Ridiculous
The Mindful Nonsense of Ricky's Brain
Ricky Tsang
2012 Honorable Mention
422 Pages
Check current price
Non-Fiction - Humor/Comedy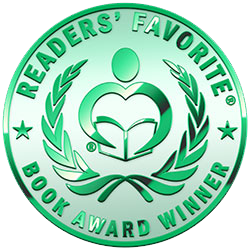 Reviewed by Janet Jensen for Readers' Favorite

Ricky Tsang's book is a journey into a brilliant mind: the reader will find humor (dark/bawdy and/or hilarious), love, tenderness, truth and fantasy within its pages.

Diagnosed with Duchenne's Muscular Dystrophy at age seven, Ricky has witnessed the gradual wasting of his muscles as a result of this cruel, incurable disease. When he lost the use of his hands, he turned to writing (with the aid of his computer) to express himself. This book is a result of several years of posts on his popular blog.

I enjoyed his original and creative style, and because of his humor and sense of the ridiculous, the reader does not read about his life with pity but with interest and respect. Though many of his essays are philosophical or humorous, an occasional mention of incompetent nurses (on whom he must depend for every physical need) illustrates the fragility of his daily existence. He finds daily support from his dedicated family, of whom he writes with great love and admiration.

He also writes with great tenderness of love, especially romantic love, and criticizes our cultural obsession with beauty; in a series of essays dedicated to women of every nationality and culture, he expounds upon their particular qualities that he finds beautiful and encourages them to celebrate these features, while expressing his great admiration for them.

This is a touching and intriguing book; no one label can describe this multifaceted look into the genius of Ricky Tsang's mind. I hope he continues to blog and publish, as his is a most original voice.
A Piece of Cake
Linda S Amstutz
2011 Bronze Medal
128 Pages
Check current price
Non-Fiction - Humor/Comedy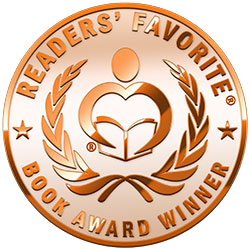 Reviewed by Anne Boiling for Readers' Favorite

A Piece of Cake by Linda S. Amstutz is a collection of her essays. The topics vary; each one will have you rolling on the floor in laughter. She begins her book with "My Last Party" in which she plans her own funeral. I could relate to the topic because I've also planned my funeral. After reading the wonderful celebration she has planned, I may have to borrow a few of her ideas and incorporate them into my plans!

"The Five Day Rule" is filled with advice and wisdom for the host and guest. Personally I think three days should be the limit for a visit. Have you ever heard of a hotel? Hotels strengthen friendships.

Amstutz tackles a variety of topics and shares her opinion of each: from taxes, to the Junior League holiday sale, to dreams, and imaginary friends.

Have you ever daydreamed about winning the lottery? Amstutz shares her plans for the cash. I like this essay. I've often thought of what I'd spend the money on, who I'd share it with and how life would be different. Of course you have to first buy a lottery ticket.

No one could possibly read Linda Amstutz's essays and not laugh. Her style is conversational. Her tone is humorous. I found I had a lot in common with her. This is a must read book. I look forward to reading more of Amstutz's work.
Tales Mark Twain Would Have Loved to Steal
Glenn Wasson
2009 Gold Medal
222 Pages
Check current price
Non-Fiction - Humor/Comedy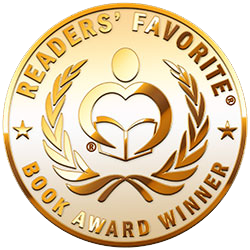 Reviewed by Anne Boiling for Readers' Favorite

Glenn Wasson transports readers back in time to the days of the Gold Rush. He shares tales that could very well be true if a bit exaggerated. A large nugget was stolen and swallowed; however, it came out all right in the end. Wasson continues by sharing the stories of Black Bart a famous bandit. There are many tall tales in Tales Mark Twain Would Have Loved To Steal. Glenn Wasson shares a summary of the tale and adds his poetry and art work to compliment the story.

The second section of this has a variety of amusing stories. My favorites include tall tales that featured a rabbit and a very intelligent mouse. Wasson is not afraid to laugh at himself hence this line from a poem titled The Lonely Christmas Tree, "Poems are written by fools like me."

Tales Mark Twain Would Have Loved to Steal is hilarious. Wasson has a grand sense of humor. His tall tales are sure to please the most discriminating reader. I commend Wasson for not using vulgarity. Too often authors think they are not funny unless they are vulgar. Well done Colonel Glenn Wasson aka Black Bart.
The Sweet Smell of ASH in the Morning
A funnier look at Atascadero State Hospital through the ramblings of a burnt out Psychiatric Technician
John Crippen
2009 Honorable Mention
Kindle Edition
Check current price
Non-Fiction - Humor/Comedy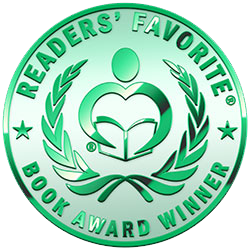 Reviewed by Anne Boling for Readers' Favorite

John Crippen begins his book by describing the take down. When a patient becomes violent the staff must restrain him/her to prevent injury. It takes several people to perform this procedure. Crippen humorously describes the dangers, these include: a worker with extremely bad breath, a patient capable of passing gas upon will, and a patient capable of projectile.

The section titled Survival Guide 101 is hilarious. My favorite one had to do with a laser pointer.

He tells us about a kid that thought he was raised by hippos and trained by Bruce Lee. There was a patient that rolled up little balls of feces and placed them on the window sill. There are a lot of stories about urine and feces.

The author of this book worked in the Atascadero State Hospital in California for of 13 years. In The Smell of Sweet Ash In The Morning he shares some of his experiences of working with the mentally ill. He warns readers that many of his tales are sarcastic. Those working in the mental health profession face bizarre situations each day. They face the angry and belligerent each day. Like the author if they did not find a way to laugh about it, they too would end of in the facility.

Because I've had just a little experience with someone who is mentally ill I can relate to much of this book. Readers will laugh at his stories. At 52 pages it is a short humorous read. Some people may find it offensive, I didn't.
My Momma Raised Ugly Children...Not Stupid Ones
The Ruminations and Reminiscences of a Gentle Southern Man
Bud Wright
2009 Silver Medal
Kindle Edition
Check current price
Non-Fiction - Humor/Comedy
Reviewed by Anne Boling for Readers' Favorite

The title of this book caught my attention. I laughed just looking at the front cover. I had high expectations. Anyone that can come up with a title like this has to be humorous. Bud Wright shares his memories of childhood with readers. Wright spares no one in his recollections. He is hardest on himself. The characters of his boyhood come to life on the pages of My Momma Raised Ugly Children...Not Stupid Ones.

I expected laugh out loud humor and that's what I got! My Momma Raised Ugly Children...Not Stupid Ones is funny. I really like this book. I always enjoy a look down memory lane. I look back at my own childhood and think how different it was from my child or grandchildren's life. Compared to the author I led a rather unexciting life.
Contact Author -