Ms. Cheevious in Hollywood
My Zany Years Spent Working in Tinsel Town
Lisa Jey Davis
2015 Honorable Mention
228 Pages
Check current price
Non-Fiction - Humor/Comedy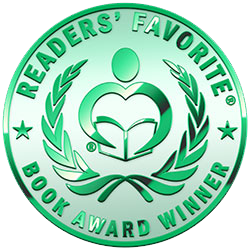 When Lisa Jey Davis (aka Ms. Cheevious) decides to tell her story of working in television as a single mom in Tinsel Town, she does it with loads of mischief, a ton of chocolate and an ounce of vodka. If you found yourself face-to-face with a very handsome and famous a-list actor, smiling and shaking your hand back stage, or you snubbed a flirtation from the lead singer of the hottest band in the U.S., not knowing it was him - you might just do the same. Welcome to the world of Ms. Cheevious. A world where nothing is sacred or predictable. In Ms. Cheeviousland, life is a farce - at least when it's not so damn serious. In this hilarious compilation of stories, Lisa Jey navigates the minefield of her past for tales from her divorce (which unleashed her on an unsuspecting Hollywood), her family, relationships and an enviable turn working in television. Whether she's hiding from an interested suitor in a Vegas casino, her son is mistaken for a homeless guy, her best friend is forced to scrub in to help choose her boobs' implant size, or she's so tipsy, even a strip club turns her away, Lisa Jey always seems to get herself into the most ridiculous situations. The innocent mistakes she makes, even when launched into the big, bad, single Jungle in the City of Angels, are laced with tales of a beautiful bond with her two boys and tender lessons for all single moms gone a little wild. Ms. Cheevious in Hollywood - My Zany Years Spent Working in Tinsel Town showcases the razor-sharp wit, frankness, and delicious turns of phrase that have made Lisa Jey Davis the one and only Ms. Cheevious.
Abby's Road, the Long and Winding Road to Adoption
And how Facebook, Aquaman and Theodore Roosevelt Helped
Michael Curry
2015 Finalist
200 Pages
Check current price
Non-Fiction - Humor/Comedy
Abby's Road leads a couple through their days of infertility treatments and adoption. It is told with gentle (and sometimes not-so-gentle) humor from the perspective of a nerdy father and his loving and understanding wife. Join Mike and Esther as they go through IUIs and IFVs, as they search for an adoption agency, are selected by a birth mother, prepare their house, prepare their family, prepare themselves and wait for their daughter to be born a thousand miles from home.
Mary, Mary Quite
On Raising Children (and other mind-altering substances)
Mary Huckstep
2015 Silver Medal
124 Pages
Check current price
Non-Fiction - Humor/Comedy
With family-friendly, award-winning comedy and premium color layout, this hardbound book is perfect for the coffee table. Winner of 7 international awards for Humor, Illustration, and Design, MARY MARY QUITE delivers full-page, detailed, delightful illustrations with each of its 22 chapters. These are the stories of Mary and hubby, Old Hunk -- who raised five kids, assorted grandkids, three dogs, two cats, rodents galore, a bevy of reptiles, a boatload of fish, and a Mexican tarantula named Mad Max. It was crazy. But their drug of choice has always been laughter.
A freelance Christian writer and former AP English teacher, Mary holds an MFA in Screenwriting from UCLA and has worked as a script doctor for projects at Sony, Disney, Lifetime and Hallmark. Mary met artist David Condry in 2011 and their collaboration led to MMQ, Mary's first book. David is a graduate of the Massachusetts College of Art and Design. A husband, a father, and a lover of people, his favorite subjects have always been human beings - as seen in his funny and award-winning illustrations. More at www.marymaryquite.com
This Time It's NOT Personal
Why Science Says Get Over Yourself
Sam Hicken Ph.D.
2015 Gold Medal
194 Pages
Check current price
Non-Fiction - Humor/Comedy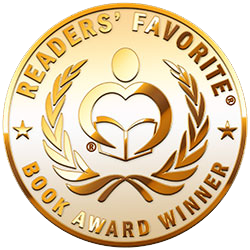 If you've ever wondered how you came to be peering out of your singular set of eyeballs, enjoying (or not) your unique existence, science has answers. Evidence stretches from the Big Bang to the here and now, and what it shows is that personal identity is a gene-induced sensation, an evolutionarily advantageous self-narrative, a fake ID. It's a misperception that Einstein labeled "an optical illusion of consciousness."

Although we may not act like it, each of us is made of stardust. Supernovae blasted every one of our atoms into space, where some congealed into life-spawning planets. On Earth, brute matter stumbled over two critical thresholds, from inorganic gunk to organic goo, and from organic goo to living glop (you and I are proof enough). At that point, evolution via natural selection took over. Whenever organisms propagate in differential number based on expedient attributes, some will preponderate while others fade. What else could happen? A conga line? We're here because our ancestors were good at reproducing.

An earthworm's sense of self registers slim to none, and though dolphins can recognize themselves in a mirror they rarely write memoirs. Only among humans is self-fascination a number one pastime (social media is proof enough). THIS TIME IT'S NOT PERSONAL lays out how and why that happened, where it might lead, what we can do about it, and why we should. It's a scientific self-help book packed with humor and scholarship.
Love, Regret and Accidental Nudity
My true stories, unusual circumstances unpredictable outcomes
Mariana Williams
2014 Finalist
150 Pages
Check current price
Non-Fiction - Humor/Comedy
Why do I suppose my life is fascinating enough to write about? Love? Hmm, between my mom, dad and myself, we've racked up thirteen marriages—if not romantic, certainly optimistic. Regret? Well, if embarrassing, eye-squinting, throat closing, breathless, cringing describes it…I've got a few tales to tell, like budget plastic surgery and herding roaches at a party. Accidental nudity? My nudity is about as spontaneous as a space shuttle launch—even so, there's still the unexpected.
A Job For Joe
Joe Paris Lee
2014 Finalist
88 Pages
Check current price
Non-Fiction - Humor/Comedy
A Job For Joe is an enigma wrapped in a phenomenon and topped off with nice hair. A side-splitting CV and a riotous resume, it's awash with agonizing alliteration. You'll laugh until you cry. Or you'll skip the laughter altogether and just sob uncontrollably. This is the best book Lee has ever written. This is the only book Lee has ever written. After 56 jobs in 60 years he needs a break. You owe it to his creditors to buy this book.
A Trip to the Hardware Store & Other Calamities
Quirky Essays for Quirky People
Barbara Venkataraman
2014 Honorable Mention
50 Pages
Check current price
Non-Fiction - Humor/Comedy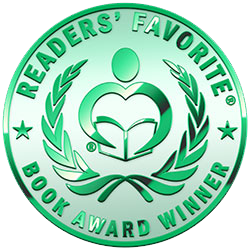 At 8,000 words, this collection of humorous essays explores such quirky topics as: disastrous home repairs, ("A Trip to the Hardware Store"), an unfortunate dinner party ("Dinner is Served"), the truth about lazy people ("Lazy Bones"), the weird life of a debt collector ("Your Account is Past Due") and obsessions with gadgets ("Gadget Girl"). Other essays examine how surreal the aging process is ("Where Did the Time Go?"), why you shouldn't judge a person by their job ("Beyond Belief"), and how to complicate simple transactions ("High Finance"). Like the author's first work, "I'm Not Talking About You, Of Course…," these essays will give your spirit a lift and leave you smiling.
Intelligent Life on Earth?
The Search Continues
Barbara Cohea
2014 Bronze Medal
206 Pages
Check current price
Non-Fiction - Humor/Comedy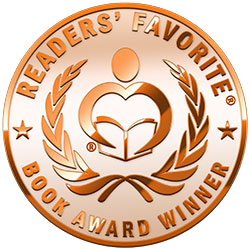 A collection that puts a comic twist on the common everyday craziness, outrageous nonsense,, and almost unbelievable stupidities that make up our human condition. Intelligent Life on Earth? has a cast of human characters every reader will find familiar. Your friends, neighbors, family members, yourselves, and the random stranger on the street are all here, doing the darnedest of things.

Originally from Albuquerque, New Mexico, Barbara Cohea has lived and traveled around the world. She has been a scientist, teacher, naturalist, state park ranger, national park ranger, cruising sailor, photographer, and writer. The author of more than 100 publications ranging from nitrogen's effect on pre-commercial asparagus growth to the different ways of eliminating garden pests to the Northwest Arctic Borough's health newsletter, she found her niche in 2004 with writing humor articles and never looked back. She currently lives on Cumberland Island in Georgia, and is a humor columnist for the magazine Outreach NC. Intelligent Life on Earth? is her first book.
Mindy's Musings
Mindy Levy
2014 Silver Medal
64 Pages
Check current price
Non-Fiction - Humor/Comedy
Everyone has a story. It's true. Some are sad stories of hardship and tragedy, while others are full of laughter and joy. I've been transfixed by tales of travel to the farthest reaches of the globe, or daring adventures of skydiving, bunji jumps and scuba diving (nothing, by the way I would EVER try- these people are nuts. Who jumps out of a perfectly good airplane?)
Mammoth acts kindness and courage renew my faith in mankind, and I've been bored senseless by a neighbor who has chosen me as the sounding board for their inane anecdotes.
So you see- good, bad or boring- everyone has a story.
Mindy's musings is a collection of my real life experiences stemming from every day encounters with family, friends and colleagues. These seemingly mundane events are anything but boring!
You'll meet Mom, a leading competitor and favorite to take the gold in the Jewish Mother Olympics. Her best friends, Food and Worry, make frequent appearances, as do a host of characters who will make you scratch your head, laugh or really feel good about your own situation.
As you thumb through the pages of my "escapades through the extraordinarily ordinary", you'll learn how I to use humor to combat fear, anxiety and a myriad of other challenges. Lessons of how to handle Mom's false arrest at TJ MAXX and coping with party disasters will be bestowed upon you. Finally, this digest of the daily dilemmas that result from both voluntary and involuntary human interaction is chalk full of priceless nuggets that are sure to remind you of someone you know- maybe even yourself!
Aging with Humor and Grace
Andrea Partee
2013 Bronze Medal
164 Pages
Check current price
Non-Fiction - Humor/Comedy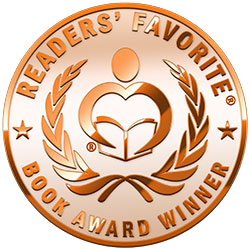 In the first of Partee's funny books for women, the award winning Aging with Humor and Grace may just be a cross between Erma Bombeck and Chicken Soup for the Soul. This humorous book isn't just about aging, it's about living life. Partee's entertaining anecdotes will make you laugh whether she's describing the application of eye makeup with glasses on or what to do with your extra chin. Her funny stories include how to conquer restless leg syndrome; the drawback of starting an exercise program after a ten year hiatus and admitting to ridiculous fears and phobias. While written especially for middle aged women, it's not just about new wrinkles. It's about family and relationships as well. You'll find funny short stories about parenting, family life and the drawback of raising kids to be honest. And embarrassing moments abound whether she's falling off her high heels in front of her ex-husband's wife, discovering hair growing in the wrong places or sharing the tough way she lost 40 pounds. Andrea's authentic, honest and hilarious sense of humor is like listening to your best friend (or wishing you had one like this) over a cup of freshly brewed coffee in the kitchen or a glass of wine outside on a summer evening. More Rave Reviews… ~ "A great work of fiction." --An ex husband ~ "This is a book everyone should buy." - -Her creditors ~ "Filled with funny stories, I wish she'd had this sense of humor when I raised the rent." --Her landlord ~ "I especially enjoyed the section on eyesight and the stupidity of texting while driving." -- Used car salesman ~ "With a sense of humor all her own, this funny lady may be just what you need to laugh out loud." --Anonymous Readers Favorite Says… If you are looking for an inspirational book about gracefully coping with the less than appealing aspects of aging, Andrea Partee's "Aging with Humor and Grace" isn't that tale. Instead Partee provides hilarious insight into the pitfalls of aging in a self-deprecating way to which we can all relate...or will eventually be able to relate. You don't have to be a woman of a certain age to enjoy her witty, and often embarrassing take on wayward hair growth, bodily functions, pregnancy and child-rearing among dozens of other frighteningly funny topics. Partee's book is aptly named because she deals with embarrassment, insecurity and tragedy with both humor and grace. Subtly touting the grace that comes from the ability to laugh at oneself, "Aging with Humor and Grace" is a refreshing take on a genre typically focused on how to reverse the clock and make your fifty year old bum look twenty again. Written in a fast-paced, acerbic manner, this book allows women to laugh about the inevitability of aging in an effort to accept what comes. Instead of pretending as though she has found the secret to aging gracefully, Partee simply provides her funny take on the things we are often afraid to talk about in public. When the time comes for you to cope with the hazards of aging, skip the self-help section and pass by the plastic surgeon's guide to aging gracefully and go straight to the humor section where Partee will happily guide you down the road to aging gracefully and hilariously. - - Natasha Jackson for Readers' Favorite Scroll up and click the "look inside" feature or buy this treasure now.
Contact Author -