Beat Your A-Fib
The Essential Guide to Finding Your Cure
Steve S. Ryan PhD.
2014 Gold Medal
252 Pages
Check current price
Non-Fiction - Health - Medical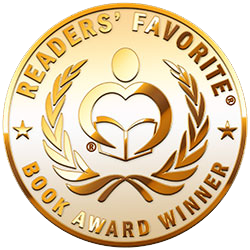 Reviewed by Lit Amri for Readers' Favorite

Beat Your A-Fib: The Essential Guide to Finding Your Cure by Dr. Steve S. Ryan, PhD, is a comprehensive guide for anyone in search of a cure for their atrial fibrillation, the most common heart rhythm disorder.

As an individual that comes from a family with a history of atrial fibrillation, Beat Your A-Fib: The Essential Guide to Finding Your Cure instantly caught my attention. We have seen people's life spiral downward, with varying degrees, because of A-Fib. I am surprised that the author, Dr. Steve S. Ryan, is a former patient of this heart rhythm problem himself. On the other hand, this revelation shows me how credible and helpful this book will be compared to other material about A-Fib. It's a readable and complete guide to the condition, thus laymen do not need to fear confusing medical jargon. It covers everything you need to know, if I may say, and even more so than the conventional medical system itself. Without degrading the importance about getting to know A-Fib, the causes, mineral deficiencies, and other topics in this book, I find the personal stories most encouraging and very helpful.

All in all, patients of A-Fib and their families would definitely benefit from this priceless guide. They will learn that they have choices in terms of treatments; most importantly, they will realize that they do have control instead just of depending on their cardiologist one hundred percent. I highly recommend this insightful book to anyone who has to deal with A-Fib in their lives.
Free Yourself from a Constipated Life
Catherine Stack
2013 Gold Medal
230 Pages
Check current price
Non-Fiction - Health - Medical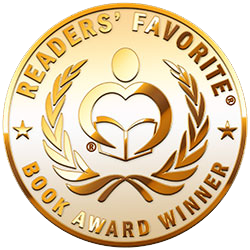 Reviewed by Joy Hannabass for Readers' Favorite

Did you know that over 63 million people suffer from chronic constipation? Are you one of those people? Well, this book is for you. It is loaded with all of the information you will ever need about your colon, constipation and all that is involved. Catherine Stack knows just what she is talking about in this book because she works with constipated people on a daily basis. And in this book, she gives readers the tools that she uses every day with her patients. Whether it be some type of treatment, remedy, supplement, or whatever the case may be, you will find it in this book, "Free Yourself From a Constipated Life".

This is not a subject that we want to talk about, but we all know it is something that we all, at some time or another, have struggled with. Catherine Stack has seen this problem so much in her many years of working in the medical field that she wants to help people suffering from constipation by writing this very valuable, informative book. She writes from her everyday experiences, and even describes in detail what she uses for her patients. You will also hear from many of her patients who have struggled with constipation, and how they are feeling today after being treated by Catherine Stack.

And as an added bonus, you will find blank pages in the back of the book for your notes, remedies, or other things you think are important enough to keep at your fingertips. This is a book that is sure to be of help to many of you now and in the future. Pick up a copy today and have it on hand just in case.
The Other End of the Stethoscope
The Physicians' Perspective on the Health Care Crisis
Diana Reed, MD
2013 Bronze Medal
196 Pages
Check current price
Non-Fiction - Health - Medical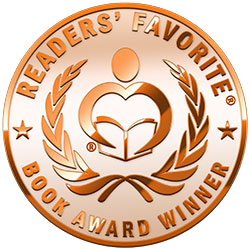 Reviewed by Joy Hannabass for Readers' Favorite

Are you among the many people who think that doctors have a job of leisure? Have you ever wondered what it is like for a doctor to get out of bed to go to the hospital to treat an emergency? Dr Dianna Reed writes "The Other End of the Stethoscope" to inform and educate people about the life of a doctor: the rigorous training involved, the daily routine of medical practice and the difficulties of reconciling the business of medicine with our ultimate goal of healing. She stresses how the health care and malpractice crises affect physicians, and on how the doctor-patient relationship has suffered. After reading this book, I have an altogether different outlook on doctors in general! As a neurologist, Dr. Dianna Reed uses her own experiences, along with the experiences of other physicians in the healthcare system to explain some of the situations doctors face in their everyday work. In the six chapters in this book, Dr. Reed enlightens her readers on the business aspect of being a doctor, such as: a Career in medicine; the practice of medicine; the business of medicine; liability in medicine; the Doctor as patient; and the future of medicine from a physician's perspective.

This is a book that everyone would benefit from. It really helped me to know what my doctors face as they see very different patients from day to day. I have always said that it takes a special person to be a doctor or nurse, and after reading this book, it confirms what I have always believed. Doctors are special people that we all should love and respect for what they do to help people on a daily basis.
Inside the Dementia Epidemic
A Daughter's Memoir
Martha Stettinius
2013 Silver Medal
353 Pages
Check current price
Non-Fiction - Health - Medical
Reviewed by Alice DiNizo for Readers' Favorite

Martha Stettinius writes so very well in this memoir of how she, her family and caregivers dealt with her mother Judy's dementia as it moved from mild to progressively worsening stages. The author is very forthright in telling readers that she wished she had paid more attention to what was going on in the early years when her mother was developing dementia. Judy lived by herself for over twenty-five years in her family's remote lakeside cottage in rural New York. And even though Judy was bright and had been a special education teacher, her solitary life was dangerous as her brain needed stimulation. She needed to learn new skills and participate in a variety of social and cultural events but since she lived alone, she did not. Her daughter, author Martha Stattinius, writes at the beginning of "Inside the Dementia Epidemic" that dementia, often called the "silver tsunami", is not just Alzheimer's but is also 100 different conditions. It is the fifth leading cause of death for those over 65 and of the leading 10 causes of death, it is the only one without means of prevention.

"Inside the Dementia Epidemic" is an honest and thorough look at diagnosing and then dealing with a family member or close friend who is in one of the seven stages of Alzheimer's. Stettinius gives suggestion after suggestion on how to deal with someone afflicted with dementia. She tells of her own experiences and shares information about how to deal with the high financial costs of care-giving. Martha Stettinius also shares her mistakes in moving her mother from one nursing facility to another and what the reader should look for in a care facility. Above all, she stresses that in dealing with a dementia patient their jumbled words should never be equated with loss of self awareness. The appendixes, bibliography, and index at the book's end are thorough and excellent, a treasure trove of information. As baby boomers ago, dementia diagnoses will increase, so "Inside the Dementia Epidemic" is a "must read" book for readers everywhere.
Levi Sprocket
what's in my pocket?
Debi Slinger
2012 Bronze Medal
80 Pages
Check current price
Non-Fiction - Health - Medical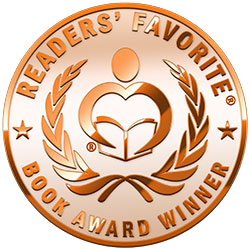 Reviewed by Lorraine Carey for Readers' Favorite

Levi Sprocket is a slob and loves it! This story will leave you reeling with laughter as a young boy comes of age while he is fighting back his newly found physical changes that happen to all boys his age. He maybe the new age Pigpen from Charlie Brown. Sadly, he is torn between remaining as a boy and emerging into a young adult. He is labeled a slob by his family and friends. His acts of messiness and uncleanliness will have you in stitches! And the best part is that he loves his scrappy image, until his sister decides to help him clean up his act! As he tries out for a leading role in the school play all of his bodily changes seem to attack at once! Within the laughter you will actually feel empathy for him as he begins to be aware of his need to accept these changes and fit in. His grandma will save the day when she gives him a magical tool to help him get through his big night.

Debi Slinger writes with such humor and uses real life situations that will leave the reader not wanting this story to end. As I read some of the situations Levi experiences I couldn't help but reflect on my own brother's funny pubescent changes he went through. As a children's literature specialist I can assure you this is a sure winner with young adult boys. It takes a lot to motivate young boys to read and I can just see them cracking up with every chapter of this book!
The Take-Charge Patient
How You Can Get the Best Medical Care
Martine Ehrenclou
2012 Gold Medal
320 Pages
Check current price
Non-Fiction - Health - Medical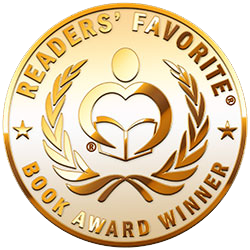 Reviewed by Anne Boling for Readers' Favorite

As soon as I saw the title of Martine Ehrenclou's book I knew I had to read it. In "The Take-Charge Patient: How You Can Get the Best Medical Care" by Martine Ehrenclou we learn much about patients' rights and how we can be our best advocate. She discusses a broad range of topics from how to find the right doctor or other health care professional and discounted medications to dealing with insurance companies. There is so much in this book that I can barely scratch the surface in a review.

Ehrenclou's book is an essential tool for everyone. The book is well-organized. I cannot think of an additional topic to be covered. After writing this book, Ehrenclou became ill and put every aspect of this book into practice. Some points I felt were very valuable: chapters 5-8 are extremely important. You must trust and communicate with your doctor and staff. This includes listening to your doctor just as you want to be listened to. Be prepared for your visit. Have a list of written questions, a list of medications and a family history. I am very much impressed with this book and the author. This is a much needed tool for patients.
Lap-Band for Life
Ariel Ortiz Lagardere
2012 Finalist
306 Pages
Check current price
Non-Fiction - Health - Medical
Reviewed by Anne Boling for Readers' Favorite

"Lap-Band For Life: The Complete Patient Guide to Success with the Lap-Band" by Aril Ortiz Lagardere MD FACS is a must read book if you are considering lap-band surgery as a means of weight loss. Over the last few years I have packed on the pounds. When I was younger it was easy to take off the weight. But once I reached 50 the pounds just multiplied. I began having health problems and knew it was time to take my weight and health seriously. Hence I began to research weight loss surgery. I have friends that had the surgery and it was not successful and I knew why. They look at the surgery as a quick fix rather than a new beginning.

Dr. Ortiz offers guidelines for losing and keeping the weight off after lap-band surgery.
1. Know it takes a lifestyle change. Lap-band surgery is only a tool. It is not magical.
2. Drink before meals, once you have your food stop drinking, have the drink removed from the table to avoid temptation and do not drink anything else for 90 minutes after you finish your meal.
3. Do not drink alcohol or carbonated beverages.
4. Avoid eating sugar and dairy products.

In his book Dr. Ortiz includes working with your insurance company, pre-op diet, the surgery, post-op diet and many more facts that you need to know before having this surgery. "Lap-Band for Life" is well-organized, written in a manner that is easy for the layman to understand. This book should be read not only by someone considering this surgery but also by their family members. If you intend to share your weight loss journey with your family and friends be prepared that not all will be supportive.

Dr. Ortiz has been a guest on the Oprah and Dr. Oz. He was also featured in Newsweek as one of the top 12 Weight Loss Surgeons in the world. I found him fascinating to talk with. He is in the process of writing a series of books focusing on eating and living a healthier life.

I began by telling you my story. I'll end this book by admitting I had weight loss surgery a few weeks ago. My insurance refused to cover my procedure, hence I went to Mexico and Dr. Ortiz was my surgeon. After much research I determined that weight loss surgery would work for me. I'm thrilled with the results. I'm losing weight at a nice rate. I'm excited to look slimmer but I'm more excited to know I am healthier. Being fat is unhealthy. Heavy people are treated differently than slim people. Heavy people face discrimination every day. If you are considering weight loss surgery, I highly recommend you read this book.
Empowered Healer
Susan Allison, P.D.
2012 Finalist
140 Pages
Check current price
Non-Fiction - Health - Medical
Reviewed by Donna M for Readers' Favorite

I think Susan Allison hits the nail on the head when she introduces the idea that much of what we suffer emotionally may reveal itself in our physical bodies as illnesses. It will be excellent if we know and understand this then we can shine the light on our infirmities, thereby getting rid of our physical ailments. Also one has to reason that if we can get rid of illnesses even for a little while, utilizing a placebo, then this leaves us with the great possibility that we can tap into our minds and find healing. It is an area that mankind will probably explore and try to understand until the end of time.

I love the premise of this book and I made lots of notes to help assist me in healing some of my own wounds. I was greatly inspired by the stories Allison tells about other people's experiences. I sincerely wish that if I were ever put in a position where I needed my mind to heal my body, I could utilize the techniques that the "Empowered Healer" presents to us. It would be a great step forward for mankind to actually be able to overcome sickness with our minds. The very thought brings joy to the heart. If I could choose any gift to have, it would be to heal others, physically, mentally or spiritually.
Beyond Fingersticks
The Art of Control with Continuous Glucose Monitoring
William Lee Dubois
2011 Bronze Medal
186 Pages
Check current price
Non-Fiction - Health - Medical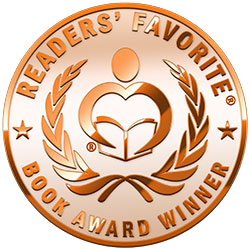 Reviewed by Joy Hannabass for Readers' Favorite

CGM (Continuous Glucose Monitoring system) uses a high-tech system to watch and track changes in blood sugar at all times day and night. These systems are different from the usual needle gun and monitoring device used by most people now. Though it is not any easier, and one still needs to stick the finger, this system controls blood sugar level more.

When the FDA approved the CGM in 1995, William Lee Dubois was among the first to try this system. Even though CGM is more work than the regular way of checking one's sugar, this way has the power to help get diabetes well under control. Considering the results of using this system, Mr. Dubois thinks it is well worth the extra time and effort it takes.

Being a diabetic, I wanted to compare the CGM system and how it works to how I check my blood sugar levels now. Well, it is a totally different way to monitor sugar levels. There is more work and time involved, but I agree with the author when he states that it is worth it. From my understanding of this system, this would be wonderful for those who have more problems keeping their blood sugar levels under control. With CGM you will be able to tell more about what is happening in your blood and why.

This book is well worth your time and money. The author covers everything you need to know, starting with CGM and coping with daily monitoring. This book is very well written so anyone with diabetes can understand what it is talking about, and the added humor from this funny author keeps your attention and interest.
From Incurable to Incredible
Cancer Survivors Who Beat the Odds
Tami Boehmer
2011 Gold Medal
222 Pages
Check current price
Non-Fiction - Health - Medical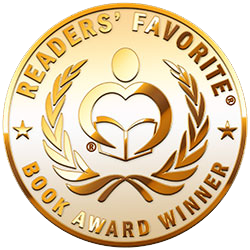 Reviewed by Anne Boling for Readers' Favorite

From Incurable To Incredible: Cancer Survivors Who Beat The Odds by Tami Boehmer is an inspiring and uplifting book, telling the stories of cancer survivors. Often, in an attempt to be brutally honest, doctors present the darkest side to their patients. Author, Tami Boehmer, was one such patient. She had stage IV breast cancer; her doctor told her, "Two years or twenty years, but you will die of breast cancer." She knows the personal anguish of hearing the words, "It's malignant." Tami knew Buzz Sheffield from church. He was a cancer survivor. Buzz was always smiling; he led an active life, and yet he had cancer all over his body. Tami wanted to know his secret. "He refused to listen to the doomsday predictions and chose to focus on healing through prayer, giving back to others, healthy nutrition and exercise." Tami followed his advice, taking chemo, freeing herself from stress, adjusting her diet, and beefing up her spiritual life.

In an effort to help others going through the same trial she faced, Tami has compiled the stories that will bring positive reinforcement to readers. Each section has a focus, and at the end of the section is a question to assist the reader in grasping the point. The first section deals with A Sense of Purpose. The second section focuses on Attitude. I believe this is the most important section in the book. Attitude makes a difference. A positive attitude gives strength and encourages healing. The third section is Support. Going through a tough time is not the time to isolate yourself from others. We all need a strong support group. The sections continue with Perseverance, and Faith.

This book could very well make a difference in the reader's life. Cancer is a frightening word, but if we have a positive outlook and faith, we can persevere.

This book is well organized. The questions are very helpful. I enjoyed the photographs. They made the book come alive by giving a face to the survivors. I highly recommend this book.
Contact Author -