Take Back Your Life
Find Hope and Freedom from Fibromyalgia Symptoms and Pain
Tami Stackelhouse
2017 Gold Medal
262 Pages
Check current price
Non-Fiction - Health - Medical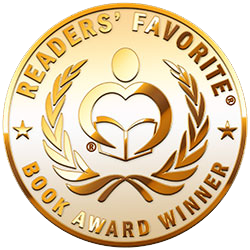 Reviewed by Lisa McCombs for Readers' Favorite

In Take Back Your Life: Find Hope and Freedom from Fibromyalgia Symptoms and Pain, Tami Stackelhouse provides an honest, straightforward perspective on living with fibromyalgia. The author sheds a positive light on an otherwise unbearable condition. While explaining the symptoms of fibromyalgia, Stackelhouse also outlines physical and mental limitations associated with the disease. With her own firsthand words of wisdom, the author discusses disease management and self care that, if acknowledged, can heighten the value and quality of everyday living. Read from cover to cover or as a pick and choose reference book, Take Back Your Life is an inspirational volume of helpful alternatives to maintaining a healthy and productive life in the face of the challenges representative of life's daily disease-ridden interruptions.

Based on her experience with fibromyalgia, Tami Stackelhouse offers ideas and innovative methods of dealing with the pain and confusion of fibromyalgia with tried and true suggestions for what to do and what to avoid. Although not a licensed physician, Tami uses her own experience with fibromyalgia as a sounding board for what she offers in her life coaching. Through obvious research and medical facts, the author provides a very readable volume of valuable information for anyone living with or associated with this and other elusive diseases. As a veteran warrior of MS, I found this helpful in the tolerance of similar conditions, such as multiple sclerosis. Tami Stackelhouse's words offer the foundation of a fulfilling life by magnifying the positive and eliminating the negative ramifications of fibromyalgia.

Thank God I Got Cancer
I'm Not a Hypochondriac Anymore!
Angelina Assanti
2016 Finalist
116 Pages
Check current price
Non-Fiction - Health - Medical
Reviewed by Ruffina Oserio for Readers' Favorite

Thank God I Got Cancer: I'm Not a Hypochondriac Anymore! by Angelina Assanti can aptly be described as hilarious, a rare gift to cancer patients and those who take care of people suffering with terminal illnesses. There are lots of books out there to educate readers on how to live with cancer and with cancer patients and sometimes people don't need those. Award-winning author Assanti seems to remind readers that there is a time to take life less seriously, to laugh it out, and this book clearly shows that humor can be the path to embracing any kind of situation. The author leads readers through her personal experience, from the time she was diagnosed with cervical cancer in July, 2015, through the different moments of her treatment, to offer insights on what it takes to live with cancer.

Thank God I Got Cancer: I'm Not a Hypochondriac Anymore! by Angelina Assanti is a powerful tool anyone can use to transform a curse into a blessing, and the author offers a lambent light that can guide patients and those living with them toward hope. This book will also help anyone understand the emotional and psychological changes that take place in the lives of cancer patients as they struggle to come to grips with the reality of the monster eating their life away. Assanti's prose is beautiful and she knows how to connect with readers through her masterful use of humor. This book offers a whole new approach to living with cancer, and anyone with any kind of terminal illness will benefit from her insights and wisdom. This is a book that will entertain you and put a smile on your face, even in the heart of harrowing grief, a book to be read and shared.
The Other Medicine That Really Works
How Energy Medicine Can Help You Heal in Body, Mind and Spirit
Heidi DuPree RN CTN
2016 Bronze Medal
362 Pages
Check current price
Non-Fiction - Health - Medical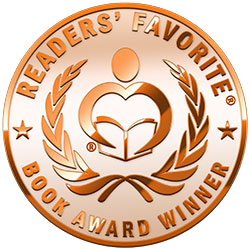 Reviewed by Mamta Madhavan for Readers' Favorite

The Other Medicine That Really Works: How Energy Medicine Can Help You Heal in Body, Mind, and Spirit by Heidi DuPree RN CTN is a profound and uplifting book that speaks about a holistic way of healing and transforming lives. The book speaks about energy healing grounded in traditions, and is something that has been in existence for a long time. The author witnessing the unfolding of another human being is indeed a very enriching experience to read, and through the book she guides readers to explore the nature of life and the lost knowledge of health and healing. The healing journey in the book provides insights about the mental, spiritual, emotional and physical well being that leads to living a fulfilling and enriching existence.

There is a lot from this book that can be incorporated into one's life and put into practice without much difficulty. The case histories, methodologies, techniques, the author's own experiences, and the truth that the power to heal and transform comes from within are also inspirational, encouraging readers to look into their lives and make the required changes. Embracing compassion and self acceptance are important tools on one's journey to healing and recovery, and the author speaks about their importance in the book. The topic of Chakras is quite enlightening and informative and shows how energy systems determine the formation of our beings. This book encourages readers to try out new healing techniques like meditation, homeopathy and many other healing methods, and to find their own path to personal healing by choosing what suits them the best. Being a Reiki healer myself, I enjoyed this book thoroughly.
Mirror of the Body
Your Mouth Reflects the Health of Your Whole Body
James E. Rota DDS
2016 Silver Medal
178 Pages
Check current price
Non-Fiction - Health - Medical
Reviewed by Lucinda Weeks for Readers' Favorite

Mirror of the Body: Your Mouth Reflects the Health of Your Whole Body by James E. Rota, DDS, is a fascinating and eye opening look at the little known ill effects of mercury poisoning due to common dental fillings. This informative guide begins with a fascinating in depth look at the author's young life and his decision to go into dentistry. The author describes being exposed to mercury as a youth and was soon battling with undiagnosed health problems. These common but often undetected health problems included allergies, symptoms of attention deficit disorder, constipation, sleep disturbances, and lethargy. Other symptoms that developed later included chronic fatigue syndrome, burnout, depression and Epstein-Barr syndrome. On top of these symptoms, the author later developed memory lapses, ringing in the ears, and an unhealthy weight loss.

Dr. Rota describes how he slowly began to realize that these symptoms and others were the result of exposure to the second most toxic element known to man, mercury. The author describes that everyone who has mercury dental fillings is at risk of developing similar symptoms caused by mercury vapor emissions inside the mouth. These emissions can be absorbed into the human blood and also affect the brain. The book goes on to describe practical treatment approaches that include removal of mercury fillings, colon cleansing and detoxification, and change in diet. When these techniques are employed, a person might expect to see a decrease in symptoms.

This book presents a powerful look at a problem quietly affecting most of the world's population who are daily exposed to mercury through dental fillings, light bulbs and more. This book is practical and down to earth. The author provides a mountain of scholarly research in a way that is interesting and easy to understand. Deserving of becoming an international best seller, this is a must-read for everyone concerned about their health as most people are at risk for mercury toxicity. As someone who has personally experienced many symptoms associated with mercury toxicity, I found this research fascinating. Before reading this book, I had never heard of the risks associated with mercury dental fillings. I highly recommend this informative book; Mirror of the Body: Your Mouth Reflects the Health of Your Whole Body to people all over the world who have been exposed to mercury and who care about their health.
The Vitamin Solution
Two Doctors Clear The Confusion About Vitamins and Your Health
Dr. Romy Block,Dr. Arielle Levitan
2016 Gold Medal
299 Pages
Check current price
Non-Fiction - Health - Medical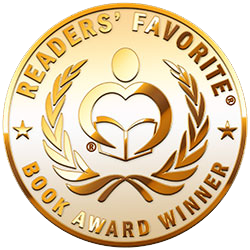 Reviewed by Viga Boland for Readers' Favorite

The Vitamin Solution by doctors and co-authors Arielle Levitan and Romy Block is fantastic! How can yet another book on vitamins be "fantastic"? Aren't there hundreds of books on that subject, and with all the information now readily available on the net, why would The Vitamin Solution even be necessary?

Here's why this book is necessary: it's completely up to date, thoroughly researched, has a massive glossary of references to substantiate the claims, and it's written by two doctors who know a lot more than what they learned in medical school. So few doctors seem to know the first thing about nutrition, let alone about vitamins and minerals, what we need, how much, and how these elements affect our bodies and well-being. Most doctors are too busy to study everything, right? Well, these two doctors are busy too: both are mothers with children, but their bios at the back of the book tell you just how well qualified they are to not only write a book like The Vitamin Solution, but also to have now established their own vitamin company, Vous Vitamin. A visit to their website by the same name is an experience indeed. You can sign up for the blog (I did!) and take a personalized test to determine exactly what kind of vitamin supplements you need, if any. I did that too, and as a septuagenarian with an auto-immune disease, who sometimes works out a bit too much and feels totally pooped afterward, I plan to order their "power up" situational supplement to make sure I'm replacing those electrolytes lost during exercise.

Now I'm not the kind of person who just buys anything others recommend. But after reading The Vitamin Solution from cover to cover - in fact, I couldn't put it down - I'm convinced Arielle Levitan and Romy Block aren't just a pair of entrepreneurs out to make a fortune from folks like me, but a couple of doctors who are offering solid, knowledgeable advice on everything to help us stay healthy. I thought I knew a lot about vitamins. Indeed, I take them daily. But what quality am I taking? And how much is too much or too little? Are all the vitamins I'm taking necessary or do I only need some of them? The Vitamin Solution dispels the myths and clarifies the grey areas with detailed information. Then at the end of the book, we are given a marvellous "quick ref" so we don't need to re-read that chapter on which of the B vitamins did what, etc. Furthermore, these two doctors include fabulous chapters on diets - what works and why - on fads, on general nutritional topics like "gluten-free," "organic products" - well, just about anything you're hearing about everywhere nowadays. Believe me, you will come away well informed on everything you're not sure about. If there was ever a Bible on vitamins and nutrition, The Vitamin Solution is it.

I said in the opening of this review that not only is this book necessary, but it's "fantastic." Why? Because of how it is written: The Vitamin Solution is so enjoyable! The tone throughout is conversational, inviting. I feel like I'm sitting down and talking with a couple of clued up friends. They refer to each other by their first names; they joke. When they talk about the various screening tests available, including colonoscopy, I find myself laughing as they write that it's "probably the grossest idea for a test ever. But guess what? It's actually not all that bad!" This is the way to write a book on what could otherwise be a heavy, even dull subject. And it's that tone that had me turning pages as fast as I do when reading an absorbing novel: I couldn't wait to get to the next chapter on exercise, weight loss, migraine headaches, thinning hair, blood pressure, diabetes. The Vitamin Solution addresses all these subjects and so much more. You can't go wrong buying this book, but do yourself an even bigger favor: visit the Vous Vitamin website, sign up for the blog, take the test to zero in on what vitamins you need. Your body and mind will thank you for doing so.
Miracle Survivors
Beating the Odds of Incurable Cancer
Tami Boehmer
2015 Finalist
189 Pages
Check current price
Non-Fiction - Health - Medical
Reviewed by Roy T. James for Readers' Favorite

Miracle Survivors: Beating the Odds of Incurable Cancer by Tami Boehmer begins with the story of the author and her survival efforts when she was diagnosed with breast cancer. How the news was shattering to all, and how she was quietly told about the possible end of her life within six months. How upset she was to hear that and how that gave her the strong desire to not give up. The book is a collection of such instances of determination and grit. Brenda Beguin, living with breast cancer; Brittany Ross, who is affected with leukemia; Greg Cantwell, diagnosed with brain cancer; or any one of almost a score more such survivors is teaching us the importance of the will to survive. Each of these cases has been analyzed in earnest and the lessons to be learned are clearly noted: choosing happiness, finding happiness, or surrounding oneself with happiness being a lesson common to all cases.

Miracle Survivors: Beating the Odds of Incurable Cancer by Tami Boehmer is a book replete with stories of inspiration. In the case of each and every one of these accounts, without fail, I could feel a sense of triumph emanating at the instant of completion. Each of the survivors presented here had a tough time to find words, soothing and comforting while encouraging in their quest, many of them finding the Bible to be a source of strength. This book has the potential to be of great succor and solace to many, while promoting and encouraging such battlers in all their moves.
Not in the Pink
Tina Martel
2015 Bronze Medal
192 Pages
Check current price
Non-Fiction - Health - Medical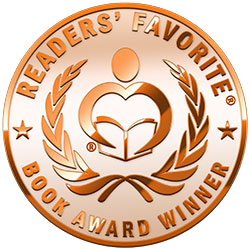 Reviewed by Viga Boland for Readers' Favorite

Not in the Pink by Tina Martel is the most stunning and unusual memoir I have ever seen or read. Why do I say "seen"? Because when you read Not in the Pink, you actually SEE Tina Martel's journey from her discovery of breast cancer, through to her chemotherapy and radiation treatments to her questionable recovery from both the physical and mental pain of the entire experience.

The reader sees this journey because Tina Martel is an artist. The page backgrounds of her memoir are paintings and photographs that illustrate what she is saying or describing in the text. Readers find themselves poring over the details in the graphics while they read the words depicting her long and difficult battle with the cancer, the treatment, the meds and, sadly, the attitudes of hospital staff and others along the way. This is not a page-turner in the regular sense of the word because one feels compelled to explore the illustrations before moving on to the next page. The entire concept is brilliant, a visual and writing feast for the eyes that leaves the reader seeing and remembering Not in the Pink long after the reading has ended.

According to an article published in 2014 by the Grand Prairie Daily Herald-Tribune, Tina Martel feels "there are many myths surrounding breast cancer" including that it's not as difficult as other cancers. Well, she certainly debunks that myth in Not in the Pink. My reaction to what I was reading and after I'd finished was I hope I never have to go through what Tina Martel and so many other women do. There is nothing easy about breast cancer or the treatment of it. As Tina says, "It's a profound and life-changing experience". And yet, throughout the memoir, Tina has found moments to laugh at herself and her circumstances and share those with her readers.

I, for one, will never forget Tina Martel and how she has chosen to share her memoir, Not in the Pink. Consider me a lifelong fan of this artist and writer. Bravo!
Baby Poop
What Your Pediatrician May Not Tell You about Colic, Reflux, Constipation, Green Stools, Food Allergies, and Your Child's
Linda F. Palmer, DC
2015 Silver Medal
376 Pages
Check current price
Non-Fiction - Health - Medical
Reviewed by Katelyn Hensel for Readers' Favorite

Baby Poop by Linda F. Palmer, DC is a must-have guide for looking at your child's well...poop! Before you run away thinking I'm crazy, just hear me and Dr. Palmer out. Our babies aren't able to tell us what's wrong. They simply cry, coo, eat, and poop. Using those tools to tell us what's going on in their little bodies is key to understanding our little one's health and Dr. Palmer focuses on the icky smelly denominator because it has the most information to tell us. There were photos of real life moments with parents, babies, and doctors that really added to the aesthetics of the book. I learned so much from the text...from the natural balance of an infant's intestinal bacteria to tons of other stuff I never would have thought to ask about poop.

Linda F. Palmer, DC clearly has done her research and is well studied in infant healthcare and treatment. The book was scientific, well written, and contained an enormous amount of information all about poop. Though it can be an icky topic, there is no doubt in my mind that it is also an extremely valuable tool to help care for your babies. Baby Poop should be right up there on the shelf with What to Expect When You're Expecting for future and current parents. It's a great, intelligent, and useful resource that has a bit of tongue-in-cheek humor thrown in for good measure. I mean, how can you not enjoy a book about cute babies even if they are a bit smelly at times! By using this book, at least you will be able to tell what that smell means for your baby's health.
Warrior Patient
How to Beat Deadly Diseases With Laughter, Good Doctors, Love, and Guts.
Temple Emmet Williams
2015 Gold Medal
390 Pages
Check current price
Non-Fiction - Health - Medical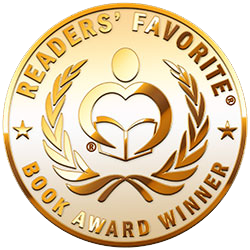 Reviewed by Nandita Keshavan for Readers' Favorite

Warrior Patient by Temple Williams is a true story about one man's struggle to survive a series of medical problems over the space of three years. It's a witty story full of unexpected humor, which is sometimes deadpan and sometimes cheerful. The aim of this book is clear: educate the unsuspecting public on the follies of the medical system. Recognize the importance of good healthcare. Be aware and alert regarding the medical condition and treatments you have, with all the risks involved. Essentially what Williams wants to show the world is the difference between being a "warrior patient" and a "medical dope."

The book is effective, and the humor makes these important messages much more pleasant to digest. The chapters end with simple but compelling messages regarding how to be a warrior patient. However, half way through, you realize another unstated recommendation of the book is to take the medical experience seriously. The humor is natural, and each page carries the surprises, angst, discoveries, and wit of an ill man determined to survive an unfortunate series of events. It's a refreshing book that takes us away from the ubiquitous medical drama approach to depicting the medical world in a down to earth way by showing us the struggles and witty observations of the common patient.

The book is written in the second person. This makes it more direct. The overall effect is that you feel as if the events of this book, although unlucky, could happen to anyone. It's his death-defying spirit, a keen eye for details, the quest for truth, and an infallible sense of humor which make Williams a great writer.
Sun Care Decoded
Answers to Questions You Didn't Know to Ask
Michael J. Russ, Peter Zahner
2014 Honorable Mention
71 Pages
Check current price
Non-Fiction - Health - Medical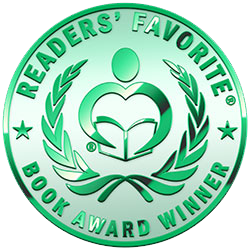 Reviewed by Bil Howard for Readers' Favorite

Sun block isn't an immediate "fix-all" and not all sun blocks are created equal. The reader will understand those two concepts and more after having read Sun Care Decoded by Michael J. Russ and Peter Zahner. Most people simply assume that sunscreen is safe and that a higher SPF is better and they use it liberally, without having any idea that there are negative consequences. The active ingredients are meant to block out a particular type of UV rays which cause sunburn and stress on the skin. The majority of the active ingredients used are chemical. Michael and Peter help the reader to understand the different types and the possible side effects that each can have, as well as the benefits of naturally derived sunscreens. He also gives guidance concerning using sunscreen with children and babies. The author also addresses how antioxidants help prevent sunburn and the aging of skin, as well as the benefits of sun exposure and the effects that it can have on one's overall wellness.

Sun Care Decoded is an excellent guide to understanding how to properly use sunscreen and which products are beneficial or harmful. Michael J. Russ and Peter Zahner have laid out a format that is easy to follow and easy to reference at a moment's notice. In the madness that followed the "sun block" trend, Sun Care Decoded"is a voice of reason that helps give guidance to the reader. Informative and honest, with easy to access information makes Sun Care Decoded the "go to" guide for the proper use of sun screen and overall skin care.
Contact Author -