Cooking on the Light Side
Smart Recipes for Bright Skin and Vitality
Thienna Ho, Ph.D.
2011 Gold Medal
Kindle Edition
Check current price
Non-Fiction - Health - Fitness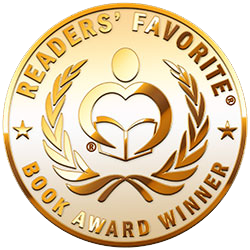 Reviewed By Author Anna del C. Dye for Readers' Favorite

This isn't just any cooking book. It has facts about the many things we eat and inadvertently put in our bodies. Many say food is to keep us alive. Thienna Ho has found that it is much more than that. Food is that which helps us live productive and healthy lives. We are what we eat and if we eat junk, our body will reflect this fact. Our hair, skin and energy will suffer if we are not giving our body the right kinds of food. Not only our inner and outer bodies will suffer but also our minds. When we are not healthy our minds too cloud up, and we have a hard time concentrating and making decisions.

In Cooking on the Light Side, the author will teach you, in easy understandable ways, the many facts that surround our food. Then she will help you learn how to get more for your money.

For example, did you know that a study conducted by the University of Missouri reveals that one brand of bottled water contains chemicals that stimulate division in cancer cells? 38 of them contain: coli form bacteria, ammonia, benzene, cyanide, and lead, to name a few toxins. Also, did you know that your tap water could contain 260 contaminants, of which 52 are linked to cancer, 41 are considered hazards to healthy reproduction, 36 are believed to impair development, and 16 are linked with dysfunction of the immune system?

How can you help your body to be healthy? Thienna Ho has found that a diet high in sulfur keeps the body strong and healthy. This greatly helps the oxygen get into your body. I have always known that oxygen is one of the most important components in my body. Where and how I get it should be a major concern for me.

So is this diet hard to follow? The food is easy to find, and it will give you a variety of vegetables that you probably don't know how to use. This is a great opportunity to try something new. The recipes are included with color pictures to get your mouth watering. Give this book a try and your body will thank you. Recommended to Young adults and adults alike.
Yoga in No Time at All
Joel DiGirolamo
2010 Gold Medal
Kindle Edition
Check current price
Non-Fiction - Health - Fitness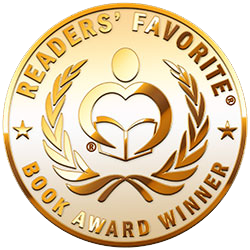 Reviewed By Anne Boiling for Readers' Favorite

"Yoga In No Time At All" takes Yoga to a new level. Joel DiGirolamo takes the excuses out of this form of exercise by bringing it into our everyday life. In his own words, "This book is about meeting people where they are in their busy lives and bringing them a taste of yoga with the hope that it will improve their lives in some measure, and perhaps even get them onto a yoga mat". If you`re getting a book off of a shelf, petting your cat, or brushing your teeth, you can, simultaneously, hold a Yoga pose.

I admit that I hate traditional exercise. By following the simple poses, I can strengthen my body. I actually enjoyed the poses and felt better afterward. I found Yoga to be a good stress reliever. My posture, balance, strength and flexibility have improved since following DiGirolamo's suggestions. Hatha Yoga incorporates proper breathing and posture. I have asthma and found that I breathe much easier after my yoga session. Most of my day is spent at the computer. There are even poses that can be done in front of the computer.

This book is for everyone. DiGirolamo makes it easy. I am very short and had to modify some of the poses to meet my needs. "Yoga is not about every pose. Yoga is about making a connection with your body, mind, and soul. It is truly about the journey, and not the destination." "Yoga In No Time At All" is well organized. The photos assist the reader in assuming the proper stances. Well done, Mr. DiGirolamo!
Smoking: 201 Reasons To Quit
Muriel L. Crawford
2009 Gold Medal
368 Pages
Check current price
Non-Fiction - Health - Fitness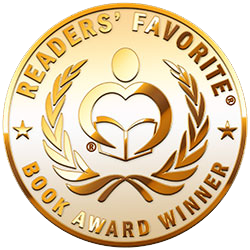 Reviewed By Anne Boling for Readers' Favorite

Muriel L. Crawford's book Smoking: 201 Reasons To Quit should be mandatory reading. She covers the many reasons why people should quit smoking. She discusses illnesses and the hazards to the whole body. When we hear the word smoking we automatically think of lung cancer but smoking is a contributing factor of many other health related problems including strokes, aneurysms, and heart disease. Lung cancer is just one of the many cancers caused by smoking. Smokers tend toward hearing loss, insomnia, sinus infections, snoring, and sexual problems. If you are a smoker you are exposing your family, friends and me to health hazards. Smoking affects how you look. No matter how clean you are you still give off the smell of smoke. Crawford offers 201 reasons to quit smoking, each reason has been presented in a rational, logical, easy to understand manner.

My 74 year old father has smoked since he was 8 years old. Three years ago he was diagnosed with emphysema. It has not stopped him from smoking. I know of at least 5 times he has successfully stopped…temporarily. One time he went two years without a cigarette but the lure of nicotine beckoned him. If he had never started smoking he wouldn't be smoking now. My sister and I both have asthma which I attribute to the years of a home and car filled with smoke. I love my dad and have begged him to quit but the addiction is stronger than love

Smoking: 201 Reasons To Quit has a foreword by Jack Klugman. I am one of his biggest fans. Klugman was a heavy smoker for 40 years. In 1974 he had repeated laryngitis. He was diagnosed with a precancerous condition of his vocal cords. It was a warning that Klugman did not heed. In 1989 he was diagnosed with invasive throat cancer. Today he is cancer free! Klugman readily admits that his smoking contributed to his cancer.
Contact Author -