Eaten By The Tiger
Surrendering to an Empowered Life
Emile Allen, M.D.
2013 Silver Medal
168 Pages
Check current price
Non-Fiction - Grief/Hardship
Reviewed by Maria Beltran for Readers' Favorite

Based on a true story, Eaten by the Tiger by Emile Allen, M.D. is about a doctor who survives a near-death experience while saving a patient's life. Through his transformative journey of self-discovery, Allen had to face the fear of the unknown, which he calls "the tiger".

Eaten by the Tiger is an inspirational book that can help anyone rebuild their life. For example, in the hospital, a patient is provided with the medical treatment needed in order to survive; however, helping the patient regain their emotional life balance is often ignored. This book provides the missing piece in the healing process. Emile Allen shares his moving story without exaggeration, yet all the while illuminating us in so many ways. He divides the book into four parts: Part I: Awareness, Part II: Clear the Path, Part III: Gratitude, and Part IV: Moments of Reflection.

Written with honesty and insight, the author's life story unabashedly shows us his shattered pieces and how he manages to put them together. Even though this process apparently is not easy, the path Allen took allowed him to reach higher levels of awareness, which was a very rewarding experience. There is so much to learn in this life, and this book shows us some of life's most valuable lessons. Readers will absolutely find gold in this book that they will treasure forever. Eaten by the Tiger opens another door for us to look at life from a different perspective.
Living Through Grief
Love Revealed
Dena Clayton
2013 Bronze Medal
128 Pages
Check current price
Non-Fiction - Grief/Hardship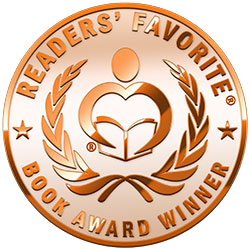 Reviewed by Lit Amri for Readers' Favorite

Edited by Dena Clayton, "Living Through Grief" is the third book in the 'Love Revealed series' and is a fine collection of short stories. The writers are ordinary people with extraordinary skill in writing their stories dealing with loss, overcoming obstacles and finding love.

It is one of the most inspiring books I have read for a long time. Halfway through the stories, I slowed down because I didn't want my reading to end so soon. This is not a place for me to judge the writing style or the level of the prose in detail and it is definitely not for me to judge the real people who are part of the stories. The book is perfect as it is, and it is the message of the stories that matters. It does not intend to teach people about how to move on or bury the grief deep in one corner, but it is a book for people to share and learn each other's strengths. It invites the reader to see how the writers face life's defining moment by dealing with the loss of their loved ones. Live through grief not just by grieving alone, but remembering the best moments of that someone who isn't there anymore. This book is full of inspiring stories of strength and love to fortify anyone's spirit and resolve. After reading this, I can honestly say that I am more grateful and remember to count my blessings.
Stunned by Grief
Remapping Your Life When Loss Changes Everything
Judy Brizendine
2013 Gold Medal
296 Pages
Check current price
Non-Fiction - Grief/Hardship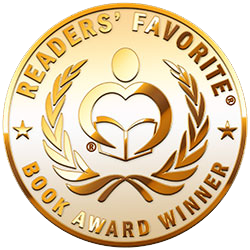 Reviewed by Christine Nguyen for Readers' Favorite

"Stunned by Grief" is a self-help book written not by an expert, but by a so-called grief traveler who has experience with her husband tragically dying unexpectedly of a heart attack. The book is split into various parts so that the reader has many options: reading it chapter by chapter, going to the chapter/section that they want, or going back and forth. After every chapter there is a "Thought to Write About" section and "Hope Thought," which helps the grievers answer hard questions in a journal and to be inspired by many quotes. The book is also full of very useful quotes from the Bible, quotes from other authors, poems, other grievers' own grief accounts/stories, and the author's own personal journey.

Author Judy Brizendine writes a very comprehensive, thorough book about grief through her own struggles with going through the grief process. It is written with empathy, compassion, a deep insightfulness, and deep religious beliefs about God. Even if you are not religious, this book can really help grief travelers go through each step of their recovery process. I chose this book to help better understand my cousin's journey through grief as her father passed away last year – and it really helped me to get a glimpse into this difficult journey. It also provided tools to help her through this difficult time. Only someone going through grief can fully comprehend the full magnitude of its deep pain, but this is a wonderful resource to have with you at all times through the grief process. I would highly recommend it to anyone going through this difficult time as the advice is straight forward and offers a light at the end of the tunnel. Exceptionally well-organized and helpful! A MUST HAVE!
My Emily
Matt Patterson
2012 Honorable Mention
98 Pages
Check current price
Non-Fiction - Grief/Hardship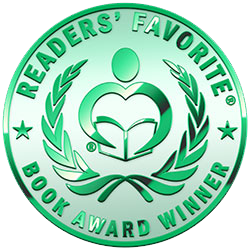 Reviewed by Joy Hannabass for Readers' Favorite

I've always heard that a Downs Syndrome child is so precious with a blooming and wonderful personality and always smiling. After I read Matt Patterson's book about his daughter Emily, I can truly agree. As you can imagine, Matt and his wife Bonnie were beyond upset to hear that their beautiful newborn baby girl had Downs Syndrome. And as parents, they did everything imaginable to help with her care. But nothing took away the love they had for their child. And it is very clear to see that Emily truly was a daddy's girl, a little girl that had her daddy wrapped around her little finger! The courage and strength of Matt is unbelievable as he tells this story of "My Emily." Matt's story will grip your heart like no other, as he tells of Emily's journey from her first day with her family, to her last, and as he tells about the deadly disease that took her precious little body. Grab a box of tissues because the tears will come as you read about Emily's life, but your heart will be filled with joy as well. The adorable pictures are an added bonus, of a smiling little girl that is so in love with life and her family.

As I read this book I thought about Emily's short life and the meaning of it, and when I finished, I had my answer. Emily didn't know she was different; she just had that huge smile on her face and a heart full of love for everyone around her. Emily left a legacy that is more valuable than anyone could ever leave, the priceless love of a precious baby girl that will live on forever in the hearts of those who knew her.

I encourage you to purchase a copy of "My Emily" to read. You will not be disappointed. I appreciate Matt Patterson, Emily's dad, for sharing his daughter's story with the world. Even though it was not easy, I hope he finds peace, contentment, and healing through the Lord in writing this book.
Troy's Miracles
Terry Lee Rambo
2012 Finalist
Kindle Edition
Check current price
Non-Fiction - Grief/Hardship
Reviewed by Lynette Fowlston for Readers' Favorite

"Troy's Miracles" by Terry Lee Rambo is a book that many will find hard to believe and others will find heart lifting. In this small book of the author's memoirs she tells how, as the oldest of five children, she grew up in Kentucky with an abusive father. Never satisfied with her life, she was always seeking adventure and had held many jobs in her life, married three times and now divorced and single, raising two children. Her oldest son Troy was killed at the young age of 28 in an automobile accident and this is the basis for the book. As the old saying goes, parents are not supposed to bury their children but we all know that it happens. Having been raised as a devout Catholic, Terry soon learns that no matter what she did, Troy was with her. He had become her guardian angel on earth and her faith is restored.

This is a small book that I read in one sitting. I have always believed in Angels and that we all have a guardian angel watching over us. As I read some of the happenings that occurred after the death of her son I wondered how many incidents really came from her angel son and how many were coincidences. There is no doubt that I believe and know that we have a powerful God and he will do wonders. Having heard of many that have visited after death in my own family, I do not doubt the author. I just feel that maybe some things like a flower popping up in a field or a tree not producing fruits one year and other little episodes could be natural happenings of nature and not angel occurrences. The main thing is that her faith was restored, her grieving and broken heart was healed and she felt her son beside her almost all the time. Not only she but others in her family also felt him. I feel like anyone that has lost a child, a father, mother or any family member or even a close friend and then getting a spiritual uplifting after reading this book.
The Best Worst Thing
Kristen K. Brown
2012 Finalist
304 Pages
Check current price
Non-Fiction - Grief/Hardship
Reviewed by Brenda Ballard for Readers' Favorite

Todd and Kristen met, dated, fell in love and became the closest two people can be. They traveled, laughed, snuggled and enjoyed each other as individuals. Their wedding was memorable and beautiful as it should be. Brooke came along nine months after they began considering having a child. She was the love of their life and the mark of a change in dynamics for the couple. Struggling to regain what once was there, Kristen is at her wit's end and behaves badly for a while. Then, just when she realized the error in her ways, her beloved Todd suddenly and unexpectedly dies of a heart attack in the night of her sister's wedding. Everyone whose heart Todd touched is in total shock.

This book is one woman's journey from anger and disbelief, through the gamut of grief, to survival and moving forward. A gut-wrenching journey of loss so great that the heart might not stand it but somehow Kristen finds her inner strength not just to carry on but to share with others.

Two women I went to school with became widows around the same age as Kristen. As I read "The Best Worst Thing", I thought often of those families and the struggles they went through and will face in the future. This is a book of truth, sorrow, joy, and empowerment. I believe that anybody who has a hole left in their heart, the remnants of their loved one passing, will identify with Kristen and her journey. Fair warning: Do not read unless you have tissues nearby!
Contact Author -