Finding Nicole
A True Story of Love, Loss, Betrayal, Fear and Hope
Nicole Beverly
2021 Finalist
200 Pages
Check current price
Non-Fiction - Grief/Hardship
Reviewed by Lorraine Cobcroft for Readers' Favorite

Nicole Beverly's abusive ex-husband offered fellow prisoners payment to murder her. Finding Nicole is a graphic memoir recording the author's experiences as a victim, and survivor, of shocking domestic violence and her battle for justice and safety. It includes, at the end, a brief guidebook for victims of domestic violence and their loved ones. I began reading Finding Nicole intending only to read a few chapters before going to sleep, but the open, honest, and vulnerable manner in which Nicole Beverly told her horrific story pulled me in. I ended up reading the entire book in a single sitting, and I found myself walking in her shoes. I felt her fear and frustrations. I cheered her wins and her courage, and I grieved over her deep disappointments. I raged at the authorities who let her, and society, down again and again and again. And, eventually, I praised and profusely thanked those who helped to ensure her abuser was incarcerated for long enough to allow her and her sons to enjoy the freedom and safety so many of us take for granted.

If I could award this book six stars, or more, I would do so. It's not a story to read for pleasure. It's an educational read: a story that begged to be told and one that has the potential to save many of those who find themselves in abusive relationships. It also has the potential, if only the right people will read it and pay careful attention, to drive urgently needed reforms in the legal system; to educate police, lawyers, judges, and bureaucrats to understand domestic violence and to listen to and believe the victims and find effective and just ways to protect them from perpetrators.

Graphic language and reports of physical violence may disturb some readers, but while telling her story honestly, Nicole Beverly has shown admirable discretion and respect for readers' sensitivities, quoting police reports to tell what needed to be told objectively and factually. While revealing her abuser's personality and character flaws, she has avoided expressing hatred or showing bitterness, focusing instead on her journey of self-healing. Even when reporting the shocking failures of law enforcement professionals, she has spoken of them respectfully and avoided condemnation. I commend Nicole both for the manner in which she has told her story, and for the courage and determination she has shown in her journey of healing and her mission to help others. Finding Nicole is a story that screams to be read, and the warnings it shouts heeded.
Cycle of Lives
15 People's Stories, 5,000 Miles, and a Journey Through the Emotional Chaos of Cancer
David Richman
2021 Honorable Mention
376 Pages
Check current price
Non-Fiction - Grief/Hardship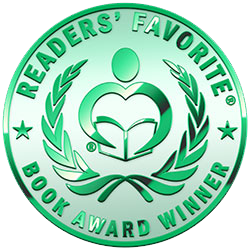 Reviewed by Jamie Michele for Readers' Favorite

Cycle of Lives by David Richman is a non-fiction compilation of "15 People's Stories, 5,000 Miles, and a Journey Through the Emotional Chaos of Cancer." Richman embarked on a cross-country bike ride inspired by his sister, who had died from terminal brain cancer just a few days before an American Cancer Society fundraiser, and with an aim to raise more while elevating other stories of individuals who have been faced with cancer's impact in several different ways. Richman rounds the book out with details of his ride, interspersed between the testimonies of people that range from Terri, a young woman with stage IV Hodgkin's lymphoma who finds herself completely alone at the worst possible moment, to James, a chief medical officer who fights for care for the uninsured.

I had Cycle of Lives in a stack of to-read books for several weeks before I finally felt ready to read it. September 11th marked the day my mother died at age 43 after a hard nine years fighting breast cancer that just kept coming back. David Richman's book reached out to me despite my fears. When I read it, I was touched by the profound honesty of those who shared and a feeling of comradery in a community none of us want to be part of. Yet here we are. It was Karen's story that I most connected with, a vivacious woman who curls into the fetal position when a horrible diagnosis smacks into her. She writes: "Cancer shows you how little you control in life—how without time, without another day in front of you, everything is over." This is the frankness that people in similar situations need, and this is what makes Richman's anthology stand out and help the rest of us uncurl from the fetal position and finally stand up.

Find the Helpers
What 9/11 and Parkland Taught Me About Recovery, Purpose, and Hope
Fred Guttenberg
2021 Bronze Medal
198 Pages
Check current price
Non-Fiction - Grief/Hardship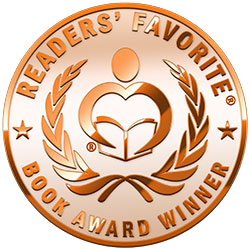 Reviewed by Asher Syed for Readers' Favorite

Find the Helpers: What 9/11 and Parkland Taught Me About Recovery, Purpose, and Hope by Fred Guttenberg is a memoir penned from the depths of grief to help readers see what we might be able to overcome, even when it feels impossible. In this profoundly honest and raw work, Guttenberg shares his experiences with loss. The first and most poignant is the loss of his daughter Jaime, who was murdered during a school-shooting rampage while a student at Marjory Stoneman Douglas High School. She was fourteen. Four months prior, Guttenberg lost his 50-year-old brother to pancreatic cancer that came in the aftermath and was a direct result of 9/11 debris particles at Ground Zero. Now an activist, Guttenberg has channeled his anger, his grief, and his loss into a selfless mission, one where he is committed to fighting for the legacy and protection of those who are no longer here to protect themselves, and those who might not be with us in the future—unless there is meaningful, quantifiable change. "...I can't even imagine the courage it takes to do what you do, but thank you for turning that grief into safety for other people." - Speaker Pelosi to author Fred Guttenberg

As a British man who had always viewed the United States from the safe distance of a country where only 11 people died by gun violence during the same year that America lost tens of thousands, I did not quite understand the severity of American gun violence until I married an American woman. The first time I visited her family in Seattle, I watched her niece try to balance while standing on a toilet seat. She said it was what she had just been taught to do if there was an active shooter at the school and she was hiding in a bathroom. She was four years old. Fred Guttenberg took me even further and allowed me into the heart of a father and a brother who has suffered unimaginable pain. The writing is flawless and the journey is engrossing in a way that most memoirs are not. Equally moving is Guttenberg's push in seeing laws are written, such as the path to "Jaime's Law". Then, there are the moments of fury I felt as a reader where Guttenberg describes politicking and intentionally placed roadblocks. The politicians who say things like "I understand" and a one-term POTUS who used a State of the Union speech to advance racism over the true national emergency: gun violence. It is beyond comprehension that this is a conversation that even needs to be had, but I am so grateful for courageous individuals like Guttenberg for continuing to fight the good fight. I am also grateful for Find the Helpers and would give it a whole bucket full of stars if I could.
Choose to Prevail
Unexpected Insights to Help You Overcome Challenges
Sandy Rodriguez
2021 Silver Medal
100 Pages
Check current price
Non-Fiction - Grief/Hardship
Reviewed by Rosie Malezer for Readers' Favorite

I have seen so many so-called professionals over the years, all of whom claim to know the almighty cure to my Deafness, Depression, PTSD, and myriad more ailments that remain a mystery to me. Choose to Prevail: Unexpected Insights to Help You Overcome Challenges examines intrusive, unwelcome thoughts, and mental illness from a different and positive standpoint. Written by Sandy Rodriguez, it does not show that "the rest of the world has it harder than you" or that "this is how to do it right." Instead, Sandy expresses different hardships she has encountered through much of her life - many hardships which brought a lot of my own painful moments to the surface - and gave me a different way to look at them so that I may understand them. Whether it be bankruptcy, divorce, death, or losing a loved one, Choose to Prevail presents a new aspect which shows you that you are not alone and that you can and will make it through.

I must admit that when I started reading Sandy Rodriguez's words, I had a substantial amount of cynicism due to my own life's journey and extreme challenges. But learning a new way to think of these hardships and challenges made for an enlightening read. While I may not have yet lost a parent, I have lost a child - one of the most painful things any parent can ever go through. As I continued to read and started looking at my own problems through Sandy Rodriguez's eyes, not only did I take comfort that I am not alone in this world (regardless of how much it seems to be so at any given time), but also that there is a light at the end of each and every tunnel, no matter how many obstacles are in the way. Choose to Prevail is an extremely insightful book and I am confident that I will be reading it more than just once. With so many challenges and uncertainties that lie ahead in today's terrifying world, it is a breath of fresh air that I no longer need to internalize each and every problem that comes my way. I wholeheartedly recommend Choose to Prevail: Unexpected Insights to Help You Overcome Challenges to all readers aged 15 and over.
Taking The Cape Off
How to Lead Through Mental Illness, Unimaginable Grief and Loss
Patrick J. Kenny
2021 Gold Medal
342 Pages
Check current price
Non-Fiction - Grief/Hardship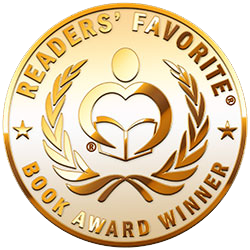 Reviewed by Tammy Ruggles for Readers' Favorite

Taking The Cape Off: How to Lead Through Mental Illness, Unimaginable Grief and Loss by Patrick J. Kenny is a powerful self-help book for leaders who need help navigating the dark waters of grief and loss. Fire Chief Pat Kenny had his identity wrapped up in being a leader. He was strong, a protector, and felt he could handle anything life dealt him. But when his son Sean took his own life after years of fighting mental illness, his position as leader of a fire department became clouded. He was a failure in his own eyes. This book is more than a memoir of loss; it's a guide for others--perhaps you're one of them--who need help moving through the darkness and into the light. The book is designed for leaders, but anyone can benefit.

Kenny honestly and bravely shares his personal journey and shows leaders how they can use professionals and their own faith to confront the social stigma surrounding mental illness in a variety of settings, from community, to home, to work, and elsewhere. Communication is a key component to being a leader, and the author shows you how to improve communication skills when dealing with a personal crisis. Kenny also covers how to maintain a healthy connection to your lost loved one's memory, how to be more affective, and how to serve others. I admire the openness that the author uses and his thorough approach to the subject matter. Mental health is still a taboo topic in some circles. It's easier for some to talk about it than others, but the fact that Kenny was bold enough to expose his private life, thoughts, and process is a testament to his leadership skills and helping attitude. You don't have to be the head of a fire department to learn from this book. Taking The Cape Off by Patrick J. Kenny is for anyone who needs to hear that it's okay to take your cape off and accept help.
Diary of a Broken Mind
A Mother's Story, a Son's Suicide, and the Haunting Lyrics He Left Behind
Anne Moss Rogers, Charles Rogers
2020 Finalist
306 Pages
Check current price
Non-Fiction - Grief/Hardship
Reviewed by Mamta Madhavan for Readers' Favorite

Diary of a Broken Mind: A Mother's Story, Son's Suicide, and The Haunting Lyrics He Left Behind by Anne Moss Rogers with Charles Rogers is a poignant and extraordinary memoir that speaks about the death of the author's son, Charles Rogers, by suicide. Charles had issues like Attention Deficit Hyperactivity Disorder (ADHD), depression, anxiety, and a sleep disorder, and he fell into the trap of self-medication with drugs and alcohol, which later on led to heroin addiction and then suicide. Anne Moss Rogers hopes her story will help readers understand the complexities of brain attack and suicidal thinking; the gifts that often come with it and the mental illness that often triggers it. She also hopes the book will help readers understand what it is like to live with someone who suffers from agony and heartache and love someone with mental illness and addiction.

The memoir captures Anne Moss Rogers' pain, grief, suffering, loss, and anguish, and is a good book to make readers aware of the problems that exist in society. The memoir is honest and the author shares Charles' musings from his journal titled Diary of a Broken Mind, which has been used as the title of this book; his lyrics with hip-hop rhyme schemes will leave readers emotional. The heartbreaking pain of losing a child, the sense of hope, the angst, and suffering are all palpable in Anne Moss Rogers' words. Diary of a Broken Mind will resonate with many parents who are dealing with similar situations and help them deal with situations like this. This story will also make readers look at those dealing with mental illnesses with more compassion and understanding.
Sensitive
My Journey through a Toxic World
Pookie Sekmet
2020 Finalist
305 Pages
Check current price
Non-Fiction - Grief/Hardship
Reviewed by K.C. Finn for Readers' Favorite

Sensitive: My Journey Through A Toxic World is a work of memoir non-fiction penned by author Pookie Sekmet. After unknowingly being exposed to dangerous chemicals when she was a baby, the author grew up experiencing strange sensations and illnesses which then took years to retrace before she knew what was causing these reactions to toxicity in the world around her. But from this struggle, a unique personality is spawned, and Pookie goes on to live an enlightened and alternative life, becoming a freedom fighter against corruption and patriarchal control in the corporate world. This episodic memoir tells the tale of how she developed this strength and empowerment despite her sensitivity to so much in the modern world.

I found author Pookie Sekmet's story absolutely inspiring in every way. As someone who lives with chronic illness and terrible intolerances myself, I totally related to and understood her harrowing journey of diagnosis, which was filled with heartfelt narration, honesty and highly emotive reflections on that time period of her life. I also really enjoyed Pookie's personality as a whole, with delightfully dry humor and intelligent little moments peppered throughout the stories which just make you smile all the time. As the most righteous period of the memoir begins, there's a real swell of emotions and pride for the great work done to break down barriers, and the book takes you from somewhat humble and disadvantaged beginnings to a truly motivational tale of success. Overall, Sensitive is a memoir to be enjoyed, but also to learn from and be inspired by.
Bound
A Daughter, a Domme, and an End-of-Life Story
Elizabeth Anne Wood
2020 Honorable Mention
296 Pages
Check current price
Non-Fiction - Grief/Hardship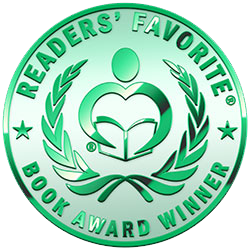 Reviewed by Ruffina Oserio for Readers' Favorite

Bound: A Daughter, a Domme, and an End-of-Life Story by Elizabeth Anne Wood is an honest memoir that takes readers on an emotional ride through the last eight months of her mother's life. The author is a sociology professor who is startled when she discovers that her mother, who hasn't been in a relationship for decades, has started seeing men who want to be dominated and who are into kinky sex — bound, sexually dominated, whipped… But the worst news is when her mom is diagnosed with cancer and it eventually develops into a condition that forces her to face her end.

The threads that bind the events together and establish the balance in this narrative are strong, and the author explores themes that are challenging — a mother's different sex life, her terminal illness, and impending death. With unusual clarity, compassion, and candor, Elizabeth Anne Wood shares her relationship with her mother towards the end of her life and offers commentaries and insights into life that prompt readers to reflect on the quality of their own lives, some nagging social issues, and the health system. It is compelling and absorbing and the reader is drawn into the emotional roller-coaster, following the author as she deals with difficult choices, the hospital, and trying to make sense of the situation.

Woven into the memoir are thoughts and insights that will inspire readers to traverse uncertain moments of life with their feet planted on the ground. Elizabeth Anne Wood's writing is crisp and engaging, her compassionate voice comes across as a powerful force in the story, and her ability to transform a real-life situation into an engaging story is exceptional. Bound: A Daughter, a Domme, and an End-of-Life Story is told with courage and utter honesty, inspiring and filled with humanity.
Heartbroken
Grief and Hope Inside the Opioid Crisis
Ellen Krohne
2020 Bronze Medal
276 Pages
Check current price
Non-Fiction - Grief/Hardship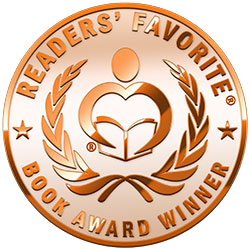 Reviewed by Judith Rook for Readers' Favorite

Heartbroken: Grief and Hope inside the Opioid Crisis is written by Ellen Krohne, Diana Cuddeback and Matthew Ellis—three highly experienced and articulate US health and social professionals whose intention is to "… inform the reader as a starting place for healing." The main core of the text is the accounts of the effects of seven overdose deaths through addictions, which began with the use of opioid drugs. However, the informed insights and understanding built around the harrowing stories take the book far beyond the condition of simple anecdotes and make it fundamentally relevant to any concerned individual or to society as a whole.

The book offers knowledge about the history of the use and abuse of opioids in the US and deals with two main concepts—the stigma associated with suicide and the 'unrespected' grief suffered by family members. The text steers away from the tradition of blame and punishment. Even the concept of personal choice as the basis for drug addiction is expertly presented as the tragic circumstance it is.

Heartbroken: Grief and Hope inside the Opioid Crisis is not a book to be read lightly, but it should be read, even by people who have not had direct experience of drug addiction and the overdose death of a loved person. It illuminates one of the greatest negative factors within contemporary Western society and presents some unpalatable facts, but at the same time, it reveals the beginning of a path which our society can follow, which ultimately may lead out of the opioid crisis.
How Much Big Is the Sky
A Memoir of a Mother's Love and Unfathomable Loss
Sherry Chapman
2020 Silver Medal
310 Pages
Check current price
Non-Fiction - Grief/Hardship
Reviewed by K.C. Finn for Readers' Favorite

How Much Big Is The Sky: A Memoir of a Mother's Love and Unfathomable Loss is a work of non-fiction telling the true-life tale of a mother's grief at losing her son, and was penned by author Sherry Chapman. Unmasking the raw emotional experience of sudden tragic news and the agonizing process of grief that follows with the loss of a child, Chapman's fearless and inspiring account takes readers through every stage with a full heart and immersive narration. There is a clear message against drunk driving and strong advocacy for making changes to the law after Ryan's passing, which also gives this memoir its strong social activism themes.

Author Sherry Chapman writes with literary confidence that makes readers feel as though they are in safe hands, even through the darkest and most emotionally precarious moments of this hard-hitting reading experience. Readers who have experienced similar sudden tragedies are certain to take heart and support when reading Chapman's account, and for those lucky enough to be ignorant of the experience, it's a true window into the soul and psyche that, once read, cannot ever be forgotten again. The advocacy for safe teen driving raises an important educational message too, and there are some extremely powerful images of Sherry at different stages of her grief which would make for superb talking points for schools and youth groups everywhere. Overall, How Much Big Is The Sky: A Memoir of a Mother's Love and Unfathomable Loss is an incredible and highly emotive work of memoir that is sure to touch the heart of anyone that reads it.
Contact Author -