Rich Nation, Poor Nation
Why Some Nations Prosper While Others Fail
Robert Genetski
2017 Silver Medal
152 Pages
Check current price
Non-Fiction - Gov/Politics
Reviewed by Charles Remington for Readers' Favorite

Rich Nation, Poor Nation, subtitled Why Some Nations Prosper While Others Fail, is a compelling work on the positive aspects of Free Market Economics. The author, Robert Genetski, takes the basic wealth of nations as his baseline and demonstrates through statistical evidence and cogent argument how economic freedom, as envisaged by the founding fathers of the USA and luminaries such as Adam Smith and Milton Friedman, is the principal method to promote wealth and maintain a sound national economy. The book provides detailed information analysing periods of Free Market policies (which the author refers to as Classical Principles) followed by governments in the USA and around the world, and periods of more Socialist leaning policies involving high taxation and burdensome government control (referred to as Progressive Policies), to demonstrate the ebb and flow of national wealth resulting from those exact policies. It was a surprise to learn that during periods of Progressive Policies adopted by various governments in the USA and around the world, national wealth fell and workers' wages remained stagnant or were reduced. It was only during periods of minimal government control, low taxation, and free open markets that both the nation and the average worker improved their basic wealth. The book also includes extensive analysis and statistics, together with data and appendices, to support the author's arguments and conclusions.

Let me say straight away that I am not an economist, and after the recent global banking crisis and the machinations of the oil and energy markets, I was inclined to take a jaundiced view of a book expounding the benefits of free market economics. However, the analysis carried out by Robert Genetski presents an argument which is difficult to counter. Taking evidence from the performances of countries all around the world, including Russia, Japan and a good number of European, African and South American countries during periods of both Classic and Progressive government policies, the evidence becomes almost incontrovertible. I did not expect to enjoy this book, let alone start to agree with the principles put forward, but Rich Nation, Poor Nation has certainly caused me to reexamine my views. I congratulate Mr Genetski on producing a clear, thought-provoking narrative covering a complex subject, but which can be easily followed by the layman. An excellent, scholarly work and I do not hesitate to recommend it.
How to Change a Law
The intelligent consumer's 7-step guide. Improve your community, influence your country, impact the world.
John Thibault
2017 Gold Medal
164 Pages
Check current price
Non-Fiction - Gov/Politics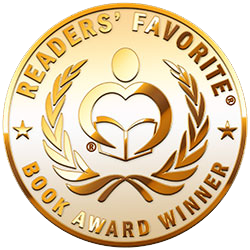 Reviewed by Ray Simmons for Readers' Favorite

This is a subject that most people don't think really concerns them. Most people probably don't have a real need to have a law changed. Indeed, they probably don't know they even have this power. We are used to living in our society and doing the everyday things we need to do every day, without thinking about the impact we can have on the system itself. But we live in a democracy and it is our responsibility to try to change a law that is unjust or unfair. It is our responsibility to understand our system of government and use it to improve our lives and our communities. In How To Change A Law, John Thibault gives us a seven-step guide to greater participation in our government and a practical manual to community activism.

What I like most about How To Change A Law is that it is practical. The total process of changing a law is a very lengthy and complicated one, but John Thibault breaks the process down into manageable steps that any citizen can follow and have an impact on his city, county, state, and even country. How To Change A Law is well written and well organized by someone who knows the process and knows how to teach it to others. This should be a part of civics classes all over America. This knowledge is something every citizen should have access to. John Thibault has done a lot of us a big favor by writing this book.

The Middle Class Comeback
Women, Millennials and Technology Leading the Way
Munir Moon
2016 Finalist
190 Pages
Check current price
Non-Fiction - Gov/Politics
Reviewed by Faridah Nassozi for Readers' Favorite

The middle class makes up the biggest part of the American population. Unfortunately, it is also the most disgruntled group due to the adverse effects of poor government policies that have seen their income continue to decline while expenses continue to go up. Fundamental expenses like education, healthcare, housing and taxes continue to become more and more costly, and in most cases also more inefficient, leaving the lower and middle classes always struggling to afford a decent lifestyle. So is there still any hope for lower and middle-class Americans or is it all downhill from here? In The Middle Class Comeback: Women, Millennials and Technology Leading the Way, Munir Moon puts across a strong argument in favor of positive change coming. America's lower and middle class citizens have been pushed into a tunnel that seems to get darker by the day, but Munir Moon gives clear and detailed points to illustrate that there is a bright ray of light at the end of this tunnel. Changes brought on by female empowerment, technology advancement, and the power of millennials are giving the middle class more strength and a perfect opportunity to make a comeback. The old ways that benefit the few at the expense of the majority are being challenged, paving the way for desperately needed changes.

The Middle Class Comeback: Women, Millennials and Technology Leading the Way by Munir Moon is an insightful, detailed and yet simple read that breaks down the main social and economic challenges Americans are facing, and the new opportunities that are paving a way for the middle class to prevail once again. Americans have had enough and they are now ready to push for changes in policies and systems, and to challenge the status quo. Munir Moon's assessment of the situation is realistic, unbiased, and relevant to the current times. The Middle Class Comeback could not have come out at a better time and it will continue to be relevant for the foreseeable future.
Red November
Inside the Secret U.S.-Soviet Submarine War
W. Craig Reed
2016 Honorable Mention
416 Pages
Check current price
Non-Fiction - Gov/Politics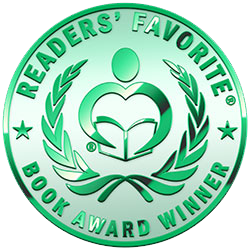 Reviewed by Chris Fischer for Readers' Favorite

Wow! How's that for a review? Well, it's definitely what I thought when I finished reading Red November: Inside the Secret U.S.-Soviet Submarine War by author W. Craig Reed. A simply fantastic re-telling of an extremely tense time in the relationship between the United States and the Soviet Union, the Cold War. Giving his readers previously unreleased information about the secret underwater maneuverings by both sides at the time, this non-fiction book reads like fictional story-telling at its best; it's simply that gripping, exciting and well done. Readers will surprised at all that was going on behind the scenes, and even those who may consider themselves to be knowledgeable about the time period will be able to glean information that is new to them.

I loved this book. Loved it. Author W. Craig Reed, a former Navy diver and fast-track submariner, has written a simply stellar account of this dangerous and intriguing time period in our history. Once I started Red November, I simply could not put it down, much to my own chagrin as I had picked it up at bed time, intending to read just a few chapters. Any reader who enjoys a great work of non-fiction, history, military history, or a historical recounting with a great deal of intrigue, adventure and excitement will absolutely love Red November. I very highly recommend this book. I certainly hope that author W. Craig Reed is hard at work on his next book. If it is anything like Red November, it will definitely be worth the read!
Witness to Greatness
The Consequential Presidency of Barack Obama in Perspective
Obi Nwasokwa
2016 Bronze Medal
528 Pages
Check current price
Non-Fiction - Gov/Politics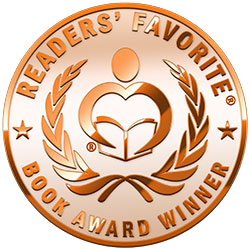 Reviewed by Divine Zape for Readers' Favorite

Witness to Greatness: The Consequential Presidency of Barack Obama in Perspective by Obi Nwasokwa is a powerful appraisal of President Obama's rise to power and the circumstances surrounding his rise. Obama might have appeared on the American political landscape like a joke and people might have thought he was just another rabble-rouser, but when his ascent to the presidency became inevitable, the world had to stand by and watch. Obama's rise to power created what the author calls "a cold uncivil civil war," a kind of silent revolution whose ramifications can be very far reaching. Witness to Greatness takes an honest look at the monumental figure that is Barack Obama, and what his ascent to power could imply for the history of the American nation and the world at large.

Obi Nwasokwa's book comes across as a warning to the American people to take notice of the gift that they have at this historic moment. He sees Obama as one of the great people whose name will be remembered alongside Abraham Lincoln, Jesus of Nazareth, Mahatma Gandhi, and many others. Witness to Greatness: The Consequential Presidency of Barack Obama in Perspective is an honest, somewhat fierce look at today's American political landscape. The author writes with simplicity and the work is laced with biting humor.

In the heart of this eye-opening work is the oft repeated question: How did Obama do it? How did he rise to power? What are the implications of his rise to power on the American political situation? The author doesn't hesitate to state unequivocally and in clear terms: "For Obama did it fair and square by his own exertions — playing by the rules. He did it through his personal drive, discipline, dynamism, and determination, backed by uncommon and uncanny political and operational skill, smarts, savvy, and sophistication — against seemingly insuperable odds including the stiff and spirited but fair opposition of a majority of white Americans."

Witness to Greatness is one of those books that will force the American people to look frankly at its reality and see a powerful sign of the times in the figure that has held power for almost a decade: Barack Obama. This book is more than a biography; it is prophetic, a powerful and insightful commentary on the American current reality.
Cold War III
How the U.S. Navy Can Defeat Putin and Halt Climate Change
W. Craig Reed
2016 Silver Medal
230 Pages
Check current price
Non-Fiction - Gov/Politics
Reviewed by Rabia Tanveer for Readers' Favorite

Cold War III: How the U.S. Navy Can Defeat Putin and Halt Climate Change by W. Craig Reed is a non-fiction book that talks about Reed's prediction of what will factor in the ever looming Cold War III. The book discusses the economic condition of the country and how it is affecting the world. USA and Western European Allies are being warned by the author about Vladimir Putin's plans to take over the world's resources. He also gives advice to the USA and Western European Allies to make policies to protect the Arctic Ocean and how it can controlled.

The best thing about this book was that Reed used some very simple and entertaining examples to make his point. His Harry Potter reference was great and actually made his point clear. Apart from that, his book is a wealth of information. For example, I'm very sure not many of us are aware of the resources and wealth in the Arctic Ocean. Reed also made sure that his readers get his point.

He shares his views and past experiences and makes valid arguments through these past experiences. His belief that the U.S Navy can stop Cold War III is made plausible by his strong arguments and makes you think about it. His writing style is very good, conversational, and engages you with his words. It is definitely a book that informs you of things you did not know about, but you should be aware of.
Racial Realities and Post-Racial Dreams
The Age of Obama and Beyond
Julius Bailey
2016 Gold Medal
224 Pages
Check current price
Non-Fiction - Gov/Politics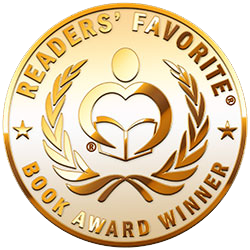 Reviewed by Joel R. Dennstedt for Readers' Favorite

Racial Realities and Post-Racial Dreams - The Age of Obama and Beyond by Julius Bailey is a gorgeously written, exceedingly intelligent, impeccably nuanced polemic against the current state of race relations in America. Dr. Bailey includes a bibliographical reference list by chapter that securely establishes his hard-won collection of incontrovertible facts and figures from which he makes his passionate but objective claims, and tentatively prescribes a better future for us all. In a deft move toward placing this highly sensitive discussion in its proper context, Dr. Bailey begins his indelible work by re-emphasizing the mandate of our Declaration of Independence and then offering the irrefutable present day conclusion: "Our current society has chosen liberty, not equality, as the paramount goal to be achieved by our political and social systems." The ramifications of this rather subtle observation are revealed and documented at great length and in great depth and with an academic mastery that is neither dry nor boringly belabored, covering in turn the historical roots of the present, the multi-faceted aspects of racial reality – including the modern immigration controversy and the distinctly adversarial approach to poverty in our nation, as well as the hyperbolic, manipulated rise of income inequality – with an ironic nod to the shouted aphorisms of American exceptionalism touted by us in the larger world.

In Racial Realities and Post-Racial Dreams, Julius Bailey never steps away from the humanity of his subject. As he so eloquently states, "There is a single note at the heart of this cry: as a putatively moral nation, we are not what we would have ourselves be." As he is obligated to mention in relation to the heroic and blood-letting Civil Rights Movement with its heartfelt initial gains, "We have lost the path (and especially the togetherness that characterized our first steps on it), and we have become more and more lost, unsure of the future." One cannot read this deeply moving, brilliant assessment of racial realities today and not come away profoundly touched, significantly enlightened, and oh-so-very tentatively hopeful that the path might be found again, and that we, as a nation, might find our post-racial dreams coming true at last. One of the finest non-fiction books I have ever read. It was a pleasure and a privilege to review.
America at the Precipice
Restoring the Plummeting Middle Class Standard of Living
Gary R Patterson
2015 Finalist
368 Pages
Check current price
Non-Fiction - Gov/Politics
Reviewed by Mamta Madhavan for Readers' Favorite

America at the Precipice: Restoring the Plummeting Middle Class Standard of Living by Gary R. Patterson casts light on the disturbing fact that America's middle class, which was known to be the most affluent in the world, has lost that honor. The author attacks the core issues that caused the pitfalls, but at the same time gives solutions that might be helpful to putting things back on the right track to a certain extent - helping the middle class to get out of the mess they are in. The author also tries to look at various aspects of American life by going down to the root causes, the angles that many experts tend to ignore and the political spin that makes matters worse.

The book has some great thoughts and ideas that the author has shared with readers. The hard hitting facts have been put down starkly with no frills attached, making the viewpoints crisp and clear to readers. The author's observations are honest and his views are bold, making an impact on readers. He has done a lot of research to share those facts and figures, which are useful and make readers aware of the grim reality that is staring at them. Chapters 3 and 5 that speak about Obama's Health Care give in-depth detail about the brunt faced by middle class Americans. Some of the suggestions made by the author are good and useful and he extensively covers the topic.
The Beltway Beast
Stealing from Future Generations and Destroying the Middle Class
Munir Moon
2015 Finalist
214 Pages
Check current price
Non-Fiction - Gov/Politics
Reviewed by Stefan Vucak for Readers' Favorite

The Beltway Beast opens with a depressing summary of the American political system that is subject to corporate lobbyists and focus by Congressmen to get reelected rather than serve the interests of the people and the country. It is an interesting approach as it reinforces the perception that all politicians are basically untrustworthy. Once elected, Congressmen toe their party line and enjoy the perks of the office, life in Congress funded by vested interest groups who control government policy. Attempts were made to set up independent parties, but all failed due to lack of broad Congressional support. To fix the numerous economic and foreign policy issues outlined in the book, Munir Moon advocates creation of a new political party, whose charter is: 'The People's Party of America's (PPA) vision for America is to be a nation of entrepreneurs and innovators who are free from bureaucracy and centralized power. It is a party that is fiscally and socially responsible. It espouses personal responsibility and decentralized government as its core theme.'

I found The Beltway Beast and Munir Moon's wealth of statistical information to back up his dissertation a fascinating read that in many respects will confirm the people's view of the inefficiencies and ineffectiveness inherent in the current U.S. political and domestic systems. Although notionally reasonable, the proposed 'solutions' to address a plethora of domestic and foreign policy problems outlined in each chapter tend to get dogmatic as the solutions are based on a premise that Congress is filled with reasonable representatives and the population in general actually cares what is going on and wants to participate in the political decision-making process. Sadly, the reality is altogether different as Munir Moon himself acknowledges. The People's Party of America's manifesto is to establish itself and win electoral support to implement its remedial policies; a laudable objective. However, to succeed, the PPA would need to obtain absolute control of Congress and state legislature mechanisms. The party's program is an idealist's view that ignores reality and has no prospect of being realized - unless the party manages to obtain total political power. The obvious danger with such a vision, should it be even partially realized, could easily lead to dictatorial rule.

Some readers of The Beltway Beast will not find this book palatable and its proposed solutions Utopian, but they will find it thoughtful and worthy of consideration when choosing their state or federal candidates. To solve the national problems outlined in the book, American people will need to become involved in the political process and make their voices heard. The alternative is to maintain an intransigent Congress where national interests are ignored in the pursuit of partisan obstinacy. However, overcoming vested corporate interests promulgated by the lobby army who control politicians on both sides of the aisle will be a daunting challenge that many feel should nevertheless be pursued.
A Voter's Journey
Bill Lewers
2015 Honorable Mention
400 Pages
Check current price
Non-Fiction - Gov/Politics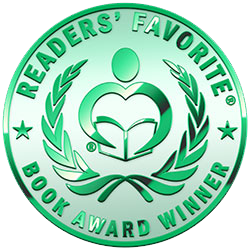 Reviewed by Anne-Marie Reynolds for Readers' Favorite

A Voter's Journey by Bill Lewers is politics through the eyes of someone like you and me. It's the personal journey of Mr. Lewers through the world of voting and how the voters themselves are a large part of the system, helping to shape the future as much as the politicians. Bill Lewers leads you through voting in the '50s where the Republicans were seen as the good guys. On to the '60s when politics was a little heated to say the least. Letters from politicians in the '70s reveal an eye-opening look inside the life of a politician and some of the players we have always seen as perhaps not as important take center stage for a while. Read about elections, about how the politicians deal in the run-up to one and about how the voter is brought into play. Learn about ballots, single and multiple, and the part they play. Most of all, learn about democracy, about your role as a voter and how your decision affects the future.

A Voter's Journey by Bill Lewers was quite an intriguing read. I tend to steer clear of politics where I can, mainly because I don't understand most of it, but this is kind of an eye-opener. It's a personal journey that Mr. Lewers is kind enough to take us all on and it's one that every voter who doesn't know why they vote or what it's all about should read. I like to read real stories, books that are built on personal experience. I find myself doing a lot of head shaking, nodding and perhaps a little laughter here and there and that's how A Voter's Journey got me. We may live and vote in different countries, but his book just brings it home that politics is politics and elections are elections - no matter where you are in the world. Very good book and very well written as well.
Contact Author -