Cold War III
How the U.S. Navy Can Defeat Putin and Halt Climate Change
W. Craig Reed
2016 Silver Medal
230 Pages
Check current price
Non-Fiction - Gov/Politics
Reviewed by Rabia Tanveer for Readers' Favorite

Cold War III: How the U.S. Navy Can Defeat Putin and Halt Climate Change by W. Craig Reed is a non-fiction book that talks about Reed's prediction of what will factor in the ever looming Cold War III. The book discusses the economic condition of the country and how it is affecting the world. USA and Western European Allies are being warned by the author about Vladimir Putin's plans to take over the world's resources. He also gives advice to the USA and Western European Allies to make policies to protect the Arctic Ocean and how it can controlled.

The best thing about this book was that Reed used some very simple and entertaining examples to make his point. His Harry Potter reference was great and actually made his point clear. Apart from that, his book is a wealth of information. For example, I'm very sure not many of us are aware of the resources and wealth in the Arctic Ocean. Reed also made sure that his readers get his point.

He shares his views and past experiences and makes valid arguments through these past experiences. His belief that the U.S Navy can stop Cold War III is made plausible by his strong arguments and makes you think about it. His writing style is very good, conversational, and engages you with his words. It is definitely a book that informs you of things you did not know about, but you should be aware of.
Racial Realities and Post-Racial Dreams
The Age of Obama and Beyond
Julius Bailey
2016 Gold Medal
224 Pages
Check current price
Non-Fiction - Gov/Politics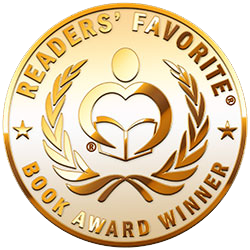 Reviewed by Joel R. Dennstedt for Readers' Favorite

Racial Realities and Post-Racial Dreams - The Age of Obama and Beyond by Julius Bailey is a gorgeously written, exceedingly intelligent, impeccably nuanced polemic against the current state of race relations in America. Dr. Bailey includes a bibliographical reference list by chapter that securely establishes his hard-won collection of incontrovertible facts and figures from which he makes his passionate but objective claims, and tentatively prescribes a better future for us all. In a deft move toward placing this highly sensitive discussion in its proper context, Dr. Bailey begins his indelible work by re-emphasizing the mandate of our Declaration of Independence and then offering the irrefutable present day conclusion: "Our current society has chosen liberty, not equality, as the paramount goal to be achieved by our political and social systems." The ramifications of this rather subtle observation are revealed and documented at great length and in great depth and with an academic mastery that is neither dry nor boringly belabored, covering in turn the historical roots of the present, the multi-faceted aspects of racial reality – including the modern immigration controversy and the distinctly adversarial approach to poverty in our nation, as well as the hyperbolic, manipulated rise of income inequality – with an ironic nod to the shouted aphorisms of American exceptionalism touted by us in the larger world.

In Racial Realities and Post-Racial Dreams, Julius Bailey never steps away from the humanity of his subject. As he so eloquently states, "There is a single note at the heart of this cry: as a putatively moral nation, we are not what we would have ourselves be." As he is obligated to mention in relation to the heroic and blood-letting Civil Rights Movement with its heartfelt initial gains, "We have lost the path (and especially the togetherness that characterized our first steps on it), and we have become more and more lost, unsure of the future." One cannot read this deeply moving, brilliant assessment of racial realities today and not come away profoundly touched, significantly enlightened, and oh-so-very tentatively hopeful that the path might be found again, and that we, as a nation, might find our post-racial dreams coming true at last. One of the finest non-fiction books I have ever read. It was a pleasure and a privilege to review.
America at the Precipice
Restoring the Plummeting Middle Class Standard of Living
Gary R Patterson
2015 Finalist
368 Pages
Check current price
Non-Fiction - Gov/Politics
Reviewed by Mamta Madhavan for Readers' Favorite

America at the Precipice: Restoring the Plummeting Middle Class Standard of Living by Gary R. Patterson casts light on the disturbing fact that America's middle class, which was known to be the most affluent in the world, has lost that honor. The author attacks the core issues that caused the pitfalls, but at the same time gives solutions that might be helpful to putting things back on the right track to a certain extent - helping the middle class to get out of the mess they are in. The author also tries to look at various aspects of American life by going down to the root causes, the angles that many experts tend to ignore and the political spin that makes matters worse.

The book has some great thoughts and ideas that the author has shared with readers. The hard hitting facts have been put down starkly with no frills attached, making the viewpoints crisp and clear to readers. The author's observations are honest and his views are bold, making an impact on readers. He has done a lot of research to share those facts and figures, which are useful and make readers aware of the grim reality that is staring at them. Chapters 3 and 5 that speak about Obama's Health Care give in-depth detail about the brunt faced by middle class Americans. Some of the suggestions made by the author are good and useful and he extensively covers the topic.
The Beltway Beast
Stealing from Future Generations and Destroying the Middle Class
Munir Moon
2015 Finalist
214 Pages
Check current price
Non-Fiction - Gov/Politics
Reviewed by Stefan Vucak for Readers' Favorite

The Beltway Beast opens with a depressing summary of the American political system that is subject to corporate lobbyists and focus by Congressmen to get reelected rather than serve the interests of the people and the country. It is an interesting approach as it reinforces the perception that all politicians are basically untrustworthy. Once elected, Congressmen toe their party line and enjoy the perks of the office, life in Congress funded by vested interest groups who control government policy. Attempts were made to set up independent parties, but all failed due to lack of broad Congressional support. To fix the numerous economic and foreign policy issues outlined in the book, Munir Moon advocates creation of a new political party, whose charter is: 'The People's Party of America's (PPA) vision for America is to be a nation of entrepreneurs and innovators who are free from bureaucracy and centralized power. It is a party that is fiscally and socially responsible. It espouses personal responsibility and decentralized government as its core theme.'

I found The Beltway Beast and Munir Moon's wealth of statistical information to back up his dissertation a fascinating read that in many respects will confirm the people's view of the inefficiencies and ineffectiveness inherent in the current U.S. political and domestic systems. Although notionally reasonable, the proposed 'solutions' to address a plethora of domestic and foreign policy problems outlined in each chapter tend to get dogmatic as the solutions are based on a premise that Congress is filled with reasonable representatives and the population in general actually cares what is going on and wants to participate in the political decision-making process. Sadly, the reality is altogether different as Munir Moon himself acknowledges. The People's Party of America's manifesto is to establish itself and win electoral support to implement its remedial policies; a laudable objective. However, to succeed, the PPA would need to obtain absolute control of Congress and state legislature mechanisms. The party's program is an idealist's view that ignores reality and has no prospect of being realized - unless the party manages to obtain total political power. The obvious danger with such a vision, should it be even partially realized, could easily lead to dictatorial rule.

Some readers of The Beltway Beast will not find this book palatable and its proposed solutions Utopian, but they will find it thoughtful and worthy of consideration when choosing their state or federal candidates. To solve the national problems outlined in the book, American people will need to become involved in the political process and make their voices heard. The alternative is to maintain an intransigent Congress where national interests are ignored in the pursuit of partisan obstinacy. However, overcoming vested corporate interests promulgated by the lobby army who control politicians on both sides of the aisle will be a daunting challenge that many feel should nevertheless be pursued.
A Voter's Journey
Bill Lewers
2015 Honorable Mention
400 Pages
Check current price
Non-Fiction - Gov/Politics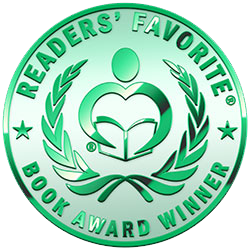 Reviewed by Anne-Marie Reynolds for Readers' Favorite

A Voter's Journey by Bill Lewers is politics through the eyes of someone like you and me. It's the personal journey of Mr. Lewers through the world of voting and how the voters themselves are a large part of the system, helping to shape the future as much as the politicians. Bill Lewers leads you through voting in the '50s where the Republicans were seen as the good guys. On to the '60s when politics was a little heated to say the least. Letters from politicians in the '70s reveal an eye-opening look inside the life of a politician and some of the players we have always seen as perhaps not as important take center stage for a while. Read about elections, about how the politicians deal in the run-up to one and about how the voter is brought into play. Learn about ballots, single and multiple, and the part they play. Most of all, learn about democracy, about your role as a voter and how your decision affects the future.

A Voter's Journey by Bill Lewers was quite an intriguing read. I tend to steer clear of politics where I can, mainly because I don't understand most of it, but this is kind of an eye-opener. It's a personal journey that Mr. Lewers is kind enough to take us all on and it's one that every voter who doesn't know why they vote or what it's all about should read. I like to read real stories, books that are built on personal experience. I find myself doing a lot of head shaking, nodding and perhaps a little laughter here and there and that's how A Voter's Journey got me. We may live and vote in different countries, but his book just brings it home that politics is politics and elections are elections - no matter where you are in the world. Very good book and very well written as well.
America, We Need A Raise
Mark Mullen
2015 Bronze Medal
164 Pages
Check current price
Non-Fiction - Gov/Politics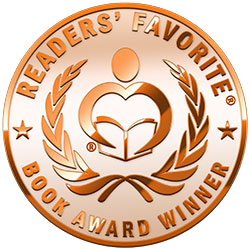 Reviewed by Rich Follett for Readers' Favorite

America, We Need a Raise by Mark Mullen is a carefully considered, cogently written, impeccably well researched and painstakingly documented explanation of how and why the Middle Class is disappearing in America and what those making decisions at the higher levels of government might do to restore health and balance to our economy. One of the most appealing aspects of America, We Need a Raise is the pitch-perfect balance that Mark Mullen has struck in presenting the problem and outlining potential solutions. The narrative is simple enough for an "Average Joe" or "Average Jane" to understand without running for a dictionary or an Economics textbook every five minutes but also detailed enough and well-enough supported by charts and graphs for Economics-savvy readers to enjoy. As a result, America, We Need a Raise is always engaging and never frustrating to read.

After laying out the various decisions, policies and processes which have led the American Dream to the brink of extinction for all but the very rich, Mullen saves a surprise for the end and proposes ten commonsense, practical and seemingly do-able 'fixes' that (from all indications) might actually work! It is a pleasant surprise indeed to find such pragmatic, step-by-step wisdom offered with real humility and expressed in terms anyone can understand. America, We Need a Raise by Mark Mullen is a rare gem - a 'save the world' book that could actually WORK. If nothing else, anyone who reads this superbly organized tome will come away with a better understanding of how finances work and will undoubtedly have tips and tools readily at hand for finding one of the last available toeholds in our rapidly disappearing comfortable middle class lifestyle.
In God We Trust
The Left's War Against America
Gerald Rahelich
2015 Silver Medal
342 Pages
Check current price
Non-Fiction - Gov/Politics
Reviewed by Bil Howard for Readers' Favorite

The battle lines have been firmly established by the left. They were established well before the right ever woke up and realized what was going on. Gerald Rahelich is fighting back with his book, In God We Trust, laying out a solid, historically accurate foundation of how the American nation came into existence and the values upon which that foundation was laid. The left has attacked those historical truths with ruthless abandon from every corner of civilized society, one of the worst being the educational system which has continuously battered away at historical facts. Trailing along behind those attacks are socialist and communist political ideologies that have penetrated every portion of American society, "political correctness" and mainstream media support and advancement of those ideas. Christianity, the family and the values upon which the U.S. Constitution is based are consistently under assault. It will take every patriotic individual in America to turn back the tide and repair the damages done.

In God We Trust is a brilliantly written response to the assaults on the foundational values of the United States of America. Gerald Rahelich is concise, yet thorough as he analyzes the method of attack that the left is making on American values. He is equally as accurate as he points out the origins and errors that the left uses in their attacks. Full of solid facts, sound historical information and truth, In God We Trust is an effective salvo in the battle for the hearts and minds of our nation and the future of our great society. Every American patriot should own a copy and be sharing it with everyone they know.
American Heart of Darkness: Volume I
The Transformation of the American Republic into a Pathocracy
Robert Kirkconnell
2014 Bronze Medal
454 Pages
Check current price
Non-Fiction - Gov/Politics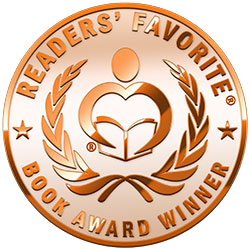 Reviewed by Natasha Jackson for Readers' Favorite

Growing up in America means there are a few things we all undoubtedly know, the first of which is that America is the greatest country on earth. Then, we are the richest with the greatest military might the world has ever seen. The things we thought we knew, Robert Kirkconnell takes apart with facts and figures akin to a surgeon's scalpel. American Heart of Darkness takes a look at the cold, hard history of the United States in order to determine how she and her inhabitants ended up on the path to destruction. They say those who don't know history are doomed to repeat it, and Kirkconnell unearths the dirty secrets and the true tales of the most famous and infamous events in our history.

What makes American Heart of Darkness so much more than the ravings of a disillusioned patriot is the precisely documented and astutely presented evidence from the CIA's dubious role in introducing drugs to American soil to the JFK assassination to racism and the impact the Civil War had on society even at this current date. Starting with his own personal experiences with America's dark heart in Vietnam, Robert Kirkconnell tackles some of the most important events in American history and presents them through the lens of the truth. By the time you have finished this book, neither blinkers nor rose-colored glasses will continue to be an option. You will see that the events that lead to the current economic and social problems we face are not simply a product of poor governing or bad luck, but rather a carefully orchestrated plan to enrich a small few at the expense of the country and her citizens.
Run
Your Personal Guide to Winning Public Office
Marian Walsh
2014 Silver Medal
216 Pages
Check current price
Non-Fiction - Gov/Politics
Reviewed by Suzanne Cowles for Readers' Favorite

Run: Your Personal Guide to Winning Public Office by Senator Marian Walsh is an informative guide that lays out the necessary tools for candidacy, perfect for first-timers or re-elections, candidate supporters and informed voters. Each detailed chapter explains the political process in layman's terms, while motivating positive change from challenging work. As a seasoned public servant who never lost an election, Walsh describes her own professional experiences as an attorney, public affairs consultant, ethics lecturer and the first female elected to her seat. At the heart of her insightful message is a belief in self, knowing what issues matter and how to cultivate the qualities needed to live citizenship. This how-to book categorizes the reasons to become a candidate and how to bring people of different points of view together. It studies the fast-moving campaign facets, voter lists, polls, fundraisers, phone banks, standouts, speeches, marketing literature and public appearances with breadth and believability.

Senator Marian Walsh in Run: Your Personal Guide to Winning Public Office leaves no stone unturned in the navigation of a race to public office that zigzags. Walsh stresses the importance of connecting with the people, learning from the past and using mentors as an example of leadership. I found her heart-warming perspective to be non-egotistical and other-oriented, which is why Senator Walsh has been an effective leader. This easy-to-read manual is nothing short of spectacular in its heroic honesty about how to win a political race. Anyone thinking about running for office, even on a local level, should pick up a copy today!
Jump-Starting Real Job Creation in America
At No Increase to the National Debt While Achieving a Balanced Annual Federal Budget Within Five Years
Gary R. Patterson
2013 Silver Medal
310 Pages
Check current price
Non-Fiction - Gov/Politics
Reviewed by Thomas Falco for Readers' Favorite

In "Jump-Starting Real Job Creation in America", Gary R. Patterson sets out to outline what he believes to be key economic changes that are necessary to 'jump start' job creation in America without increasing the budget deficit or accumulating more government debt. It includes key political perspectives and incorporates current or previous financial policy and facts to bring together a well-thought-out argument. I state argument because economics is a social science and so 'arguments' are presented instead of absolute doctrine. As an argument, it is coherently structured and presents valid points, incorporating figures to reinforce points or create new points. There are chapters which are divided into sections further divided under subheadings, making it easier for readers to read at their own pace. Each section concentrates on one concept and if it includes maths, it starts with a simple beginning, working its way up to make it easier for readers who aren't necessarily good at math.

The amount of research that has been put into finding these figures is phenomenal and shouldn't be underestimated. To present an argument that involves political suggestions that seem legitimately justified and hold potential opportunity for success in dealing with the problem it sets out to solve, is quite a hard task to do but Patterson successfully achieved this. I would certainly recommend this to anyone interested in modern political and economic ideology or Western Business Studies as well as to all people interested in economics or finance because this is directly related to these subjects.
Contact Author -