What Every Good Lawyer Wants You to Know
An Insider's Guide on How to Reduce Stress, Reduce Costs and Get the Most From Your Lawyer
Francine R. Tone
2017 Honorable Mention
110 Pages
Check current price
Non-Fiction - Gov/Politics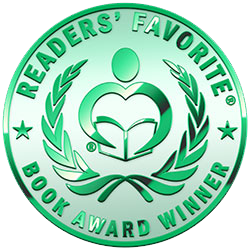 Lawsuits are stressful and costly. By having a good lawyer on your side, and with the guidance in this book, you can help reduce your stress and costs and be a more effective participant in your case.
Most good lawyers firmly believe in preparing their clients at the beginning of any representation for the difficulties inherent in legal processes. Nonetheless, it so very often happens that events occur during a case which cause difficulties. Perhaps they arise from the inherent limits of the system itself; perhaps they arise from the methods and strategies the lawyer employs in pursuing the client's interests; perhaps they arise from the client's own attitudes toward their own case or the opposing party.
If the client is not at least "primed" to know that difficulties and frustrations frequently occur, or that there are time, cost and strategic considerations to every step in the process, the client may immediately feel that his or her lawyer is not diligently pursuing the case or is not "tough enough." If the client is already feeling that way before hearing the lawyer's explanation of the particular situation, such explanations may sound more like "excuses," needlessly undermining the lawyer-client relationship.
A lawyer cannot cover with every client every potential aspect of a client's matter at the beginning of the case. This book serves as a primer and should be required reading before a lay person seeks the assistance of an attorney to address legal issues. By being better prepared for the experience of going through the legal process, you, the client will be in a position to better "hear" what your lawyer explains to you along the way; you will be in a position to stress less over the inevitable frustrations; and, you will be in a position to assist your lawyer more in pursuing and protecting your cause, and thus save costs.


Rich Nation, Poor Nation
Why Some Nations Prosper While Others Fail
Robert Genetski
2017 Silver Medal
152 Pages
Check current price
Non-Fiction - Gov/Politics
Rich Nation, Poor Nation is intended for anyone who cares about people and their country. Economic policies are powerful. They can impoverish people or help them to create enormous wealth.
This book sifts through the evidence from forty countries—large and small, rich and poor. The analysis shows people throughout the world are remarkably similar in how they respond to alternative economic policies. Regardless of culture or location, people respond to policies promoting economic freedom in the most creative and productive ways imaginable. Freedom allows individuals to unleash their creative potential and maximize their God-given talents. It is by unleashing this creative potential that we discover the true force for enhancing the wealth of individuals and, in turn, the wealth of nations.

How to Change a Law
The intelligent consumer's 7-step guide. Improve your community, influence your country, impact the world.
John Thibault
2017 Gold Medal
164 Pages
Check current price
Non-Fiction - Gov/Politics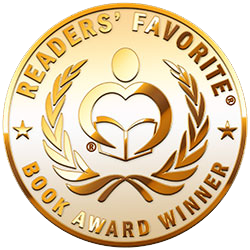 How to Change a Law: Former eBay executive and Founder of iLobby shows us how we can solve political differences by influencing our leaders and building a community.
• Gold Medal Winner, Readers' Favorite Awards, Non-fiction Government and Politics (2017) • Finalist, 11th Annual National Indie Excellence Book Awards (2017) • Finalist, 14th Annual American Book Festival, Non-fiction Law (2017) A DIY manual for voters, small business owners, and policy advocates who want to take political action, influence leaders and change laws. If you ever thought a law was unfair, or wanted to change a law, this book provides an understanding of how to change policy. You will be able to improve your community, influence your leaders, and impact the world.
You'll learn how to change policy through a process that is simple, accessible and affordable. We're talking about helping our elected leaders find solutions to problems that affect all of us, issues like taxes, health care, student debt, gun violence, immigration, cyber security, privacy, energy independence etc. Collectively, we can take control of our shared political destiny.
The world is changing, and we need a way for average citizens to come together around issues, build coalitions, fund their initiatives, and intelligently pursue their agenda. We need a platform that is affordable, independent, unbiased, nonpartisan, and issue-agnostic so everyone can participate in it. That's where the Political Persuasion Platform™ and the iLobby solution comes in, by empowering individuals to change laws through crowd funded lobbying.
iLobby is a radical new approach that gives people an opportunity to get involved and take action.
Voters will be able to join the debate to propose a new law or change an existing one.

Small business owners will gain more control over the issues that impact them, ultimately saving time and money.

Lobbyists will be able to accelerate the pace of changing laws.

Politicians will gain valuable feedback from their constituents.
We are at a turning point in our politics; everyone needs to get involved, and this book is your roadmap. Using the groundbreaking iLobby platform and the 7-step guide, you will learn how to craft your message, build a coalition and move your issue forward. You'll learn to vote on issues, not just for candidates.
Thibault has made this journey simple, but that doesn't mean it will be easy. If you are willing to go on the journey, How To Change A Law is your roadmap to becoming a "Citizen Legislator," someone who will speak up and advocate for rational solutions and help make the world a better place for all of us. To help you get started immediately, Thibault starts each chapter with a specific action step to take right now.
How To Change A Law offers insight, actionable tools, and strategies that will lead you to becoming an engaged citizen who realizes that your participation in public policy matters. You'll learn:
The 7-step process for successfully making a significant change and taking action in just 60 minutes.

Common mistakes to avoid

Successfully getting past internal and external roadblocks.

Real life policy success stories where someone saw a problem and implemented a solution to make a change

Demystify politics

How to vote on issues, not for candidates.
Cold War III
How the U.S. Navy Can Defeat Putin and Halt Climate Change
W. Craig Reed
2016 Silver Medal
230 Pages
Check current price
Non-Fiction - Gov/Politics
"W. Craig Reed's explosive book COLD WAR III is, in a word, chilling. Reed's insights on the coming global conflict over Arctic resources is as timely as it is important. Everyone in Washington, D.C. and the Pentagon needs to read this book. And you should, too―before it's too late."
―James Rollins, New York Times bestselling author of The Sixth Extinction
Don't let the title fool you. This book is not an about the argument for or against climate change. While our personal opinions are important, the opinions and actions of world leaders are far more important, and could have dramatic consequences for us all. More than five decades ago, the world was brought to the brink of destruction when Russian president Nikita Khrushchev sent four submarines toward Cuba. Officers aboard all four subs came within a breath of firing nuclear torpedoes and starting World War III. W. Craig Reed was the first author to bring the entire chilling story to light in his book Red November, wherein he revealed how John F. Kennedy trumped Khrushchev by leveraging a new technology invented by the U.S. Navy and deployed worldwide by Reed's father. In Cold War III, Reed exposes Russian President Vladimir Putin's ultimate plan to dominate world resources, especially in the Arctic, and why the invasion of the Ukraine is only the beginning. Reed also reveals details about another scientific breakthrough created by the U.S. Navy that could pull the rug on Russia, China, and Iran, and make moot the argument for or against climate change. But unless world leaders act now, Putin's plan could plunge the free world into a nightmare scenario of poverty and despair not seen since the Great Depression. Proceeds from this book benefit veterans and their families.
(W. Craig Reed)
Racial Realities and Post-Racial Dreams
The Age of Obama and Beyond
Julius Bailey
2016 Gold Medal
224 Pages
Check current price
Non-Fiction - Gov/Politics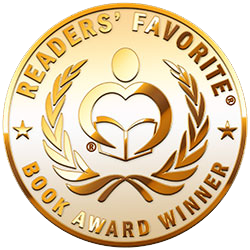 Silver medalist for the IPPY award for Current Events in 2016!
Racial Realities and Post-Racial Dreams is a moral call, a harkening and quickening of the spirit, a demand for recognition for those whose voices are whispered. Julius Bailey straddles the fence of social-science research and philosophy, using empirical data and current affairs to direct his empathy-laced discourse. He turns his eye to President Obama and his critics, racism, income inequality, poverty, and xenophobia, guided by a prophetic thread that calls like-minded visionaries and progressives to action. The book is an honest look at the current state of our professed city on a hill and the destruction left on the darker sides of town.
Witness to Greatness
The Consequential Presidency of Barack Obama in Perspective
Obi Nwasokwa
2016 Bronze Medal
528 Pages
Check current price
Non-Fiction - Gov/Politics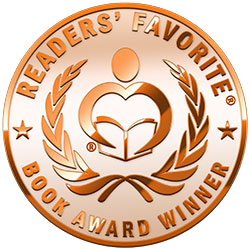 It is the very stuff of legend. A man from the very bottom of the American caste emerges, seemingly out of nowhere, captures the nation's imagination and - improbably -- within four odd years, defies gravity and rises to the dizzying height of the American presidency thereby becoming the first non-white in history elected to lead an overwhelmingly white nation. A Cinderella like fairy tale? No. That's the story of President Barack Obama.Seismic and epic, it is a biblical tale of the trials, travails, tribulations and dazzling triumphs of the rejected stone that became cornerstone - of Moses as pharaoh. Reviled and vilified like his legendary idol, Abraham Lincoln, whose election sparked the American civil war, Obama's election likewise triggered "a cold uncivil civil war" waged against him by his political foes. That notwithstanding, his achievements are impressive and even historic. Regarded as"a Gettysburg-like pivotal moment" in American history, Obama's metaphorical conquest of the American presidency is a monumental achievement, a crossing of the Rubicon and a historic 1066-type turning point matched in its sheer historic weight and majesty only by the achievements of Washington and Lincoln.It reboots American democracy giving it new vigor and vitality and heralds a new "Yes We can!" era of American and world history with new and expansive possibilities already evident in the unusual and iconoclastic demographic profiles of many of his wannabe successors. It gives credence to the creed "All men are created equal" and confers legitimacy on American democracy. It redounds to the credit of the nation, and burnishes her image as the pacesetter in the quest for interracial and inter-ethnic harmony. Citing these and Obama's many other achievements such as saving a moribund economy and reforming healthcare, the author predicts that in future Obama will be revered as one of America's greatest presidents.
Red November
Inside the Secret U.S.-Soviet Submarine War
W. Craig Reed
2016 Honorable Mention
416 Pages
Check current price
Non-Fiction - Gov/Politics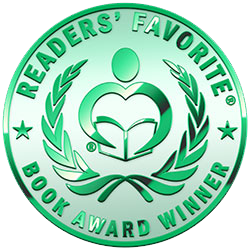 "Red November delivers the real life feel and fears of submariners who risked their lives to keep the peace."
 —Steve Berry, author of The Paris Vendetta

W. Craig Reed, a former navy diver and fast-attack submariner, provides a riveting portrayal of the secret underwater struggle between the US and the USSR in Red November. A spellbinding  true-life adventure in the bestselling tradition of Blind Man's Bluff, it reveals previously undisclosed details about the most dangerous, daring, and decorated missions of the Cold War, earning raves from New York Times bestselling authors David Morrell, who calls it, "palpably gripping," and James Rollins, who says, "If Tom Clancy had turned The Hunt for Red October into a nonfiction thriller, Red November might be the result."
The Middle Class Comeback
Women, Millennials and Technology Leading the Way
Munir Moon
2016 Finalist
190 Pages
Check current price
Non-Fiction - Gov/Politics
In a time when the one percenters seem to have it all, author Munir Moon builds a case for the average Joe in his eye-opening new book, The Middle Class Comeback. So take heart and take control of your fears with Moon's informative--and ultimately inspiring--look at the middle class.
Moon, a former financial-industry executive and current business owner, uses his years of expertise to paint a portrait of the middle class that is not nearly as grim as the media would have you believe.
While it is true that the middle class has been consistently squeezed while facing higher costs in health care, housing, education, and taxes, there are many positive developments that spell hope for those making a moderate income.
With clarity and insight, Moon details the ways in which the middle class is setting itself up for a comeback. This includes the increasingly strong presence of women in society; the rise of technology that will both create high-paying jobs and inspire different ways of approaching basic societal pillars; and the imminent takeover of the millennials, a generation that is poised to tackle our nation's problems in a whole new way.
The Middle Class Comeback counters the negativity of the dominant narrative surrounding the past, present, and most importantly the future of the American middle class. Despite the doom and gloom making headlines, there are major forces working together: the rising power of women and millennials combined with rapid technological advances will prove that the middle class is ripe for a comeback.
The Beltway Beast
Stealing from Future Generations and Destroying the Middle Class
Munir Moon
2015 Finalist
214 Pages
Check current price
Non-Fiction - Gov/Politics
The Beltway Beast: Stealing from Future Generations and Destroying the Middle Class, transcends the anger and frustration of American people with their leaders failing to solve the country's problems. It documents our current reality and offers transformational ideas, such as shrinking the Presidential Primary process by utilizing technology, reducing healthcare cost through Smart Patient Credits, and using a Value Based Tax system that transfers power from Washington back to the states. The Beltway Beast is an outsider's perspective of Washington D.C. and the paralyzing politics that have brought progress to a halt. This book offer new ideas to the problems that are suffocating America. Too often we accept the status quo instead of questioning why things are the way they are. For example, why is the working income taxed at a higher rate than the non-working income? Why do the majority of Americans who are independent have to choose only between Democrats and Republicans for the President of the United States? Why can't we reduce the cost of medical care so that it is affordable instead of relying on health insurance companies as the only solution? The Beltway consists of Washington, D.C. and surrounding counties, and the Beast includes the Military-Industrial Complex, multinational corporations, foreign agents, lobbyists and Congress. The Beltway Beast is directed toward a system controlled by the Democrats and the Republicans representing the ghosts of the past with the Senate being made up of 80% men, 67% millionaires and an average age of 62 years. They govern in unison by piling up debt on our children, taxing the working income more than the non-working income, violating our privacy, and giving the illusion of security while keeping us on a perpetual war footing. The Beltway Beast makes the case for a new mainstream political party that is fiscally responsible and socially compassionate. Only with new people and a new way of thinking a transformation is possible. Out of every crisis, there is an opportunity and The Beltway Beast offers that glimmer of hope.
America at the Precipice
Restoring the Plummeting Middle Class Standard of Living
Gary R Patterson
2015 Finalist
368 Pages
Check current price
Non-Fiction - Gov/Politics
Neither political party has been able to stem the plummeting fall in the Middle Class Standard of Living that has occurred since the Economic Meltdown of 2008. Moreover, in recent years, the average 1%-2% annual Cost of Living Index (CPI) calculated by the Bureau of Labor Statistics only belies, masks and understates the frightful upsurge in the dominant CPI Index cost components of Health Care, College Tuition, Energy, as well as Federal income tax hikes, which have economically devastated Middle Class Americans over the last five years. Innovative, yet pragmatic and equitable solutions must be formulated to not just stem the rise of these four major CPI cost factors, but go beyond and strive to achieve justifiable, permanent "rollbacks" and cost decreases as well. Together these four specific CPI cost factors have incrementally contributed to an actual, staggering 19% plunge in the American Middle Class Standard of Living just since 2009. And, even though Barack Obama, as President, has presided over this precipitous Middle Class economic decline, alternatively, the Republican Party has, for years, been successfully portrayed by Democrats as being "tone deaf" and indifferent to the plight of Middle Class America. Rightly or wrongly, perceived as primarily safeguarding the financial interests of the Wealthy, the GOP is further regarded by many as failing 1) to elevate and give priority emphasis to the dire economic straits that the Middle Class in America is currently facing and 2) to pro-actively devise specific common sense and apolitical solutions (as presented herein) that are, indeed, justifiably equitable and meant to rectify and justly remediate the disproportionate economic burden that Middle Class Americans have been relegated to endure. Unless and until the Republican Party is perceived as pro-actively adopting a Middle Class priority emphasis, it will continue to struggle to alter its elitest perception in the minds of a wide swath of Middle Class an
Contact Author -