Imperfect Weddings Are Best
Dr. Sherry L. Meinberg
2012 Silver Medal
458 Pages
Check current price
Non-Fiction - General
Reviewed by Anne Boling for Readers' Favorite

What little girl doesn't dream of her wedding? In her mind's eye she can picture the "perfect wedding." Most females have an image of a perfect dress, ceremony, reception, cake and wedding. If you watch some of the TV shows concerning weddings you would think the bride was a princess and the wedding her coronation. One show is called Bridzilla. I have often wondered why the groom went through with the ceremony after witnessing such behavior. Too many have forgotten the reason for the wedding: to celebrate the Holy union of a man and woman. The 'perfect wedding' does not exist. Author Dr. Sherry L. Beinberg suggests keeping good humor. Remember that the little minor things that go wrong are the things you will remember and look back on with laughter and you just can't control everything. In highlighted boxes Meinberg shares humorous events that happened at weddings.

At this point wedding expert Meinberg begins to assist the bride by discussing the importance of preplanning. In today's society many brides and grooms pay for the wedding themselves. Regardless of who is paying, there should be a budget. I have heard of couples living together because they are saving for their wedding. That disturbs me. It is as if they have forgotten why they are getting married. There is much to consider when planning a wedding: of course there is the dress, the venue, who will officiate, and will the father walk the bride down the aisle, and so on. After all the planning comes the wedding rehearsal and dinner.

Meinberg covers a wide variety of topics including the drive through wedding. There are many traditions for the reception such as the money dance and the father-daughter and mother-son dance. At my wedding I did not toss the flowers though it went against traditions. Another non-traditional decision at my wedding was to serve cake, punch, mints and nuts. Our wedding was simple: my mother in law made my dress while my mother did the decorating of the church and reception. There just wasn't a lot of money.

I love this book. It assists the reader in planning and in evaluating what works best for the couple. The best part is the reminder to smile, be happy and not to stress the small stuff.
Wishing You
Dr. Lauren Nappen
2012 Bronze Medal
56 Pages
Check current price
Non-Fiction - General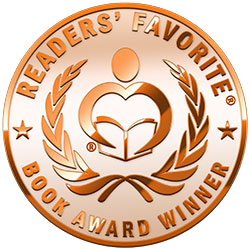 Reviewed by Lisa Miller for Readers' Favorite

"Wishing You" by Dr. Lauren Nappen is an inspirational and soul searching book related to the soul and adjusting to life. Dr. Nappen gives simplicity to the soul in experiencing peace through the tunnel of life. Although life is busy and flexible, the author teaches the soul how to rest with one word statements and a sentence beneath the word that appears to be calming to the soul and the mind to relax. For example, to the questions for changing times, and about the answers that remind you how to touch into your life, my response is related to how questions and answers will affect the way I live my life.

This is quite an inspirational and subliminal book. I enjoyed reading this book because it is filled with mind relaxation techniques. This book is for the spirit and for living the life through an individual preference. After all it is you that can make your life more happy and relaxed. This book is motivational and inspirational. The soul can rejoice and become free from limitations of life's changes. When reading this book remember to be open-minded and heed the words; it will help your adjusting to life less complicated and more free.
Betting the Earth
How we can still win the biggest gamble of all time
John Charles Kunich
2011 Bronze Medal
416 Pages
Check current price
Non-Fiction - General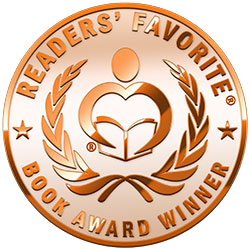 Reviewed by Anna del C. Dye. for Readers' Favorite

In Betting the Earth, Professor Kunich has compiled many arguments both in favor of and against the global warming theory. He explains and dissects them for our benefit. This book is well researched, without being preachy, and it is mainly easy to follow. Kunich lets you read all his compiled charts and different examples about the earth's current status. He lets the reader not only draw his or her own conclusions, but also guides him or her to new ideas to help one's own objectivity.

The author's opinion, that we can all help, is addressed here by teaching parallels between environmental challenges and the gambling fascination many have. This is a great way to understand what is at stake in our future. Kunich looks at it from the point of view of a smoker, the association between risks and action and also the balance between cost and benefits. He adroitly does it all without the tactics of self-appointed experts. In this book you will find Climate Change, Modern Mass Extinction, the Summarized version of Blaise Pascal, the Missing Pieces of Godel's puzzle, Heisenberg's forecast and much more.

I think Professor Kunich has a well-rounded book that exposes a theme we all need to be aware of. In the concluding chapters, he addresses the best way to use this book to make a greater difference for the world's environment. It is a great theme, not only for the Save the Planet groups, but also for the rest of us who care about what our children's children will have to face in their futures. I recommend it to late teens to adults.
The Chicken Came First
William Henry Asti
2011 Silver Medal
278 Pages
Check current price
Non-Fiction - General
Reviewed by Alice DiNizo for Readers' Favorite

As an architect and educator, Bill Asti is more than well qualified to write on how people must work together to create sustainable communities for future generations. He has worked with knowledgeable, dedicated people like Win Rockefeller and Edward Durrell Stone. Asti is quite vocal about how the baby boomers, with their beliefs that they can do no wrong, actually did a lot of damage that future generations will have to undo, if possible. He is adamant about altering educational outcomes by decreasing the pressures on teachers to make certain students know the information for standardized tests.

In The Chicken Came First, Bill Asti is not concerned about global warming or using the right light bulbs but about communities that will serve future generations well and not blow away in the wind. He feels that citizens should have input into community decisions and that everything should not be left to politicians, a group with which he is not totally enamored. Who were the good guys? Carter? Reagan? Clinton? Read The Chicken Came First and find out an informed, educated person's opinion. Mankind is the chicken; without our input into the world, good or bad, there will be no eggs.

This is a very well-written and edited book that puts forth Bill Asti's vision of our world and where we may have gone wrong. It is well organized into sections and ends with his model of a good future community. Sadly, this book is written at a level that will appeal to college students and graduates; it would be a great textbook for many college classes. It's too bad that people who need to read Mr. Asti's thoughts about how gluttony may have ruined our world will not be able to read and comprehend The Chicken Came First.
The Zen Game
How to Win at the Game of Life Without Selling Your Soul
Nancy Pristine
2011 Honorable Mention
212 Pages
Check current price
Non-Fiction - General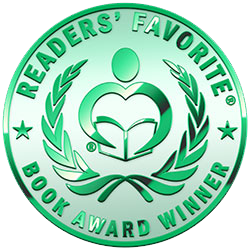 Reviewed by Dr. Robert Rose for Readers' Favorite

From The ZEN GAME title I thought this book would be about the power of meditation and the values of Buddh's Eight Fold Path. However, the subtitle is more accurate; it is "How to Win at the Game of Life Without Selling Your Soul."

Nancy Pristine states her goal is not about "winning," but on learning from experience. She also emphasizes that you shouldn't allow others to take advantage of you nor should you treat others badly.

Nancy's examples, anecdotes, and stories do a great job of informing us of the things we should be doing to make all our lives more civil, sane, and ethical. Her book deserves an audience.
Once More Into the Breach
A Personal Account: Reliving the History of the Civil War
Mark Brian Swart
2011 Silver Medal
270 Pages
Check current price
Non-Fiction - General
Reviewed by Lynette Fowlston for Readers' Favorite

Anything dealing with the Civil War Era has always held an interest for me, whether books, movies or reenactments. Living close to an area where reenactments are carried out, I watch but really do not pay that much attention to the re-enactors. Once More into the Breach takes the reader inside the camp and introduces you to the people, history, and the experiences of reenacting. Written by an actual re-enactor, the book takes you through the daily routine. If you are going to play the part, then you need to act the part: that means no Rolex watches on your wrist, or cell phones hooked to your belt. If you think it would be fun and would like to be a re-enactor, then I advise you to read the book first and then see if you have what it takes. The author discusses issues such as: having a partner and putting safety first; setting up one's tents and keeping up-to-date items hidden; and the cost of and the actual playing the part during a reenactment.

As a spectator, nothing is more exciting than to watch history played out before your eyes as these men, women, and, yes, even children bring history alive. Why do they do it? It's a hobby; they love the history, and they dedicate their weekends to playing out the part. No matter the weather, the insects, the blazing sun and heat, they are there for your enjoyment. The next time you see a reenactment being held close to your town, drop by and visit these folks. Reading the book first would give you a lot better knowledge of what they are doing and why they are doing it.
Sue's Nightmare
Dean Roberts
2009 Gold Medal
128 Pages
Check current price
Non-Fiction - General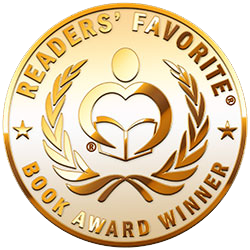 Reviewed by Anne Boling for Readers' Favorite

Sue's Nightmare by Dean Roberts reminded me that ultimately we are responsible for our health and medical treatment. While I know that doctors and other medical personnel are mere humans, they sometimes forget that fact. In their arrogance they forget they are treating a fellow human being and begin to look upon patients in disdain. In Sue's Nightmare we meet one such instance.

Sue Roberts was a happily married woman very much in love with and by her husband. Her nightmare began at a dinner party where Sue fell when her knee collapsed causing her to fall and sustain a hard bump on her head. So began the first mistake. A blood test caused a misdiagnosis and labeled Sue as an alcoholic, this lead to the doctor pumping her full of numerous medications which she did not need. Sue's nightmare had just begun. Her husband, Dean Roberts begged the doctors to listen to him as he stated unequivocally she was not an alcoholic. Common sense tells me that the spouse deserves the respect of the medical personnel. If they had just listened and ran a new blood test much of the nightmare could have been averted or at least lessened. Sue faced more than one surgery because of incompetence. After being label an alcoholic the staff lost sympathy for Sue and ignored her pain. The negligence of the hospital and staff caused the doctors to overlook an important medical problem that they should have caught. Sue had cancer but it was left untreated for too long.

This book is must read. It is a warning for each of us: be proactive when it comes to your health, be informed, demand your rights and know that you deserve respect. I hope that Roberts received a little relief from writing this. I wish him well and my deepest sympathy.
Calling All Boomers
Reflect Now Before The Memory Goes!
Randall D. Howard
2009 Silver Medal
158 Pages
Check current price
Non-Fiction - General
Reviewed by Anne Boling for Readers' Favorite

Randall D. Howard transports readers to the past. Howard reminds us how Baby Boomers changed the world. Howard was an entrepreneur at an early age. He sold fireworks to kids in the neighborhood. Of course he pointed out the safety regulations. His customer Greg ratted on him and his business ended abruptly. His next venture was as a paperboy.

Howard brings back memories of JFK, prayer in school, bell bottom pants, Three Dog Night, Black Sabbath, the draft, Vietnam, Elton John, the Cold War Neil Armstrong and 8 track tape players.

Howard writes in a humorous style. Throughout his book, in a nonthreatening manner he shares his witness. He begins by discussing his family's involvement or lack of in church. He continues by discussing the times he prayed frivolously. A summer mission trip with the Methodist made a difference in his life. "Now God and I were getting along fine during this time. I did my weekly Christian commute and he left me alone for the rest of the week. There was obviously no way he could vie for my attention with all that was going on in my life at that time." He "fell away" from God for a while. He came to recognize the void in his life and began searching for proof of God. After much research he finally turned to the Bible. He found God again!

Calling All Boomers is more than a look at the past. It is Randall D. Howard's story. It is his witness to the power of God and it is an invitation to a closer walk with Jesus Christ.

I immensely enjoyed reading Calling All Boomers. The message is heartwarming. The humor will keep you reading. Well done Mr. Howard.
Contact Author -