Your Ultimate Life Plan
How to Deeply Transform Your Everyday Experience and Create Changes That Last
Dr. Jennifer Howard
2013 Gold Medal
Kindle Edition
Check current price
Non-Fiction - General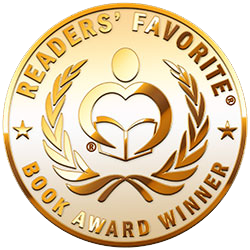 Reviewed by Jack Magnus for Readers' Favorite

In Your Ultimate Life Plan: How to Deeply Transform Your Everyday Experience and Create Changes That Last, Dr. Jennifer Howard sets out a program for those who are seeking something better in their lives. Her approach is the result of her own twenty-year search for enlightenment and healing. Howard is a psychotherapist who has also studied religious mysticism and philosophy. She brings this wealth of wisdom to play in a series of lessons on how to access and work with those things which hamper your spiritual progress; and how to achieve lasting healing and fulfillment. Her chapters are arranged as progressive lessons with study guides in the form of question work and guided meditations. Howard also has a website filled with additional resources for further study.

Dr. Jennifer Howard's self-help book is an impressive guide to healing both on your own or with the help of a professional, be it a psychotherapist or spiritual adviser. While I had some problems working through the first few chapters and felt it necessary to reread them in order to get the gist of her message, I found my tenacity to be well-rewarded. Howard's approach is multi-cultural and accessible to anyone who is interested to being more than they are or is wondering if that's all there is. She shows you how to gently probe at childhood trauma and hurt and start the healing process, including understanding why that hurt happened in the first place.

Howard cautions that one be wary of quick fixes and to expect that healing will be a lengthy and protracted process -- but one that is infinitely rewarding and that starts as you read and work with the concepts and guidance she shares with you. This is not your typical 10-minute guide to happiness; it's much more than that and well worth the effort.
Before Terror Strikes
Learn the Tactical Mindsets and Skillsets Necessary to Survive a Terrorist Event Before It Occurs
William Michael Seddon Sr.
2013 Honorable Mention
166 Pages
Check current price
Non-Fiction - General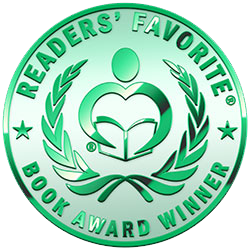 Reviewed by Martina Svyantek for Readers' Favorite

With all of the violent events occurring across the world, William Michael Seddon Sr. offers readers a helpful guide on how to react and survive a terrorist event in "Before Terror Strikes." This well-outlined book covers different factors to consider in potentially life-threatening situations, as well as what forms those situations might take. The beginning of the book puts the reader into different mindsets – that of the unobservant herd member and that of an alert observer, asking, "Which do you choose to be?" The skill sets discussed are also vitally important to remaining aware of threats and what individuals can do to be less of a target. The handy list of recommended items for a "GO-BAG" might be considered cumbersome, but each is an effective tool to use in case one has to leave an area at a moment's notice. The skill sets that readers are advised to enhance are those of evasive maneuvers and situational awareness, keeping in mind that these are merely tools that need to be correctly used to be effective.

Though this book does not deal with simple, easy-to-plan-for events, it does offer guidance on making tactical decisions in crisis situations. And, to be quite honest, it was refreshing to have the book's tone to be one of preparation, not solution; I would be highly skeptical of any book offering all the answers on safety during a terrorist event. The few suggestions on how to keep calm and carry on while making tactical choices are very helpful.
The 4-1-1 on Surviving Teenhood
Essential Tips for Parents: Teenage Temptations; Teachable Moments; and More!
Michele Sfakianos
2013 Bronze Medal
136 Pages
Check current price
Non-Fiction - General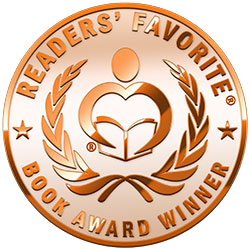 Reviewed by Ty Mall for Readers' Favorite

"The 4-1-1 on Surviving Teenhood" by Michele Sfakianos is a book to equip parents and teens between thirteen and nineteen by giving suggestions about how to deal with issues and conflicts that come up. After describing her motivation for writing the book, the author mentions the different emotional and physical changes teens go through, proper nutrition habits and calorie intake, sleep disorders, peer groups, computer use, and so on. This book also discusses styles of parenting, drug abuse, suicide risk and prevention, dating, and pregnancy. The conclusion ties together the concepts about relationships that are mentioned throughout the text. There is a sample contract for cell phone use at the end of this book, along with a list of websites and organizations for more information.

I enjoyed this book. Teens in today's society face more problems than their parents and grandparents did, and this author has addressed many topics that reflect her understanding of that fact. The symptom and warning sign lists play a large part in this book. I was surprised by how thorough the discussions about computer safety, teens running away, and parenting styles are. The most important part of this book, in my opinion, is the message that communication between parents and teens is essential. The suggestions about "teachable moments" made a lot of sense to me. I also appreciated that the author said both teens and parents should read her book. This author did a great job of informing readers of facts, statistics, and studies without making it boring. Very well done.
Silent Voices
A true story of one family's tragedy and journey toward acceptance, grace and forgiveness
Debbie Nau Redmond
2013 Silver Medal
260 Pages
Check current price
Non-Fiction - General
Reviewed by Cheryl E. Rodriguez for Readers' Favorite

Silent Voices by Debbie Nau Redmond takes readers into the world of mental illness. Debbie is a teenager, full of life and hope of what high school will bring. She is the youngest child of a very large family. The Nau family is devoted, caring, your average middle class family. Surrounded by the beauty and tranquility of the Colorado Mountains, one would think their life was perfection. However, an unseen disastrous world awaits them. After Debbie's brother, Ricky, is dishonorably discharged from the Navy, he returns acting very strangely. Ricky's coming home changes all of their lives forever. Debbie shares the tragedy, the fear, the stigma, the guilt, and the continual uncertainty of living with a brother diagnosed with schizophrenia. This disease not only manipulates the minds of its victims, it leaves a trail of collateral damage in its wake.

Debbie Nau Redmond openly shares her memories in her memoir Silent Voices. This narrative brings awareness to the world of mental illness. It gives a firsthand account of how schizophrenia attacks its victims and the disruption it causes within the family dynamic. My father was diagnosed as a paranoid schizophrenic in the early 1970s. It was very easy for me to relate and empathize with Redmond's story. She shares pivotal moments in time, as if they were yesterday. But, she also mentions that some memories are blurred due to the trauma. Redmond educates the reader about mental illness. She is bold and candid as she reveals the emotional upheaval of her family. When living with a schizophrenic, everyone suffers. This is an amazing story of family devotion. Silent Voices is an account of tragedy, forgiveness, and restoration. Debbie Nau Redmond honors her family by sharing their story.
Headknockers
Jimmy Manteris
2012 Honorable Mention
118 Pages
Check current price
Non-Fiction - General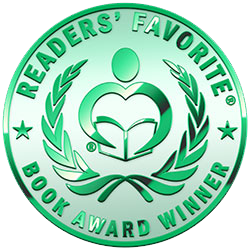 Reviewed by Brenda Ballard for Readers' Favorite

Jimmy Manteris presents an amazing pictorial of hand-held primitive weapons from around the world. It is broken down by tribe and/or area, and the reader is guided through a brief summary of the people then there are pages upon pages of featured weaponry. As they are handcrafted from wood or bamboo, the intricacy of the artwork is enough to make us learn the specific use of it. Musing at a particular club, I wondered why it had teeth and what they could possibly do. Learning the answer gave me an "aha" moment, and the cleverness of the design was quite impressive. Some clubs are from the present, marked with the agency in paint on the head. There are simple baseball bat designs, some resembling spears, others crushing upon contact, and the list goes on.

When I first started reading "Headknockers", I thought the name was rather odd and insufficient. My mind was changed by the end, though, I couldn't think of a more suitable name for such a unique book. I can see this on the coffee table of a weapon or tribal aficionado, and in libraries both public and personal. It crossed my mind that if I were ever to have to write a report on the subject, I would want to use the information found here as a basis on which to research further. It takes a special kind of person to dedicate the energy to a book such as this and the author's interest and passion are very evident.
Imperfect Weddings Are Best
Dr. Sherry L. Meinberg
2012 Silver Medal
Kindle Edition
Check current price
Non-Fiction - General
Reviewed by Anne Boling for Readers' Favorite

What little girl doesn't dream of her wedding? In her mind's eye she can picture the "perfect wedding." Most females have an image of a perfect dress, ceremony, reception, cake and wedding. If you watch some of the TV shows concerning weddings you would think the bride was a princess and the wedding her coronation. One show is called Bridzilla. I have often wondered why the groom went through with the ceremony after witnessing such behavior. Too many have forgotten the reason for the wedding: to celebrate the Holy union of a man and woman. The 'perfect wedding' does not exist. Author Dr. Sherry L. Beinberg suggests keeping good humor. Remember that the little minor things that go wrong are the things you will remember and look back on with laughter and you just can't control everything. In highlighted boxes Meinberg shares humorous events that happened at weddings.

At this point wedding expert Meinberg begins to assist the bride by discussing the importance of preplanning. In today's society many brides and grooms pay for the wedding themselves. Regardless of who is paying, there should be a budget. I have heard of couples living together because they are saving for their wedding. That disturbs me. It is as if they have forgotten why they are getting married. There is much to consider when planning a wedding: of course there is the dress, the venue, who will officiate, and will the father walk the bride down the aisle, and so on. After all the planning comes the wedding rehearsal and dinner.

Meinberg covers a wide variety of topics including the drive through wedding. There are many traditions for the reception such as the money dance and the father-daughter and mother-son dance. At my wedding I did not toss the flowers though it went against traditions. Another non-traditional decision at my wedding was to serve cake, punch, mints and nuts. Our wedding was simple: my mother in law made my dress while my mother did the decorating of the church and reception. There just wasn't a lot of money.

I love this book. It assists the reader in planning and in evaluating what works best for the couple. The best part is the reminder to smile, be happy and not to stress the small stuff.
Wishing You
Dr. Lauren Nappen
2012 Bronze Medal
Kindle Edition
Check current price
Non-Fiction - General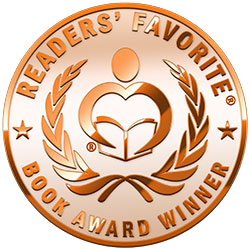 Reviewed by Lisa Miller for Readers' Favorite

"Wishing You" by Dr. Lauren Nappen is an inspirational and soul searching book related to the soul and adjusting to life. Dr. Nappen gives simplicity to the soul in experiencing peace through the tunnel of life. Although life is busy and flexible, the author teaches the soul how to rest with one word statements and a sentence beneath the word that appears to be calming to the soul and the mind to relax. For example, to the questions for changing times, and about the answers that remind you how to touch into your life, my response is related to how questions and answers will affect the way I live my life.

This is quite an inspirational and subliminal book. I enjoyed reading this book because it is filled with mind relaxation techniques. This book is for the spirit and for living the life through an individual preference. After all it is you that can make your life more happy and relaxed. This book is motivational and inspirational. The soul can rejoice and become free from limitations of life's changes. When reading this book remember to be open-minded and heed the words; it will help your adjusting to life less complicated and more free.
Betting the Earth
How we can still win the biggest gamble of all time
John Charles Kunich
2011 Bronze Medal
416 Pages
Check current price
Non-Fiction - General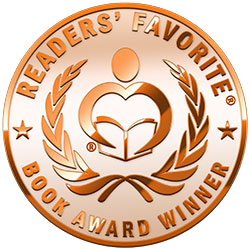 Reviewed by Anna del C. Dye. for Readers' Favorite

In Betting the Earth, Professor Kunich has compiled many arguments both in favor of and against the global warming theory. He explains and dissects them for our benefit. This book is well researched, without being preachy, and it is mainly easy to follow. Kunich lets you read all his compiled charts and different examples about the earth's current status. He lets the reader not only draw his or her own conclusions, but also guides him or her to new ideas to help one's own objectivity.

The author's opinion, that we can all help, is addressed here by teaching parallels between environmental challenges and the gambling fascination many have. This is a great way to understand what is at stake in our future. Kunich looks at it from the point of view of a smoker, the association between risks and action and also the balance between cost and benefits. He adroitly does it all without the tactics of self-appointed experts. In this book you will find Climate Change, Modern Mass Extinction, the Summarized version of Blaise Pascal, the Missing Pieces of Godel's puzzle, Heisenberg's forecast and much more.

I think Professor Kunich has a well-rounded book that exposes a theme we all need to be aware of. In the concluding chapters, he addresses the best way to use this book to make a greater difference for the world's environment. It is a great theme, not only for the Save the Planet groups, but also for the rest of us who care about what our children's children will have to face in their futures. I recommend it to late teens to adults.
The Chicken Came First
William Henry Asti
2011 Silver Medal
278 Pages
Check current price
Non-Fiction - General
Reviewed by Alice DiNizo for Readers' Favorite

As an architect and educator, Bill Asti is more than well qualified to write on how people must work together to create sustainable communities for future generations. He has worked with knowledgeable, dedicated people like Win Rockefeller and Edward Durrell Stone. Asti is quite vocal about how the baby boomers, with their beliefs that they can do no wrong, actually did a lot of damage that future generations will have to undo, if possible. He is adamant about altering educational outcomes by decreasing the pressures on teachers to make certain students know the information for standardized tests.

In The Chicken Came First, Bill Asti is not concerned about global warming or using the right light bulbs but about communities that will serve future generations well and not blow away in the wind. He feels that citizens should have input into community decisions and that everything should not be left to politicians, a group with which he is not totally enamored. Who were the good guys? Carter? Reagan? Clinton? Read The Chicken Came First and find out an informed, educated person's opinion. Mankind is the chicken; without our input into the world, good or bad, there will be no eggs.

This is a very well-written and edited book that puts forth Bill Asti's vision of our world and where we may have gone wrong. It is well organized into sections and ends with his model of a good future community. Sadly, this book is written at a level that will appeal to college students and graduates; it would be a great textbook for many college classes. It's too bad that people who need to read Mr. Asti's thoughts about how gluttony may have ruined our world will not be able to read and comprehend The Chicken Came First.
The Zen Game
How to Win at the Game of Life Without Selling Your Soul
Nancy Pristine
2011 Honorable Mention
212 Pages
Check current price
Non-Fiction - General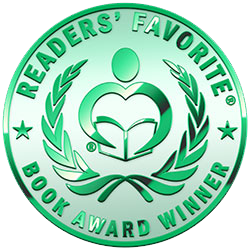 Reviewed by Dr. Robert Rose for Readers' Favorite

From The ZEN GAME title I thought this book would be about the power of meditation and the values of Buddh's Eight Fold Path. However, the subtitle is more accurate; it is "How to Win at the Game of Life Without Selling Your Soul."

Nancy Pristine states her goal is not about "winning," but on learning from experience. She also emphasizes that you shouldn't allow others to take advantage of you nor should you treat others badly.

Nancy's examples, anecdotes, and stories do a great job of informing us of the things we should be doing to make all our lives more civil, sane, and ethical. Her book deserves an audience.
Contact Author -