Finding the Missing Peace
A Healing Journey to Wholeness
Chris Duffy-Wentzel
2022 Gold Medal
224 Pages
Check current price
Non-Fiction - Genealogy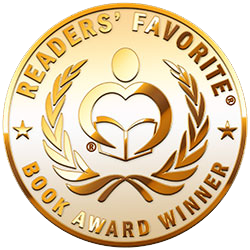 Reviewed by Tammy Ruggles for Readers' Favorite

Finding the Missing Peace: A Healing Journey to Wholeness by Chris Duffy-Wentzel is a compelling autobiography you can't put down. What happens when an immuno-virologist is faced with a cancer diagnosis? It sets her on a life-or-death search for her birth parents. But something unexpected also happens, and it's a healing journey of the spirit. For almost 30 years, the author searched in vain for a way to unseal her adoption records, but conventional methods didn't work. She desperately needed her family's medical history, and then a dream revealed the key to the mystery. She needed to try a totally new approach. Her profession taught her to obey guidelines and what she could prove in a lab, and so she had to become her own private investigator of sorts in order to uncover the facts of her adoption and save her own life. Suddenly answers began to reveal themselves in a big way. As she followed the breadcrumbs, she discovered much more than just her biological history: she discovered healing for her inner self.

Author Chris Duffy-Wentzel has created a fascinating journey of self-discovery and peace, and it's all true. From the first page, you'll be hooked on her journey, and will arrive with her at the answers she's looked for, and perhaps those that you've looked for as well. The take-aways from this book are huge and impactful. Most people go through life not finding peace, but maybe they've looked in the wrong places. This author helps you get in touch with the inner you, and it takes a little peace and quiet to get there. I especially enjoyed getting to know Chris through her searching, the stories of her childhood growing up, and the people she met along the way. She didn't give up, even when it looked hopeless. There are lessons here for us all. Besides determination, her great sense of humor sparkles throughout the pages, as does her honesty and warmth. Few autobiographies are intriguing as Finding the Missing Peace: A Healing Journey to Wholeness by Chris Duffy-Wentzel.
Love's Legacy
Viscount Chateaubriand and the Irish Girl
Daniel Fallon
2022 Silver Medal
155 Pages
Check current price
Non-Fiction - Genealogy
Reviewed by Grant Leishman for Readers' Favorite

Love's Legacy: Viscount Chateaubriand and the Irish Girl by Daniel Fallon is a journey back in time through one man's family tree in an attempt to prove or disprove a long-standing story within the family. It was always rumored in the author's family of a familial link to the famous 18th-century French poet, author, and statesman, Viscount Francois-René de Chateaubriand. Stories of the Viscount's brief sojourn in England, when he was penniless and ill, and his subsequent meeting with the author's ancestor, the then 14-year-old schoolgirl Mary O'Neill, are explored in this tale. Sources throughout history and within the author's family have always hinted at a relationship between the Viscount and young Mary that may have resulted in the birth of a child, Thomas. The author, Daniel Fallon, was left some fragments of letters when his father died, written to Daniel's great-great-grandfather, Thomas Fallon. This sets him off on a journey of discovery to unearth the truth of the mystery. Was he indeed descended from the great author himself, Viscount Francois-René de Chateaubriand, called by many the father of modern French romantic literature?

Love's Legacy is indeed a true-life mystery tour as author Daniel Fallon seeks evidence of a familial link in the often incomplete records of both France and England. Frequently stymied by the lack of records destroyed by war, the author is dogged and determined to finally prove or disprove the old family tale of a link to the Viscount. Although non-fiction, the author's ability to weave his narrative like a fictional adventure makes this historical journey incredibly readable and exciting. One could feel through the pages both the author's elation at finding a scrap of evidence and his frustration at barriers and destroyed documentation that invariably stood in his path. I particularly enjoyed the sections where the author actually visited the sites where Viscount Chateaubriand and young Mary resided in London some two hundred-odd years ago, noting that in many cases these sights and landmarks written about by Chateaubriand still existed. There was very much an air of discovery and excitement in every page that kept me totally enthralled in a story that is, in its essence, a family genealogy. For anyone who thinks history is a dry recitation of facts or that a family narrative could not possibly be exciting or interesting, this book firmly belies those premises. I can highly recommend this read.
Broken Promises
The Story of a Jewish Family in Germany
Bonnie Suchman
2022 Bronze Medal
314 Pages
Check current price
Non-Fiction - Genealogy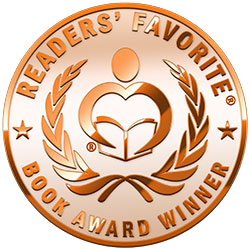 Reviewed by Rabia Tanveer for Readers' Favorite

Broken Promises: The Story of a Jewish Family in Germany by Bonnie Suchman is the story of the Heppenheimer family and their life as they lost everything in the Holocaust. The author researched and compiled all of this information after she learned that her father-in-law kept his life in Germany hidden from his family when he was alive. However, after his death, author Bonnie Suchman looked deep into his family tree and found that the Heppenheimer family came to Germany and became leaders in scrap metal dealerships in the country. Their affluent lives came to an abrupt end when the Nazis rose to power and destroyed their lives just because of differences in religious beliefs. The book recollects what happened to this family and how no one was safe from the wrath of Nazis and their misplaced rage.

I still have a hard time believing why someone's religion can enrage a group of people to cause so much hurt and pain. The author did a great job of compiling the information and digging deep to gather all the data that goes back generations. Reading about the life of the Heppenheimer family was sad because they had a simple yet successful life before the Holocaust happened. The narrative felt like listening to a beloved professor sharing information on a topic they feel passionate about. I was surprised by how deeply the author researched. From the Heppenheimer family's migration to Germany after the Thirty Years War and their life there from the 1700s until the Nazi regime, Bonnie Suchman held nothing back. By the time I reached page 37 and saw the pictures of the documents she uncovered, I knew this was going to be an exceptional book. She went into details about all of the ancestors, what happened to them and how drastically things changed after the Nazis came into power. I would highly recommend Broken Promises to anyone who would like to read about a more human perspective, rather than a narrated perspective.
Back to Where We Came From
Our Foretold Journey
B. Lising
2022 Honorable Mention
178 Pages
Check current price
Non-Fiction - Genealogy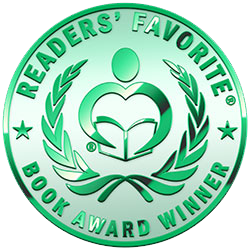 Reviewed by Asher Syed for Readers' Favorite

Back to Where We Came From: Our Foretold Journey by B. Lising is a Christian non-fiction guide wherein the author details the streamlined message of the scriptures in a way that makes their consistency difficult to dispute. Over the course of seven chapters, Lising breaks down misconceptions and then leads us back, using scripture in context, to the perfection of God and His control over our lives, our destinies, and our journey. Lising begins with the prophecies that are written with absolute clarity and moves to the often flipped notion that God created darkness when in fact He gave us light, and how this transitions into baptism. From there, he transitions into one, two, and three deeply convincing outlines of the constant motion of God as the Old Testament solidifies its marriage with indisputable, correlating scripture of what is to come.

It's no easy task to put together the universal truth of God's word and what it means in a way that is approachable for even those with little more than a cursory understanding of the Bible. It can feel overwhelming and uncomfortable, not so much for what it says but for what many of us seem to believe it doesn't say. B. Lising flips this coin in a way that we understand how there really is nothing that isn't said, and the scripture is only confusing because we have made it feel that way. Back to Where We Came From is the first book I've cracked open on theology where I walked away with no questions. Zero. How it took forty-three years for me to finally begin to figure this out is beyond me, but it is not beyond God. And therein lies the crux of what should never be called into question: God is in control. God has a plan. "We all have one common journey, and every stage of this journey is a representation of that message from eternity." Amen to that.
Guns and Gods in My Genes
A 15,000-mile North American search through four centuries of history, to the Mayflower
Neill McKee
2021 Bronze Medal
352 Pages
Check current price
Non-Fiction - Genealogy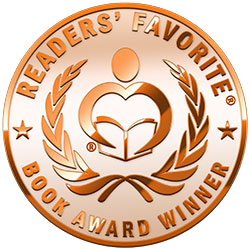 Reviewed by Sheena Monnin for Readers' Favorite

Guns and Gods in My Genes by Neill McKee is a heartwarming and informative account of a family's true history and genealogy over the course of generations. The author writes with wit and candor, chronicling interesting, amusing, and fascinating stories from the lives of his ancestors. Neill McKee takes the time to describe not only the setting and the people within each chapter, but he also provides insights into the traditions and cultural norms of the day, a skill that brings to life each delightful tale. He also takes care to acknowledge and discuss how indigenous peoples were impacted by the westward migration of many European cultures and peoples. By the end of the book, he has successfully taken the reader across the country and into the hearts and lives of the people connected to him and that he is proud to call his family.

As a reader who is not connected to or familiar with their own ancestry, I found myself totally drawn in by the incredible charm author Neill McKee uses to describe the people and places in his book, Guns and Gods in My Genes. I like the order and flow of the book and the use of high-quality images to illustrate and supplement the tales within the narrative. The author respectfully catalogs the reality of life for his ancestors, keeping true to the tone and restrictions of the time. The author's way with words in this book made me smile and chuckle to myself while I was learning about different places and ways of living in decades gone by.
Two Revolutionary War Privateers
William and Joseph Packwood of Connecticut
William T Packwood PhD, Virginia M Packwood EdD
2021 Honorable Mention
414 Pages
Check current price
Non-Fiction - Genealogy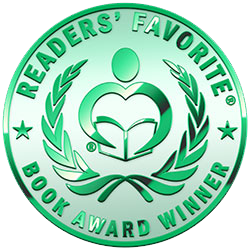 Reviewed by Emily-Jane Hills Orford for Readers' Favorite

Do you wonder what skeletons lie in your closet? Have you studied your family history, or looked into genealogy to trace your roots? When William T. Packwood started looking into his family's past, he was surprised to find his ancestors hailed from New London, Connecticut and he was a direct descendent of two prominent American Revolutionary privateers, brothers William and Joseph Packwood. The discovery led William T. Packwood and his wife, Virginia M. Packwood, on an exciting journey of discovery as they traced the history of these revolutionary patriots. It became a family project that included picnics in cemeteries where they searched for answers on old gravestones, and days spent in libraries and archives, plowing through old records. The journey opened a wealth of previously unknown family stories and two historic figures of a bygone era in American history.

The end result of all this research is William T. Packwood's and Virginia M. Packwood's book, Two Revolutionary War Privateers: William and Joseph Packwood of Connecticut. This is a thorough look, not only at two prominent figures of the American Revolution but also at an era of unrest and revolution, an era when the fledgling nation of what we now know as the United States of America didn't even have a navy to fight the battles at sea. In come the privateers, the unsung heroes of these traumatic years of unrest. The book is a well-documented, thorough investigation of the lives of two of these privateers. As a historian, I appreciate all the work that goes into this type of research and I marvel at the way this book is laid out, chronologically and with considerable reproductions of letters, maps, illustrations, and important documents. This is a comprehensive study of the beginnings of the U.S. Navy, as well as U.S. trade and commerce. As one would expect with any well-documented historical account, the authors provide a concise and thorough list of sources and references. I can't help but marvel at the intense thought, care, and research that has gone into this project. This is a marvelous contribution to the historical archives of America's beginnings.
Tracing Footsteps
The Frasers of Scotland to Frazers of Virginia and West Virginia
Lillian Frazer
2021 Finalist
244 Pages
Check current price
Non-Fiction - Genealogy
Reviewed by Edith Wairimu for Readers' Favorite

Tracing Footsteps: The Frasers of Scotland to Frazers of Virginia and West Virginia by Lillian M. Frazer is a detailed non-fiction documentation of William Frazer's descendants. Frazer was a Scottish immigrant to America who descended from the Scottish Highland Clan Fraser of Lovat. Records show that by 1924, he was living in Spotsylvania County, Virginia. He worked as a tailor and trainee. In 1727, he moved to Fredericksburg and married Frances and in 1929 they had a son, James Frazer, who became a farmer and tobacco planter. In the eight generations covered, the Frazers took part in different events and played different roles depending on the era they lived in. Anthony Frazer (1754-1804) was an officer in the Continental Army while Charles Frazer (1853-1922) was a prominent coal developer and contributed to the development of coal mining in West Virginia.

I loved that Tracing Footsteps not only covers the Frazers but also mentions key historical figures and their connection to the Frazer family. The book also contains significant historical information about specific places. It records that prior to America gaining independence, the town of Fredericksburg in Spotsylvania County only served as a trading post. It received an official charter and was established in 1728. It also records different events in American history and how they impacted the lives of the people at the time. The work contains in-depth information on the family members of each descendant and is a useful resource for anyone from the same lineage who wants to trace their historical roots. Tracing Footsteps by Lillian M. Frazer is a thorough genealogical account of the Frazers that begins from their arrival in America.
Resurrection Lily
The BRCA Gene, Hereditary Cancer & Lifesaving Whispers from the Grandmother I Never Knew
Amy Byer Shainman
2019 Silver Medal
316 Pages
Check current price
Non-Fiction - Genealogy
Reviewed by Judith Rook for Readers' Favorite

Because of her family history, a woman begins to realize she has a very high chance of developing breast and ovarian cancer. Being the competitive yet sympathetic person she is, she takes steps to take control of the situation and to create a record for her family, also for other people under the same threat. And so Resurrection Lily by Amy Byer Shainman appears, one of the better memoirs recently produced. It is a very fine read from beginning to end, using material both personal and professional. But the author does not restrict the text to her individual experience; she looks at the much larger matter of cancer risk assessment in general, identifying it as one of the major medical and social issues facing contemporary society. Sometimes Shainman turns to the basic questions of life as they manifest themselves for her. But she never seeks to impose her experiences or conclusions. They are simply presented, often with a most attractive degree of wit and humor.

One of the most notable features of Resurrection Lily by Amy Byer Shainman is the balance it achieves between anecdote and professional information. It is a book to learn from but also an account to enjoy on a personal level. Although for many people the central theme will be less than cheerful, in many respects this is a positive book, and the characters appearing in it are vivid and memorable. Beautifully written and interestingly presented through a central structural metaphor, it is a biography dealing with an increasingly important topic, and one that will appeal to a very wide audience.
A Walk Through Minden
In the Lives of the Crone and Vegh Families
Lillian (Sissy Crone) Frazer
2018 Silver Medal
162 Pages
Check current price
Non-Fiction - Genealogy
Reviewed by Melinda Hills for Readers' Favorite

Not everyone can trace their roots and A Walk Through Minden: In the Lives of the Crone and Vegh Families by Lillian Frazer shows just how much they may be missing. Beginning with great-great-grandparents, most of whom immigrated from Europe in the mid 19th and early 20th centuries, Frazer outlines how these couples met and produced succeeding generations leading to her own family. In spite of a variety of backgrounds, the men of these families ended up in Minden, a small mining town in West Virginia, deep in Appalachia. Frazer lovingly describes the closeness and love shared by her ancestors and their pride in their work ethic, in spite of not really having much materially speaking. A Walk Through Minden is more than a family history, though, as Lillian Frazer chronicles the general history of the area and the workings of society in a mining community. Through the depression and then WWII, the town and families suffered ups and downs, but they maintained the love of nationality and traditions expressed through family gatherings and love.

Lillian Frazer brings the past to life and helps remind older readers of a time gone by. A Walk Through Minden: In the Lives of the Crone and Vegh Families is like opening a time capsule with the benefit of tremendous research on top of personal memories. It represents a slice of Americana that is largely forgotten in today's society and offers a straightforward glimpse into the past. Love, faith and family are clearly prized by Frazer, her relatives and her ancestors, and the warmth shines through the writing to leave you feeling close to people you would never have gotten to know otherwise. A wonderful testament to the author's family!
Elsie's Story
Chasing a Family Mystery
Doris Green
2018 Bronze Medal
360 Pages
Check current price
Non-Fiction - Genealogy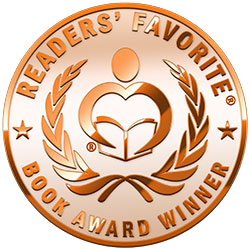 Reviewed by Jessyca Garcia for Readers' Favorite

I was excited to read Elsie's Story: Chasing a Family Mystery by Doris Green. The story is about Doris's Aunt Elsie who died unexpectedly. There were always questions surrounding her death. It was not until adulthood that Doris was able to investigate it. This story is about what Doris discovers about her family and what she thinks happened.

I chose to read Elsie's Story because I have recently gotten into genealogy after discovering I am a secret child of my birth father. I was delighted that Doris has a Green side in her family. My stepdad was also a Green. I loved the pictures that Doris scattered throughout the book. It was nice to put a face to a name. However, I was expecting more answers surrounding Elsie's death. I was not completely satisfied with the result. Having it occur so long ago, I guess no one will ever know the complete truth. Doris did explain, sometimes overly, how she came to find answers to the past. She provides a lot of information on how and where to start looking for past generations.

Overall, I am glad to have read this book. I am happy that I seem to be doing similar things as Doris in researching my own family. I am glad that she did tell people about past census records being incorrect. I too have found numerous errors in them. I recommend reading this book if you are just starting out in researching your family. Just remember that the past may be more wild than the present.
Contact Author -