Forever Wild, Forever Home
The Story of The Wild Animal Sanctuary of Colorado
Melanie and Mark Shellenbarger
2021 Gold Medal
232 Pages
Check current price
Non-Fiction - Environment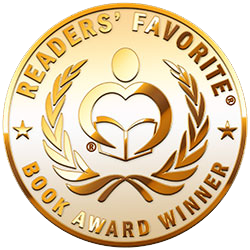 Reviewed by K.C. Finn for Readers' Favorite

Forever Wild, Forever Home: The Story of The Wild Animal Sanctuary of Colorado is a work of non-fiction that was penned by Melanie and Mark Shellenbarger. The book was written to celebrate the forty-year anniversary of the world's leading large carnivore sanctuary. Covering the history of the sanctuary as well as its mission and the residents that have passed through its doors, the book is a celebration of the accomplishments the sanctuary has achieved since its inception as well as a heartfelt tribute to the work done by the employees and volunteers at the Sanctuary who have made its mission possible.

Author team Melanie and Mark Shellenbarger have crafted a beautifully presented and very engaging work of non-fiction with plenty of informative and emotive content to offer readers. In times like these, more than ever we really need a reminder that good people and good, charitable works exist, and this emotionally stirring tale documents the incredible work of just such people and what they do to help animals in need. It really makes readers want to visit the sanctuary and get involved in activism to stop such terrible cruelty happening the world over, whilst also providing great information. I also really enjoyed the human element to the history, celebrating and featuring those who work hard to care for such beautiful animals and help them recover from terrible mistreatment. Overall, I would highly recommend Forever Wild, Forever Home: The Story of The Wild Animal Sanctuary of Colorado to fans of inspirational stories, gorgeous photography, and to animal lovers everywhere.
The Twelve Gifts from the Garden
Life Lessons for Peace and Well-Being
Charlene Costanzo
2021 Silver Medal
252 Pages
Check current price
Non-Fiction - Environment
Reviewed by Foluso Falaye for Readers' Favorite

Inspired by nature in all its grand beauty, The Twelve Gifts from the Garden provides profound life lessons to guide readers of all ages and cultures through their time on earth. The journey of enlightenment that started in 1987 with The Twelve Gifts collection continues in The Twelve Gifts from the Garden with a deep look into Mother Nature and her unique children: trees, birds, butterflies, bees, dogs, humans, flowers, and more. The many insightful ideas in the book touch on different themes, including dreams, imagination, beauty, cancer, marital discord, appreciation, assumption, compassion, and childhood. Charlene Costanzo's encounters with different beautiful living beings—like a berry plant and a cheerful crab spider—holds lessons worth sharing and remembering for a lifetime.

Reading The Twelve Gifts from the Garden was like putting on a pair of glasses that gave me a magical and deeply satisfying view of the world around me. I suddenly felt relaxed when I started reading the book as its vivid descriptions planted in my mind the trees, the flowers, and all the beautiful living beings narrated by Charlene Costanzo. The different heartwarming stories make it even more intriguing, like the one about the zebra finch that appeared to be dying and taught Charlene an important lesson about hope. I appreciated the lessons and found many of these quotable and memorable. An example: "Perhaps another gift is the realization that life gives us guidance and opportunities for lessons every day." Charlene's book reveals the importance of stopping to smell the roses and appreciating the free gifts of life instead of chasing endless desires and destroying the natural world we've been blessed with. What a life-changing and healing experience!
Finding Solace at Theodore Roosevelt Island
Melanie Choukas-Bradley
2021 Bronze Medal
266 Pages
Check current price
Non-Fiction - Environment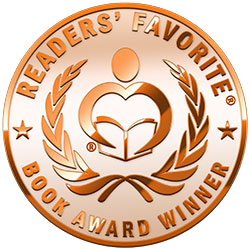 Reviewed by Steve Leshin for Readers' Favorite

I enjoy taking walks outdoors for my health, both physical and psychological. I am also a student of history and current events. That is why I enjoyed reading Finding Solace at Theodore Roosevelt Island by Melanie Choukas-Bradley. Not only a book about a little-known island close to Washington, D.C., it also reads as a reprieve from the hustle and bustle of everyday life. Easily accessible by car, kayak, bicycle or, if you are more ambitious, your own two feet, this little island named after the conservationist chief executive has a myriad of wonders in nature, starting with the sheer number and variety of species of birds that inhabit or frequent the island, depending on the season. The book is set as a year-long journal centering on the tiny island, yet it is also a heartfelt commentary on events during that time. Written during the year 2016, the author does an admiral job of giving the reader a sense of what was happening in the political scene in Washington, and how exploring Theodore Roosevelt Island was a means to cope with it all.

Finding Solace at Theodore Roosevelt Island is a cut above most nature books. Interspersed with her descriptions of the kingfisher, the osprey, and the island itself, Melanie Choukas-Bradley provides evocative insight on Theodore Roosevelt the naturalist. Using quotes from the famed conservationist and twenty-sixth president, as well as her relationships with descendants of the chief executive, and contemporary friends and relatives, the journal reads more like a novel. The writing style is poetic in parts, as well as entertaining. Now, after reading Finding Solace, when I take my walk outdoors especially during this recent pandemic, I can appreciate nature right in my own neighborhood.
We Are Life
Peter Griffiths
2021 Finalist
86 Pages
Check current price
Non-Fiction - Environment
Reviewed by Jamie Michele for Readers' Favorite

We Are Life by Peter Griffiths is a non-fiction theology book that explores the complex ties between ourselves as humans and the entirety of life in all of its many forms on earth. Griffiths begins with a story of his relative youth with a farmer who was an adept water diviner in his native Australia, a small experience alongside a handful of conversations that had a profound effect on a young man's perception of energy and connectivity. A few years later Griffiths has a flash of insight—a vision—giving cause for much deeper, much more meaningful looks into life energy and life force over the next five decades. Spread throughout ten chapters, Griffiths describes his perspective on our bodies, origin, and purpose, Mother Nature and our sense of self, spirituality, religion, and death, and the sustainability of humanity into the future.

Peter Griffiths writes with a relatable voice that makes We Are Life easy to understand, no small task for a book meant to assist in understanding the meaning of life. There's an authenticity to Griffiths' method of writing that made me feel like I was having a conversation with a friend, and this is where I believe my level of trust and comfort was extended above and beyond where it would normally lie with another less skilled writer. What I found most interesting was the biological science employed in a great deal of the connections made, particularly as it applied to Mother Nature and the chapter on whether or not she has an agenda. Her predisposition to heal and balance gives us the answer even if we are unable to grasp something so much greater than us. If anyone can explain it in a way that brings you over to the light side, it's going to be Peter Griffiths. Very highly recommended.
The Survival of the Richest
An Analysis of the Relationship between the Sciences of Biology, Economics, Finance, and Survivalism
Dr. Anthony M. Criniti IV
2020 Gold Medal
528 Pages
Check current price
Non-Fiction - Environment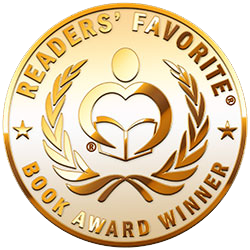 Reviewed by Christian Sia for Readers' Favorite

Dr. Anthony M. Criniti IV's The Survival of the Richest establishes a direct link between the art of survival and the sciences of biology, economics, and finance. From defining the concept of survival to explaining vital terminologies like life and death, the author clarifies with real-life and historical examples the instinct for survival, and how it drives the quest for wealth. In this book, the author shares insights into the different survival categories and moves on to illustrate the relationship between survivalism and economics and finance. Readers will understand how wealth can become a powerful tool for survival and what the wealthiest can do to not only keep their wealth but to use it to survive. It is in this context that the author explores some of the gruesome acts associated with survival. What is most interesting is how survivalism fits into the perspective of evolution.

The Survival of the Richest is a great book that anyone who wants to understand the power of wealth should read. This book is very enlightening and I particularly enjoyed the author's take on how to use wealth to survive the different struggles in life. It is well researched and written in an easy-to-read, popular style of writing that is both accessible and engaging. Dr. Anthony M. Criniti IV writes with confidence and fills the work with examples that readers can easily identify and relate to. While it provides ample explanations on survivalism, it also offers great wisdom on wealth management. This book is an eye-opener and a great tool for survival and wealth management, with surprising lessons for readers in every walk of life.
Your Body's Environmental Chemical Burden
A Resource Guide to Understanding and Avoiding Toxins
Cindy Klement, MS, CNS, MCHES
2020 Silver Medal
268 Pages
Check current price
Non-Fiction - Environment
Reviewed by Mamta Madhavan for Readers' Favorite

Your Body's Environmental Chemical Burden: A Resource Guide to Understanding and Avoiding Toxins by Cindy Klement speaks about the effects chemicals can have on overall health and why it is important to take care of the planet, examine one's lifestyle, and make the necessary changes to avoid future chemical contamination. Every chapter in the book gives good insights that will help readers examine possible exposures occurring through their occupation, their commutes, their arts and supplies, personal care products, foods, cleaning supplies, clothing, dishware, and others. The book motivates readers to get their homes and bodies cleared of chemicals as soon as possible and to detoxify their bodies.

The tips are useful to readers who want the best health possible for their families and themselves. Reading Your Body's Environmental Chemical Burden is a good way to understand the common chemical contaminants in the environment and where they are stored, what they are used for, where and how exposure occurs, and how they enter the body and affect health. The 'Empower Yourself with These Action Steps' section gives a step-by-step arsenal of tips on how to reinforce protection against contaminants. The book is well written and is a good way to enhance awareness of toxins that are detrimental to the human body. Cindy Klement speaks about them extensively and expansively, helping readers to make changes in their lifestyle so that they reduce their exposure to chemical contaminants.
Deep Agroecology
Farms, Food, and Our Future
Steven McFadden
2020 Bronze Medal
294 Pages
Check current price
Non-Fiction - Environment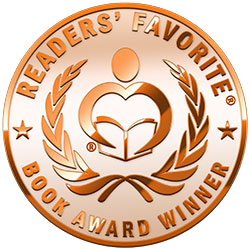 Reviewed by Kimberlee J Benart for Readers' Favorite

If you're interested in integrating modern sustainable agriculture with ancient native wisdom to meet our future food needs while regenerating our planet, Deep Agroecology: Farms, Food, and Our Future by Steven McFadden is for you. The term "agroecology" has been used since 1928 to refer to the merger of agronomy and ecology, but it's now a growing international movement with broader goals. "Deep agroecology" is "our next natural, intelligent, and necessary evolutionary step" for a better, cleaner, healthier, more just world through the transformation of agriculture from an industrialized and chemicalized agribusiness model to a holistic approach which supports a culture of respect for the earth and all life on it; a culture in which farmers are our heroes. An extensive list of resources is included and a subject index is provided.

In Deep Agroecology, Steven McFadden gives us an impressive and impassioned in-depth treatment on one of the most important topics of our day: caring for our earth so we can feed the people who live on it. Add the issue of water resources management, which is interconnected with agriculture, and we survive or we perish on the direction we take. While in today's world we're accustomed to turning to technology to find our solutions, McFadden reminds us that we have deep cultural roots which need to be brought to bear as well: the wisdom, clarity, integrity, and spirit-centeredness of our indigenous peoples. With the skill of a seasoned journalist, McFadden ties together topics of agrarian science, economics, and ancient spirituality in an approachable style that gives the reader not only food for thought but inspiration for action. Highly recommended.
The Ethanol Papers
The Whole Story On Ethanol Fuel
Marc J Rauch
2020 Honorable Mention
590 Pages
Check current price
Non-Fiction - Environment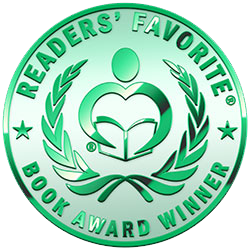 Reviewed by K.C. Finn for Readers' Favorite

The Ethanol Papers is an extensive and detailed work of non-fiction which was penned by author Marc J Rauch. Subtitled as 'The Whole Story on Ethanol Fuel', this informative and straight-talking narrative takes its readers through an economic, performance-related and environmental debate which has raged on for decades all around the world: the use of ethanol versus gasoline for fuel. Though it is written in a jargon-free style to make it accessible to others, the complexities of the issue are fully considered through an enormous collection of writings on topics ranging from the power and hypocrisy of the major oil companies to satirical works that take on a myth-busting attitude.

Accompanied by numerous diagrams, photographs, quotes and content taken from various real-world sources, this epic exploration of the ethanol debate and its pros and cons is well worth a read for any theorist who enjoys getting to the real motivations behind seemingly innocuous arguments. Author Marc J Rauch writes with succinct use of detail so as not to overwhelm readers all at once, separating different instances, media mentions, governmental interferences and the like into different chapters to give a holistic view of the argument from all angles. His work is thorough and supremely well organized, with plenty of reference material and some very amusing satirical attitudes which add to the overall readability of the piece. Overall, The Ethanol Papers is by far the most conclusive and well thought out report on the debate that exists and is, therefore, essential reading for interested readers.
The Great Healing
Five Compassions That Can Save Our World
Stephen Erickson
2020 Finalist
Kindle Edition
Check current price
Non-Fiction - Environment
Reviewed by Mamta Madhavan for Readers' Favorite

The Great Healing: Five Compassions That Can Save Our World by Stephen Erickson with Wendell Berry, Joel Fuhrman, MD, Jo-Anne McArthur, and Alan Lewis is an insightful book that will inspire readers to find their voices and use them; find their courage and take their stand, and remind them they have the power to create the future they want to see. The author uses animals and humans to create stories that will entertain readers and make them understand the need to take decisive action to avoid a planetary catastrophe. The Five Compassions - Compassion for Animals, Compassion for Self, Compassion for the Land, Compassion for Community, and Compassion for Democracy - are required for sustainability, health, and to fight a bigger war than World War II. The book is all about hope, awareness, evolution, healing, and compassion, and will encourage everyone to be thoughtful and understanding when it comes to the ecosystem.

The approach to the topic shows readers how everything is interconnected and how humanity is facing the planet's sixth great extinction. The Golden Rule of 'Do unto others as you would have them do unto you' applies not only to humans but also to how we treat animals and the entire world. The book is a good way to encourage readers to change the way they treat the planet and the other living creatures who have the same rights as humans on this planet. The extensive and structured manner in which the topic has been dealt with creates awareness so that readers can embrace the five compassions and have a chance of achieving the Great Healing. The exquisite creatures, the different stories, and the journey into places that are hells on earth are engaging ways to make readers aware of their individual roles in saving humanity, animals, and the planet from being exploited and destroyed. The poem at the end of the book by Wendell Berry sums up the words in the book and leaves readers with wisdom, insights, and profundity.
The Humanure Handbook, 4th Edition
Shit in a Nutshell
Joseph C. Jenkins
2019 Gold Medal
300 Pages
Check current price
Non-Fiction - Environment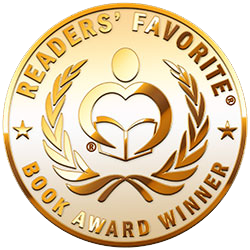 Reviewed by Vernita Naylor for Readers' Favorite

To some, it may be the worst subject to talk about but in fact, it creates the best fruits and vegetables. Have you tasted a tomato that has been grown in compost or filtered human waste, both used as fertilizers? Human waste, also known as biosolids, is being used by farmers all over the world as fertilizer, as well as cow manure to grow their crops. In The Humanure Handbook: Shit in a Nutshell by Joseph C. Jenkins, the reader will discover the various aspects of how beneficial waste or poop is to the planet. You will not only be entertained by the comical illustrations and educational photos but within the 15 chapters from Microbes: Friend or Foe? and Compost Nuts and Bolts to Bum Rap, you will gain a better understanding of how beneficial waste is to the planet while discovering a lot of facts that you possibly never even think about as you eat and flush the toilet every day. It all may seem gross but this book is a must-have for any library. Trust me.

I was interested in this book and this subject because this is something my dad had been saying and doing for decades using knowledge from his Southern roots. I thought it was gross personally, but when I saw fruit in our backyard I noticed how sweet and large it was, unlike anything in the grocery store. As Joseph states in this book, there is something magical about Humanure (human waste) and Compost (food waste). This book covers so much to educate you on the subject from a glossary, the connection to your toilet and the sewer system, septic tanks and Compost Toilet Manners and Etiquette to how to build a Humanure Hacienda and much, much more. Food for thought; have you ever wondered what happens when you use the restroom on a plane, train or bus? It could be sold for fertilizer.
Contact Author -