Recommend this book:
Disorder in the Classroom
Or a Firsthand Account of Substitute Teaching in the Chicago Public Schools System
Janice M. Hypolite
2010 Bronze Medal
156 Pages
Check current price
Non-Fiction - Education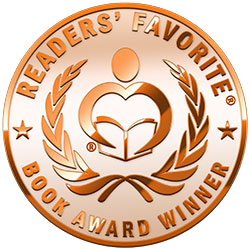 Reviewed by Anne Boling for Readers' Favorite

Janice Hypolite retired from her position as an accountant, spent time with her daughters and then decided to pursue her desire to teach. In the 1980s it was very easy to achieve certification to substitute teach. After a short while she returned to accounting. In 2007 she decided to return to subbing. Her certification was out of date and the criteria to gain one was much tougher. After receiving her updated certification Janice prepared herself for the new school year by buying paper, pencils, a tote and searching for lessons to keep the students occupied. She expected to work frequently but it was the end of Oct. before she was called to teach. The teacher had not left a lesson plan. The students were loud, rude and uncooperative.

At one point Janice asked herself the question, "Who is in charge, the students or the teachers." After having also been a substitute teacher with similar experiences I can say that too often the students are in charge. MS Hypolite apparently kept a diary of each class she taught and problems within the class. Being a sub is not easy. I found the best subs were retired teachers. They had degrees in education. They were better prepared to handle the behavior problems in the classroom. Students seem to recognize their authority.
Not everyone is cut out to be a teacher. Many who desire to be one lack the skills that are needed. I discovered early on that I worked better in EBD classes than in regular classrooms.

Author Janice Hypolite's experiences as a substitute teacher in the Chicago Public School system are informative and well documented. She effectively discusses discipline problems and the attitudes of teachers, as well as the issues facing subs like intimidation from other teachers and lack of lesson planning.The last chapter of the book is filled with the author's creative suggestions and honest opinions. There is a lot of valuable experience and wisdom in this book that readers will find eye-opening, especially parents and those in the educational field.
Recommend this book:
As I Am
A True Story of Adaptation to Physical Disability
Garret Lee Frey, Dr. Karen Hutchins Pirnot
2009 Silver Medal
260 Pages
Check current price
Non-Fiction - Education
Reviewed by Anne Boling for Readers' Favorite

Garret was only five years old when his way of life was completely altered. A freak accident left him paralyzed from the neck down. While he lost all use of his limbs and could not breathe on his own, his mind was unaffected. Dr. Karen Hutchins Pirnot, Pediatric Clinical Psychologist was asked to treat Garret's depression. They quickly became close friends. Pirnot taught Garret relaxation methods that assisted him in staying calm.

In As I Am, Garret shares his story. He begins with the accident, takes us through his years in school and into his life as a young adult. Garret is a personable young man. He has tenacity. Garret Lee Frey is an inspiration to all people. I admire his attitude.

As I Am is an incredible read. I couldn't put it down and read it in one sitting. He writes in an easy to read, conversational style. Garret doesn't waste his time complaining. As I Am, A True Story of Adaptation to Physical Disability by Garret Lee Frey and Dr. Karen Huchins Pirnot is a must read book!
Contact Author -