Have Fun & Get It Done
Graduate From a Top University in 3 Years or Less Without Being a Genius
Jenee Ariel Dana
2012 Gold Medal
174 Pages
Check current price
Non-Fiction - Education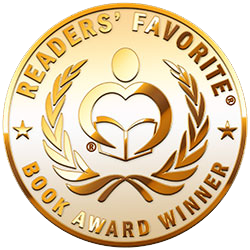 Reviewed By Kristie Ingerto for Readers' Favorite

"Have Fun & Get It Done: Graduate From a Top University in 3 Years or Less Without Being a Genius," written by Jenee Ariel Dana, is a must-have for all high school juniors and seniors who are college bound! Split into short chapters focusing on specific points, teenagers will be able to read through the book or pick and choose sections that are deemed most important at a specific moment. Written and geared toward the students, this book addresses everything from cost of college including living on campus or at home, scheduling not only classes but free time, and the importance of making fun times as well as exercise a part of a routine. It helps us to sort through the questions and provides information about all of the various elements that become a part of one's life as one prepares for college.

I wish I had had this book when I was preparing for college! This is an excellent resource for all college-bound students and even for those who are still undecided whether college or work is the best path to take. This book is filled with useful information and real-life examples. There are also plenty of space for notes to be written down and personal reflection questions throughout the book making it an interactive book. This can be a stressful time and I believe this book would definitely reduce much of one's anxiety. I am a certified school counselor and this is the best resource I have seen of this type geared specifically for the students. I would highly recommend this book for all schools to be made available to all of their high school juniors and seniors.
TeenCoder
Windows Programming
Homeschool Programming, Inc.
2012 Silver Medal
267 Pages
Check current price
Non-Fiction - Education
Reviewed By James Ventrillo for Readers' Favorite

"TeenCoder: Windows Programming by Homeschool Programming, Inc." is a text book for teens to learn computer programming at home. It is designed for them to learn by themselves, at their own pace. That is great because most parents would be at a loss about how to help their child if they get stuck in a "For Next loop." The book covers Microsoft's Visual C# 2010 Express programming platform, which is similar to Microsoft's Visual Basic programming platform. So I am familiar with how this material should be presented. Programming can be VERY difficult because it is alien, unlike almost anything a student has done before. At times it looks like some crazy hybrid of Algebra and broken English. But if it is taught correctly, it can be very engaging for the student, and downright exciting. It is akin to being given all the tools and education needed to create your own Hollywood movie. Students who learn programming can create just about anything their minds can imagine. It combines their reasoning skills with their boundless imagination. The hard part is acquiring those skills.

"TeenCoder" is an excellent book for laying the foundation for strong Windows programming skills. It is written in a warm conversational style. It makes you feel as though the instructor is sitting by your side having a conversation with you about the material. It just doesn't get any better than that. Images, examples, and well-crafted sample programs enhance this extremely well-organized text book. Plop your teen down in front of their computer with this book and in 6 months he or she will be begging you for the next one! Who knows, your child could be the next Bill Gates or Mark Zuckerberg!
Multiply and Divide with Sticks and Steps®
Maureen Stearns
2012 Bronze Medal
96 Pages
Check current price
Non-Fiction - Education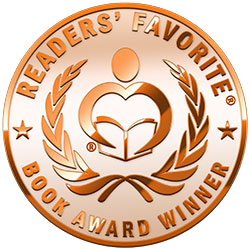 Reviewed By Joy Hannabass for Readers' Favorite

What is your reaction when your child asks you for help with multiplication? It is difficult for most kids to learn, and even more difficult sometimes to teach them. Well, now you have a great resource to help you with this problem. In her book "Multiply and Divide with Sticks and Steps," Maureen Stearns shows us a whole new way of teaching these things to our kids. And it is not only fast and easy, it is a lot of fun too! Once you try this method, you will be so amazed you will never think about the old ways of learning to multiply and divide again. Wow, this is so easy! Why did it take so long to figure this out? Maureen Stearns has figured out a method that will help all children, and adults alike. And this is especially exciting for those children with learning disabilities, or those not as fast as others with maths. I won't give the method because you need to purchase the book for this, but once you read and view the graphics in this book, you will say exactly what I did, Wow, this is so easy!

I highly recommend Maureen's book "Multiply and Divide with Sticks and Steps" to everyone who has small children! This book is a must in teaching your child these important steps. And I also feel that this book is a must for every church, school, and public library because it is such a reliable resource for students. And you home school students, what a wonderful invention for you! I just can't say enough about this book. Grab a copy for yourself, and then encourage your church, school and public libraries to purchase a few copies.
The Emotion Behind Money
Building Wealth From the Inside Out
Murphy Casserly
2011 Gold Medal
199 Pages
Check current price
Non-Fiction - Education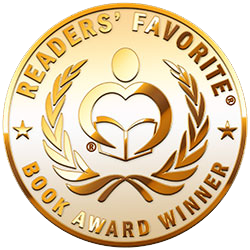 Reviewed By Anna del C Dye for Readers' Favorite

The first thing that I liked about this book was the Affirmations for Wealth Building found on the first pages. I know them to be true, for I have used them in my life. They are powerful views of the changes we can implement in our lives.

The other things I like are the different homework exercise sprinkled around throughout the book so you can learn hands on.

We all have a reason why we used money the way we do. I know what it is to be hungry so my pantry has a year's supply of food, because I don't want ever to run out. A person who never had new shoes in his or her early life will have shoes coming out of their ears and spend a lot of their money on shoes.

Julie shows us the many faces of why we use money the way we do. She has demonstrated that we need to manage our finances according to our own circumstances. My case will be different than yours therefore the result or application of the principles will also be varied.

Julie wrote a great book in how to understand your reasoning about money and show you the different things you can benefit from no matter what your life's path. I found that Building Wealth from the Inside Out is a well-written easy book that could change your life's outlook forever. I recommended this book to everyone, it is clear, enlightening and fun to read.
The Bubble Boys
How Mistaken Educational Ideals and Practices are Causing A Warped Social Fabric
Jason Goetz
2011 Bronze Medal
256 Pages
Check current price
Non-Fiction - Education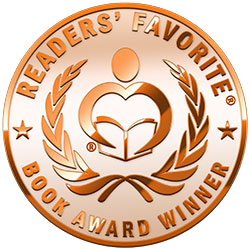 Reviewed By Robert Rose for Readers' Favorite

The title, The Bubble Boys: How Mistaken Educational Ideals and Practices Are Causing A Warped Social Fabric, gives the impression that this will be another book about what we're doing wrong in education and why and how to fix it. Jason Goetz, who admits being a voracious reader, will impress anyone with his intelligence and ability to give us a historical and world view on what has been considered the roles of education.

Unfortunately, the people who need to read his analysis are not readers. They are so busy filling out papers and defending themselves and their beliefs and actions that they are emotionally exhausted. They do not want to see or admit that what they believe and are doing is more harmful than helpful. Ditto to politicians, government workers, and private individuals whose "Me first, me only" attitude and behavior Jason sees as a main cause of the present moral decline. The result is our political, ecological, and financial crises.

Enlightening are his personal experiences from elementary through graduate school. He gives very specific instances of the self-protective stance many educators and professors take regarding their beliefs and what they are willing to do those who challenge their authority. His examples of teachers and professors who were too insecure and dishonest to admit that a student could possibly know more about their area of expertise, so punished him by giving him a much lower grade than the one their own records showed he had earned. When his appeal to the professor was rejected he went to the department chair and then to the next higher level. Protection of self and school meant no justice. No surprise that injustice results when the insecure are challenged. His explanations of morality and virtues are excellent.
The Classroom CEO
Empowering Teachers Through the Use of Business Leadership Principles
Deborah R. Prichard. MA Ed.
2011 Gold Medal
160 Pages
Check current price
Non-Fiction - Education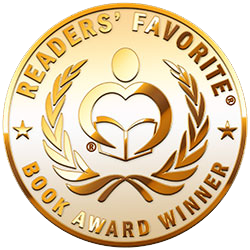 Reviewed By Robert Rose for Readers' Favorite

The Classroom CEO made me wonder if Deborah Prichard was going to discuss how administrators could better manipulate their employees. The subtitle, Empowering Teachers Through the Use of Business Leadership Principles, made me worry that a "bottom line" or "impossible accountability" would make teaching even crazier and more difficult.

I was dead wrong! Debbie has written an amazingly easy-to-read, easy-to-do book that shows how to empower everyone in any organization. It does mean sharing power that many will resist.

Her seven principles - purpose, performance, motivation, grace, service, flexibility, and ethics - form a philosophy in a practical handbook that can immediately empower those who understand and properly use it. I make this disclaimer because I fear many will nod their heads in agreement with the principles, but will not "share" their power to empower those with less legal power.

However, this does not diminish what she has already taught successfully to others and has so clearly explained in her how-to-do-it sections. She uses lecture-information, then Your Stories, Power Up, and Your Notes to give listeners activity-based experiences to individualize their responses and reinforce the teachings. It is an excellent teaching manual.

Teaching staffs, parents, administrators all can use this for group training or for individual learning from the book. If done as a staff, it could easily improve the climate of the school.

I give it five stars in all categories and a head start for the education book of the year.
Disorder in the Classroom
Or a Firsthand Account of Substitute Teaching in the Chicago Public Schools System
Janice M. Hypolite
2010 Bronze Medal
156 Pages
Check current price
Non-Fiction - Education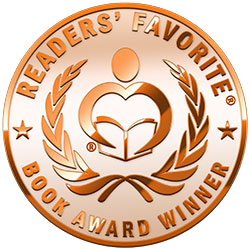 Reviewed By Anne Boling for Readers' Favorite

Janice Hypolite retired from her position as an accountant, spent time with her daughters and then decided to pursue her desire to teach. In the 1980s it was very easy to achieve certification to substitute teach. After a short while she returned to accounting. In 2007 she decided to return to subbing. Her certification was out of date and the criteria to gain one was much tougher. After receiving her updated certification Janice prepared herself for the new school year by buying paper, pencils, a tote and searching for lessons to keep the students occupied. She expected to work frequently but it was the end of Oct. before she was called to teach. The teacher had not left a lesson plan. The students were loud, rude and uncooperative.

At one point Janice asked herself the question, "Who is in charge, the students or the teachers." After having also been a substitute teacher with similar experiences I can say that too often the students are in charge. MS Hypolite apparently kept a diary of each class she taught and problems within the class. Being a sub is not easy. I found the best subs were retired teachers. They had degrees in education. They were better prepared to handle the behavior problems in the classroom. Students seem to recognize their authority.
Not everyone is cut out to be a teacher. Many who desire to be one lack the skills that are needed. I discovered early on that I worked better in EBD classes than in regular classrooms.

Author Janice Hypolite's experiences as a substitute teacher in the Chicago Public School system are informative and well documented. She effectively discusses discipline problems and the attitudes of teachers, as well as the issues facing subs like intimidation from other teachers and lack of lesson planning.The last chapter of the book is filled with the author's creative suggestions and honest opinions. There is a lot of valuable experience and wisdom in this book that readers will find eye-opening, especially parents and those in the educational field.
As I Am
A True Story of Adaptation to Physical Disability
Garret Lee Frey, Dr. Karen Hutchins Pirnot
2009 Silver Medal
260 Pages
Check current price
Non-Fiction - Education
Reviewed By Anne Boling for Readers' Favorite

Garret was only five years old when his way of life was completely altered. A freak accident left him paralyzed from the neck down. While he lost all use of his limbs and could not breathe on his own, his mind was unaffected. Dr. Karen Hutchins Pirnot, Pediatric Clinical Psychologist was asked to treat Garret's depression. They quickly became close friends. Pirnot taught Garret relaxation methods that assisted him in staying calm.

In As I Am, Garret shares his story. He begins with the accident, takes us through his years in school and into his life as a young adult. Garret is a personable young man. He has tenacity. Garret Lee Frey is an inspiration to all people. I admire his attitude.

As I Am is an incredible read. I couldn't put it down and read it in one sitting. He writes in an easy to read, conversational style. Garret doesn't waste his time complaining. As I Am, A True Story of Adaptation to Physical Disability by Garret Lee Frey and Dr. Karen Huchins Pirnot is a must read book!
Contact Author -