Have Fun & Get It Done
Graduate From a Top University in 3 Years or Less Without Being a Genius
Jenee Ariel Dana
2012 Gold Medal
174 Pages
Check current price
Non-Fiction - Education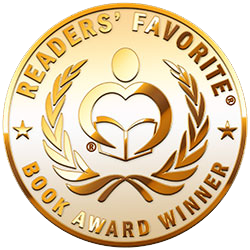 Award-Winning Book
                                                      
Have Fun & Get It Done Graduate From a Top University in 3 Years or Less Without Being a Genius
won the Gold Medal from Readers Favorite International Book Awards Contest for it's outstanding performance in the category of Non-Fiction Education.
Isn't it time to get better grades and have more fun?
Learn the secrets to better grades and more fun from Productivity Expert Jenee Dana, who graduated UCLA in 3 years and still had a blast, in spite of struggling with ADHD and undiagnosed reading disabilities!
Decide if the 3-Year Plan is the Right One for You
Create Your Plan: Figure Out What YOU WANT and WHY You Want It
Get Good Grades with Less Effort (still effort...but less of it)
Drop the Schedule Wedgie: Balance Your Schedule so You're Successful in School and Have Time for Fun!
TeenCoder
Windows Programming
Homeschool Programming, Inc.
2012 Silver Medal
267 Pages
Check current price
Non-Fiction - Education
Multiply and Divide with Sticks and Steps®
Maureen Stearns
2012 Bronze Medal
96 Pages
Check current price
Non-Fiction - Education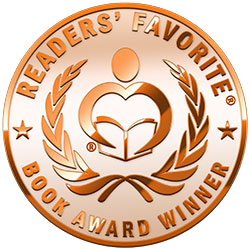 Math concepts can seem very abstract, but in just a short time, literally in just 5 minutes, students can learn how to multiply. This book concretely shows what multiplication is, instead of just having students memorize the times tables. It gives step-by-step instructions as well as sample problems showing how the process works. A natural flow occurs throughout the book as concepts get more difficult. Also included are easy ways to divide, find least common multiples, and square roots. This simple, hands-on method will help students achieve a better understanding of mathematics and boost self-confidence as well. Students will become so proficient they will be able to teach Sticks and Steps to others who struggle with multiplication and division. Multiply and Divide with Sticks and Steps is easy to learn, easy to teach, and so logical, it's easy to remember. An essential resource for parents and educators to carry with them in their bag of tricks.
The Emotion Behind Money
Building Wealth From the Inside Out
Murphy Casserly
2011 Gold Medal
199 Pages
Check current price
Non-Fiction - Education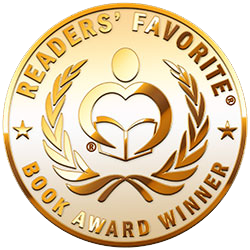 This book is based upon an insight that's literally turning the financial services industry upside down. It's the notion that we each have specific emotions, or emotional patterns, attached to money that were imprinted on us before we even had a choice to have a checking account. Whether you personally recognize this or not, today those emotions impact every financial decision you face. They are responsible for how you make money and how you keep it, or whether, as is often the case, it seems to go out the door faster than it comes in. Amazingly, those feelings are not just fleeting reactions; they actually influence how much money you'll make and amass throughout your entire life! The purpose of this book is to help you recognize your emotions behind money, and likewise help you discover healthier ways to respond to those feelings. Through everyday language, lively anecdotes, and engaging exercises it will: - Help you see your life and your money through a different lens; - Empower you to align your financial destiny by living from the inside out; - Teach you how to discover and define what you truly desire to live abundantly.
The Bubble Boys
How Mistaken Educational Ideals and Practices are Causing A Warped Social Fabric
Jason Goetz
2011 Bronze Medal
256 Pages
Check current price
Non-Fiction - Education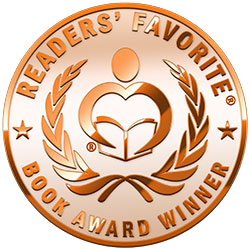 The Bubble Boys: How Mistaken Educational Ideals and Practices are Causing A Warped Social Fabric is an expose on some of the disturbing intellectual trends in academia.
The Classroom CEO
Empowering Teachers Through the Use of Business Leadership Principles
Deborah R. Prichard. MA Ed.
2011 Gold Medal
160 Pages
Check current price
Non-Fiction - Education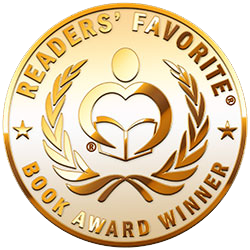 Deborah Prichard encourages teachers to discover, engage, and empower the leader in them. The Classroom CEO introduces seven best practice leadership principles. These seven skills, taught to and used by business leaders throughout the world, are presented through stories, tips, and examples. And Power Up exercises provide a simple yet insightful approach to professional and personal empowerment, leading to renewed purpose and joy in teaching. Award winning educator and leadership facilitator Debbie Prichard invites teachers into the corporate classroom where leaders and high potentials learn and practice the arts of emotional intelligence, soft skills, and relationship building. This 160 page book is a valuable tool for both new and experienced teachers.
Disorder in the Classroom
Or a Firsthand Account of Substitute Teaching in the Chicago Public Schools System
Janice M. Hypolite
2010 Bronze Medal
156 Pages
Check current price
Non-Fiction - Education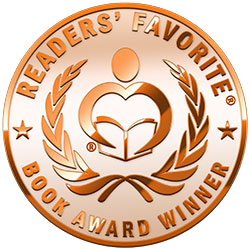 Undeniably, the experiences I had as a substitute teacher in the Chicago Public Schools (CPS) system are unbelievable but true. They occurred from October 2007 to February 2009 and offer a glimpse of what student behavior is like inside the classroom. The book's main focus is to relate what happened in the classroom when I accepted assignments. Being an inexperienced substitute teacher, I had little preconceived ideas about what to expect, but through a process of interaction and assessment drew some very disturbing conclusions. In sum, the conduct of students is not good and it seems that no one in a responsible position is willing to acknowledge or do something about correcting it. The whole school system seems to be in a state of flux. CPS is going through a dramatic change. The certification process for teachers, including substitute teachers, has become more difficult for those coming into the profession. Schools are being closed and some tenured teachers find this to be a threat to their livelihood. And at least for the schools where I taught, classroom behavior is a serious problem. This subject is certainly controversial and some of the actions of the students appalling. I always thought I would try teaching and that is what I have done, but it is hardly what I expected.
As I Am
A True Story of Adaptation to Physical Disability
Garret Lee Frey, Dr. Karen Hutchins Pirnot
2009 Silver Medal
260 Pages
Check current price
Non-Fiction - Education
In a single moment in time, four year old Garret Frey was transformed from an active and energetic four-year-old to a quadriplegic, ventilator-dependent boy who struggled to make sense of a world in disarray. For seven years, Garret worked with Clinical Psychologist Dr. Karen Pirnot as Garret learned that his mental powers could help compensate for the loss of body function. As I Am details the struggles of Garret's mother to advocate for a "normal," childhood education for her son in the city of Cedar Rapids, Iowa. In order to be afforded a stimulating learning environment in the least restrictive environment, Garret's legal case went through a lengthy court process, ending in his appearance before the Justices of the United States Supreme Court. The Supreme Court ruling in Garret's favor set precedence for access to public education for thousands of handicapped children throughout the nation.
Contact Author -