All Kids Can Thrive
A Holistic Education Resource for a Successful and Conscious Classroom
Sheena L. Smith
2022 Gold Medal
226 Pages
Check current price
Non-Fiction - Education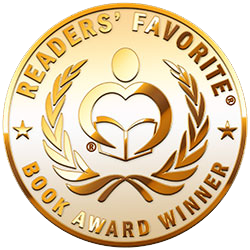 Reviewed by Cassie Widjaja for Readers' Favorite

All Kids Can Thrive by Sheena L. Smith is a comprehensive guide for those working with children or having children with or without disabilities. Educators and parents will discover various approaches, tools, and strategies to wholly empower each child to strive for balance within their mind, body, and spirit. Having been a special education assistant for over 20 years and raising four children, including two with special needs, Sheena understands fully the challenges children face daily, whether at home or within the educational system. Several takeaways for educators include how your intuition is one of your best assets when working with children and the secrets to building positive relationships and connections.

All Kids Can Thrive is an absolute lifesaver for educators and parents seeking advice on helping children reach their full potential. Sheena L. Smith identifies the main areas for development and provides practical strategies for tackling the problem. By including groundbreaking research from top individuals such as Maria del Carmen Salazar, Sheena made her book as comprehensive and informative as possible. Sheena also did an incredible job of explaining how having empathy and good personal relationships do wonders for a growing child. With smooth transitions between each section, I found myself unable to tear myself away from the book. Above all, though, I love how Sheena sees children as complete the way they are, and her vision shines through her writing. For those planning to engage with children in any way, this book will remind you of the incredible opportunity and responsibility to guide a young child into their future!
Creating Literary Stories
A Fiction Writer's Guide
William H Coles
2021 Finalist
130 Pages
Check current price
Non-Fiction - Education
Reviewed by Emily-Jane Hills Orford for Readers' Favorite

What is literary fiction? And what makes it different from memoirs or genre fiction? Literary fiction is something that will stand the course of time; it will make a bold statement and allow the individual reader to grow in his or her experience merely by reading the story. Basically, literary fiction is a complex work of art, something to be savored, studied and analyzed. So, how does one write literary fiction? It must be assumed that any writer can write a good story, but is it literary fiction? Does it have the potential of becoming literary fiction? There are many elements essential in the creation of a good piece of literary fiction. First of all, characterization is important. "The author who wants to create great stories must characterize well." The characters give the story focus, meaning, direction and so much more. And that, in the art of literary fiction, is what makes it. In effect, "Meaning and purpose are crucial."

Author William H. Coles' Creating Literary Stories: A Fiction Writer's Guide is a powerful tool to help writers, both beginners and established, to create their great work of literary fiction. Starting with a discussion and comparison of literary fiction versus memoir or genre fiction, the author proceeds to outline the important elements of a good work of literary fiction. Step-by-step, he leads the reader through the complexities of characterization, narration, dialogue, conflict, point of view and so much more. Using examples from classic literature, each important element is explained and compared to help the reader comprehend the complexities of the story's structure. This is a must-have guide for all writers. Well written and laid out, this is an interesting read.
Learning in Lockdown
A Parent's Guide to Helping Young Children Thrive During Campus Closure
Dylan Meikle
2021 Honorable Mention
72 Pages
Check current price
Non-Fiction - Education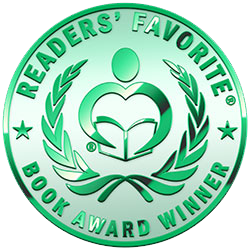 Reviewed by Jamie Michele for Readers' Favorite

Learning in Lockdown by Dylan Meikle is a non-fiction guide for parents and guardians who have had to pick up the baton during the race to curb the global COVID-19 pandemic, working with the children in their home who are no longer able to safely return to the classroom. Homeschooling is not new but for many American households, it was neither expected nor desired. It is difficult on adults and children alike, tossing them into unfamiliar territory with mixed results in both the learning aspect and the emotional stress that added fuel to the fire. In the course of over a dozen distinct and interconnected chapters, Meikle provides practical advice, encouragement, the different emotional phases as a "schoolwork manager", structure, strategy, and self care, among many other things.

Dylan Meikle presents a well-timed and thoroughly well-compiled manual for the home education part of sheltering in place in Learning in Lockdown. I found the narrative to be extremely relatable and Meikle makes himself easy to connect with almost immediately. I haven't met a single adult wading through the new learn from home model who doesn't have heaps of frustration, compounded by unimaginable exhaustion. The most refreshing part to me was on self-care, something I have started focusing on as I let the things I truly cannot control go. Of particular note and an area I have struggled in is knowing when enough is enough. We all know how difficult it is to get a child to finally hunker down and work, and when it does happen and there is progress we are tempted to keep it going. Meikle tells us not to. Don't push burnout. Move away on a high note. I feel like I need to print this section out and tape it to my mirror. Very highly recommended.
Cosmic Queries
StarTalk's Guide to Who We Are, How We Got Here, and Where We're Going
Neil deGrasse Tyson
2021 Silver Medal
347 Pages
Check current price
Non-Fiction - Education
Reviewed by Grant Leishman for Readers' Favorite

Cosmic Queries: StarTalk's Guide to Who We Are, How We Got Here, and Where We're Going is television-astrophysicist and author, Neil deGrasse Tyson's attempt to do the seemingly impossible – explain the formation of the Universe and the creation of life, to science-virgins and novices like me. When asked to review this book, I wondered if the author, in his usual inimitable manner, familiar to StarTalk viewers, would be able to translate his down-to-earth television approach into the written word, despite the incredibly complex scientific concepts involved – the answer was a resounding, yes! Neil deGrasse Tyson covers a staggering array of concepts and scientific discoveries in this work, ranging from the history of scientific theory and the universe, philosophy, and science, right through our current scientific perception of the Big Bang and culminating in the possibilities for future discoveries, especially in the field of quantum physics. As well as looking at purely scientific discoveries that help us define our place in the Universe, the author also considers where we are currently at in our quest for knowledge, what still can be achieved, and ultimately how it may all end for us, billions of years from now. From atoms to quarks, to Leptons and Neutrinos; from DNA to RNA, to Natural Selection, to Synthetic Life, and Alien Life; from what existed before the Big Bang, through to the end of the Earth and even the possibility of Multiverses existing, this book covers it all and gives the reader an in-depth, yet understandable view of our world and our place in the Universe.

Despite my severe lack of a scientific bent as a child, I have always had a deep fascination with the cosmos, astronomy, and the idea of discovering our place in the Universe. I approached Cosmic Queries from the perspective of whether it would help me to grasp some of those difficult concepts of science and cosmology that I'd always struggled with. The answer was definitely yes. I won't pretend that small parts of it still didn't go right over the top of my head and leave me rolling my eyes in despair, but having now read Neil deGrasse Tyson's fantastic, easy-to-read and to grasp book, I have a much deeper and clearer understanding of how the Universe began, how life was born and ultimately where we are all headed, as a species and as a planet. One concept that will always stick with me from this amazing book is the idea that it is not what we don't know that is important, but rather what we don't know we don't know that really matters. I liked the idea of humanity being on a continuum of understanding, that we have only just begun with a long way to still travel. I can honestly say I gained so much insight into things I'd struggled to come to grips with in the past about science in general but also about physics in particular.

The book is so readable, partly because of the plain English it is written in but also because of deGrasse Tyson's trademark humor and ability to explain the unexplainable, in a language even I can understand, without seeming to talk down to me or to sound patronising. I particularly enjoyed the liberal sprinkling of Neil's tweets throughout the book which served to break up the heavier technical content with wit and deprecating humor. The photographs and illustrations are absolutely superb and add immeasurably to the understanding of the text. I'm not sure if people still have such things as "coffee-table books" but regardless, I would be proud to display this magnificent book on any coffee table of mine. If you want to understand life, the Universe, and humanity, this is definitely a good place to start. I cannot recommend this book highly enough.
Media Writer's Handbook
A Guide to Common Writing and Editing Problems
George T Arnold
2021 Gold Medal
425 Pages
Check current price
Non-Fiction - Education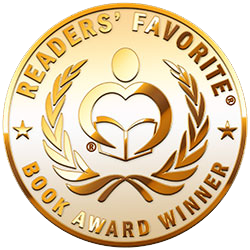 Reviewed by Liz Konkel for Readers' Favorite

Media Writer's Handbook: A Guide to Common Writing and Editing Problems by George T. Arnold focuses on various ways to make your writing stronger and is aimed at impatient people. The first part of the guide provides easy tips for improving your writing and speaking skills. This fact-checking tool is an ideal resource that includes words often confused with each other, tips for avoiding wordiness, and understanding trite expressions. Part two covers the required rules to keep in mind when reviewing your writing, while part three looks at punctuation. Part four is a quick go-to reference for spelling and vocabulary. The guide also includes a table of contents, index, and cross-references with several examples, and examples on syntax.

George T. Arnold aims this resource at writers, students, teachers, and professionals by creating a guide for fact-checking your writing. The goal is to improve writing and guide people on how to self-edit through tips, sentence structure, and common mistakes. The guide is well organized and includes easy-to-follow sections that will immediately help to improve how you write. Each part includes various tasks such as what to omit, avoiding the use of talking inanimate objects, and tips for being cautious with word choice. Arnold provides sections that teach how to find your own writing mistakes and how to spot common flubs which include obvious mistakes, wordiness, and imprecise word choices. This media writer's handbook covers every aspect of writing and serves as a teaching tool and a reminder for every professional to remember correct plurals and to be on the lookout for pretentious language, jargon, and cliches. Arnold features a rundown of the basics such as pronouns, noun-pronoun agreement, verbs, subject-verb agreement, adjectives, and adverbs.

This resource will make you feel more confident in your writing, whether for a business proposal, e-mail, novel, lesson plan, or media. Media Writer's Handbook is a resource that focuses on common mistakes and mistakes you may not even know you're making. This guide will quickly become your best friend and go-to resource to strengthen your writing.
Get In, Get Out, Get Hired!
The MBA survival guide
Dean Perry Rosenwald
2020 Finalist
124 Pages
Check current price
Non-Fiction - Education
Reviewed by Randy B. Lichtman for Readers' Favorite

If you are considering applying for an MBA Program, then Get In, Get Out, Get Hired! by Dean Rosenwald has some valuable information to share with you. It has been subtitled "The cheat sheet to success in US MBA programs: How to get accepted, succeed academically, and land the job you've always wanted." It talks about all three stages for the MBA—Applying to an MBA Program (Get In), Succeeding in an MBA Program (Get Out), and Applying and Interviewing for a Job (Get Hired). It is an interesting book written from the perspective of an MBA graduate, based on the author's experience and recommendations for success.

In the first section, "Get In", Rosenwald focuses on motivations on why to enter an MBA program and the steps of preparation for acceptance by a selected program. This section of the book is the most valuable as one considers whether it is worthwhile to spend the money needed to finance an MBA, as MBAs are not for everyone. Deciding on the right college with the right format based on their ratings and the right format (full-time, part-time, online) are very important factors to consider as they can affect your future career path as well as networking and job opportunities. Networking is an important aspect to consider when choosing the right program and there is more information on this within the second section of the book.

In the second section, the author explains how the Orientation is important in meeting people and forming study groups, a very valuable resource of success in selecting the right people to help you succeed. MBA Programs often focus on case analysis and Rosenwald explains some valuable success strategies. The section on courses reflects the offerings at Katz Graduate School of Business at the University of Pittsburgh and does reflect similar curriculum as other schools, but it is important to know that not all the courses pertain to all MBA Programs. The final section is an in-depth discussion of job hunting and interviewing strategies valuable for MBAs as well as other graduates. The information in this section is practical and universal.

Overall, Get In, Get Out, Get Hired! is a valuable book if you are considering investing your time and money in an MBA Program. If you are considering selecting a program, then its practical information from an MBA graduate will be worthwhile to read and analyze your own motivations to do so.
It's 5 AM Go Home
Weddings, Parties and Events SO GOOD Your Guests Won't Leave!!
Michael Scott Novilla
2020 Honorable Mention
268 Pages
Check current price
Non-Fiction - Education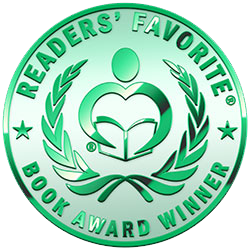 Reviewed by Mamta Madhavan for Readers' Favorite

Events and parties are the best way to release stress. NOVA 535 is a number one rated venue in St. Pete, Clearwater, and Tampa where parties are thrown and guests don't want to leave. It's 5 AM Go Home: Weddings, Parties, and Events So Good Your Guests Won't Leave by Michael Scott Novilla is the author's unique journey of creating something different and beautiful and which stretches beyond being just a party. This step-by-step guide will take readers on an interesting journey along with the author, the NOVA way, which is exciting, wild, and entertaining. Reading this fun manual will help readers host amazing events, parties, or weddings that are personal, unconventional, and engaging.

NOVA 535 is a big place with lots of space both inside and outside where mini atmospheres can be created. The topic is refreshing and original and gives readers tips and tools on how to adopt the NOVA way and give guests and customers complete satisfaction while throwing a party. The personal experiences and stories in the book help readers connect with what the author is trying to convey and understand the NOVA way better. The techniques and strategies in the book will make event planning easier and fun. The author's writing style is simple and elegant, and his fluidity in expression and words give a good pace to the book. A thread of nonchalance and fun run through the book, making it informal and accessible to readers.
The Quick Guide to Classroom Management
45 Secrets That All High School Teachers Need to Know (Rogers Pedagogical) (Volume 1)
Mr Richard James Rogers
2020 Bronze Medal
234 Pages
Check current price
Non-Fiction - Education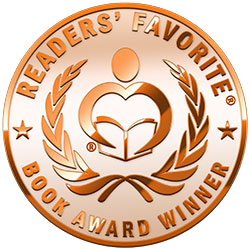 Reviewed by Mamta Madhavan for Readers' Favorite

The Quick Guide to Classroom Management: 45 Secrets That All High School Teachers Need to Know by Richard James Rogers is a simple and insightful manual that gives interesting and useful tips on how to create a good working relationship with students and to bring out the best in them. It is important for teachers to effectively deal with the dynamic interplay of many factors in a student's life so they have effective classroom management. This book gives good suggestions and techniques and how to apply them so that it is easy to deal with students. This guide will teach readers how to find their own methodology in dealing with students. Teachers require certain habits to create changes and improvement to become outstanding teachers and this book is a great help.

The tips and advice shared by the author are simple and can be practiced easily. The personal stories and experiences help readers connect with the author's words. This is a great book for teachers who are struggling when it comes to forming a positive relationship with their students and making their classroom sessions more engaging. The illustrations are useful when it comes to understanding what the author is trying to convey. Question Time is good for reflecting on the topic and the author has made the book interactive so that readers can also participate in the methodology discussed while reading. The use of illustrations and exercises make it a fun read without sounding too preachy and difficult. It is definitely a relevant book for all teachers who want to hone their craft.
Learn to Love
Guide to Healing Your Disappointing Love Life
Thomas Jordan, Ph.D.
2020 Silver Medal
132 Pages
Check current price
Non-Fiction - Education
Reviewed by Christian Sia for Readers' Favorite

In the opening lines of this groundbreaking self-help book, Learn to Love: Guide to Healing Your Disappointing Love Life, Thomas Jordan, Ph.D., the author, cautions that: "This is a book about love relationships. About the relationships we form, healthy or unhealthy, when we fall in love." Falling in love is an experience that happens to most, if not everyone, but the big question is: Why does love hurt so much in many people? How can they heal from painful relationships? And how can they transition from people who develop destructive and sabotaging attitudes to persons who build relationships that reach deeper levels of intimacy, joy, and healing? This book provides surprising answers to these questions and explores similar questions.

This book combines a strong psychological approach with a unique understanding of social and personal issues to create a roadmap to building love relationships that are healthy and enriching. In this book, readers will learn how their first experience of relationships — even as babies — determine the way they love; they will understand just how they have been taught (or conditioned) to love and those lessons that set them up for failure or success in their relationships. They will understand how to unlearn the bad habits that spoil relationships and develop those that are positive, and a lot more. Learn to Love is one of the best books I have read on relationships, after The Five Love Languages.

The author clearly defines an unhealthy love life, explains why some people repeat relationship problems and why they replicate unhealthy relationship experiences and shows readers how they can take control of their relationships and their life. Thomas Jordan, Ph.D. writes beautifully and renders a complex message so simple that readers clearly understand how to transform their relationships. The book is packed with tips that help anyone to improve their relationship. A powerful guide, especially for those with painful love relationship experiences.
The Growth Quotient
Subbarao Mukkavilli
2020 Gold Medal
286 Pages
Check current price
Non-Fiction - Education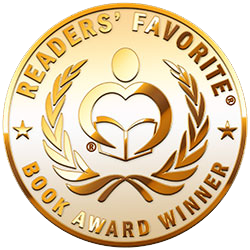 Reviewed by Edith Wairimu for Readers' Favorite

Written for a vast audience in the corporate sector including employees, entrepreneurs, team leaders, and business leaders, The Growth Quotient by Suram is an informative guide about growth, efficiency, preparedness, effectiveness and more. Chapter two of the work discusses how growth can be maintained and achieved in the context of ever-changing technological trends. Other topics discussed in the section include managing public personality/reputation and the aspects that contribute to a stable career. The fourth chapter discusses the external world and explains topics relating to communication, building relationships, client satisfaction, and others. Other chapters discuss broader topics divided into specific sub-topics and they include self-awareness, conflict resolution, digital trends, and data interpretation.

When reading Suram's The Growth Quotient, the infographics, psychometric tests, and charts were useful in helping me grasp the information contained in the book. Anecdotes and illustrations make the content interesting. This is further enhanced by the inclusion of engaging questions. In a world that is constantly changing, Suram provides practical tools that help in the process of growth. Various platforms that have revolutionized different industries, such as Canva, are discussed. The messages contained are encouraging such as why and how to get rid of unfounded fears or how to minimize weaknesses by working on and adding to strengths. Others are informative and unique such as the discussion on why it is important to filter information that gets to the mind as the mind does not have its own filter. The Growth Quotient provides useful business strategies for persons in the corporate world.
Contact Author -