Rhythm for Sale
Dr. Grant Harper Reid
2018 Finalist
300 Pages
Check current price
Non-Fiction - Cultural
Reviewed by Maria Beltran for Readers' Favorite

The main protagonist of Rhythm for Sale, Leonard Harper, is a talented African-American born in an era of discrimination and of a blossoming entertainment industry to which he was drawn. He was the son of a poor singer from Birmingham, Alabama. He learned the art of soft shoe dancing, a type of tap dancing popular during those years. In almost no time, he had become a master of his craft, going on his own at the age of 16 in New York, even working with greats such as Louis Armstrong. Despite white people ripping him and other African-American counterparts of their work and earnings, he was able to do many performances and shows and, through his hard work, was also able to stage the much-lauded African-American Broadway show Hot Chocolates in 1929. Rhythm For Sale, written by his grandson, Grant Harper Reid is his story.

Grant Harper Reid's debut book is a fascinating look at the dazzling Harlem Renaissance that was the backdrop to the life of his grandfather, Leonard Harper, a known figure among history buffs and dance and theater enthusiasts. Leonard Harper was not only a gifted performer, he also contributed much to the Harlem Renaissance as a choreographer and stage director so that even to this day others look up to him and his works. Those wanting to learn more of this wonderful era of dance and theater history will realize they have a marvelous find in Rhythm for Sale. The author's writing style is highly descriptive and entertaining and his book not only tells of his grandfather's exploits as a performer – we also get to see his personal life, rife with affairs as well as exciting characters from gangsters to burlesque dancers in the nightclubs. This is a book every performer should read.
Entrancement
The Consciousness of Dreaming, Music and the World
Ruth Finnegan
2017 Finalist
288 Pages
Check current price
Non-Fiction - Cultural
Reviewed by Rabia Tanveer for Readers' Favorite

Entrancement: The Consciousness of Dreaming, Music and the World by Ruth Finnegan is a book that explores dreams and many other forms of consciousness, and how these interact with our dreams. In this diverse and amazingly well-crafted book, Ruth Finnegan is talking about states of consciousness, what they are, how they work and how they affect our bodies, minds and our conscious and unconscious selves. Her study of shared consciousness, death and dreams kept me riveted, not just because of how well-thought out her study was, but because it is so very easy to understand.

This is largely because Ruth Finnegan wrote it to be understood and appreciated rather than to impress someone. Just by reading this book, you can tell that it was written so that people can gain knowledge about dreams and consciousness and understand. I really appreciated the fact that Finnegan didn't just talk about this, but she took the time to research and delve into more modern research and areas of study, including neuroscience, literature, music and psychology.

Her words are simple yet powerful; they click with you. You don't have to read every line twice to be able to understand what she means. This book will be a great help for the student who needs some reference material. And since Ruth Finnegan covers plenty of subjects, this book will become a massive aid in getting their theories right. I had no idea dreams could interfere with and affect our consciousness so much. This is really very interesting and I absolutely love Ruth Finnegan's writing. Finnegan is one of those diverse writers who can write absolutely everything and anything and make it interesting for her readers.

My Father's Daughter
From Rome to Sicily
Gilda Morina Syverson
2017 Honorable Mention
296 Pages
Check current price
Non-Fiction - Cultural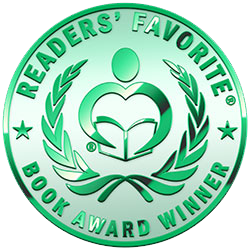 Reviewed by Claudia Coffey for Readers' Favorite

Twice during the 1980s, Gilda Morina Syverson traveled to Italy in search of her parents' roots. In October 2000, Gilda's parents and husband, Stu, accompanied her. The journal that the author religiously kept now gives her readers the trip of a lifetime in My Father's Daughter: From Rome to Sicily. Her father left Italy when he was 15 and had returned on numerous occasions including once as a soldier in World War II. Her mother was the first child born in America; her father had come from Italy six years earlier, her mother and oldest brother one year before she was born. Much of the story tells of the poignancy of retracing her father's steps there when he was a young boy, juxtaposed with the writer's memories from her earlier trips, and watching her mother "quietly watch the man she's been living with for over 50 years as he moves through his childhood surroundings." You see that the writer is just coming to terms with her parents as she "envisions her father as a little boy, playing in these narrow passages, like some of the young children we pass along the way."

In My Father's Daughter, Gilda Morina Syverson tells us what it was like to to attend a Papal Audience during the Catholic Church's Jubilee year under Pope John Paul II. Then from Rome we travel via train and ferry from the Boot of Italy through the Straits of Messina to Sicily and the home villages of her father and of her mother's people. Throughout our trip, we are part of the dynamics of this little quartet, and we see the happiness and friction of four very different people traveling together. The writer wants the trip to be absolutely perfect and we see disappointment and irritability when it is not. We learn of the differences and similarities between American and Sicilian customs. We amazingly see how family members a continent apart look and move alike. We read of the sad goodbyes at the end of the visit. And the food - the unbelievable food; like Stu, I would like the recipes too. Reading this delightful book makes me want to see the architecture highlighted by the soft October afternoon sun, and feel the ambiance of an October evening in Italy. For now, I will say thank you to the author for a vacation I truly enjoyed.

Eye to the Sky
Storytelling on the Edge of Magic
Bobby Norfolk
2017 Bronze Medal
224 Pages
Check current price
Non-Fiction - Cultural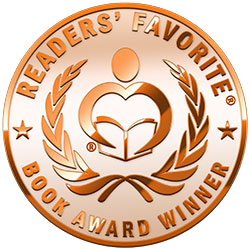 Reviewed by Gisela Dixon for Readers' Favorite

Eye to the Sky: Storytelling on the Edge of Magic by Bobby Norfolk is literally, as the title suggests, the story of Bobby's life told in his own words. Eye to the Sky is written in a fairly sequential manner and follows Bobby as he tells of growing up in the pre-Civil Rights movement era in the South in Missouri. He details his daily life as a kid going to school and playing, living with segregation and racial injustice, his struggles with stuttering as a kid and coping with his handicap, his interest and passion for music, the Civil Rights revolution and its influence on him, his spiritual leaning toward philosophy and self-realization, his wife and family, and finally, his art of storytelling itself.

Eye to the Sky: Storytelling on the Edge of Magic by Bobby Norfolk is a fun, engaging book where Bobby's talents as a storyteller come into play. The book is fast paced and Bobby's voice comes across as genuine and earnest. One can't help but feel themselves almost a part of Bobby's life, reliving those important moments. Another thing I greatly appreciated about this book was the first hand perspective on the '60s and '70s era and the Civil Rights movement. Having lived through it before and after, Bobby can truly provide genuine insight and he does. There are also several photos distributed throughout the book that bring these people to life. Overall, this is a fun, engaging read.

The Mastery of You
Toward an Understanding of Self
Renu Persaud
2017 Silver Medal
Kindle Edition
Check current price
Non-Fiction - Cultural
Reviewed by Ruffina Oserio for Readers' Favorite

The Mastery of You: Toward an Understanding of Self by Renu Persaud is a powerful book that combines personal testimony with insightful writing to offer readers a path to self-discovery and self-mastery. This is one of the best books I have read in the area of personal development, self-awareness, and connection with one's self. From childhood, we are made to journey more and more away from ourselves, fed lies that do not represent what and who we really are, and most of us grow up believing that we are what we aren't, thanks to the programming we have received. But this book challenges readers to dare to embrace themselves as they are, to face their reality, and to build a sense of self that is liberating.

This is a timely book for me and one that many people should read because lack of self-image is one of the chronic problems facing contemporary men and women. Renu Persaud combines personal testimony with powerful advice to create a path for readers to travel to themselves, offering tips and strategies that will allow them to develop a strong sense of self, invest in their journey towards self-esteem and self-confidence, and use it as a springboard to create a life of success and happiness. The Mastery of You: Toward an Understanding of Self is written in a beautiful, accessible style, with flawless prose and a voice that is very compelling. The author writes with confidence, a sign that she knows her subject matter very well. Here is a book that will help readers discover the secrets to building self-confidence and navigating the path to happiness.

If You Were Me and Lived in... Germany
A Child's Introduction to Cultures Around the World (Volume 21)
Carole P. Roman
2017 Gold Medal
35 Pages
Check current price
Non-Fiction - Cultural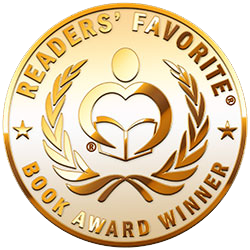 Reviewed by Rosie Malezer for Readers' Favorite

If You Were Me and Lived in...Germany is an educational children's book, written by Carole P. Roman and illustrated by Kelsea Wierenga. With an ever-changing lifestyle and culture, Germany is a country which comes with a long history, and people who enjoy the simplicity of nature. Once split by a wall, preventing many families from seeing each other for a very long time, Berlin is Germany's capital, which is now very culturally enriched, valuing the importance of love and family. Basic German language is used and explained throughout the text, using high-quality illustrations and cleverly-utilized linguistics. The historical sites in Germany are numerous, the food and culture are rich, the sports and festivals are vastly popular and the language is fun to learn. A full glossary of terms, used throughout the book, is provided at the end.

Carole P. Roman's beautifully presented book about such a rich culture is a true delight to read. The many educational facts about Germany are accompanied by unique illustrations which fit in with today's generation, such as taking selfies in front of a majestic old castle. Showcasing an amazing country in such a picturesque and interesting way was quite clever, especially during such political unrest in today's world. Never before had I seen how Germans live and relate to each other, both amongst friends and family, while within their own country. With so many things to see and enjoy in Germany, I am tempted to pack my bags and pay the country a visit, since it is not so far away from the one in which I live. I was quite pleased with the information the book provided, and recommend If You Were Me and Lived in...Germany to all readers aged 7-12, whether you have German friends, family, are studying the language, or someday hope to travel within Germany's borders.

Why Do We Quote?
The Near and Far of Others' Words and Voices
Ruth Finnegan
2016 Honorable Mention
348 Pages
Check current price
Non-Fiction - Cultural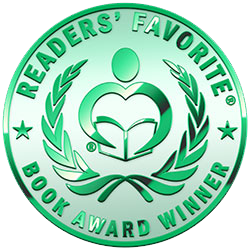 Reviewed by Chris Fischer for Readers' Favorite

In a highly interesting and well done book in the category of cultural nonfiction, Why Do We Quote? The Near and Far of Others' Words and Voices by author Ruth Finnegan is a worthwhile read. Pulling from anthropology, cultural history, folklore, cultural studies, socio-linguistics, literary studies, and the ethnography of speaking, the book provides an absolutely fascinating look at why people in our society quote others and how we do it. The book also serves as an excellent study into ideas like imitation, allusion, authorship, originality and plagiarism, and will make readers think deeply into our framework for why we think the way we do about quoting and our use of quotations. This book is both entertaining and educational, and readers will enjoy it from start to finish.

I must admit, when I looked at Why Do We Quote? The Near and Far of Others' Words and Voices, my first thought was, "A whole book about quotations? How is that possible? And how could it be interesting?" But I was certainly surprised by author Ruth Finnegan's excellent work. Her work is amazing in that it presents form and usage of speech in a highly interesting fashion, and her style of historical inquiry into the topic almost makes one feel as if you are reading a whodunit mystery. I was drawn into this book from the very beginning, and enjoyed it so thoroughly that I read the whole thing in only a few sittings. I highly recommend Why Do We Quote? to any reader looking for a unique and interesting book with a wonderful historical perspective. I look forward to reading more from author Ruth Finnegan as soon as I can, and hope that she is hard at work on her next book!
Where is Language?
An Anthropologist's Questions on Language, Literature and Performance
Ruth Finnegan
2016 Bronze Medal
Kindle Edition
Check current price
Non-Fiction - Cultural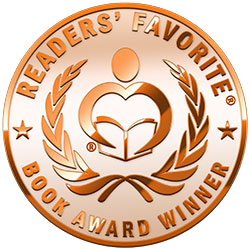 Reviewed by Rabia Tanveer for Readers' Favorite

Where is Language?: An Anthropologist's Questions on Language, Literature and Performance by Ruth Finnegan is a book on language and how it is used in the common world. It may sound boring to you, but if you have read Why Do We Quote by Finnegan, you know that you are about to go on a cross-cultural adventure that will teach a lot more than just what the title says. I have come to respect and expect a lot from Ruth Finnegan; she is the type of a person who I wish had taught me when I was in college.

Her new book, Where is Language?, talks about how we use language and how we perceive it. There are so many fashions and types of language and, yes, they are beyond verbal, oral and written. Yet again, Finnegan takes us on a journey where you travel the world with her and see where language is spoken and used in many colorful ways. I am actually shocked by her determination because coming up with a book like this is not easy.

She had to do a lot of research and I am pretty sure that most of the time that research was not enjoyable. However, she made it possible for the reader to not only enjoy the book, but also gain a lot from it. I definitely learnt a lot from it. This is yet another Ruth Finnegan creation that will stay in my book collection for a long, long time.
Better Dead Than Divorced
The Trials Of Panayota
Lukas Thanasis Konandreas M.D.
2016 Silver Medal
268 Pages
Check current price
Non-Fiction - Cultural
Reviewed by Lisa McCombs for Readers' Favorite

On September 6, 1953, Kupaki, a small Greek village is rattled by the unexpected, yet strangely anticipated, murder of young and beautiful Panayota. Married to the irresistibly wicked George Nitsos, Panayota refused to heed the advice of close friends and relatives when George proved time and time again guilty of his infidelities. Only intimate friends knew of George's physical abuse but Panayota spent many hours championing her husband's virtue. There was no reason to leave George. He was simply highly-strung and full of mischief. Everyone knew that about him. Besides, Panayota had no intention of sullying her reputation as the only divorced woman in Kupaki. Ignoring warnings from George's own business partner and even close family members, Panayota refused to acknowledge the seriousness with which George Nitsos was committed to starting his life afresh without her. Years following the trial of Panayota's murder, one attorney is quoted saying, "Nitsos broke more commandments than Moses wrote."

Better Dead Than Divorced: The Trials of Panayota, A True Story by Lukas Thanasis Konandreas M.D. is a frightening representation of real life in a small town. Not only is Panayota the poster child of women standing firmly beside their values, she can also be described as the last remnant of pride. Konandreas has thoroughly researched a bitter story of misguided trust in the evolution of true crime. Written in an engaging format closely resembling high intensity crime fiction, Better Dead Than Divorced is a fascinating read worthy of a possible big screen adaptation. Because, yes, fact is often stranger than fiction. I really enjoyed reading this.
Motions and Moments
More Essays on Tokyo
Michael Pronko
2016 Gold Medal
265 Pages
Check current price
Non-Fiction - Cultural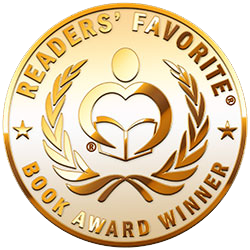 Reviewed by Ryan Jordan for Readers' Favorite

Motions and Moments: More Essays on Tokyo by Michael Pronko is a collection of essays about life in Tokyo, and particularly how it deviates from the life Western people might be used to in engaging with Eastern culture. Each essay is like a self-contained explanation of one facet of life in the context of a grander conversation, and each one is a complete work in its own right. They all flow very well together and contribute to the whole, some discussing behavior in Tokyo, or demeanor, or social norms, and how to interact effectively. All are told through the lens of one man and his interactions which gives it a narrative flow. This makes it almost feel like a fictional novel of short stories and vignettes rather than a collection of essays.

Each of the essays has an interesting tidbit to share and the quality of them is quite impressive. A lot of similar works don't have the same conversational quality of this work where the author says a lot of interesting things and also sounds like he knows what he's talking about. It was easy to read and contained powerful messages that don't necessarily apply only to life in Tokyo, but pertain to life in general, and this elevates the work to new heights. Motions and Moments: More Essays on Tokyo by Michael Pronko is a real winner and worth reading by anyone who is interested in conversational essays by a talented and experienced author.
Contact Author -