The Mastery of You
Toward an Understanding of Self
Renu Persaud
2017 Silver Medal
300 Pages
Check current price
Non-Fiction - Cultural
Reviewed by Ruffina Oserio for Readers' Favorite

The Mastery of You: Toward an Understanding of Self by Renu Persaud is a powerful book that combines personal testimony with insightful writing to offer readers a path to self-discovery and self-mastery. This is one of the best books I have read in the area of personal development, self-awareness, and connection with one's self. From childhood, we are made to journey more and more away from ourselves, fed lies that do not represent what and who we really are, and most of us grow up believing that we are what we aren't, thanks to the programming we have received. But this book challenges readers to dare to embrace themselves as they are, to face their reality, and to build a sense of self that is liberating.

This is a timely book for me and one that many people should read because lack of self-image is one of the chronic problems facing contemporary men and women. Renu Persaud combines personal testimony with powerful advice to create a path for readers to travel to themselves, offering tips and strategies that will allow them to develop a strong sense of self, invest in their journey towards self-esteem and self-confidence, and use it as a springboard to create a life of success and happiness. The Mastery of You: Toward an Understanding of Self is written in a beautiful, accessible style, with flawless prose and a voice that is very compelling. The author writes with confidence, a sign that she knows her subject matter very well. Here is a book that will help readers discover the secrets to building self-confidence and navigating the path to happiness.

If You Were Me and Lived in... Germany
A Child's Introduction to Cultures Around the World (Volume 21)
Carole P. Roman
2017 Gold Medal
35 Pages
Check current price
Non-Fiction - Cultural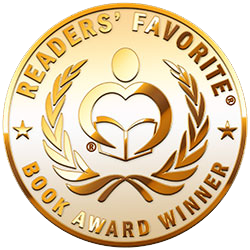 Reviewed by Rosie Malezer for Readers' Favorite

If You Were Me and Lived in...Germany is an educational children's book, written by Carole P. Roman and illustrated by Kelsea Wierenga. With an ever-changing lifestyle and culture, Germany is a country which comes with a long history, and people who enjoy the simplicity of nature. Once split by a wall, preventing many families from seeing each other for a very long time, Berlin is Germany's capital, which is now very culturally enriched, valuing the importance of love and family. Basic German language is used and explained throughout the text, using high-quality illustrations and cleverly-utilized linguistics. The historical sites in Germany are numerous, the food and culture are rich, the sports and festivals are vastly popular and the language is fun to learn. A full glossary of terms, used throughout the book, is provided at the end.

Carole P. Roman's beautifully presented book about such a rich culture is a true delight to read. The many educational facts about Germany are accompanied by unique illustrations which fit in with today's generation, such as taking selfies in front of a majestic old castle. Showcasing an amazing country in such a picturesque and interesting way was quite clever, especially during such political unrest in today's world. Never before had I seen how Germans live and relate to each other, both amongst friends and family, while within their own country. With so many things to see and enjoy in Germany, I am tempted to pack my bags and pay the country a visit, since it is not so far away from the one in which I live. I was quite pleased with the information the book provided, and recommend If You Were Me and Lived in...Germany to all readers aged 7-12, whether you have German friends, family, are studying the language, or someday hope to travel within Germany's borders.

Why Do We Quote?
The Near and Far of Others' Words and Voices
Ruth Finnegan
2016 Honorable Mention
348 Pages
Check current price
Non-Fiction - Cultural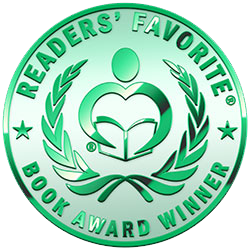 Reviewed by Chris Fischer for Readers' Favorite

In a highly interesting and well done book in the category of cultural nonfiction, Why Do We Quote? The Near and Far of Others' Words and Voices by author Ruth Finnegan is a worthwhile read. Pulling from anthropology, cultural history, folklore, cultural studies, socio-linguistics, literary studies, and the ethnography of speaking, the book provides an absolutely fascinating look at why people in our society quote others and how we do it. The book also serves as an excellent study into ideas like imitation, allusion, authorship, originality and plagiarism, and will make readers think deeply into our framework for why we think the way we do about quoting and our use of quotations. This book is both entertaining and educational, and readers will enjoy it from start to finish.

I must admit, when I looked at Why Do We Quote? The Near and Far of Others' Words and Voices, my first thought was, "A whole book about quotations? How is that possible? And how could it be interesting?" But I was certainly surprised by author Ruth Finnegan's excellent work. Her work is amazing in that it presents form and usage of speech in a highly interesting fashion, and her style of historical inquiry into the topic almost makes one feel as if you are reading a whodunit mystery. I was drawn into this book from the very beginning, and enjoyed it so thoroughly that I read the whole thing in only a few sittings. I highly recommend Why Do We Quote? to any reader looking for a unique and interesting book with a wonderful historical perspective. I look forward to reading more from author Ruth Finnegan as soon as I can, and hope that she is hard at work on her next book!
Where is Language?
An Anthropologist's Questions on Language, Literature and Performance
Ruth Finnegan
2016 Bronze Medal
Kindle Edition
Check current price
Non-Fiction - Cultural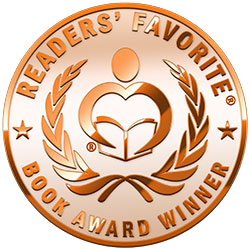 Reviewed by Rabia Tanveer for Readers' Favorite

Where is Language?: An Anthropologist's Questions on Language, Literature and Performance by Ruth Finnegan is a book on language and how it is used in the common world. It may sound boring to you, but if you have read Why Do We Quote by Finnegan, you know that you are about to go on a cross-cultural adventure that will teach a lot more than just what the title says. I have come to respect and expect a lot from Ruth Finnegan; she is the type of a person who I wish had taught me when I was in college.

Her new book, Where is Language?, talks about how we use language and how we perceive it. There are so many fashions and types of language and, yes, they are beyond verbal, oral and written. Yet again, Finnegan takes us on a journey where you travel the world with her and see where language is spoken and used in many colorful ways. I am actually shocked by her determination because coming up with a book like this is not easy.

She had to do a lot of research and I am pretty sure that most of the time that research was not enjoyable. However, she made it possible for the reader to not only enjoy the book, but also gain a lot from it. I definitely learnt a lot from it. This is yet another Ruth Finnegan creation that will stay in my book collection for a long, long time.
Better Dead Than Divorced
The Trials Of Panayota
Lukas Thanasis Konandreas M.D.
2016 Silver Medal
268 Pages
Check current price
Non-Fiction - Cultural
Reviewed by Lisa McCombs for Readers' Favorite

On September 6, 1953, Kupaki, a small Greek village is rattled by the unexpected, yet strangely anticipated, murder of young and beautiful Panayota. Married to the irresistibly wicked George Nitsos, Panayota refused to heed the advice of close friends and relatives when George proved time and time again guilty of his infidelities. Only intimate friends knew of George's physical abuse but Panayota spent many hours championing her husband's virtue. There was no reason to leave George. He was simply highly-strung and full of mischief. Everyone knew that about him. Besides, Panayota had no intention of sullying her reputation as the only divorced woman in Kupaki. Ignoring warnings from George's own business partner and even close family members, Panayota refused to acknowledge the seriousness with which George Nitsos was committed to starting his life afresh without her. Years following the trial of Panayota's murder, one attorney is quoted saying, "Nitsos broke more commandments than Moses wrote."

Better Dead Than Divorced: The Trials of Panayota, A True Story by Lukas Thanasis Konandreas M.D. is a frightening representation of real life in a small town. Not only is Panayota the poster child of women standing firmly beside their values, she can also be described as the last remnant of pride. Konandreas has thoroughly researched a bitter story of misguided trust in the evolution of true crime. Written in an engaging format closely resembling high intensity crime fiction, Better Dead Than Divorced is a fascinating read worthy of a possible big screen adaptation. Because, yes, fact is often stranger than fiction. I really enjoyed reading this.
Motions and Moments
More Essays on Tokyo
Michael Pronko
2016 Gold Medal
265 Pages
Check current price
Non-Fiction - Cultural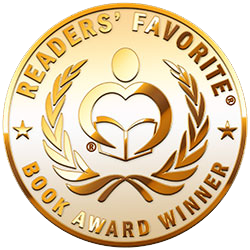 Reviewed by Ryan Jordan for Readers' Favorite

Motions and Moments: More Essays on Tokyo by Michael Pronko is a collection of essays about life in Tokyo, and particularly how it deviates from the life Western people might be used to in engaging with Eastern culture. Each essay is like a self-contained explanation of one facet of life in the context of a grander conversation, and each one is a complete work in its own right. They all flow very well together and contribute to the whole, some discussing behavior in Tokyo, or demeanor, or social norms, and how to interact effectively. All are told through the lens of one man and his interactions which gives it a narrative flow. This makes it almost feel like a fictional novel of short stories and vignettes rather than a collection of essays.

Each of the essays has an interesting tidbit to share and the quality of them is quite impressive. A lot of similar works don't have the same conversational quality of this work where the author says a lot of interesting things and also sounds like he knows what he's talking about. It was easy to read and contained powerful messages that don't necessarily apply only to life in Tokyo, but pertain to life in general, and this elevates the work to new heights. Motions and Moments: More Essays on Tokyo by Michael Pronko is a real winner and worth reading by anyone who is interested in conversational essays by a talented and experienced author.
Rhythm for Sale
Dr. Grant Harper Reid
2015 Finalist
300 Pages
Check current price
Non-Fiction - Cultural
Reviewed by Maria Beltran for Readers' Favorite

The main protagonist of Rhythm for Sale, Leonard Harper, is a talented African-American born in an era of discrimination and of a blossoming entertainment industry to which he was drawn. He was the son of a poor singer from Birmingham, Alabama. He learned the art of soft shoe dancing, a type of tap dancing popular during those years. In almost no time, he had become a master of his craft, going on his own at the age of 16 in New York, even working with greats such as Louis Armstrong. Despite white people ripping him and other African-American counterparts of their work and earnings, he was able to do many performances and shows and, through his hard work, was also able to stage the much-lauded African-American Broadway show Hot Chocolates in 1929. Rhythm For Sale, written by his grandson, Grant Harper Reid is his story.

Grant Harper Reid's debut book is a fascinating look at the dazzling Harlem Renaissance that was the backdrop to the life of his grandfather, Leonard Harper, a known figure among history buffs and dance and theater enthusiasts. Leonard Harper was not only a gifted performer, he also contributed much to the Harlem Renaissance as a choreographer and stage director so that even to this day others look up to him and his works. Those wanting to learn more of this wonderful era of dance and theater history will realize they have a marvelous find in Rhythm for Sale. The author's writing style is highly descriptive and entertaining and his book not only tells of his grandfather's exploits as a performer – we also get to see his personal life, rife with affairs as well as exciting characters from gangsters to burlesque dancers in the nightclubs. This is a book every performer should read.
Brookwood Road
Memories of a Home
Scott Douglas Vaughan
2015 Honorable Mention
322 Pages
Check current price
Non-Fiction - Cultural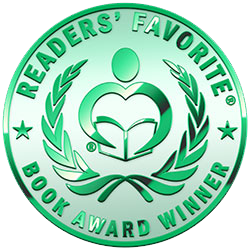 Reviewed by Sandy Appleyard for Readers' Favorite

Brookwood Road: Memories of a Home by Scott Douglas Vaughan is a wonderful story about three brothers growing up on a farm in a small town just outside of Atlanta in the early nineteen twenties. Scott Douglas Vaughan does an incredible job telling his anecdotal tale, sharing each moment as if taken from a snapshot. The reader feels like they are there, watching the boys get into trouble, suffer pain, triumph in wins, think through life's challenges, and revel in the love and caring that surrounds them daily.

The book has a lot of heart, and is told very innocently and delicately, and from the perspective of the boys. Each experience is shared in its own small snippet, so the reader is not overwhelmed and can choose to keep reading or take a break. For the most part, the reader will not be able to put the book down. Brookwood Road opens up to its audience about many coming-of-age troubles, such as losing a pet, the wonder of how life is created, the loss of a grandparent, the birth of a sibling, family events like Christmas, religion, social isolation, and fun things like building a tree house, riding a bike with a box on your head; the list goes on and on.

This is a fun and heart warming story that can be enjoyed by both young and old. It takes the reader back to a time when things were much simpler, when people enjoyed people for who they were and respected one another, respected the Lord, feared their parents, and ultimately cared about the human race and the planet. Many would consider this type of lifestyle lost, but Brookwood Road reminds us that all we need is each other, love, and God to get through life. This is a priceless, classic story that will touch readers in a way that many stories cannot.
Mataluna
151 Afghan Pashto Proverbs
Edward Zellem
2015 Bronze Medal
192 Pages
Check current price
Non-Fiction - Cultural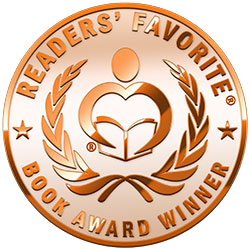 Reviewed by Rosanne Franchini for Readers' Favorite

In Mataluna: 151 Afghan Pashto Proverbs, Captain Edward Zellem introduces us to the culture of the Pashto language, spoken by people of Afghanistan through their proverbs. The preface is lengthy with explanations of how the book was formed through social media outlets; the sketches in the book are all done by Afghanistan high school students and extensive work with others in the Paremiology field. The Pashto language facts were informative and helpful. I doubt I would ever learn the language or writing, but found it useful in helping to understand the culture and its people.

The proverbs within the book help to bridge cultures worldwide, showing that all is derived from virtuous living and teachings. The correlation between Pashto proverbs and Western cultural proverbs and their similarities demonstrate how close we all really are in the world. As you turn the pages to the next proverb, you look forward to seeing how the school children interpreted their cultural proverbs in art, being able to show their talents in expressive artwork. Captain Zellem does a wonderful job of demonstrating cultural similarities with his unique presentation of Afghan proverbs. He has brought to light what little is known of Afghanistan and has spread the knowledge throughout the world for others to learn, enjoy and share. Praise goes to Captain Zellem in bridging cultures, enabling all to learn from and enjoy this book.
Beauty and Chaos
Slices and Morsels of Tokyo LIfe
Michael Pronko
2015 Gold Medal
238 Pages
Check current price
Non-Fiction - Cultural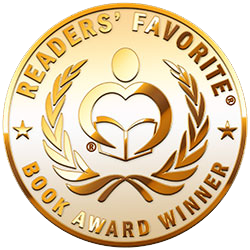 Reviewed by Mamta Madhavan for Readers' Favorite

Beauty and Chaos - Essays on Tokyo Life: Slices and Morsels of Tokyo Life by Michael Pronko is an exciting book that sheds light on Tokyo. The book takes readers on a trip into the heart of the city, exploring areas in and around Tokyo that add to its exotic charm. The author has captured the beauty of the city, sharing all the nuances and minute details with readers. The book makes readers familiar with everything about Tokyo and the description of the place is so evocative and visual that it is like being on a sightseeing trip there. The book also reveals the author's love and passion for Tokyo.

I enjoyed the book thoroughly because it not only captures the beauty of the place, but also the culture and essence of the society. Every small thing that makes Tokyo what it is gives the book a unique and special tone. Whether it is the cherry blossoms, the bars and restaurants, the standing libraries or clothing, the author has researched the place well and revealed to readers a Tokyo not captured so intensely by travelers. The author's love for the city is evident in the manner in which he has explored the place and soaked up every small detail that covers everything about life in Tokyo. It's a good book to read before traveling to the city. An exciting book that takes readers on a sightseeing trip of Tokyo, the place, its culture and essence.
Contact Author -