Rhythm for Sale
Dr. Grant Harper Reid
2015 Finalist
300 Pages
Check current price
Non-Fiction - Cultural
Reviewed By Maria Beltran for Readers' Favorite

The main protagonist of Rhythm for Sale, Leonard Harper, is a talented African-American born in an era of discrimination and of a blossoming entertainment industry to which he was drawn. He was the son of a poor singer from Birmingham, Alabama. He learned the art of soft shoe dancing, a type of tap dancing popular during those years. In almost no time, he had become a master of his craft, going on his own at the age of 16 in New York, even working with greats such as Louis Armstrong. Despite white people ripping him and other African-American counterparts of their work and earnings, he was able to do many performances and shows and, through his hard work, was also able to stage the much-lauded African-American Broadway show Hot Chocolates in 1929. Rhythm For Sale, written by his grandson, Grant Harper Reid is his story.

Grant Harper Reid's debut book is a fascinating look at the dazzling Harlem Renaissance that was the backdrop to the life of his grandfather, Leonard Harper, a known figure among history buffs and dance and theater enthusiasts. Leonard Harper was not only a gifted performer, he also contributed much to the Harlem Renaissance as a choreographer and stage director so that even to this day others look up to him and his works. Those wanting to learn more of this wonderful era of dance and theater history will realize they have a marvelous find in Rhythm for Sale. The author's writing style is highly descriptive and entertaining and his book not only tells of his grandfather's exploits as a performer – we also get to see his personal life, rife with affairs as well as exciting characters from gangsters to burlesque dancers in the nightclubs. This is a book every performer should read.
Hidden in Plain Sight
The Other People in Norman Rockwell's America
Jane Allen Petrick
2014 Bronze Medal
143 Pages
Check current price
Non-Fiction - Cultural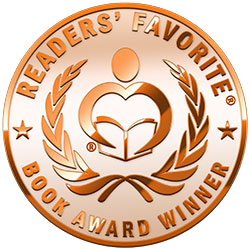 Reviewed By Jack Magnus for Readers' Favorite

In Hidden in Plain Sight: The Other People in Norman Rockwell's America, author Jane Allen Petrick tells the story of the Rockwell models who were people of color. She also brings to life a Norman Rockwell that the vast majority of people never knew -- a man who saw the world as multi-cultural and was thwarted in every instance of his attempts to portray that world in his art. Petrick interviewed child models, now middle-aged, to get a first-hand account of what it was like to be a Rockwell model and how he affected their lives. This book is, in many respects, an artistic biography of Rockwell, and it chronicles his struggles with and despair at the magazine The Saturday Evening Post, whose conservative editor only allowed blacks in the publication if they were in subservient positions. Rockwell's own ideology was quite progressive, and he came to hate the magazine that created a Rockwell persona so far from the reality of who he was. Petrick concludes her work by citing African-American artists who were greatly influenced by Rockwell's work, who saw those hidden in plain sight.

Jane Allen Petrick's book should be required reading in art history classes. It's that good. It should also be required reading for anyone interested in United States history and the fight for civil rights and progress in our nation. I had no idea who Rockwell was before I read this book and harbored a vague contempt for the man whenever he was mentioned as an American artist. The great cover-up and whitewash Petrick exposes is much too effective. What an inspiring man Rockwell was, and how much I would have liked to have known him. Petrick's work shows him finally in a light Rockwell would have felt at ease with and even delighted in. Hidden in Plain Sight: The Other People in Norman Rockwell's America is an amazing piece of scholarship and very highly recommended.
Zarbul Masalha: 151 Afghan Dari Proverbs
Edward Zellem
2014 Honorable Mention
178 Pages
Check current price
Non-Fiction - Cultural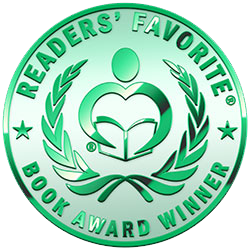 Reviewed By Bruce Cook for Readers' Favorite

A delightful book of proverbs, Zarbul Masalha: 151 Afghan Dari Proverbs by Captain Edward Zellem is written in a language and culture little known to English language readers outside of Afghanistan. (It also includes helpful comments on pronunciation and the Dari language) Unlike the typical news story portrayals of Muslim culture, Zarbul Masalha: 151 Afghan Dari Proverbs honors Islam with the utmost respect. The author has selected 151 proverbs that are in common daily use in all aspects of Afghan society. Thus, while the beauty of these expressions seems rare, they are well known and loved in their country of origin.

The book was written and translated by a US Navy Captain, Edward Zellem, with the full cooperation of students from Marefat High School in Kabul. This is a remarkable achievement in US recognition of the importance of culture in an area where fighting goes on. Here, instead of "conquering" a village, the object is to understand the village's people and culture. The result is extraordinary, for it answers the comment so often voiced in a place of combat – "If the army had just understood!"

I commend Captain Zellem for honoring and selecting these glorious proverbs.

As an example – just one of the 151 – consider this one from Page 9.

The literal translation: Mother shakes the cradle with one hand, and shakes the world with the other hand.

The meaning (quoted separately for each literal translation): Mothers play a very important role in the world, and how they raise their children affects everything.

This book represents a deliberate attempt to document the gracefulness of Islamic culture for the benefit of Western readers. I heartily recommend this book.
Desert Snow
One Girl's Take On Africa By Bike
Helen Lloyd
2013 Finalist
340 Pages
Check current price
Non-Fiction - Cultural
Reviewed By Lit Amri for Readers' Favorite

Desert Snow: One Girl's Take On Africa By Bike by Helen Lloyd is the story of her journey through Africa and all her experience of joy and struggle; the different places she visits and the different cultures she experiences; as well as the different people she meets and befriends. It is her take on Africa.

Helen Lloyd's journey is truly remarkable. It is as if I was there with her from start to finish; minus the initial beer drinking in the pub of course. Some of the obstacles that she faced such as taking photos where the locals detest such tourists' activity. In fact, I sort of expected that she would get into that particular problem sooner or later. I also expected the difficulties that she had at the border checkpoints. Nevertheless, she always persevered and triumphed. In Jemberem, the three-hour wait at the restaurant is unbelievable and the termite incident made me cringe.

Desert Snow: One Girl's Take On Africa By Bike is written with such honesty and humor. She not only cycles through the continent, but paddle through the Niger River in a pirogue and hitchhikes as well. All in all, an excellent read and a journey well worth taking. Helen Lloyd made me want to know more about Africa. To my fellow readers, if you like reading about one's adventure in another continent, then you'll want to read Helen's book especially if you have been, or intend to go, to Africa yourself.
The Tiferek Talk Interviews
Melissa Studdard
2013 Gold Medal
254 Pages
Check current price
Non-Fiction - Cultural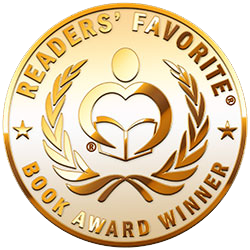 Reviewed By Tania Staley for Readers' Favorite

"The Tiferet Talk Interviews" is an inspirational and moving collection of interviews conducted by Melissa Studdard, host of the Tiferet Talk radio program, and edited by Donna Baier Stein, publisher of Tiferet: Literature, Art, & The Creative Spirit. These interviews are a goldmine of information for anyone seeking creative or spiritual rejuvenation. The book consists of conversations with well-established and passionate authors, poets, and spiritual mentors. Interviewees include Julia Cameron, author of "The Artist's Way", Robin Rice, a contemporary shaman and author, Dr. Bernie Seigel, a leading doctor in experiential health and healing, Robert Pinsky, a former poet laureate, and several more inspiring speakers.

"The Tiferet Talk Interviews" is a must have for anyone seeking creative reawakening and spiritual healing. As a writer myself, I am amazed by the wealth of information I have received from this book. New mentors and resources abound in this easy to read collection. Melissa Studdard is an excellent interviewer that manages to ask the questions that listeners want to know, while still allowing her guests the room to express themselves freely and creatively. At the end of each interview, she always ask her guests for further information about their work, webpages, blogs, new books, etc., which makes this book a handy guide that I will turn to repeatedly. It will also be a book that I encourage my friends and family to read. This is not just for writers and artists. The speakers all have the common understanding that everyone is creative in some way; everyone is an artist. This book will help open your eyes to this fact, and prepare you to see the world and your life in new and exciting ways.
Half Italian (and then some)
Stories and recipes from an American-born Italian
Joe Pfeiler
2013 Bronze Medal
214 Pages
Check current price
Non-Fiction - Cultural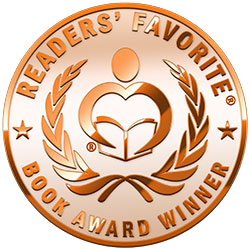 Reviewed By Michael McManus for Readers' Favorite

"Half Italian (and then some)" is a tribute to the author's immigrant grandparents and his "first-generation" mother. In a series of memories he tells about his maternal grandmother who sailed from Italy in the early part of last century and crossed our continent, not knowing the language or the customs, to find her new home in rural California. The community she entered was a haven of familiarity, where she learned to speak and live as an American, while preserving the healthy, respectful life that she knew in her native land. This tale, while fictitious in terms of the actual names of places and people, is true to the experiences his grandparents and their descendants encountered in this new land. The stories told, that span nearly seventy years, will draw you in and introduce you to a culture that cherished respect and nurtured the idea of family. His memories of those in his family, including himself, about returning to Northern Italy for visits will make you want to journey there yourself. As an added feature, the author punctuates the chapters with recipes that sound utterly delicious.

Joe Pfeiler's ability to relate the experiences of grandparents, parents, aunts, uncles and cousins makes you feel as though you have known these people. His anecdotes about life and lessons learned as the offspring of immigrants are both heartwarming and humorous. I would recommend this book to anyone who wants to look back at how lucky America has been to welcome people like the ones that Joe describes. Thank you, Joe, for a great read.
Facing the Black Shadow
Marlene F Watson, PhD
2013 Silver Medal
178 Pages
Check current price
Non-Fiction - Cultural
Reviewed By Mamta Madhavan for Readers' Favorite

"Facing the Black Shadow" by Marlene F Watson is an honest and semi-confessional book that brings to light the plight of African Americans. Most of the topics that are taboo to discuss like slavery, the ghettos, N-word and self rejection are dealt with honestly by the author. The author is also an African American and a family therapist which has enabled her to go to the psyche of many such people who dislike their color and detest living in their bodies. The book takes us deep into the world of African Americans who are looked down upon because of their dark skin and how they struggle to make it among the fair skinned. It also talks about the wounds caused on their psyche due to the behavior and attitudes of the people.

"Facing the Black Shadow" fills your mind with empathy for all the African Americans. It makes us look at them with a whole new perspective. The intensity of their feelings has been dealt with very well. The book also has the author's personal stories plus some interesting stories and therapy sessions. Self hatred and self blaming has been dealt with understanding in the book. The author also gives some steps for healing for the people to come out of their own shadows and face the world with a positive attitude. The book is motivating, inspiring and uplifting. The book also has a Self Rejection Quiz and some family exercises. The book ends on a positive note affirming transforming, self healing and finding inner peace.
Contact Author -