Recommend this book:
From the Kitchens of Pancho Villa
Karina Ann Betlem
2014 Silver Medal
254 Pages
Check current price
Non-Fiction - Cooking/Food
Reviewed by Kristie Ingerto for Readers' Favorite

From the Kitchens of Pancho Villa, written by Karina Ann Betlem, is so much more than a cookbook; it is a collection of recipes, stories, and pictures that share and celebrate a community and authentic Mexican cuisine. From the Kitchens of Pancho Villa begins with an introduction which explains the purpose of this book and how Karina came to creating and publishing it. A general overview of the recipes and layout of the book is shared. Before the actual recipes are shared there is a section devoted to discussing the ingredients as many of these may be different from what one may be used to cooking with. Each chapter is devoted to one of the cooks whom Karina spent time with in order to create this cookbook. There are a few paragraphs shared about each individual and then the recipes that each one prepares in his or her home are shared.

Karina Ann Betlem has done an excellent job of sharing her new home and community with the rest of the world in her cookbook, From the Kitchens of Pancho Villa! I have thoroughly enjoyed reading this book. Not only is this cookbook filled with so many delicious-sounding recipes, but it is also filled with pictures and stories that bring to life the cooks that are featured and also add a homey feel to the recipes. I enjoy Mexican food and going to Mexican restaurants; however as Karina has pointed out, this is not experiencing authentic home-style Mexican cuisine and these recipes are ones that anyone could make at home. These recipes are well-written as they can be easily followed so that the dish is accurately made and they do not appear to be time consuming. The ingredients chapters are a great addition to the cookbook as I am not familiar will all of the ingredients that are frequently used and the explanations that are provided are enough that I would feel at ease with working with them. This cookbook is a must-have for anyone whom enjoys Mexican cuisine.
Recommend this book:
Nutritional Grail
Ancestral Wisdom, Breakthrough Science, and the Dawning Nutritional Renaissance
Christopher James Clark
2014 Gold Medal
294 Pages
Check current price
Non-Fiction - Cooking/Food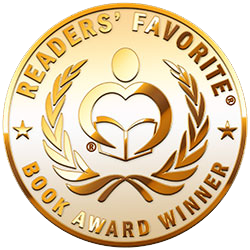 Reviewed by Lisa Jones for Readers' Favorite

Nutritional Grail by Christopher James Clark is a book about how to gain a better diet from the food we eat. It talks about how our modern day food differs from how it was years ago and the changes it has had on society. When you consider all the additives and GMO chemicals used widely in modern products, it is drastically higher than it was. Although the government has tried to regulate some of these additives, a lot more still can be done. I was fascinated to learn that many clinical studies that have been carried out could have been correct for one person yet drastically wrong for another due to one's genetics. I was able to identify my own personal flaws through this delightful book which, to be fair, I knew I possessed, but did not realise the damage it may have had on my body. It not only contributes to heart disease, but also slower metabolism and a whole range of other problems. It certainly made me question my child's diet and the changes that I must make now to safeguard them in the future.

Nutritional Grail by Christopher James Clark is an informative book but the thing that sets this apart from other of the same genre is the quality of the information within its pages. I have read a great deal of health and diet books over the years but this title told me things that I never knew. It was also interesting to learn how the author became interested in this topic which was greatly influenced by his grandmother who died of heart disease after years of battling against it. I especially liked the story about Perceval and the Fisher King, which I found endearing. The author himself did state what would qualify him to write a book on this topic and I can see by personal events and education he is a master in my eyes. I found the detail and the research that went into this book second to none. The content was also explained to the reader in a fun way which was interesting and held plenty of key facts at the same time. By far, this is the best book of its genre that I have read in a long time and well worth reading.
Contact Author -