How to Get Your Kids to Beg for Veggies
Quick & Easy Hidden Veggie Recipes the Whole Family Will Love
Leann Forst
2015 Bronze Medal
108 Pages
Check current price
Non-Fiction - Cooking/Food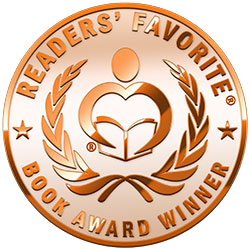 Reviewed by Charity Tober for Readers' Favorite

How to Get Your Kids to Beg for Veggies by Leann Forst is a valuable and informative recipe cookbook for parents of young children. The author starts by explaining the benefits of a healthy, REAL food diet for children and exactly how much of each different nutrient our bodies need on a daily basis. The book is conveniently divided into sections containing breakfast, lunch/dinner and snack/treat recipes. Each recipe has a full color picture, ingredient list, instructions and complete nutritional information. All of the recipes have hidden healthy vegetables ingredients but are very kid-friendly options. For instance, some breakfast choices include a Chocolate Protein Spinach Smoothie and Creamy Peach Oatmeal, while a tasty lunch choice could be a Pizza Pocket Sandwich or Savory Turkey Veggie Meatballs. Snack time slump? No problem, just whip up some Chocolate Superfood Muffins, Beet Brownies or Banana Avocado Chocolate Pudding! I will definitely be trying out some of these recipes with my son very soon!

I enjoyed reading How to Get Your Kids to Beg for Veggies and, as a mom myself, I can really appreciate a book containing tasty AND healthy recipe options for my little picky eater. All of the recipes were listed in a very easy to follow format and I loved that each recipe had a full color picture included. The book contained a wide variety of recipes as well as incorporating many different veggie options. I would recommend this book to all parents of young children, especially those with picky or inconsistent eaters.
Spices & Seasons
Simple, Sustainable Indian Flavors
Rinku Bhattacharya
2015 Silver Medal
312 Pages
Check current price
Non-Fiction - Cooking/Food
Reviewed by Nandita Keshavan for Readers' Favorite

Spices & Seasons: Simple, Sustainable Indian Flavors is an excellent book by Rinku Bhattacharya, which consists of colourful, appetising, and simple recipes. Being US-based, Rinku maintains the importance of adapting cooking to suit local produce and reducing the use of imported ingredients. Stories of her backyard produce are informative to cooks who grow their own vegetables and also useful for people interested in sourcing seasonal vegetables from local farmers' markets. Being a working mother, Rinku shows that Indian cooking need not be very time consuming and there are several ways to simplify cooking. She also describes her views on sustainability in traditional and modern Indian cooking.

The book features vegetarian and non-vegetarian recipes, and classifies them as vegan/ vegetarian, gluten free, seafood and meat dishes. What would particularly appeal to beginners to Indian cooking is a description of an essential Indian spice starter kit. Also useful are the recommendations for oils and cooking mediums, and kitchen equipment. Despite the recipes and recommendations, Rinku advocates satisfying your own creativity and curiosity, cooking to your own taste and having fun with cooking. The book is very useful to people interested in adapting their cooking to use a slow cooker, whose advantages are discussed in the book, and preparation times are indicated for relevant recipes.

Featured in 12 recipe chapters and covering most food categories, the recipes are creative and appetising, and suited to serve four or more people. They all indicate preparation and cooking times which are under 30 minutes, excepting the dessert section, which features sweet dishes with longer preparation times. Beautiful and informative features per recipe are full page colour photographs and short introductions describing serving of the dish, variations, and occasionally inspirations. Several recipes also include "tips and tricks," indicating ways to reduce preparation time for the time conscious cook. True to the title, Rinku describes the mood of each season beautifully and these are useful in describing the context and inspiration of the recipes. Each chapter also features its own introduction.

In addition to popular favourites, there are several recipes with modern touches which are simple and appetising. Without giving away the context, a few examples are blueberry and ginger sauce; mint and apricot; pepper, cranberry and lemon; a pomegranate and apricot glaze, and walnut and paneer. An interesting feature of the book is also European or American food with an Indian twist, such as Indian-spiced garlic bread, masala cornbread, and strawberries with saffron cream, and also traditional recipes adapted to incorporate ingredients available outside India, such as raspberry kulfi with a blackberry garnish. I could not cover the breadth and depth of the cuisine presented in a short review. I highly recommend this book to people who cook Indian food of all levels and locales.
The Ultimate Anti-Cancer Cookbook
A Cookbook and Eating Plan by a Late-Stage Cancer Survivor with 225 Delicious Recipes for Everyday Meals, Using Everyday Foods
Pam Braun
2014 Honorable Mention
280 Pages
Check current price
Non-Fiction - Cooking/Food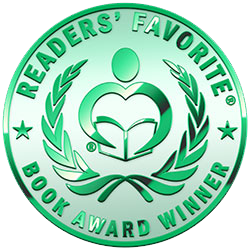 Reviewed by Samantha Rivera for Readers' Favorite

The Ultimate Anti-Cancer Cookbook is full of recipes of all types for anything from breakfast and snacks to desserts, salads and even dressings. There are even recipes for things most people think of as unhealthy food like pizza and sauces. Whatever you're in the mood to eat for dinner tonight, you can definitely find it in this book by author Pam Braun. Whatever your tastes and your preferences, there are options for you as well. If you're looking to get healthier, then this is definitely the book for you to start making your own healthy and cancer fighting meals.

The United States in general is having trouble with cancer and also with being overweight. This book is an excellent way to combat both of those things without having to sacrifice the flavors that we all know and love. I know it would be really hard for me to give up dessert completely and this book doesn't ask you to do that. It's full of all kinds of flavorful recipes for people with a lot of time or a little. It also has some tips, ideas, and stories scattered throughout the recipes and handy lists of foods to avoid and foods to enjoy. I really liked The Ultimate Anti-Cancer Cookbook by Pam Braun and I am definitely looking forward to trying out a lot of these recipes for myself. After all, everyone can use some assistance in getting healthy and cutting back on all the sugar and additives that most processed foods contain.
Chocolatour
A Quest for the World's Best Chocolate
Doreen Pendgracs
2014 Bronze Medal
176 Pages
Check current price
Non-Fiction - Cooking/Food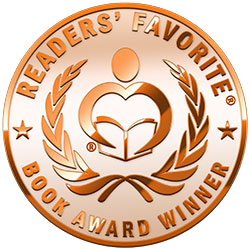 Reviewed by Lit Amri for Readers' Favorite

To all chocolate lovers, this is a travel book that you will not want to overlook. Doreen Pendgracs' Chocolatour: A Quest for the World's Best Chocolate takes readers around the globe in the hunt for the best chocolate, chocolatiers, chocolate makers, events and attractions from France, Italy, Switzerland to the growing cocoa regions of Peru and the West Indies. I strongly suggest to readers to have a chocolate bar near because Pendgracs bombards Chocolatour with picturesque and delicious photos of everything related to chocolate, including recipes from chefs.

Do you know the difference between cacao and cocoa? If you love chocolate but lack the knowledge like me, Pendgracs deftly explains relevant terminologies specific to the world of chocolate in Chapter 1. Novices of the chocolate culture will know what differentiates chocolate makers, chocolatiers, and chocolate masters. Readers will love chocolate in Chapter 2, "Chocogasms and Other Health Benefits of Chocolate". I do have my personal favorite – Chapter 9, "Sweet Success in Switzerland", as my two favorite chocolate products are Toblerone and Lindt.

Simply put, Chocolatour: A Quest for the World's Best Chocolate gives seasoned and new chocolate lovers incomparable insight into the self-indulgent culture of chocolate. It is undeniably an enjoyable and easy read with an appetizing theme boosted by clear, flawless prose. If you plan to travel soon, it is wise to bring this book along. Delightfully, this is only volume one of Chocolatour, so you can look forward to more of Doreen Pendgracs' mouth-watering quest in the next installment.
From the Kitchens of Pancho Villa
Karina Ann Betlem
2014 Silver Medal
254 Pages
Check current price
Non-Fiction - Cooking/Food
Reviewed by Kristie Ingerto for Readers' Favorite

From the Kitchens of Pancho Villa, written by Karina Ann Betlem, is so much more than a cookbook; it is a collection of recipes, stories, and pictures that share and celebrate a community and authentic Mexican cuisine. From the Kitchens of Pancho Villa begins with an introduction which explains the purpose of this book and how Karina came to creating and publishing it. A general overview of the recipes and layout of the book is shared. Before the actual recipes are shared there is a section devoted to discussing the ingredients as many of these may be different from what one may be used to cooking with. Each chapter is devoted to one of the cooks whom Karina spent time with in order to create this cookbook. There are a few paragraphs shared about each individual and then the recipes that each one prepares in his or her home are shared.

Karina Ann Betlem has done an excellent job of sharing her new home and community with the rest of the world in her cookbook, From the Kitchens of Pancho Villa! I have thoroughly enjoyed reading this book. Not only is this cookbook filled with so many delicious-sounding recipes, but it is also filled with pictures and stories that bring to life the cooks that are featured and also add a homey feel to the recipes. I enjoy Mexican food and going to Mexican restaurants; however as Karina has pointed out, this is not experiencing authentic home-style Mexican cuisine and these recipes are ones that anyone could make at home. These recipes are well-written as they can be easily followed so that the dish is accurately made and they do not appear to be time consuming. The ingredients chapters are a great addition to the cookbook as I am not familiar will all of the ingredients that are frequently used and the explanations that are provided are enough that I would feel at ease with working with them. This cookbook is a must-have for anyone whom enjoys Mexican cuisine.
Nutritional Grail
Ancestral Wisdom, Breakthrough Science, and the Dawning Nutritional Renaissance
Christopher James Clark
2014 Gold Medal
294 Pages
Check current price
Non-Fiction - Cooking/Food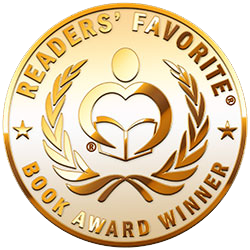 Reviewed by Lisa Jones for Readers' Favorite

Nutritional Grail by Christopher James Clark is a book about how to gain a better diet from the food we eat. It talks about how our modern day food differs from how it was years ago and the changes it has had on society. When you consider all the additives and GMO chemicals used widely in modern products, it is drastically higher than it was. Although the government has tried to regulate some of these additives, a lot more still can be done. I was fascinated to learn that many clinical studies that have been carried out could have been correct for one person yet drastically wrong for another due to one's genetics. I was able to identify my own personal flaws through this delightful book which, to be fair, I knew I possessed, but did not realise the damage it may have had on my body. It not only contributes to heart disease, but also slower metabolism and a whole range of other problems. It certainly made me question my child's diet and the changes that I must make now to safeguard them in the future.

Nutritional Grail by Christopher James Clark is an informative book but the thing that sets this apart from other of the same genre is the quality of the information within its pages. I have read a great deal of health and diet books over the years but this title told me things that I never knew. It was also interesting to learn how the author became interested in this topic which was greatly influenced by his grandmother who died of heart disease after years of battling against it. I especially liked the story about Perceval and the Fisher King, which I found endearing. The author himself did state what would qualify him to write a book on this topic and I can see by personal events and education he is a master in my eyes. I found the detail and the research that went into this book second to none. The content was also explained to the reader in a fun way which was interesting and held plenty of key facts at the same time. By far, this is the best book of its genre that I have read in a long time and well worth reading.
Contact Author -