Selling Simplified
55 Fast Tips to Jump-start Your Real Estate Business
Michelle Moore
2013 Bronze Medal
Kindle Edition
Check current price
Non-Fiction - Business/Finance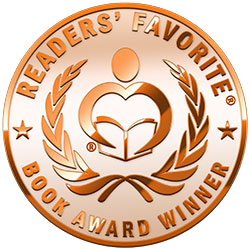 Reviewed By JP Bary for Readers' Favorite

If you've already read a few of the many self-help books for salespersons, Michelle Moore's Selling Simplified—55 Fast Tips to Jump-start Your Real Estate Business might seem at the outset to be something of a rehash of the standard shibboleths that characterize the genre: commit to excellence, develop a business plan, manage your time, be trustworthy, be wise, be a team player, and dress for success. But I suspect the author included these items because they are important (which is why they tend to show up so often in the genre), and she didn't want her readers to get into further details without emphasizing how fundamental they are. The virtue of her approach is that she writes with energy and precision and doesn't labor over any of these subjects. Each of her tips is communicated in a few easy-to-read pages, and if you feel like you already know what she is driving at, you can always skip to the next one. Be careful not to skip too quickly, however, because as she progresses into the skills most intimately associated with real estate sales, such as the value of a planned presentation, and knowing the details of what you are selling (and especially the numbers), she drops in some very useful tidbits, such as the value of keeping a pair of mud boots in the car, eleven details that buyers need to know, and the value of using powerful words, such as "site" instead of lot," "custom" instead of "standard," and "initial investment" instead of "down payment." Moore particularly emphasizes communication skills and gets into the importance of details like tone of voice, asking "involvement questions," and responding to the predictable and unpredictable moods that home-buyers have. She helps readers create a process in which these skills can be used to facilitate closing deals in a way that is constructive and solid, rather than overly aggressive.

The book is filled with testimonials and self-promotional asides, yet there is a constructive lesson here too. She uses these to authenticate the value of what she is communicating and to "build the dream" for her readers, but she encourages them to do the same with their buyers. Finally, she reminds her readers to be balanced and have fun, emphasizing that they will only be successful in the long run if they make the job of selling real estate an integral part of a fulfilling life. I have read a number of books meant to introduce new real estate agents into the basics of selling. This is clearly the best.
Electric Living
The Science Behind the Law of Attraction
Kolie Crutcher
2013 Gold Medal
Kindle Edition
Check current price
Non-Fiction - Business/Finance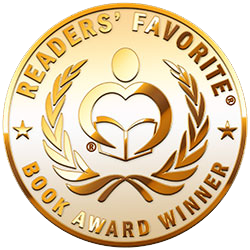 Reviewed By Samantha Rivera for Readers' Favorite

Kole Crutcher has written "Electric Living: The Science Behind the Law of Attraction," a book that allows the average person to understand more about science and the way things work than they are likely to from usual sources. "Electric Living" is about the real science behind everything that happens in the world and in your life and how you can control it. It gives very detailed scientific explanations that break down the concepts so that an average person can understand the concepts. There are online videos that can help make understanding even simpler. This book is great for anyone who wants to know more about getting the things they want in life.

I'm definitely amazed after reading this book about all the different things that I learned. I never really understood a lot of science before but now that I have read it I am aware of a lot of scientific processes. I really wanted to learn more about how to get the life I really want and that is definitely what I learned. I really enjoyed reading this book because it provides a lot of interesting information and a lot of new information too. The author gives you lists of other sources as well and videos that better explain what you are being told or shown. This book can definitely help you change your life for the better without making you crazy about it. You won't have to put in all those late hours at the office for no reason anymore because you'll know the best way to get the promotion you want.
Selling with Intention
The Mindset and Tools You Need to Double or Triple Your Sales This Year!
Ursula Mentjes
2013 Honorable Mention
Kindle Edition
Check current price
Non-Fiction - Business/Finance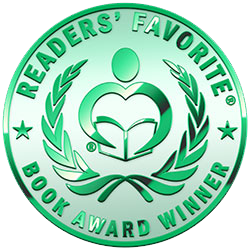 Reviewed By Jackie O'Neal for Readers' Favorite

"Selling with Intention: The Mindset and Tools You Need to Double or Triple Your Sales This Year" by Ursula C. Mentjes begins by emphasizing the value of understanding the nature of intentionality in connection with salesmanship. Mentjes enhances the text and adds visual appeal for readers by presenting motivational quotes, sales tips, and ready-to-use action plans in a sidebar format. What I found most compelling relates to the manner in which Mentjes draws upon ancient wisdom and Universal laws in terms of teaching the readers how to prepare to attract success. Overall, Mentjes does a great job of showing the readers how to embrace the bigger picture and what she terms "Your intentional sales plan" which highlights ways to determine annual goals.

I found the practical planning strategies and worksheets effective in that readers are quickly given the tools to apply what they have learned. Mentjes shares her personal experiences as the founder of a thriving business to underscore the salient points made about approaching sales with a positive mindset. I felt many readers would benefit by the case studies presented in terms of learning ways to improve upon sales techniques via self-evaluation. There is no doubt in my mind readers will gain clarity on productive ways to attract clients and at the same time explore their own strengths. Chock full of practical exercises, visualizations, and affirmations, Mentjes offers the entrepreneur a wealth of information about successful selling and growing a business. The book is a must read for the entrepreneur wanting to progress to the next level, or what Mentjes refers to as taking a quantum leap.
Not in the Club
An Executive Woman's Journey Through the Biased World of Business
Janet Pucino
2013 Silver Medal
Kindle Edition
Check current price
Non-Fiction - Business/Finance
Reviewed By Alice DiNizo for Readers' Favorite

Author Janet Pucino has been there and done well in the world of business. Now she writes "Not in the Club: An Executive Woman's Journey through the Biased World of Business" for the enlightenment of the person who is entering or is considering a possible entry into a corporate organization. The author admits in her introduction that she would not change any of the choices she made in positions, roles, and on-the-job challenges for they helped her develop strength and management acumen (p.13). She defines 'The Club' as a group of people in a company that values its members' contributions and surrounds them with a social network of power that leads them to opportunities and financial success(p.9). Nicely put, but the author also writes that 'The Club' won't be on any organizational chart. It is a group of people who may have power over others and require conformity to a set of rules or a code of conduct which might include golfing together or sharing a pitcher of beer at lunchtime. But as women ascend the ranks of management, they are often not admitted into 'The Club' or if they are, "their ideas and solutions are routinely dismissed or devalued by Club members" (p.31). Janet Pucino writes so that the reader will know how to survive. On p.80, she writes: "Although aggressive behavior from men is accepted, when it comes from a woman, it's perceived as irrational or out of control."

"Not in the Club" is a well-written, authoritative book with a good bibliography that should be read and absorbed by women thinking of entering corporate life. Its pages are filled with practical advice from the author. She recommends checking what percentage of the senior management team of a company are women, and tells the reader to "learn from others, leverage the critical elements of success, demand resources and support, be aware of your contributions and make informed choices that are right for you and your organization." Pucino writes clearly and potential corporate members should take her advice to heart.
Leadership Soup
A Healthy Yet Tasty Recipe for Living and Leading on Purpose
Kamran Akbarzadeh
2012 Bronze Medal
Kindle Edition
Check current price
Non-Fiction - Business/Finance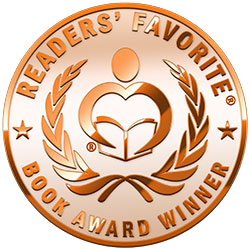 Reviewed By Lori M for Readers' Favorite

With three graduate degrees in leadership and management, I really enjoy reading books on those subjects and "Leadership Soup" by Kamran Akbarzadeh didn't disappoint. Sure, there are a lot of books on leadership out there and a lot of research, but it is how the author presents the information that is going to make the difference. Akbarzadeh has created a unique way to present this information to either the novice reader on the topic or the well-read scholar. Not really intending to make a pun, but "Leadership Soup" is a book that is easily digestible for any reader and its simple yet important principles can be readily applied.

The author explains that leadership isn't necessarily about a big office, a big title, or the accompanying salary and lifestyle. Leadership is about instilling a mission and sense of purpose, both in ourselves as well as in others. His passion is for people to use their own passions and serve others by developing their leadership skills. He compares "Leadership Soup" to our eating chicken soup when we are sick in an effort to be well again to using his principles to get a healthier outcome in life and in business. He defines authentic leadership as guiding others with sincerity and setting directions with integrity. That is definitely a recipe for success. He attacks the debate of whether leaders are born or made, confesses that leaders aren't perfect, and talks about the need for leaders to be proactive. This is a good book for business students, managers, and business leaders.
Big Wave Surfing
Kenneth J. Thurber, PhD
2012 Silver Medal
Kindle Edition
Check current price
Non-Fiction - Business/Finance
Reviewed By Anne Boling for Readers' Favorite

The current economy leaves many of us with knots in our stomach. The stock market is volatile, jobs are uncertain, and retirement and social security benefits are eroding due to inflation. "Big Wave Surfing" offers hope in this insecure environment. Mentioning technology terrifies many workers, but it is the wave of the times. No longer can a factory worker expect to get by with their work ethic and their brawn. Manufactures want and need employees that are willing to adapt with the times. Kenneth J. Thurber Ph. D urges readers to look at their talents and develop them. Challenge yourself to invest in "skills that you need to survive!" A business, no matter what size, must become efficient in management and marketing.

Thurber creatively uses the image of a wave to illustrate what the reader must do to prosper: spot the coming wave, wait for it, meet it and maneuver it our way to successfully ride it to shore. "Big Wave Surfing" is written in an easy to read style offering tidbits of information on technology, promoting, and other strategies that will help you succeed in today's economic market. The reader will find Thurber's ideas to be unique and outside the box. This book is chock-full of interesting anecdotes and illustrations which are interesting and add much to the text.

This book teaches you to prepare yourself through education and research, learn what to watch for, be patient, and then grab your opportunity when presented. I found this book to be very helpful and encouraging.
Smarter Branding Without Breaking the Bank
Five Proven Marketing Strategies You Can Use Right Now to Build Your Business at Little or No Cost
Brenda Bence
2012 Honorable Mention
Kindle Edition
Check current price
Non-Fiction - Business/Finance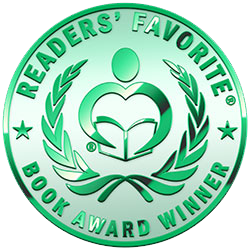 Reviewed By Lori M for Readers' Favorite

Only 22 pages into reading the book, author Brenda Bence already had me hooked. She challenged the reader to set a time for three minutes, and within that time frame, to write down everything you can think of that you CANNOT do with a paperclip. What a creative, stimulating thinking and writing exercise! Her point was that not long into the exercise you realize that you can do far more with a paperclip than you would have originally thought.

I like the title of Chapter 15, "Develop a Superiority Complex." In it, Bence points out that we already have assets that can help us build a terrific brand. I thought the cover graphic on the book was right-on-target for the book's title, Smarter Branding Without Breaking the Bank. It depicts a safe with door slightly ajar, and money poking out. Very clever.

In this book, the reader really can learn proven marketing strategies that they can put to use right away with little to no expense. The formatting, organization, development, and flow of the book were logical and easy to follow. Among the lessons you'll learn in this book include the chapters, "Frame Your Competition," "The Power of a Bull's Eye," and "Don't Just Sit There on Your Assets."

Anyone who is wanting to increase their market share, sell more products/services, or start their own business would benefit from reading this book. It's well-written, practical, and immediately implementable. I really enjoyed reading it.
Leadership by Insanity
Moving from Ego-driven to Soulful, Heartfelt Leadership
Sheryl WithanS
2012 Finalist
Kindle Edition
Check current price
Non-Fiction - Business/Finance
Reviewed By Brenda Ballard for Readers' Favorite

Author Sheryl WithanS takes her own experiences and creates this very fundamental workbook that applies not just to business but to life. Leadership By Insanity whittles away at attitudes, ethics, etiquette, personality flaws, workplace behavior and home-life a little at a time through each chapter and worksheet. By book's end, the reader, if completely honest with themselves and the quizzes, will have no choice but to have learned about the things buried deep inside themselves that causes them to act the way they do.

The author continually strives to get across the points that "The only one you can change is you." She highly recommends daily affirmations. Skills and new found knowledge are meant to break the patterns and start anew in a more positive, fulfilling manner. As a society, most become desensitized; the points Ms. WithanS makes allows the reader to see the flaws and a route to take instead.

There is a continual pattern throughout: change your heart, change your attitude. Plan your life the way you want to live it. Prioritize then let go. These are just a few of the many wonderful points she makes.

My favorite chapter was the one that discussed the need to switch modes from business to home. I myself have been guilty of not leaving work at work--never a good idea. I thoroughly enjoyed penciling my way through this very insightful work; it is truly something that can be used both in the workplace and at home. I plan to go back in a year and do it again, to see how much has changed. Highly recommend!
The Emotion Behind Money
Building Wealth From the Inside Out
Murphy Casserly
2012 Gold Medal
Kindle Edition
Check current price
Non-Fiction - Business/Finance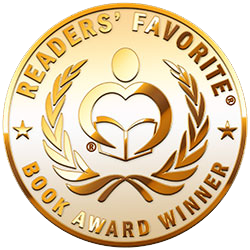 Reviewed By Anna del C. Dye for Readers' Favorite

The first thing that I liked about this book was the Affirmations for Wealth Building found on the first pages. I know them to be true, for I have used them in my life. They are powerful views of the changes we can implement in our lives.

The other things I like are the different homework exercise sprinkled around throughout the book so you can learn hands on.

We all have a reason why we used money the way we do. I know what it is to be hungry so my pantry has a year's supply of food, because I don't want ever to run out. A person who never had new shoes in his or her early life will have shoes coming out of their ears and spend a lot of their money on shoes.

Julie shows us the many faces of why we use money the way we do. She has demonstrated that we need to manage our finances according to our own circumstances. My case will be different than yours therefore the result or application of the principles will also be varied.

Julie wrote a great book in how to understand your reasoning about money and show you the different things you can benefit from no matter what your life's path. I found that Building Wealth from the Inside Out is a well-written easy book that could change your life's outlook forever. I recommended this book to everyone, it is clear, enlightening and fun to read.
What You Should Know Before Starting A Business
Dr. Patti Mack-Tucker
2011 Finalist
Kindle Edition
Check current price
Non-Fiction - Business/Finance
Reviewed By Anne Boling for Readers' Favorite

What You Should Know Before Starting Your Own Business is both a reference and a guide book. The author asks questions and leaves room for you to record your answers. She allows you the opportunity to find your dream, to examine it, research it and implement your dream. When starting a business you must have faith and confidence in yourself. Dr. Tucker uses scripture to support her advice. She writes in a clear and concise style. She sticks with the point and does not go off on tangents. The doctor is a motivator and encourager.

Dr Patti Mack-Tucker offers readers the wisdom of her experiences and expertise on starting your own business. Deep inside, hidden from others, most of us dream of starting our own business and being our own boss. What few of us realize is we are not all cut out to own our own business. Too many look at being self-employed as being less stressful (this is the point where current business owners laugh out loud). The stress related to owning a business is very different from being an employee. As the owner of a small business, I do not want to discourage anyone. I feel like everyone should follow their dream. Everyone should dream. However, I do think everyone should do their research before starting a business adventure. I wish I had read this book before opening a florist shop. There was so much I did not know and didn't know to ask. I think this would make a great read and study guide for business students as well as entrepreneurs.
Contact Author -