How I Sold 80,000 Books
Book Marketing for Authors (Self Publishing through Amazon and Other Retailers)
Alinka Rutkowska
2016 Bronze Medal
156 Pages
Check current price
Non-Fiction - Business/Finance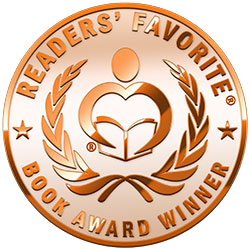 Reviewed By Jack Magnus for Readers' Favorite

How I Sold 80,000 Books: Book Marketing for Authors (Self Publishing through Amazon and Other Retailers) is a business/finance self-help book written by Alinka Rutkowska. The author writes children's books and has been an independent publisher as well as a coach for authors seeking to do the same. She introduces her topic with a word most of the non-business savvy world cringes from: marketing. And she discusses how marketing should begin almost before an author starts writing and certainly before selecting a title. Rutkowska presents the four Ps that are the ingredients to success in marketing an indie book. They are Product, Place, Price and Promotion. She thoroughly discusses each of these aspects of marketing, and illustrates each topic with examples from her experiences and useful links. In the section on Product, Rutkowska discusses the editing process and the three types of editors needed for any text before publication. In Promotion, she discusses giveaways and other promotional tools designed to make your book sell. She also includes a list of recommended readings and a bonus section containing six interviews with established authors who discuss their marketing strategies and their paths to success.

Alinka Rutkowska's business/finance self-help book, How I Sold 80,000 Books: Book Marketing for Authors (Self Publishing through Amazon and Other Retailers) is a veritable textbook for aspiring indie authors. The material presented within is densely packed and loaded with ideas, strategies and essential tips that are neatly organized, packaged and imparted in a conversational and highly accessible manner. And that's no mean feat for a book that has so much to offer. Rutkowska suggests that readers read this book several times, especially when they're preparing a book for publication, something she herself does, and I would have to agree.

I was very impressed with Rutkowska's coverage of her topic. While I've read a number of books on independent publishing, I've not encountered as complete and user-friendly a work on the marketing aspect. I found her presentation of her subject to be enthusiastic and entertaining. Rutkowska manages to infect her readers with the joy she takes in tackling the challenges of marketing a publication and making it into a best-seller. She even simplifies the intricacies of Amazon's publishing options and discusses the pros and cons of those somewhat arcane and complicated schemes. How I Sold 80,000 Books: Book Marketing for Authors (Self Publishing through Amazon and Other Retailers) is now my go-to book on the subject and it's most highly recommended.
Unbarred Innovation
A Pathway to Greatest Discoveries
Mayur Ramgir
2016 Honorable Mention
232 Pages
Check current price
Non-Fiction - Business/Finance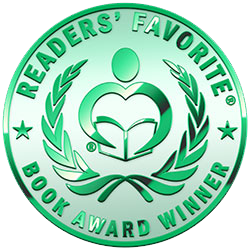 Reviewed By Rabia Tanveer for Readers' Favorite

Unbarred Innovation: A Pathway to Greatest Discoveries by Mayur Ramgir is a unique look at entrepreneurship and having confidence in yourself and your ideas. There is nothing that you cannot do. Many times, people are confused or lack confidence in their ideas. So they back off and return to their ordinary lives. However, if the most innovative people of our time had thought the same way, we might not have this amount of advancement in our time. What I really liked about this book is the fact that the advice given can be applied to anyone and any idea.

This advice is not restricted to one industry, so to speak. Mayur Ramgir gives sound advice on how your idea can be the next big thing too, if only you give yourself the chance to explore it. There is nothing too complicated or technical in this book that you cannot understand. You will not find anything that will confuse you. It is the best motivational book I have ever read. It has a constant uplifting theme backed by good word choice.

I feel that Mayur Ramgir did a phenomenal job by providing the general public with a confidence boost. His use of real innovators' success stories also helps to back up the whole theme of the book. I would highly recommend this book to people who are lost and need direction in their careers. This will definitely help them with very good, sound advice.
The Modern Mughal Mentality
New Strategies to Succeed in India and the Global Marketplace
Afshan Naheed Hashmi
2016 Finalist
128 Pages
Check current price
Non-Fiction - Business/Finance
Reviewed By Nandita Keshavan for Readers' Favorite

The Modern Mughal Mentality: New Strategies to Succeed in India and the Global Marketplace by Afshan Naheed Hashmi is an excellent guide to Jugaad management principles. The title implies the ability to think big, while Jugaad refers to the ability to proactively innovate and succeed in the face of difficult challenges. The business strategies cited in this book are based on having a genuine goal to achieve widespread success, understanding customers' needs well, systematically innovating methods to meet these needs in a cost effective way, and maintaining a practical but flexible attitude to business strategies.

Hashmi describes India as a hotbed of creative ideas and talent when it comes to achieving successful business strategies based on systematic innovation. Citing examples from restaurants, automobile, medical, hotel, retailing, construction and other industries, she illustrates seven types of Jugaad business strategies: creative improvisation, globalisation, competitive advantage, reverse outsourcing, acquisition, frugal innovation and reverse innovation. These strategies illustrate how creative, insightful, adaptive and efficient Jugaad strategies have been adopted by many successful businesses globally.

Jugaad is not limited to India and it has been successful in many developed countries. A key benefit of Jugaad strategies is the potential for win-win business ventures. For example, in many cases where Jugaad is applied, customers benefit by having their needs met and businesses benefit not only by an increase in sales, but also the potential for introducing the locally adapted product to a foreign market. Another benefit of Jugaad strategies is being able to advance in niche and underdeveloped markets and turn them into mainstream business ventures. A good example of this is fast food market entry strategies in India which adapted to suit the local taste and dietary requirements.

Hashmi provides several interesting examples of Jugaad strategies and their outcomes, which she hopes will inspire people to transform business ideologies and bring fresh insight to strategies for market entry, customer satisfaction, outsourcing and resource conservation. In this book, she has captured the Indian spirit of adventure and optimism via her discussion of Jugaad business approaches, and asserts that Jugaad strategies can be powerful in resisting setbacks and economic downturn.
StoryBranding (TM) 2.0
(Second Edition) Creating Standout Brands Through The Purpose of Story
Jim Signorelli
2015 Honorable Mention
296 Pages
Check current price
Non-Fiction - Business/Finance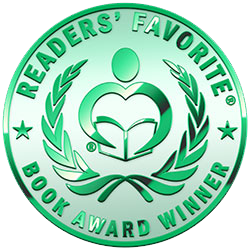 Reviewed By Jack Magnus for Readers' Favorite

Storybranding 2.0 is a non-fiction guide for marketing and sales professionals written by Jim Signorelli. Signorelli has been in marketing since he was a paperboy who devised ways to increase his number of customers. Storybranding is a technique he's worked on that focuses on the brand's reason for being, rather than the attributes of a particular product or service. Signorelli sets out step-by-step instructions to help his readers understand the concept of Storybranding, as well as its increased effectiveness over the traditional marketing techniques that proclaim the excellent virtues of products. A brand with a story has resonance with its customers that goes beyond any particular product. Getting to that level of resonance is a 4-step process which can seem daunting at first glance; however, Signorelli shows through examples and charts exactly how to do it.

I'm a freelance copywriter and was intrigued by the premise of Signorelli's marketing and sales guide, Storybranding 2.0. I was, quite frankly, blown away by this book. It's a marvelous guide for copy and creative writers alike. Signorelli's insights into how to gain an empathetic understanding of both the brand and the prospect are perceptive. How that understanding can build resonance is shared and made accessible through his engaging and interesting prose, examples of real-life brand successes and failures, and techniques. As I read on, I started to think about how I could use Signorelli's storybranding techniques, and how previous sales strategies might have been more successful had I known about them before.

Storybranding 2.0 is also an enjoyable book to read. It's very well written, and I found myself reluctant to finish reading. I read on through the appendices where he's included suggested reading, his blog entries on Storybranding (which are excellent and not to be missed) and his bio. I'm glad I've read Storybranding 2.0 and am planning to use the techniques I've learned with some current and future projects I've got lined up.
Money Secrets
Keys to Smart Investing
Kim Curtis
2015 Honorable Mention
176 Pages
Check current price
Non-Fiction - Business/Finance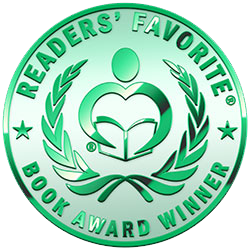 Reviewed By Roy T. James for Readers' Favorite

Money Secrets: Keys To Smart Investing by Kim Curtis begins with a short and pertinent discussion about money and the need to make decisions about money; how you deal with money is how you deal with life. After a brief overview of financial terms and practices, Kim goes on to the specifics of financial planning, the nuts and bolts of investment, the importance of a diversification strategy, as well as the role of a financial advisor. Kim has made good use of attention grabbers and data presentation techniques like flow charts, pie charts, and diagrams, giving the reader the easy option of mastering the art of investing. A glossary of terms and a list of source material guarantee its position as a reference book as well.

Money Secrets: Keys To Smart Investing by Kim Curtis examines the whole gamut of spending money to accrue delayed benefits holistically. Rather than merely acting as a practical guide, this book will go a long way in making the whole subject clear to us, explaining all related terms from a practical as well as fiduciary angle, using sample forms wherever necessary. Introducing us to different types of professionals and experts in this field, Kim familiarizes us with the jobs and functions performed by them. This is thus a very useful book, both for a newbie to investing for learning the art, and for an expert in finances as a quick reference. The author has succeeded in packing a rather small book with a host of big ideas.
Leadership Briefs
Shaping Organizational Culture to Stretch Leadership capacity
Dick Daniels
2015 Finalist
246 Pages
Check current price
Non-Fiction - Business/Finance
Reviewed By Roy T. James for Readers' Favorite

Leadership Briefs by Dick Daniels covers all the topics one can imagine having a connection with leadership, such as the social graces of memorable leaders, questions for leaders and followers, developing leadership capacity, a leader's most valuable asset, or sustaining leadership. The content is quite exhaustive and hardly any facet of leadership is left untouched. In each of these areas, the pertinent questions are identified and appropriately answered. Rather than an open ended discussion on leadership, what is envisaged here, I think, is a closed examination of one's preparedness to meet the challenges of leadership. The price one should be prepared to pay for becoming a leader is also discussed. Whether it is criticism, challenge, gossip, or rumor, the leader should be ready to face all.

Leadership Briefs by Dick Daniels is written as a quick reference but also as a holistic guide. The book is replete with bulleted lists, important pointers, and procedural steps to ginger up the topic under study. The author has further enlivened the discussion by including intelligent quotations at all appropriate places, heralding his unique approach. For example, while discussing communication, the quotation from George Bernard Shaw, 'The single biggest problem in communication is the illusion that it has taken place' is given, I think, to show that there are many hidden pitfalls in communication, while the message you wish to pass on may be simple. Aphorisms of such nature are provided in many places, signaling the approaching topic.
Smart Talk
The Public Speaker's Guide to Success in Every Situation (Quick & Dirty Tips)
Lisa B. Marshall
2015 Bronze Medal
288 Pages
Check current price
Non-Fiction - Business/Finance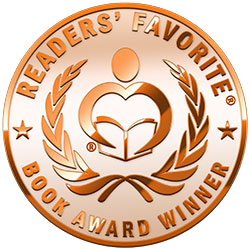 Reviewed By Roy T. James for Readers' Favorite

Smart Talk by Lisa B. Marshall begins by taking the hell out of hello – how to introduce yourself or make a first impression. Lisa discuses many points here including the oft forgotten but very important dictum, the introduction should be relevant. The magic of conversation, the next topic discussed, focuses on what to say when, and how to say it with tact and grace. Lisa also devotes a full chapter to discussing difficult people to talk to, the procrastinators, the chatterboxes, the bullies, and other such misfits. How to give feedback, how to receive criticism as well as practicing responses to handle criticism, are then discussed. Lisa explains nine models of saying no, a vital part of any talk, as well as the fourteen rules of negotiating, a rather difficult skill to master, without damaging important relationships.

Smart Talk by Lisa B. Marshall is a godsend, especially when it comes to the problems that we are most often faced with in connection with our work, resolving conflicts, strengthening natural charisma, or persuading others. This book can prepare us to face any trouble, unannounced or otherwise. With bulleted lists, prominent display of points to remember, and practice exercises, this is a complete manual to master the art of communication. A helpful index, references of real life instances of many of the concepts introduced, and a chapter summary make this an invaluable reference for anyone involved in public speaking.
The Perpetual Paycheck
5 Secrets to Getting a Job, Keeping a Job, and Earning Income for Life in the Loyalty-Free Workplace
Lori B. Rassas
2015 Silver Medal
194 Pages
Check current price
Non-Fiction - Business/Finance
Reviewed By Roy T. James for Readers' Favorite

The Perpetual Paycheck by Lori B. Rassas begins by identifying the fact that 'in the workplace, there are only short term commitments - an absence of mutual obligation between employer and the employee.' Introducing the topic with a short discussion on paychecks and the necessity that one has to fend for oneself, Lori jumps to Secret #1: Cash is the king. Because of the transient nature of today's workplace, one cannot hope to see it exist for a long time, let alone being a permanent part of it. Lori thereafter discusses Secret #2: Remembering who the Boss is. Other secrets follow, Turning troubles into triumphs where focus is on advantages, Expanding one's hunting grounds which talks about a more rational job search, and ending with How to develop and use the benefits of networking, which examines the potential of modern 'communities.'

The Perpetual Paycheck by Lori B. Rassas is a book made for the present. Because of the fast pace of technological changes, society overall is facing certain shifts everywhere, one of the most notable areas being our workplace. This book has the potential to greatly increase one's self-confidence, an invaluable asset in leading a happy life in such an environment of transience. I wish I had read this book many years earlier which would have prepared me better in dealing with all the unsettling changes I faced. The book follows a simple and easy style of narration. Replete with humor, cartoons and anecdotes, this book is a light read conveying, however, more important ideas.
Scaling Up
How a Few Companies Make It...and Why the Rest Don't (Rockefeller Habits 2.0)
Verne Harnish
2015 Gold Medal
256 Pages
Check current price
Non-Fiction - Business/Finance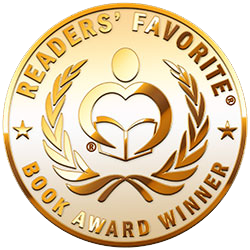 Reviewed By Vernita Naylor for Readers' Favorite

First there was Verne Harnish's Best Seller: Mastering the Rockefeller Habits and now, after 12 years, Verne has revised his popular first book with Scaling Up: How a Few Companies Make It...and Why the Rest Don't (Rockefeller Habits 2.0). It's power-packed with a wealth of information as to how familiar and iconic companies were able to scale up. Verne offers case studies, charts, plans, and principles that companies have created within their companies to obtain their desired outcome. Business owners, leaders, and CEOs make several business decisions whether they are home based or Fortune 500. They all have four basics in common: people, strategy, execution, and cash.

Scaling Up: How a Few Companies Make It...and Why the Rest Don't by Verne Harnish is developed as if Verne was your coach and the book is your training manual. In using the resources, the reader is challenged and learns how to best overcome the barriers they may encounter as they scale their business. The case studies add an element in displaying how successful businesses view, manage, and improve their internal business processes. Scaling Up: How a Few Companies Make It...and Why the Rest Don't by Verne Harnish is equipped to help the business owner analyze how people, strategy, execution and cash affect the growth of their business.
Back Taxes & Tax Debt
A Consumer's Guide to Understanding IRS Debt and What can be Done About It
Donald Lowrey
2014 Finalist
142 Pages
Check current price
Non-Fiction - Business/Finance
Reviewed By Anne-Marie Reynolds for Readers' Favorite

Back Taxes and Tax Debt by Donald Lowrey is an informative look at the IRS and how to deal with problems arising from tax debt and back taxes. Starting from the beginning, Back Taxes and Tax Debt takes you on a journey through a world that most fear - the IRS. Learn exactly how the IRS works and how their actions affect you. Understand exactly what the IRS wants and learn what your duties are. Understand exactly what your rights are when it comes to paying off taxes. Back Taxes and Tax Debts also teaches you what your rights are and how to deal with every possible tax situation without being an expert on tax law or even having any real knowledge of the system. Read case studies, learn how your personal information is used, and understand that fearing the IRS is natural; you just have to learn to face your problems head on.

Back Taxes and Tax Debt by Donald Lowrey is a fascinating insight into how the IRS works and where we fit in. I found it to be highly informative as well as being easy to read. Donald has created a masterpiece. Each chapter is written as a separate book which means you don't need to read the entire book from start to finish. You simply pick out the chapters that refer to your situation. However, no matter what your problem with the IRS, the full benefit can only be gained by reading the entire book and all I can say is, you won't be sorry you did.
Contact Author -