Don't Sell Me, Tell Me
How to use storytelling to connect with the hearts and wallets of a hungry audience
Greg Koorhan
2017 Bronze Medal
158 Pages
Check current price
Non-Fiction - Business/Finance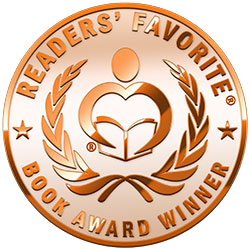 Do you want to stand out from a sea of competitors, and not just sound like everyone else? Do you want to attract more profitable customers – automatically?
Are you struggling to create a memorable marketing message? Or are you tired of being the 'best kept secret' in your market?
Business owners and entrepreneurs - you need to read Don't Sell Me, Tell Me - as soon as possible! In this book you'll learn how to use storytelling techniques to build trust with your ideal audience, engage hungry buyers and banish mediocre marketing forever.
You cannot underestimate the power of a good story.
Learn how to apply the fundamentals of storytelling to your business and you can uplift, inspire and connect to the hearts of your audience. You can move them to tears, to laughter, and most important, you can move them to action!
Packed with advice you can put to use right away, you'll learn how to keep your audience eager and ready to hear from you.
What pragmatic and actionable tactics will you learn?
How to quickly communicate your unique value.
The secret to connecting with the emotions of your desired audience.
The foolproof method for standing apart from your competition.
The most common marketing mistakes even smart business owners make and how to avoid them.
The singular best way to create an authentic, consistent brand.
Also the following insights:
The 4 critical elements you must have in place to keep your audience engaged.
Six different ways you can use stories in your business.
A step-by-step guide for finding your most powerful brand voice.
How to structure a story so that your audience feels compelled to listen.
PLUS, examples to jumpstart the process!
Here's what this book ISN'T: this isn't about picking new colors, redesigning your logo or developing your website. This is about building a consistent, unique and authentic brand that attracts your most profitable customers.
How will your business improve?
Follow a process only a few LEADERS in their markets have figured out
Get KNOWN for your unique value
Create content your audience LIKES and shares
Build - or rebuild - TRUST in your brand
Gather a loyal group of fans eager to BUY from you
Implement these techniques and watch your profits skyrocket.
Learn how to tell a better story and connect with a loyal audience by scrolling up and clicking the BUY NOW button at the top of this page!
The Invisible Advantage
How to Create a Culture of Innovation
Soren Kaplan
2017 Silver Medal
144 Pages
Check current price
Non-Fiction - Business/Finance
** WINNER of BEST BUSINESS BOOK, International Book Awards **

Every purchased copy of the book includes access to the free downloadable Invisible Advantage Toolkit!
The Invisible Advantage
shows how any organization can create a culture of innovation--an environment that promotes freethinking, an entrepreneurial spirit, and sustainable value creation at all levels and across all functions. This book isn't just about the importance of an innovation culture, nor how to emulate the ''innovation untouchables'' like Google and Apple. It's a complete tool kit that anyone can use to uncover the unique, hidden drivers of innovation and then introduce fresh, intuitive approaches tailored to their organization's specific environment.

To get the free Invisible Advantage Toolkit, buy the book and then fill out the form at leapfrogging.com/free-ia-toolkit/ to get a download link that contains:

1. Free Video:  Download the Culture as Competitive Advantage video to help make the business case for creating a culture of innovation.

2. Free Questionnaire: Get proprietary survey questions to assess your current culture of innovation.

3. Free Interview Guide:  Get proven interview questions to engage key stakeholders in 1:1 discussions to assess culture and build momentum for change.

4. Free PDF Poster: Get a Large Format PDF Poster that you can print to help facilitate working sessions to design your own culture of innovation.

5. Free PowerPoint Template: Use the PowerPoint Template to define and communicate your current-state and future-state culture of innovation.
Predictive Analytics
The Power to Predict Who Will Click, Buy, Lie, or Die
Eric Siegel
2017 Silver Medal
368 Pages
Check current price
Non-Fiction - Business/Finance
"Mesmerizing & fascinating..."  —The Seattle Post-Intelligencer
"The Freakonomics of big data." —Stein Kretsinger, founding executive of Advertising.com
Award-winning | Used by over 30 universities | Translated into 12 languages
An introduction for everyone. In this rich, fascinating — surprisingly accessible — introduction, leading expert Eric Siegel reveals how predictive analytics (aka machine learning) works, and how it affects everyone every day. Rather than a "how to" for hands-on techies, the book serves lay readers and experts alike by covering new case studies and the latest state-of-the-art techniques.
Prediction is booming. It reinvents industries and runs the world. Companies, governments, law enforcement, hospitals, and universities are seizing upon the power. These institutions predict whether you're going to click, buy, lie, or die.

Why? For good reason: predicting human behavior combats risk, boosts sales, fortifies healthcare, streamlines manufacturing, conquers spam, optimizes social networks, toughens crime fighting, and wins elections.

How? Prediction is powered by the world's most potent, flourishing unnatural resource: data. Accumulated in large part as the by-product of routine tasks, data is the unsalted, flavorless residue deposited en masse as organizations churn away. Surprise! This heap of refuse is a gold mine. Big data embodies an extraordinary wealth of experience from which to learn.

Predictive analytics (aka machine learning) unleashes the power of data. With this technology, the computer literally learns from data how to predict the future behavior of individuals. Perfect prediction is not possible, but putting odds on the future drives millions of decisions more effectively, determining whom to call, mail, investigate, incarcerate, set up on a date, or medicate.

In this lucid, captivating introduction — now in its Revised and Updated edition — former Columbia University professor and Predictive Analytics World founder Eric Siegel reveals the power and perils of prediction:
What type of mortgage risk Chase Bank predicted before the recession.
Predicting which people will drop out of school, cancel a subscription, or get divorced before they even know it themselves.
Why early retirement predicts a shorter life expectancy and vegetarians miss fewer flights.
Five reasons why organizations predict death — including one health insurance company.
How U.S. Bank and Obama for America calculated the way to most strongly persuade each individual.
Why the NSA wants all your data: machine learning supercomputers to fight terrorism.
How IBM's Watson computer used predictive modeling to answer questions and beat the human champs on TV's Jeopardy!
How companies ascertain untold, private truths — how Target figures out you're pregnant and Hewlett-Packard deduces you're about to quit your job.
How judges and parole boards rely on crime-predicting computers to decide how long convicts remain in prison.
182 examples from Airbnb, the BBC, Citibank, ConEd, Facebook, Ford, Google, the IRS, LinkedIn, Match.com, MTV, Netflix, PayPal, Pfizer, Spotify, Uber, UPS, Wikipedia, and more. 
How does predictive analytics work? This jam-packed book satisfies by demystifying the intriguing science under the hood. For future hands-on practitioners pursuing a career in the field, it sets a strong foundation, delivers the prerequisite knowledge, and whets your appetite for more.
A truly omnipresent science, predictive analytics constantly affects our daily lives. Whether you are a consumer of it — or consumed by it — get a handle on the power of Predictive Analytics.
The Leadership Gap
What Gets Between You and Your Greatness
Lolly Daskal
2017 Gold Medal
240 Pages
Check current price
Non-Fiction - Business/Finance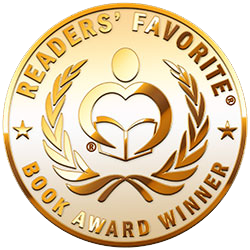 Do people see you as the kind of leader you want to be? Are your strongest leadership qualities getting in the way of your greatness?

After decades of advising and inspiring some of the most eminent chief executives in the world, Lolly Daskal has uncovered a startling pattern: within each leader are powerful abilities that are also hidden impediments to greatness. She's witnessed many highly driven, overachieving leaders rise to prominence fueled by well-honed skill sets, only to falter when the shadow sides of the same skills emerge.

Now Daskal reveals her proven system, which leaders at any level can apply to dramatically improve their results. It begins with identifying your distinctive leadership archetype and recognizing its shadow:

■ The Rebel, driven by confidence, becomes the Imposter, plagued by self-doubt.
■ The Explorer, fueled by intuition, becomes the Exploiter, master of manipulation.
■ The Truth Teller, who embraces candor, becomes the Deceiver, who creates suspicion.
■ The Hero, embodying courage, becomes the Bystander, an outright coward.
■ The Inventor, brimming with integrity, becomes the Destroyer, who is morally corrupt.
■ The Navigator, trusts and is trusted, becomes the Fixer, endlessly arrogant.
■ The Knight, for whom loyalty is everything, becomes the Mercenary, who is perpetually self-serving.

Using psychology, philosophy, and her own experience, Daskal offers a breakthrough perspective on leadership. She'll take you inside some of the most cloistered boardrooms, let you in on deeply personal conversations with industry leaders, and introduce you to luminaries who've changed the world. Her insights will help you rethink everything you know to become the leader you truly want to be.
The Modern Mughal Mentality
New Strategies to Succeed in India and the Global Marketplace
Afshan Naheed Hashmi
2016 Finalist
128 Pages
Check current price
Non-Fiction - Business/Finance
The Modern Mughal Mentality transforms hardships and difficulties into success stories by introducing the Jugaad Management Principle Business Model, which can be applied to any business, anywhere.
For the purpose of this book, the term Jugaad will be defined as "obtaining your objectives by maximizing resources through thinking out of the box."
Following this new business model will inspire all types of companies around the world, no matter how big or small, to create innovative mentalities, products, and strategies. The Modern Mughal Mentality reveals ways in which companies everywhere can benefit from this new business model.
It also reveals ways in which western companies can learn to be successful in India. Executives of multi-national corporations, government officials, and even American and global small business owners who have no plans to do business in India will benefit from the innovative and revolutionary approach to maximizing resources that The Modern Mughal Mentality delivers.
Multi-sector success stories illustrate the various components of the Jugaad Management Principle Business Model. Specific questions in the "Modern Mughal Mentality Exercises" at the end will guide the reader through putting the Jugaad Management Principle Business Model to work for their business.
Implementing the model can lead to increased profit, maximized resources, and a more efficient way of dealing with today's turbulent economy. The Modern Mughal Mentality also identifies international opportunities in various industries – providing practical solutions to take the guesswork out of the equation.
The Modern Mughal Mentality's four chapters reveal how the same mentality, which has enabled India to enjoy economic success in today's turbulent times can radically transform any business. The Jugaad Management Principle Business Model can be used to maximize resources and increase profitability in many sectors. Success stories, important lessons to remember, and opportunities for growth in both India and around the world are given. The "Modern Mughal Mentality Exercises" at the end leads the reader to think creatively and use The Modern Mughal Mentality to create innovative and cost-effective solutions to problems on their own. Regardless of where the reader lives, or what type of business they run, they will be able to improve their bottom line by implementing these changes.
Photo galleries of magical moments that led to the birth of The Modern Mughal Mentality give the readers of my book an opportunity to see some of my special moments and provide them another unique way to connect to this book.
Unbarred Innovation
A Pathway to Greatest Discoveries
Mayur Ramgir
2016 Honorable Mention
232 Pages
Check current price
Non-Fiction - Business/Finance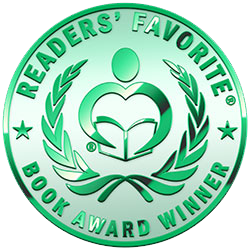 Winner of Reader's Favorite 2016 International Book Award Contest in Non-Fiction - Business/Finance category. Visit : readersfavorite.com/book-review/unbarred-innovation *** Winner of 2016 Northern California Book Festival Award in Business Category *** Finalist in the 5th Annual Beverly Hills International Book Awards 2016 *** Mayur Ramgir, an innovator, entrepreneur and an International Award Winning Author, puts his Sherlock hat on and picks up Watson's pen to retrace a story of success and jot it down for the others to follow. He tells the story of how successful people found their pathway to discoveries that took them to the heights where we now see them. He tells the tale, not just of achievements, but also of failures, and more importantly, of getting back on the feet after those failures. Unbarred Innovation: A Pathway to Greatest Discoveries is written as a source of inspiration for those who doubt the destiny. Ramgir narrates the story of great innovators with the intention of helping readers find out that those are the people they can relate to, and their achievements are nothing but the result of unwavering determination and efforts. Those are the people who take failure an opportunity to overcome the flawed and feeble aspects of their strategies. They improve and strengthen themselves after every stumble, rising up stronger and better than ever before. He explores the element that differentiates them from everyone else. Is it genetic superiority or a gift of opportunities? Is it really something they are born with, or is it something they take from what they observe and experience? With his belief in the latter theory, Ramgir inspects their lives to identify the difference of a whole new level. His own journey to success is based on what he had been learning from the lives of people who inspire him. From Larry Ellison to Li Ka-shing, he had put the lives of these living giants under the microscope to understand what they do different and how they fostered the innovator in themselves. The book is a detailed account of Ramgir's learning. Like Seven Habits of Highly Effective People by Stephen Covey, Ramgir's story is also more than just words of inspiration. He writes his book as a guide that takes the reader on the path to self-discovery. From philosophy to believes and from perception to action, follow Ramgir as he uncovers the secret lifestyle that successful people live by. Understand the idea of Unbarred Innovation and how it can help you join the league of modern innovators regardless of your current circumstances and challenges. Find out how you can take the smallest idea out of your mind, polish it, and present it to the world in a way that changes everything, not just for the world but also for you. Be the modern day innovator, raise future innovators, and find out how innovation can pave way to entrepreneurship. It is important to note that all the proceeds generated by this book will be donated for charitable causes such as providing education, shelter, food and basic needs for underprivileged children, eradicating poverty, hunger and solving social and global issues.
How I Sold 80,000 Books
Book Marketing for Authors (Self Publishing through Amazon and Other Retailers)
Alinka Rutkowska
2016 Bronze Medal
158 Pages
Check current price
Non-Fiction - Business/Finance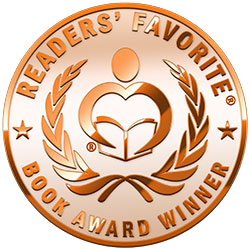 Discover how you too can sell 80,000 books even if you haven't sold a single copy yet!
Warning: Reading this 2016 Readers' Favorite Book Award Winner and implementing its strategies may cause a significant income increase.
Get your copy now and discover:


How I sold books by the truckload and how you can do it too;


The truth about book marketing for authors: which book marketing tips really work and which are a waste of time;


What never to include in your author marketing;


The single most powerful strategy to get readers on Amazon;


Why self publishing through Amazon isn't the only marketing strategy and how to significantly increase your book sales by pursuing paths less travelled;


One, often overlooked, strategy to get book reviews on Amazon;


Plus, kindle publishing guidelines: how to market a book before you hit publish.
Probably the best and most comprehensive one-stop guide I have seen.
Rick DeStefanis, Award-Winning Author of "The Gomorrah Principle" 
Alinka is extremely knowledgeable and always willing to help authors in whatever way she can. I highly recommend this little gem of a book!
Patti Tingen, Award-Winning Inspirational Author
"How I Sold 80,000 Books" by Alinka Rutkowska covers it all from web page to social media to promotion, sales and everything in between.
Mary Adair, Award-Winning Author of Native American Romance Novels
The links included in the book are like gold dust, and you will find yourself watching/reading them over and over again as you forge your way through the publishing world. I only wish that I'd had access to this when I first started out. It would have saved me months of work. 
Lyneal Jenkins, International Award-Winning, Best-Selling Author
Scroll up to grab your copy now!
Strategy-In-Action
Marrying Planning, People and Performance
Thomas D. Zweifel,Edward J. Borey
2016 Silver Medal
252 Pages
Check current price
Non-Fiction - Business/Finance
Frustrated by organizational silos, fragmentation or resistance to change? Is there a tug-of-war, with everyone pulling in different directions? Can't seem to align on a common strategy, get real buy-in or jumpstart implementation?

The problem is, traditional planning no longer guarantees success. Rapid change, uncertainty, new technologies and a flatter world call for a new approach.

The award-winning Strategy-In-Action shows how companies ended the long-standing divorce between planners and implementers. One saved $200m from people power, another made €74m from innovation.

Zweifel, strategy & performance expert and award-winning author, and Borey, CEO and turnaround guru, use their experience at Fortune 500 companies, SMEs, UN/government agencies, and the military to offer a turn-key methodology that yields quick wins and stands the test of time.

CEOs, senior managers and strategists will find a systematic 7-step roadmap:

• 11 differences of Strategy-In-Action (e.g. Strategy for vs. Strategy with): a checklist for your dynamic strategy, pp32-33.

• 6 ways to move from silos to alignment among multiple stakeholders, pp42-53.

• How to overcome resistance or indifference—and maximize buy-in. Ask these key questions and give voice to dissenters without losing control, pp54-57.

• 4 powerful questions for a shared understanding of the whole—including best practices and checklists, pp58-59.

• How to get intelligence from far-flung locations that are less invested in the status quo and more open to innovation, pp60-61.

• 3 proven tools to align on a strategic intent as a magnet for action and filter for operational decisions, pp77-80.

• 7 steps for building a dynamic strategy roadmap back from the future. First you do a SWOT, then plan, then act, right? Wrong. Never plan from the circumstances, pp34-36, with examples (even flipcharts, of course anonymous).

• The shocking truth about metrics. Many strategists use the wrong indicators, with unintended/disastrous outcomes. How to drive execution from a single dashboard with 5 key metrics, pp99-104.

• How to foster a leadership mindset. As Peter Drucker said, culture eats strategy for breakfast. How do you get your team obsessed with winning? Eye-opening use cases, pp131-142.

• 6 rules for getting quick wins, screening out losers and getting feedback from the action. The key: Catalyze path-breaking action, then have the action inform the strategy. Actionable cases, pp146-157.

• … and finally, How to control the momentum. Use the Worksheet on p197 to drive the whole process with ease and position yourself as a trusted strategy guru.

Strategy-In-Action gives readers the art and science of integrated planning, people and performance.

"I was highly skeptical—but now I wish I had had your tools 35 years ago when I was starting out."
—Werner Brandmayr, former President & Managing Director, ConocoPhillips Holding Europe

"We have results that were virtually impossible before Strategy-In-Action."
—Lawrence Obstfeld, CEO, Image Navigation

"The only strategy book that gives a truly holistic view of strategy. It integrates strategy alignment, highly pragmatic execution and performance, and the human element in one seamless process."
—Dr. Frank Waltmann, Head of Learning, Novartis

"A new logical, efficient and common-sense approach. A must read for anyone involved with strategic planning in the 21st century."
—Dr. Martin Cross, Chairman, Medicines Australia

Clients pay the authors $26,000+ on average because these tools yield 10x ROI, and frankly outperform any others on the market.

Get Strategy-In-Action now and build alignment on a winning strategy that marries planning, people and performance.
Brand Identity Breakthrough
How to Craft Your Company's Unique Story to Make Your Products Irresistible
Gregory V. Diehl
2016 Gold Medal
256 Pages
Check current price
Non-Fiction - Business/Finance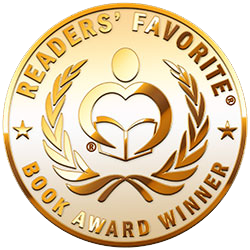 Does your business have a story to tell? It should! From the moment you first opened your doors, you began crafting it. With every new product you release, you carve out an even more unique niche in your industry. This all builds up to one thing—brand identity. Does yours stand out from the crowd? 
With a decade of experience studying businesses across the world, Diehl has unlocked the key to creating innovative brand identities and distinct business stories. In Brand Identity Breakthrough, you and your small business will learn how to develop a strong brand identity by combining your personality and values with the functionality of your products, becoming an irreplaceable brand and company. 
Whether you lead a growing company, or are just starting out, Brand Identity Breakthrough will give you a smarter way to think about product development flow, branding, brand mapping strategy, and business model generation. With proven, and well-organized logic, it will set you on the path to selling more—and at higher prices—giving the customers exactly what they want and sending your profits through the roof. 
In Brand Identity Breakthrough, you will learn…
•How to incorporate a unique selling proposition into your branding
•The best methods for selling products to customers as a small business
•How to use business storytelling to sell products in both physical and online marketplaces

Table of Contents
Section I: Why Identity Matters
Chapter 1: Can You Tell a Good Story? (The Importance of Business Storytelling)
Chapter 2: When Good Ideas Fail
Chapter 3: Why Entrepreneurs Fail to See Their Own Value
Chapter 4: Why Others Fail to See Your Value
Section II: Creating Your Brand Identity
Chapter 5: Uncovering Your Core Values
Chapter 6: Developing a Unique Selling Proposition
Chapter 7: Crafting Your Personality Profile
Chapter 8: Knowing Your Target Audience
Section III: Telling Your Story to the World
Chapter 9: How to Sell Who You Are (Your Brand Identity as a Sales Pitch)
Chapter 10: How to Speak with Clarity, Authority, & Authenticity 
Chapter 11: How to Display Your Character Through Writing
Chapter 12: How to Educate Your Audience About Your Brand Identity
Section IV: Brand Identity Case Studies
Case Study #1: Rebranding a Whole Industry's Adversarial Image
Case Study #2: Pre-Seeding a Two-Sided Marketplace for Launch
Case Study #3: Turning a Charitable Project into a Profitable Movement
Case Study #4: Skyrocketing a Personal Brand through Narrative Focus
Case Study #5: Embracing Personality in a Technical Niche
Section V: Resources for Prospective Entrepreneurs
Appendix 1: Entrepreneurial Terms Defined
Appendix 2: 50 Useful Starting Questions for New Entrepreneurs
Appendix 3: Making Money Online
Smart Talk
The Public Speaker's Guide to Success in Every Situation (Quick & Dirty Tips)
Lisa B. Marshall
2015 Bronze Medal
288 Pages
Check current price
Non-Fiction - Business/Finance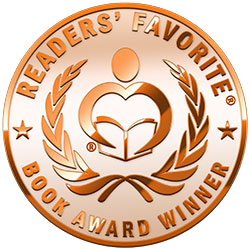 Have you ever lost out on a promotion? Struggled with a difficult conversation? Been put on the spot and blanked? Imagine if...
...you were better at persuading others and negotiating for what you want.
...you were more fluent at introducing yourself, making conversation, and following up.
...you were better at delivering feedback, receiving criticism, and using positive language.
...you were perceived as more diplomatic and charismatic.
Smart Talk applies up-to-date communication research to everyday situations and gives smart, practical, step-by-step directions to achieve results. Smart Talk is no ordinary book― it's the Swiss Army Knife of communication―a comprehensive set of tools to build strong relationships and avoid communication breakdowns.
With proven strategies and practical action plans, Smart Talk will help you resolve conflicts, strengthen your natural charisma, and master the art of persuasion. Never again will you dread a holiday party or be rendered speechless at a business meeting. Backed by solid research and written in an engaging narrative style with a warm sense of humor, communication expert Lisa B. Marshall translates her wealth of experience into practical, fresh advice to help you navigate any complex situation, and achieve professional success.
Contact Author -