Alternatives to a Frozen Mouse
Book One
AJ Mouse
2018 Gold Medal
274 Pages
Check current price
Non-Fiction - Biography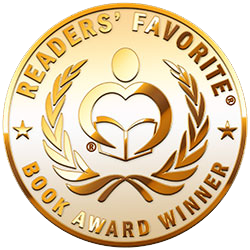 Reviewed by Gisela Dixon for Readers' Favorite

Alternatives to a Frozen Mouse: Book One by AJ Mouse is a memoir written by someone with DID or Disassociate Identity Disorder, or what used to known as Multiple Personality Disorder or Split Personality, and is one of the best books I have read in a long time. Since the book is written by a woman who suffers from DID, obviously the book is written from multiple perspectives and is literally written in the voice of two of the many personalities existing in one body. The book starts off simply with an introduction by Jade and Anne and, between the two of them, they introduce us to the several other personalities, including someone they call the Mouse, who is still a small, frightened, shy young girl dealing with the trauma of early life abuse. The book details what it is like to live with this disorder or mental illness, what day to day life is like, how the personalities interact and co-exist with each other, and how someone with this disorder manages to deal with the external world.

Alternatives to a Frozen Mouse is a fascinating read. I have read a few books on Disassociate Identity Disorder before, but since the disorder is fairly rare and little understood, I welcomed the opportunity to read a memoir about this. AJ Mouse writes in a genuine, heartfelt manner that cannot fail to evoke sympathy as well as respect. The story of abuse in the past, which is what triggers this disorder and allows the personality to "split," is tragic and difficult to read about. I hope a book like this goes a long way towards making people understand that those who suffer from this disorder are not dangerous or crazy or bad, but instead are just human beings with a mental illness who deserve compassion and acceptance. The writing style is very engaging and also humorous at times, and so the book is certainly not heavy all the time. This book is a must-read for everyone!
Survival: Transforming Childhood Trauma
8 Steps to Reclaiming Your Life
David Brady
2017 Honorable Mention
Kindle Edition
Check current price
Non-Fiction - Biography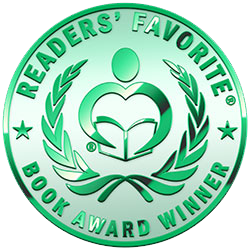 Reviewed by Jack Magnus for Readers' Favorite

Survival: Transforming Childhood Trauma: 8 Steps to Reclaiming Your Life is a nonfiction, motivational self-help book written by David Brady. Brady's childhood was, to all intents and purposes, an idyllic one. The family lived in a lovely home in Timmins, Ontario, where evergreen trees scented the air with their fragrance, and the mining which had given the town its start was still flourishing in the 1950s when Brady was growing up there. Unknown to his friends at the bar, his acquaintances and his co-workers, Brady's father's alcoholism was making his family's life a continuing hell. Jack was physically and emotionally abusive to them, and, at one point, had pointed a shotgun at the author and his mom and continued pulling the trigger until Brady's older brother intervened. The bright side to Brady's precarious childhood was those summers spent with his grandparents on their farm near Cobalt, Ontario, where he played at being Tom Sawyer in his grandmother's washtub and would float along and dream in the small stream on the farm's property. That farm inspired him to embrace reading, beginning with Twain's works and expanding outward to Hardy Boys mysteries and beyond.

He and his mom did escape the dangers of living with his unstable and abusive dad, exchanging the countryside for the excitement of Toronto, and Brady found no shortage of friends and fun as he grew to be a young man, but something was always wrong. Indefinable to one who had had no formal training in psychology, Brady's experiences growing up in fear had left a profound and continuing legacy upon his emotional well-being, one that would extend for decades until he was able to identify and take steps toward healing from the past. Brady shares his experiences as he healed, and he introduces the eight steps that helped him reclaim his life. He did so in the hope it would help other adult sufferers of childhood trauma realize that they too could reclaim the full rich lives they were missing due to those unaddressed issues from the past.

David Brady's book is an illuminating and compelling work that will have readers with unaddressed childhood trauma sitting up and paying attention. It will help those with traumatized people in their lives to finally understand what's going on. I particularly enjoyed reading the first part, which is essentially the author's memoir of his early years. While horrified at the treatment he and his family members silently suffered at the hands of Jack Brady, the author's accounts of time spent at the farm, outdoors and, later on, with his friends as a teenager are beautifully written and a joy to read. I was also fascinated by his stories about his film-making, and I remember quite well how much I enjoyed watching The Grey Fox when it hit the movie theaters. His accounts of crashing and burning, of frantic, fear-filled nights wondering about the millions he owed creditors, and the slowly dawning realization that he needed help are eloquently and fearlessly shared with his reader. The eight steps he used to reclaim his life are clearly set out and the benefits he's gained from his Master Mind groups are compelling indeed. Survival: Transforming Childhood Trauma addresses a continuing tragedy as childhood trauma survivors often live half-lives, never realizing their full potential, and it offers easily accessible steps to help those affected begin their own healing processes. It's most highly recommended.

From Shoeshine to Star Wars
The Chronicles of Walt Jourdan
Walt & Lee Jourdan
2017 Bronze Medal
Kindle Edition
Check current price
Non-Fiction - Biography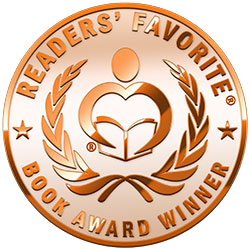 Reviewed by Christian Sia for Readers' Favorite

From Shoeshine to Star Wars: The Chronicles of Walt Jourdan by Walt and Lee Jourdan is a compelling memoir that chronicles the life of father and son as they overcome obstacles and face the challenges that only a migrant trying to create meaning in life in the US can face. Set against the backdrop of a turbulent historical moment, characterized by the Great Depression, this story is one of hope and a testament of how a man and his son could change their stars and determine their destinies. Readers will be surprised with their response to hardship, their overall perception of life, and success born of a resilient spirit. It is inspiring to watch little Walt shine a shoe here and sell a magazine there just to contribute to the welfare of the family.

One of the inspiring things about this book is the powerful lesson that we can choose how we respond to situations in life. Instead of feeling defeated and blaming others for their predicaments, both father and son took their fate into their hands and went out to find solutions for their problems. No wonder Big Walt quit school and started his numerous businesses. Readers are introduced to the difficulties faced by most immigrants trying to raise families in the US. The writing is crisp and beautiful and the voice comes out in a warm and powerful way. Most of the book is written from the point of view of the son. From Shoeshine to Star Wars: The Chronicles of Walt Jourdan is both engaging and inspirational, a story I'd love to see on screen.
Abe-vs-Adolf
The True Story of Holocaust Survivor Abe Peck
Maya Ross
2017 Silver Medal
Kindle Edition
Check current price
Non-Fiction - Biography
Reviewed by Jack Magnus for Readers' Favorite

Abe-vs-Adolf: The True Story of Holocaust Survivor Abe Peck is a non-fiction biography written by Maya Ross. Abe grew up in Szadek, Poland; a town that had a thriving and healthy Jewish community living within it before the Second World War. He was 90 at the time this book was written, and he's now the only living Jewish survivor from his home town. Abe's father owned a kosher restaurant, and his mother had been to college in Belgium and was a teacher, and the family kept up with current events through the international papers they'd read each day. While the climate of intolerance was nowhere near as intense -- and deadly -- as would occur under Hitler's occupation of Poland, Jews in Szadek had always been aware of the antisemitic feelings prevalent among the non-Jewish community. The Piks and their peers grew ever more concerned as they read of Hitler's ascent to power, and they couldn't help but notice that the climate of hatred and intolerance was growing ever more palpable in their own community. When Abe was 15 years old, he and his father were herded along with 48 other men to a work camp. They left behind Abe's mother, sister and relatives, who were then living in the close confines of the two-block designated Jewish ghetto that was bordered with barbed wire. They would never see their loved ones again, and Abe would spend the next five years of his life fighting to survive in nine concentration camps, several death marches, and years laboring in a coal mine.

Maya Ross's non-fiction biography, Abe-vs-Adolf: The True Story of Holocaust Survivor Abe Peck, is a stunning work. While I've been privileged to read a number of compelling and powerful survivors' stories in the past, I was not prepared for the intensity and brutal honesty I found within these pages. Abe's heroism in simply surviving to tell his tale has me at a loss for words. I spent a day reading his story, looking at the faces of his family, the thousands of inmates, and piles of the dead, and the enormity of Hitler's final solution was hammered home in a way that it hadn't been before. Those are images I will live with for the rest of my life, I'm quite sure of it -- images that are disturbing, troubling and yet, each is a voice from the past that Ross and Peck have resurrected to speak once again. When Ross met Abe for the first time, she marvelled at his take on the tattoo that still is visible on his arm. Abe saw those numbers as a good thing. They meant he survived. Reading his story is tragic, harrowing and ultimately inspirational. In Maya Ross's non-fiction biography, Abe-vs-Adolf: The True Story of Holocaust Survivor Abe Peck, Mr. Peck speaks for all those Jews who did not survive the Holocaust, and he does so brilliantly and with grave eloquence. This biography is most highly recommended.
Where Children Run
Karen Emilson
2017 Gold Medal
418 Pages
Check current price
Non-Fiction - Biography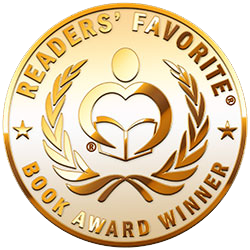 Reviewed by Viga Boland for Readers' Favorite

As a victim of child abuse myself, I have a pretty thick skin when I read stories similar to my own. But Where Children Run by Karen Emilson shook me to my core with its depiction of violence against children, especially since it is a true story. There were times this tough-skinned reviewer audibly winced and had to put the book down to catch her breath as these young children ran for their lives into the freezing bushes or lakes during Manitoba winters to avoid yet another brutal beating by their Polish stepfather, Boleslaw Domko. The man was, as we learn at the end of the book, schizophrenic, as well as paranoid, selfish, insanely jealous and childish. His wife, Caroline, a Catholic turned Jehovah's Witness, was unable to stand up to him for her children or herself. And compounding her inability to act were the dictates of her religion.

Events are seen primarily through the eyes of the twins, David and Dennis, who suffer the bulk of the horrific abuse at Domko's hands. Why does he hate these children so much? Because they are not his own. His treatment of them is in sharp contrast to how he treats the children Caroline bears him. Mind you, in one of his rages, he even throws his natural baby daughter into a wall. The result is blindness. While he regrets that and treats her with love as she grows, he has no remorse in starving the other children, working them mercilessly from a very young age on their farm, throwing pitchforks and shooting at them with the intention of killing them.

These children are terrorized for over 12 years. How they survive and live to tell the tale through the help of kindly neighbours, a persistent social worker, and eventually through the author, Karen Emilson, is a marvel. But above all it's a testament to the strength of the human spirit, of our instincts for survival. Readers will agonize for the twins and their older and younger siblings; they will be infuriated by the inability of law enforcement to protect the children from Domko; they will be disgusted by religious beliefs that allow such evil abuse to continue because the man is the head of the household; and they will shake their heads in disbelief at how Domko fools other adults into believing that the children are the bad ones in this family and he is only doing his fatherly duties in disciplining them.

Where Children Run by Karen Emilson is eye-opening, revolting, disturbing and, sadly, true. David and Dennis agreed as teens if they survived their ordeals, they would one day tell their story. Where Children Run is their story. But it's unfortunately, the story of thousands of other abused children worldwide. Read it ... if you dare and care.
In the Service of Community an Honored Elder
The Honorable Judge Perry Brooks Jackson
Anita P. Jackson Ph.D.
2016 Finalist
181 Pages
Check current price
Non-Fiction - Biography
Reviewed by Mamta Madhavan for Readers' Favorite

In the Service of Community an Honored Elder: The Honorable Judge Perry Brooks Jackson by Anita P. Jackson Ph.D. is a well written biography about a person who was well respected in the Cleveland and Cuyahoga County Community. Judge Perry Jackson set precedents in the legal field and his service to the community, his ability to relate to people from all strata of society, and his fairness and knowledge in handling difficult situations are commendable. His dedication to and involvement in civic organizations helped make the community a better place to live in. The book chronicles the remarkable things he did as a professional, and the challenges he faced during his life.

The book is insightful and throws light on the life and achievement of a great person in a humble way. Readers get to know more about the person, his family, his life, his education, and everything that made him the person he was. Being the first African-American judge in Ohio, his challenges and achievements were noteworthy. Though he faced racial discrimination while growing up, Judge Perry Jackson was concerned about the unfairness shown to African-Americans. The black and white pictures shared in the book help readers relate to the events and the person.

I would recommend this book to youngsters as it will definitely motivate them to rise above the problems they face in life and to make the best use of what they have. The book is well written and well expressed and takes readers down Memory Lane to an era when racial discrimination existed.
Fighting for Freedom in America
Memoir of a "Schizophrenia" and Mainstream Cultural Delusions
Clyde Dee
2016 Honorable Mention
334 Pages
Check current price
Non-Fiction - Biography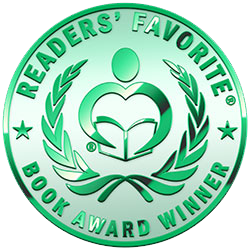 Reviewed by Rabia Tanveer for Readers' Favorite

Fighting for Freedom in America: Memoir of a "Schizophrenia" and Mainstream Cultural Delusions by Clyde Dee is a non-fiction book that focuses on some of the harshest realities of life. Clyde Dee was a mental health counselor when his life was turned upside down. Taking a job at the Section 8 housing project was perhaps the worst (or the best) thing to happen to him. Embroiled in politics and games, his life becomes increasingly difficult when he is incarcerated in a psychiatric ward. After three months, he comes back to the real world as a changed man. But he is homeless and jobless; however, he has the will and strength to face down his fears and conquer them. Now he has empathy for the mental health patients and how they survive day after day.

Clyde Dee is such an inspiration for people who deal with mental health issues day after day. This book would be informative and very encouraging for people who are either suffering from mental illness or who treat people with a mental illness. For an average person like me, it was insightful and instructive. I finally understand what a person with a mental illness feels like, lives like, and how he fights for his sanity and his life every single day.

You cannot help but feel their pain and hope for the best. Life is very tough and the way Dee described it, things are even harder for the mentally ill. This book has compassion, passion, understanding, and a force of will that will allow any person to become better and make peace with themselves. Great job.
Sleetmute
A True Story of Alaska
Stan Resnicoff
2016 Bronze Medal
Kindle Edition
Check current price
Non-Fiction - Biography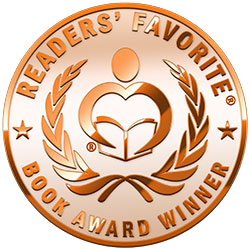 Reviewed by Jack Magnus for Readers' Favorite

Sleetmute: A True Story of Alaska is a non-fiction memoir written by Stan Resnicoff. In 1968, the author was 24 years old and had just graduated from college. He decided that several years in Hawaii as a VISTA worker would be an appealing alternative to the wartime effort in Vietnam. After spending a New York winter living aboard his boat, he could already feel the warmth and tropical air of Hawaii. His application was accepted; however, he was posted, not to Hawaii, but to Alaska. He would be spending his time in Sleetmute, a tiny rural village set on the Kuskoquim River. Sleetmute was a huge change for a New Yorker: no electricity or plumbing or telephones, and he didn't know the language the Eskimos spoke, but his year there turned out to be very interesting indeed.

Stan Resnicoff's memoir, Sleetmute: A True Story of Alaska, reads like an enthralling adventure tale. The wry and sometimes humorous narrative is punctuated by photographs that bring the reader down from the clouds with the realization that this story is non-fiction -- which makes it even better. There are stunning landscapes, bleak snowy scenes of tiny cabins huddling against dark and dreary skies, and the incredible pictures of the Sleetmute inhabitants: the children, women and men who welcomed a stranger into their midst and treated him like family. The reader gets to experience the brutal cold of winter and the lush green of spring, and it's all so beautifully imparted. Some of the stories Resnicoff tells are funny, others, such as the first time he heard a Rolling Stones song are incredibly poignant. I had such a grand time reading this book. I got to experience a moment in time in a far-away place and meet, through the author's words, a people whose lives were so in tune with their environment. Sleetmute: A True Story of Alaska is a marvelous memoir as well as an important anthropological look at a rural Alaskan village. It's most highly recommended.
Managing Bubbie
Russel Lazega
2016 Gold Medal
Kindle Edition
Check current price
Non-Fiction - Biography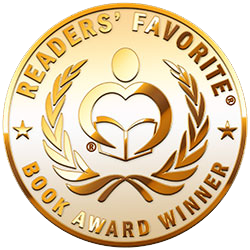 Reviewed by Heather Osborne for Readers' Favorite

Managing Bubbie by Russel Lazega is a heartwarming and hysterical memoir of his "Bubbie," Lea Lazega. Intermixed with a narrative about her harrowing journey across Europe to America during World War Two are snippets of conversations between various family members, providing insight into the modern life of this courageous woman. As the Nazis invade countries in Europe, Lea manages to escape by the skin of her teeth with her three small children. Being Jewish at this time was difficult enough, but Lea continues to show courage in the face of adversity, finally managing to get her children out of Europe, back to America and safety.

I thoroughly enjoyed this memoir. Mr. Lazega had me from the beginning, as I am a huge Neil Simon fan. I was reminded of Brighton Beach Memoirs, a play I have directed, in the way he portrayed the scenes of his family life. Even more inspiring was Lea's journey through war-torn Europe. I can only imagine the fear she must have felt, knowing at any moment they could be caught and sent to a concentration camp. I did not want the story to end, and I wanted to know what exactly happened to Eva and Lea's first husband. Mr. Lazega has done an impeccable job weaving together the memories and experiences of his Bubbie. I loved the addition of letters and photographs to bring even more life to the colorful members of his family. Managing Bubbie by Russel Lazega is certainly a different type of Holocaust memoir, one of hope, inspiration, and humor.
Buccaneer
The Provocative Odyssey of Jack Reed, Adventurer, Drug Smuggler and Pilot Extraordinaire
MayCay Beeler
2015 Finalist
220 Pages
Check current price
Non-Fiction - Biography
Reviewed by Anne-Marie Reynolds for Readers' Favorite

Buccaneer: The Provocative Odyssey of Jack Reed, Adventurer, Drug Smuggler and Pilot Extraordinaire by MayCay Beeler is a true crime story about the life of Jack Reed. Jack Reed was a drug smuggler, working as a pilot for Carlos Lehder. Lehder's partner in crime was Pablo Escobar, the infamous Colombian drug lord of the Medellin Cartel. For the first time, Reed opens up about his life as the pilot, flying from Norman's Cay off the coast of Florida. He tells of how he ended up as co-defendant on one of the most publicized and longest-running drug trials ever, and of how he became a victim of a mistake in sentencing. Until now, Reed has refused to speak to the media, but now he opens up and what you are about to read will blow your mind.

Buccaneer: The Provocative Odyssey of Jack Reed, Adventurer, Drug Smuggler and Pilot Extraordinaire by MayCay Beeler was a bit of a wow for me. I like true crime stories anyway and this was something so completely different it has to be read to be believed. It's an intriguing tale, full of mystery, twists and turns and one single surprise that turns everything around! An amazingly written and very honest account of Reed's involvement in drug running and of life working for Escobar. Two stories are nicely woven together into one amazing read. I guarantee that anyone reading this will be eager to know the ending and won't want to put the book down until it's over.
Contact Author -