The Lindbergh Kidnapping Suspect No. 1
The Man Who Got Away
Lise Pearlman
2021 Honorable Mention
578 Pages
Check current price
Non-Fiction - Biography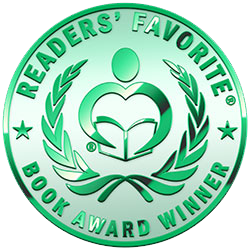 Reviewed by Shannon Winings for Readers' Favorite

On March 1, 1932, Charles Augustus Lindbergh Jr. was abducted from his crib in his parents' New Jersey home. His nanny, Betty Gow, was the first to notice his disappearance. This stirred a massive hunt for baby Charles and the kidnapper(s). The Lindbergh Kidnapping Suspect No. 1: The Man Who Got Away by Lise Pearlman starts by introducing the Lindbergh family and their history before describing the now-infamous kidnapping. Following the disappearance, readers are then taken on a journey to search for the suspect(s). Ten weeks later, this turns into a manhunt for the killer(s). Lise Pearlman takes readers on an adventure behind the scenes and delves into what the evidence says to reveal a shocking conclusion. Was Bruno Richard Hauptmann's execution for this crime a mistake?

The Lindbergh Kidnapping Suspect No. 1: The Man Who Got Away by Lise Pearlman is a must-read for any true crime aficionado and those fascinated with this highly publicized case. I was thrilled to read this book and am sure others will like it as well. The book is meticulously organized and filled with information. Clearly, the author did an extensive amount of research. The author even provides a cast of characters, photographs, end-notes, sources, appendices, and an index. In addition to this wealth of information, I enjoyed the author's writing style. I felt like I could truly get into the story and picture what was happening. I'm excited to see what other books the author has written and what they are up to next.
Hidden in Berlin
A Holocaust Memoir
Evelyn Joseph Grossman
2021 Bronze Medal
226 Pages
Check current price
Non-Fiction - Biography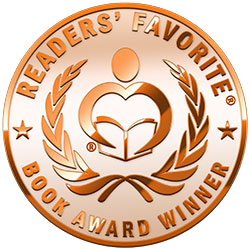 Reviewed by Joanie Chevalier for Readers' Favorite

Hidden in Berlin by Evelyn Joseph Grossman is a riveting Holocaust memoir. Evelyn Grossman tells the story through the eyes of her mother and father, Lilo and Ernst, and her own research about the tragic era of Hitler's evil regime. We all know the history, but to read about this family and how they survived and persevered, through terrifying bombs dropping, hunger, loneliness, and living in small quarters, is something we all need to be reminded of to be grateful for every moment of our own lives. Seeing the photos of the author's parents and family are a personal touch and made this terrifying era come to life. With grit and determination, Lilo, Ernst, and Ernst's mother survived.

I was amazed by Evelyn Joseph Grossman's research in her Holocaust memoir, Hidden in Berlin. Growing up, she recalls her parents not talking much about their ordeal during Hitler's regime and their suffering. As Jews, they were forced to hide for nearly two years. They heard about others leaving and never coming back. In fact, every other member of their families didn't survive, except Ernest's mother, who stayed with him in a small room for almost two years. Evelyn and her mother, Lilo, traveled to Germany in 1995 after it extended an invitation and they met up with long-lost childhood friends of Lilo, as well as the daughter of the woman who helped keep Lilo alive in 1943 through 1945. It was Evelyn Joseph Grossman's mission then to nominate Hannah Sotschek and her daughter, Eva Cassier, to be recognized as Righteous Among the Nations, an honorary title bestowed on non-Jews who risked their lives to save Jews during the Holocaust. Hidden in Berlin is a story you won't soon forget.
Daddy's Curse 2
A Young Boy Who Has Survived Child Slavery Remembers… (True stories of child slavery survivors Book)
Luke. G. Dahl
2021 Silver Medal
186 Pages
Check current price
Non-Fiction - Biography
Reviewed by Viga Boland for Readers' Favorite

When I received a request from Luke G. Dahl, author of Daddy's Curse 2 to review his second book on child trafficking in Mongolia, China and Thailand, I didn't hesitate to select it once it became available. I hadn't forgotten how hard his first book, Daddy's Curse, had hit me: he'd kept me glued to that true story, which I read in one sitting. Daddy's Curse 2 affected me the same way: I couldn't stop reading it. If you've read the first book, you might remember Od, whose story is told here. Od was sold by his grandmother when not quite a teen, then kidnapped along with three other very young girls by sex traffickers. In the first book, we followed the story of Yuna, one of the girls. Dahl now picks up the rest of the story of these unfortunate children but centers the tale on Od's experience.

Initially, Od is beaten and sexually used by a wealthy, ruthless man who not only prostitutes the young girls, but is a major distributor of all kinds of drugs. Escape from this perverted magnate is near impossible: the children are constantly under surveillance and corrupt police turn a blind eye. Od lives with and serves his "owner" for several years during which time he sees disobedience punished by death and his fellow female companions becoming accustomed to but hardened by their horrid life. But all the children, including Od, never stop hoping to escape. One beautiful young girl even gives up and hangs herself. When his master takes on a new young boy as his sex toy, Od is kept on as a trusted servant. Once the master takes them all to his other grand accommodations in Bangkok to continue his sex and drug trafficking, a now nearly adult Od's desire to escape and help a couple of the girls do the same becomes overwhelming. To escape, he needs someone to trust but who can he trust?

In these days of the enlightening "MeToo" movement, it's amazing there are still thousands of people who don't believe sexual abuse happens. Yet, young boys and girls are constantly disappearing from the streets of our own North American cities. The true stories Luke G. Dahl shares in Daddy's Curse and Daddy's Curse 2 did indeed take place in faraway lands, but it's highly likely that what these unfortunate children experienced could happen to our children any time, anywhere. Increase your awareness: read both books. They are short in length but long on impact. Daddy's Curse 2 is another engaging but heartbreaking read.
The Field House
A Writer's Life Lost and Found on an Island in Maine
Robin Clifford  Wood
2021 Gold Medal
401 Pages
Check current price
Non-Fiction - Biography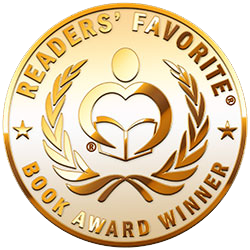 Reviewed by Emily-Jane Hills Orford for Readers' Favorite

What defines a single person's life? Is it the number of people they reach out to? And how they reach out to them? The memories of award-winning author Rachel Field speak of her humble ability to love and show compassion, to care about others, and, most poignantly, her "welcoming smile." But, sadly, the memories of this person speak little of the writing that earned her some recognition. She wrote poetry, prose, children's books, plays, and won awards for her work, most particularly the esteemed Newberry Medal, but there was so much mystery surrounding this woman and, sadly, a compelling sense of loneliness. How could someone so loved and revered by others be so painfully lonely?

When Robin Clifford Wood purchased Field House on an island off the coast of Maine, little did she realize that she was walking into a time capsule of an early twentieth-century woman's life, an icon in American literature who has been sadly forgotten over the years since her passing. Memorabilia from the author's time spent at this special summer get-away were scattered around the house and the island on which it sat, memorabilia full of stories in themselves. Robin felt a connection and was compelled to do research on this fellow author; the end result was an in-depth, much-needed biography of Rachel Field, The Field House: A Writer's Life Lost and Found on an Island in Maine. The intention was to write a biography, but the book took on a story of its own: a creative nonfiction story combining the lives of Rachel Field with that of her biographer, Robin Clifford Wood.

Chapters include detailed accounts of various time periods in Rachel's life while also including the biographer's experience in researching these snippets, written cleverly as a letter to Rachel explaining her intention and focus. In her very compassionate Prologue, the biographer concludes: "Rachel Field gave me many gifts. One of them was a reminder to embrace life with the heart of a child and the soul of a poet. Another was the inspiration to write." This is a powerful biography/memoir/work of creative nonfiction about an icon in American literature.
Medical Missionaries in Turkish Arabia
The Perilous Calling of Arthur and Christine, 1904-1916
Christine I Bennett
2020 Finalist
235 Pages
Check current price
Non-Fiction - Biography
Reviewed by Astrid Iustulin for Readers' Favorite

Christine Bennett's Medical Missionaries in Turkish Arabia tells the wonderful and sad story of her grandparents, Arthur Bennett and Christine Iverson. Two graduates from the University of Michigan's School of Medicine, Bennett and Iverson joined the Arabian Mission and set up a hospital in Mesopotamia between 1904 and 1916. There, they worked for the sheiks and common people, fought diseases, traveled, and learned the Arabic language. At last, the outbreak of the First World War forced the missionaries to face a different situation. Written with quotes from letters, memoirs, and other personal and published documents, Medical Missionaries in Turkish Arabia is a biography that will delight readers fond of history.

Medical Missionaries in Turkish Arabia has all the charm of a book set in a different era, environment, and culture. Christine Bennett has been able to create a precise and compelling image of Turkish Arabia before the discovery of oil. Through Bennett and Iverson's story, the reader will discover a cross-section of a world that does not exist anymore, and that is fascinating for its exoticism. Through informative details and first-hand accounts, the narrative is fluid and enthralling. The contextualization of the events makes use of in-depth historical research. A wonderful set of pictures familiarizes the reader with people and places. But the best thing about Medical Missionaries in Turkish Arabia is that this is not just an exhaustive piece of history. This is Christine Bennett's magnificent tribute to her family, and she has made it enjoyable for everyone who reads her book.
A Century of Secrets
Teresa Syms
2020 Honorable Mention
592 Pages
Check current price
Non-Fiction - Biography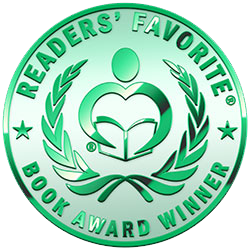 Reviewed by Arya Fomonyuy for Readers' Favorite

A Century of Secrets by Teresa Syms is a gripping story of a family, covering its history over a century and the main players that have given it the visage it has. Readers are introduced to a character who has been through a lot of pain because of the lies, abuses, dark secrets, and intrigue played out in her family over the period of a century. The story explores the conflicts, the deceptions, and the protagonist's struggle to redefine herself and reconquer her inner freedom. Here is a story that many readers will relate to, the story of a family with its own struggle to function normally.

The reader will be surprised at the honesty of the narrator whose voice comes across powerfully. Teresa is a character that readers will love to know better because she carries in her a pain that many people bear in silence. But how she overcomes depression, finds her voice, and stands up for herself is a lesson that will speak volumes to readers. Just after describing a horrible scene in which the protagonist gets violated by a medical doctor, the narrator notes that: "Teresa's life was a tortured hell without her love. She became moody and very depressed." The writing is beautiful, featuring powerful and vivid descriptions that allow the reader to clearly imagine the scenes, the characters, and the action. It is well paced and Teresa Syms has succeeded in getting the reader interested in following the characters. A Century of Secrets is a story that powerfully documents what repression and abuse in the family setting can lead to; it's a courageous story that explores freedom and the determination to create a life of meaning. Highly entertaining!

Shepreneur
Business Lessons for the Determined Female Entrepreneur (I Can. I Will. Watch Me!)
Kristin Cripps
2020 Bronze Medal
174 Pages
Check current price
Non-Fiction - Biography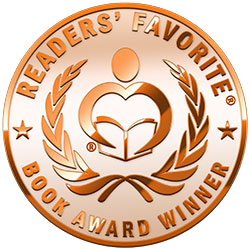 Reviewed by Tanja Jurkovic for Readers' Favorite

"Do you want to know how to take control of your narrative and start living the life of your dreams by investing your money and your mindset in smart ways?" This is the question that Kristin Cripps, the writer of an excellent and inspiring book, Shepreneur, asks her readers to encourage them to think about their lives, and how to experience the elation and the excitement that comes with revealing and eventually using one's true potential to live life to the fullest.

Kristin Cripps, the author of Shepreneur, is a former bartender and massage therapist, who turned her life around and became a millionaire in a fairly short time, and the experiences that she shares are an intriguing read. Shepreneur is not just a book that offers advice about how to change your mindset and your life, in other words, how to help oneself to unlock one's own potential. It is also an inspiring guide through life, full of the author's personal experiences. She talks about everything without censorship and shares what lessons she learned from her past adventures and occurrences, whether good or bad. There is always something positive to look forward to while looking ahead.

Shepreneur is imbued with positivity, excitement about life itself, a certain lust for life, and humor! Lots of it! I loved the enthusiasm throughout the book! This book has a huge potential to inspire readers to think about where they are in life and whether they want to be there, as well as what and how to change in order to lead a fulfilling life, at the same time not needing to worry about the financial side of it. This book is an excellent and fun guide through the bumps on the road of life, and the adventures that await ahead.
Daddy's Curse 3
The Birth of A Monster (True stories of child slavery survivors)
Luke. G. Dahl
2020 Silver Medal
158 Pages
Check current price
Non-Fiction - Biography
Reviewed by Viga Boland for Readers' Favorite

If you've read the first two books in this series by Luke. G. Dahl, you will remember the pedophile Bat Erdene, a wealthy child and drug trafficker whom you met, and most likely loathed in Daddy's Curse 2. Well, now, in the final book of the series, Daddy's Curse 3, you will learn how and why Bat Erdene became the monster he was. Will you come away liking him more? Probably not. But you will have a better understanding of how much a father's authority and actions affect a young boy's future thinking and behaviour.

Born into wealth and social status, Erdene was an arrogant, but highly intelligent youngster with a strong sense of entitlement, who loved his mother and revered but feared his father. Bat's father angered easily and was so horribly abusive to his wife that he ended up strangling her during one of his many rages. Bat, in turn, killed his father. As he grew into adulthood, he was fueled by his father's mantra that if he wanted to succeed in life, he had to make people submit to and obey his will, and severely punish those who disobeyed. As much as he didn't want to be like his father, Bat Erdene became a monster.

Those who have read the first two books will recognize some of the people whom we meet again in Daddy's Curse 3. It's not necessary to have read those books, but curious readers will be tempted to find out what they've missed by not reading them. Do it. Grab copies of both books. While the content is disturbing, often stomach-turning, the style of writing is simple and easy to read. All three books are short, but provocative and unforgettable. Book club members unafraid of discussing the ugly realities faced by too many victims of sexual and other abuse, along with man's never-ending inhumanity to others, will find plenty of material in this series by Luke. G. Dahl. Highly recommended.
Living Among the Dead
My Grandmother's Holocaust Survival Story of Love and Strength
Adena Bernstein Astrowsky
2020 Gold Medal
176 Pages
Check current price
Non-Fiction - Biography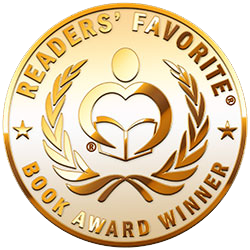 Reviewed by Michelle Stanley for Readers' Favorite

Living Among the Dead: My Grandmother's Holocaust Survival Story of Love and Strength is written by Adena Bernstein Astrowsky. Mania Lichtenstein, affectionately known as Bubbie, was a Polish Holocaust survivor. Mania/Bubbie was a young Polish Jew when WW2 began. She and her family were sent to labor camps where they endured horrific treatment and living conditions. No-one in her family survived, but Bubbie was a prisoner for three years; hungry, malnourished, sickly and traumatized by the nightmare she was living. She eventually managed to escape with other Jews. The group survived in the woods until the war ended, and Mania married one of the prisoners. They emigrated to the United States to start a new life, refusing to live in Eastern Europe, a reminder of the horror they had endured.

Adena Bernstein Astrowsky often wondered why she had never met her maternal relatives. Bubbie was reluctant to talk about her past, but with encouragement, she spoke of the Holocaust that changed her life forever. Adena began to understand why her father often took her and not his older daughters with him whenever they visited family and specific places of interest. Adena became even closer to her grandmother because of the heartbreaking and unforgettable memories shared, both verbally and in her journals. She continues Bubbie's ancestral traditions and customs, and this memoir is a dedication to Mania "Bubbie" Lichtenstein. It includes excerpts of Bubbie's writing and poetry, photos, and other historical information about the Holocaust. I found Living Among the Dead: My Grandmother's Holocaust Survival Story of Love and Strength very emotional and poignant. The imagery was so clear and expressive and I admired Bubbie for her strength and spirit. Every Holocaust survivor has a story to share. I was glad to be given the opportunity to learn about Mania "Bubbie" Lichtenstein and other Jews who perished in WW2.
Diary of the Dragon's Daughter
Painting as a Window into Chinese History
BiLan Liao
2019 Finalist
254 Pages
Check current price
Non-Fiction - Biography
Reviewed by Saifunnissa Hassam for Readers' Favorite

Diary of the Dragon's Daughter: Painting as a Window into Chinese History by BiLan Liao is her autobiography from growing up in China during Mao Zedong's Cultural Revolution to resettling in the US. She is an extraordinary artist, with achievements in painting, photography, fashion design, and sculpture. When she settled in the US, she created paintings of her life in China. Those paintings and others of her life in the US form the heart of this book. Her paintings and narrative cover three time periods: her life in China from 1954 to 1976 and from 1977 to 1999; and her life in the US from 1999 to 2018. Two major art collections depict her life in China, "Painting as a Window into Chinese History" (over forty-four paintings) and "Coming into Tibet" (twelve paintings). She has also included paintings from her teaching years in Indiana and Kentucky. Her collection "Return" won praise and comparison of her art style to those of Chagall, Matisse, and Picasso.

I was deeply moved by BiLan Liao's autobiography. I became immersed in her narrative because of her multifaceted paintings. I liked her inclusion of windows in her compositions as a way of looking into the past. I found the captions illuminating because I would otherwise have overlooked significant details in the paintings. Each painting became a story in itself, of individual lives and of the devastating impact of the Cultural Revolution on China as a whole. Many of the paintings depict her family's struggles to survive poverty, hunger, and fear through love, kindness, courage and an adventurous spirit. Paintings like "Voices of Freedom" and "I Wanted to Be a Nun" capture unforgettable turning points. A remarkable and compelling story of life, art, and the courage to never give up on dreams.
Contact Author -