Recommend this book:
Red Sky Morning
Andrew J. Rafkin
2009 Finalist
256 Pages
Check current price
Non-Fiction - Autobiography
Reviewed by Anne Boling for Readers' Favorite

How could I not love Red Sky Morning? My love of fishing goes back to my childhood. The fact that my experiences are in farm ponds did not stop me from enjoying Andrew Rafkin's adventures. He was seventeen-years-old when he took the summer job of working on his father's commercial fishing boat. I will never look at "StarKist" again without thinking of Rafkin's experience. He tells of facing a storm at sea. Commercial fishing is extremely dangerous. "You could lose your boat by staying out too long, ignoring weather reports, or catching more than the capacity of his boat. A captain may violate all three of these risks, which could result in a disaster."

Red Sky Morning is a fascinating peek inside the life of a commercial angler. Andrew Rafkin has a talent for narrating a story and bringing it to life. Unfortunately, this book still needs some editing. Rafkin is the author of Creating Madness, a fictional account of a terrorist attack along the U.S. coast. This gripping tale is a must read for sportsmen.
Recommend this book:
Incomprehensible Demoralization
An Addict Pharmacist's Journey To Recovery
Jared Combs
2009 Honorable Mention
184 Pages
Check current price
Non-Fiction - Autobiography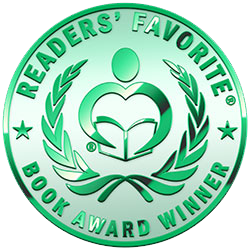 Reviewed by Anne Boling for Readers' Favorite

We have an erroneous vision of what an addict looks like. The person sitting next to you in church could be an addict. It could be your doctor, lawyer, postal worker, or the little old lady that lives next door.

Incomprehensible Demoralization drew me in and held me captive. Jared Combs describes the life of an addict, namely his own life. It is with much courage that he shares the tale of his life. He was a drug addict and pharmacist. His marriage was deteriorating, but the pills were more important. Through the Lord, his church, the support of his family and AA, he has become a recovering addict. Combs seizes every opportunity to help others. Share his witness.

It's been quite some time since I wrote this review. Recently I met Jared Combs in person. He's a personable man. Will to share his story with those willing to listen. I witnessed his kindness, loyalty and faith. It is refreshing to know he truly lives a life of helping others.
Contact Author -