Graffiti On My Soul
Johanna
2011 Bronze Medal
308 Pages
Check current price
Non-Fiction - Autobiography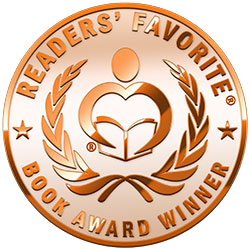 Reviewed by Dr. Karen Hutchins Pirnot for Readers' Favorite

In the last line of her book Graffiti on My Soul, author Johanna concludes: "This is my Last Will and Testament." As an author and reader, I would certainly hope this is not the case. Johanna is a creative and talented writer, and most who read this book would be thrilled to hear there is another in the works.

Johanna is a Canadian-born child who struggled early on to understand a world whose meaning appeared foreign to her. At the age of seventeen, she joined a convent and remained there for years, studying and learning the principles of poverty and obedience. She then entered into the study of philosophy and psychology and another world of knowledge opened to her. After eight years in the monastery, Johanna elected to leave her vows and to take her new learning to the world at large. She married and had five children, feeling her nurturing and educational skills were well-directed in her new life. Her Austrian mother-in-law entered the picture, and Johanna was mandated to reach toward and beyond everything she was taught while serving as a nun. She battled the legal system, as well as her own personal demons of doubt and anger, as she struggled to recapture her sense of self within the dictates of her own religion.

This book is one which should appeal to all harboring self-doubts and personal conflicts. It is a book of personal exploration, bravery and tenacity. Despite one's religion (or not), Graffiti on My Soul is a book to stay with the reader long into the next, difficult situations in life.
Reversible Skirt
Laura McHale Holland
2011 Silver Medal
264 Pages
Check current price
Non-Fiction - Autobiography
Reviewed by Lynette Fowlston for Readers' Favorite

The mother of three small girls committed suicide leaving their father to raise them. More than anything he wanted to keep them together. In haste he remarries and tells his children his new wife is their mother. For a while the girls live with their grandmother. When their father brings them back home, their mother does not look the same. The youngest child, Laura, believes her mother must have gone through a magical transformation. She does not understand what has happened. The "mother" has very strict rules to the point of abuse. After the death of their father the "mother" becomes openly abusive. The three girls form an alliance. They vow to remain together just as their father wanted.

Reversible Skirt is an amazing story. It is written through the eyes of a young child. The three girls believed they were responsible for their mother's death. I felt so much love for Laura. I wanted to hold, hug and protect her. This tale captivated me from the first page to the last. I read this book twice before writing this review. There are many types of abuse. This book sheds light on child abuse.
It's Not Weird Anymore
An Extra Ordinary Tale
Laura Legere
2011 Gold Medal
236 Pages
Check current price
Non-Fiction - Autobiography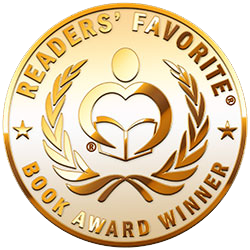 Reviewed by Anne Boiling for Readers' Favorite

It's Not Weird Anymore: An Extraordinary True Tale by author Laura Legere is her spiritual journey. The story begins with the author and her friend Julie vacationing in Mexico. They were riding scooters in Cozumel when Laura crashed her scooter and landed on a coral rock. Many bones in her face were broken. Her eyes swelled shut. She broke her upper-palate in half that left a large gap between her front teeth. Her nose was barely hanging on. After extensive x-rays she was in surgery. I found it significant that she experienced little pain. She describes how having essential oils applied to her face reduced the amount of swelling significantly. Laura believes in and practices many forms of alternative therapies. Among the methods she mentions are Raindrop Aromatherapy, essential oils and Lymphatic Massage.

This book is Laura's deep spiritual journey. Along her path she met many others who have assisted her and whom she has assisted. She met Peter on an internet dating service three weeks before the accident, fell in love and married him. He has Hepatitis C and went through his own healing journey with Laura's help. Laura embraces life. She has a positive mental, physical, emotional and spiritual demeanor.

The last section of this book is a list of resources which Laura mentions or supports. These resources are to repair and preserve our best possible health. Laura offers insight into the use of Belly Dancing, Acupuncture, Chiropractic, Colon Hydrotherapy, as well as a multitude of others.

I'm very impressed with Laura Leger's book, It's Not Weird Anymore. The story of her healing is miraculous. She believes in the energy of the body, nature, and all of creation. I have had a minimal experience with herbal therapy, certainly not enough to be considered an expert. However, I do believe it is worth investigating. I was so curious about many of the therapies that I took time to do a little research on some of them.

This book is well-written, well-organized, easy to understand and very informative. It is very easy to recommend this book.
We've Never Had A King
Guests of the State
Brad and Mary Bradbury
2011 Silver Medal
288 Pages
Check current price
Non-Fiction - Autobiography
Reviewed by Diane Carter for Readers' Favorite

We've Never Had A King is a fascinating look at the lives of Mary and Brad Bradbury and a bit of the history of Iraq. The setting is the 1950s, Iraq. Brad was a guest of the state, and advisor to the Government Oil Refineries Administration. Brad and Mary were married for fifty years. The tales of their adventures in Iraq are entertaining. He also shares great insight to the customs of the country. They were in Iraq during a turbulent era.

Bradbury shares the experiences from his point of view. I found the short essays to be humorous. This would make a great audible book if the author would read it himself giving it his personal touch. The style is conversational and entertaining. I felt as if I was enjoying a summer day with Brad as he reminisced.

This book is an easy and fast read. It is obvious Mary and Brad shared a great love. This book stayed with me long after I closed the cover.
Addicted To Cold Water
My Story
Jill Peck
2011 Bronze Medal
408 Pages
Check current price
Non-Fiction - Autobiography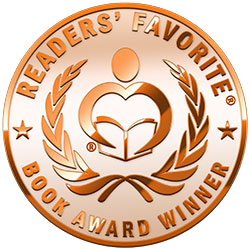 Reviewed by Rita G. for Readers' Favorite

Addicted To Cold Water by Jill Peck Voan is not an easy read but it is a necessary read. There are many forms of addiction. When we hear the word addiction we think of drugs, medications, alcohol, gambling, sex, and food. But there are many other forms of addiction. Addicted To Cold water introduces readers to other forms of addiction and helps the reader to understand the addiction. Addiction affects you, your family, work and every part of your life.

Jill shares the story of her life and her addiction. Early in life she realized she had a problem. She would get hot and swimming was the only thing that brought relief. She had problems eating and her food had to be at certain temperatures. Swimming at the lake and pools and shower were her only relief. The water had to be cold. The house had to be kept at a constant temperature. She had rituals that she HAD to keep 365 days a year.

Paul offered her unconditional love. He took care of her, loved her despite her demands, and met her needs. Eventually she learned to cope. Change was difficult for her.

There are a few editing errors and at times the words run together. However, this is a story that had to be told. It is difficult to understand the addictions that some people face. We need to know, attempt to understand and offer assistance.
Guava Dreams
Mary Torre Kelly
2010 Finalist
364 Pages
Check current price
Non-Fiction - Autobiography
Reviewed by Lynette Fowlston for Readers' Favorite

"Guava Dreams" is a fictional memoir or, as the author writes, "A Memoir, Mostly True". I questioned what was truth and what was fiction. The setting is the 1940`s and 1950`s.

In 1946, at the close of WWII, George O'Neill moved his family from New Jersey to Florida to start over. On the outskirts of Miami in a little town called Uleta, they parked their trailer and began life anew. George built their new home. Louise O'Neill , five years old and the middle child, narrates her story as she looks back on her life. They lived in a town where different cultures clashed. Circus performers, to vagabonds, gypsies and Indians abound. Louise was from a dysfunctional family. Her father worked hard, her mother had problems that she tried to keep hidden. Louise had two brothers, the oldest was headed for a life of trouble making and the younger needed to grow up. Louise wandered around the area and met an assortment of different people, mostly circus performers and became friends with most of them. At times, she wondered about her own life as she closed herself off in dreams. We follow along beside her as she finds happiness and sorrow, enters the world of rock and roll, television and sex. She came to understand her mother as she learned more about her past.

I grew up in the same generation and was a middle child. I believe this helped me relate to the author`s story. This is such a fascinating read. The reader journeys through the childhood of a young girl. We see her fears, her joys, and her sorrows growing up in an time that is now lost, except for those of us who are old enough to remember. Beautifully written.
A Promise Kept
Elise Crawford
2010 Gold Medal
204 Pages
Check current price
Non-Fiction - Autobiography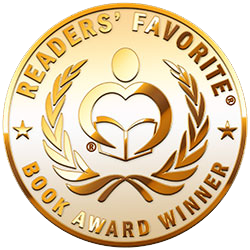 Reviewed by Anne Boiling for Readers' Favorite

This is the true story of Elise Crawford and the murder of Mark McLaughlin. Thanksgiving Day 1998 changed Elise's life forever. Crawford pens her story hoping to assist others grieving. Crawford utilizes photographs, newspaper clippings, and interviews with witnesses to tell her story.

On November 27, 1998 Seattle Metro bus operator, Mark McLaughlin was murdered by a transit rider. McLaughlin grappled with the man for the gun. The bus and its 32 passengers went off the Aurora Bridge and landed onto of an apartment complex. Crawford shares the rescue effort and the search for Mark.

Crawford successful connects the reader with Mark. He was a large man and a caring individual. He loved people and was always ready to help them. Elise describes their courtship. She and her children rode his bus each day. They were friends first and later husband and wife. For over 10 years Mark was Elise's most ardent supporter. With him at her side she could accomplish anything.

Crawford takes the reader with her as she grieved. She refuses to accept his death. Her health languished. She lived in despair. Only after she accepted his death could she continue her life.

Elise Crawford is a talented author. She is a remarkable woman and her story is inspiring. Keep the tissues close at hand. I expect we will see more from this author.
Looks Easy Enough
A Joyful Memoir of Overcoming Disease, Divorce, and Disaster
Scott Stevenson
2010 Bronze Medal
451 Pages
Check current price
Non-Fiction - Autobiography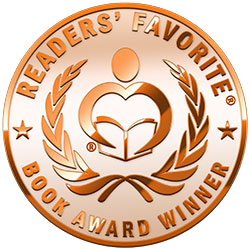 Reviewed by Fiona Ingram for Readers' Favorite

There are memoirs and there are love stories. "Looks Easy Enough-A Joyful Memoir of Overcoming Disease, Divorce and Disaster" is both and more. Scott Stevenson waited almost half his life to marry the right woman. He had his own architect firm in California. He met Susan when he was 46 years old. He knew he wanted to spend the rest of his life with her. They planned to retire and build their own home in the mountains above San Diego. It sounded ideal and easy. When it was discovered that Susan had breast cancer, their world changed, but not their love for each other. If anything, it grew stronger. Scott was sure she would beat this and live a long life. When his sister went through a devastating divorce, Susan and Scott were there to help her and the children. With the help of his family, they built their dream home, only to have it destroyed before their eyes in a firestorm. They had no insurance and their retirement fund was dwindling, but they still had each other. Though faced with adversity, they grow stronger. Love, faith and inspiration sustained them.

Occasionally, I find a book that really inspires me I must read it in one sitting. We all think that we have stress and problems in our lives until we look at life and problems through another person`s eyes and voice. This book is written in an easy conversational style. I felt that I was sitting down with Scott and Susan, enjoying a cup of coffee as they shared their story. This story is filled with hope, humor, and inspiration. It challenges the reader to face their own struggles with hope and courage. I recommend this book for men and women. It clearly demonstrates love and commitment between a man and his wife.
All Eyes
A Memoir of Deafness
Bainy B. Cyrus
2010 Silver Medal
132 Pages
Check current price
Non-Fiction - Autobiography
Reviewed by Anne Boiling for Readers' Favorite

Bainy B Cyrus was born unable to hear. She was 18 months old before her parents realized there was a problem. At first, the doctors thought she was the youngest child and maybe she didn't have to speak because everyone met her needs. Eventually they discovered her mother had contracted Rubella during the first trimester. Rubella can cause a number of birth defects.

Bainy's first hearing device was large. The technology, in the early 60s, was far from high tech. The device strapped to her like a body harness. Her parents sent her to a special school, Clark School. The school did not use sign language. The students were expected to learn to read lips and to talk.

Her story continues with tales of her misadventures while in New York, life with her friends, and her husband. One of the tales that stood out to me concerned a person at the hospital that could not communicate with the nurses. Bainy thought (correctly) that there should be someone on staff capable of interpreting sign language.

I found this book inspiring. For quite some time I've wanted to learn sign language. I believe I will start looking for a class locally. Bainy is a courageous woman. She shared her most precious memories to build a bridge between those in the hearing world and those in the hearing impaired world. Bainy writes with humor. Thank you Bainy.
The Sorcerer's Dream
Alysa Braceau, Dreamshield
2010 Honorable Mention
Kindle Edition
Check current price
Non-Fiction - Autobiography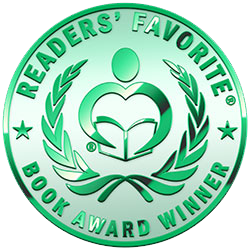 Reviewed by Anna del C. Dye for Readers' Favorite

I was very interested to read this book based on the name alone. I guess the "Don't judge the book by its cover" maxim is very true this time. First let me tell you that the name has nothing to do with fantasy at all, instead it deals with North American Indian lore, it describes an initiation into the sorcerer's tradition. It takes you into the world of mastering conscious dreaming.

The story takes you through the life of a wife and mother on her quest for soul searching, spiritual healing. When she makes the acquaintance of a man dressed in a North American turban her life changes dramatically. According to her mentor she is a dreamer and she needs to learn how to manage her dreams to understand the message they bring to her. Through the help of this older mentor she is able to master her dreaming and to learn and see that which is in her body and mind. In the space of two and half years he teaches her all he knows, so then she can do the same for others. She learns to be in tune with her body, mind and soul in a healthier, happy way.

Soon they are talking of her as a medium and all the things she can see and why she sees them. They also talk about sex and how he has many women with whom he divides his time and energy. She is able to move through the experience with relative ease and later is able to pass her gift on to others that may become whole themselves. Her mentor then lets her understand that his training is done and leaves her with a charge to pass it on.

A different idea of a sorcerer is studied in this book, and it ends a bit abruptly for my taste. It was well done if you like mediums and ghosts, or people who like to communicate with spirits.
Contact Author -