Gringo
My Life on the Edge as an International Fugitive
Dan "Tito" Davis
2018 Gold Medal
247 Pages
Check current price
Non-Fiction - Autobiography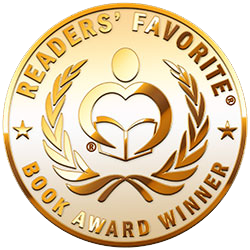 Reviewed by Gisela Dixon for Readers' Favorite

Gringo: My Life on the Edge as an International Fugitive by Dan "Tito" Davis is a gripping memoir that focuses primarily on Dan's years as an international fugitive and a "wanted man" from America on the run internationally. After a brief background and introduction, the book dives into Dan/"Tito's" early life in South Dakota in a small town. He recounts some of his early experiences, his later move to and college in Las Vegas, his first experience with drugs of any kind, how he goes from selling drugs as a way to earn easy money to selling hundreds of dollars worth of drugs a week, his later warrant and escape to Mexico and Latin American countries without knowing Spanish, his relationship with his wife and subsequent relationships with women, serving time in the US, etc.

Gringo: My Life on the Edge as an International Fugitive by Dan "Tito" Davis is an exciting book and provides a glimpse into the world of drug trafficking, especially on a large scale. Throughout the story, we also get a hands-on account of life on the move in various countries in South America with their local culture and customs, as well his travels in countries as far east as India. The writing is crisp, very fast-paced. Indeed, Tito's life itself is fast-paced during his time as an international fugitive on the move, trying to escape from the law. Tito's behavior towards his wife is obviously not great, but he himself admits this in the book. In general, the story is well told and certainly makes for an exciting read.
Behind the Microphone
Lew Dobbins
2017 Finalist
256 Pages
Check current price
Non-Fiction - Autobiography
Reviewed by Divine Zape for Readers' Favorite

Behind the Microphone by Lew Dobbins is a powerful book that brilliantly captures the broadcasting career of Lew Dobbins, underlining the factors that brought him to fame since his early audition in 1963, announcing the death of a President of the United States. Follow the author as he recounts his history with music, radio and TV, capturing a captivating culture in beautiful, somewhat lyrical prose, and in a style that is atypical. In a compelling way and in a powerful voice, the author weaves his personal stories with anecdotes from some of the most brilliant and reputable names in the music, radio, and TV industries, drawing the reader into the life and successes of some of the greatest stars America has produced.

Lew Dobbins' writing is excellent and it combines short, quick sentences with concise and vivid descriptions to offer readers great entertainment. Behind the Microphone features just the kinds of stories I have always wanted to read, the personalities I would yearn to meet, and the author makes them come to life with his beautiful words and the accompanying pictures. In these pages, readers will find history, personal and inspiring stories from celebrities, anecdotes that are downright entertaining, and a lot of behind-the-scenes stories about American stars. This is one of those books that will allow readers to get a glimpse of some of their favorite radio, TV, and music stars, and from one who mingled with them, spoke with them occasionally, and got to interview them. It is a satisfactory story, beautifully written and a pleasant read.

From the Rift Valley to the Dream of Freedom
Memories Of Lisungo
John Kachamila
2017 Honorable Mention
200 Pages
Check current price
Non-Fiction - Autobiography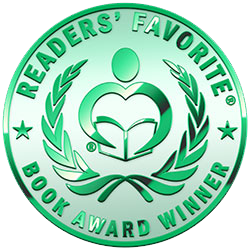 Reviewed by Romuald Dzemo for Readers' Favorite

From the Rift Valley to the Dream of Freedom: Memories Of Lisungo by John Kachamila is a mesmerising memoir, a compelling story. John William Kachamila and his parents left his hometown when he was just four years old to seek better opportunities in Tanganyika. The author documents vivid memories of his early life and moves on swiftly to offer a spellbinding account of his life, his career in the National Liberation Struggle, and the government. Now serving as honorary consul of Serbia in Mozambique, Kachamila's life illustrates a journey in search of justice and truth, for equal opportunity for all, a journey of freedom, and one man's unshakable faith in himself, and the belief that he can make a huge difference in the lives of others.

The memoir is written in a simple, accessible, and captivating style and readers will love the picturesque scenes the author offers of his childhood along the shores of Lake Niassa. I was pulled in from the very beginning of the story with the dramatic moments, the vivid descriptions of the setting, and the author's unique outlook and perspective on life. This book is filled with numerous and wonderful historical references and the reader will feel as though they are navigating the political landscapes in Africa with the characters. A lot has happened to the protagonist, including a deadly attack on his life, but what will surprise readers is the fact that he has decided to create his own path towards inner freedom and service. From the Rift Valley to the Dream of Freedom: Memories of Lisungo is every bit as captivating as it is inspiring.

Paralian
Not Just Transgender
Liam Klenk
2017 Bronze Medal
456 Pages
Check current price
Non-Fiction - Autobiography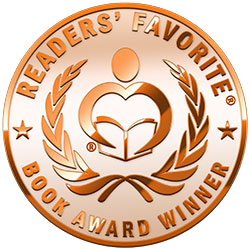 Reviewed by Viga Boland for Readers' Favorite

Paralian by Liam Klenk is a very long story. Too long? Only if you're an impatient reader. Liam Klenk has so much to share in this fascinating memoir that, despite its length, those readers with a thirst for knowledge and inquisitive, intelligent minds much like the author's will be utterly riveted. Even when you think you just can't read another page, you find yourself turning it to see what more can you learn from Paralian, a book with an unusual name and an intriguing subtitle: "Not just transgender."

You see, Paralian is not just about a female who transitions to male in her young adult years. While that's a key part to understanding the protagonist's restless disposition and endless search for self, that search takes Liam and readers into the heart and soul of countries in a way they are never depicted in travel brochures. Be prepared for a surprise, for instance, at what you might witness in a public park in Zurich in comparison to a park in North America.

The Paralian, born Stephanie and adopted by a neurotic mother and gay father, eventually locates her birth mother and a sister she didn't know she had, only to be rejected by both later. As a new male, he falls in love more than once, marries twice for convenience, once his father's and once his own. Gifted with a brilliant mind and a need to prove his worthiness mostly to himself, Liam embraces one challenge after another: he becomes a photographer, an artist, a theater and events co-ordinator, and much later, despite an innate fear of, but love for water, especially the ocean, he masters the sport of scuba diving. His travels take us around Germany, Switzerland, Malta, Macau, Hong Kong and the US. His observations and reflections on each country and culture, many very detailed, along with his struggles to understand himself as a transgendered person trying to fit into society, are what make Paralian such a long, often intensive read.

This is not a memoir for the squeamish. Details are raw, vivid, honest. Nor, as mentioned above, is it a read for the impatient or someone looking for quick entertainment. Paralian is for those who enjoy learning something new when they read and who like finding themselves still thinking about what they have read long after they finish the book. If that sounds like you, read Paralian by Liam Klenk.
Nothing Is Predictable
Adalina Mae
2017 Silver Medal
266 Pages
Check current price
Non-Fiction - Autobiography
Reviewed by Rabia Tanveer for Readers' Favorite

Nothing Is Predictable by Adalina Mae is the story of a woman who fights her way out of her troubled past, but her past is always there to haunt her. Zara had just been a child when her father accidentally killed himself while he was drunk out of his mind. That one memory has a terrible impact on Zara and how she sees men and her relationships with them. She cannot create romantic attachments, no matter how hard she tries. Emotionally detached and unable to connect with anyone, Zara wants love, but she has no idea how to find it.

Even though her life had a rough start, she is a fighter and she will not bow down to the hardships of her life. She is ready to fight for what she wants and she will get it at all costs. She wants a full life, a life filled with love, trust, emotional fulfillment and nothing that would terrify her in intimacy. But it is hard. Her past experiences and the trauma of living with her deranged alcoholic father are stopping her from moving forward. Can she find herself in the process? Can she get the life she wants and deserves?

Intense, fast paced and moving, Nothing Is Predictable is a real journey through human life and the ups and downs a person feels. Zara's life, her character and her development were very emotional and intense at times, but the way the author made the mood lighter with her witty humor was really fun. Some themes in the novel were dark, such as abuse and loss but the author kept the tempo and the atmosphere alive and had me reading on. So thought-provoking and brilliant.


Pants Optional
UNconventional Tips For Your Road Through Life and Motherhood
Carol L. Steingreaber
2017 Gold Medal
231 Pages
Check current price
Non-Fiction - Autobiography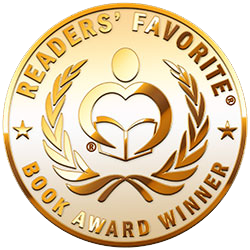 Reviewed by Alyssa Elmore for Readers' Favorite

Pants Optional by Carol Steingreaber is a humorous memoir about life, motherhood, and the comical situations that develop when living in a large family. Carol is the youngest in a family of eight, until her little sister is born. Her little sister is not only a surprise baby, but she is also the one who seizes Carol's role as Queen of the Family. This book follows Carol as she finds her place in her family, and years later, as a mother of her own children. Each story has a beautiful and underlying theme; it is imperative in life to keep a keen sense of humor! As suggested by the title, Carol has found herself in laugh-out-loud ridiculous situations that take a special person to see just how absurd life can be. This book will speak to any mother out there that, like Carol, sometimes struggles to fit within the norm, and doesn't mind it one bit when she doesn't!

Pants Optional by Carol Steingreaber is a comical look on life, highlighting motherhood's more humorous moments. I loved reading this book! I couldn't stop laughing! Having come from a slightly smaller family than Carol's, I felt her sibling angst. As she related her motherhood experiences, I laughed myself to tears! It felt great to know that I wasn't the only "kooky" mother out there that may have taken things to extremes as a new parent. I loved her recollections of family moments. Her Unconventional Tips truly do have their merits. I believe that my favorite story was her first mammogram. It was so hilarious; I had to share it with my mom. This book is perfect for any mother, young or old, new or experienced; everyone will find something entertaining within its pages!
Being Selfish
My Journey from Escort to Monk to Grandmother
Sarah Marshank
2016 Gold Medal
364 Pages
Check current price
Non-Fiction - Autobiography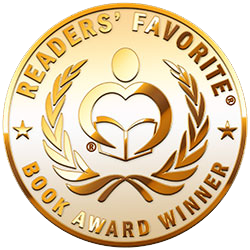 Reviewed by Anna Smith for Readers' Favorite

Being Selfish: My Journey from Escort to Monk to Grandmother is Sarah Marshank's memoir about her spiritual and physical journey to find answers to life's most burning questions. Who is God? What is religion? Is sex an instrument of love? Should it only be shared between two homogeneous people? Or can it be shared with anyone and everyone for the right price? Marshank looks to her background to find the answers to these questions. But she was raised in a middle class family as a conservative Jew and politically liberal. She didn't feel that her life prepared her for the answers that she needed to make tough decisions. So she chronicled her journey and shared her touching memoir with others to inspire, educate, and start a conversation about the true purpose of a person's life.

Being Selfish is an inspirational story that tackles important life questions with clarity, sincerity, and an honesty that is refreshing and appreciated. I loved Marshank's approach and writing style. It was clear and to the point. She tackled tough subject matter with grace, but never sugar coated anything that she had to say. I absolutely loved this book and think others will really fall in love with its honest and refreshing style. The idea that one woman could overcome so much in her life is inspiring! I felt motivated to look deep into my own life and reflect on where I've come from and where I'm heading, which I think is one of the missions that this memoir sets out to accomplish. Fantastic job!
The Host With The Most
Tales of a Tattooed Television Personality
Todd Newton
2016 Silver Medal
172 Pages
Check current price
Non-Fiction - Autobiography
Reviewed by Jack Magnus for Readers' Favorite

The Host with the Most: Tales of a Tattooed Television Personality is a non-fiction autobiography written by Todd Newton. The author is an Emmy award-winning host who began following his passion when he was a child. Indeed, his first tale describes a classic scene where a plane-flying stunt delighted his fifth-grade classmates and sent his beleaguered teacher into paroxysms of anger. Newton loved interacting with an audience and converted his admiration for the St. Louis DJs he grew up with into a stint at being a DJ himself. To break into the field, he went the route of being an unpaid intern at a commercial station as well as taking the graveyard shift no one wanted at his college. Eventually, the unexpected and virtually unprecedented absence of a DJ one day meant that the intern, who had washed the station's van and did just about every odd job around the station, got to do a show of his own. Newton talks about the DJs who helped him hone his craft and were so inspirational for him. He also discusses how a summer stint hosting a tour of male strippers when he was seventeen introduced him to the "rush of adrenaline" he would experience each time he delivered his words through the sound system. And in those moments, his passion gained direction.

Todd Newton's non-fiction autobiography, The Host with the Most: Tales of a Tattooed Television Personality, is told through a series of memoirs about his life, his family, and the marvelous interaction he has had with those excited people who come up on the stage during a game show that he's hosting. His stories are delivered in the first person, and I couldn't shake the feeling that Newton was actually in the room sharing each memory with a smile and a gleam in his eye as he spoke. His writing voice speaks that directly to the reader, and his stories are memorable, authentic, and often had me smiling. The tale entitled, Services Rendered. Pay the Man is a marvelous recreation of his experience when, as a young DJ, he was sent to the grand opening of a live music venue along with a mentor, the classic SOUL 63 DJ, The Real Jr, and it has to be considered one of my favorites in the collection. Tattooed in Hell, an homage to the tattoo artists whose work adorns Newton's body, is a treasure trove of information about tattooing and tattoo devotees, and it includes a classic and hilarious account of the Sailor Jerry Girl tattoos and his awful experience with getting a tattoo on his ribs. I had a grand time reading this collection of memoirs, and by the time I had finished I felt as though I had been listening to the stories of an old friend; one whose conversation is honest, invigorating and brilliant. The Host with the Most: Tales of a Tattooed Television Personality is most highly recommended.
Gathering Courage
A Life-Changing Journey Through Adoption, Adversity, and a Reading Disability
T.A. McMullin
2016 Honorable Mention
222 Pages
Check current price
Non-Fiction - Autobiography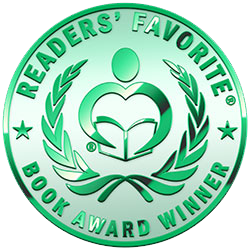 Reviewed by Faridah Nassozi for Readers' Favorite

Gathering Courage: A Life-Changing Journey through Adoption, Adversity, and a Reading Disability by T.A. McMullin is the author's incredible memoir describing her journey, the endless challenges she had to face, and the people that touched her life along the way. Terry was adopted by a family that never made her feel fully loved or accepted. When she was just nine and they discovered that she had learning challenges, they sent her off to a foster home instead of showing her support. Without anyone she could fully count on to be there for her unconditionally, she learned to turn to God at a very early age and to be self-reliant. But no matter how many misfortunes and challenges she faced, which were endless, she never gave up on her dreams. With a few acts of kindness offered to her along the way, Terry went on to travel one of the most inspiring life journeys.

Gathering Courage: A Life-Changing Journey through Adoption, Adversity, and a Reading Disability by T.A. McMullin is a deeply touching read meant to inspire all those who are going through tough times. There are many lessons to be learned from Terry's struggles and her never-give-up attitude. Her journey sends a strong message; no matter how many times life beats you down, get up and fight back; yes, the tough times will keep coming but as long as you have not given up, you have not lost the fight. And always turn to God and trust Him to guide you through even your darkest hour. Her story also honors the selfless heroes that open their hearts and touch the lives of others; your kindness is not in vain and Terry's story is true testimony to this. Gathering Courage is a truly moving read that will touch many hearts and positively inspire them to touch the lives of others.
The Man Called Red
An Autobiography of a Guide and Outfitter in Northern British Columbia
N.B. "Red" Sorensen
2016 Finalist
366 Pages
Check current price
Non-Fiction - Autobiography
Reviewed by Ray Simmons for Readers' Favorite

Wow! Where do I begin? First let me say that this is a good book. It is a snapshot of a time and a place and a life. To me it is fascinating. The Man Called Red by N.B. "Red" Sorensen takes place in another country (Canada). It is a different era than the one I grew up in. The environment, the weather, the climate, everything is different when compared to Alabama…and yet this life feels familiar. The people in it feel familiar and this style of jumping into life head on seems very much like something I would do. Red Sorensen is a unique individual and he writes about his life in a style that is fresh, interesting, and very easy and pleasant to read about. This is not the autobiography of someone at the center of world shattering events, but it is a very moving story about an interesting man.

From the incident where a runaway milk wagon causes the porch roof to come down on his baby carriage, to the terrible time of his wife's illness, Red Sorensen tells the story of his life in a warm and very approachable manner. In this day and age, we are fond of saying that everyone is beautiful and that all lives are interesting. It seems to me that this devalues the life of someone like Red who has taken the road less traveled for most of his life. I highly recommend this autobiography. You don't have to be famous to have had a powerful and meaningful life. Great writing and a great story.
Contact Author -