Real Dogs Don't Whisper
Life Lessons From A Larger Than Life Dog (and his owner)
Kelly Preston & Mr MaGoo
2013 Silver Medal
198 Pages
Check current price
Non-Fiction - Animals
Reviewed by Lee Ashford for Readers' Favorite

Real Dogs Don't Whisper by Kelly Preston is a heart-warming, amazing, love-filled, and heart breaking tale that every dog lover should read. But be warned: you WILL shed tears along with the laughter. Kelly begins with a brief biography of her childhood, moving quickly to the day she walked past a pet store and saw a cute little Lhasa Apso puppy in the window, its tail just wagging away. All night she thought about that puppy, and told herself if the dog was still there in the morning, she would buy it. It was, and she did. Thus began the story of a wonderfully compassionate young woman and the life and love she shared with several special dogs. She named that first puppy Gizmo. Gizmo was followed by Mr. Magoo, Carla Mae, Betty Boop and Buffy, not necessarily in that order, and not all at the same time. Each of these dogs had special needs. They each suffered from some combination of cancer; neuroses; anxiety; blindness; birth defects; physical, emotional and mental abuse, even including the unbelievably perverse and cruel sexual abuse; defensive aggression; and other special needs. In spite of this… or perhaps because of this, Kelly gave her all to provide food, shelter, medication, care, and most of all: love to each special dog. In return, she received unconditional love multiplied many times over.

Real Dogs Don't Whisper is co-written by Mr. Magoo, who cleverly and with humor provides the dogs' perception of life with Kelly. This story is not one you can put down for long. The horror stories Kelly tells will break your heart, and make you wonder how any human being could ever be so incredibly cruel. The love stories Kelly tells will warm your heart, and make you wonder why every human being cannot have the same love and respect for animals. This story is funny yet sad, heart-warming yet heart-breaking, filled with love yet filled with cruelty. If you aren't crying as you read the Epilogue, you should see a doctor; they have medications now to help with whatever your problem may be. I have to confess this book brought tears to my eyes several times, as I reflected on the various dogs that have blessed my life and the awful times I've had to have one put down. In spite of my tears, I am so glad I read this story. It was uplifting, overall. Dogs truly do love unconditionally, and it has been my great pleasure to have known the love of dogs throughout most of my life.
Animal Portraits with the Digital Photography of John Crippen
Learning Photography With Animals
John Crippen
2013 Bronze Medal
112 Pages
Check current price
Non-Fiction - Animals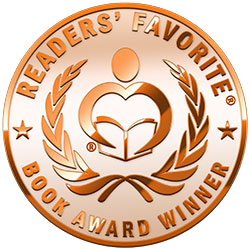 Reviewed by Jack Magnus for Readers' Favorite

"Animal Portraits with the Digital Photography of John Crippen" is a guide for photographers who have made, or are considering making, the transition from a point and shoot or a "prosumer" DSLR camera to a full-fledged DSLR. The first part of the book is a tutorial with demonstrations showing how shutter speed, focal length and environmental conditions can make photography challenging, and the solutions that can be used. He gives examples of pictures taken in zoos and in the wild, and shows how the background of each picture can enhance the mood of the presentation. Author and photographer John Crippen also discusses the types of equipment you'll need to bring along for a day's shooting. Each picture contains data including the type of camera, lens, f-stop, ISO and the time of exposure. He suggests that new DSLR enthusiasts can learn through exploring what experienced photographers have achieved and gives the reader basic instructions and guidelines. He also includes pictures taken with various point and shoot cameras while noting that great shots are sometimes just a moment or two's opportunity.

I will be purchasing a new DSLR in the near future and am also a wildlife photographer. This book is both impressive and enlightening. There are portraits of lions and elephants, seals and sea lions, and an amazing selection of wild bird photos, all beautifully composed and filled with life. Crippen's details and instructions are precise and to the point, and his pictures illustrate the lessons given. This is a remarkable collection of photographs as well as a well-thought-out introduction to the art of animal photography using a DSLR camera.
Always a Next One
true stories of dog fostering
John L. Leonard
2013 Gold Medal
170 Pages
Check current price
Non-Fiction - Animals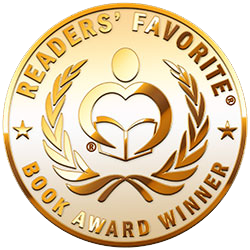 Reviewed by Lee Ashford for Readers' Favorite

"Always a Next One" by John L. Leonard is a pleasant, enjoyable read with a powerful message. The author and his wife volunteered countless hours of their lives to assist their local no-kill Humane Society with the rehabilitation, care and nurture of unwanted dogs and cats. They accomplished this by establishing themselves as a foster home, primarily for dogs, to house companion animals in excess of the Humane Society's capacity, as well as injured or otherwise less-adoptable animals. In this book of tales (pun intended), he relates the experiences his family had with the more than 100 animals they housed over the years they volunteered. These tales will entertain and delight you, and tug at your heart strings. The book is full of chuckles, and may even prompt you to volunteer some time at your local Humane Society.

"Always a Next One" is short, and can be read in a few hours. I have always been a "dog person" and knew I would enjoy the book, but it still surprised me how much I enjoyed it. The author wrote in a conversational manner, as if he were sitting with me and personally telling me his tales. I recommend this book with a sense of urgency; there are far too many unwanted pets euthanized each year, and there are only 3 basic solutions to the problem, any of which you can help with: 1) build more shelters, 2) get more volunteers to open their homes, and 3) spay and neuter your pets! I encourage you to read this fun book. I also encourage you to spay and neuter your pets.
Messages from Nature
Collection of Short Stories about Animals and Vignettes
Patricia Daly-Lipe
2012 Honorable Mention
171 Pages
Check current price
Non-Fiction - Animals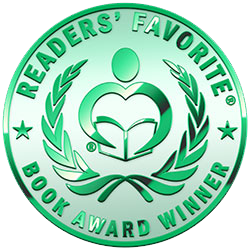 Reviewed by Joy Hannabass for Readers' Favorite

In her book "Messages from Nature," Patricia Daly-Lipe gives her readers a collection of interesting short stories about many areas of the journey of life. She also includes a really nice tale written by her late father, which to me was a great honor to read. In this book, you will find stories about animals and the lessons we learn from them as their tale unfolds; about Adventures in the world of waters wild; ahe evolutionary journey with man and nature; and the last section is 'Poetic Meditations' the author has given her readers. I especially enjoyed the first section of this book with the animal stories. I was saddened by the story of Shawnara, the adorable mare that didn't live, but what a precious animal to love! And my favorite was Woodstock, a small furry pup found on a farm in Virginia and which would have been killed had it not been for his rescue. Woodstock found his calling at being a sailor and loved the sea and sailing.

This is just a taste of what you will read in this wonderful book by Patricia Daly-Lipe. Patricia has a wonderful way with story-telling that will draw you into the stories in a special way. You can almost feel being right there in the story with her characters. This is a wonderful fun, interesting and a really good book to read and enjoy. And if you are not a person to read long stories, well this is the book for you. The stories are short, easily read in one setting, and when you have time for another read, another great story will be waiting for you. Why not grab a copy of "Messages From Nature" to read and enjoy for yourself?
Maria's Duck Tales
Wildlife Stories From My Garden
Maria Daddino
2012 Silver Medal
108 Pages
Check current price
Non-Fiction - Animals
Reviewed by Brenda Casto for Readers' Favorite

"Maria's Duck Tales" is a wonderful glimpse into the lives of the wildlife that ventured into the author's life. Each chapter is a different story about an animal that was fortunate enough to encounter Maria. Each chapter is a quick easy read that is like a breath of fresh air on a rainy day. When I first picked up the book to read I imagined that I would just be reading the observations of the wildlife that the author encountered. Instead she often goes hands-on with her wildlife friends, giving me an up close glimpse of her interactions with them. Her interactions often save the lives of the animals she encounters. While there are stories of ducks, the author also includes stories about squirrels, opossums, swans and even mentions her beloved collie a few times. I enjoyed reading how the animals would become a real part of her family. She always gave them names which made them so relatable.

As an avid fan of nature I loved this book. The author gives a true glimpse of the wildlife she encounters, but, more than that, as I read each chapter I also learned a bit about the habits of each animal - from the way they care for their babies to the foods they like to eat. The illustrations, peppered through the pages of this book, really stand out and also allow the reader a glimpse of the animal she is describing. I think any observer of nature will certainly enjoy reading this book, but I would recommend it to those who never have the opportunity to connect with nature because the author has the wonderful ability to make you feel like you are right there with her, watching the antics of the wildlife she encounters. This book is certainly a keeper for me. I plan on rereading the stories often. On a scale of one to five I would easily give this book a six because it's just that good!
Charm: An Amazing Story of a Little Black Cat
Leyla Atke
2012 Finalist
52 Pages
Check current price
Non-Fiction - Animals
Reviewed by Jack Magnus for Readers' Favorite

Charm: An Amazing Story of a Little Black Cat is a memoir and tribute to a special cat written and illustrated by Leyla Atke. When she first saw Charm, he was huddled in the middle of heavy traffic. During a brief lull in the traffic, Atke rescued the dirty little kitten and carried him to a safe place. Then she realized he would probably wander off into traffic again and took him home. She bathed him and found, after all the dirt had washed away, that he was a lovely, blue-eyed kitten with sleek, black fur, who grew up into a magnificent black cat.

Leyla Atke's Charm: An Amazing Story of a Little Black Cat is a lovely and evocative tribute to a beloved pet. The story is beautifully told, and the illustrations are masterful; sometimes primitive, sometimes very reminiscent of folk art, but always very powerful. Memoirs of this type can be overblown and excessively sentimental; however, Atke's narrative remains clear and calm, and engaged this reader from the first lines to the concluding words. Atke shows her gift of being first and foremost a storyteller. Her words and art are simple yet imbued with love and expression. This is a special book, and one I would not hesitate to recommend to those who are privileged to share their lives with animal companions as well as those who haven't been...yet. It's really quite a remarkable work and a story I won't be forgetting any time soon.
Animal Adventures in North Carolina
Jennifer Bean Bower
2012 Bronze Medal
320 Pages
Check current price
Non-Fiction - Animals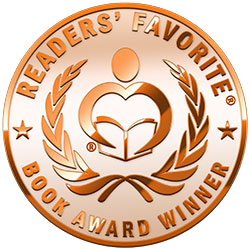 Reviewed by Rita Vetsch for Readers' Favorite

Animal Adventures in North Carolina written by Jennifer Bean Bower is a very detailed and inspiring wildlife/nature guide. Jennifer informs people native to North Carolina, as well as visitors, where to find over 70 wildlife and scenic attractions. Included are numerous places to visit in the Mountains, in the Piedmont and on the Coast, where one can find beautiful and amazing wildlife, opportunities to volunteer and tons of fun places to visit with children. From reptiles, to birds, waterfowl, horses, jungle cats, llamas, crocodiles, lizards and many more, this book has everything for the wildlife and nature enthusiast!

The cover of Animal Adventures in North Carolina truly captivates the reader's eye. I certainly wanted to pick it up and learn all about these fascinating places immediately. Jennifer Bean Bower has spent a great amount of time exploring and researching all of these gorgeous wildlife sanctuaries and attractions to give the readers a special gift. Complete with maps, photos, websites, email addresses, hours of operation, phone numbers, addresses and tips for visiting, this book has it all! After reading it, I certainly want to visit North Carolina just to explore some of these wonderful places with my family. I was also wishing that she had written one for every state, especially Minnesota! Jennifer has compiled every single wildlife sanctuary and nature attraction into one inspiring guide book which must have taken her hundreds of hours. Her passion for wildlife and nature shines through in this lovely book. Just a few of the sites included are zoos, parks, shelters, dairies, rescues, wildlife centers, farms, ranches, museums, aquariums, fisheries, safaris and resorts. This book is a must have for anyone traveling to North Carolina or native to the area already.
On Toby's Terms
Charmaine Hammond
2012 Gold Medal
264 Pages
Check current price
Non-Fiction - Animals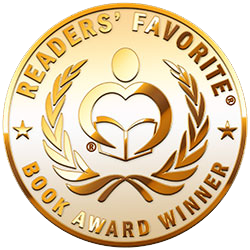 Reviewed by Alice DiNizo for Readers' Favorite

Canadian author, Charmaine Hammond, and her husband, Christopher Alcock, loved their white German Shepherd, Dooks, and grieved losing him to death at an old age. Then, they found the picture of a happy, loving Chesapeake Bay Retriever on a website dedicated to rescuing animals. and that's how Toby the Retriever came into their lives. But Toby did not come meekly. While Charmaine and Christopher were at work, Toby was also at work, emptying the contents of their closets, trashing their bathrooms, and knocking over furniture. They hired a dog behavior specialist, and after working with Toby, she determined that Toby needed a purpose and suggested that he be trained as a therapy dog. And that is where Toby was in his glory. After Toby received his pet therapy training, Charmaine and Toby went to a mental health hospital every week, and there Toby worked his miracles with mentally damaged patients, bringing them out of their catatonic states. But he was still Toby, smashing toilet tank lids and barking his loud bark. Life is on his terms, period.

On Toby's Terms is the most delightful story and should be required reading for every dog owner or potential owner. No rescue dog or puppy comes without its own set of issues, and Charmaine writes of how she and Chris learned to accept happy, loving Toby just as he is. This delightful book is well edited and well written, and Toby comes through as the shining star of dogs that he is, celebrated through a movie and his own website. Humor, love and patience come through in every word of this story. That Toby is now older, confronted with arthritis and has his good days and bad is a pleasant ending to this more than pleasant story. No Old Yeller here, just a first rate story about a first rate dog.
The Story of Moses
Jennifer Talbot Ross
2011 Bronze Medal
148 Pages
Check current price
Non-Fiction - Animals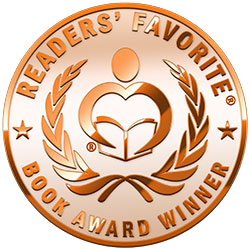 Reviewed by Brenda Casto for Readers' Favorite

The Story of Moses written by Jennifer Talbot Ross is the true story of Ms. Ross and the remarkable dogs she was lucky enough to have in her life. To tell the story of Moses the author shares with us the stories of the other dogs she had prior to Moses, and how each dog impacted her life and ultimately led her to Moses.

The first dog we are introduced to is Cleopatra (Cleo), a beautiful lab who was rescued by Ms. Ross's grandmother and daughter. Being a single mother at the time she was hesitant to take the puppy, but she couldn't resist. While the author states she had always had animals in her life, it really seems that Cleo opened her heart for the love affair she shared with dogs in her adult life.

In addition to Moses and Cleo, we also read the stories of Odin, Bess, Samantha and Pax. As the author shares each of their stories, you feel the love the author has for her dogs. She shares their funny antics as well as their sometimes neurotic behavior. When Moses comes into her life from an ad on Petfinder.com, she finds a gentle giant of a dog that seems to love life who felt it was his job to take care of her. While cancer cut Moses' life short, she was blessed to have shared five years with him!

The author has a wonderful way of writing that makes you feel as if you are listening to an old friend talk about her pets. Her love of animals comes across so strongly that the emotions jump off the page at you allowing you to share her joys and also her grieving when she loses a beloved pet. She also shares with the reader bits of interesting information about the breeds of dogs she has. I also felt the information she included in the back of the book about the SPIN, Saving Pyrenees In Need, was great, and her reminder that rescue animals make wonderful pets was the perfect ending to Moses' story.

A heartwarming story that all animal lovers should read, I only wish the author would have included more pictures of her beloved animals! If you're on the fence about getting a pet you should read these stories. They just might help you realize your new best friend is just waiting for you!
Contact Author -