Old Dog Haven
Every Old Dog Has a Story to Tell
Ardeth De Vries
2015 Finalist
174 Pages
Check current price
Non-Fiction - Animals
Reviewed by April Gilly for Readers' Favorite

Old Dog Haven: Every Old Dog Has A Story To Tell by Ardeth De Vries is about a nonprofit organization that focuses on providing homes for older dogs in Washington state that find themselves in need of a new home for a variety of reasons. Old Dog Haven tells about the work that the organization does and then tells stories about the dogs that have been helped. From old puppy mill dogs to neglected and abandoned dogs in poor shape, Old Dog Haven helps them all and shares the inspiring stories of the dogs and the people that cared for those dogs in their time of need. Three articles at the end help one plan and deal with the grief when the end has come for their beloved dog.

Old Dog Haven is an amazing book that tells the inspiring stories of some of the dogs helped by Old Dog Haven. This is a heartwarming book that tears at your heartstrings while showing that some humans have absolutely no compassion for their animals. However, there are people who care when the rest of society turns its back because the dogs are old, disabled, or just ugly. Old Dog Haven brought me to tears but made me smile through those tears, knowing that there are people willing to help older dogs that nobody else cares about. The stories are amazing and heartwarming, even though most end with the dog passing over the Rainbow Bridge.
Angel in Disguise
Violeta Barrett
2015 Honorable Mention
148 Pages
Check current price
Non-Fiction - Animals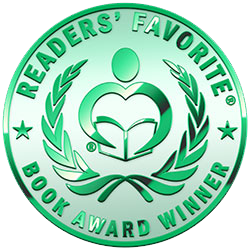 Reviewed by Mamta Madhavan for Readers' Favorite

Angel in Disguise by Violeta Barrett is a heartwarming story that revolves around love, bonding and relationships. Violeta never liked cats. She always considered herself to be a dog lover. She sees Cat one afternoon, clawing at the screen door to her summer kitchen. She observes him for a while and suddenly realizes that he looks good. She slowly gets used to having him around her, and Cat slowly becomes an important part of her life. Cat helps her overcome the sadness in her life, and he makes her laugh and smile, always waiting for her return from outside. This story of bonding is a must-read for all cat lovers.

The book highlights the beauty of love and relationships. In this book, readers will find the presence of Cat soothing as he helps Violeta overcome the sadness and loss in her life. The narration is descriptive, making the scenes very visual. The road trip undertaken by Cat and Violeta is also interesting to read. It's the type of story that will make readers reflect on their own life and relationships.

Kids will enjoy reading this book and they will find Cat adorable. The therapeutic qualities of pets are reiterated throughout this story. The book also has tips to overcome sadness and loss in the best way possible, instead of giving in to them. It's a book with a positive message to readers on loving and bonding. The simplicity of the plot is touching and all pet owners will be able to connect well with the themes. A beautiful story of bonding and companionship between a human and a cat.
Puffy and Blue
The Chronicles of Nine Lives Together
Kayla Fioravanti
2015 Bronze Medal
164 Pages
Check current price
Non-Fiction - Animals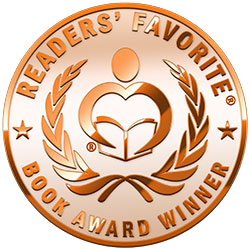 Reviewed by Lit Amri for Readers' Favorite

Puffy & Blue: The Chronicles of Nine Lives Together by Kayla Fioravanti contains stories from the author's life during Puffy's twenty-one-year life span. This book is about Kayla, fondly known as Blue, her family, her furry family members, and their travels. It's an inspiring true story of a friendship between a cat and her girl, who grew together with laughter and joy as well as grief and hard times. Blue's mother battles with cancer, their times in Japan, a short-lived rabbit that they never got to name, and other family antics fill the pages.

The story when Puffy had to hang onto the family's car roof is a comical moment for me – of course I pitied Puffy at the same time. Blue and her family were rushing to pick her father up from the airport and they failed to notice Puffy was sun-bathing and sleeping on their 1972 Plymouth Scamp's roof. "Outside, the wind whipped Puffy's face as she clung for life, using up the first of her nine lives. As we came to a stoplight just before my mom pulled onto a busy road, Puffy pulled her body forward, peered her frantic face down to the windshield and let out a loud distinct meow. Once Puffy made her presence known, my mom immediately pulled over and rescued Puffy, placing her into safety on the inside of our car."

Kayla's warm, intimate and candid portrayal of her beloved Puffy and her family are written with skill, along with sensitivity. Puffy & Blue is an excellent read and will appeal to all readers, and they don't need to be cat lovers.
The Book of Barkley
Love and Life Through the Eyes of a Labrador Retriever
L. B. Johnson
2015 Silver Medal
254 Pages
Check current price
Non-Fiction - Animals
Reviewed by Emily-Jane Hills Orford for Readers' Favorite

Who would have thought that a dog would enjoy eating lemons? In spite of the mouth-puckering sensation, would any dog actually want to go back for more? Who would have thought that a dog would make missiles out of rolled socks, throwing them into the bathroom to garner the much desired attention of his owner? This was Barkley and he was much more. Barkley is a black lab that entered author L.B. Johnson's life at a time when relationships, family and friends, job choices and career moves were all a complicating puzzle. But there was nothing puzzling about this adorable black lab. He was difficult, he had his challenges, he had a sensitive stomach (although he would devour anything and everything in sight, only to release it in an unsavory manner in an unwelcome location shortly after). But Barkley was, pure and simple, pure love. He was that shining light that revealed himself at the end of his life: "I will remember him, standing there in the light with the reconciled luminosity of angels in stained glass, their form, a four-legged one, lacking wings, but not their saving Grace."

L.B. Johnson has written a compassionate and heart-warming story - The Book of Barkley - about more than just a dog. Anyone who has ever owned a pet will understand the compelling bond that develops between the pet and its owner. It's a bond that opens up thoughts and memories and expands the owner's human perspective of the world and the life that he/she has lived and is living. This is a story about that bond, the relationship that opens up the heart and reveals an understanding, a comprehension of the overall meaning of life. Well done!
Bark and Lunge
Saving My Dog from Training Mistakes
Kari Neumeyer
2015 Gold Medal
320 Pages
Check current price
Non-Fiction - Animals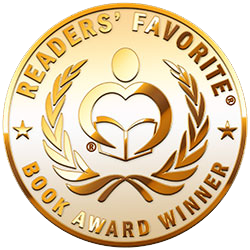 Reviewed by Emily-Jane Hills Orford for Readers' Favorite

Isis is a female German Shepherd. Often bred as guard dogs, these dogs can also be great pets, if consistently trained and well cared-for. German Shepherds have boundless energy, but given the right environment, they can demonstrate boundless love. Isis was full of love. It is evident in her story. However, she was a difficult dog to train, one that was labeled by countless trainers who crossed her path as aggressive. But was she aggressive? Or was there something genetically wrong with her that caused her to react unpredictably and uncontrollably when least expected?

Kari Neumeyer is a writer and a journalist. When Isis entered her family, she opened her heart to this wonderful dog. She tried everything, every possible trainer in her geographic area, to alleviate the trauma that Isis was causing, although perhaps it wasn't really Isis's fault. No one will ever know. What we do know is the love that formed a bond between Kari and Isis is so profound. This once-in-a-lifetime dog, who was all heart and died too young from an enlarged heart, captured her owner's heart, but also captures the hearts of the readers who follow this story. Leo, who came home to Kari's house before Isis departed, is just as loving, but in a different, more subtle way.

Isis is the story. Her story demonstrates love and dedication to a purpose, the purpose of being a family and, in Kari's case, a dog family. While Isis struggles from one training debacle to another, so too does her trainer and owner, Kari. Isis is a survivor, though, and when she's behaved her worst, she can still put on a pretty face with a big smile (hence her nickname, Smilely Bird) as if to ask her owner, "Are you coming out with me or not?" This was a heart-warming read. Well done!
Charm: An Amazing Story of a Little Black Cat
Leyla Atke
2015 Honorable Mention
52 Pages
Check current price
Non-Fiction - Animals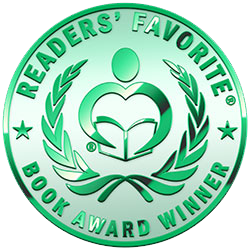 Reviewed by Jack Magnus for Readers' Favorite

Charm: An Amazing Story of a Little Black Cat is a memoir and tribute to a special cat written and illustrated by Leyla Atke. When she first saw Charm, he was huddled in the middle of heavy traffic. During a brief lull in the traffic, Atke rescued the dirty little kitten and carried him to a safe place. Then she realized he would probably wander off into traffic again and took him home. She bathed him and found, after all the dirt had washed away, that he was a lovely, blue-eyed kitten with sleek, black fur, who grew up into a magnificent black cat.

Leyla Atke's Charm: An Amazing Story of a Little Black Cat is a lovely and evocative tribute to a beloved pet. The story is beautifully told, and the illustrations are masterful; sometimes primitive, sometimes very reminiscent of folk art, but always very powerful. Memoirs of this type can be overblown and excessively sentimental; however, Atke's narrative remains clear and calm, and engaged this reader from the first lines to the concluding words. Atke shows her gift of being first and foremost a storyteller. Her words and art are simple yet imbued with love and expression. This is a special book, and one I would not hesitate to recommend to those who are privileged to share their lives with animal companions as well as those who haven't been...yet. It's really quite a remarkable work and a story I won't be forgetting any time soon.
Duffy's World
Seeing the World through a Dog's Eyes
Faith McCune
2014 Honorable Mention
225 Pages
Check current price
Non-Fiction - Animals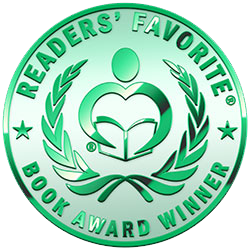 Reviewed by Brenda Casto for Readers' Favorite

Ever look at your dog and wonder what he might be thinking? In Duffy's World, author Faith McCune shares the story of Duffy, her Australian Shepherd. The neat thing about this story is we get to see events unfold through Duffy's eyes. His fun-filled adventure from puppyhood to full on king of his domain is such an interesting journey. We meet him as a newborn puppy and follow him to his new home where his new human parents share the ups and downs of having such a boisterous dog. He shares his view on having a cat for a sister, the reaction he has from his first meeting with the vet to the many learning experiences that made him the wonderful dog he was.

As a dog owner, I found this book a must-read. I found several of Duffy's antics to be laugh out loud funny. As we meet his extended human family, we glimpse the joy that he brings to those around him, but we also see the attachments that he forms with them as well. The author truly captures the unbreakable bond that forms between pets and their owners. The author shares the fear that Duffy feels whenever he thinks his owners are gone, but we also feel the overwhelming elation whenever his owners return. Ms. McCune easily gives voice to what I am certain animals think. Duffy's World is as informative as it is entertaining. It was easy to see the author did her research as she shared many useful tips strategically placed throughout the story. Even though I am a long time dog owner, I actually learned a few new things. Ms. McCune captures the essence of Duffy, making me feel as if I knew him. A story that had me laughing but also had me shedding a few tears. An informative yet fun read that allows us to glimpse the wonderful adventure that is "Duffy's World."
Think Like Your Dog and Enjoy the Rewards
Dianna M. Young,Robert H. Mottram
2014 Bronze Medal
208 Pages
Check current price
Non-Fiction - Animals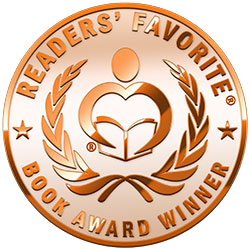 Reviewed by Karen Pirnot for Readers' Favorite

If you have a dog to train, consider picking up a copy of Think Like Your Dog and Enjoy the Rewards by Dianna Young and Robert Mottram. The premise of the book is that dogs are distinctly different from humans in their genetic make-up and if you understand that critical difference, you can effectively train almost any dog. Young explains that all dogs are naturally either followers or leaders and that they have a keen sense of rank, whether in a dog pack or in the family environment. To effectively train your dog, you must give early and prominent clues to your dog that you are in charge. Various psychological approaches which are recognized in psychological research offer diverse ways of dog training. But the ideology of positive reinforcement has proven most effective to author Young who is also a certified and award-winning trainer.

It is difficult to argue with the success of Young and readers would be smart to heed her advise. A well-trained family dog is a happy dog and the owner also derives pleasure in knowing there are limits and boundaries in the expectations and privileges of pet ownership. Terms such as reinforcement, desensitization, and social learning are all critical training components. Young believes that owners who recognize their inability to stick with a regimented training schedule would do well to enroll their dog and themselves in a training program. For those willing to undergo a rigorous training schedule, skills such as heeling, sitting, laying down, staying, and coming on command are explained in detail. Think Like Your Dog and Enjoy the Rewards is an easy to comprehend manual that should be on the shelf of every new dog owner.
Rescue Me
Tales of Rescuing the Dogs Who Became Our Teachers, Healers, and Always Faithful Friends
Val Silver
2014 Silver Medal
136 Pages
Check current price
Non-Fiction - Animals
Reviewed by Lisa Jones for Readers' Favorite

Rescue Me by Val Silver is a remarkable book about rescue animals, primarily dogs. The book focuses on several true stories which are each very different. In most cases, each dog rescued and saved comes with a lot of baggage. Yet, it is the dog who gives more to the new owner, even after their ordeal. The stories truly reflect how an animal can change your life dramatically. Maybe God has a helping hand and some of us were meant to meet a certain dog at a certain time. This is the author's philosophy and one I tend to agree with. The book also highlights the needs of such animals in today's society. Also, I found out that most of the proceeds from this wonderful book will go to animal charities and rescue centres. That in itself makes this book just a little extra special. There are also some lovely quotes and poems in this book which give it a lovely twist. Also, the pictures are fantastic.

Val Silver has indeed captured my heart with this wonderful book, Rescue Me. It is full of different remarkable stories about giving a dog a second chance. The one thing that shines through each story is the clear connection of love and devotion in each case. I personally found this book to be like a little ray of sunshine and no dog is beyond saving. There were clearly some very devoted fosters and owners in this book. They all relate with their unique story to how a dog has changed their lives for the better. I especially liked the story of how the older dogs were given a second chance. I found it very moving and my all-time favourite has to be the Beagle they call Lollipop with the broken jawbone. What a lovely little character and a symbol of hope. I recommend all to read this heart-warming collection of stories and help donate to an animal shelter by knowing where the proceeds from this book are going.
Living Shells
Charles E. Rawlings
2014 Gold Medal
132 Pages
Check current price
Non-Fiction - Animals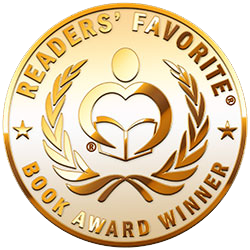 Reviewed by Cheryl Schopen for Readers' Favorite

Filled with astonishing photographs presented by underwater photographer Charles E. Rawlings, Living Shells is a fantastic blend of art and science. Separated into sections by different shell types, this book will captivate you with several colorful, mesmerizing pictures of each kind of shell. Not only will you appreciate the beauty of each photo, but you will learn some very interesting facts about these fascinating creatures, such as which can be surprisingly deadly and which survived the extinction of the dinosaurs millions of years ago. You will enjoy portraits of common shells in a way that you have never seen and uncommon shells that have rarely or never been photographed. From gastropods to conchs to cephalopods and everything in between, you will quickly see that these living shells can be just as beautiful as they are scientifically appealing.

Charles E. Rawlings' Living Shells is the perfect addition to my once-lonely coffee table. Other than the fact that seashells are pretty and that we occasionally collect them from the beach, I never really gave them much thought. After reading and looking through this book, I now have a better understanding and a new-found respect for these intriguing creatures. Not only are they interesting, but they are also completely and utterly stunning. I was instantly drawn to these breathtaking pictures, and I am ecstatic that I now have them to look at whenever I choose. This book will now be the center of attention in my living room, and I couldn't be happier.
Contact Author -