Whiskers, Feathers & Fur
Veterinary Tales
Austin Donnelly
2020 Bronze Medal
344 Pages
Check current price
Non-Fiction - Animals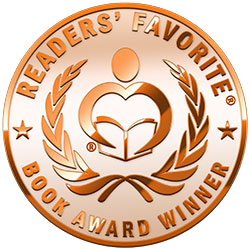 Reviewed by Tammy Ruggles for Readers' Favorite

Whiskers, Feathers & Fur: Veterinary Tales by Austin Donnelly is a memoir of heartfelt and informative anecdotes about the author's experiences as a veterinarian. Based on his true-life travels, Donnelly recalls an eclectic mix of encounters, from calves to piglets; each story pulsating with his obvious love of the animal kingdom and dedication to the health and well-being of its inhabitants.

Fans of All Creatures Great and Small, or even Dr. Dolittle, will appreciate this book. Donnelly writes from passion, experience, and wisdom, not to mention humor. Whether along a roadside or inside a barn, the author takes you there and makes you feel like you're experiencing it right along with him--an observer of sorts. From the first pages you're hooked by a heartbreaking event, but then Donnelly changes the mood by writing about something lighter and more carefree. Anyone in love with animals knows the cycle of birth, life, and death and he doesn't shy away from the honesty of that cycle. My favorite part was Donnelly's backstory and motivations--the events and emotions that shaped his love for and a career involving animals. It seems that not only does he care about the animals he serves, but he also wants others to care, too.

Anyone who has ever been raised around or lived with animals knows that furry/feathered/whiskered lives can be just as full, fun, sad, and grievous as their human counterparts. The author does a good job of conveying this, and a good job of describing the people in his recollections. Overall, Whiskers, Feathers & Fur: Veterinary Tales by Austin Donnelly is an enjoyable, entertaining book, thanks to the author's accessible, personable style and would make a great movie.
Yin & Yang Nutrition for Dogs
Maximizing Health With Whole Foods, Not Drugs
Judy Morgan DVM and Hue Grant
2019 Finalist
254 Pages
Check current price
Non-Fiction - Animals
Reviewed by Jack Magnus for Readers' Favorite

Yin & Yang Nutrition for Dogs: Maximizing Health With Whole Foods, Not Drugs is a nonfiction Pets & Animal Care Nutrition book written by Judy Morgan, D.V.M. and Hue Grant. Dr. Morgan is an holistic veterinarian with certification in food therapy, acupuncture and chiropractic care for dogs, cats and horses. It seems that every day, dog owners are reading alarming accounts about recalls of dog food and even the priciest and most natural foods have been recently connected with heart trouble in dogs. While many of us like the idea of feeding our dogs a natural, human food based diet, the logistics of doing so can seem overwhelming. How do you make sure to give your dog the right protein sources, and is grain really a bad thing after all? Then there's the supplements to consider.

Morgan and Grant explain exactly why you should be preparing your dogs' meals, and how to determine the right ingredients and quantities based on your pets' health, condition, and other factors. They offer a number of different menus including the basic PUPLOAF! and neutral diet. Yin and Yang deficiencies are explained, and diets targeting these conditions are offered. There is also a section on the health properties of food and ideas for feeding based on your dog's personality. Yin & Yang Nutrition for Dogs is a dog nutrition Bible for anyone who wants to keep their dog in peak condition. I was particularly interested in this book as I have two large dogs and have been working on feeding them a home based diet for some time now.

While there are a number of websites dedicated to whole and raw food canine diets, this is the most detailed and information-rich resource I've encountered. The authors' recipes are easy to follow, and the photographs that accompany each recipe are quite helpful. The text is written in language that's accessible for laypersons without being overly simplified, and the variety of ideas shared will be useful for anyone who's working on designing their dogs' meals, no matter what the season or access to ingredients. Yin & Yang Nutrition for Dogs: Maximizing Health With Whole Foods, Not Drugs is most highly recommended.
Drinking from the Trough
A Veterinarian's Memoir
Mary Carlson, DVM
2019 Honorable Mention
288 Pages
Check current price
Non-Fiction - Animals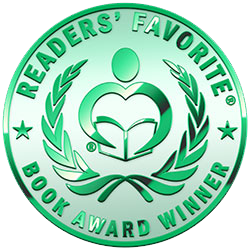 Reviewed by Carine Engelbrecht for Readers' Favorite

Drinking from the Trough: A Veterinarian's Memoir by Mary Carlson takes the reader into the world of veterinary science. When teacher Mary meets and (later) marries Colorado vet student Earl, she is motivated to study veterinary medicine herself and subsequently open her own feline-only practice. Besides a life vocation, they also share a love for horses. Over the years, an eclectic and highly individual cast of animal characters passes through their lives, leaving hoof and paw prints all over their lives and hearts. There are the two mares - Frannie, a pretty, petite prima donna on hooves, and Marcie, rock-steady but with a heart of gold, as well as the later additions, Scoot and Hannah. To that, add two high-octane huskies - are there any other kind? - whose antics brought heart-stopping moments and laugh-out-loud disasters that any dog owner can empathize with. And then there are the cats - patients and partners - each with their own compelling back story and defining moments. One even gets a chapter to present his own perspective.

For a pet owner like myself, Drinking from the Trough by Mary Carlson makes for fascinating reading. There is just the right mix of humor, cuteness, respectful insight and informative content to make this a generally good read. If you are squeamish, you may not want to know everything about what happens inside your pooch or kitty (sorry, Dr. Mary - dog and cat). If you are planning a career in veterinary medicine, this book will give you a good idea of what to expect from the difficult training period, as well as the reality of practicing. What is truly admirable is the grace with which Carlson writes about death - the passing of beloved pets and valued family members of the human kind. It is a topic which many people find difficult to broach at all. Yet the author demonstrates that it is through knowledge and honest self-expression that we can create an atmosphere that preserves a proper respect for the dignity of life through a better understanding of its frailty.
Hogan's Hope
A Deaf Dog, A Courageous Journey, and A Christian's Faith
Connie Bombaci
2019 Bronze Medal
146 Pages
Check current price
Non-Fiction - Animals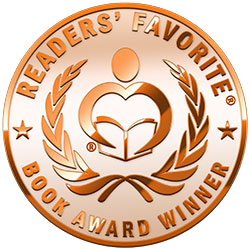 Reviewed by Jack Magnus for Readers' Favorite

Hogan's Hope: A Deaf Dog, A Courageous Journey, and A Christian's Faith is a nonfiction memoir written by Connie Bombaci. Hogan's earliest days were a miracle, even though he would be subjected to increasingly brutal treatment as he grew up. He was one of a litter of Dalmatians bred by a backyard breeder, and, as is relatively common in that breed, he was born deaf. Most deaf puppies were euthanized as being unsalable but the breeder's little daughter had fallen badly for that tenth little puppy who had seemed reluctant to leave his mother's womb and was different somehow. Anna somehow got her rather hard-hearted father to agree to let her keep the little one, but he was never to be allowed into the house. As time went on, the other dogs, including his mother, were all taken by the authorities who had recognized the substandard care being given the dogs, and the puppy was left in a cage alone at night. His barks for care were answered with brutality. Then, something special happened. A kind man, who had come to see him on occasion, came with a leash and brought him home with him. The puppy got to sleep in a bed, warm and cozy for the first time. He would be transferred to the nearby shelter, where he continued to get affection and food, where his wounds were treated and were slowly healing.

Connie Bombaci had been waiting for the right dog to be a companion for her teenaged Labrador retriever. She and her husband had finally agreed upon the size, gender and other aspects of their ideal pet, and Connie's name and number were on file in the shelter's office. Connie was beyond excited when they called with a prospective pup. She knew about his hearing issues and the harsh treatment he had suffered. Mrs. Carroll, the shelter representative, had cautioned her about the issues with this dog, who was considered a special adoption, but something in the puppy's eyes spoke to Connie's soul, and a lifelong bond between them was formed in those first moments. Connie would go on to learn ASL and teach her pup, whom she named Hogan, sign language. She and Hogan would go on to show the world that deaf dogs could be and do everything and more than hearing dogs can. There were no limits to what they could and did achieve.

Hogan's Hope is a profoundly moving tribute to a most remarkable canine companion. I loved reading about Connie and Hogan's work together in learning sign language and how they have inspired other dog owners with deaf dogs to expand their dogs' horizons. I've rescued dogs who've had the misfortune of interacting with evil people when they were young and could feel Hogan's terror when he saw the flashlight. With one of my dogs, her first instinct on seeing a Chuck-it ball launcher was to cringe in fear. My other rescue was terrified of men wearing white cowboy hats and red shirts. They do remember, but still miraculously retain the capacity for love of and trust in their humans. Bombaci's story about the camp for dogs and their human companions is marvelous, as are her descriptions of the presentations she and Hogan made in schools and other public places. Hogan's Hope: A Deaf Dog, A Courageous Journey, and A Christian's Faith is most highly recommended.
Saving the Guinea Hogs
The Recovery of an American Homestead Breed
Cathy R. Payne
2019 Silver Medal
236 Pages
Check current price
Non-Fiction - Animals
Reviewed by Kimberlee J Benart for Readers' Favorite

If you're interested in the history of American farming and hog breeds in general or preserving heritage hog breeds from extinction in particular, Saving the Guinea Hogs: The Recovery of an American Homestead Breed by Cathy R. Payne is for you. I found it to be an utterly readable, well-organized, very comprehensive, and informative presentation on a topic about which I knew almost nothing but found fascinating. Too many plant and animal varieties have already been lost to the American continent. Once common on family farms, especially in the southern United States, the Guinea Hog was almost lost to the modern agribusiness emphasis on larger breeds that can be taken to market quickly.

"The American Guinea Hog is an old-fashioned heritage breed that was almost extinct in 2006," Payne writes. "These homestead hogs are survivors and worth preserving for future generations." In a preface to the book, Professor D. Phillip Sponenberg notes the importance of Payne's work and praises her networking and teamwork approach as setting an example that could be used to save other local breeds as well. Payne wrote Saving the Guinea Hogs after she decided to become a small-scale sustainable farmer in her retirement years and wanted to raise this smaller, gentler, slower growing hog in part for its culinary appeal. Payne found almost no literature or research about the breed and set out to rectify the situation, especially when she realized that many of the old timer farmer breeders were passing away and with them a precious oral history. As a result, this book, other publications, and a web site now provide breeders, homesteaders, farm-to-table chefs, sustainable and hobby farmers, historians, and conservationists with valuable genetic information about this American landrace hog breed.
Animal Wisdom Word Search
Yoga for the Brain
Cristina Smith, Rick Smith, Lauren McCall
2019 Gold Medal
176 Pages
Check current price
Non-Fiction - Animals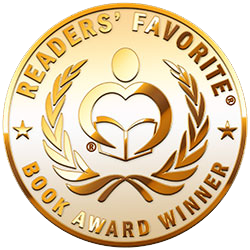 Reviewed by Amy Raines for Readers' Favorite

In Animal Wisdom Word Search: Yoga for the Brain, authors Cristina Smith, Rick Smith and Lauren McCall have compiled a volume of interesting word search puzzles that highlight the communication between humans and animals. Each section contains an insightful conversation between Lauren McCall and the animals she has communicated with, followed by a fun and interesting puzzle to work out and a quote for each puzzle. Even someone new to understanding animals and puzzles can easily benefit from Animal Wisdom Word Search and learn something new. At the beginning of the book, the authors have created a brilliantly informative section devoted to explaining how to solve the puzzles as well as how to understand the importance of the communication between animals and people.

Animal Wisdom Word Search: Yoga for the Brain is a wonderful and insightful word search book that focuses on the communication of animals and humans. Lauren McCall, an inter-species communicator, shares conversations that offer a new level of understanding that bridges the gap between humans and our non-human companions. I love the conversations at the beginning of each section because they allow the reader to better understand how animals think and why they respond the way they do. I love that the puzzles also have a fun and interesting quote that can be found after the word search is completed. I recommend Animal Wisdom Word Search to any reader of any age, especially if they want to learn more about animals and their behavior. Anyone could easily get lost in the puzzles and learn from every conversation.
Symptoms to Watch for in Your Dog
How to Tell if Your Dog Is Sick and What to Do Next (Owner-to-Owner Dog Health Series; Volume 1)
Jana Rade
2018 Honorable Mention
186 Pages
Check current price
Non-Fiction - Animals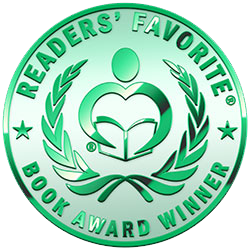 Reviewed by Kim Anisi for Readers' Favorite

When your dog gets hit by a car or bitten by another dog, going to the vet is an obvious path. But, unfortunately, many dog owners have no clue about a big percentage of the issues that are mentioned in the beautifully designed book Symptoms to Watch for in Your Dog by Jana Rade. For example: Do you even notice when your dog pees more than usual, or if the color of the pee is different? Do you notice small changes in behavioral patterns, e.g. a constant shaking of the head, or excessive licking of a paw? Many people attribute symptoms that could be a sign of something bad to quirky behavior. But these symptoms could very well be a sign of an ear infection or a problem with the dog's skin. If you have a very tough dog, he/she might even hide a lot of the pain and if you don't keep a good eye on them, you might end up going to the vet too late. Jana Rade's book gives dog owners a very good overview of a large number of common symptoms that can appear in a dog. The book has some lovely photos of dogs and has a layout that makes reading it a joy. The author also gives some good advice when it comes to listening or NOT listening to your vet. This is something all animal owners need to know!

I did not pick up Symptoms to Watch for in Your Dog by Jana Rade because I have no clue, but because I actually do and always like to see what other people are writing. When I have the chance to review books about animals I know well (like dogs, cats, chickens, birds of prey), I tend to do so. My experience with dogs comes from working at an animal sanctuary that is connected to dog kennels with around 30 dogs of all ages. I've seen sick puppies and old dogs with various health problems (and unfortunately also saw dogs that were beyond help and had to be put down), but I also came across baffling problems with young or middle aged dogs. If I hadn't known what to look for, some of these might have turned into something too serious to mend. And this is the reason why I can wholeheartedly recommend this book after reading it.

Many symptoms are easy to miss if you have a pet dog and aren't used to looking out for changes in the dog's eating, behavior, movements and so on. There is a lot to know, a lot to keep an eye on, but you first need to KNOW that these things need watching. The author also makes a very good point of people needing to know what is normal for their dog before they can decide what is NOT. This book has two uses: first - and the best use - would be to read the book from cover to cover BEFORE you have problems with your dog. It will help you to spot some things before they get too bad. The second use is to use the book as a means to look up symptoms and what they mean. It does not replace a good vet, but it will help you to know when to go to a vet with symptoms you might otherwise have missed.
Great Horned Owlets Rescue
Where There's a Will, There's a Way....
Cheryl Aguiar
2018 Bronze Medal
90 Pages
Check current price
Non-Fiction - Animals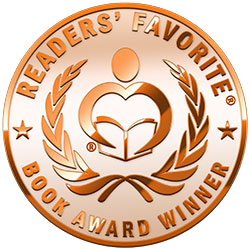 Reviewed by Emily-Jane Hills Orford for Readers' Favorite

Cheryl Aguiar loves animals of all kinds, domestic and wild. As a child, she marvelled at the wildlife around her and did all she could to rescue orphaned and injured creatures. She even saved a tree frog when the lawnmower accidentally ran it over, severing two of its legs, half its upper lip and injuring one eye. The tree frog recovered and lived with Cheryl for four years. During the winter of 2016, a Great Horned Owl family built their nest in the woods just outside Cheryl's home. Fascinated, she watched as Mama Owl kept the eggs warm, then tended the newly hatched owlets. After a severe windstorm, Cheryl came home to discover the owl's nest destroyed and the tiny owlets huddling on the ground. She knew that it wasn't safe for them. With the help of family and neighbors, and some advice from a local owl rescue organization, she and her husband built a wicker basket nest, secured it to the same tree where the original nest had been, and carefully helped the family re-establish their little home in the new nest.

Cheryl's story and photos follow the maturing of these two owlets, whom she called Wisdom and Willow. Through their story, Cheryl and her readers learn a lot about the Great Horned Owl: how they mate, build nests (not very well, it appears), care for and train their young, and hunt. Cheryl, her family and friends were able to trace the owlets' lives until they became adults and returned to the home that Cheryl had helped them preserve. The owlets, now fully grown owls, felt safe in Cheryl's woods. It's where she rescued them from certain death. Cheryl shares her story and her photos in her recent book, Great Horned Owlets Rescue. It's a story told with tender compassion and a sense of awe. The author's passion for her rescued owlets, and for all of the animal kingdom, is apparent through the story. A wonderful story.
The Hammer
Why Dogs Attack Us and How to Prevent It
Bryan Bailey
2018 Silver Medal
242 Pages
Check current price
Non-Fiction - Animals
Reviewed by Viga Boland for Readers' Favorite

If you decide to read The Hammer: Why Dogs Attack Us and How to Prevent It by Bryan Bailey, here's some advice:

1) Keep a pen and paper beside you at all times to make notes.
2) Suspend all your warm, fuzzy feelings for dogs in general, and especially about that four-legged buddy of yours who devotedly follows you everywhere, curls up in bed beside you every night, or cutely begs to be picked up the minute you sit down.

Bryan Bailey is about to turn your beliefs that the handsome German Shepherd you trust will protect you, or that your sweet little Yorkie you love to cuddle would never bite you, let alone kill you. And he chooses to do that by shocking you with several heartbreaking stories about folks whose lives were ended or shattered by The Hammer…an aptly chosen word to describe the swiftness of a deadly dog attack. These moving stories, including a very frightening one of Bailey's own which prompted the writing of this book, are shared before the author expounds on and explains what and why the attacks happened. These stories, and Bailey's explanations, are the author's plea to dog lovers to wake up: man's best friend can very suddenly become his worst enemy.

At the beginning of The Hammer: Why Dogs Attack Us and How to Prevent It, the author lists many pages of names and dates for victims of a fatal dog attack. As he tells us, "Since 2005, over 400 Americans have been killed by dogs, and each year, nearly 4.5 million suffer from bites that require emergency room visits." He cites many other statistics and when you read the stories and his explanations, the staggering numbers make sense, but are far from comforting. But Bailey's purpose isn't just to frighten readers into awareness that beloved Fido's aggressive tendencies are generic, dating back to his ancestors, wolves. He tried to do that in his previous excellent book, Embracing the Wild in Your Dog. If you read that, as I did, and didn't come away more convinced you could be attacked by your pet, perhaps The Hammer will hit you over the head with its horrible realities. But, more importantly, what you will take away from this book is enlightenment, knowledge pet owners need to protect themselves, their children and anyone else who might suddenly find themselves faced with your pet's sudden aggression:

Step 1: NEVER assume a dog will allow you to take anything from it without a fight.

Step 2: ALWAYS walk away from the fight.

Step 3: NEVER assume that you will win the fight.

Sage advice. Following the devastating story of a little girl killed by her grandma's dog when she fell off her grannie's lap to retrieve a bit of cheese, an attack which the grandmother herself survived but might not have as she desperately tried to save the child, Bailey states: "Dogs are clueless of our good intentions whenever we try to take something harmful away from them that they wish to eat.

Bailey will remind you of the folly of thinking that only big dogs can kill you: "Of the 74 dog bite fatalities that occurred in the U.S. between 1966-1980, two of the dogs involved were a Dachshund and a Yorkshire terrier." Surprised? You will be surprised, shocked, disturbed by everything Bailey shares in this very important book. But if you keep your mind open and make notes on The Hammer as you read, you are more likely to remember his advice the next time your pet growls or turns lifeless, staring eyes on you, or your grandchild, or a friend: a hammer-like attack from that pet might be imminent. The life you save by reading this book could be your own, or that of someone you love dearly.
Hogan's Hope
A Deaf Hero's Inspirational Quest for Love and Acceptance
Connie Bombaci
2018 Gold Medal
152 Pages
Check current price
Non-Fiction - Animals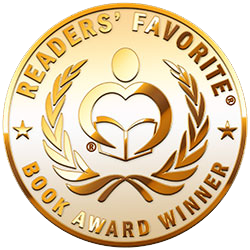 Reviewed by Rosie Malezer for Readers' Favorite

Hogan's Hope: A Deaf Hero's Inspirational Quest for Love and Acceptance is the true story of a dog rescued from abuse, written by Connie Bombaci. Born the runt of the litter in a puppy mill and christened Number 10, the tiny Dalmatian pup hardly stood a chance at a normal life. Not only was he born deaf, but he was also quite small. Not permitted indoors, he suffered horrific beatings whilst being caged outdoors with no shelter or warmth. After being rescued and rehomed, Number 10 was renamed after being adopted by a kind and loving family. Now known as Hogan, his life was about to change tenfold because his new family acknowledged his deafness and helped him work through his residual fears, as they learned and taught basic commands in American Sign Language, and turned this scrawny, bruised and beaten canine victim into a happy, healthy survivor.

The moment I saw the premise of Hogan's story, I had never wanted to read any book so badly before in my life. Connie Bombaci's story of Hogan – a Dalmatian pup which had withstood all the odds and became a beacon of hope for so many – moved me to tears. Seeing how horrifically an animal could be treated gave me chills, whilst clenching my fists at the same time. I saw Hogan's rescue from such a horrific place to be a true blessing. Being Deaf, I know the challenges and prejudices that stem from audism and surdophobia, and could not help but rejoice as I experienced Hogan's transformation from scared victim in a world devoid of trust, to a confident, devoted and loving pet which lived and gave his all for his human and animal friends and family. One of the most emotionally satisfying and enriching books I have ever read, Hogan's Hope: A Deaf Hero's Inspirational Quest for Love and Acceptance is a tale which I not only enjoyed, but also recommend to readers aged over 15 years, so that they can see that deafness does not create boundaries in any species – it is how you interact and embrace those who are deaf which makes all the difference in their silent world.

Contact Author -