The Reluctant Farmer of Whimsey Hill
Bradford M. Smith,Lynn Raven,Nancy Raven Smith
2017 Honorable Mention
344 Pages
Check current price
Non-Fiction - Animals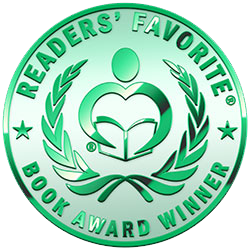 The hu-amorous true story of an animal-phobic, city robotics engineer who learns too late that his new bride's dream is to have a farm where she can rescue ex-racehorses. When the newlyweds take a Meyers-Briggs Personality Test for fun, it tells them that their marriage is doomed. There is only one problem: they took the test after the wedding.

So whether he's chasing a cow named Pork Chop through the woods, getting locked in a tack room by the family pony, being snubbed by his wife's favorite dog, or unsuccessfully trying to modernize their barn using the latest technology, the odds are already stacked against him. It seems like everything on four legs is out to get him. Will the animals prove Meyers-Briggs right?

Buy now and enjoy the multi-award winning stories of one man's journey along the bumpy road from his urban robotics lab to his new life on a rural Virginia farm.

"Animals can and do make our lives better. This is my kind of book."
- Bret Witter, #1 New York Times bestselling co-author of Dewey [the Library Cat]"
Great Horned Owlets Rescue
Where There's a Will, There's a Way....
Cheryl Aguiar
2017 Bronze Medal
90 Pages
Check current price
Non-Fiction - Animals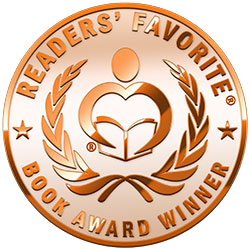 Imagine you are a great horned owlet and you find yourself stranded on the ground unable to defend yourself from predators or hunt for your own food. Pretty Frightening! Now, imagine that you (as a human) come across two such owlets. What do you do? Well that was the question Cheryl Aguiar had to answer when she was faced with that exact situation. With the help of her husband, Cheryl attempted to relocate the owlets and provide the entire family with a new nest site. Find out how this dangerous experiment turns out! 
AWARD WINNING TITLE
Full Color Paperback 6"X 9" ~ 
A true story, Cheryl Aguiar documents the fascinating experience she had with a family of great horned owls. When a pair of owls begin nesting in the woods behind her home, she patiently awaits the arrival of their chicks. When they hatch, Cheryl becomes captivated by the two, fluffy owlets. Sadly, misfortune befalls when their nest is destroyed and the owlets are hurled from safety. Unable to ignore the plight, Cheryl and her husband attempt the dangerous task of relocating the owlets and provide the entire family with a new home in the most ingenious way without removing the owlets from the care of their parents. These intelligent birds also known as raptors, with a reputation of being extremely aggressive, show a different side when faced with sudden adversity and befriend Cheryl in the most astonishing manner.
 A story of love, trust, respect and the gift of gratitude. 
Cheryl has always had a strong connection with wildlife and a great love for exploring nature. Her devotion and determination to help this family of owls turns out to be one of the most gratifying decisions she has ever made. Through this experience, she learns the struggles of survival, the bond of a family and the gift of gratitude. What makes this story special is to see how animals and humans from two different walks of life can co-exist and discover that we are not so different at all. By trusting each other, working together and showing each other respect, the family of owls allow Cheryl into their lives; now they have become a part of hers. Together, Cheryl, her family and these magnificent birds have proven ever more, the statement... Where There's a Will, There's a Way....
A Narrative Non-Fiction / Personal Memoir story about the rescue of two adorable Great Horned Owlets and their strong-willed, devoted parents. A heartwarming story of trust, love, respect and the gift of gratitude. 
Awards ~
2018 Book Excellence Award WINNER - Animals/Pets
2018 Reader's Favorite Book Awards - 3rd Place Bronze Medal - Animals/Pets
2018 Feathered Quill Book Awards - 3rd Place Bronze Medal - Animal/Adult
2017 INTERNATIONAL BOOK AWARDS WINNER - Animals/Pets: Narrative Non-Fiction
2017 Readers' Favorite International Book Awards Bronze Medal Winner - Non-Fiction/Animals
2017 BEST BOOK AWARDS FINALIST - Animal/Pets Narrative Non-Fiction

~ Also available in Black/White Paperback
THE KITTY
Who Rescued Me After I Rescued Him
Shawn P. Flynn
2017 Silver Medal
88 Pages
Check current price
Non-Fiction - Animals
2017 Readers' Favorite Award Winner in the "Non-Fiction - Animals" Genre

Award-Winning Finalist in the "Animals/Pets: Narrative Non-Fiction" Category of the 2017 International Book Awards

Shawn Flynn and his fiancée are excited to start their new life together. They are planning a wedding and have bought a new home. The last thing the two of them need right now is a new cat.

But their recently purchased house seems to come complete with a stray orange feline—a cat with a vibrant personality and a talent for mousing. So Shawn soon finds himself with a regular companion. Little does he realize that this cat will shortly become more important to him than he can possibly imagine.

As Shawn's personal life begins to shift in ways he never saw coming, Kitty remains a constant source of stability and comfort. Shawn gave Kitty a home, and now Kitty gives Shawn the love he needs to heal.

In the spirit of James Bowen's best seller A Street Cat Named Bob, THE KITTY is a touching and inspiring story of heartfelt companionship that offers an uplifting perspective on what it means to find true friendship in this world. Anyone who has ever shared a meaningful connection with a pet will fall head over heels in love with Kitty and Shawn.

As Shawn discovers, sometimes we don't even realize we need to be rescued—until we are.

Perfect for fans of Gwen Cooper's Homer's Odyssey: A Fearless Feline Tale, or How I Learned About Love and Life with a Blind Wonder Cat, John Grogan's Marley & Me: Life and Love with the World's Worst Dog, or Vicki Myron's Dewey: The Small-Town Library Cat Who Touched the World.
A Dog Called Hope
A Wounded Warrior and the Service Dog Who Saved Him
Jason Morgan, Damien Lewis
2017 Gold Medal
337 Pages
Check current price
Non-Fiction - Animals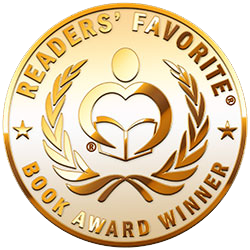 Lone Survivor meets Marley & Me in this "inspiring and very moving" (Bear Grylls, host of the hit TV show Man vs. Wild) memoir of an extraordinary service dog whose enduring love brought a wounded soldier back to life.

A decade ago, special forces warrior Jason Morgan parachuted into the Central American jungle on an antinarcotics raid. He'd served with the famous Night Stalkers on countless such missions. This one was different. Months later, he regained consciousness in a U.S. military hospital with no memory of how he'd gotten there. The first words he heard were from his surgeon telling him he would never walk again. The determined soldier responded, "Sir, yes, I will."

After multiple surgeries, unbearable chronic pain, and numerous setbacks, Morgan was finally making progress when his wife left him and their three young sons. He was a single father confined to a wheelchair and tortured by his pain. At this very dark, very low point, Morgan found light: Napal, the black Labrador who would change his life forever.

A Dog Called Hope is the incredible story of a service dog who brought a devastated warrior back from the brink and taught him how to be a true father. It is the story of Napal, who built bridges between his wheelchair-bound battle buddy and the rest of able-bodied humankind. It is the story of Jason, who found life's true meaning with the help of his faithful companion. Humorous, intensely moving, and uplifting, Jason and Napal's heartwarming tale will brighten any day and lift every heart.
Stable Relation
A memoir of one woman's spirited journey home, by way of the barn.
Anna M Blake
2016 Gold Medal
240 Pages
Check current price
Non-Fiction - Animals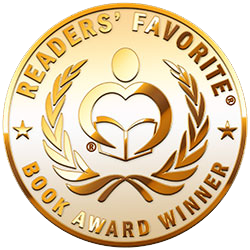 When most women go through a mid-life crisis, they start a diet, get plastic surgery, or have an affair. My life went to the dogs…and horses…and llamas… and did I mention happy hour with the goats? My urban world came apart, so I took a leap of faith and crash-landed on a dilapidated would-be horse farm on the flat, windy, treeless prairie of Colorado. It was a place where white horses turn pink at sunrise and I didn't have to worry about locking the back entry to the house, because the door was missing. The biggest social event of any week was greeting the trash man on Tuesday. And what should I do about the deceased llama in the laundry room? Any decent midlife crisis has a quality of time travel, in this case swinging back to my childhood farm and my disconnected, secretive family, then forward to the animals who became my family on the prairie. My dogs and horses were soon joined by some line-dancing llamas and a biker-gang of goat kids, defying gravity and every other rule. I rescued an abused donkey who told me he was Ernest, and Windy, an un-wanted chestnut mare who became our beloved herd matriarch. Even Fred, the duck lived by a code. It's the memoir of my bittersweet transition from a mid-life orphan to a modern pioneer woman, building an entirely different kind of family farm. Stable Relation appeals to all animal lovers, midlife survivors, and anyone whose parents had problems of their own. It's told in a strong, bittersweet voice, sharing life and death on a small farm and the healing power of animals: James Herriot meets Janette Walls.
Just Another Race Horse
Marion N. Seidel
2016 Silver Medal
84 Pages
Check current price
Non-Fiction - Animals
It's how you start out and how you end up… but never about getting off track, just how fast you get back on! Sonny is JUST ANOTHER RACE HORSE with a story to tell that will open a well of emotion in your soul and melt your heart as you read each endearing page of his young life! Sonny's first memory is of being born and seeing the warmth and love in his mother's eyes as she sees her newborn son for the first time. In the beginning, life is good. Sonny grows into a handsome, sleek thoroughbred, wrapped in a blanket of love and approval — trusting the good of the world that surrounds him. It isn't long, however, before he realizes life is about to throw him moldy carrots! The day he was taken from his home, from his mother, is the scariest day of his life. Everyone and everything is new. Herded into a huge horse trailer with other horses, he's taken to a strange place. Everyone makes sure he's fed well and groomed well, but for the first time in his life he's yelled at for being playful, then sold at auction into the new and dangerous world of thoroughbred racing! JUST ANOTHER RACE HORSE is the poignant story of a thoroughbred raised all his young life to be a race horse — complete with all the brutality of his training while immersed in the seedy side of horse racing! Through it all, Sonny keeps his positive attitude, but how can he ever know that winning has a very nasty side… losing — and you're only as good as your next race! Get your copy today and join Sonny in this winning memoir that stamps him as a king among princes and not JUST ANOTHER RACE HORSE!
Dogland
A Journey to the Heart of America's Dog Problem
Jacki Skole
2016 Bronze Medal
270 Pages
Check current price
Non-Fiction - Animals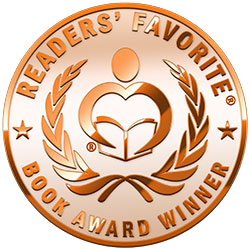 One woman's journey into the heart of a dog crisis
Soon after Jacki Skole brought home an eight-week-old puppy from a New Jersey rescue organization, she wondered how such a young animal could have so many idiosyncrasies-so she set out to find an answer. Dogland, an extraordinary mix of memoir and investigative journalism, follows Skole's journey to trace the origins of her newest family member.
Along the way, Skole interviewed dozens who work in the world of animal rescue-from shelter managers to animal rights activists-taking readers from dilapidated county-run shelters in the South to strip malls in the Northeast where rescue groups seek homes for homeless pets, and from rural and urban "vet deserts" to the very heart of the South's complex relationship with companion dogs. Amid the serious issues facing shelter dogs in America, Skole found tireless animal advocates and humble visionaries who believe their ideas and their passion can save canine lives throughout the South-and the entire United States.
"Dogland explores the serious issues facing American shelter dogs and the heroes advocating for them. It's a page-turner...well worth reading."
-- Bark & Swagger
Embracing the Wild in Your Dog
An understanding of the authors of our dog's behavior - nature and the wolf
Bryan Bailey
2016 Honorable Mention
174 Pages
Check current price
Non-Fiction - Animals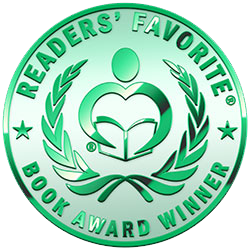 Are dogs four-legged humans?
Some time ago, dogs became as interwoven in the American culture as baseball, apple pie and the Fourth of July. In fact, most dogs have trumped evolution itself and jumped straight to being four legged humans where they are adorned with human names, designer outfits and fed diets that would confound even the best nutritionist. In most cases, we've granted them our human intelligence and our sacred human emotions as well. They are no longer dogs to us, they're family! Yet, for all that man has done to carve the wolf from the wild to create a surrogate human, today's dog is still a wolf at heart and the accompanying instincts borne from such ancestry defines how the dog approaches its world.
The most damaging problem associated with dog ownership today
The ontogeny of anthropomorphism, where we attach our human traits to our pets, is the most damaging and paralytic problem associated with dog ownership today. Believing in a fairy tale world where dogs possess the same moral consciousness and sense of altruism as attributed to humans has led to a drastic increase in leash laws, dogs being outlawed in a rising number of city and national parks, some breeds being banned in several states, an alarming escalation of aggression to humans, a rising cost of homeowner and business insurance, and a record number of clinically maladaptive dogs.
The control you always dreamed of
This book is not a training book. It does not cover obedience topics such as heel, sit, down, stay, and come. Instead, it's about righting the ship of American dog ownership by changing our perception of our dogs. It is about the author growing up in the Alaskan wild under the tutelage and guardianship of a Special Forces survival instructor who introduced him to the ways of wolves and the similarities they shared with dogs. It is about the wisdom and splendor of nature and the many life lessons she provides. Mostly, it's about developing a deep understanding of the authors of your dog's behavior; nature and the wolf. In doing so, you will truly learn who and what your dog really is and the why and how of its behavior.
In this book, you will learn the tools that nature gave them to survive and coexist in both the mountains and in our homes. You will learn how activating and deactivating natural impulses and mechanisms in your dog will lead to the harmonious existence and the control you always dreamed of.
Embrace the wild in your dog
Most of all, you will come to embrace the wild in your dog as well as the grace and the peace that comes with this acceptance.
Grab your copy of Embracing the Wild in Your Dog now!
A Walk In Connection
Tracy Ane Brooks
2016 Finalist
232 Pages
Check current price
Non-Fiction - Animals
Living with wolves has provided Tracy with countless experiences that have changed her life in unimaginable ways. As a cofounder of Mission: Wolf, a wolf sanctuary in Colorado, Tracy has spent half her life studying wolf behavior and body language. Tracy has learned to leash train and walk wolves, often with painful consequences. Join Tracy as she develops a special bond with an intense British Columbian gray wolf named Shaman. Shaman becomes a great wolf teacher, and eventually the shy wolf grows to trust her. Tracy relies on her instinct and intuition as she moves to calm sensitive wolves like Shaman. She does well but believes in her heart that she can do better.
A horse named Ikus comes into Tracy's life and dramatically changes her understanding of horse-to-person communication. Driven to find her own way to connect with horses, Ikus becomes a professor in nature's university as Tracy embarks on a journey of learning to speak horse language. Something profound happens when Ikus, a horse with an attitude and a dislike of being haltered, gives Tracy an unexpected lesson in resolving feral behavior. Not only does Ikus teach Tracy how to stop his run-away glitch but Tracy discovers a missing link in her previous wolf-handling life that will forever change her approach to resolving feral behavioral problems in both species. This experience ultimately provides Tracy with a foundation for clear communication, and it awakens in her an effective and natural way to connect with animals. 
Tracy's world of wolves and horses is forever inspired as she moves to a new level of connection beyond anything she believed possible, and she strives to share what she has learned. Sally, a young woman from the UK, comes to volunteer at the sanctuary and learns to calm a very frightened eighteen-year-old horse who is going blind and in danger of injuring himself.
International Book Awards Finalist 2016.
Reader's Favorite Book Awards Finalist 2016.
Winner Best Book Awards Animals/Pets General Category 2016.
The Book of Barkley
Love and Life Through the Eyes of a Labrador Retriever
L. B. Johnson
2015 Silver Medal
254 Pages
Check current price
Non-Fiction - Animals
2015 Indie B.R.A.G. Medallion Honoree. 
2015 Reader's Favorite International Book Award - Silver Winner for excellence in non-fiction.
How Much Dog Hair Does it Take to Heal a Broken Heart?  Jet pilot turned LEO investigator L.B Johnson.thought she had the world by the tail, until a bundle of mayhem disguised as a lab puppy came into her life.  After heartbreak as a young teen Mom, and witnessing too much 
violence
 for one lifetime, she wasn't going to get too attached to another living creature, but Barkley had other plans for her.
"The Book of Barkley: Love and Life Through the Eyes of a Labrador Retriever" takes readers from the author's depths of grief and loss at a young age to an empowering new life chock-full of love. But Johnson's radical life change didn't come from just her renewed faith in God or from friends, but instead from a black 
Labrador
 called Barkley who taught her the real, innate meaning of love.

In a wholly-unique and uplifting new memoir, Johnson tells the deeply-personal story of her life and experiences with a rambunctious Labrador Retriever named Barkley. It's not just a story of one woman and her dog; but a bold journey to discover what love really is, and why learning to live like a dog gives humanity a powerful new meaning.
Contact Author -