Tails and Purrs for the Heart and Soul
Lorilyn Roberts
2021 Bronze Medal
304 Pages
Check current price
Non-Fiction - Animals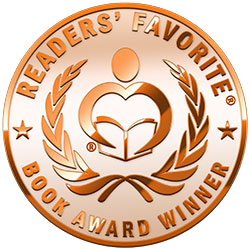 Reviewed by Lesley Jones for Readers' Favorite

As Lorilyn sat at traffic lights in a small town in Florida, she experienced the strangest feeling that made her deeply question her life. This began a journey of self-reflection and a desire to turn away from chasing materialistic objects and instead to follow God's guidance. Follow Lorilyn's journey from childhood to adulthood and the many pivotal events and beloved furry friends that impacted her life in Tails and Purrs for the Heart and Soul. As Lorilyn suffered the trauma of divorce, grief, serious illness, and many of life's challenges, she has been blessed with the companionship and love of her furry helpers. Throughout her life, the joy and blessing of animals have taught her that God is always good and virtuous even if there are times when we doubt his existence or question his motives. Lorilyn's memoir is filled with stories of amazing kindness, bravery, joy, and extraordinary, unexplained incidents. Throughout the Bible, there are stories that reveal how animals have been sent to protect and help us. Tails and Purrs is a perfect example of this.

Tails and Purrs for the Heart and Soul, Lorilyn's memoir, is absolutely captivating, very honest, and comforting. Her accounts of the many animals that have touched her life and brought her so much love and happiness will resound with any animal lover. Gypsy's story sent goosebumps down my spine; her time spent with this wonderful dog and their shared appreciation of nature will bring tears of joy. The concept that animals come into your life when you need them most is so very true. I found Lorilyn and her family a great inspiration as they selflessly rescued, fostered, and adopted so many animals. I loved her daughter's abundant kindness and generosity towards those in need; she had a truly beautiful soul. The vision Lorilyn experienced on the beach was very powerful as she questioned if we can influence our destiny. You will experience a wide range of emotions while reading this memoir, from complete joy and warmth as animals were rescued and nursed back to health to heartbreak as they faced the end of their lives or illness. Peasy's story reminds us to be patient with animals who have experienced trauma or abuse. The two stories that touched me the most profoundly were Faye the Momma cat and Molly the Jack Russell terrier; be prepared to reach for a handkerchief before reading these. Superb read and highly recommended.
Your Pet, Your Pill®
101 Inspirational Stories About How Pets Lead You to a Happy, Healthy and Successful Life
Dr. Margit Gabriele Muller
2021 Silver Medal
344 Pages
Check current price
Non-Fiction - Animals
Reviewed by Tammy Ruggles for Readers' Favorite

Your Pet, Your Pill: 101 Inspirational Stories About How Pets Lead You to a Happy, Healthy and Successful Life, by Dr. Margit Gabriele Muller, is a lovely, poignant collection of stories showing how pets can change and save lives. Written by a renowned veterinarian, speaker, and animal rights advocate, this book is full of uplifting stories that may help you succeed in life, overcome obstacles, and even lead you to happier times. These stories aren't just related to dogs and cats--which would be fine because like most people, I love them--but the stories contained here range from horses to birds, giving you a more well-rounded picture of the world of pets and their human companions. The author presents the concept of HSH, which stands for Happiness, Success, and Health, and this book illustrates how our pets can play a part in our well-being. The author uses her own anecdotes to illustrate points, from a personal and professional viewpoint. We all know the therapeutic value of pets, but the stories Muller provides are actual examples. Whether the problem is emotional or physical, pets can rescue people. If you know of an emotional support animal or have had a pet nurse you through an emotional time, then you can relate to these stories.

There are 101 stories here, and they are amazing. Some will make you laugh, some will make you cry, and some will do both at the same time. Pets are more intuitive than we know, and this book serves to show the healing powers they have. They love unconditionally, and this can inspire us to strive to love others the same way. Besides stories, you'll find research and intriguing information grounded in science. The respect and care that the author shows to animals in this book are palpable, so you know the stories are coming from a genuine place, and many readers feel the same way about pets. Pets can be our teachers, confidants, and so much more. They can be the cure for what ails our bodies and psyches, though, as the author points out, not a substitute for official medical attention. I especially like the chapters on the horse/human connection, and how you can't really change a horse; you just have to let a horse have its own nature. Several images included in the text amplify the stories. If you love animal stories and want to know how they can enrich and impact our lives, Your Pet, Your Pill: 101 Inspirational Stories About How Pets Lead You to a Happy, Healthy and Successful Life, by Dr. Margit Gabriele Muller, is a must-read.
Where Dogs Go To Live!
Inspiring Stories of Hospice Dogs Living in the Moment
Jeff Allen
2021 Gold Medal
208 Pages
Check current price
Non-Fiction - Animals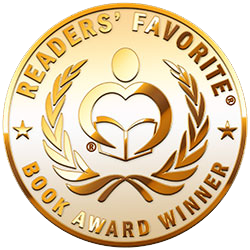 Reviewed by Emily-Jane Hills Orford for Readers' Favorite

"There is no greater reward than saving a life or making someone else's life better." So very true. It's sad when you read about old dogs being abandoned by their so-called forever families. 'Put out to pasture' to die a slow, sometimes painful, and definitely lonely death. No one deserves to die alone, to be dumped with disrespect. Dogs have feelings, and they deserve to live out their last days with dignity and with as much comfort life can offer them. Michele and Jeff Allen started Monkey's House, a dog hospice and sanctuary, to give a home to those precious fur-babies who have lost theirs due to age and illness (no fault of the dogs). With warm, loving hearts, this couple has adopted over a hundred dogs, sometimes just days, even hours, from euthanasia, as their age and illnesses made them un-adoptable. Caring for so many dogs with so many different health issues is both time-consuming and costly, but for this loving couple, it's a token of their love for all living creatures (they foster and care for more than just dogs). Every living creature has a right to a warm, safe place and all the love they can absorb.

Jeff Allen's Where Dogs Go To Live! Inspiring Stories of Hospice Dogs Living in the Moment is the story of Monkey's House, so named after one special rescue named Monkey. Told with the love and compassion he and his wife share with their adopted four-legged, furry family, these stories are heartwarming and heart-wrenching at the same time. Readers will be wiping tears from their eyes as they read the stories of the dogs who outlived their prognoses, in some cases living years after the few weeks of life promised by a shelter's resident veterinarian. Love can heal, even if only temporarily; love can also ease the pain of moving toward and across the Rainbow Bridge. This is a moving memoir, a story of love, courage, compassion, and a compelling dedication to care for those that society chose to discard. Powerful and beautiful. Loved the photos!

42 Encounters with Dog Lovers
Manny Kagan
2020 Honorable Mention
Kindle Edition
Check current price
Non-Fiction - Animals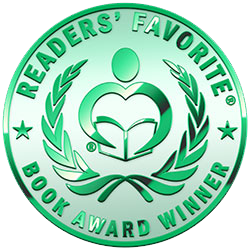 Reviewed by Cheryl E. Rodriguez for Readers' Favorite

Manny Kagan continues his "42 Encounters" photo journal book series in 42 Encounters with Dog Lovers. Edging close to retirement, Manny Kagan and his wife, Elfa, decide to get a puppy. After researching the pros and cons of different breeds, they decide to purchase a labradoodle. They name the newest member of their family Max. Manny's goal is to learn how to become Max's best friend. In this book, Manny shares the trials and the joys of the first forty-two days with Max. Even though Max is the center of attention, Kagan includes forty-two candid street photos of dog owners. Manny's daily experiences and these photos reveal the special bond between humans and their dogs.

Photographers see the world differently than most; they capture moments in time, rare and unusual sights, making it possible to relive and remember them over and over again. Manny Kagan shares his unique gift in 42 Encounters with Dog Lovers. Dog ownership is the central theme of the book. As he shares his encounters with Max, Kagan repeatedly asks – "why own a dog?" To help solve this mystery, Kagan did his research; he includes many helpful hints from dog experts on training methods and dog behavior. "It seems that puppies don't need to read books to know what to do. But we humans do." However, the true answer to the question doesn't come from mere information, it comes from the heart. Dogs bring joy and laughter, they are loyal and loving; every day with a dog is an adventure.

Whiskers, Feathers & Fur
Veterinary Tales
Austin Donnelly
2020 Bronze Medal
344 Pages
Check current price
Non-Fiction - Animals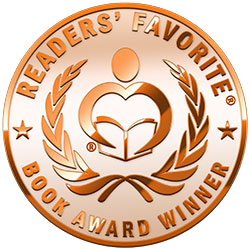 Reviewed by Tammy Ruggles for Readers' Favorite

Whiskers, Feathers & Fur: Veterinary Tales by Austin Donnelly is a memoir of heartfelt and informative anecdotes about the author's experiences as a veterinarian. Based on his true-life travels, Donnelly recalls an eclectic mix of encounters, from calves to piglets; each story pulsating with his obvious love of the animal kingdom and dedication to the health and well-being of its inhabitants.

Fans of All Creatures Great and Small, or even Dr. Dolittle, will appreciate this book. Donnelly writes from passion, experience, and wisdom, not to mention humor. Whether along a roadside or inside a barn, the author takes you there and makes you feel like you're experiencing it right along with him--an observer of sorts. From the first pages you're hooked by a heartbreaking event, but then Donnelly changes the mood by writing about something lighter and more carefree. Anyone in love with animals knows the cycle of birth, life, and death and he doesn't shy away from the honesty of that cycle. My favorite part was Donnelly's backstory and motivations--the events and emotions that shaped his love for and a career involving animals. It seems that not only does he care about the animals he serves, but he also wants others to care, too.

Anyone who has ever been raised around or lived with animals knows that furry/feathered/whiskered lives can be just as full, fun, sad, and grievous as their human counterparts. The author does a good job of conveying this, and a good job of describing the people in his recollections. Overall, Whiskers, Feathers & Fur: Veterinary Tales by Austin Donnelly is an enjoyable, entertaining book, thanks to the author's accessible, personable style and would make a great movie.
Yin & Yang Nutrition for Dogs
Maximizing Health With Whole Foods, Not Drugs
Judy Morgan DVM and Hue Grant
2019 Finalist
254 Pages
Check current price
Non-Fiction - Animals
Reviewed by Jack Magnus for Readers' Favorite

Yin & Yang Nutrition for Dogs: Maximizing Health With Whole Foods, Not Drugs is a nonfiction Pets & Animal Care Nutrition book written by Judy Morgan, D.V.M. and Hue Grant. Dr. Morgan is an holistic veterinarian with certification in food therapy, acupuncture and chiropractic care for dogs, cats and horses. It seems that every day, dog owners are reading alarming accounts about recalls of dog food and even the priciest and most natural foods have been recently connected with heart trouble in dogs. While many of us like the idea of feeding our dogs a natural, human food based diet, the logistics of doing so can seem overwhelming. How do you make sure to give your dog the right protein sources, and is grain really a bad thing after all? Then there's the supplements to consider.

Morgan and Grant explain exactly why you should be preparing your dogs' meals, and how to determine the right ingredients and quantities based on your pets' health, condition, and other factors. They offer a number of different menus including the basic PUPLOAF! and neutral diet. Yin and Yang deficiencies are explained, and diets targeting these conditions are offered. There is also a section on the health properties of food and ideas for feeding based on your dog's personality. Yin & Yang Nutrition for Dogs is a dog nutrition Bible for anyone who wants to keep their dog in peak condition. I was particularly interested in this book as I have two large dogs and have been working on feeding them a home based diet for some time now.

While there are a number of websites dedicated to whole and raw food canine diets, this is the most detailed and information-rich resource I've encountered. The authors' recipes are easy to follow, and the photographs that accompany each recipe are quite helpful. The text is written in language that's accessible for laypersons without being overly simplified, and the variety of ideas shared will be useful for anyone who's working on designing their dogs' meals, no matter what the season or access to ingredients. Yin & Yang Nutrition for Dogs: Maximizing Health With Whole Foods, Not Drugs is most highly recommended.
Drinking from the Trough
A Veterinarian's Memoir
Mary Carlson, DVM
2019 Honorable Mention
288 Pages
Check current price
Non-Fiction - Animals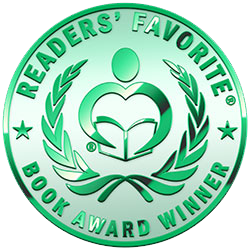 Reviewed by Carine Engelbrecht for Readers' Favorite

Drinking from the Trough: A Veterinarian's Memoir by Mary Carlson takes the reader into the world of veterinary science. When teacher Mary meets and (later) marries Colorado vet student Earl, she is motivated to study veterinary medicine herself and subsequently open her own feline-only practice. Besides a life vocation, they also share a love for horses. Over the years, an eclectic and highly individual cast of animal characters passes through their lives, leaving hoof and paw prints all over their lives and hearts. There are the two mares - Frannie, a pretty, petite prima donna on hooves, and Marcie, rock-steady but with a heart of gold, as well as the later additions, Scoot and Hannah. To that, add two high-octane huskies - are there any other kind? - whose antics brought heart-stopping moments and laugh-out-loud disasters that any dog owner can empathize with. And then there are the cats - patients and partners - each with their own compelling back story and defining moments. One even gets a chapter to present his own perspective.

For a pet owner like myself, Drinking from the Trough by Mary Carlson makes for fascinating reading. There is just the right mix of humor, cuteness, respectful insight and informative content to make this a generally good read. If you are squeamish, you may not want to know everything about what happens inside your pooch or kitty (sorry, Dr. Mary - dog and cat). If you are planning a career in veterinary medicine, this book will give you a good idea of what to expect from the difficult training period, as well as the reality of practicing. What is truly admirable is the grace with which Carlson writes about death - the passing of beloved pets and valued family members of the human kind. It is a topic which many people find difficult to broach at all. Yet the author demonstrates that it is through knowledge and honest self-expression that we can create an atmosphere that preserves a proper respect for the dignity of life through a better understanding of its frailty.
Hogan's Hope
A Deaf Dog, A Courageous Journey, and A Christian's Faith
Connie Bombaci
2019 Bronze Medal
146 Pages
Check current price
Non-Fiction - Animals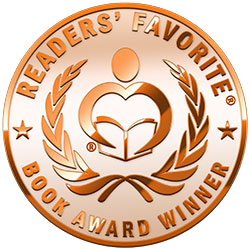 Reviewed by Jack Magnus for Readers' Favorite

Hogan's Hope: A Deaf Dog, A Courageous Journey, and A Christian's Faith is a nonfiction memoir written by Connie Bombaci. Hogan's earliest days were a miracle, even though he would be subjected to increasingly brutal treatment as he grew up. He was one of a litter of Dalmatians bred by a backyard breeder, and, as is relatively common in that breed, he was born deaf. Most deaf puppies were euthanized as being unsalable but the breeder's little daughter had fallen badly for that tenth little puppy who had seemed reluctant to leave his mother's womb and was different somehow. Anna somehow got her rather hard-hearted father to agree to let her keep the little one, but he was never to be allowed into the house. As time went on, the other dogs, including his mother, were all taken by the authorities who had recognized the substandard care being given the dogs, and the puppy was left in a cage alone at night. His barks for care were answered with brutality. Then, something special happened. A kind man, who had come to see him on occasion, came with a leash and brought him home with him. The puppy got to sleep in a bed, warm and cozy for the first time. He would be transferred to the nearby shelter, where he continued to get affection and food, where his wounds were treated and were slowly healing.

Connie Bombaci had been waiting for the right dog to be a companion for her teenaged Labrador retriever. She and her husband had finally agreed upon the size, gender and other aspects of their ideal pet, and Connie's name and number were on file in the shelter's office. Connie was beyond excited when they called with a prospective pup. She knew about his hearing issues and the harsh treatment he had suffered. Mrs. Carroll, the shelter representative, had cautioned her about the issues with this dog, who was considered a special adoption, but something in the puppy's eyes spoke to Connie's soul, and a lifelong bond between them was formed in those first moments. Connie would go on to learn ASL and teach her pup, whom she named Hogan, sign language. She and Hogan would go on to show the world that deaf dogs could be and do everything and more than hearing dogs can. There were no limits to what they could and did achieve.

Hogan's Hope is a profoundly moving tribute to a most remarkable canine companion. I loved reading about Connie and Hogan's work together in learning sign language and how they have inspired other dog owners with deaf dogs to expand their dogs' horizons. I've rescued dogs who've had the misfortune of interacting with evil people when they were young and could feel Hogan's terror when he saw the flashlight. With one of my dogs, her first instinct on seeing a Chuck-it ball launcher was to cringe in fear. My other rescue was terrified of men wearing white cowboy hats and red shirts. They do remember, but still miraculously retain the capacity for love of and trust in their humans. Bombaci's story about the camp for dogs and their human companions is marvelous, as are her descriptions of the presentations she and Hogan made in schools and other public places. Hogan's Hope: A Deaf Dog, A Courageous Journey, and A Christian's Faith is most highly recommended.
Saving the Guinea Hogs
The Recovery of an American Homestead Breed
Cathy R. Payne
2019 Silver Medal
236 Pages
Check current price
Non-Fiction - Animals
Reviewed by Kimberlee J Benart for Readers' Favorite

If you're interested in the history of American farming and hog breeds in general or preserving heritage hog breeds from extinction in particular, Saving the Guinea Hogs: The Recovery of an American Homestead Breed by Cathy R. Payne is for you. I found it to be an utterly readable, well-organized, very comprehensive, and informative presentation on a topic about which I knew almost nothing but found fascinating. Too many plant and animal varieties have already been lost to the American continent. Once common on family farms, especially in the southern United States, the Guinea Hog was almost lost to the modern agribusiness emphasis on larger breeds that can be taken to market quickly.

"The American Guinea Hog is an old-fashioned heritage breed that was almost extinct in 2006," Payne writes. "These homestead hogs are survivors and worth preserving for future generations." In a preface to the book, Professor D. Phillip Sponenberg notes the importance of Payne's work and praises her networking and teamwork approach as setting an example that could be used to save other local breeds as well. Payne wrote Saving the Guinea Hogs after she decided to become a small-scale sustainable farmer in her retirement years and wanted to raise this smaller, gentler, slower growing hog in part for its culinary appeal. Payne found almost no literature or research about the breed and set out to rectify the situation, especially when she realized that many of the old timer farmer breeders were passing away and with them a precious oral history. As a result, this book, other publications, and a web site now provide breeders, homesteaders, farm-to-table chefs, sustainable and hobby farmers, historians, and conservationists with valuable genetic information about this American landrace hog breed.
Animal Wisdom Word Search
Yoga for the Brain
Cristina Smith, Rick Smith, Lauren McCall
2019 Gold Medal
176 Pages
Check current price
Non-Fiction - Animals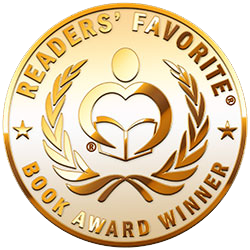 Reviewed by Amy Raines for Readers' Favorite

In Animal Wisdom Word Search: Yoga for the Brain, authors Cristina Smith, Rick Smith and Lauren McCall have compiled a volume of interesting word search puzzles that highlight the communication between humans and animals. Each section contains an insightful conversation between Lauren McCall and the animals she has communicated with, followed by a fun and interesting puzzle to work out and a quote for each puzzle. Even someone new to understanding animals and puzzles can easily benefit from Animal Wisdom Word Search and learn something new. At the beginning of the book, the authors have created a brilliantly informative section devoted to explaining how to solve the puzzles as well as how to understand the importance of the communication between animals and people.

Animal Wisdom Word Search: Yoga for the Brain is a wonderful and insightful word search book that focuses on the communication of animals and humans. Lauren McCall, an inter-species communicator, shares conversations that offer a new level of understanding that bridges the gap between humans and our non-human companions. I love the conversations at the beginning of each section because they allow the reader to better understand how animals think and why they respond the way they do. I love that the puzzles also have a fun and interesting quote that can be found after the word search is completed. I recommend Animal Wisdom Word Search to any reader of any age, especially if they want to learn more about animals and their behavior. Anyone could easily get lost in the puzzles and learn from every conversation.
Contact Author -