The Reluctant Farmer of Whimsey Hill
Bradford M. Smith,Lynn Raven,Nancy Raven Smith
2017 Honorable Mention
344 Pages
Check current price
Non-Fiction - Animals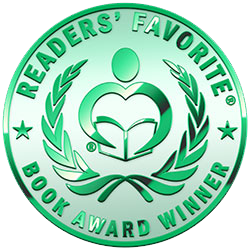 Reviewed By Trudi LoPreto for Readers' Favorite

I absolutely loved reading The Reluctant Farmer of Whimsey Hill. I wanted to move to Virginia immediately and buy a farm. The Smith family had horses, dogs, cats and an Angus steer named Pork Chop that the family calls Daddy's cow. Brad meets Nancy at a dance and soon the fun begins. They marry, have two daughters, and move to the country. Life on the farm is anything but dull with Junior and Figgy, two horses that enjoy doing unusual things to Brad every chance they get. They like pushing Brad into puddles and locking him in a stall, and his "cow" manages to run away and get into difficult situations that just add to the fun and confusion. Gardening turns out to be harder than expected and soon more weeds appear than veggies. A local hurricane makes for a scary night and harvesting hay turns into a trip to the hospital. Brad tells about all of these events in great detail and usually with some "how did I get myself into this?" thinking.

The Reluctant Farmer of Whimsey Hill is an animal lover's delight, but there is so much more; love, family, friendship, humor, sadness and just good reading. Bradford M. Smith, Lynn Raven and Nancy Raven Smith have joined forces and written a perfectly delightful book that was impossible to put down. I cannot say enough good things about The Reluctant Farmer of Whimsey Hill. I highly recommend it to everyone young and old; male and female; you will not be disappointed.
Great Horned Owlets Rescue
Where There's a Will, There's a Way....
Cheryl Aguiar
2017 Bronze Medal
90 Pages
Check current price
Non-Fiction - Animals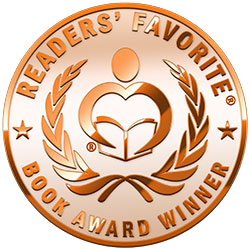 Reviewed By Emily-Jane Hills Orford for Readers' Favorite

Cheryl Aguiar loves animals of all kinds, domestic and wild. As a child, she marvelled at the wildlife around her and did all she could to rescue orphaned and injured creatures. She even saved a tree frog when the lawnmower accidentally ran it over, severing two of its legs, half its upper lip and injuring one eye. The tree frog recovered and lived with Cheryl for four years. During the winter of 2016, a Great Horned Owl family built their nest in the woods just outside Cheryl's home. Fascinated, she watched as Mama Owl kept the eggs warm, then tended the newly hatched owlets. After a severe windstorm, Cheryl came home to discover the owl's nest destroyed and the tiny owlets huddling on the ground. She knew that it wasn't safe for them. With the help of family and neighbors, and some advice from a local owl rescue organization, she and her husband built a wicker basket nest, secured it to the same tree where the original nest had been, and carefully helped the family re-establish their little home in the new nest.

Cheryl's story and photos follow the maturing of these two owlets, whom she called Wisdom and Willow. Through their story, Cheryl and her readers learn a lot about the Great Horned Owl: how they mate, build nests (not very well, it appears), care for and train their young, and hunt. Cheryl, her family and friends were able to trace the owlets' lives until they became adults and returned to the home that Cheryl had helped them preserve. The owlets, now fully grown owls, felt safe in Cheryl's woods. It's where she rescued them from certain death. Cheryl shares her story and her photos in her recent book, Great Horned Owlets Rescue. It's a story told with tender compassion and a sense of awe. The author's passion for her rescued owlets, and for all of the animal kingdom, is apparent through the story. A wonderful story.
THE KITTY
Who Rescued Me After I Rescued Him
Shawn P. Flynn
2017 Silver Medal
88 Pages
Check current price
Non-Fiction - Animals
Reviewed By Kim Anisi for Readers' Favorite

When a cat decided that he wanted a new home, The Kitty: Who Rescued Me After I Rescued Him by Shawn P. Flynn begins. The male cat turned up when Shawn moved into a new house. Soon it was clear that the cat had decided that Shawn should be his new owner, and the human's life soon revolves around the needs of the cat. Which cat food does the cat like? Is the house cat-friendly enough? Unfortunately, Shawn's private life takes a downward spiral just a while after the cat turned up. Fortunately, however, the cat named Kitty helps Shawn to get through the problems and find joy in life again. It proves that cats are the better people (sometimes)!

I am currently volunteering for and living in an animal sanctuary - where we also have cats - so books like The Kitty by Shawn P. Flynn catch my attention. I love animals and love reading stories about them, too. The story of Kitty and Shawn was very moving, especially towards the end. It was also very surprising to me, and an eye-opener because I never expected such a heart-warming story to come from a man. The words and photos contained in this book definitely give me some hope for mankind - there seem to be some true male animal lovers out there. I would recommend this book to all animal lovers, not just cat lovers - but beware, the end will very likely have you in tears. I read the book in one go!
A Dog Called Hope
A Wounded Warrior and the Service Dog Who Saved Him
Jason Morgan, Damien Lewis
2017 Gold Medal
337 Pages
Check current price
Non-Fiction - Animals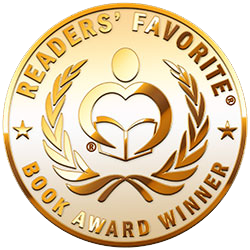 Reviewed By Viga Boland for Readers' Favorite

All who have ever loved a dog and lost him/her, whether through death or otherwise, will find A Dog Called Hope, by Jason Morgan and Damien Lewis, bringing them to tears. This is a true story, in as far as Jason Morgan is able to remember the exact details of how he, a US special forces warrior, ended up a paraplegic after a secret mission in Ecuador. What happens after his near death, and with the help of family, friends and one very special CCI trained Labrador, Napal, will mesmerize and warm the hearts of all who read A Dog Called Hope.

As only well-written memoirs can do, A Dog Called Hope takes readers into the hearts and souls of the characters, making us feel what they feel and helping us see through their eyes the trauma and joy they have experienced. In Jason Morgan's case, the reality of becoming a paraplegic, of losing his wife during the difficult years of surgeries, and the constantly thwarted determination to walk again are enough to break the strongest person. A Dog Called Hope gives us a very intimate look into that reality. But through Napal, Jason discovers a life beyond his crippling disability, a life which he would never have dreamed possible. Through Napal's tireless devotion and love for his master and friend, Jason eventually becomes a medal-winning paralympic swimmer, a motivational speaker for CCI, (Canine Companions Independence), and even once again, someone who can ride a horse and jump out of planes! How is this possible? With the help of his co-author, Damien Lewis, Jason Morgan fills readers in and moves them through super highs and tear-jerking lows.

But A Dog Called Hope isn't just about Jason Morgan. It's also about Jim Siegfried, another paraplegic who trained Napal to be such an outstanding companion to Jason. These two men don't meet until the day Napal officially becomes Jason's companion. Imagine Jason's shock when he saw Jim and vice versa. The CCI couldn't have better matched Jason and Napal. Through both Jim and Jason, readers experience the incredible bond that exists between dogs and their owners, along with the emotional and mental heartbreak that accompanies the loss of a beloved pet. If you have ever loved and lost a dog, prepare to weep more than once when you read A Dog Called Hope. The book also provides tremendous insight into what goes into training such special companion dogs like Napal. It can take up to two years of training before a dog is ready to take on the huge responsibility of chief caregiver for a disabled adult or child. And not all dogs "graduate". They really have to emerge top of the class. It's even fascinating to read what they can and cannot eat and what character traits they need to have e.g. they can't be easily distracted. These are, indeed, very special dogs.

If there is anything that could have made this book better, it would be the inclusion of some photos. Readers will be so curious by the book's end to see pictures of Napal and Jason. But, such photos and even videos are available on the net. Jason Morgan has a wonderful website at ssgtjasonmorgan.com and you can also find him, Napal and his current dog, Rue, on Facebook. And do check out YouTube by searching "Jason Morgan, Napal". You can do that before or after you read A Dog Called Napal, but only by reading the book itself will you get the full story told the way it should be: by the author himself and, to a certain degree, by Napal. Read the book to understand why I say, "by Napal". This is a dog lover's book and so very much more!
Stable Relation
A memoir of one woman's spirited journey home, by way of the barn.
Anna M Blake
2016 Gold Medal
240 Pages
Check current price
Non-Fiction - Animals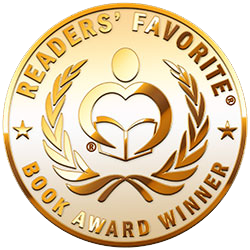 Reviewed By Emily-Jane Hills Orford for Readers' Favorite

Jane Goodall didn't have the usual pedigree, the high levels of academic education, to qualify as an animal specialist, but she did have the ability to sit back and observe closely. Her work with chimpanzees in Gombe, Africa encouraged many people around the world to look at the animal kingdom in a very different light. As Anna Blake writes in her book, Stable Relation, "It's the human curse of putting intellect above instinct." Jane showed us the ability to use instinct. Anna, following her idol's example, explores the power of the animal kingdom even further, following the instinct to sit back and listen to her animals, but, in Anna's case, she does so in the simplicity of a small farm on the Colorado prairie.

Experts often talk and write about the ability of animals to communicate with humans and with each other, as well as the ability of animals to console and heal. Anna doesn't need complicated degrees to understand her animals. In fact, going through a difficult mid-life crisis, she contradicts the norm of what most people might do in similar situations. Anna leaves the mad rush of urban living and retreats to a very run-down fixer-upper farm and brings her dogs and horses, only to add cats, llamas and goats to the mix as well. As she writes in Stable Relation, she discovers that it's not her, Anna, who is running the farm and leading the herd, but rather it's the animals around her, particular her special horse, Spirit who, as he ages, becomes the grandfather of not just her menagerie of animals, but her as well. There is magic in her animals, a healing magic. "To ride the quicksilver magic of animals involves shutting up and opening to possibility past our own mental limitations. We have to let them be magic – it's who they all are, if we get our egos out of the way."

Stable Relation is a memoir of sorts. It tells Anna's story, not just as she rescues an old farmstead, not just as she accumulates more animals, not just as she teaches others and shares the therapeutic wholeness of her animal experience - it's her story from beginning to present. Anna's story is one of childhood abuse, neglect, bullying and how one woman could recover from this, and a failed marriage as well, by communing with horses and dogs and cats and llamas and goats. "While some might have sought sanctuary in a church, I found a spiritual safe-haven in the barn. I was made welcome in the herd, like the other lost girls before me. To this day, a deep, slow whisper of a nicker, barely audible, is a balm to my soul."

A psychic once told Anna that she would commune with aliens. Perhaps those aliens were the spiritual essence of her animal kingdom, past, present and future. "And in this conditional world, it's only dogs who believe in free love. Friendships naturally ebb and flow, the circle of life can't be controlled or altered much, but dog love is eternal. Let there always be dogs."

This is an inspirational and insightfully consoling story, one that will touch the heart strings of animal lovers everywhere.
Just Another Race Horse
Marion N. Seidel
2016 Silver Medal
84 Pages
Check current price
Non-Fiction - Animals
Reviewed By Jack Magnus for Readers' Favorite

Just Another Race Horse is an animal story written by Marion N. Seidel, based on true events as told from the viewpoint of a horse named Sonny. Sonny was not one of the small, elite minority of racehorses that were born to be great and had sterling pedigrees to their name. He was just another race horse; though, as far as he was concerned, Sonny did his utmost to be the best possible horse and couldn't see what more he could be. Since he was not considered a candidate for greatness and had no bloodline worth passing on, he was gelded, and the operation occurred before his body had finished developing properly. Sonny spent his early years as a racehorse. While he tried his best, he wasn't suited for the intensive schedule his owners set for him, and the lack of rest and recuperative time between races made his life one filled with pain, injections of painkillers, and abuse by his trainer and some jockeys. It wasn't until the man who called him Handsome and saw through the misery to the horse inside, that Sunny had a shot at a full and meaningful equine existence.

Marion N. Seidel's Just Another Race Horse exposes the harsh and unfeeling attitudes that are all too prevalent in the horse racing industry where owners care more about the profits to be made from racing than their horses' well-being. I was saddened to see how the spirited and willing young horse was transformed through neglect, cruelty and malnutrition into one who feared all human contact and felt the need to defend his food. This is a well-written and knowledgeable story that was penned by someone who was all too familiar with the problems endemic in horse racing and has been part of the solution, at least for those horses lucky enough to be found, rescued and given new lives and homes. While I had been aware that racehorses lived in brutal circumstances, I had known very little about the actual particulars of the situation and appreciated learning more about it from this book. However, what I liked most about Just Another Race Horse was getting to know Sonny and getting a feel for how horses interact with each other and with the humans they encounter. I feel privileged to now have a deeper understanding of these magnificent beings thanks to Sonny's story. Just Another Race Horse is highly recommended.
Dogland
A Journey to the Heart of America's Dog Problem
Jacki Skole
2016 Bronze Medal
270 Pages
Check current price
Non-Fiction - Animals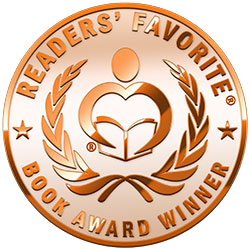 Reviewed By Tracy Slowiak for Readers' Favorite

In an absolutely amazing piece of work, debut author Jacki Skole brings us Dogland: A Journey to the Heart of America's Dog Problem. In a wonderful piece of investigation into the supply of dogs in our country, Jacki Skole has taken her heartfelt interest in the origins of her family pet, which she and her family adopted from a rescue as an eight-week-old puppy, and turned it into a work that any lover of dogs, or of animals in general absolutely must read. She spent time interviewing people involved in rescuing canines, from animal rights activists to shelter managers throughout the country, and presents their stories in a beautiful and empathetic manner.

I simply could not recommend Dogland any more highly. This is not only an incredibly well-written and engrossing read, but it is an important and thought provoking work that challenges each of us to evaluate how companion animals are treated and traded in this country. Author Jacki Skole has done an absolutely masterful job at presenting the information she obviously spent a huge amount of time in gathering, all in what is also quite clearly a labor of love for her. Reading the personal stories of both her own family and the many she meets along her research path, one truly appreciates the work that good people are doing in the world of dogs. But for every good work, there are so many more that are the diametric opposite, and can cause irreparable damage to the very creatures that many profess to love. Any reader who loves dogs, loves great investigative work, or loves memoirs should absolutely read this book. It is an A+, five star read, and a book that will stay with you long after you finish the last page.
Embracing the Wild in Your Dog
An understanding of the authors of our dog's behavior - nature and the wolf
Bryan Bailey
2016 Honorable Mention
174 Pages
Check current price
Non-Fiction - Animals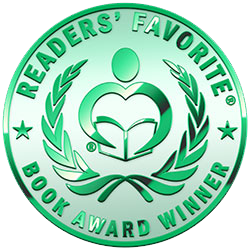 Reviewed By Patricia Reding for Readers' Favorite

Rarely does a book come along that so positively mesmerizes me that I read it from start to finish in a single sitting. Yet that is exactly what I did with Embracing the Wild in Your Dog by Bryan Bailey. Bailey opens the story with a reminder that with man's domestication of the wolf to today's "dog," he changed the environment of the creature. Even so, dogs have retained the same base instincts that nature originally provided the wolf. Buttressing his approach to his theory of dog owning and training, Bailey tells of his childhood mentor, a U.S. Army Green Beret. A tough man, he was challenged by his mentor to solve problems on his own, to rise to overcome the stresses that life was sure to put in his path, and to learn from the nature that surrounded him. With heartfelt stories of his mentor woven throughout, Bailey instills upon his readers the same life lessons if they will but hear.

With a daughter involved in the dog training world, I've been introduced to a wide variety of training theories, concepts, tools, and approaches. But Bailey reassured me that some of my deepest instincts about our own family pet are completely valid and that I ought to pay careful attention to them. In this way, Embracing the Wild in Your Dog provides pertinent information to all dog owners. In telling his story, it is almost as though Bailey inhabits the body of the creature he teaches us about. He guides readers to an understanding of a dog's most basic needs, and he explains how our domesticated "wolves" behave in a manner intended to meet those needs.

Bailey used what I would call a "creative non-fiction" approach to the work. That is to say, although his main intent is to provide information, he does it in a way that paints a picture of the world he wants his readers to see. That picture becomes a living, breathing canvas of color, sound, and even feelings. Bailey's work is truly worthy of the attention of others and, in my estimation, of an award or two! If you are a dog owner, this one is definitely worth your while, so wait no longer to get your copy!
A Walk In Connection
Tracy Ane Brooks
2016 Finalist
232 Pages
Check current price
Non-Fiction - Animals
Reviewed By Tracy Slowiak for Readers' Favorite

What a story I just read! A Walk in Connection by author Tracy Ane Brooks is an absolute revelation. Recounting the real life experiences of the author, an impressive person who served as the director and co-founder of Mission: Wolf, a wolf sanctuary in the state of Colorado, the book includes her amazing experiences with many animals, but with two special ones in particular. Shaman, a British Columbia gray wolf, and Ikus, a strong and independent horse. It is through her relationships with both of these animals, and her ability to allow the animals to serve as her teachers, that Tracy develops her profound ideas on the reality of the human and animal bond and connection.

I found A Walk in Connection to be a simply amazing read, and one that I know I will find myself coming back to again and again over the years. Tracy's experiences and her ability to share them with her readers are simply amazing and thought provoking. For a person who loves animals anyway, this book definitely spurred my interest from the time I read the premise, but any reader would find a great deal to love about it. A Walk in Connection gets my very highest recommendation, and I would love to tell author Tracy Ane Brooks that she should continue writing about her experiences. A follow up book to this great offering is definitely in order, and I certainly hope to see one in the very near future!
The Book of Barkley
Love and Life Through the Eyes of a Labrador Retriever
L. B. Johnson
2015 Silver Medal
254 Pages
Check current price
Non-Fiction - Animals
Reviewed By Emily-Jane Hills Orford for Readers' Favorite

Who would have thought that a dog would enjoy eating lemons? In spite of the mouth-puckering sensation, would any dog actually want to go back for more? Who would have thought that a dog would make missiles out of rolled socks, throwing them into the bathroom to garner the much desired attention of his owner? This was Barkley and he was much more. Barkley is a black lab that entered author L.B. Johnson's life at a time when relationships, family and friends, job choices and career moves were all a complicating puzzle. But there was nothing puzzling about this adorable black lab. He was difficult, he had his challenges, he had a sensitive stomach (although he would devour anything and everything in sight, only to release it in an unsavory manner in an unwelcome location shortly after). But Barkley was, pure and simple, pure love. He was that shining light that revealed himself at the end of his life: "I will remember him, standing there in the light with the reconciled luminosity of angels in stained glass, their form, a four-legged one, lacking wings, but not their saving Grace."

L.B. Johnson has written a compassionate and heart-warming story - The Book of Barkley - about more than just a dog. Anyone who has ever owned a pet will understand the compelling bond that develops between the pet and its owner. It's a bond that opens up thoughts and memories and expands the owner's human perspective of the world and the life that he/she has lived and is living. This is a story about that bond, the relationship that opens up the heart and reveals an understanding, a comprehension of the overall meaning of life. Well done!
Contact Author -