Travels with Hafa
In Search of Ourselves
Nathan Pettijohn
2021 Finalist
244 Pages
Check current price
Non-Fiction - Adventure
Reviewed by Mamta Madhavan for Readers' Favorite

Travels with Hafa: In Search of Ourselves by Nathan Pettijohn is an absolutely entertaining and fascinating adventure story that will take readers on a journey with the author who decided to take this trip after his marriage broke up. He went through another breakup and he realized all the breakups had been his fault. Then he decided to go on a road trip so that he could get out of the rut and routine of work. He thought the road trip might help him clear his mind and head and get a fresh perspective. He decided to go on a trip where he would be able to take his young pup, Hafa, who was nine months, with him. While exploring America, the author gives glimpses of the spirit and essence of the country, and Hafa's travels along with him are the highlight of the book.

I really enjoyed the author's way of addressing the adversities in his life by getting out of the city and exploring the Pacific Northwest. He begins the trip from California with Hafa, his German Shepherd, and it is heartwarming to read about the fun and adventure Hafa has on the trip. They go to National Parks, lakes, bars, and sometimes stop to meet friends, some of whom join him on the trip for a day or so. Nathan Pettijohn is a good storyteller and his detailed narration takes readers into the heart of the memoir and the country and makes the experiences tangible. Travels with Hafa is engaging and entertaining and the author's style of expression gives it a good flow and movement. His story is also about healing and self-discovery, though initially it was meant to be an escape from his problems. There is not one boring moment in this story and it will encourage many readers out there to take a trip like him, with their pet dog.
The Couple's Adventure - 85 Ideas to See, Hear, Taste, and Try in Florida
Make Memories That Will Last a Lifetime in the Great and Ever-changing State of Florida
Kvaala
2021 Honorable Mention
618 Pages
Check current price
Non-Fiction - Adventure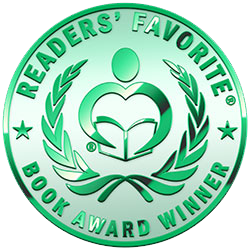 Reviewed by Astrid Iustulin for Readers' Favorite

If you have any doubts about your next trip's location, you will opt for Florida as soon as you start reading Kvaala's The Couple's Adventure: 85 Ideas to See, Hear, Taste, and Try in Florida. This delightful travel guide helps you define your trip effortlessly so that you will enjoy a beautiful holiday with your significant other. In The Couple's Adventure, you will find everything you need about attractions, food, music, and a variety of ideas to make your trip to Florida the best holiday ever. The information on each place is just one page long but gives you an accurate description, links to websites and Facebook pages, and addresses - in short, all you need to start planning immediately!

Whether you decide to leave for Florida tomorrow or a year from now, or you are reading The Couple's Adventure just for inspiration, you will have a good time. Kvaala's travel guide provides you with tons of information, sparing you the stress of planning your holiday all by yourself. Moreover, it is so well written that you would read it just for the pleasure of discovery. I did not imagine Florida could be such an exciting place. Now, I cannot wait to book my trip and explore the culinary, musical, and artistic destinations that The Couple's Adventure suggests I try. Kvaala's descriptions are short but effective and give you a taste of the places you will visit. I did not expect a travel guide could be so much fun. I advise you to get your copy - see you in Florida!
Then I Won't Seem So Far Away
Peggy O'Toole
2021 Bronze Medal
506 Pages
Check current price
Non-Fiction - Adventure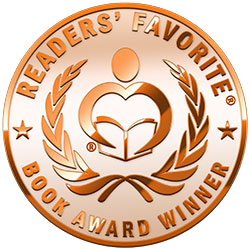 Reviewed by Susan van der Walt for Readers' Favorite

Five years after her mother died, Peggy O'Toole found the aérogrammes she sent her mother when she was a student and traveling in France. Reading these aérogrammes brings back her memories of this time from June 1970 to November 1971. In her memoir - Then I Won't Seem So Far Away - Peggy O'Toole shares with us the aérogrammes she sent to her mother and the full uncensored version of events. On the one hand, she shielded her mother from the possibly dangerous things she did. On the other hand, she omitted her striving to live a more liberal life after being raised as a Catholic.

Through reading Then I Won't Seem So Far Away, I got a glimpse of an era I have heard about but never experienced for myself. Born in 1969, I was a baby when Peggy studied and traveled in France. Since I grew up very protected, I found it fascinating to read how this young girl traveled through France and other countries, hitch-hiking and sleeping under the stars. I could associate with her struggle to break free of the restrictive bonds of her Catholic upbringing and trying to fit in with the popular crowd. Ultimately, her travels become a symbol of her journey of self-discovery. Although she enjoyed her time in France, I could sense her loneliness after her father's death and feeling isolated from her family since she hardly received any responses from her mother to her letters. Together with Peggy O'Toole, we experience events like Mardi Gras, harrowing rides when hitch-hiking, the hippie era, and her many other adventures. A charming, nostalgic memoir that fans of the genre will appreciate.

Catamaran Crossing
A Sailing Adventure from La Coruña to Antigua
Douglas Carl Fricke
2021 Silver Medal
171 Pages
Check current price
Non-Fiction - Adventure
Reviewed by K.C. Finn for Readers' Favorite

Catamaran Crossing: A Sailing Adventure from La Coruña to Antigua is a work of non-fiction in the true-life adventure and narrative non-fiction sub-genres, and was penned by author Douglas Carl Fricke. Based on real events, the author takes us through a heroic adventure at sea where a group of friends takes the opportunity to sail across the Atlantic in a catamaran. A storm pushes the crew to its limits along the way, and so the reward is all the sweeter when they reach their destination. What results is an informative guide about the perils and joys of ocean sailing and a beautiful representation of our world.

Author Douglas Carl Fricke has crafted a fascinating true-life tale that reads like a narrative work of fiction, and as such has all of the adventure, description, and immersive techniques that fiction writers use to pull us into the story. I liked that these elements were interspersed with the technical details about the boat and voyage, and there was much to learn about sailing and this seaboard lifestyle along the way. The crew aboard the Toucan bond in some very touching ways, and there's a real 80s atmosphere to the story which comes through strongly in the dialogue and atmosphere of the piece, making it very engaging and easier to contextualize. Overall, I would certainly recommend Catamaran Crossing: A Sailing Adventure from La Coruña to Antigua for fans of non-fiction who want a more narrative-led and immersive adventure story.
A Story of Karma
Finding Love and Truth in the Lost Valley of the Himalaya
Michael Schauch
2021 Gold Medal
328 Pages
Check current price
Non-Fiction - Adventure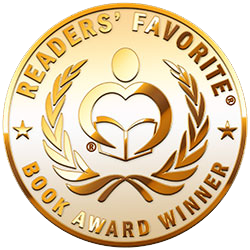 Reviewed by Mamta Madhavan for Readers' Favorite

A Story of Karma: Finding Love and Truth in the Lost Valley of the Himalaya by Michael Schauch takes readers on a fascinating and insightful journey with the author and Chantal, his wife, to the remote Himalaya of northern Nepal - a desert of snow and ice in one of the most far-flung and dangerous places on earth. He speaks of his adventure in the mountains as being closer to God, connecting with the deeper truths within himself and his place in the world, the calmness and reverence that quietly exuded from it, and how he felt spiritual while climbing. The memoir is just not about mountains but is also about meeting Karma, a little girl, and how getting to know her and her family made him and his wife perceive the world in a different way. He shows the contrasting images of modern vs traditional, and preservation vs change, comparing their lives in a modern country like Canada to that of a country like Nepal. The memoir also speaks about how they live in harmony and balance with nature there and how they take pride in their rituals and traditions.

Michael Schauch's obsession to climb is palpable and his respect and love for the mountains are shown in the manner in which he captures the rawness and beauty. The memoir is spiritually invigorating, and shows how time and space move fluidly, and how what they gave Karma paled in comparison to what she did for them; showing immense gratitude and the simple joy she took in each and every experience. The author's deep connection with Karma, Pemba, and their family, the correspondences he and his wife experienced when they first went to Nepal shows how by honoring them they enriched their lives. The whirling clouds, the thick walls of snow and ice, and other descriptions make the place tangible to readers and the photographs shared at the end help readers connect better with the author's words. The book transcends multiple dimensions of the spiritual, physical, and material world, and gives glimpses of the human spirit, and how they overcome adversities and challenges and change lives.

A Story of Karma is spiritually uplifting and is a must-read because it is just not about the conquest of the mountains, but also of the mind and spirit. It gives valuable life lessons in human connection, self-discovery, finding truth, the connection, and the compassion between the author, his wife, Karma, and her family. The author's story will transform the vision and perception of readers, and make them more aware of Buddhism and Buddhist teachings.
Head Waggling in Delhi
And Other Travel Tales from an Epic Journey around India
Eytan Uliel
2020 Bronze Medal
248 Pages
Check current price
Non-Fiction - Adventure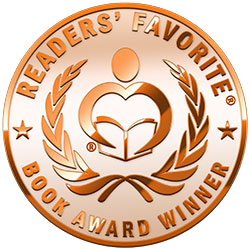 Reviewed by Anne-Marie Reynolds for Readers' Favorite

Head Waggling in Delhi And Other Travel Tales from an Epic Journey around India by Eytan Uliel is a fascinating look at India from the perspective of a young traveler. At 23 years old, Eytan Uliel set off with his girlfriend on an epic adventure, a four-month backpacking trip around India. They had a budget of just $12 per day living, traveling, and eating as the locals do. They traveled north to south, east to west; Varanasi to Mumbai, Rajasthan to Kerala. Tea drinking in Darjeeling, roles in Bollywood films, bowing before the mighty Taj Mahal and going hippy in Goa. Four months of discovery and an experience they will never forget – the good, the bad, and even the ugly side of India, exposed in a humorous, affectionate, and heart-tugging story.

Head Waggling in Delhi And Other Travel Tales from an Epic Journey around India by Eytan Uliel is an amazing story. India is somewhere I have always wanted to visit and now I want to do it even more. Written in soul-baring, honest and humorous words, Eytan Uliel takes us on that epic journey. His descriptions transport you there; you can hear, feel, see, even taste it all. Every chapter tells of their experiences in a different city and the journey to get there and his words will have you chuckling, gasping, shaking your head, even shedding a tear or two as you enjoy their experiences in the most real way imaginable. There is more to India than the glorious Taj Mahal and the beautiful Kerala backwaters and it is one of the most diverse countries in the world. This is an eyeopener, highly recommended for anyone who loves travel stories and who is seriously considering India as a future trip.
The Water Has Come
Keldra S Pinder
2020 Honorable Mention
232 Pages
Check current price
Non-Fiction - Adventure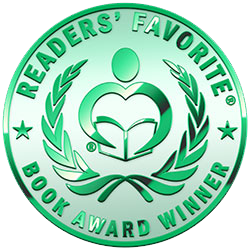 Reviewed by Asher Syed for Readers' Favorite

The Water Has Come by Keldra S Pinder is a non-fiction memoir that follows the devastating path of Hurricane Dorian with a first-hand account of its destruction. Situated on Grand Bahama Island in a zone without a mandatory evacuation, Pinder, her aunt and cousin, and her immediate family make the decision to remain at home in the immediate approach of Dorian in September of 2019. Pinder is no stranger to hurricanes and over the years found that news reports broadcasting danger tended to be as murky as the flooding water. As the category five Dorian changes path with an instantly catastrophic landfall, the now terrified family shelters in place. Other families are also trapped in homes and spaces, clinging to life as a deluge overpowers their sanctuaries and mounting casualties are not just the stories of strangers—these are friends, family, and acquaintances now forever connected by a disaster of biblical proportions.

I cried reading The Water Has Come. I cried so much that my wife brought me a roll of toilet paper and recommended I take a break from Keldra S Pinder's deeply cutting book. The truth is, I couldn't and I'm glad I didn't because the hope that rises to the surface as survivors are pulled from the water is as powerful as the hurricane itself. Starved, bruised, shocked, sleep-deprived, and still searching for the dead and living, Pinder describes a reconnection to faith and a cleansing of sorts. The writing is exceptional and I loved how the narrative wove back and forth between timelines where Pinder sheds light on her life. Hurricane Dorian itself has the feel of an additional character, a determined adversary going after every living thing in its passage. "And he brought the ocean inland with him, killing every plant in the ground. But Dorian came to kill more than just the trees. He wanted us too." Very, very highly recommended.
Bad Karma
The True Story of a Mexico Trip from Hell
Paul Wilson
2020 Silver Medal
268 Pages
Check current price
Non-Fiction - Adventure
Reviewed by Asher Syed for Readers' Favorite

Bad Karma: The True Story of a Mexican Surf Trip from Hell by Paul Wilson is the non-fiction memoir of a California surfer whose nomadic spirit had him chasing waves south of the border. Paul Wilson details his story in the first person, documenting his journey from the word go. The word 'go' is fitting given Wilson's willingness to hop into his VW van and road trip to go surfing on the mainland Mexico coast. The real purpose? He didn't fit in with the cool kids. Once on his way the trip goes from bad to worse in a downward spiral that begins with a fancy camera that Wilson applies to the karma throughout the rest of the trip. He and his travel companions are eager to hit their surf targets in an era still a decade and a half away from mainstream internet, and maps being of particular uselessness when driving in a country where detours lead them off the beaten path.

Paul Wilson has written a totally engrossing memoir with Bad Karma. His (mis)adventures are incredibly well depicted, as are his travel companions and others he meets along the way—including a guy named Joaquin. I loved the dialogue. It's so very authentic and frequently hilarious, capturing California lingo that's on point for its decade. "Dude… I hear you're headin' to Mex. With my bros, man." Despite numerous experiences that didn't go as planned, Wilson provides such vivid detail that the book is practically a travel journal. It's unfortunate that nobody shared their experiences, as it would have definitely made clear how detrimental attempting to cross a river—even in a Wonderbus—can be. The cherry on top is the photos sprinkled throughout the book. The writing is intelligent and tight, and I believe this book will find a receptive audience of adoring fans.
Looking for the Lioness
A Safari to Myself
Mary Morrison
2020 Gold Medal
184 Pages
Check current price
Non-Fiction - Adventure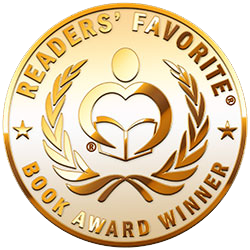 Reviewed by Foluso Falaye for Readers' Favorite

After years of a self-focused, living-to-work lifestyle that was further worsened by divorce and losing her job, Mary decided to take a new route by traveling to Africa to impact lives as a teacher and conquer herself and her fears. At almost sixty, Mary yearned for a new narrative, one involving uncertainties, nature, simplicity, and unearthing the treasure within: her inner lioness. Looking for the Lioness: A Safari to Myself is a true account of Mary Morrison's experiences of serene and beautiful landscapes, dangerous safaris that include lions and escaping enraged hippos, building wonderful memories with students and teachers she would remember for life, and a sharp change in living conditions that only the strong can survive.

It is always fun to see someone else's view of what you see as normal. Though some things about East Africa are strange to me as a Nigerian, we share some considerable similarities, which I was excited to learn about in Looking for the Lioness. In her expository book, Mary Morrison frankly explores her (American) culture's similarities and differences with the African culture she experienced. Her story is a deep look within, a desperate search for fulfillment advanced by a drastic change of environment. Looking for the Lioness presents a rich depiction of some parts of Tanzania, Rwanda, Zimbabwe, and Uganda. Learning about religious practices, educational systems, historical facts, living conditions, food, and lifestyles, in general, was an engaging and eye-opening experience. Buckle up for a wild-eyed, insightful, and exquisite adventure!
Tiddlers in a Jam Jar
A walkabout across the longitudes & other strange encounters
Brian E. Priest
2019 Finalist
246 Pages
Check current price
Non-Fiction - Adventure
Reviewed by Fiona Ingram for Readers' Favorite

Brian E. Priest is a brilliant writer. I don't say that very often. I think I was expecting a travelogue when I picked Tiddlers in a Jam Jar for review. This is more a 'lifealogue,' if one can be permitted to make up such a word. Apparently, Brian always wanted to be a gypsy with a horse and a vardo (wagon), and from his subsequent travels, it appears that he fulfilled this boyhood dream. But every adventure has to begin somewhere, and Brian's story starts in war time Britain. One sentence stood out for me to describe the era of war time and post war Britain: "Houses were left unlocked in an era of trust." I found that single sentence very moving (odd though that sounds), given what life is like these days as we surround ourselves with walls, electric fences, alarms, and armed response. Life, although grim and harsh post war, was very different.

Brian takes us through moments of his (to him and his friends) almost idyllic, carefree childhood which nowadays would have been considered by the politically correct arbiters of social and parenting standards to be utterly appalling, horrifically dangerous, and hazardous to any child's health. But he survived, despite the beige school meals, and thrived, until his peregrinations took him to that far flung edge of the precipice called life. And he jumped. Into the Antipodes…to begin a new exciting adventure. There are a number of 'vintage moments' that will delight readers and fans of British royalty, art classes, the Beatles and John Cleese (Monty Python enthusiasts will enjoy references), with a motley crew of eccentric and memorable characters as friends, and his low-level entry into the world of publishing. From there, and after numerous hilarious adventures, Brian headed for Central America (where apparently Americans were not popular) to enjoy some dangerous encounters, some archaeology with even more dangerous encounters, North America and Canada, the mind-boggling hippie culture, and on to Europe and beyond to more adventures in a lifetime than any one person deserves!

This book is an Aladdin's cave of treasure for the reader who enjoys writing that engages the senses as well as one's appreciation of great writing. There is just too much worthy writing to do this book justice in a short review. The author's humour and wit are dry and subtle. Don't rush your reading or you might miss some deliciously sly descriptions. Each sentence is a polished visual gem, drawing the reader into the events unfolding or the situation described. I confess to going back and rereading sentences I particularly enjoyed. Brian made me laugh out loud on more than one occasion. To be honest, I think I had a laugh on every page. His style is succinct, sometimes choppy, and yet the whole flows in a lyrical way, carrying the reader smoothly along on a never-ending river of images. For me, the imagery evoked in just a few sentences is something I have hardly ever found. What makes it even more enjoyable is that the creation of the imagery is somehow effortless. I have read books where the author drowns their readers in a sea of words, trying to get the point across or create a picture. Not so here. Each sentence does its job perfectly. Nothing is extraneous.

I enjoyed the layout. Each chapter starts with an appropriate image and a brief outline of the contents. This is unusual but perfectly suits the author's style of writing and the contents of this book. Is this a travel memoir, a life adventure, perhaps literary nonfiction? Maybe a bit of everything. I absolutely adored this book. I would encourage anyone who enjoys memoirs, travel adventures, and literary writing to grab a copy and sneak off to while away some time in a wholly immersive adventure. The author has enjoyed an enviously enormous amount of fun in his life. A must-read as well for anyone who remembers catching tiddlers and putting them in a jam jar…
Contact Author -