Far From Perfect
A Novel
Rebecca Bryan
2013 Finalist
Kindle Edition
Check current price
Fiction - Womens
Reviewed by Dianne Bylo for Readers' Favorite

With "Far From Perfect," Rebecca Bryan has created an intense, emotionally charged tale of the despair of alcoholism and the redemption of recovery. Cassidy Young, filled with horrific memories some of which she feels are her fault, succumbs to alcohol dependency, drops out of college, and is now back home with her parents while on a six month probation for driving under the influence. The roller-coaster that is her life takes its toll as she struggles with seeing the changes in those she loves, including James, whom she has loved since she was a child. Cassidy has setbacks, feeling even more like a disappointment and failure. If not for the help of easy going Drew Barnes, her AA sponsor, and James Maughn, with his warmth and friendship, Cass may never have pushed herself on in the uphill battle, across the landmines of life. What she finds at the other end makes it worth all of the pain.

Rebecca Bryan has gotten to the heart of the struggles faced by addicts. By surrounding Cass with both tests of her will and the rewards of her successes, I felt that spark of realism that drew me into the story! With so many simple touches in the writing, symbols of healing (ie., a charm bracelet, Cass's dream of her younger brother), by the end of the story, I knew Cass would make it! When an author can blur the line between fiction and reality for me, they've done their job well!
The Illusion of Secondhand Smoke
Janice M. Van Dyck
2013 Honorable Mention
262 Pages
Check current price
Fiction - Womens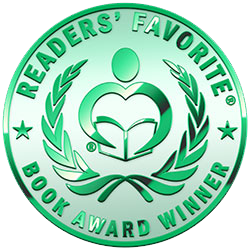 Reviewed by Ty Mall for Readers' Favorite

"The Illusion of Secondhand Smoke" by Janice M. Van Dyck is about Maria DeLuca, a successful motivational speaker, whose personal life is anything but happy. She is into drugs and is having an affair with a married man. She is not without her reasons for giving up on Mike, her abusive husband, even before he got cancer. Years before, her brother Tee was murdered by someone in town over a rumor. Everybody thinks that their reason why the murder occurred is the right one, but Mike, on his deathbed, gets his neighborhood buddies and family together. The missing pieces he fills in about Tee's death shock everyone more than the secrets they think they have successfully hidden from everyone. And all those dark secrets tumble into the light of day.

I was surprised by how insightful the main character Maria is. A lot of writers don't choose a character's profession well, but this author did, and made great use of it. I really connected to these characters in their struggles, because of how well this author described events from each character's perspective, with no explaining. I thought Jeremy would have been bitter. I enjoyed watching the pieces of the plot fall into place. And even after I started figuring things out, this book kept me guessing. The last few chapters were definitely unexpected. I was also surprised by the discussion questions and the notes at the end. This is a great book.
The Last Supper Catering Company
Michaelene McElroy
2013 Silver Medal
Kindle Edition
Check current price
Fiction - Womens
Reviewed by Anne Boling for Readers' Favorite

"The Last Supper Catering Company" by Michaelene McElroy is a book with a different flavor. This is the first novel by the author. I certainly hope it will not be her last. I have nothing to compare the plot to; it is unique, imaginative and wonderfully developed. In "The Last Supper Catering Company" we meet an original character, B. Thankful Childe Lucknow. To say her life was simple would be somewhat misleading. From the day of her birth B. Thankful was different. B. Thankful was in fact the epitome of innocence. Her mother died before she was born. Little G pulled her granddaughter out of the womb and willed her to live. B. Thankful had unruly red hair and eyes of two different colors. But the most unusual thing about her was her ability to hear whispers of the departed. B Thankful had a happy childhood although somewhat isolated. She was rejected by the town's people but was loved and nurtured in her home in the woods by her grandmother Little G and her father. B. Thankful allows readers to travel with her as she comes to discover why God blessed her with a special gift and his plan for her life. B. is sweet, kind, loving and caring. She doesn't judge others and has an air of innocence about her. But don't be fooled; she is highly intelligent. During her journey we will meet many characters often with a quirk or two and the reader will come to love each one.

It is difficult to believe this is Michaelene McElroy's debut novel. Her talent outshines some of the most experienced authors of her time. Her writing style is the use of prose that floats off the page. She illustrates emotion through her words. In this book the reader will experience joy and sadness often, just a few words separating the two. As I savored this tale I found myself smiling, giggling, laughing out loud and in the next paragraph sobbing for the pain B. was facing. My mere words cannot possibly do this book justice. I highly recommend this book. Get your copy today.
Spirit Unbroken
Abby's Story
Jeanne McElvaney
2012 Finalist
480 Pages
Check current price
Fiction - Womens
Reviewed by Anne Boling for Readers' Favorite

Jeanne McElvaney begins her book "Spirit Unbroken: Abby's Story" by defining three types of memories: Ordinary Memories - retention of experiences; Trauma Memories - memories themselves cannot be recalled at will; and Dissociation Memories - a biological response that separates awareness from consciousness. Abby was a mere toddler when her father would rub her along his penis. She was approximately 3 years old when he jerked her up and hung her body upside down from the rafters in the basement and spun her around and around and then pressed his fingers in her anus. At four he pressed a pillow over her mouth to keep her quiet while he pressed his fingers into her orifices. She found a secret room inside of her where she could hide when she was in danger. Abby faced the ineffaceable. I have absolutely no sympathy for a man or woman who abuses a child in any manner. Abby's mother pretended to know nothing while her father became more and more out of control. He was violent, manipulative and controlling. I admire Dennis for his stance. I admire Abby for standing up to her parents. I am glad Abby has Dennis and Katie has Abby.

Jeanne McElvaney is a talented writer. I wasn't sure what to expect when I picked up this book. I will not say that I was entertained or that I enjoyed this book for the content bothered me. But I am glad I read it. McElvaney writes in a frank, no-holds-barred manner. This book is a work of fiction but reads like non-fiction. I hope the telling of this story helped the victims in some small way. McElvaney breathed life into the characters of this book. I continue wanting to rant and rave over what Jerry and Betty did to their daughters. However, I will just conclude by saying that McElvaney is a storyteller extraordinaire!
Calya Journey-Wise
The Keeper of the Realms (Volume 1)
Catherine L. Avizinis
2012 Gold Medal
337 Pages
Check current price
Fiction - Womens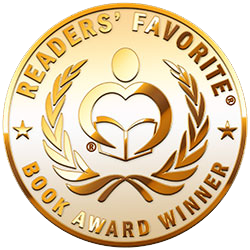 Reviewed by Robin Clark for Readers' Favorite

The Calaithian people are kind, proud, hardworking people. Many walk blindly through the Kingdom of Moeth without remembering or knowing of the Kingdom they walk on, a kingdom not of this world: Hammeril. It is said that a thousand years has passed since the magickal gate between the two worlds was closed because of the jealousy and hatred that had grown between those with the gift of magick and those without. A war waged for two hundred years after that day — waged by the citizens of Calaith and the few aMaun people from Hammeril who had vowed to stay in the Kingdom of Moeth to help those they had come to love and to keep alive the memories so that one day the gate could again be opened. All Calaithians are given a life's work — a vocation, something each is deemed to do according to their signs of election: a scribe, musician, cook, warrior. It seems all around Princess Calya-Tril have their vocations except her. Thirty-four years old and unmarried, she is considered an old maid. What will her life be but a waste? The day comes about, however, when she is found to be The Seeker—The One Who Is Found - the very one who is forged to open the gate between the two worlds and restore magick to the Kingdom of Moeth. Will she be strong enough to do this for the Kingdom she loves?

I enjoyed this book from the beginning to the end. I am left in a state of restless anticipation for the next installment, for surely there will be more. The author uses such descriptive words that you can feel yourself in each magickal realm, smell the scents of the home fires burning and want to be upon the beautiful unicorns with crystal horns. You want to be shimmering from realm to realm in search of your magickal consort, your one true heart. Two thumbs way up to Catherine L. Avizinis for her eloquently written story of life's journeys and choices, and to her ability to transport the reader to the magickal world of Hammeril.
Butterfly Messages
Jamie Elizabeth Tingen
2012 Finalist
183 Pages
Check current price
Fiction - Womens
Reviewed by Anne Boling for Readers' Favorite

"Butterflies know more 'bout living than humans." Butterflies have a short life span. But they know to make the most of the time they have, and not to look back. Scratch was helping Mag move out of the cottage when he shared that bit of wisdom with her. The cottage just wasn't the same without Ash. She first met Ash when she was seventeen. Lily, her best friend, accused her of having dreamy eyes for him. When he asked her to marry him she said yes but the next day he disappeared out of her life only to return many years later. He needed her by his side. They had never stopped loving each other but their time together was much too short.

I truly enjoyed this book and yet I find it very difficult to share a summary without giving away too much information. Jamie Elizabeth Tingen offers readers a tale that will bring tears, smiles and laughter. Scratch is a secondary character and yet he makes the book. He is uneducated and yet he may be the wisest character in the book. Scratch has a deep wisdom that came from his dad. Mag is a multidimensional character. She carries pain and a secret deep within her. Ash is hard to describe. He never stopped loving Mag but allowed himself to be manipulated. Mag and Ash learned a lesson in this tale: hold on to today and forget about yesterday. In my mind's eye I could picture the old cottage and the mountain. I fell in love with this story and did not want it to end. While the ending was not the one I wanted, it was a very satisfying ending. This is a tale you won't want to miss.
Turquoise
A Love Story
Ayshe Talay-Ongan
2012 Finalist
Kindle Edition
Check current price
Fiction - Womens
Reviewed by Alice DiNizo for Readers' Favorite

It's the 1980's and Istanbul-based Yasmin Atakol loves her work as a psychologist and has a goal of working with pre-schoolers with developmental disorders like autism. She enjoys socializing with her friends, but most of them are married and have started families.
Yasmin would love to find "Mr. Right" but that doesn't happen until she meets her longtime friend Ani's husband, Renan. He is married and Yas is not, but they are attracted to each other, gradually falling in love over the years even though Renan, Ani and their son Leon move to Australia and Yasmin's only contact with them is by telephone or letter. Yasmin stays in touch with Ani and Renan even though she moves to California to be near her parents. When her father is gunned down by Armenians seeking revenge for the 1915 slaughter of their countrymen by the Turks, Yasmin, her mother and brother grieve and Yas enters into a loveless marriage with California college professor Curly. Yas returns to Turkey to adopt baby Derya but can she bridge the years and bring Renan into her life?

"Turquoise" is a well-written love story of two people who truly and deeply love each other. Yas and Renan are attracted to each other from the moment they meet but they don't destroy the lives of people around them by jumping in bed together until years have passed. This is a love story worth reading. It is believable with incredible characters whom the reader will not easily forget. The plot line flows believably to The end, and the theme of old Turkish/Armenian hostilities is woven well into the text. The dialogue between characters is authentic and down to earth. "Turquoise" is a love story that readers will embrace and they will surely want more stories like it from the author.
Just Sippy
Kimberly J Coleman
2011 Silver Medal
172 Pages
Check current price
Fiction - Womens
Reviewed by Anne Boling for Readers' Favorite

Everyone called her Sippy; her name was Serendipity. The name fit perfectly. Sippy was eleven years old when she heard God's voice. It sort of frightened her and she asked him not to speak to her out loud again. She asked if he would send signs instead and he did, many times. Sippy's relationship with God continued into her adult years. She admitted she didn't talk to him as often as she should have but she listened when he talked and he listened to her.

The year was 1973 and several things changed that year, not only did Sippy hear God's voice for the first time she also learned the family secret; she traveled with her Aunt Jilly and grew up.

Just Sippy by Kimberly J. Coleman is one of those special books that you will never forget. Coleman is a remarkable writer. There is no way my piteous attempt at a review can ever do justice to her first book, Just Sippy. Coleman managed to capture Sippy's personality. I could have sworn she was a real person. I wanted her to be a real person. Sippy had a way of seeing the best in everything. "Want cannot be controlled. Have you ever been in a pizza place and wanted a hamburger?...That pizza place couldn't control what I wanted. But, it couldn't give me a hamburger either. Those folks up there made me the best pizza I ever had..." I'll never forget the meaning...enjoy what you have when you have it. Coleman didn't stop with Sippy's childhood; we follow her into her early thirties. I didn't want the book to stop there; Sippy's adventures obviously were not over.

Coleman took me back to the seventies: Elton John, John Lennon, Elvis, Lucy in The Sky With Diamonds and Benny and the Jets. Jilly was a bit of gypsy and a bit of a hippie. I liked her; she was a free spirit. Sippy's parents were kind, understanding and willing to allow their children to be who they were meant to be.

Coleman has mastered the art of characterization. Her plot was delightful and the editing was perfection. Coleman writes like a seasoned author. Her characters came alive on the pages and danced into my heart. Remember the name Kimberly J. Coleman, it will soon be on a best seller list.
To Begin Again
Jen Knox
2011 Gold Medal
139 Pages
Check current price
Fiction - Womens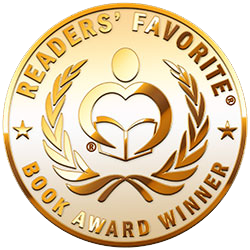 Reviewed by Anne Boiling for Readers' Favorite

To Begin Again by Jen Knox is a collection of short stories and essays. Due to the length of short stories and essays are very difficult to develop the meat of the plot or situations. However, Knox had no problem with the task.

The common factor in these stories is change or new beginnings. Knox asks us to look deep inside ourselves and search our soul for how we would react in certain situations. At The Window is the story of a young woman assaulted. Despite the fact that there were many witnesses to the physical attack no one offered to help her. No one wanted to be involved. Like Smoke is the story of Amira. Her boss is rather a tyrant. Does that give her the right to take money from the cash drawer? Angelique saved Joe from himself by giving him bitter tap water. Absurd Hunger is the story of a man that has not come to terms with the death of his wife. His psychiatrist has him write letters to her. I found some humor in the letters and he found healing. Untied was an unusual story of a husband and wife struggling financially and taking desperate measures to survive.

Knox has a great talent to tug at the heartstrings of readers. The author never goes too far in her writing. She leaves room for the reader to come to their own conclusions. Jen Knox art is classical. I will be watching for more of her work.
Contact Author -