Shattered Lies
S. J. Francis
2016 Honorable Mention
400 Pages
Check current price
Fiction - Womens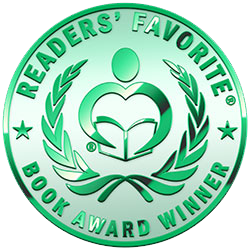 Reviewed by Rabia Tanveer for Readers' Favorite

Shattered Lies by S.J. Francis is the story of Kate Thayer, a simple girl who runs her family's horse farm. She is content with her life. She is a veterinarian and she loves her grandmother who raised her. However, when a series of lies come out and destroy her world, she has no idea if she can trust her grandmother again. Their relationship is tarnished and everything she believed about herself and her life was changed right from that instant.

Kate has no idea how she can change the past, but she is adamant to change her future. With the help of her grandmother and her grandmother's once best friend, Kate will try to right the wrong and bring back that one part of her that was snatched from her when she was nothing but a baby. Now it is the quest of her grandmother to bring their relationship together and regain respect for one another.

Shattered Lies, the title implies a mystery novel or an action novel. When I first started to read this novel, I thought this would be a regular old-school mystery. Boy, was I surprised to find that the title implies so much more than the genre. The story is heartfelt and very real. I am very impressed with S.J. Francis. The way the author wrote the novel was super amazing and fascinating. She transported me back in time and made me feel the pain and confusion of a grandmother who thought she was doing the right thing. It is a great novel, one that I would like to read again and again.
Intent
A.D. Justice
2016 Bronze Medal
431 Pages
Check current price
Fiction - Womens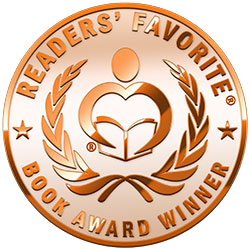 Reviewed by Rabia Tanveer for Readers' Favorite

Intent by A.D. Justice is an OMG! inducing romance that will have you sighing throughout. There is absolutely nothing I would want Miss Justice to change about her book. This is perfection, my fellow readers, simply perfection. The story is about Layne and Ace. Layne was in a toxic relationship, which was not going anywhere she wanted it to. She wanted it all; the marriage, the children, and the happily ever after. But when the man she loved was not capable of giving her all of this, and cheated on her, she had no choice but to move on. When she goes on a little R and R vacation, she discovers that love can be found in the most unusual places and unusual forms.

Ace was really not looking for love. His heart was filled with love for his daughter, River. He finds that his heart has some space for Layne if she will give him a chance. But when you have been hurt so badly, is your heart still capable of trusting someone else with it?

This is the romance of the year; I have no doubt about that. Ace and Layne are perfect for each other. In a time when writers are moving more towards steamy scenes and less towards actual plot, Intent is refreshing and so very good. The characters were perfectly crafted. Ace is an Alpha male without being boorish and Layne is not annoyingly submissive. They are a team and a couple because they understood each other, and became each other's friend before becoming a couple. I absolutely loved that! A fantastic, amazing and romantic read!
Out of The Box Awakening
Jennifer Theriot
2016 Silver Medal
394 Pages
Check current price
Fiction - Womens
Reviewed by Rabia Tanveer for Readers' Favorite

Out of The Box Awakening by Jennifer Theriot is a story of compassion, love, and embracing your true feelings. Olivia is a woman who never does anything half way. She is the perfect woman, dedicated to her children, her husband, and her marriage. However, making sure that everything is perfect in the lives of her children and husband has taken a toll on her life. When her husband wants to move the family to another city, she agrees. But the new place had some new surprises, including finding out that her husband cheated on her.

Devastated, she found Ash. Ash, much like Olivia, is no stranger to taking care of everyone else. However, he too has suffered losses and his only solace is his music. When Olivia meets Ash, things are platonic and all about music. Together, they make a new family for themselves, a family that loves music just as much and appreciates them. But there is too much chemistry between Ash and Olivia, so much that it is getting hard to ignore it. Will they ignore their chemistry or will they take the leap of faith?

This story is so beautiful that it will take your breath away. This is not your usual romance where the protagonists of the story are in their late twenties and want to steam up every scene. This story is about mature people who understand the realities of life and have lived them in the most brutal fashion. When I say this is a love story, I don't mean that in the usual sense. There are all kinds of love in this novel; the love of a friend, of a mother, of children, and the new budding love between a man and a woman. It is beautiful, soulful, and very lovely. I have already read it for the second time and it is just as amazing.
A Drop in the Ocean
A Novel
Jenni Ogden
2016 Silver Medal
328 Pages
Check current price
Fiction - Womens
Reviewed by Danielle Urban for Readers' Favorite

A Drop in the Ocean is a brilliantly well written novel, one that will instantly pull readers into its deepest depths. Jenni Ogden has beautifully woven a story that readers won't easily forget. A story of one woman's journey to life, love, and loss, A Drop in the Ocean is a fictional world where readers will truly lose themselves inside its plot.

Jenni Ogden's novel, A Drop in the Ocean, is the first of her novels that I have read. After reading this compelling story, I have fallen in love with Jenni Ogden's work. In a world depicting one very intelligent yet strong woman, Anna Fergusson isolates herself inside her work. This work requires a lot of back breaking old-fashioned research. It's not until her 49th birthday that she reads a letter that will forever change her life. The life and work that she has come to know and love is taken away, but still she hopes for a miracle. Soon, she finds herself on an island and discovers a lot more to life than just research.

Readers will laugh and cry and want to hug Anna Fergusson as the scenes unfold. But that's not all. Readers will be taken into the vivid imagery of the island and the turtles. A beautiful world indeed. Life throws us curve balls and here we see Anna struggle with the ones tossed her way. Jenni Ogden's story is realistic and heartfelt. This is a must-read for all. A breathtaking journey of second chances. Life, love, and loss are strong themes that will lure readers back to this unforgettable novel. I loved it! A powerful read that I highly recommend to readers everywhere.
Wrecked
Blind Man's Alibi Book 1
Sarah Grimm
2016 Gold Medal
402 Pages
Check current price
Fiction - Womens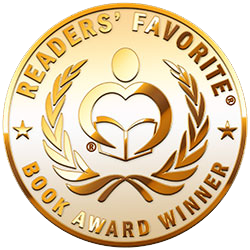 Reviewed by Melinda Hills for Readers' Favorite

Emma Travers is living on borrowed time and intends on making the most of every minute. That's why she throws caution to the wind and goes back stage to meet heart-throb rock star Joe Campbell. Falling in love and wanting to help him slay his own demons is not what she is expecting, though. Wrecked: Blind Man's Alibi Book 1 by Sarah Grimm is an amazingly intense account of love at first sight when the deck is stacked against the couple. With just months to live due to an advanced brain tumor, Emma opens her heart to Joe and lets her 'Sunshine' warm the parts of his soul that have begun to wither from the excesses of life on the road with leeches and takers. She joins him on tour where the two share more than just an erotic adventure, but rather one that opens them both to the joys and sorrows of true love. Emma says Joe is hers forever, but with such a short relationship, what effect will Emma's influence really have on Joe's life as his must continue without her?

With some of the most deeply developed characters of any genre, Wrecked: Blind Man's Alibi Book 1 by Sarah Grimm leaves you breathless as emotions flow through and around you page after page. The intensity of Emma and Joe's feelings is portrayed through exquisite love scenes that leave you breathless in their afterglow. Their hopes, fears and ultimate understanding of their own psyches fill you with the wonder of the capacity of the human soul to accept changes and grow in spite of the pain that fills them with the reality of Emma's imminent death. Never has such a sad story offered such a degree of hope and consolation.
Skylark
A Novel
Ruthie Morgan
2015 Finalist
444 Pages
Check current price
Fiction - Womens
Reviewed by Anne-Marie Reynolds for Readers' Favorite

Skylark: A Novel by Ruthie Morgan is an intense and emotional love story. Billie May fell in love with Evan on a dark, stormy night in London. She will do anything for him; she will be anything he wants her to be. But can she give him her whole world? Can she ever forgive him for taking it? Evan is a brilliant Irish artist and Billie finds herself deeply immersed in his world. But he has a dark side to him. Billie May gives up the future she had planned for herself to follow Evan across London, Scotland and Paris, finally ending up in St Cloud, a tiny island in the South Pacific. This is where they settle and make their home as they try to escape the past in pursuit of Evan's dreams – not Billie May's. Billie falls pregnant unexpectedly and gives birth to twins – a boy and a girl, both as different from each other as night and day. Evan finds himself having to face his demons, a mistake he made many years ago that is set to change things forever. What did he do? Will Billie May be able to stand it or is this just one more thing she will cope with to keep hold of Evan?

Skylark: A Novel by Ruthie Morgan is a stunning first novel dealing with obsession, betrayal and unconditional love against the odds. Ruthie Morgan is one of those rare authors that really does have a way with words. The novel is professionally written and clearly a great deal of thought has gone into it. I couldn't help but "attach" myself to the characters. I laughed and cried, gripped by the story line of one of the best first novels I have read in years. I hope there is more where this came from; Ruthie Morgan deserves to be on the bestsellers list with books like this.
Family Secrets
DeAnn Daley Holcomb
2015 Finalist
Kindle Edition
Check current price
Fiction - Womens
Reviewed by Mamta Madhavan for Readers' Favorite

In Family Secrets by DeAnn Daley Holcomb, readers are taken into the world of Jennalee and the secrets of her family. The book portrays three strong women; Jennalee, Charlene and Emma Cherie. All three are strong and powerful, but different from each other. While Jennalee is lovely and successful, Emma Cherie is steadfast and beautiful, and Charlene is controlling and clever. Set in Pleasant Valley, Texas, the story showcases the lives of three women who belong to different generations and how, in their journey of life, they go through many experiences that teach them to handle life. It's a story of love, loss, humor, drama and self-discovery.

Through the story, the author manages to convey a subtle message to readers on how to stay focused and keep trying in life, and not to give up following one's dream. The book has all the ingredients that will make it an excellent plot for a TV serial. As the author takes readers through three generations of the Holcomb family, she also weaves the life style of the small town of Texas into the plot. Life is all about the choices one makes and all the emotions depicted in the story are palpable. The romantic journeys of these three women are woven together with humor, drama and heartbreak, teaching them finally how to live their lives to the fullest. There is not too much romance in the novel. It's more of a literary novel which portrays the trials and tribulations of Charlene, Jennalee and Emma Cherie. A well-handled plot that also has a good message for readers.
Take a Load Off, Mona Jamborski
Joanna Franklin Bell
2015 Honorable Mention
168 Pages
Check current price
Fiction - Womens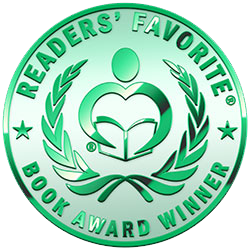 Reviewed by Jack Magnus for Readers' Favorite

In Take a Load Off, Mona Jamborski by Joanna Franklin Bell, Mona lives by herself in a condo, and she hasn't left it for several years. She's always had a weight problem, but it's never been quite as bad as the 528 pounds her scale shows her now. She's had to figure out how to get the mail, her groceries and other necessities without going outside and, if at all possible, without letting anyone see her. Being this fat is so very humiliating and seeing the revulsion on people's faces as they look at her for the first time has become quite unbearable. Javier, the delivery man from the food store, knows to set the bags across the threshold. This happens about once a week. Mona is taken aback when the doorbell rings, and a new delivery man is standing out there with a second order on the day after Javier's delivery. He insists on placing the bags inside the door. His name is Moises, and he's about to change Mona's life.

Joanna Franklin Bell's novel, Take a Load Off, Mona Jamborski, is an inspiring and beautiful story about a woman who's been buried alive within herself and her home, and how her life changes when she finds a friend. Mona tells the reader about the careers she's had; and we see her drawing Moises' face from memory; and there's so much more to her than the numbers on a scale. She's smart and funny and very, very self-deprecating. Her valiant efforts to keep a spotlessly clean home and make sure she has enough cash on hand to over-tip the delivery personnel tug mightily at the heart. At times, I felt like I was reading a play, and I do think this would make for marvelous theater, especially those early scenes with Moises. Take a Load Off, Mona Jamborski is a very special story indeed, and it is most highly recommended.
Lemongrass Hope
Amy Impellizzeri
2015 Bronze Medal
302 Pages
Check current price
Fiction - Womens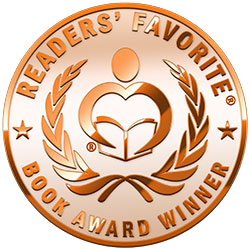 Reviewed by Lisa McCombs for Readers' Favorite

What if? We all ask this and we often spend an enormous amount of time concocting various answers. In Lemongrass Hope, Kate gets her answer, and in a very surprising way. After a painful miscarriage that results in a marriage proposal and promises of a secure and happy future, her "what if" catches up with her. Kate and Rob marry, start a family, and lead a life of professional success; yet there is something missing. Thoughts of her first love haunt Kate with increasing fervor as she realizes that her marriage is not what she had hoped. And hope is exactly what Ian had provided, even if he wasn't the "marrying" type. Kate was determined to hold the marriage together, even when she received a phone call from her husband's mistress. It was time to create an escape plan. Her broken heart yearned for the man who always gave her hope. He had said that they would always find one another and she needed nothing more than for his promise to materialize.

I so loved this story. The characters are easy to relate to and, even with the rather strange turn of events, I believe in them. Even if they do not realize it, readers are constantly on the hunt for that novel; the story that is meant to be read at exactly the right time. Lemongrass Hope is that story. It is a timeless tale of love, awakening, and, above all, hope. Thank you, Amy Impellizzeri, for this gift to the many readers who are searching for "that story." I have found it. Lemongrass Hope is a marvelously realistically told story, if you believe in true destiny.
Johnnie Come Lately
Kathleen M. Rodgers
2015 Bronze Medal
292 Pages
Check current price
Fiction - Womens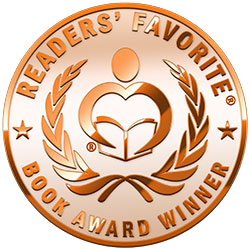 Reviewed by Cheryl E. Rodriguez for Readers' Favorite

Johnnie Come Lately by Kathleen M. Rodgers unveils the world of Johnnie Kitchen. Johnnie comes from a family that is good at keeping secrets. Her mom has been missing for years, and she doesn't know why? Maybe the statue at Soldier's Park knows the answer. Or, the bird that calls her name? Always vigilant, Johnnie looks for her mother in every stranger that crosses her path. Moreover, why is her dead uncle's room a shrine? And why won't her Grandpa let someone repair the dock? Questions with no answers. As a wife and a mother, Johnnie struggles with her own secrets. She is suffocating in her shame. Ultimately, she spews, dropping an A-bomb on her family. "All the lies, all the secrets, churned in her gut: growing, intensifying, climbing up her insides trying to escape." Trying to move on, Johnnie finds herself living in two different dimensions: then and now.

Kathleen M. Rodgers writes a poignant story in Johnnie Come Lately. Powerful! Beautiful! Heartrending! Through the lives of her characters, Rodgers reveals the joys and burdens of motherhood, the trauma of war, and the ongoing battle of an eating disorder. She depicts the life of her protagonist with sincere realism. The supporting cast of characters brings out the worst and the best of the main character. There were several aspects of the novel I enjoyed. Namely, the symbolism of the statue, the bird, the dock and the painting. Using journal entries was an illuminating technique; they gave insight and flow to the plot. Lastly, the way Rodgers spoke directly to the heart of the reader. Warriors fight, they become battle weary, they lay down their lives for others. Some of the greatest warriors are mothers, they battle worry, fear and regret. They sacrifice all they are for their loved ones. Johnnie Come Lately portrays one woman's will to overcome life's tribulations through the power of love and the security of hope.
Contact Author -