The Adventures of The Lone Jack Kid
Joe Corso
2013 Finalist
234 Pages
Check current price
Fiction - Western
Reviewed by Paul Johnson for Readers' Favorite

It is the end of the Civil War and Frank and Jesse James and Cole Younger weren't as well known as Bloody Bill Anderson and Quantrill, yet. Then there was Charles Longstreet who was friends with the James' and Youngers'. This is his story about a battle in the town of Lone Jack and meeting up with Ned Buntline. Buntline writes a dime novel and Charles unwittingly becomes The Lone Jack Kid. But, the story doesn't stop there. After leaving the Army, Longstreet sets out to help his brother in Virginia City who is having a spot of trouble. It is a long trip and along the way, the legend of the Lone Jack Kid grows as Longstreet meets several gunmen out to make a name for them by challenging him. As his travels continue, he helps out a wagon train and saves a mother and daughter from a group of Indians. Finally arriving in Virginia City he finds out the trouble waiting there. So, knowing he needs help, he sends for his old war friends to aid in his little war. And that is just the beginning.

"The Adventures of the Lone Jack Kid" is a well-written story. The author's imagination sets a true tale of adventure in a raw land, only beginning to recuperate from a long deadly war. I found myself liking the Kid from the beginning as he unknowingly becomes a true western hero. With swagger and guns blazing, the Kid is determined to do what he thinks best, or else . . . Well done.
One Tin Cup
Bonnie Sinor
2013 Silver Medal
304 Pages
Check current price
Fiction - Western
Reviewed by Trudi LoPreto for Readers' Favorite

One Tin Cup by Bonnie Sinor is a wonderful story of believing in God, learning how to survive in the wilderness, family love, and friendship. One Tin Cup takes place in the mid 1800s when Matthew, Hannah, and their two children Darren and Kathleen leave their home in California and begin a journey by covered wagon to the Oregon Territory. All goes well until one day, as Matthew lies sick in the wagon and Hannah and the children are out picking berries, three young Indians come across the wagon and oxen. They steal the wagon loaded with provisions and bring it back to their reservation. When the Indians find Matthew is in the wagon, they tie him up and keep him as a prisoner for fear that if they let him go he will bring other white men to their camp.

Hannah, Darren, and Kat are devastated when they return with berries and find Matthew and the wagon gone. They quickly learn how hard it is to survive without anything but one tin cup. The cup becomes ever so important to them. It will be used to gather water from the river, pick berries and also for so many other tasks. The children pray to God and believe he is keeping them safe and watching over them, but Hannah is not so sure. And what has happened to matthew?

Bonnie Sinor has written One Tin Cup putting the reader alongside each of the characters. I felt as though I was pulling trees through the field, trying to fish in the stream, and sharing in the joys and troubles they faced every day. I really enjoyed this book and highly recommend it to everyone. It is a perfect read for those who believe in God and those who don't, and those who like adventure, love, pioneer tales, survival, and Indians all combined in a well-written story.
Partners
David McGowan (D.M. McGowan)
2013 Honorable Mention
Kindle Edition
Check current price
Fiction - Western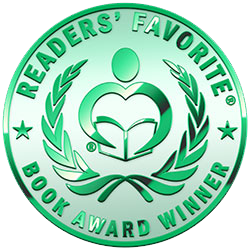 Reviewed by Anne Boling for Readers' Favorite

"Partners" by Dave McGowan transported me back to the year 1866. Unseen, I journeyed alongside Thomas Brash in his attempt to escape memories. He left behind his hundred acre farm, a teaching position, everything he once thought was important. After burying his wife and two children he just wanted to escape all that was familiar. All Tom wanted was to be alone. Along his tiresome journey he witnessed the cruel acts of two men and the bravery of a boy. Without thinking Tom stepped in to assist the boy, Frank Clement. Frank declared he would travel with Tom to protect him. At first it irritated Tom but he knew Frank was a better shot than he was and he had more "wilderness smarts." Along their journey the pair met up with a group of Blackfoot hunters and were given the names Voice From Above and Quick Shot. After the buffalo hunt they were invited to join the tribe for a feast. Before the celebration was over there was trouble that led to a fight. Clyde and Sam joined Tom and Frank on their journey. What began as one man wanting to be alone turned to a strong friendship.

"Partners" is quite an adventure. Dave McGowan deftly combines action, adventure, history and a hint of romance to create a fascinating western. The plot moves along at a steady pace. I was particularly fond of Frank. He was a rather adorable boy: stubborn, strong willed, impulsive and compassionate, living on his own after losing his parents. Thomas was interesting: he was intelligent, compassionate and had a few surprises for Frank. Clyde and Sam are secondary characters but they add much to the plot. I was not fond of Alex; his reaction to Frank seemed cold. Dave McGowan appears to be knowledgeable concerning the customs of the Blackfoot Indians. Dave McGowan is a talented author. Fans of westerns need to make note of his name for they will want to follow all of his works.
Homesteader
Finding Sharon
D.M. McGowan
2013 Finalist
224 Pages
Check current price
Fiction - Western
Reviewed by Brenda Casto for Readers' Favorite

Henry James, also known as Hank, was twenty-one when he and his partner Harry Gilmore decided to homestead. Hank was actually looking for Sharon Dalton too, whom he had fallen hard for while they were living in Farwell, BC, where Hank had a successful freight business. When she abruptly left town Hank sold his business and followed her to Fort Calgary. As Hank staked a claim to their homesteads they learned that the Norfolk Cattle Company run by Portis Martin had been running rough shod over the homesteaders. When Portis tried his tactics with Hank he quickly learned that Hank wasn't your average "nester" when he refused to back down, but that didn't stop Martin and his employer from doing their best to get rid of Hank. Will Hank outwit his enemy, and even if he does, can his homestead survive the brutal winter conditions?

Mr. McGowan takes the reader back to the days when a man could claim a piece of land and if he became a successful homesteader he would soon own the land. What made this story unique for me is that I normally read these types of stories about America not Canada where "Homesteader" takes place. I found myself absorbed not only in the story, but the history lesson that I felt I was getting as the story unfolded. The plot never lags; instead it pulled me along making me wonder what might happen on the next page. Mr. McGowan skilfully crafts his words bringing to life the scenes he describes, and in several instances even allows the reader to feel the scenes he is describing, from the freezing cold of winter, to the fear and nervousness the "enemy" felt as they saw the Blackfoot warriors painted and ready for a fight. I also found myself laughing as I visualized a shocked cowboy trying to hang on for dear life when his horse is spooked. It was easy to see that the author really did his research with this story, from the range war to the way Hank and his two Blackfoot workers build the homestead. The details really make the story seem very realistic. I also found myself enjoying the secondary story of Hank and Sharon and couldn't help but wonder how that would turn out. Fans of historical fiction with an authentic feel that provides several twists, a bit of mystery, romance, and suspense, will certainly enjoy this story.
Confessions of a Gunfighter
Tell Cotten
2013 Gold Medal
336 Pages
Check current price
Fiction - Western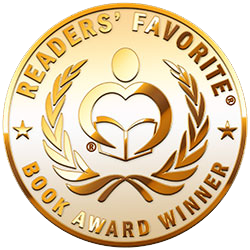 Reviewed by Alice DiNizo for Readers' Favorite

It's the old West, Texas specifically, in those years right after the Civil War and notorious gunfighter Rondo Landon, or Joe Lenders as he often calls himself, sits in a jail cell in Midway, Texas. His cousin, Texas lawman Lt. Yancy Landon, and Judge Parker listen to Rondo tell of his years as an outlaw and a killer. Rondo was born in eastern Louisiana in 1851 and his father Noley served with the Confederacy. Reconstructionists claim Noley Landon's farm for back taxes and Noley, Uncle Elliot and Rondo head out West to Texas where Noley has been promised a job working on a ranch. They buy a covered wagon and some horses and meet up with a wagon train headed West. Something in Rondo does not like the man called Mr. Jones who is in charge of the last wagon in this wagon train. Noley and Elliot are killed by Comancheros and their covered wagon is looted. All Rondo has left is a small amount of money he recovers from a hiding place in the wagon and a six-shooter his father took from a dead Union soldier. Grieving and enraged, Rondo mounts his horse and takes off, coming upon a man sleeping peacefully on his bedroll. What role will this man, Ben Kinrich, play in Rondo's future and who exactly is Ben Kinrich?

"Confessions of a Gunfighter" by Tell Cotten is a delightfully well-written novel of Texas and the Western territories in those years right after the Civil War. The plot-line moves believably with "come alive" dialogue between characters who are multi-faceted and very believable. Main characters Rondo, Ben Kinrich and Lee Mattingly, as well as all the major and minor players develop as human beings, authentic in their not always perfect ways. "Confession of a Gunfighter" should be on reading lists everywhere as it is a story that must not be missed. There are books written that are so good that no word on any page can be skipped. "Confessions of a Gunfighter" is one of those special works.
Clubs Are Trumps
Kregg P.J. Jorgenson
2013 Bronze Medal
290 Pages
Check current price
Fiction - Western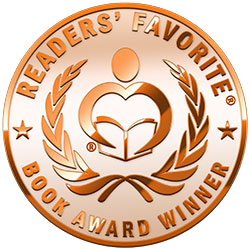 Reviewed by Jean Hall for Readers' Favorite

A young man named Bent comes from the farm fields of Minnesota and he survives the bloody battle of Gettysburg. Union Private Bent Nyhavn is the moral center of this epic tale. Kregg P.J. Jorgenson in Clubs Are Trumps: The Road From Plum Run writes 288 pages of action, adventure, bawdy fun, and heartbreaking loss. The motto of the Union Army's Second Corps is "clubs are trumps," which urges victory or at least survival. The men want the advantage on the battlefield as well as at the card table. Civil War armaments, from the fiery hit of a musket ball to the stab of a bayonet, cause pain and destruction. The small, brown bottle of laudanum may numb the physical pain but it won't heal the mental scars. After many more army duties, Nyhavn rides West to scout for railroad surveying.

Nyhavn and all the men of the Second Corps have a story to tell through their life, death, or injury. They fight with a heroic advance after the Third Corps runs back to the creek called Plum Run. Clubs Are Trumps is full of military and tactical description. The sight, sound, and smell of battle is graphic and sickening at times. The young private Nyhavn reacts to this sickening chaos in a brave way. He is kind when he can be and he is brutal when he must be. Plum Run is also named Bloody Run as heavy rain mixed with soldiers' blood. The winding plot, intricate settings, and multiple main characters make this book a bold achievement.
Contact Author -