Sunnyside Up
Rea Nolan Martin
2022 Gold Medal
386 Pages
Check current price
Fiction - Visionary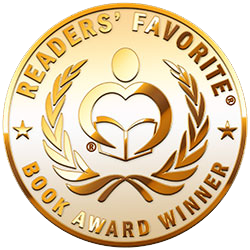 Reviewed by Vincent Dublado for Readers' Favorite

Sunnyside Up by Rea Nolan Martin is highly original storytelling that you don't read every day. It centers on the lives of two sisters, Adelaide and Felicity Somers, as they try to make sense of their lives after a terrible accident. The book's title is the name of their funeral home business and chicken farm in Kentucky that Adelaide manages. Neither of them is married. Adelaide was once in a relationship with Julian Buck, but he passed away. Half the time Adelaide can't even remember that Julian is dead. Felicity is similarly struggling to remember certain events from the past. There are those who blame Julian for his role in a tragic accident at the Red River Gorge, in which Adelaide sustained brain damage that she never overcame. Will the sisters ever remember?

It's a highly unusual story that explores the mystery of existence and the chemistry between two sisters in which their personality quirks add to the story's fascinating anomaly. Rea Nolan Martin makes a witty study of character. In this novel, Martin presents a blend of the fundamental nature of reality and the phenomena of life after death. This creates a larger-than-life story in which Sunnyside Up strikes a high note and has a major emotional and even spiritual impact. Reading the obituaries offers a sense of release from fear as if reminding you that we will all get there at some point. Whatever spiritual insights it dramatizes, the novel manages to present itself via earnestness in its character-driven plot. Hats off to Martin for writing Sunnyside Up with brilliant characters and exposition. It can lag at certain moments, but on the whole, remains engaging. Highly recommended.
Gawain and the Green Knight
Temptation Karma Honor
Stefan Emunds
2021 Finalist
116 Pages
Check current price
Fiction - Visionary
Reviewed by Christian Sia for Readers' Favorite

Gawain and the Green Knight: Temptation Karma Honor by Stefan Emunds is a brilliant rendition of the beautiful tale of Sir Gawain's destiny, a fiery knight with a single purpose in mind; to attain honor. Courageous and bent on becoming memorable as a noble knight, Sir Gawain of King Arthur's Round Table accepts a beheading challenge from the mysterious Green Knight and sets out on an odyssey that is shrouded in mystery. Can he face the challenges before him and win the battles he has to fight? Can he conquer the temptations of lust and fame and power, and keep a pure heart worthy of a knight? This is a tale fraught with mystery, religious themes, loyalty, and an endearing sense of purpose.

There is a pervading sense of mystery that permeates every layer of this story and Stefan Emunds has done a great job to make the reader feel it. The character of Gawain comes out beautifully throughout the story and readers will love him, because he represents the spiritual battle that many of us have to fight. This is both a spiritual and a symbolic story with many lessons for the reader. The writing is poetic, at times evocative, and hugely accessible. I loved the way the author used suspense and conflict throughout the story. The mystery surrounding the Green Knight is beautiful created to keep the reader's curiosity on the alert. Gawain and the Green Knight: Temptation Karma Honor is engaging, entertaining, and satisfying in many ways.
The Dual Path
An Earth to Stars Adventure
AnnaMariah Nau
2021 Honorable Mention
262 Pages
Check current price
Fiction - Visionary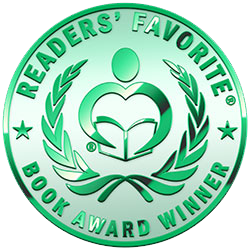 Reviewed by Jose Cornelio for Readers' Favorite

The Dual Path: An Earth to Stars Adventure by AnnaMariah Nau is a wonderful and delightful tale for fans of young adult fantasy, a story with strong lessons for young readers. For twelve-year-old Zelia, a summer with her Aunt Joy is supposed to be a break from her parents, but she is pulled into a magical world that will take her on the adventure of a lifetime — exciting and transformative. With a new name, Zemma, she is plunged into a world teeming with magical creatures, talking animals and trees, and a cast of inspiring travelers on a journey that takes her to the stars. While Zelia and her Aunt Joy are helping people, discovering their new gifts, and connecting with powerful friends, they are troubled because an evil invades the earth and its spell on people is strong. The dead-eyed ones are intoxicating people and replacing their sense of joy and passion with fatigue and mental labor, keeping them trapped in an empty existence. Can they help?

This is a story for young adult readers but one that will teach older readers the secrets of life that are so often forgotten. The characters are exuberant, and, believe me, you will want to live your life as purely as Zelia comes to experience it, filled with a sense of wonder and a sacred joy no one can steal from you. This is an exhilarating adventure that I read to my son and daughter. And yes, it was a good experience for them. AnnaMariah Nau teaches readers to find delight in simple things, to treasure their gifts, and to have the courage to be who they are. It is filled with adventure, and as the reader begins to understand the paths to self-discovery through embracing new experiences and challenges, they also gain the wisdom that their minds, unfettered, can take them to surprising and exciting places. AnnaMariah Nau writes in a voice that is mellow and filled with charm, evoking a world that we all occasionally encounter in our dreams, a world that we can create. The Dual Path: An Earth to Stars Adventure is a powerful book that shows readers the possibility of a world that exists alongside ours. It is entertaining and utterly inspiring.
The Triskelion
A Speculative Fiction Adventure (New Earth Chronicles Book 2)
Victoria Lehrer
2021 Bronze Medal
369 Pages
Check current price
Fiction - Visionary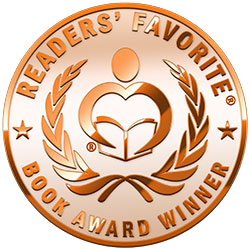 Reviewed by Rabia Tanveer for Readers' Favorite

The Triskelion by Victoria Lehrer is a dystopian tale where two people desperately in love are trying to find each other, but the world has other plans for them. Dora d'Arc is the daughter of a Landlord of the Earth and she is in love with a prisoner. While Dora and Caellum are in love, they cannot find a way to be together as long as he is in jail for challenging the people who rule them all. In order to be near him, Dora moves to Transtopia but only to find herself figuratively under the oppression of the Imperial Governor. With no way out of their predicament, Dora decides to marry the son of the Imperial Governor in exchange for Caellum's life. However, she has no idea that he has already broken out of his prison and is masterminding a plan that will not only free the people but enable both of them to be together forever. What is going to happen now? Can Caellum and Dora find a way to be together?

Although I did not read the first novel in the series, I had no issue with becoming invested and interested in the characters. The story itself is very captivating; the highs and lows of the plot had me riveted and wanting more. Dora and Caellum were going through some tough times in this novel, but their growth and development were amazing. Dora was not helpless or desperate; Caellum was fearless and ready to fight. They made a very strong couple that makes you want to cheer them on. I loved the story, the characters, and even the villains. There was nothing I would wish for the author to change in the story. It is perfect the way it is! A very interesting and entertaining novel.
Sane Grace
Oliver Phipps
2021 Gold Medal
229 Pages
Check current price
Fiction - Visionary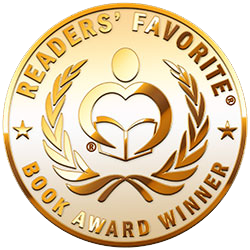 Reviewed by Steve Leshin for Readers' Favorite

Sane Grace by Oliver Phipps takes place in the future. The world is divided into regions and the main character is based in San Antonio, the capital of the central region of the Commonwealth of the Americas. Her name is Grace, and she can kicks ass as a special agent for a military police force in her region. The opening chapter introduces the reader to the young woman who wears tight-fitting apparel and flirts with criminal types. That is just first impressions. There is more to Grace than meets the eye and as the story progresses we are not sure whose side she is on. Grace likes to drink, flirt, and wisecrack with anyone within earshot, especially her superiors in the military. This proves to be vexing to the people she works for and they would like nothing better than to get rid of her. However, someone up high is protecting her for some reason.

Sane Grace works as a novella with snappy dialogue and a not too complicated plot. The secondary characters are along for the ride most of the time, except for Grace's visits with Brad, who appears later on. The usual high-tech toys help set the futuristic setting that Grace operates in. A good portion of these helps her do very special jobs for her bosses. She also has personal problems off the job, and this becomes more important toward the concluding chapters. Oliver Phipps knows how to spin a tale with some witty dialogue from Grace, who seems to outthink and outperform her contemporaries in all situations. The chapters are relatively short and move along to keep your interest as a good story should. An enigma to everyone, her actions cause those around her to consider her insane. Find out the answer in this short but satisfying read.
This Is All He Asks Of You
Anne Egseth
2020 Silver Medal
152 Pages
Check current price
Fiction - Visionary
Reviewed by Edith Wairimu for Readers' Favorite

Anne Egseth's endearing literary work, This Is All He Asks of You, features letters written by an imaginative twelve-year-old girl to her absent father. Now twenty-two, Luna looks back at her twelve-year-old self through the letters she wrote then which remained unsent. In 2007, Luna is just getting acclimatized to life in Washington, D.C. after moving from Norway with her mother. To keep herself from getting bored, she begins to write about her experiences through the letters. Despite the changes, Luna's ability to identify the magical moments in her life and in nature remains. She wishes her mother would slow down and notice these moments too, but her mother is pragmatic and burdened by multiple responsibilities. Still, Luna's devotion to her mother is steadfast and together they share some beautiful moments.

This Is All He Asks of You is a heart-warming epistolary work that celebrates the beauty in the simple things in life. As the main character, Luna's curiosity, perceptiveness, and loving nature are inspiring. Though imperfect, Luna's relationship with her mother is heart-warming. The supporting characters are equally eccentric and interesting. I loved that the book is written through Luna's perspective, hence her opinions are highlighted. The letters also reveal Luna's intimate thoughts, including her wishes, struggles, and musings. The end of the novel is powerful and moving. It explores Luna's fears and dreams and culminates in a compelling scene. Heart-breaking yet still filled with hope, This Is All He Asks of You by Anne Egseth is an unforgettable story told through the words of a charming main character.
The Mars One Incident
Kelly Curtis
2020 Bronze Medal
200 Pages
Check current price
Fiction - Visionary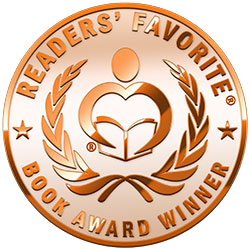 Reviewed by K.C. Finn for Readers' Favorite

The Mars One Incident is a work of science fiction with intrigue and thriller elements and was penned by author Kelly Curtis. Written for mature audiences due to some nonexplicit adult content, this otherworldly adventure takes us to the twenty-seventh century, in which utopia is now viewed as a place free from technology and its many temptations. Captain Alma Johnson is allowed to use some of these technological elements to protect the human race from the threat of invaders, but at the Mars One Station, she learns of a coup that could change everything that the people of Earth have come to know and trust. The trouble is, Alma doesn't know if she wants to protect them from it, or encourage them towards it.

Due to her imminent promotion and technology-related job, we meet Alma as an outsider with the whole world against her from day one. The life she leads is exciting, in a world of space pirates and revolutionaries where she and the good ship Indianapolis endeavor to keep the peace. Author Kelly Curtis endears us to this world instantly with close narration that lets us into Alma's mindset and immersive description that paints the incredible world beyond the tech-free utopia in vivid colors. Alma's dilemma is well drawn too, with clear conceptual ideas on both sides of the argument that give readers good food for thought and plenty of thrills and suspense. Overall, The Mars One Incident delivers a well thought out conceptual tale with a satisfying conclusion, from an author who shows much promise for future science fiction works.
Rachael's Return
A Novel
Janet Rebhan
2020 Honorable Mention
280 Pages
Check current price
Fiction - Visionary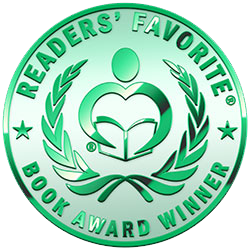 Reviewed by Vincent Dublado for Readers' Favorite

A dramatic supernatural tale of death and rebirth, Janet Rebhan's Rachael's Return tells the story of Caroline Martin, a successful middle-aged woman who undergoes a hysterectomy at the opening of the novel. With two teenage sons, she had hoped of having another child—a daughter this time. Little does she know that she is pregnant, and a clerical error has overlooked her gestation. Mary Anne Maynard, on the other hand, fights to keep the child alive inside her after she was brutally assaulted and shot by her abusive boyfriend. Behind the crisis these two women face, an unseen soul patiently watches, waiting for the opportunity to be reborn. Thor and Aurora, the spiritual guides, or if you want to call them angels, provide crisis intervention to ensure that this soul finds an ideal host. How Caroline's and Mary Anne's respective lives will connect makes this supernatural drama appeal to readers' emotions.

Janet Rebhan writes with clear intentions. New Age undertones are evident in certain descriptions, but it manages to sustain the drama and tension. The supernatural elements blend well with the narrative in the way that Thor and Aurora's imperceptible meddling appears as an act of fate. It does require reading with sharp focus as the multiple perspective narrative becomes an essential technique to better understand character sentiment. Rachael's Return hints of teaching spirituality so that it reads like a cross between The Alchemist and the parables of Jesus. It has a unique plot and is guaranteed to be a different book from what you have read lately. This is a recommended read to anyone who enjoys spirituality and emotional stories.
Athena's Choice
Adam Boostrom
2020 Finalist
276 Pages
Check current price
Fiction - Visionary
Reviewed by Christian Sia for Readers' Favorite

Athena's Choice by Adam Boostrom is a science fiction story with a setting in a distant future where men are extinct. A dangerous experimental virus has killed all men on earth. Fifty years later, in 2099, a project is initiated to bring men back to life, but it faces a threat —someone doesn't want this project to succeed. A mysterious message sent to the police points to Athena Vosh, a young girl who'd rather live an ordinary life than be entangled in controversy. When Athena joins the investigation, her dreams will offer clues, including a ruined library and an old book that can help unveil the identity of the saboteur. Her journey is filled with self-discovery and truths about happiness and gender. The biggest question is: Can they bring men back?

Athena's Choice is told in a unique style, featuring flashbacks, backstories, streams of consciousness, and logs. The writing is impeccably good and filled with strong imagery. The novel begins with a unique premise —a world robbed of men, and such a premise immediately introduces the reader to a strange phenomenon. Elements of the conflict are introduced from the opening pages and the tension between the survivors of a strange natural phenomenon and those who have held the higher ground is clearly described: "The big problem was that there were already people living on the higher ground and back then everyone used to be very bad at sharing. Some of the higher ground people even decided to kill the climb-it refugees in the name of selfish defense. Those people were called 'terrorists' and they were very bad." Adam Boostrom's novel is highly imaginative, fast-paced, and tightly plotted. The characters are sophisticated and elaborately developed. A mesmerizing read, indeed.
The Goddess Within
Iva Kenaz
2020 Gold Medal
201 Pages
Check current price
Fiction - Visionary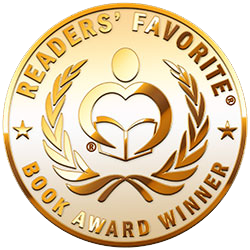 Reviewed by Jamie Michele for Readers' Favorite

The Goddess Within by Iva Kenaz is the sequel to the historical fantasy book The Witch Within, reading as a stand-alone with its young protagonist, Berka. With knowledge of what Berka divinely possesses, she is raised by her father in the 16th-century Italian wilderness, one which holds the mythical and magical that co-exist beyond the treacherous cities and villages constructed by man. The seclusion is a mixed blessing, but one her father was unwilling to avoid. As Berka grows into herself and the mystical realm that surrounds her, she meets a faun named Giss who offers the companionship she desperately needs. Her happiness is shattered when the world of man invades Berka's space, and she is forced to confront all she has been previously protected from.

Iva Kenaz writes with a panache that comfortably blends history, fantasy, and the refinement of literary fiction in The Goddess Within. A lot has gone into the story, and even with Berka at the helm, the guidance of spirits and transcendent creatures and entities help the young woman on both of her journeys; one of discovery of herself and the other to rescue and reclaim those she cares for and all she believes in. She is multi-dimensional and thoroughly fleshed out as a character, and the supporting cast—diverse and bountiful as they are—are independently constructed and easy to separate. I think this a wonderful story that can be enjoyed by readers of multiple genres, and would be equally comfortable recommending it to all ages.
Contact Author -