This Is All He Asks Of You
Anne Egseth
2020 Silver Medal
152 Pages
Check current price
Fiction - Visionary
Reviewed by Edith Wairimu for Readers' Favorite

Anne Egseth's endearing literary work, This Is All He Asks of You, features letters written by an imaginative twelve-year-old girl to her absent father. Now twenty-two, Luna looks back at her twelve-year-old self through the letters she wrote then which remained unsent. In 2007, Luna is just getting acclimatized to life in Washington, D.C. after moving from Norway with her mother. To keep herself from getting bored, she begins to write about her experiences through the letters. Despite the changes, Luna's ability to identify the magical moments in her life and in nature remains. She wishes her mother would slow down and notice these moments too, but her mother is pragmatic and burdened by multiple responsibilities. Still, Luna's devotion to her mother is steadfast and together they share some beautiful moments.

This Is All He Asks of You is a heart-warming epistolary work that celebrates the beauty in the simple things in life. As the main character, Luna's curiosity, perceptiveness, and loving nature are inspiring. Though imperfect, Luna's relationship with her mother is heart-warming. The supporting characters are equally eccentric and interesting. I loved that the book is written through Luna's perspective, hence her opinions are highlighted. The letters also reveal Luna's intimate thoughts, including her wishes, struggles, and musings. The end of the novel is powerful and moving. It explores Luna's fears and dreams and culminates in a compelling scene. Heart-breaking yet still filled with hope, This Is All He Asks of You by Anne Egseth is an unforgettable story told through the words of a charming main character.
The Mars One Incident
Kelly Curtis
2020 Bronze Medal
200 Pages
Check current price
Fiction - Visionary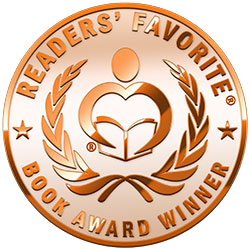 Reviewed by K.C. Finn for Readers' Favorite

The Mars One Incident is a work of science fiction with intrigue and thriller elements and was penned by author Kelly Curtis. Written for mature audiences due to some nonexplicit adult content, this otherworldly adventure takes us to the twenty-seventh century, in which utopia is now viewed as a place free from technology and its many temptations. Captain Alma Johnson is allowed to use some of these technological elements to protect the human race from the threat of invaders, but at the Mars One Station, she learns of a coup that could change everything that the people of Earth have come to know and trust. The trouble is, Alma doesn't know if she wants to protect them from it, or encourage them towards it.

Due to her imminent promotion and technology-related job, we meet Alma as an outsider with the whole world against her from day one. The life she leads is exciting, in a world of space pirates and revolutionaries where she and the good ship Indianapolis endeavor to keep the peace. Author Kelly Curtis endears us to this world instantly with close narration that lets us into Alma's mindset and immersive description that paints the incredible world beyond the tech-free utopia in vivid colors. Alma's dilemma is well drawn too, with clear conceptual ideas on both sides of the argument that give readers good food for thought and plenty of thrills and suspense. Overall, The Mars One Incident delivers a well thought out conceptual tale with a satisfying conclusion, from an author who shows much promise for future science fiction works.
Rachael's Return
A Novel
Janet Rebhan
2020 Honorable Mention
280 Pages
Check current price
Fiction - Visionary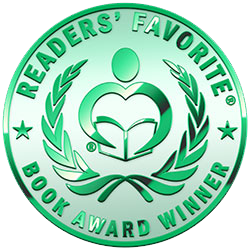 Reviewed by Vincent Dublado for Readers' Favorite

A dramatic supernatural tale of death and rebirth, Janet Rebhan's Rachael's Return tells the story of Caroline Martin, a successful middle-aged woman who undergoes a hysterectomy at the opening of the novel. With two teenage sons, she had hoped of having another child—a daughter this time. Little does she know that she is pregnant, and a clerical error has overlooked her gestation. Mary Anne Maynard, on the other hand, fights to keep the child alive inside her after she was brutally assaulted and shot by her abusive boyfriend. Behind the crisis these two women face, an unseen soul patiently watches, waiting for the opportunity to be reborn. Thor and Aurora, the spiritual guides, or if you want to call them angels, provide crisis intervention to ensure that this soul finds an ideal host. How Caroline's and Mary Anne's respective lives will connect makes this supernatural drama appeal to readers' emotions.

Janet Rebhan writes with clear intentions. New Age undertones are evident in certain descriptions, but it manages to sustain the drama and tension. The supernatural elements blend well with the narrative in the way that Thor and Aurora's imperceptible meddling appears as an act of fate. It does require reading with sharp focus as the multiple perspective narrative becomes an essential technique to better understand character sentiment. Rachael's Return hints of teaching spirituality so that it reads like a cross between The Alchemist and the parables of Jesus. It has a unique plot and is guaranteed to be a different book from what you have read lately. This is a recommended read to anyone who enjoys spirituality and emotional stories.
Athena's Choice
Adam Boostrom
2020 Finalist
276 Pages
Check current price
Fiction - Visionary
Reviewed by Christian Sia for Readers' Favorite

Athena's Choice by Adam Boostrom is a science fiction story with a setting in a distant future where men are extinct. A dangerous experimental virus has killed all men on earth. Fifty years later, in 2099, a project is initiated to bring men back to life, but it faces a threat —someone doesn't want this project to succeed. A mysterious message sent to the police points to Athena Vosh, a young girl who'd rather live an ordinary life than be entangled in controversy. When Athena joins the investigation, her dreams will offer clues, including a ruined library and an old book that can help unveil the identity of the saboteur. Her journey is filled with self-discovery and truths about happiness and gender. The biggest question is: Can they bring men back?

Athena's Choice is told in a unique style, featuring flashbacks, backstories, streams of consciousness, and logs. The writing is impeccably good and filled with strong imagery. The novel begins with a unique premise —a world robbed of men, and such a premise immediately introduces the reader to a strange phenomenon. Elements of the conflict are introduced from the opening pages and the tension between the survivors of a strange natural phenomenon and those who have held the higher ground is clearly described: "The big problem was that there were already people living on the higher ground and back then everyone used to be very bad at sharing. Some of the higher ground people even decided to kill the climb-it refugees in the name of selfish defense. Those people were called 'terrorists' and they were very bad." Adam Boostrom's novel is highly imaginative, fast-paced, and tightly plotted. The characters are sophisticated and elaborately developed. A mesmerizing read, indeed.
The Emissary Book 1
The One Great Year Series
Tamara Veitch and Rene DeFazio
2019 Gold Medal
180 Pages
Check current price
Fiction - Visionary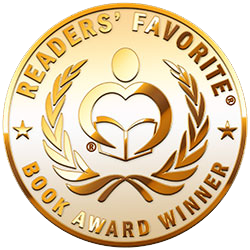 Reviewed by Charles Remington for Readers' Favorite

Quinn is the present-day incarnation of an ancient soul, cursed with the memory of his numberless past lives. He is the envoy of an ancient civilization in search of the love and soulmate he lost thousands of years ago. The Emissary by Tamara Veitch and Rene DeFazio chronicles his early life in an idyllic city prior to the Great Year turmoil, a cataclysmic planetary event which occurs every 26,000 years. In this original life he is called Marcus - he has two close friends, Helghul, a boisterous, ambitious young man and Theron, the daughter of the city's spiritual leader. The love that develops between Marcus and Theron breaks up the friendship, and a jealous Helghul is enticed by dark forces to embrace their nefarious plans for the future of mankind. After the turn of the Great Year and the destruction of the trio's society, we follow Marcus through a number of incarnations where, as an emissary, he is tasked with promoting knowledge, peace and harmony, while searching for his lost love. His efforts are hampered by his former friend, but now sworn enemy, Helghul, who pursues a very different agenda. Which line will the new civilization of planet Earth follow? Can Marcus /Quinn prevail over the dark forces that have seized control over his former friend? Will he ever be reunited with his lost love Theron?

The basic tenet of The Emissary is the concept that our sun is part of a binary system with the two suns reaching a nexus every 26,000 years. At this time a great change will take place on our planet and some believe a new Dark Age will commence. Tamara Veitch and Rene DeFazio have produced a compelling narrative, full of intriguing concepts and insights, which moves at a brisk pace through a lucidly-imagined history. The ambitious theme is peopled with rounded, believable characters and pulls no punches in its descriptions of turbulent times. I enjoyed the story and was prompted by the list of references at the end to look further into the concept of the Great Year. I hope the authors will accept this as a compliment to their narrative skill. Well-written and researched - a sound, thought-provoking start to what I predict will be a successful series.
Fresh off the Starship
Ann Crawford
2019 Silver Medal
154 Pages
Check current price
Fiction - Visionary
Reviewed by K.C. Finn for Readers' Favorite

Fresh off the Starship is a work of contemporary chick lit with a science fiction style twist, written for adults by author Ann Crawford. The heroine of our tale is Missy, a being from a race far across the galaxy, who is sent to Earth with a single mission: help humanity by whatever means she can. But something goes wrong in Missy's travel plans, and instead of arriving in Washington, D.C. where she can help the world on a higher political scale, she ends up in Kansas. This strange environment presents challenges that Missy wasn't prepared for, but she is determined to fulfill her mission no matter where she is. What follows is a light and enjoyable adventure that comments on human nature and the beauty of our world.

Sometimes you need to see the world through someone else's eyes to appreciate what is still good about it and in the current state of the world, that's more true than ever. The story author Ann Crawford presents is light but executed beautifully, lifting readers out of their contemporary misery to rediscover what it is about being alive that is so fantastic. Missy's plot line is much as you'd expect from this hi-jinks kind of tale, with an amusing romance plot and a lot of misplacement and confusion on her part that's very funny, but it was the wider ethos of the tale that really grabbed me. Overall, Fresh off the Starship is a brighter look at life today that is sure to keep you smiling from page to page.
Gillyflower
A Novel
Diane Wald
2019 Bronze Medal
166 Pages
Check current price
Fiction - Visionary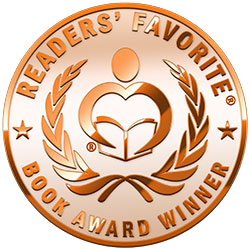 Reviewed by Kristy Vee for Readers' Favorite

Gillyflower by Diane Wald is a tender and magical story about two sensitive souls who cross a unique kind of path. When Nora Forrest, a talented artist, learns that her longtime crush, Irish actor Hugh Sheenan, will be in Manhattan for the production of The Lion's Share, she cannot believe her luck. At the theatre, something peculiar occurs and touches them both in a way they can't begin to explain. Nora decides to mail Hugh the hauntingly beautiful scene she captured in her mind, attached with a letter. Her only hope was that he'd frame the drawing and it would be a lovely reminder of his days in New York so Nora is taken by surprise when Graves, Sheenan's personal secretary, reaches out to invite her to lunch with Hugh. She's both nervous and excited, having no idea what to expect, but what she didn't see coming was his blatant rudeness, and things take a turn in a way neither could've imagined.

Gillyflower is an intriguing, romantic, mysterious tale told from Hugh, Nora, and Leon's perspectives. The perfect combination of suspense, romance, mysticism, and fantasy make this unique plot that much better. Gillyflower starts off strong and stays that way the entire way through, making it the kind of easy-to-read, well-paced story you won't soon forget. Diane Wald does an excellent job of giving each character their own personality and viewpoint with just the right amount of back story to understand them well. I really enjoyed this book and am quite certain that any reader will feel like they've walked right into a dream with this one. Great job. Five stars!
The Emerald Tablet, Book 2
Tamara Veitch & Rene DeFazio
2019 Bronze Medal
474 Pages
Check current price
Fiction - Visionary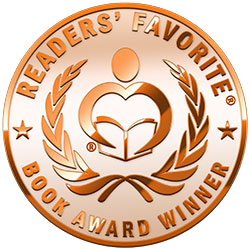 Reviewed by Charles Remington for Readers' Favorite

Quinn is an emissary. Born in ancient Atitala, sometimes known as Atlantis, more than thirteen thousand years ago, he carries the memory of the countless lives he has lived through the darkest period in Earth's history. That knowledge, along with the loss of the love of his life, weighs heavily on him. To remember all one's past lives is not a gift - it is a burden. But today, in Seattle of all places, to his surprise and great joy, his soulmate is delivered to his apartment by his best friend. There are some snags, however. Nate, the best friend, has declared he is in love with her, and Eden, which is her name in this incarnation, has no past life memory, so Quinn is a stranger to her. Thus commences The Emerald Tablet, the second book in The One Great Year series by Tamara Veitch and Rene DeFazio, a far-reaching narrative which will take you on an incredible journey through our planet's history.

The sweeping storyline will take you to the last days of Atitala, the pinnacle of the previous twenty-six-thousand-year cycle and its destruction as the new age begins. Three characters, interlaced like 'the cords of a whip', carry the narrative through ancient Greece and Egypt and the Mongolian Steppes, right through to the Second World War and on to the present day. Carefully researched historical detail brings fantastic clarity to the past lives of the characters and the times in which they live, bringing the carefully structured plot to a truly breath-taking finale.

I thoroughly enjoyed The Emerald Tablet, particularly the handling of historical characters like Plato and Aristotle, and the careful construction of the places and times, with lucid depictions of life on the Mongolian plains and the streets of Paris during the Second World War. The well-written narrative moves along at a brisk pace, introducing many original, thought-provoking concepts and ideas along the way. As with book one in the series, which I also enjoyed, I was again prompted to look up several historical events and was happy to find them accurately reported. A good few New Age ideas and concepts are also woven into the storyline. Crystal Children, also known as Indigo Children, was another subject I was prompted to look up. Tamara Veitch and Rene DeFazio have produced an exciting adventure story which also manages to incorporate many historical facts along with some astounding New Age ideas. An excellent second installment to what I believe will be a very successful series. I do not hesitate to recommend this book.
Fat Dreams
Idris Ostrovsky
2019 Honorable Mention
Kindle Edition
Check current price
Fiction - Visionary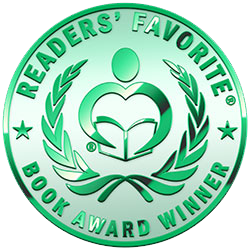 Reviewed by Rabia Tanveer for Readers' Favorite

Fat Dreams by Idris Ostrovsky is a novel about an aging man's journey towards self-discovery and self-love. I thought the theme and the atmosphere of the story would be very grim and dark, but it was actually very positive. Although the pace of the novel is slow, it doesn't deter the reader. The pace is almost soothing in a way that lulled me into reading on. Instead of feeling bored or sleepy, I actually became more invested in the protagonist's journey, his growth and the way he was simply evolving. The narrative takes you on a journey that you wish would never end, especially when the protagonist has reached a point where he is accepting and digesting and just moving forward. The imagery is so descriptive, the sentences are very crisp and the story itself is very entertaining.

This is the story of Professor Leopold Traum, a brilliant professor who goes on a journey of a lifetime to discover himself. He started the journey to Ythvk, the most mysterious of the desert tribes, in the name of scientific exploration and knowledge. However, he soon realizes that this is more than just gaining more knowledge. He has to fight for his survival, look for ways to secure himself, feed himself, and find out what he is really made of. He has to fight his own darkness and has to face a side of life that he never anticipated. He left the comfort of his home to find some mysterious tribes, but in the end, he actually found himself.
Whispers from Prophecy
The Chikondra Trilogy: Love Bear the Challenge
Sandra Valencia
2019 Finalist
476 Pages
Check current price
Fiction - Visionary
Reviewed by K.C. Finn for Readers' Favorite

Whispers from Prophecy is the second book in the fascinating and conceptual The Chikondra Trilogy, penned by author Sandra Valencia. Subtitled Love Bear the Challenge, this adult-content book continues the meaningful relationship of Sandra Warner, now taking on her husband's last name, Sirinoya. As she and the Field Minister navigate their own new relationship, Warnach's position and mission are in jeopardy as tensions and rebellion loom on the fringes of the galactic union. As Warnach wavers, Sandra grows and thrives in her new role, discovering innovations and new connections that inspire her husband to rethink his doubts about his vocation. It is Sandra's inquisitive mind that might just get them through it all.

Pairing politics, fantasy elements, family ties, and personal relationships is not an easy feat, but author Sandra Valencia brings the same art of balance to this second Chikondra Trilogy novel as she did to the first. Sandra and Warnach's bond is more powerful than ever, interspersed with inspiring phrases that elevate their romance beyond the physical into a true spiritual and intellectual connection, which is always refreshing to see. As this intimacy plot weaves in and out of the storyline, the political ideas and new mysteries of the current plot come to the fore, where the excitement really hots up as Sandra makes new connections and reveals some secrets that bring about new characters, alliances, and dangers. Overall, Whispers from Prophecy: Love Bear the Challenge continues an already excellent series with new and innovative plot ideas, as well as solid character development.
Contact Author -