Dirty C.O.
Rod Ballard
2017 Finalist
144 Pages
Check current price
Fiction - Urban
Reviewed by Gisela Dixon for Readers' Favorite

Dirty C.O. by Rod Ballard is an exciting thriller with a realistic plot and storyline. Dirty C.O. is set against the backdrop of the criminal justice system and the police who work to uphold it. Dirty C.O. tells the story of one such man, Tristan Irving, a correctional officer with a small family of his own. The story begins with an introduction to Tristan himself in the first person and his encounters as an inexperienced correctional officer as he learns the ropes. Working closely with inmates in the prison, Tristan meets the good, the bad, and the ugly. When the opportunity comes his way of making some extra cash, he decides to take it just that one time. However, as is usually the case, the money becomes more and more of a draw until Tristan blurs the line between right and wrong on a regular basis.

I thought Dirty C.O. by Rod Ballard was an exceedingly well written novel and I found myself engrossed in the book and wondering what would happen to Tristan. Tristan, as the main protagonist, is well portrayed with shades of grey, just like everyone else in the world. Although the struggle is between right and wrong, Rod Ballard's handling of the issue is such that I could honestly see both sides of the story. This novel offers a realistic perspective on the motivations as well as challenges that people face every day in choosing between right and wrong. The depiction of what truly happens inside prisons, the portrayal of inmates, and the rough and tough life that sometimes goes along with it is well done. Overall, this is a great book and a thrilling suspense read that I would certainly recommend.

Goodbye, Rudy Kazoody
A.A. Freda
2017 Bronze Medal
317 Pages
Check current price
Fiction - Urban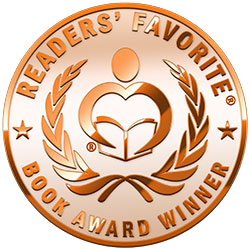 Reviewed by Arya Fomonyuy for Readers' Favorite

Goodbye, Rudy Kazoody by A.A. Freda is powerful, lyrical, and heartwarming — but the story will break the reader's heart more than once. Set against the backdrop of a revolutionary New York Bronx neighborhood, this mystery narrates the life of Joey, an emigrant from an Italian city, his quest for love, and his journey to solve the mystery of Rudy Kazoody, a man who might be connected to the tragic fate of a group of teenagers in the early '60s. The mystery of Rudy Kazoody will haunt the young man, become an obsession, and make him feel that he must solve it to become complete. But can he? Can he find out who this mysterious man is?

There is a lot going on in Goodbye, Rudy Kazoody and there is a lot of entertainment for those who love coming-of-age stories and mysteries. The language is wonderful, and the first person narrative is so skillfully executed that it draws readers into the story. The author combines different genres into one story that is fast-paced and utterly intriguing. The characters are carefully sculpted, reflective of the history and culture of the time. Readers will love to watch Joey, the protagonist, as he evolves from a timid young man without the courage to talk to women into a self-confident man taking control and seeking answers. I enjoyed the entertaining and plot-driven dialogues, able to bring powerful images to the minds of readers, and as I read some of them, I got clear ideas of what the characters look and feel like. A.A. Freda is, no doubt, a great narrator, and an accomplished entertainer.
Love Changes
Is There Enough of Mia to Go Around
Eartha Watts-Hicks
2017 Silver Medal
380 Pages
Check current price
Fiction - Urban
Reviewed by Divine Zape for Readers' Favorite

Love Changes: Is There Enough of Mia to Go Around by Eartha Watts-Hicks follows the story of Mia Love and her heartaches, exploring her emotional growth, and the ultimate choice she has to make between chasing love and embracing her heart's deepest desire, a story that reminded me so much of the characters in Paolo Coelho's novels.

Mia stops her college education so she can work and support her live-in boyfriend, Spider. She is head over boots in love with the guy, who works for a simple record label, even if no one sees any reason why she should want to marry him. But then she becomes pregnant and her life revolves around Spider and her newborn baby, but will Spider make the ultimate decision to marry her when he catches a break in the music industry? Over time, Mia and Spider have many arguments on the subject of marriage. But things get even more complicated when a third party comes onto the scene, Romell, who, in the guise of a good friend, gets a whole lot of benefits. Watch this stunning drama as Mia navigates her choices, torn between what others want her to do and what she believes could create her ultimate happiness.

Eartha Watts-Hicks' novel presents a drama that takes place in everyday life. As I read through this story, I couldn't help but think about how we make important choices about who to marry and how to live our lives. Love and pain are featured as powerful themes and the reader will be interested to find out how these themes are interwoven with family secrets and lies, building a plot that is both gripping and utterly entertaining. Love Changes: Is There Enough of Mia to Go Around is a story that will delight and inform readers, a page-turner.

Black and White
Ben Burgess Jr.
2017 Gold Medal
340 Pages
Check current price
Fiction - Urban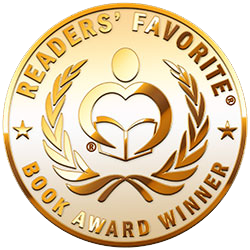 Reviewed by Ray Simmons for Readers' Favorite

There are a lot of things you can say about Black and White by Ben Burgess Jr. A lot of good things actually. But the thing that kept popping into my mind as I read it is that this novel is so timely. The Obama era has just finished and the Trump era is just beginning. As far as race relations and racial politics go, America seems to be a very angry and confused place. I don't go out of my way to read novels like Black and White. They can be a little depressing if they are not told just right. Everybody has a different idea about what "just right" is, but for me, Ben Burgess gets it exactly right in Black and White. It is a controversial and emotional subject, but it is a great novel. Good writing can make the controversial exciting and even appealing. Ben Burgess isn't a good writer. He's a great one.

Black and White takes two racially charged legal cases that would be problematic for any attorney and gives them to a team that consists of one black lawyer and a white one. They have very different backgrounds. They have very different lives, even though they work for the same firm. This entire novel is a study in the contrast between white lives in America and black lives in America. Ben Burgess writes about this difference, not by telling us but by showing us. Black and White is about as realistic as writing can get. It takes a master to get America just right in a story like this and Ben Burgess does a masterful job of dissecting life from various social, economic, and legal perspectives.



Bliss
1. Drug 1. Goal . Money
B.A. Talarico
2016 Finalist
Kindle Edition
Check current price
Fiction - Urban
Reviewed by Rabia Tanveer for Readers' Favorite

Bliss by B.A. Talarico is a thrilling ride into the drug world where anything and everything can happen. The story follows two men from opposite sides of life. These polar opposites started a dangerous journey with their ambition and determination. JJ always had a thirst to do something in the chemical industry. He always wanted to help people and create drugs for pharmaceutical companies and have them help people to the best of his abilities.

Smurf was also born in Chicago, but on the opposite side of JJ's tracks. When JJ was dreaming about going to college, Smurf was thinking about all the ways through which he could become a great force in the drug world. Fast forward a few years and both have achieved their dreams. JJ created a compound, Bliss, which can benefit millions. But if it is mixed with Smurf's plans, it can be dangerous and the beginning of a tug of war that can end very, very badly.

Where do I start? This novel is an avid reader's heaven. The writing style, the pace, the characters, the suspense, the setting, the thrill, the dialogue, and the picture perfect quality of the story are everything a reader looks for. I was happy and satisfied by the time I was done with this novel and I finished it quite quickly because I could not wait to see how it ended. The writing style is perfect for this genre. It keeps you interested and your heart beating to make sure that you don't put this novel down until you have read it till the end.
Code Black
Joe Peters and Bill Fleming
2016 Honorable Mention
450 Pages
Check current price
Fiction - Urban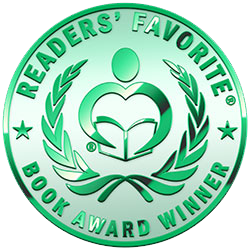 Reviewed by Divine Zape for Readers' Favorite

Code Black by Joe Peters and Bill Fleming is an interesting blend of mystery and thriller set against the not-so-obvious reality of modern Boston. One of the MBTA transit stations has been hit by what appears to be a terrorist attack and everyone is speculating. It would be easy to accuse international terrorists, and that is normal, except that there is a twist in the story that is fed to the public. What if this attack is actually a staged scene, a disguise by someone or a group too close to home? Could someone be using the international terrorists to cover up a homicide? Only one man knows the truth and what he knows will surprise everyone, plus readers. Does he have what it takes to bring the truth to light?

Code Black by Joe Peters and Bill Fleming is a story that unveils the problems the MBTA faces every day. The characters are engaging in a unique kind of way and the authors have this uncanny ability to make readers feel as if they were walking side by side with the characters. The prose is highly descriptive and paints a very convincing reality of Boston with its ills and woes, the hostilities, the stabbings-in-the-back, the racial conflicts, and the problems that people have in their daily lives. The plot is filled with numerous instances of humor and suspense, well-structured to make readers keep turning the pages. The social and political commentary will come across as an eye-opener to readers who know little about Boston.
The Velvet Rope
Based On Real Events
Brent Lymer
2016 Bronze Medal
284 Pages
Check current price
Fiction - Urban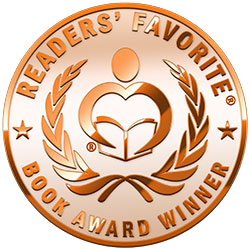 Reviewed by Rosie Malezer for Readers' Favorite

The Velvet Rope is a memoir written by Brent Lymer, detailing life as a nightclub doorman in the 1990s. Working in a low-paying, high risk job is the most fun that Brent had ever had. Wearing a suit and working in an office means having to be careful at all times that you don't offend or hurt people's feelings, but working the door at a busy nightclub allows him to act like a man and enjoy life at the same time. Whenever Brent shows up at his day job, sporting a black eye after a rough night on the job, he tells the curious-minded that it is a sports injury from a hockey stick during a game from the night before. Some believe him. One of the most important aspects of the job is knowing that your colleagues will have your back (and that they know that you have theirs) at all times. The other is being able to win a debate over whether Superman or Batman would be victorious in a fight against each other. Often, when 'escorting' one bad apple from the premises, the bad apple's friends will want to take you on for simply doing your job. Without backup, 'hockey stick' sporting injuries become a regular event.

I grabbed this book out of intrigue, yet found myself laughing out loud before I had even hit the first chapter. Brent Lymer has a unique spin on the English language which is up front and jumps out at you, tickling your funny bone one minute, while leaving you stunned and fully gobsmacked the next. The Velvet Rope is truly an eye-opener, revealing the perks and perils of being a doorman/bouncer/host. Thanks to Brent Lymer's hard-hitting delivery, in depth behind-the-scenes views, and stories of the dangers of the job, the humor that keeps the night flowing smoothly, and the rough-and-tumble that drunken patrons put forward, I have a whole new respect for the staff that work the door of any establishment, keeping the patrons and employees safe while ensuring their own people stay in one piece by the end of the night. I very much enjoyed reading The Velvet Rope and recommend it to anybody who loves a good laugh while learning about the unsung heroes that keep us safe at party time.
Ninth Ward Blues
Janelle Smith Toussant
2016 Silver Medal
237 Pages
Check current price
Fiction - Urban
Reviewed by Jack Magnus for Readers' Favorite

Ninth Ward Blues is an urban fiction novel written by Janelle Smith Toussant. Tracey's life changed dramatically when she was thirteen years old. Her parents hadn't been getting along for some time, but they finally decided they just couldn't live in the same house anymore. Tracey's dad moved into an apartment, and her mom sent Tracey and her little sister, Lynette, to the Ninth Ward to live with their grandmother, Ma-Me, so she could go to college and get a profession. When Tracey's dad told her the news, her mind was on the Cosby Show she was missing. By the time he finished, she realized that she was losing the parent she had bonded most closely with. Tracey was her daddy's girl, even if she didn't look at all like him and shared her mother's features. She and her dad both sang -- singing and music formed the center of their world. Tracey's first public performances were at the Mount Zion Baptist Church where the family worshipped, and her first solo there was at the age of four. Some day Tracey would be a singing star like her dad, but for now, she was missing both her mom and her dad, and had to get used to living with Ma-Me, who was loving but probably the grumpiest person Tracey had ever met.

Janelle Smith Toussant's urban fiction novel, Ninth Ward Blues, is a masterfully told tale of a young teen's coming of age and early adult years in New Orleans' Ninth Ward. I was immediately transfixed by Tracey's tale and frequently had to remind myself that this was a novel and not a memoir. Within the first few chapters, however, Tracey had become so real to me that her being a fictional character didn't matter in the least. Toussant had so fully created her, breathed life into her thoughts, dreams and aspirations that the magic just happened. Ninth Ward Blues is a compelling, lyrical and magnificently written book. Toussant's characters leap from the pages with all their faults, flaws and humanity there for the reader to share, commiserate with, and be inspired by. I couldn't pull myself away from the story, even for dinner, and was so pleased to discover that there's a sequel in the offing. Ninth Ward Blues is a dream of a novel, and it's most highly recommended.
Daddy's Girl
Ben Burgess Jr.
2016 Gold Medal
Kindle Edition
Check current price
Fiction - Urban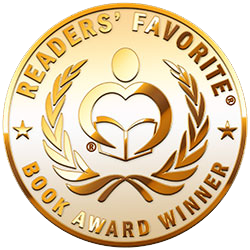 Reviewed by Rosie Malezer for Readers' Favorite

Daddy's Girl is a novel written by Ben Burgess Jr. A 2:00 am telephone call is all it takes to fully wake Nick Johnson. The mother of his child, Vickie De Luca, has gone into labor one month early and threatens to sign the baby over to the state if he is not there to prevent it. Panicked and hung over, Nick rushes to the hospital as fast as he can and is able to witness the birth of his daughter, Lynn, after receiving disgusted looks from the nurse at the disheveled Black man standing before her. Nick had met Vickie while doing renovations for her mobster husband, Frank, and after catching Vickie mid-dress, one thing had led to another, resulting in a highly guarded secret pregnancy. Choosing to continue her lavish lifestyle with Frank, Vickie makes it clear that she wants nothing to do with the baby, before handing her to Nick and disappearing. As Nick continues to go clubbing and brings strange women home for sex, he soon realizes that he needs to choose between his daughter and his drunken ways – a choice which becomes easy after a close call with death. Lynn has many difficult questions for her father over the years – questions about her mother, her skin color, and why her father never seems to have her back when she is in trouble. As Lynn physically grows, Nick grows up emotionally as he realizes that fatherhood is one of the most difficult, yet most rewarding jobs a man can ever have.

This story really hit home for me and gave me a whole new appreciation for my own father – a Black man who had no choice but to raise me on his own. Ben Burgess Jr. has captured every possible aspect of fatherhood while tackling bad habits and tough choices. Initially, the main character, Nick, relies on everybody else for help with his daughter and soon takes them all for granted, but when they all desert him, he is forced to wake up and fully face the situation he is in. The writing style of Daddy's Girl is so fluent and easy to absorb, painting the perfect picture in my head of the events in play. The sequence of events was brilliantly delivered, starting with the panic of a premature birth, then how he had actually met the mother of his child – a woman who is married to a mobster and wanted to get back at her husband after he had cheated on her – before continuing to Lynn's childhood and Nick's realization that he is solely responsible for his daughter's well-being and safety. Every one of the characters was complex, yet believable. I fully enjoyed reading Daddy's Girl and recommend it to mature readers who enjoy inspirational tales with a full spectrum of drama, humor, heartbreak, tragedy and self-sacrifice.
The Warmest Winter
A James Gordon Mystery
Greatest Poet Alive
2015 Finalist
343 Pages
Check current price
Fiction - Urban
Reviewed by Rabia Tanveer for Readers' Favorite

In The Warmest Winter by Greatest Poet Alive, a well-known doctor, Dr. Miles Livingston, is the prime suspect in the murders of his wife and his two girls. They were killed in their own home in a brutal murder. Miles asks his attorney friend James Gordon to represent him in court, even though he is not a criminal lawyer. As Miles is his friend, Gordon agrees. But as soon as he delves into the case, he finds out that everything is not as it seems. There are secrets that can destroy the life of his friend.

Miles is not being one hundred percent truthful with Gordon and Gordon cannot help him if he is not co-operating. As Gordon investigates deeper into the murder, a new tale is revealed and he is confused. Along with that, his own domestic life is disturbed. He is trying to find answers for his own life and marriage. Can he save his friend when his own life is so problematic? Is his friend Miles really the culprit or is someone framing him for the murders?

The Warmest Winter was a great, thrilling thriller. If I remember correctly, James Gordon is a fantastic poet. Turns out he is also a talented thriller/mystery writer. This novel is a compelling mystery with an attorney who is ready to dig in deeper and get his hands dirty. He does not shy away and I really like such characters. I love a story when I cannot guess who the killer is. I really enjoyed the novel and loved this story. I gave it a 5 star rating because it held my attention and made me read it until the very end. Great job!
Contact Author -