Good Americans
The Human Tragedy Volume 1
Tejas Desai
2020 Finalist
369 Pages
Check current price
Fiction - Urban
Reviewed by Louise Hurrell for Readers' Favorite

Good Americans by Tejas Desai is a collection of short stories, mostly dealing with experiences of people of color in the United States. Right off the bat, this collection won't be for everyone. However, as a whole, the collection works well. Having that core theme of immigration means the stories flow into each other nicely. The ones that stood out were 'The Apprentice' and 'The Mountain'. 'The Apprentice' was wonderfully constructed; our narrator is a very engaging character who you're happy to go along with and the storyline builds up to a satisfying conclusion. It isn't necessarily a happy ending – none of the stories have that – but it is a powerful one. 'The Mountain' is a very bittersweet story but at the heart of it is the friendship between Peter and Nilesh. They both contemplate their futures and how their expectations of it have been altered or thwarted entirely. Watching them contemplate their struggles whilst helping one another was very endearing, and I think would resonate with anyone who has felt anxious about their future.

Yet, as with all short story collections, some stories are weaker than others and Good Americans is no exception. As mention beforehand, Good Americans won't be for everyone. There are stories such as 'Dhan's Debut' which will split opinion (I liked it due to that bizarre plot twist) and the themes and language used throughout will alienate some readers. But the collection does have some solid storytelling and is incredibly thought-provoking. The blurb compares it to the works of Mark Twain and William Faulkner, but a few of the stories reminded me of Ottessa Moshfegh's writing. It is a very provocative, grimy, hard-hitting collection, and one that will certainly divide readers.
Day 33
Aisha Graham
2020 Honorable Mention
220 Pages
Check current price
Fiction - Urban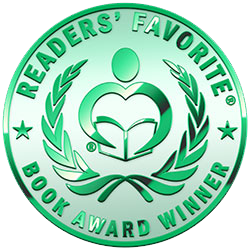 Reviewed by K.C. Finn for Readers' Favorite

Day 33 is a complex psychological murder mystery written by author Aisha Graham. Highly graphic and only suitable for adults, this winding plot follows the interior narrative and exterior life of a young woman named Evita who is going through a hard time in her life. She is clearly traumatized by the death of her mother, Vivian, and even after thirteen years the mystery surrounding her death haunts Evita, both in her waking hours and through terrifying nightmares. As she seeks out therapy with Dr Diana Halal, Evita begins to unlock corners of her mind she didn't know were even there, and in doing so her journey to self-enlightenment begins, but it won't be without its costs.

Aisha Graham is clearly a writer concerned very deeply with character rather than the overall plot, so readers who really want to get into the mind of another person are sure to enjoy delving into Evita's head. Although it's a reasonably quick read, it's worth taking the time to slow down and digest Evita's unfolding feelings to really get the full psychological impact of what she's going through, and there are times when you might need to put the book down and read something cheerier in between. However, the overall journey that Graham has created is well worth persevering with, because it presents a fascinating work of deep character analysis that will leave you thinking for days afterwards. I'd definitely recommend Day 33 to readers seeking literary psychological fiction that's unlike anything they've read before.
Our Bathtub Wasn't in the Kitchen Anymore
Gerade DeMichele (Pen Name of Anthony G. Picciano)
2020 Bronze Medal
240 Pages
Check current price
Fiction - Urban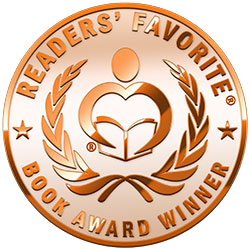 Reviewed by K.C. Finn for Readers' Favorite

Our Bathtub Wasn't in the Kitchen Anymore is a work of fiction in the historical, coming of age and urban life sub-genres, and was penned by author Gerade DeMichele. Set in the 1950s and 1960s in the United States of America, this heartfelt tale follows its protagonist through the experiences of growing up in an Italian family in the South Bronx. From deeply entrenched Catholicism to street violence, hopeful dreams, and gentrification, the work explores how the young man and his wider community try to survive and stay together. What results is a very emotional and realistic work of fiction with plenty of cultural delights and true heart.

Author Gerade DeMichele has crafted a highly immersive and heartfelt novel that clearly comes from a true place deep in the author's heart. Readers who have experienced this life and culture are sure to find it an experience of pure nostalgia, but there's also plenty of trials and tribulations in the plot which keep it fresh and exciting. Despite its historical setting, the work has ties to its future and its place in the world, which makes this a highly accessible read for those who weren't around at the time but want to learn more about the heritage. One of the features which I enjoyed a great deal about the novel was its flair for dialogue, which really characterizes different figures uniquely, and delivers such a deep understanding of the culture and bonds among people. Overall, I would highly recommend Our Bathtub Wasn't in the Kitchen Anymore to all historical urban fiction fans.
Centaurius the Prophecy
Book One of the Green Galaxy Series
SJ McGarry
2020 Silver Medal
230 Pages
Check current price
Fiction - Urban
Reviewed by Jessica Barbosa for Readers' Favorite

Centaurius the Prophecy is book one of the Green Galaxy Series by SJ McGarry. A dark, corrupt threat rises and puts the planets Centaurius and Earth in grave danger. This destructive entity is called the Red Brume, a creation that poisoned everything in its path and, according to the archives, it is the most feared of all prophecies. It is capable of devastating everything, an evil force driving the exploitation of natural resources. However, a certain hero stands in its way: the promised Princess Warrior of Centaurius, foreseen by the prophecies; Nella Grizel Reiner. It is clear that Nella cannot fight this powerful foe alone. She travels to Earth with her protector and mentor, Konan, two agents from the Interplanetary Galaxy Operatives (IPGO), and her Fur and Feathered Warriors in a mission to find Nella's mirrored Earth Warrior - the chosen one foreordained in the Book of Twenty. Bonded together, working as a team, the Centaurius Princess Warrior and the mirrored Earth Warrior will become fearsome and powerful advocates for the survival of both planets and galaxies.

SJ McGarry has created a detailed, science fiction story that uniquely depicts the fragile but delightful essence of Nature, the different life forms it governs, and the influence humans have over them, good or bad. I saw this as a story that portrays the weight of responsibility and stepping up to help save what is important. One of the many things I found interesting about this story's idea is how nature and technology seamlessly blend together to create a unique and distinctive world that continues to pull me in with every new and remarkable concept introduced. I found the different gifts the characters had to be one of the most intriguing things in the book, like the ability of galaxy living resolution (GLR) which divines the intent of any living being or the gift to communicate with all creatures. I found the book to be thoroughly enjoyable; there was never a dull moment as I thirsted for every chapter that pulled me deeper into its fascinating plot. The story is descriptive and imaginative and I looked forward to learning more about the planet Centaurius and its people. There is so much raw potential in Centaurius the Prophecy that I get goosebumps just thinking of what could possibly happen next.
Top Producer
A Novel of Suspense
Laura Wolfe
2020 Gold Medal
303 Pages
Check current price
Fiction - Urban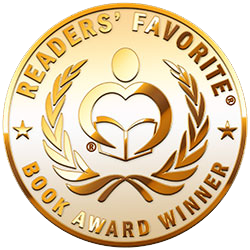 Reviewed by Sherri Fulmer Moorer for Readers' Favorite

Mara Butler believes her lousy luck has finally changed when she lands a job with Jacqueline Henderson, one of Chicago's top real estate agents. As a newbie in the business and fresh out of a firing and a failed romantic relationship, she believes her new career will not only launch her into the adulthood of her dreams but allow her to help with the bills from her younger sister's battle with cancer. She's excited about this opportunity until she gets a mysterious text from Jacqueline's former assistant, warning her against taking the job. But as so many twenty-somethings starting out in the world, she needs the job and all the perks it offers to set her life straight. Mara disregards the warning and dives fully into Jacqueline's real estate world, only to find out that it's a dirtier business than she ever imagined as Jacqueline takes unethical and ruthless actions to ensure that she will be next year's Top Producer for the Chicago area. Top Producer, by Laura Wolfe, is an excellently written mystery with an ending that you'll never see coming.

I loved Top Producer for so many reasons. It's a solid suspense novel, and I can relate both to Mara's desperation to become successful in young adulthood as well as Jacqueline's desperation to reach the pinnacle of her career. Both are characters very much like people you meet in real life, right down to questionable ethics and even more questionable actions as they both vie to be the "best of the best," albeit for different reasons. Laura Wolfe did an excellent job of creating a world that perfectly reflects ours, and the quiet desperation that we all feel from time to time in our chosen careers. But more than that, this is just a great, intriguing, novel. Definitely my first "top pick of 2020." You've got to read this novel!
Spyder Bones
Oliver Phipps
2019 Finalist
Kindle Edition
Check current price
Fiction - Urban
Reviewed by K.C. Finn for Readers' Favorite

Spyder Bones is a work of metaphysical fantasy fiction penned by author Oliver Phipps, which explores the spiritual realm and what lies beyond the ordinary plane of existence. In 1969, we meet a soldier and combat medic Aaron whilst he is serving his second tour in Vietnam. He has a girlfriend out there and a life which he has settled into, but everything changes when a deadly fall from a plane sends him into a coma. Here, Aaron (or Spyder, by his nickname) experiences a totally different realm with a much bigger war going on than the one he was originally fighting. Here, explorations of good versus evil, religion and the spirit bring new challenges to Spyder within his own mind.

Suitable for mature readers due to some of the content and dark themes, this is a real thinking point of a novel which also offers plenty of action, battle scenes, and interesting character development. Though it will not suit all fantasy tastes due to the loose nature of the plot structure, the world of demons, angels and mystical things which Spyder enters following the fall is full of interesting creatures, powerful action sequences, and thoughtful themes. Author Oliver Phipps focuses on concept and atmosphere quite heavily, making this a lavish read with many factions, enemies and warriors to get to know, with a fast-paced plot line that literally travels at the speed of light sometimes. Overall, Spyder Bones is an enlightening urban fantasy work with plenty of excitement packed in.
Smoke Gets In Your Eyes
Diamond La Rue
Nascha A Joli
2019 Honorable Mention
695 Pages
Check current price
Fiction - Urban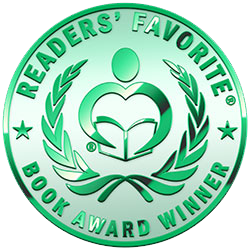 Reviewed by Romuald Dzemo for Readers' Favorite

Young Diamond La Rue knows that family is everything. She has grown up feeling protected by her closely bonded family until she goes to college. And now, it's a completely different world out here, a world that will challenge her naivety and family beliefs. As she makes contact with the world and explores new relationships at Columbia University, she struggles to keep the balance. But the reason her family has ensured she develops a strong loyalty is that it hides dirty secrets and the only way to keep a lid on them is to enforce loyalty with the family. But now, Diamond begins to see things differently, challenged by her new friendships and the world around her. Will she choose her own path or remain enslaved by mistakes that threaten the very fabric of her family?

Smoke Gets in Your Eyes (Diamond La Rue) by Nascha A Joli is a character-driven narrative that explores family dynamics and a young protagonist's journey towards self-identity and the quest for truth in a complex world. Nascha A Joli writes well and demonstrates a strong sense of setting, exploring Harlem at its crossroads and offering vivid images to readers. From the very opening, the reader is greeted with the colorful images of the boulevard named after Martin Luther King Jr. "An explosion of bright lights, billboards and bustling activity welcomed us to 125th Street. The boulevard named for Martin Luther King Jr. is the main vessel of Harlem—a long winding thoroughfare that stretches from one side of the Manhattan island to the other, the Hudson River flapping at its edges on the West Side, the choppy waters of the East River chomping on its East Side." I enjoyed the beautiful writing and the exciting narrative voice, the vivid descriptions and the deft handling of relationships in the story. The psychological conflict permeates the narrative and it goes hand in hand with the deft character development. A great read, indeed.
Toff Chav
Miles Hadley
2019 Bronze Medal
294 Pages
Check current price
Fiction - Urban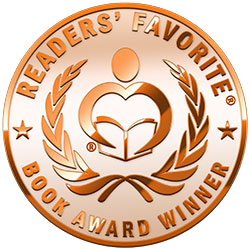 Reviewed by Grant Leishman for Readers' Favorite

Toff Chav by Miles Hadley is a slightly farcical journey through the deep cultural and class divide that is modern day England and, in particular, London. Archie Hodgkin-Smith, with his double-barreled name, is your archetypal young toff, from a long and proud lineage of aristocracy and landowners, well known for their desecration of dead pigs as a rite of passage. From the other end of the economic and cultural scale, we meet Gary, a down and out CHAV. What's a Chav, you may ask, if you're not from England? According to Archie's girlfriend, Polly, CHAV stands for – Council House and Violence. Gary and his fellow Chavs and Hoodies that frequent the council estates of London appear to be a lost generation, railing helplessly and ineffectively against the disparity and unfair life they face on the edge of poverty. Gary, though, still has dreams – albeit dreams he considers can never be achieved. Gary just wants a real life, like the commuters he watches daily as they rush to work on their trains. He wants to make his late Mum proud and save himself, his sister and her baby from a life of helplessness and poverty. When Archie's money and privileged world comes into contact with Gary and his grimy, poverty-stricken life, sparks are sure to fly.

Toff Chav is a beautiful social commentary on the mess our society is in today, where the purpose of life it seems is to make money and "to hell with everyone else." Author Miles Hadley has drawn some extremely caricatured characters, especially with Archie Hodgkin-Smith and his fellow decadent and uncaring toffs. This I am sure was done intentionally if only to highlight the extreme juxtaposition of Archie's and Gary's different lives. I particularly loved the "old money" attitudes, as represented by Archie and his friends, and the contempt they showed for the "new (and possibly corrupt) money" of their "friend" Konstantine, the son of a Russian oligarch and supposed money launderer. It was a contempt they buried, in most cases, because despite their gaucheness, Konstantine's family was incredibly wealthy. Bollard, the weirdo that so beautifully captured Gary's mind and heart was, in my opinion, the star of the story and his simple belief in unity and humanity was a refreshing touch in an increasingly fractured world as described by the author. This book absolutely captures the essence of the populist leaders of today, their protection of their constituents and their tactics of fear and hatred to divide and conquer. It is a powerful expose of our society today, told with a touch of humour, but also a belief that, given goodwill and understanding, anything is possible. This is a superb book that everyone should read.
Spike
The Search for Redemption
AA Freda
2019 Silver Medal
254 Pages
Check current price
Fiction - Urban
Reviewed by Jamie Michele for Readers' Favorite

Spike: The Search for Redemption by A.A. Freda is the sequel to the author's well received first novel, Goodbye, Rudy Kazoody. The story follows Anthony, a Vietnam vet and NYU law student, and Angel, a musical student at Julliard. They meet when Anthony saves Angel from being arrested – or worse – at a war demonstration and the relationship almost immediately takes off. Anthony is accustomed to being the center of attention but finds he only has eyes for Angel, whom he finds intelligent and intriguing. As the relationship progresses, Anthony finds demons from the past and the ties that bind him to his family and country of birth becoming tighter. When he's accused of murder himself, Anthony must do everything he can to salvage his own life so that he can share it with Angel...if only she'll just hang on.

Spike: The Search for Redemption is a witty and fun story that was easy to dive into, even without having read its predecessor, Goodbye, Rudy Kazoody. A.A. Freda writes with a strong, dialogue driven narrative that helps to genuinely flesh out the characters and breathe life into their stories. Honestly, every time I read a line spoken by Anthony, there was a solid New York accent ringing in my head. That's how good Freda is with dialogue. It just jumps off the page. This is a really well written book with enough twists, turns, and suspense to make it worth the loss of a weekend. I'd recommend this book to all those who enjoy a unique and authentic story line with a side of love and a generous helping of surprises.
Cycles Of Hatred
Will He?
Linda Heavner Gerald
2019 Gold Medal
362 Pages
Check current price
Fiction - Urban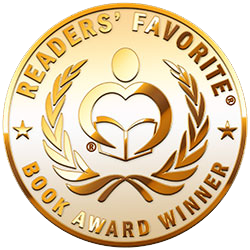 Reviewed by Rabia Tanveer for Readers' Favorite

Cycles Of Hatred: Will He? by Linda Heavner Gerald was a hard novel to read because it hit home with me and I am sure it will do the same for many other readers as well. The author opened the novel with a prayer, which made it even more raw and intense for me. The more I read, the more emotional I became. Women have to fight such toxic behavior every day of their lives in many countries and Laura represents all of them. She is vulnerable, strong and resilient at the same time, which makes her a great heroine to connect with.

This is the story of a woman named Laura, who has to fight the misogyny and hatred of a family member. She does not know what she has done to deserve the hatred of her twin brother, but it is still there. Her family kept them apart for years so that Laura could blossom and have her life, but now things are different. Lars is her twin and, even though he hates her, she loves him dearly. Now years later, the two meet again, but with the same results. What has Laura done to deserve this? Can she do something to save their relationship?

Reading this novel felt personal; it felt like I was talking to a friend who was going through a hard time and I could do nothing to ease her pain. It left me feeling raw and open for a long time and I had to stop and compose myself before reading on. Laura was vulnerable yet she was strong when she knew she had no one that could protect her but herself. She knew she had to rely on herself to survive and that's exactly what she did. To say that I enjoyed this absolutely terrific novel will never be enough.
Contact Author -