The Reckoning
A Time Travel Thriller
D.M. Taylor
2021 Gold Medal
162 Pages
Check current price
Fiction - Time Travel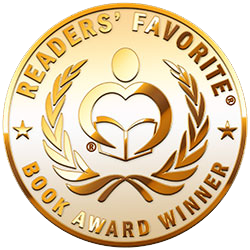 Reviewed by Lit Amri for Readers' Favorite

"The devastation of my mom's death split my universe into two time periods: before she died and after." In The Reckoning (A Time Travel Thriller) by D.M. Taylor, physicist Taden Barrett and her team successfully find a way to time travel. Leaders of the Patriot Party waste no time and order them to use time travel for the military to eliminate a terrorist group that calls themselves The Reckoning, reclaim several states that have been taken over, and save the United States. Taden, however, has a personal mission of her own: to reconcile with the night her mom died two decades ago. An unexpected betrayal threatens to hasten the downfall of her country and deconstruct her family's past. Despite having time travel as a powerful instrument, the obstacles prove trickier than she anticipated, and she must correct everything before it's too late.

Time travel gives this thriller a solid premise constructed through an engaging plot. It's fascinating how some events, which seem irrelevant at first, connect and become significant when time travel is involved. Taden, as brilliant as she is, struggles with her inner conflict due to her personal relationship and her fixation on mending her past involving her late mother. When disaster strikes, it is easy to empathize and root for her to fight back and regain her confidence. Her sister, Ruth, already proves to be a survivor of hardship. Following her journey to avoid the Reckoners and get to Taden is nerve-racking and impressive. With an engaging narrative, the characters' goals - self-imposed or otherwise - give momentum to the plot's pace. D.M. Taylor's The Reckoning is eerie in regards to the safety of a country and the powerful impact of time travel with a solid warning: some things can never be changed for a reason. A thought-provoking and entertaining read.
Stranded
The Shorten Chronicles Book 1
Rosalind Tate
2021 Silver Medal
474 Pages
Check current price
Fiction - Time Travel
Reviewed by Tammy Ruggles for Readers' Favorite

Stranded: The Shorten Chronicles Book 1 by Rosalind Tate is a delightfully entertaining YA time travel novel that will leave you longing for Book 2. Thanks to time travel, twenty-first century Sophie Arundel finds herself stuck in a manor in 1925 England, along with her loyal dog Charlotte, and Hugo, an irritating but appealing classmate. This fish-out-of-water story is so easy to fall in love with. You have Sophie trying to get used to the cumbersome clothing, and discourteous gentlemen callers, while trying to find the secret portal that will return her home. Together, she and Hugo try to discover the portal and solve its mysteries, but find that history is happening in a very different way, where mobs run things and a dangerous revolution is about to take place. Being in a fancy house puts them at risk. The clock is ticking for Sophie and Hugo, and you will be on the edge of your seat, hoping they get back home alive.

Come for the premise, stay for the writing. This unique time travel romance novel is charming and suspenseful and would be perfect for film or television. Tate has a talent for sweeping you into a world you can believe in, with characters brimming with personality, quirks, and conflict. The author skillfully steers the characters and the reader through the plot with ease. Though time travel and romance certainly aren't new themes, Tate makes them feel fresh and alive. The crux of the story doesn't happen all at the beginning. We are given time and space to get to know Sophie and the other characters, and then, once she is stranded, you really care about what happens to her. I really admired the author's attention to detail, which lends realism to all that is going on, further grounding the story in a convincing way. Also entertaining is the way impulsive Sophie has to adjust to living in the strict customs of past society. This contrast was a perfect choice by the author. In short, you will be enchanted and thoroughly swept into Stranded: The Shorten Chronicles Book 1 by Rosalind Tate.
Running Behind Time
Jan Turk Petrie
2021 Bronze Medal
332 Pages
Check current price
Fiction - Time Travel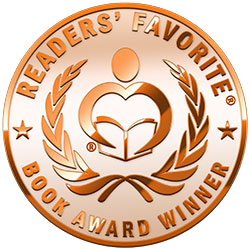 Reviewed by Deborah Lloyd for Readers' Favorite

Tom Brookes had to return to his mother's home in Stoatsfield, located in the Cotswolds. It was July 2020, and he was on furlough from his job at a travel agency, due to the coronavirus. In July 1982, Beth Sawyer who lived in East Sussex was juggling a new acting role and the ending of a love relationship. How these two meet and how they cope with time travel occurrences comprises the main plot of this intriguing book. Author Jan Turk Petrie has penned a fascinating tale in Running Behind Time. Unlike many time travel stories where the characters move between several centuries, this one only spans thirty-eight years. Yet, the many differences between the eras, such as personal computers, cellphones, and even British currency are amazing to ponder. This is exacerbated even more by cultural changes due to the pandemic.

Another feature of the plot is the mysterious aspects related to the time travel happenings. Tom sees the same people in both eras, and they often seem curiously strange. Relationships between the main characters also captivate the reader. Tom's relationship with his mother is both strained and positive; she has never been forthcoming with information about his father. The relationship that grows between Tom and Beth, who were born decades apart, has many complexities. The author writes in a clear and concise manner, tying all these components together in an adventurous read. Running Behind Time, written by Jan Turk Petrie, is an entertaining, thrilling book – don't miss it!
The Whirlpools of Time
Anna Belfrage
2021 Honorable Mention
392 Pages
Check current price
Fiction - Time Travel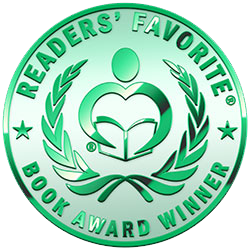 Reviewed by Ruffina Oserio for Readers' Favorite

What happens when two people from two different timelines meet and fall in love? The Whirlpools of Time by Anna Belfrage offers a surprising answer to this question and transports readers on a romantic ride to strong moments in history. Duncan Melville's life in 1715 is successful but lonely. When he finds himself unwittingly transported to 2016, he is stunned as he struggles to make sense of this new world. But everything changes when he meets Erin Barnes and risks his life to save hers. The attraction between them is mutual, even if Erin has no plans of getting into anything deeper than friendship with the strangely dressed man. When they are thrust back to 1715, they find themselves enmeshed in an adventure to find Duncan's uncle, crossing an unforgiving Scottish landscape in a world on the brink of war. Can they locate Duncan's uncle and can Erin find the portal back to the future?

Anna Belfrage's story is captivating and is one of the most original stories I have read that combines elements of time travel, romance, adventure, and history to build an exciting world for readers to navigate. She writes in beautiful, mostly descriptive prose that captures strong moments in the plot, the emotions of the characters, and the elements of the setting with forensic accuracy. The contrast between the worlds of Erin and Duncan is intelligently written; one is a historical setting and the other features a modern world ruled by technology and the media. The story is accomplished and affecting, tightly plotted, and the writing flows gracefully. The Whirlpools of Time is character-driven and the author's careful and detailed execution of the setting adds a deeper layer of richness to an already superbly entertaining romance. It features strong plot points and a robust conflict; it is an utterly satisfying read with an unexpected denouement.
Hide in Time
Anna Faversham
2021 Finalist
286 Pages
Check current price
Fiction - Time Travel
Reviewed by Hayley Haun for Readers' Favorite

In Hide in Time by Anna Faversham, Laura Yager is not who she seems, or rather, from where. Laura is shipwrecked in the 21st century—literally. Romance is on her side, despite the spurned fiancé she left behind in 1814. Matt Redfern is there for her from day one of her new life in the modern age. He never questions why she showed up when she did or how, but it's clear there is much more to it than meets the eye. Five years later, Xandra Radcliffe falls into Laura's life and falls out just as quickly, changing the dynamic forever. A writer and lover of the past, Xandra finds herself in a bit of trouble. After she helps stop a robbery, a gang puts a hit on her. There is nowhere left to run except back to 1814 and into the arms of Laura's ex-fiancé, Adam Leigh-Fox.

Looking for the classic dashing gentlemen, roguish highwaymen, damsels, and heroines? Look no further than Hide in Time by Anna Faversham. Hide in Time resonates with readers who feel out of time, who need a little fantasy in their lives to get through the day. Faversham's writing is clear and straightforward. No fluff required. Transitions are quick and painless as readers traverse from the Georgian to the modern eras. In addition to one woman traveling back, another travels forward. Both points of view add to the novel as a whole. Without one, you would not have a complete story. It is imperative that characters make a book, and Faversham's do just that. One woman's past is another woman's future. Everything comes together in one neat bundle. No one likes to have a story finish without closure!
A Newfound Land
The Graham Saga Book 4
Anna Belfrage
2020 Gold Medal
459 Pages
Check current price
Fiction - Time Travel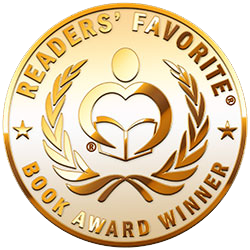 Reviewed by Jamie Michele for Readers' Favorite

A Newfound Land by Anna Belfrage is the fourth book in the time travel series The Graham Saga, which is preceded by book one, A Rip in the Veil, book two, Like Chaff in the Wind, and book three, The Prodigal Son. Time traveler Matthew Graham, his wife Alex, and their family have established themselves, building a home and a life over the course of four years on their own plot of rural land in the Maryland colony in 1672. The Grahams believe they have finally found a place and time they can truly call home, until individuals they'd thought they'd left behind for good begin to pop up in their sphere. Matthew again is in a fight for his life and the protection of his family, as the people of the Maryland colony struggle with the decades-old peace treaty with the Susquehannock Indians—with some bent on profiting off them in the cruelest possible way.

A Newfound Land is absolutely rich in historical detail, which Anna Belfrage administers beautifully, weaving it into the story and descriptions without overpowering a reader with dense and superfluous facts. I admit this is the first book I've read in the series, and while it worked perfectly well as a stand-alone, I'm intrigued to go back and start from the beginning. Alongside the tension of Matthew's struggles—which snowball with fantastic abandon—are moments of everyday life and the ordinary minutiae that make historical fiction so pleasurable to read. Belfrage is able to assert some moments of irony as well, such as when a colonist says of a native American woman, "God knows what plagues she brings with her..."

No doubt this book will be compared to another series about a time-traveling woman, but that would do The Graham Saga a terrible disservice as, having read all of those and only one of this series, I can already tell which is superior in both its literary merit and its ability to keep the reader engrossed in the time period. Lucky for us, books five through nine have already been released, making this series a very highly recommended 2020 binge.
VanWest The Past
Kenneth Thomas
2020 Silver Medal
196 Pages
Check current price
Fiction - Time Travel
Reviewed by K.C. Finn for Readers' Favorite

VanWest: The Past is a work of fiction in the dystopian and science fiction sub-genres and was penned by author Kenneth Thomas. The opening book in the VanWest series, this first adventure focuses on titular character Captain VanWest, who currently works as an Enforcer for the all-encompassing leadership of the Universal Council. When the captain is tasked with a time travel mission to stop rebels from changing the past (and therefore the future), he comes to learn much about his own dark history, as well as the desires of the heart which may change his allegiance to the dystopian world he knows.

Author Kenneth Thomas presents a stylish and solidly built science fiction work with plenty for fans of hard sci-fi and dystopia to get their teeth into. There is also a great deal of drama and emotional involvement throughout the plot, which makes for a well-rounded read and helps to place the characters realistically in their fantastical setting. One of the things which I particularly enjoyed about the tale was a blending of new futuristic science fiction with classic sci-fi ideas from the past, which were meshed really well by the 1950s setting. As we visit many familiar places and times in Earth's recent past, so realism and surrealism blend to perfection: we are in safe hands with a capable narrator who holds the story together well. Overall, I would highly recommend VanWest: The Past for dystopian and space-and-time adventure fans everywhere: an exciting start to what promises to be an excellent new series.
Myth Agent
L.A. MacFadden
2020 Bronze Medal
229 Pages
Check current price
Fiction - Time Travel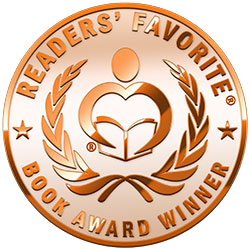 Reviewed by Lit Amri for Readers' Favorite

"Keep working on it, Rutt! Mankind can benefit greatly from time travel! Keep the discussion alive with scientists in the Assembly, but be cautious about anyone who condemns our work. I know time travel exists." It was 1910, and these were some of the last words left by paleontologist Dr. Eyestone to his friend Ruttledge Rosenbaugh, a professor of science at Hensley University. Months after the funeral, Ruttledge encountered a peculiar young girl in his secret laboratory. The experience haunts him, and it takes him years to prove that time travel is possible, albeit with a gruesome catalyst and unpleasant outcome. He also has to be wary of individuals who try to sully his name and his work. Myth Agent is a sci-fi mystery by L.A. MacFadden.

Time travel is one of my favorite themes and the main appeal of Myth Agent. The classic concept is deftly developed into a fresh story premise. The plot has a steady pace, although at certain points the subject of time travel takes a back seat as readers get to know the protagonists and their backstory. The characters are well fleshed out with considerable depth of their disposition and emotions. The narrative is clear and engaging-I appreciate the fact that there's no heavy technical jargon used to deliver the core concept of the tale. That said, I did have to pay extra attention to the story timeline as the chapters alternate between different characters' POVs. The ending leaves behind a mystery that surely needs to be answered. Overall, a commendable story from MacFadden and I look forward to reading more of this author's work.
Netherrealm Book 1
Heed the Darkness
Kim Michelle Ross
2020 Honorable Mention
382 Pages
Check current price
Fiction - Time Travel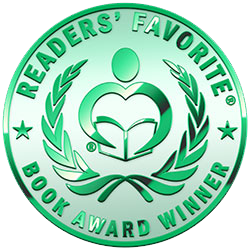 Reviewed by K.C. Finn for Readers' Favorite

Netherrealm Book 1: Heed the Darkness is a work of fiction in the historical, mystery/intrigue, and romance sub-genres, and was penned by author Kim Michelle Ross. Combining many different elements of medieval life to deliver a truly epic work, this engrossing and engaging novel brings the past to meet the future when two young people from 2003 find themselves linked mentally to Bethany de Lise and Gerrat de Ashbore in the 12th century. As tensions rise for the pair and Bethany faces competition for the noble knight's hand, mystic forces and portals through time may just be the key to surviving the brutal medieval age and finding some kind of happily ever after.

Author Kim Michelle Ross delivers an epic work which packs a lot into its pages to be sure that audiences are positively drenched in drama. Fans of historical romances will undoubtedly love the commitment put into the faithfulness which the author displays to courtship and the perception of love at the time. I, for one, really enjoyed the rivalry between Bethany and Elena, which took some fantastic and emotive twists and turns along the way. The wider plot also expands way beyond the realms of romance, encapsulating both a realistic view of how raw and savage life could be in the medieval age, but also intelligently weaving modern elements and fantasy twists into the plot to enhance our perspective. Overall, Netherrealm Book 1: Heed the Darkness is a promising start to a new series that will engross its readers from cover to cover.
You Cannot Mess This Up
A True Story That Never Happened
Amy Weinland Daughters
2020 Finalist
252 Pages
Check current price
Fiction - Time Travel
Reviewed by Ankita Shukla for Readers' Favorite

You Cannot Mess This Up by Amy Weinland Daughters is an emotional ride into the past. For some reason, the universe thought that Amy Daughters, a forty-six-year-old woman, must return to her past. As a result, Amy found herself in the year 1978, when she was only ten years old. If she were an invisible observer, the circumstances would have been less awkward. Instead, as per her time travel guide, her parents would think of Amy as their distant cousin. The journey from 2014 to 1978 rewarded her with a chance to meet the younger version of her parents, her ten-year-old self, and her dead grandparents.

You Cannot Mess This Up: A True Story That Never Happened by Amy Weinland Daughters does not exaggerate the effect of time travel. There were no huge issues to be resolved, yet Amy's journey back to the year 1978 changed her perspective on several things. In fact, the book implores us to realize that our memories don't always hold the full picture. We remember only the parts that our brain lets us remember. As a ten-year-old, she could not comprehend how her actions affected her parents. However, as a forty-six-year-old, she realized she was not an easy child. Yet, she knew little Amy was not at fault. The plot moves slowly, yet gracefully, and enlightens readers in the process. The cultural and technological differences between the years 2014 and 1978 are quite eye-opening. Amy Weinland Daughters has included enough drunken conversations and mandatory conflicts in the family to keep the entertainment quotient high. Overall, You Cannot Mess This Up is a must-read story to get a positive perspective on the past.
Contact Author -