I Am Automaton
Edward P. Cardillo
2012 Honorable Mention
276 Pages
Check current price
Fiction - Thriller - Terrorist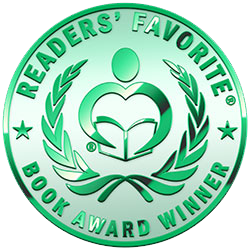 Reviewed by Anne Boling for Readers' Favorite

"I Am Automaton" by Edward P. Cardillo is the story of two brothers, Carl and Peter Birdsall, both eager to serve their country despite how their country serves them. Our story begins with a high action scene. Ten highly trained military men led by Command Sergeant Major Peter Birdsall are in Tijuana, Mexico. US Special Forces had recently trained the Navajas so that they could assist the Mexican government in fighting the drug cartel. Some of the Navajas became the drug cartel. Someone had tipped off the Navajas; they knew the elite team was coming. Several members of Birdsall's team were quickly picked off by a sniper. After being taken captive, Birdsall was saved by an unlikely character. Upon his return to the US he was informed of a new assignment but all he wanted was another chance at the Navajas. His next assignment would be the ID Program (Insidious Drone Program.) He had no idea the nightmare he was walking into.

Edward P. Cardillo offers readers a great read filled with action, thrills, danger, fear, horror and a touch of romance. The pace is fast and the action tight. This reader was horrified at the torture of the Navajas and even more horrified at the monsters in the ID unit. Cardillo managed to create a nightmare that I won't soon forget; I am not easily frightened but Cardillo left me checking in the closets and under the bed. I can easily imagine a government using such a biological weapon as the ID Project. I liked Carl and Peter; they are the central characters, courageous, quick thinking, intelligent and loyal. Zombies has become a very popular subject matter in our culture almost to the point of needing its own genre. Cardillo has a unique style of incorporating them into his tale. Well done!
Tracking Terror
Howard Giordano
2012 Bronze Medal
340 Pages
Check current price
Fiction - Thriller - Terrorist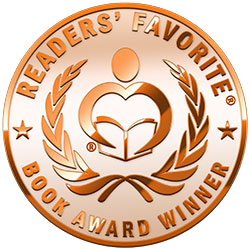 Reviewed by Anne Boling for Readers' Favorite

Our story begins with NYPD Narcotics Detective Pete Fanning rear ending an SUV; his mind had been preoccupied, flashing back on the previous Thursday when he had shot and killed a man in self-defense. The angry owner of the SUV, Teddy Vijay, an Indian Muslim, came at Pete with a pipe. After defusing the situation the two men began to talk and formed a bond. Days later Teddy frantically called Pete and asked to meet with him; he'd overheard something that frightened him. Pete reported the information to the proper authorities and joined them in the investigation of a joint effort between the New IRA and Al Qaeda. The investigation places Pete in the cross hairs of the terrorists.

It is hard to believe this is Howard Giordano's first full length book. He writes like a much seasoned author. The plot of "Tracking Terror" could have been ripped out of the headlines. It is believable and a bit frightening. The plot is dynamic and action packed: thrill a minute block buster. Giordano allows each character to fully develop. There are several sub-plots that bring out the personality of Fanning, such as: the tension between family members feeling neglected helped to create a multidimensional cast. Fanning loves his family but has strong loyalties to his country. The fact that his family feels neglected is something most police officers must face daily. It would be difficult to juggle such an intense career and home life. I liked the way Giordano showed readers the "other side" of Muslims. Many are frightened; they know other citizens look at them in fear, often stereo typing them. They are also as afraid and angry at terrorists as all other citizens. I believe this book is being made into a movie. I will be first in line for tickets.
Portrait of a Spy
Gabriel Allon
Daniel Silva
2012 Gold Medal
528 Pages
Check current price
Fiction - Thriller - Terrorist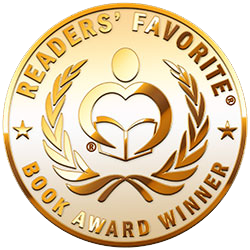 Reviewed by Alice DiNizo for Readers' Favorite

There are books that will linger in the reader's mind forever and "Portrait of a Spy" is one of them! Gabriel Allon is both a master spy for Israeli intelligence and a restorer of art masterpieces, but now he is retired from his work at King Saul Boulevard in Israel. Gabriel and his wife, Chiara, also an Israeli spy par non, now live a quiet life in Gunwalloe Cove, Cornwall, until an explosion occurred in Paris, and then another in Copenhagen, killing far too many innocent bystanders including children boarding a school bus. Gabriel nearly succeeds in killing the gunman in a third attack in London and is drawn back into the fray by his friend, Adrian Carter of the CIA. Gabriel and his group of Israeli intelligence operatives are set to go after Yemeni silver-tongued cleric Rashid al-Husseini but they know that money is needed to shore up his branch of Jihad operatives. Gabriel works to bring in beautiful Arabic heiress, Nadia al-Bakari, whose father Gabriel himself assisted in assassinating. Nadia is against the treatment of Arabic women and uses her billions to bring relief, but she is convinced to pose as supporting Islamic terrorists. What she is willing to do is highly dangerous and Nadia may lose her life. What happens? Read and find out but have a box of tissues nearby to catch those tears that will fall.

Daniel Silva has created characters and a storyline in "Portrait of a Spy" that are brilliant and multidimensional with the twists and turns that a thriller should contain. Gabriel, Chiara, Navot, Mikail, Sarah, Shamron, Dina, Isherwood, and Adrian Carter, to name some, are literary figures that will live in the reader's mind long after the story is concluded. Nadia al-Bakari is an unforgettable literary character. "Portrait of a Spy" is a phenomenal work, exquisitely written, formatted, and plotted; never to be forgotten as the reader goes on to read other stories.
The Boston Fracture
Herve Jaubert
2012 Silver Medal
330 Pages
Check current price
Fiction - Thriller - Terrorist
Reviewed by Anne Boling for Readers' Favorite

Herve Jaubert begins "Boston Fracture" with a description that made me want to fly to the Caribbean and scuba dive. In my mind's eye I could see the blue waters, the colorful fish swimming by, the coral reefs, and the bubbles floating to the surface as Floyd enjoyed the solitary peace of the depths. FBI Senior Agent Floyd Allister, an expert diver assigned to San Juan, was on a diving vacation with friends when he spotted something in the depths that should not be there. Something wasn't right; the seasoned investigator followed his instincts and began investigating. What he discovers filled him with fear. He turned to his CIA connection for assistance. His investigation led to an Al Qaeda terrorist plot to cause a nuclear explosion in the Boston Harbor. The unthinkable happens, the consequences are wide spread, and the United States has to face a disaster unlike any the citizens have ever imagined. The economy is affected, the death toll is beyond belief, Muslims are dancing in the streets proclaiming their victory, and Americans are grief-stricken and angry.

It is difficult to know just how much of a summary I should give when writing a book review. Too much and I ruin the book for others; too little and I don't tempt you to read this book and you definitely need to read this book. This is not your typical terrorist plot to destroy America book. Herve Jaubert goes at this plot from a different angle. I was originally captivated by the vivid descriptions in the book, and then I was captivated by the non-stop action, the action built to an intense crescendo. There are several important characters in this book and each has been well-developed or at least developed enough to more than fulfill their roll. I'd like to comment also on the reactions that take place in this book: anger, fear, revenge, etc. The reactions are very realistic. We all would like to think we would take the higher road in any given situation but would we really? As I read this book I thought of the TV series 24 starring Keifer Sutherland. This book would make a fantastic movie or perhaps a TV series. I look forward to more books by this author!
The Time of Jacob's Trouble
Sharon Alice Geyer
2012 Finalist
256 Pages
Check current price
Fiction - Thriller - Terrorist
Reviewed by Alice DiNizo for Readers' Favorite

Ari, half Israeli, half Persian, is married to unpampered Lily who is of American Jewish descent. They live quietly in the Arizona desert until an unsigned letter arrives stating that "The time has come for the Hidden One to make himself known and fill the world with justice". Ari and Lily know they must flee and they do so, leaving Arizona where Lily hoped to settle and raise a family. They cross the border and abandon their jeep in Mexico, as they head to Rome. Their pursuers are the radical Madhi Brotherhood who are after Ari, but only because they hold him in high esteem as their chosen one. Ari is descended from ancient Persian holymen. But Ari has ties to the Israeli Mossad and Agent Motti Pincus helps Ari and Lily in their flight as disguised unknowns. They finally settle in a small Israeli town. Meanwhile, Lily's mystic, religious senses lead her to save the Israelis from terrorist attack on their water system and Ari confronts his brother, Reza, who is a part of the terrorist Madhi Brotherhood. This tale of terror and intrigue is to be continued in the author's next book "The Return of the Madhi".

"The Time of Jacob's Trouble" is an extremely well-written, readable thriller with a plot that proceeds believably to the story's end. All sub-plots, such as the help Ari and Lily receive from American archeologist Eugene Scott, are woven well into the main story. Characters, both major and minor, are totally believable and the lessons on Mid-East history are integrated into the text without being intrusive. "The Time of Jacob's Trouble" is a book that belongs in all collections and libraries. Highly recommended!
The 19th Element
A James Becker Nuclear Thriller
John L. Betcher
2011 Gold Medal
330 Pages
Check current price
Fiction - Thriller - Terrorist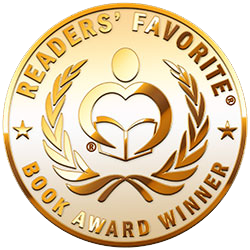 Reviewed by Fiona Ingram for Readers' Favorite

A murder, a suspect, a nuclear plant with a spent fuel reactor that no one wants to discuss, potassium, a terrorist plot and two stolen truckloads of fertilizer, plus a couple of Mongolian goons, makes for a thrilling race-against-time plot in this novel, The 19th Element. The man to tie up the loose ends and resolve the case is none other than James "Beck" Becker, a former elite U.S. government intelligence operative who has retired to his childhood hometown of Red Wing, Minnesota, just six miles down the Mississippi from the Prairie River nuclear facility.

When the body of a University professor of agronomy turns up on the Mississippi River bank, Beck suspects foul play of a terrorist kind. His instinct tells him there is a connection among the victim and his missing lab assistant, Farris Ahmed, an international cell phone call and a stolen fertilizer truck, but no one believes him. After all, who could take seriously his suspicions of a potassium bomb attack on a nuclear plant facility? The local police, the FBI and the nuclear plant security scoff at his ideas until things start rolling, and it looks as if there is only one way things will end...in disaster. In fact, Beck is not wrong. Al Qaeda plans to attack Minnesota's Prairie River Power Plant as a means to restore the organization's fading reputation to international prominence. It is indeed a motley crew that Beck finds himself up against: Al Qaeda (who has struggled to get Arab operatives into the nuclear facility and has resorted to using two dimwitted homegrown anarchists) and a Three Mile Island survivor with a pathological vendetta against the nuclear establishment.

The author has established a likeable character in James Becker, one who has appeared in a previous novel and will no doubt feature in future political thrillers. By handling much of the narration, Beck's character imbues the novel with his own style and personality. Beck is laid-back, with a dry sense of humor and an unerring instinct for danger. He trusts his gut and so do his friends, namely Ottawa County's Chief Deputy Sheriff, Doug Gunderson, aka "Gunner" and Terry Red Feather, a full-blooded Mdewakanton Dakota American Indian, aka "Bull." This book is an excellent read, with the author managing to steer the untutored reader through a maze of technical details about nuclear power and potassium bombs without losing attention. My one criticism would be that the story slows down in the middle with the author "telling" rather than "showing" but speeds up to a satisfying and thrilling climax. An interesting snippet is the fact that potassium is the chemical element with the symbol K (Neo-Latin kalium) and atomic number 19, hence the title of this book.
Leave No Child Behind
R. Overbeck
2011 Silver Medal
326 Pages
Check current price
Fiction - Thriller - Terrorist
Reviewed by Anne Boling for Readers' Favorite

After terrorist Asad Akadi was sentenced to death for an act of terrorism on US soil. The prisoner would be a temporary resident of the Hammerville Security Facility in Hammerville, Ohio. A terrorist cell was assigned to rescue Asad. The carefully planned attack included taking a high school hostage. The intricate plan involved planting terrorist in strategic places such as the school.

Dee Dee Streber loved her students. It was obvious she truly cared about them. Despite her fear she stood ready to protect her students even if it meant her death.

Leave No Child Behind is an action packed thriller. I was quickly drawn in by the characters, never once did I lose interest. The plot could have been ripped from the headlines. I began this book on the day UBL died, that fact alone made this book more realistic. The plot follows an ordinary woman, a teacher as she works with her journalism and literature classes. She makes a connection with the students including Rashid. This jumped out at me. I had already guessed at least part of Rashid's role. I was amazed at the influence Dee Dee had on her students. With a mere touch of her hand and her gentle voice she could calm a classroom and avoid most disruptions.

The reader also is privy to the happenings in the White House as they prepare for the execution and then deal with the hostage crisis. I kept waiting for the President to fire the lackeys that repeatedly brought up the damage that could be done to his campaign. There were a couple of scenes that brought me to tears. While the sensual scenes were tastefully done, I felt the book could have done without the rather explicit descriptions. While it did not detract from the plot it will force me to state this book is for adults. Author, R. Overbeck skillfully brought out my sympathy for Rashid. Yes he was a terrorist but he had little choice.

This book is well written. The plot moves along swiftly. The characters are multifaceted and exquisitely developed. Overbeck even developed the secondary characters. While this book is high action it is also character driven. The Overbeck skillfully moves back and forth from the terrorists, to Dee Dee, to the White House. This gave the plot greater dimension. I look forward to more books by this author. As I look in my crystal ball I think I see a movie contract in this Overbeck's future. Well done R. Overbeck.
The Gathering Storm In The Middle East
Intrigue Passion and Love at the Crucial Turning Point of the Crisis
Robert Thomas Fertig
2011 Bronze Medal
376 Pages
Check current price
Fiction - Thriller - Terrorist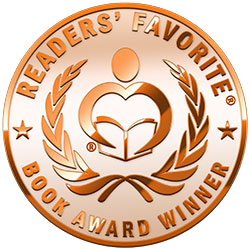 Reviewed by Anne Boiling for Readers' Favorite

Our lead character is Richard Rinaldi. He is dissatisfied with his life and accepts a job that puts him in the middle of the decaying predicament in the Middle East. He appears to be going through a mid life crisis and seeks adventure and excitement, what he ends up with is a mess. He spends time in a dungeon after being accused of fraud.

I was curious about this book upon receiving it to review. I love suspense and espionage and, yes, this book has it all. It is a highly charged, technical read. The plot is very intense and complex, with a lot of characters, and sometimes it gets a bit confusing. It is obvious the author has spent a lot of time doing research and has created a well thought out plot.
Contact Author -