I Am Automaton
Edward P. Cardillo
2012 Honorable Mention
276 Pages
Check current price
Fiction - Thriller - Terrorist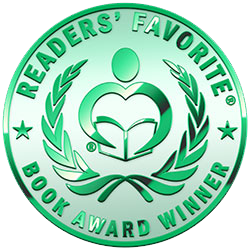 In the near future the United States Army is using infantry drones to smoke out terrorists hiding in the extensive cave systems of Afghanistan. They don't tire, and they never stop…they just walk and feed. They achieve maximum penetration, and they save American lives. However, the fledgling technology, while effective, is far from safe. It's combat on the razor's edge, and fighting side-by-side with ravenous corpses takes its toll as the drones take a piece of the soldiers. Go ballistic with Sgt. Peter Birdsall and Pvt. Carl Birdsall of the Insidious Drone Program as high-tech warriors hunting enemies of freedom and democracy! "I loved it." Pulitzer Prize nominee and Emmy winner John Ford Noonan
Tracking Terror
Howard Giordano
2012 Bronze Medal
340 Pages
Check current price
Fiction - Thriller - Terrorist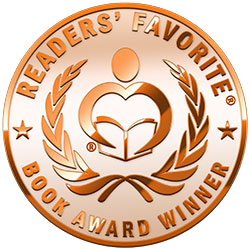 A fender bender with an Indian Muslim on a New York City highway launches Pete Fanning, an overworked NYPD narcotics detective, to investigate a terrorist plot that threatens horrendous consequences: the bombing of Belmont Park Racetrack at the running of the Belmont Stakes in two weeks. Pete teams up with two FBI agents to unravel the mystery of the terrorists' unlikely collaboration--a band of dissident IRA soldiers with a cell of the al-Qaeda embedded in a Queens, New York mosque. Pete is certain if he uncovers the logic to this improbable terrorist marriage, it will reveal their intended target. Then he has to stop them before they kill thousands of racing fans attending the big race. In doing so, he soon finds himself in their sights. The investigation becomes not only one of survival, but tests his loyalty to his family, his friends, his country, and ultimately goes to the core of why he became a cop.
Portrait of a Spy
Gabriel Allon
Daniel Silva
2012 Gold Medal
512 Pages
Check current price
Fiction - Thriller - Terrorist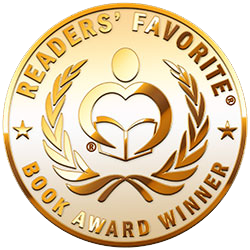 "A bona fide thrill ride."
—Miami Herald
 
"Silva builds tension with breathtaking double and triple turns of plot."
—People
 
Portrait of a Spy is Silva's eleventh thriller to feature art restorer and master spy Gabriel Allon as he races from Great Britain to Washington to New York to the Middle East on the trail of a deadly and elusive terrorist network responsible for massacres in Paris, Copenhagen, and at London's Covent Garden.

The Boston Fracture
Herve Jaubert
2012 Silver Medal
330 Pages
Check current price
Fiction - Thriller - Terrorist
The discovery of a strange device abandoned on a remote beach in Puerto Rico puts FBI Agent Floyd Allister and CIA Master Spy Chance Flanagan on a race against a terrorist sleeper cell hiding in the US. Their pursuit takes them from the Middle East to South America and finally to Boston, Massachusetts, where Floyd and Chance discover that ruthless radical Islamists are planning to ram a suicide mini-submarine into a gas tanker to unleash an apocalyptic firestorm for the worst terrorist attack, ever. The details on the locations, the methods of the terrorists, the weapons of mass destruction, the underwater actions, the suicide submarines, and an environment that reveals the irreconcilable differences between two opposite worlds, feel so real, it keeps the reader wondering what is coming next. "Herve Jaubert has written a fast-paced, exciting, true-to-life thriller that has the side benefit of also conveying an important message about Islamist terrorism." Daniel Pipes, President of the Middle East Forum. "Herve Jaubert has expertly penned this spine tingling suspense thriller. He takes the readers into the deep dark world of Muslim terrorists. This epic traverses the world uncovering this terrifying tale as only a former spy can describe. Never before has anyone exposed the inner workings of the minds behind these evil doers and what makes them tick." Jeff Probst, Jupiter Digital "A thrilling and terrifying story, so real it could be happening tomorrow!" "Captivating story and what an eye opening message!" 'How the war on terror leads to a war of civilizations: the West against Islam." "An FBI agent races against the clock in a spine-tingling attempt to thwart a horrific terrorist attack on Boston, Massachusetts." C-G
The Time of Jacob's Trouble
Sharon Alice Geyer
2012 Finalist
256 Pages
Check current price
Fiction - Thriller - Terrorist
In the sequel to The Samson Option, Ari Ben Chaim, abandoned at birth during the Six Day War in Israel, and raised as a Jew on a kibbutz, must continue to evade the Muslim Brotherhood. Because of the peculiar circumstance of his birth, they believe he is the long awaited Twelfth Imam, or the Hidden Mahdi. Will the Mahdi Brotherhood find him again, and will they murder his wife, Lily, as they have all those close to him? Will Ari and Lily fit in with the small band of believers who call themselves Messianic Jews, whose mission is to build up the fallen tabernacle of David? When their cover is blown in Patagonia, Arizona, they flee to Rome where a new identity is given them. They continue on to Jerusalem in the guise of a Franciscan friar and a sister. Staying at an abandoned monastery on the outskirts of Ain Karem, they meet and befriend an American archaeologist. Professor Scott helps them discover a petrified almond twig and two small, hand-carved stones in a hidden tomb that dates back to the time of King David. Lily is directed by the Angel Michael to go north to the headwaters of the Jordan River and wait for further instructions. What role will these seemingly ordinary objects play in their future? Is a bio-terrorist attack imminent?
The Gathering Storm In The Middle East
Intrigue Passion and Love at the Crucial Turning Point of the Crisis
Robert Thomas Fertig
2011 Bronze Medal
384 Pages
Check current price
Fiction - Thriller - Terrorist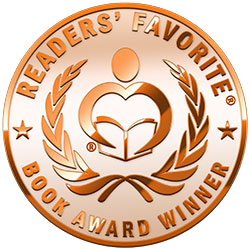 Corrupt International Bankers.

Nuclear threats in the Middle East.

A Wife, a Seductress, an Angel.

All a far cry from the sedate suburban life and mundane corporate existence Richard Rinaldi has been leading. But now he is on a quest for real meaning in life, passion and true love.

Which of these three women will satisfy that quest?

There's Eva, the seductress. She and Victor lead Richard into the quicksand of immorality and illegal business deals and Richard suddenly finds himself imprisoned in a dungeon waiting trial for fraud. But Eva is sexy, a wild spirit, and extremely passionate.

There's Anne. A double agent who has the "right contacts" in Iran and delivers to them the computer technology they need to make their nuclear-tipped missiles more accurate. Richard has fallen in love with her. Is it real love? How can he trust his feelings for this angelic blond beauty?

There's Susan, a devoted loving wife and mother of his children of twenty-one years. How can he possibly abandon them for this uncompromising quest for truth in life and real love?

Richard learns the lessons of life and love as the international plot between Iran, Syria, Israel and the U.S. Obama administration comes together to confront him and Anne, and he discovers that the real battleground on Earth is that one absolute freedom that we all have: choosing between good and evil.
The 19th Element
A James Becker Nuclear Thriller
John L. Betcher
2011 Gold Medal
328 Pages
Check current price
Fiction - Thriller - Terrorist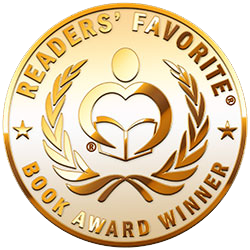 GOLD MEDALIST 2011 READERS FAVORITE BOOK AWARDS. Al Qaeda plans to attack Minnesota's Prairie River Nuclear Power Plant as a means to return the down-trodden terrorist organization to international prominence. In addition to their own devoted forces, the terrorists enlist some homegrown anarchists, and a Three Mile Island survivor with a pathological vendetta against the nuclear establishment, to assist in the assault. James "Beck" Becker is a former elite U.S. government intelligence operative who has retired to his childhood hometown of Red Wing, Minnesota -- just six miles down the Mississippi from the Prairie River nuclear facility. Possessing wisdom born of experience, Beck suspects the terrorists' intentions as soon as the body of a university professor turns up on the Mississippi shore -- the clear victim of foul play. He recognizes connections between seemingly unrelated incidents -- the murdered agronomy professor, a missing lab assistant, an international cell call, a stolen fertilizer truck, an explosion in the street in front of City Hall -- but can't piece it together in enough detail to convince government authorities that a larger threat exists. Only his American Indian friend, "Bull," will help Beck defuse the threat. So it's Beck and Bull versus international terror. May the better men win. ___________ "Betcher writes with intelligence and humor. The 19th Element is an intriguing blend of Robert Parker wit and Vince Flynn action. A fun, exciting read for anyone who enjoys a well-written thriller." Lois Greiman, award-winning author of the Chrissy McMullen mysteries.
Leave No Child Behind
R. Overbeck
2011 Silver Medal
326 Pages
Check current price
Fiction - Thriller - Terrorist
Dee Dee Sterber just wants to teach, to make a difference in the lives of her students—and maybe to meet the right guy. With missionary zeal, she returns to teach in her hometown determined to open her students' minds to the ideas of the world's greatest writers. Instead, she finds out she has to act to save them from one of the world's greatest threats. On a quiet day in late October, just hours before the scheduled execution of Akadi in the nearby maximum security prison, the small terrorist cell carries out a carefully coordinated and daring attempt to free him. Without help or communication from the outside, Dee Dee and her partner Jerod must confront the terrorists in the darkened school corridors or die trying. Leave No Child Behind is an unsettling, yet frighteningly believable story of danger, human tragedy, and redemption.
Contact Author -