Revenge in Barcelona
Kathryn Lane
2020 Finalist
326 Pages
Check current price
Fiction - Thriller - Terrorist
Reviewed by Christian Sia for Readers' Favorite

Nikki Garcia is a private investigator, a former international fraud auditor who is running for her life after a death threat. When she arrives in Barcelona with her fiancé, Eduardo Duarte, she is confident that the danger has been left behind her. Besides, only Floyd and her aunt Carmen know she is coming here. It's time to relax and plan her destination wedding. But just a week later, a terrorist attack targets one of the major tourist sites. Nikki is being stalked and the terrorist attempt might have been targeting her. Someone is out to get her and that person seems determined and smart. As time ticks by, Nikki must use her skills to discover the assassin before it is too late.

Revenge in Barcelona by Kathryn Lane is a spellbinding novel that will entice fans of terrorist thrillers and sleuth stories. Kathryn Lane begins the story in the midst of action, with the protagonist arriving at her destination. It is not long before disaster strikes and Nikki begins to sense that her life is in danger. The premise is strong and it becomes even stronger because of the background of the protagonist — a former international fraud auditor. It is hard to determine who is after her, knowing that her work places her in the position to make many enemies. Revenge in Barcelona is quickly paced and the plot points are very strong. I enjoyed the fact that the key characters easily find themselves in dangerous situations. There is a lot of suspense as Nikki works hard to find out who is targeting her and why. The novel is deftly plotted and masterfully written.
Malthus Revisited
The Cup of Wrath
Lin Wilder
2020 Honorable Mention
294 Pages
Check current price
Fiction - Thriller - Terrorist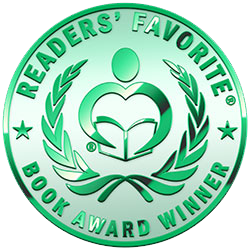 Reviewed by Rabia Tanveer for Readers' Favorite

Malthus Revisited: The Cup of Wrath by Lin Wilder follows Morgan Gardner, a teenager unlike any other around her. She has an exceptional skill; she can talk to animals, only this is something that she does not share with anyone else. For a very long time, she kept this secret to herself, but she takes a chance on Dr. Lindsey McCall and tells her the truth. Lindsey is doing everything that she can to help her, but her own life is at a standstill with her biological daughter and an old enemy coming back into their lives with a plan that has the potential to end the world as we know it. What can Lindsey do? Can she help Morgan, bond with her daughter and end this threat against humanity?

Malthus Revisited: The Cup of Wrath by Lin Wilder is a dystopian novel that is the perfect example of a thriller and a mystery all rolled into one. This is the fourth novel in the series; however, I had no issues with catching up or finding my rhythm. The novel follows multiple story lines, but the author handles them with great care and artistry. Lin Wilder did an amazing job in showing different stories and making them all connect perfectly. Fast paced and tremendously developed, the story is riveting. The novel has compelling characters, especially Lindsey and Morgan. These two women are depicted to be strong, emotional, both fighters and human. I enjoyed the fact that they were as close to reality as possible. They seemed to come to life on the pages and I thoroughly enjoyed their journey and their progress. And don't even start me on the end!!! This book is simply amazing.

Fly Girl
Bill Hellman, Sali Gear
2020 Bronze Medal
326 Pages
Check current price
Fiction - Thriller - Terrorist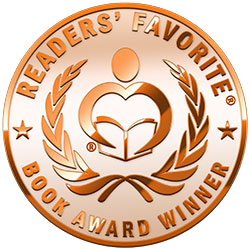 Reviewed by K.C. Finn for Readers' Favorite

Fly Girl is a work of fiction in the thriller sub-genre and was penned by author Bill Hellman with Sali Gear. Suitable and accessible for all reader types thanks to its clean content, this exciting tale of a female fighter pilot was inspired by Gear's own experiences in the Navy. Our protagonist is Rawley West, whose own piloting career takes many twists and turns as life throws intrigue and challenges at her again and again, especially when she's offered a new position in the CIA. As she uncovers secrets which lead her to learn more about her own family, so begins a thrilling adventure with plenty of action, high stakes thrills, and family drama.

Author team Bill Hellman and Sali Gear have crafted a really excellent slice of life that takes elements from real experience and transposes them into an ultra-high-stakes novel that truly packs a punch. I liked the realism of the characters especially, because everyone who appears in the book has their virtues and their flaws, making for a grounded cast of characters amid the exciting twists of the plot. The lexical choices are dynamic, making for a cinematic atmosphere that describes the action scenes well. When the interpersonal and dialogue-driven moments take over, we see the unfurling of a great internal mystery too when Rawley learns about her family business. Overall, I would highly recommend Fly Girl for fans of military fiction and terrorist thrillers, as well as those who enjoy well-rounded character pieces with plenty of personal drama.
KILL SIGHT
An Alex Sight Thriller, Book 1
Geoffrey Saign
2020 Silver Medal
340 Pages
Check current price
Fiction - Thriller - Terrorist
Reviewed by Ray Simmons for Readers' Favorite

I read quite a few thrillers, but this is the first time that an environmentalist terrorist group was the enemy. I must say it would have been hard to cheer for their demise if they had not been so bloodthirsty. On the other hand, Alex Sight is someone easy to sympathize with regardless of who the opponent might be. He is the secret weapon and the vital component that makes Kill Sight by Geoffrey Saign a great read. I enjoyed it immensely and at times found it impossible to put down. Despite Alex having a decided advantage in his battle against terrorists, his advantage was countered by the skill, intelligence, and determination of the terrorist group that he found himself up against. And that advantage was never enough to prevent loss of life as their next target was attacked. Sometimes it seemed that Alex was only good enough to be around to pick up the pieces.

The suspense and sense of impending disaster is palpable throughout Kill Sight. Geoffrey Saign is a master of unfolding a story piece by intense piece. But the masterful plot and development are not the only superior attributes of this story. The character development of the FBI agents, especially Alex and Megan, is superb. Indeed, Megan Detalio is one of the best characters, especially competent female characters, to appear in the thriller genre in a long time. She and Alex made a great team and I hope they team up again in the future. I loved their trust in each other's abilities and I think readers will too.
Below The Radar
Dana Ridenour
2020 Gold Medal
400 Pages
Check current price
Fiction - Thriller - Terrorist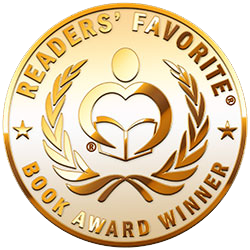 Reviewed by Viga Boland for Readers' Favorite

Below the Radar is a captivating read and its creator, Dana Ridenour, is a writer you'll want to add to your "favorite authors" list. A now-retired FBI agent, Ridenour knows from first-hand experience what protagonist Lexie Montgomery is getting herself into when, against her therapist's advice, she accepts an undercover assignment in the Netherlands. Lexie's task is to help locate a Dutch constable who has gone missing. To do so, she has to infiltrate a fiercely fervent, but seemingly peaceful group of animal welfare activists. But, as should be in any riveting thriller, this is rarely as benign as it seems: what Lexie uncovers, together with her new partner, nearly costs her her life.

Ridenour's many years of FBI experience gives the engaging, fast-paced plot and its credible cast of characters authenticity. Her considerable writing skills, especially her ease with creating realistic dialogue, evoke strong emotions in both readers and characters. Lexie is living a lie and the trouble with living a lie is that "...it's easy to become that lie. What we pretend to be, we become." That's an uncomfortable concept that the majority of us, regardless of our professions, live with daily, and Lexie's journey to a deeper understanding of the person behind the lie, herself, is a relevant theme in Below The Radar. With its winning combination of intrigue, suspense, humor, romance, excellent dialogue, and solid characterization, Below The Radar ticks all the boxes for your next "must-read". Enjoy.
Terminal
John Leifer
2019 Finalist
376 Pages
Check current price
Fiction - Thriller - Terrorist
Reviewed by Richard L DeMoss for Readers' Favorite

Terminal is the first book of a trilogy by John Leifer and deals with bio-terrorism. The book opens at George Mason University at a conference on bio-terrorism attended by 200 people. The two featured speakers, Commander John Hart - a CIA operator officially working through DARPA - and Dr. Elizabeth Wilkens - a senior scientist at the CDC Biosafety Lab - give presentations on genetically modified smallpox and the threat by the United Islamic State of using it as a weapon against the United States. In another part of the world, Leifer introduces us to Ibrahim Almasi al-Bakr, the founder and leader of the UIS, his protege Ahmed Al Hameed, who has formulated a plan to disperse a bio-weapon against the United States, and Beibut Valikhanov, a brilliant Russian scientist who has developed a lethal form of a genetically modified smallpox virus. Disillusioned by the new watered-down stance of Russia, Valikhanov is spirited away and joins Al Hameed in Faisalabad, Pakistan to start putting the plan in action. Over the next year, a bio-weapons lab is set up and made operational to produce the virus and 50 million doses of a vaccine that can be given to the 'Chosen Ones', those who will be determined to be worthy of surviving the global pandemic event.

John Leifer gives a brilliant and detailed account of an event that some day could become a reality. Leifer paints a vivid picture of the attack, the attempts of the United States to contain the virus, and the hunting down and destruction of those who perpetrated the atrocity. He has evidently done a lot of research on Terminal, and the story rings true due the amount of detail he includes in the narrative. It is well documented, and each character is well developed with background detail. I thoroughly enjoyed this book and the way Leifer presented it. His narrative is straightforward and easy to follow. One can readily relate to the people who perpetrate the attack, those who try to stop it, and the victims of the attack. Terminal comes to a solid conclusion, but hints that there is more to come. I definitely will get the next book in the series, 8 Seconds to Midnight, and look forward to seeing what comes next.
Dark Times
Michael Gerhartz
2019 Honorable Mention
492 Pages
Check current price
Fiction - Thriller - Terrorist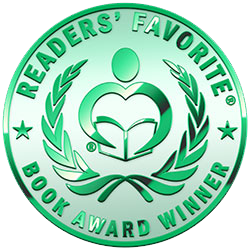 Reviewed by Anne-Marie Reynolds for Readers' Favorite

In Dark Times by Michael Gerhartz, we meet Natascha. Once framed as a most-wanted terrorist, all Natascha wants to do now is live her life with Nick and the daughter they have together. She works part-time as a marine biologist at the London Aquarium and as a secretary for a security company but when she gets involved in a scientific expedition, things turn nasty. Finding herself in a flooded mine underneath an old abbey, she learns a secret that the clerics don't want anyone else to know. Natascha now has her work cut out to stay ahead but her past is about to catch up with her. Nick and some friends follow her but they must solve the mystery if they are to find Natascha in time.

Dark Times by Michael Gerhartz is a thrilling story from start to finish. The very first page hooks you and pulls you headfirst into an adventure that will leave you breathless. Just when you think you've got it all figured out, off you go in another direction, down another path with more clues and more intrigue. This is a fantastic book, really well written with some great characters in it. It is properly paced, with plenty of action and suspense that leave you guessing right to the very end. There's a whole range of emotions in this story and you will struggle to put it down. I thoroughly enjoyed the book and am really looking forward to the next one. Highly recommended for fans of thrillers or those who just want a really good story to lose themselves in.
Gray Horizon
A Dr. Whyte Adventure
CB Samet
2019 Bronze Medal
291 Pages
Check current price
Fiction - Thriller - Terrorist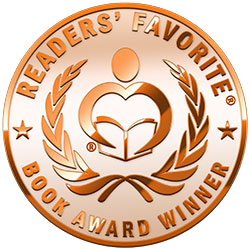 Reviewed by Anne-Marie Reynolds for Readers' Favorite

Gray Horizon by CB Samet is a Dr. Whyte Adventure thriller. Dr. Lilian Whyte has gone on vacation to get some much-needed downtime. She didn't expect to come face to face with a mercenary she thought she'd left in the past. Learning that a nuclear weapon has been stolen and is somewhere in Europe, she joins the hunt to stop it. Separated from her husband, she must hunt the weapon with a sworn enemy beside her, and she will have to face her past and her present before she can keep the future safe for the world. Can she find and stop the bomb or has time finally run out for the good doctor?

Gray Horizon: A Dr. Whyte Adventure Story by CB Samet is a thrilling ride from start to finish. Grabbing me from page one, I was taken on a rollercoaster journey in a story that I didn't want to put down. This is an action-packed adventure, well paced and full of interesting characters, some of which have appeared in previous Dr. Whyte stories. This is the only one I have read and felt that it worked well as a standalone novel. The characters were developed very well and the entire story was full of suspense with a little humor thrown in to lighten the mood a bit. It has made me want to read the other Dr. Whyte books as I thoroughly enjoyed this one. I would recommend this for any reader who is looking for a gripping story, keen to get their teeth into something solid.
One Down: Citizen Warrior Series - Book 2
J. Thomas Rompel
2019 Silver Medal
352 Pages
Check current price
Fiction - Thriller - Terrorist
Reviewed by Ruffina Oserio for Readers' Favorite

One Down is the second book in the Citizen Warrior Series by J. Thomas Rompel. This is an interesting thriller, fast-paced and featuring elaborately developed and unforgettable characters. Carter Thompson has worked with retired Delta Force Colonel Doug Redman before to save the American people from a serious threat. When the old man receives a call from the retired Colonel, asking Carter and the team to meet urgently, Carter knows there is trouble. But it is far greater than his fear of their secret being uncovered. The United States is under another attack and can they stop this one before it is too late? Moreover, do they have enough fight in them for an enemy this vicious?

One Down is beautifully written and deftly plotted. I enjoyed the fact that the key characters are veterans and the author does an incredible job in exploring their friendship and the power of teamwork. J. Thomas Rompel opens the story with an intriguing premise; an arms dealer who represents a strong threat to the country. The suspense starts from the moment the call is made to Carter and I became very keen on seeing what happened next as I followed the narrative. The characters are sophisticated and believable. I loved the way the key characters worked together. The prose is exciting, crisp and flowing, filled with descriptions that capture the details of the setting and scenes. This novel is an exciting read, spiced with humor and packed with action.
Vengeance
A Romantic Suspense Thriller (Tip of the Spear Book 2)
Belle Ami
2019 Gold Medal
211 Pages
Check current price
Fiction - Thriller - Terrorist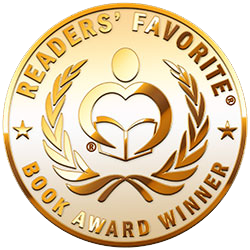 Reviewed by Divine Zape for Readers' Favorite

Vengeance: A Romantic Suspense Thriller is book two in the Tip of the Spear series by Belle Ami. It is an intriguing, beguiling tale that begs for superlatives to qualify it. A well-plotted and beautifully written story that features terrorists, a powerful Mossad agent, and the FBI, but what does Layla Wallace Hassani have to do with it all? When his wife is captured by terrorists in a restaurant bombing in Manhattan, Mossad agent Cyrus Hassani vows to rescue her. He is aware that the capture of his wife is a bait to lure him into the lion's den, but there is more than his desire to rescue his wife; he driven by the need for revenge. He is the only one who can stop the Iranian terrorists from unleashing a bomb that can cause millions of deaths. But there is something he doesn't know, which his wife knows, of course. Rescuing his wife could mean the death of their beloved child. She will have to choose to save their child or to sacrifice the child for the husband.

The very premise of this novel is powerful and intriguing enough to get the reader interested, and it doesn't end there because Belle Ami introduces wonderful literary elements into her writing and builds a plot that is filled with surprising turns. Her characters are gorgeous, well-imagined, and constructed with the kind of mastery that places her in the ranks of authoritative authors like James Patterson. I enjoyed the intrigue, the pacing, the cunning plot, and the compelling characters. It would take another review to comment about the strength of the setting — both physical and political. Vengeance: A Romantic Suspense Thriller is riveting, an action-packed novel that creates the kind of tension readers need when they encounter such characters. Simply brilliant.

Contact Author -