Without Reserve
A Novel of the War on Terror
Steven B. Howery
2021 Finalist
Kindle Edition
Check current price
Fiction - Thriller - Terrorist
Reviewed By Jamie Michele for Readers' Favorite

Without Reserve: A Novel of the War on Terror by Steven B. Howery is a military fiction and suspense thriller that follows lawyer and reservist intelligence officer, Captain Chris Gates, in the wake of the September 11, 2001 attack in New York. Initially, Gates is followed to Hawaii. But on arrival, he is quickly informed of the role he will play in Singapore, where he is sent in a race against time to try to subvert another planned attack against the United States in the region. He is assigned to work with a local intelligence officer, Captain Jessica Ling, a partner who—as he soon discovers—appears to be as driven and dedicated as he is, especially when it comes to her fascination with apprehending a bomb maker named Khalid...a mission that comes at an incredibly heavy cost.

Without Reserve is a deeply engrossing adventure into the world of counter-terrorism in the earliest days (as far as the general public knew of, at least) of the war on terror. Steven B. Howery writes a narrative that is intelligent and witty, bringing Chris Gates to life almost the moment he is introduced. It's impossible to read this book and not draw comparisons to another famous fictional intelligence hero. That said, Howery writes in a style all his own, and the parallels end almost as soon as we begin to try forming them. The plot and subplots here are thick and the characters are so well developed and human that they might well be having a conversation right in front of you. What makes this book special and sets it apart from the rest in the military thriller genre is that Howery, while clearly knowing a great deal about the mechanics of intelligence, war, and espionage, keeps the story firmly character-driven, and not bogged down by an author showing off their technical chops. This is a phenomenal book. It's absolutely brilliant.
Setareh Doctrine
A Nightmare WWII Weapon Reappears
Mark Downer
2021 Honorable Mention
Kindle Edition
Check current price
Fiction - Thriller - Terrorist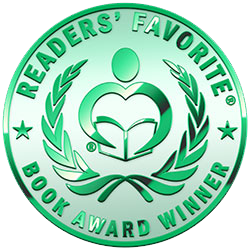 Reviewed By Romuald Dzemo for Readers' Favorite

Setareh Doctrine: A Nightmare WWII Weapon Reappears by Mark Downer is an unmissable thriller for readers interested in the theme of terrorism. At the time of Japan's surrender in WWII, the Allied forces destroyed the deadly Japanese unit 731 and the brain behind it, General Daichi Arakawa. The General had created a viral weapon of mass destruction that delivered death to thousands of Chinese in Manchuria. Two decades later, during the Vietnam War, hints of the weapon are apparent. The Chinese Defense Minister enlists the help of the indefatigable retired General Jake Woods to locate and destroy the WMD virus. Woods gets together a team of kickass military fighters, technicians, and other professionals and sets out to work. While his team has everything they need to resolve the impending crisis, they are painfully unaware of what lies ahead. Follow them as they engage in a mission that takes them across countries in the Middle East, from Iran to Iraq, Syria, Lebanon, and Israel. But can they find the terrorist who might have designed the fate of the entire world? Time is running out, and as each moment passes, the danger grows bigger.

It felt like watching Mission Impossible when I read Setareh Doctrine. Mark Downer is an expert who crafts terrific descriptions and focused, emotionally charged scenes that are pulsating with action. There is so much to enjoy in this novel. Readers will love the way the theme of terrorism is handled and the historical shades of the narrative. The international setting in the Middle East takes readers across rugged landscapes. The characters are robust, each written with a rich background that adds depth and complexity to the plot. There is a lot of adventure, a lot of action, and many life-threatening moments in the story. Mark Downer's characters leap off the pages with life; his prose shines with unusual beauty, and the twisting original plot will have any reader turning the pages rapidly. Setareh Doctrine: A Nightmare WWII Weapon Reappears is a nonstop adventure replete with action and mystery, a story as intense and exciting as any terrorist thriller can be.
The Commander
Last Enemy Series Prequel
Dan E. Hendrickson
2021 Bronze Medal
Kindle Edition
Check current price
Fiction - Thriller - Terrorist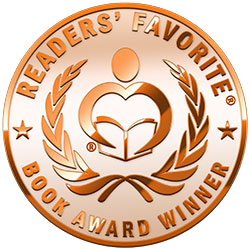 Reviewed By Lesley Jones for Readers' Favorite

In The Commander by Dan E. Hendrickson, Lieutenant Commander Jacob Edwards has just taken command of the Hamilton Class Cutter, First Responder as the captain of the US Coast Guard when news of a possible terrorist attack in the Gulf of Mexico reaches the White House. Captain Tommy Williams sends Jacob to investigate and deal with the situation. As the true extent and severity of the situation unfold, Jacob realizes there is a link to the possibility of a terrorist attack on a US oil rig, and a missing ship carrying children. Behind the sabotage are the Saudi Royal Family, the Russian underworld, and a notorious pirate assassin. As the First Responder races to the oil rig, time is quickly running out. Jacob must use every skill he has learned to resolve the impending catastrophe while obeying an order from the President to keep his movements confidential.

Since reading other books in The Last Enemy series, I was looking forward to more exciting exploits from Jacob Edwards and The Commander by Dan E. Hendrickson definitely lived up to all my expectations. There are new and intriguing characters, as well as many old favorites. Natasha is a real psychopath. I never thought there could be a character more despicable than Dominik, but she was evil to the core. Jacob's relationship with his daughter was endearing as they shared so many tender moments together; this was contrasted perfectly with his relationship with his enemies. I love Jacob as a protagonist. Although his character is flawed, it makes him even more relatable and his morals and character are impeccable. The action begins immediately and takes you on a roller coaster of excitement with so many interesting and strong sub-plots. I thought I could second guess how the plot would unfold by now, but the author always takes me down a path I was not expecting. His brilliance at creating tension and conflicts in the story are enviable and so satisfying as a reader. I read the final third of this novel with my heart pounding, as all the loose ends were tied up with immaculate literary genius. I cannot rate this author highly enough and would recommend his novels to everyone.
Retribution
An Alivia Morgan Thriller
David Joseph Antocci
2021 Gold Medal
Kindle Edition
Check current price
Fiction - Thriller - Terrorist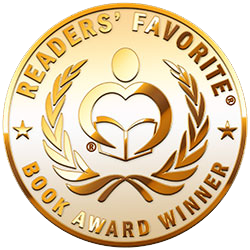 Reviewed By Susan Sewell for Readers' Favorite

A terrorist group strikes and an operative in a United States counter-terrorist agency is the target in the riveting novel, Retribution: An Alivia Morgan Thriller by David Joseph Antocci. Alivia, an agent for the New England Special Terrorist Division, is on vacation. Her vacation plans rapidly change when a bomb detonates at a rally in Boston, injuring and killing her team members. Claiming responsibility for the attack, the terrorists request that NEST turn Alivia over to them. If NEST doesn't comply, the group threatens to set off explosives around the city, endangering thousands of innocent lives. Because she sees no other alternative, Alivia turns herself over to them, believing her team will remove her quickly. However, things don't go as planned, and Alivia faces the enemy alone. Unable to wait to be rescued, Alivia must rely on her own ingenuity. Can she escape before it is too late?

Retribution: An Alivia Morgan Thriller by David Joseph Antocci is a riveting novel containing high stakes, action-packed scenes, and a race against the clock. The fierce protagonists, evil villains, and a fast-approaching deadline create an intense roller coaster ride from the first page until the last. It is an unputdownable book! Spellbinding, the storyline moves briskly while the suspense and anxiety escalate, culminating in an explosive finale. For the first book in a series, it makes a spectacular splash. Comparable to a James Patterson or Jack Carr thriller, this sensational novel promises to thrill everyone who loves terrorism novels jam-packed with action, violence, and intrigue. Due to the violent scenes containing torture and bloodshed, the story is more suitable for mature readers.
Revenge in Barcelona
Kathryn Lane
2020 Finalist
Kindle Edition
Check current price
Fiction - Thriller - Terrorist
Reviewed By Christian Sia for Readers' Favorite

Nikki Garcia is a private investigator, a former international fraud auditor who is running for her life after a death threat. When she arrives in Barcelona with her fiancé, Eduardo Duarte, she is confident that the danger has been left behind her. Besides, only Floyd and her aunt Carmen know she is coming here. It's time to relax and plan her destination wedding. But just a week later, a terrorist attack targets one of the major tourist sites. Nikki is being stalked and the terrorist attempt might have been targeting her. Someone is out to get her and that person seems determined and smart. As time ticks by, Nikki must use her skills to discover the assassin before it is too late.

Revenge in Barcelona by Kathryn Lane is a spellbinding novel that will entice fans of terrorist thrillers and sleuth stories. Kathryn Lane begins the story in the midst of action, with the protagonist arriving at her destination. It is not long before disaster strikes and Nikki begins to sense that her life is in danger. The premise is strong and it becomes even stronger because of the background of the protagonist — a former international fraud auditor. It is hard to determine who is after her, knowing that her work places her in the position to make many enemies. Revenge in Barcelona is quickly paced and the plot points are very strong. I enjoyed the fact that the key characters easily find themselves in dangerous situations. There is a lot of suspense as Nikki works hard to find out who is targeting her and why. The novel is deftly plotted and masterfully written.
Malthus Revisited
The Cup of Wrath
Lin Wilder
2020 Honorable Mention
Kindle Edition
Check current price
Fiction - Thriller - Terrorist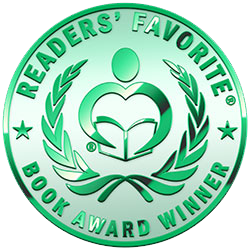 Reviewed By Rabia Tanveer for Readers' Favorite

Malthus Revisited: The Cup of Wrath by Lin Wilder follows Morgan Gardner, a teenager unlike any other around her. She has an exceptional skill; she can talk to animals, only this is something that she does not share with anyone else. For a very long time, she kept this secret to herself, but she takes a chance on Dr. Lindsey McCall and tells her the truth. Lindsey is doing everything that she can to help her, but her own life is at a standstill with her biological daughter and an old enemy coming back into their lives with a plan that has the potential to end the world as we know it. What can Lindsey do? Can she help Morgan, bond with her daughter and end this threat against humanity?

Malthus Revisited: The Cup of Wrath by Lin Wilder is a dystopian novel that is the perfect example of a thriller and a mystery all rolled into one. This is the fourth novel in the series; however, I had no issues with catching up or finding my rhythm. The novel follows multiple story lines, but the author handles them with great care and artistry. Lin Wilder did an amazing job in showing different stories and making them all connect perfectly. Fast paced and tremendously developed, the story is riveting. The novel has compelling characters, especially Lindsey and Morgan. These two women are depicted to be strong, emotional, both fighters and human. I enjoyed the fact that they were as close to reality as possible. They seemed to come to life on the pages and I thoroughly enjoyed their journey and their progress. And don't even start me on the end!!! This book is simply amazing.

Fly Girl
Bill Hellman, Sali Gear
2020 Bronze Medal
Kindle Edition
Check current price
Fiction - Thriller - Terrorist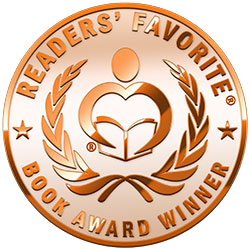 Reviewed By K.C. Finn for Readers' Favorite

Fly Girl is a work of fiction in the thriller sub-genre and was penned by author Bill Hellman with Sali Gear. Suitable and accessible for all reader types thanks to its clean content, this exciting tale of a female fighter pilot was inspired by Gear's own experiences in the Navy. Our protagonist is Rawley West, whose own piloting career takes many twists and turns as life throws intrigue and challenges at her again and again, especially when she's offered a new position in the CIA. As she uncovers secrets which lead her to learn more about her own family, so begins a thrilling adventure with plenty of action, high stakes thrills, and family drama.

Author team Bill Hellman and Sali Gear have crafted a really excellent slice of life that takes elements from real experience and transposes them into an ultra-high-stakes novel that truly packs a punch. I liked the realism of the characters especially, because everyone who appears in the book has their virtues and their flaws, making for a grounded cast of characters amid the exciting twists of the plot. The lexical choices are dynamic, making for a cinematic atmosphere that describes the action scenes well. When the interpersonal and dialogue-driven moments take over, we see the unfurling of a great internal mystery too when Rawley learns about her family business. Overall, I would highly recommend Fly Girl for fans of military fiction and terrorist thrillers, as well as those who enjoy well-rounded character pieces with plenty of personal drama.
KILL SIGHT
An Alex Sight Thriller, Book 1
Geoffrey Saign
2020 Silver Medal
Kindle Edition
Check current price
Fiction - Thriller - Terrorist
Reviewed By Ray Simmons for Readers' Favorite

I read quite a few thrillers, but this is the first time that an environmentalist terrorist group was the enemy. I must say it would have been hard to cheer for their demise if they had not been so bloodthirsty. On the other hand, Alex Sight is someone easy to sympathize with regardless of who the opponent might be. He is the secret weapon and the vital component that makes Kill Sight by Geoffrey Saign a great read. I enjoyed it immensely and at times found it impossible to put down. Despite Alex having a decided advantage in his battle against terrorists, his advantage was countered by the skill, intelligence, and determination of the terrorist group that he found himself up against. And that advantage was never enough to prevent loss of life as their next target was attacked. Sometimes it seemed that Alex was only good enough to be around to pick up the pieces.

The suspense and sense of impending disaster is palpable throughout Kill Sight. Geoffrey Saign is a master of unfolding a story piece by intense piece. But the masterful plot and development are not the only superior attributes of this story. The character development of the FBI agents, especially Alex and Megan, is superb. Indeed, Megan Detalio is one of the best characters, especially competent female characters, to appear in the thriller genre in a long time. She and Alex made a great team and I hope they team up again in the future. I loved their trust in each other's abilities and I think readers will too.
Below The Radar
Dana Ridenour
2020 Gold Medal
Kindle Edition
Check current price
Fiction - Thriller - Terrorist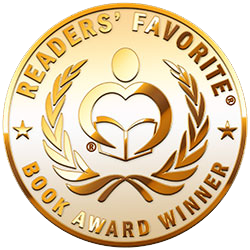 Reviewed By Viga Boland for Readers' Favorite

Below the Radar is a captivating read and its creator, Dana Ridenour, is a writer you'll want to add to your "favorite authors" list. A now-retired FBI agent, Ridenour knows from first-hand experience what protagonist Lexie Montgomery is getting herself into when, against her therapist's advice, she accepts an undercover assignment in the Netherlands. Lexie's task is to help locate a Dutch constable who has gone missing. To do so, she has to infiltrate a fiercely fervent, but seemingly peaceful group of animal welfare activists. But, as should be in any riveting thriller, this is rarely as benign as it seems: what Lexie uncovers, together with her new partner, nearly costs her her life.

Ridenour's many years of FBI experience gives the engaging, fast-paced plot and its credible cast of characters authenticity. Her considerable writing skills, especially her ease with creating realistic dialogue, evoke strong emotions in both readers and characters. Lexie is living a lie and the trouble with living a lie is that "...it's easy to become that lie. What we pretend to be, we become." That's an uncomfortable concept that the majority of us, regardless of our professions, live with daily, and Lexie's journey to a deeper understanding of the person behind the lie, herself, is a relevant theme in Below The Radar. With its winning combination of intrigue, suspense, humor, romance, excellent dialogue, and solid characterization, Below The Radar ticks all the boxes for your next "must-read". Enjoy.
Terminal
John Leifer
2019 Finalist
Kindle Edition
Check current price
Fiction - Thriller - Terrorist
Reviewed By Richard L DeMoss for Readers' Favorite

Terminal is the first book of a trilogy by John Leifer and deals with bio-terrorism. The book opens at George Mason University at a conference on bio-terrorism attended by 200 people. The two featured speakers, Commander John Hart - a CIA operator officially working through DARPA - and Dr. Elizabeth Wilkens - a senior scientist at the CDC Biosafety Lab - give presentations on genetically modified smallpox and the threat by the United Islamic State of using it as a weapon against the United States. In another part of the world, Leifer introduces us to Ibrahim Almasi al-Bakr, the founder and leader of the UIS, his protege Ahmed Al Hameed, who has formulated a plan to disperse a bio-weapon against the United States, and Beibut Valikhanov, a brilliant Russian scientist who has developed a lethal form of a genetically modified smallpox virus. Disillusioned by the new watered-down stance of Russia, Valikhanov is spirited away and joins Al Hameed in Faisalabad, Pakistan to start putting the plan in action. Over the next year, a bio-weapons lab is set up and made operational to produce the virus and 50 million doses of a vaccine that can be given to the 'Chosen Ones', those who will be determined to be worthy of surviving the global pandemic event.

John Leifer gives a brilliant and detailed account of an event that some day could become a reality. Leifer paints a vivid picture of the attack, the attempts of the United States to contain the virus, and the hunting down and destruction of those who perpetrated the atrocity. He has evidently done a lot of research on Terminal, and the story rings true due the amount of detail he includes in the narrative. It is well documented, and each character is well developed with background detail. I thoroughly enjoyed this book and the way Leifer presented it. His narrative is straightforward and easy to follow. One can readily relate to the people who perpetrate the attack, those who try to stop it, and the victims of the attack. Terminal comes to a solid conclusion, but hints that there is more to come. I definitely will get the next book in the series, 8 Seconds to Midnight, and look forward to seeing what comes next.
Contact Author -