Silent Victim
Caroline Mitchell
2018 Gold Medal
333 Pages
Check current price
Fiction - Thriller - Psychological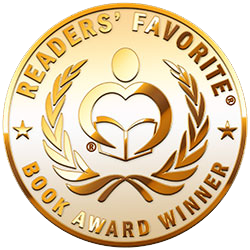 Reviewed by Anne-Marie Reynolds for Readers' Favorite

Silent Victim by Caroline Mitchell is a psychological thriller that will leave you chilled to the bone. Emma and Alex are happy; they have a beautiful boy, Emma has her own business and Alex has just been offered the chance of a promotion but it means moving. And moving means selling their house. Emma has a past full of dark secrets that Alex knows nothing about. And if they sell that house, those secrets are bound to come out. You see, Emma killed a man and buried his body in her garden. She needs to move the remains before they move, but they've gone – there is no trace that a body ever lay there. In a panic, she tells her husband, but this is just the start. As things go from bad to worse, Alex learns things about Emma ... some he wishes he'd known earlier and others that he wishes he could forget.

Silent Victim by Caroline Mitchell is a fantastic story, one that left me with shivers down my spine. The story is told from three points of view – Emma, Alex and Luke ( you'll have to read it to find out who Luke is!) and Caroline cleverly flits between each narrative and back and forth in time, gradually unfolding the entire story in short chapters that leave you needing to read on to find out what happens. You won't want to put this down. There are a couple of stories entwined here – no spoilers – but each time I thought I knew in which direction the story was heading, each time I thought I'd got it, the story twisted off and went a different way and I really didn't see the ending coming. The suspense builds as you read and culminates in an explosive finale. Be prepared for your mind to be played with; you won't know the truth until the very end – if that is the end. Excellent book, and I will definitely be looking up more from Caroline Mitchell, one of my new favorite authors.
Tangled
James W. Lewis
2018 Silver Medal
348 Pages
Check current price
Fiction - Thriller - Psychological
Reviewed by Anne-Marie Reynolds for Readers' Favorite

Tangled by James W. Lewis is a tale of suspense and mystery. The Monte Clara High Class of 2005 ten-year reunion has been set. It will be the biggest party of the decade. It should be a place to meet up with old friends and old flames. It should be a place to have fun and to reminisce about what once was. But it won't be. One classmate has a surprise in store. One classmate has been plotting something very sinister. The class starts to wonder who is masquerading as the high school mascot and who is posting odd videos all over social media? Just who is the Blue Devil? The reunion numbers go far beyond what was expected as everyone wants to find out, but before the party is over a deep dark secret will be revealed, an old flame will come into someone's life once again, and there just might be a body.

Tangled by James W. Lewis is billed as 'gripping psychological suspense'. It's that and much more. It's a story of revenge, a real tangled web of deceit, desire, and death. This is one book you will not put down; you won't want to. Mr. Lewis has written this in a way that doesn't just draw you into the story, it drags you in head first and holds you there until the surprising ending – you won't guess it. Normally, I have a pretty good idea of who the baddie is, but not this time; I was kept guessing all the way through and that is the mark of an excellent author – it's no fun when you can second guess everything that happens. This is an action-packed story, with loads of twists and turns, and absolutely no dead spots and no red herrings; every chapter lent something to the ending. The characters were wonderfully developed, so much so that I felt as if I knew them personally and the whole story felt as though it were alive on the pages and in my head! This is one edge-of-the-seat thriller you won't want to miss.
When a Stranger Comes...
A gripping psychological thriller
Karen S. Bell
2018 Bronze Medal
224 Pages
Check current price
Fiction - Thriller - Psychological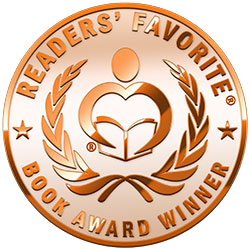 Reviewed by Anne-Marie Reynolds for Readers' Favorite

When a Stranger Comes by Karen S Bell is a gripping psychological thriller. Born Gladys Lipschitz, Alexa Wainwright is thrilled to pieces to have her debut novel published, especially when it shoots straight to the top of the bestseller list. She never expected the fame or the money that went with it, but her next work doesn't reach the same dizzy heights. Fearing the loss of the fame, she vows to do whatever is needed to stay at the top. A lightning bolt strikes, spreading eerie tendrils across the sky and the streets. Unaware that her vow may be seen as greed, she is taken to another reality where her story characters come to life. King Blakemore – publisher or devil? Or both? The lure of a lucrative book deal proves too much for her and she finds herself trapped, unable to escape. Her book contract seems to keep changing its wording, so she can't get out of it, leaving Alexa trying to find a way to get back to her real life. Will she escape or is she stuck with the devil for life, paying for her greed?

When a Stranger Comes by Karen S Bell is a compelling story. It is a gripping thriller, but it's also got the fantastical side to it as well as the paranormal touch, a rare mix that Karen has really made work. This is so original, a truly clever plot that seamlessly blends reality with an alternate reality. It dips and dives, taking you on a journey you will never forget. Karen has developed her characters flawlessly, to a level where you feel as if you know them inside out. Although the story is set partly in an alternate reality, you feel as though it is really happening, as though it could happen to you at any time. More than just a fictional novel, this story takes us on a journey through real-life issues, like greed, like being careful what you wish for. Not everyone is cut out for a life of fame and fortune and some people get taken in – it's a dangerous world as protagonist Alexa finds out! Fabulous story, so different, so original and so refreshing.



Duplicity
A fast-paced thriller with a brilliant twist
Sibel Hodge
2018 Honorable Mention
314 Pages
Check current price
Fiction - Thriller - Psychological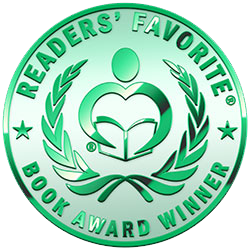 Reviewed by Viga Boland for Readers' Favorite

Duplicity is described as "a fast-paced thriller with a brilliant twist". Well, you can say that again! Sibel Hodge will make your skin crawl at the beginning, and your head spin for the rest of the book as you try to figure out who murdered the very wealthy Max just two weeks after his wedding to the beautiful Alissa…and why. When the newly appointed and self-important acting lead detective on the case quickly narrows the murder down to one of Alissa's ex-boyfriends, D.S. Carter disagrees. But trying to figure out who else would have done it proves nearly impossible and gets him suspended. Then, just when you think, "Well, that was an interesting twist"... get ready for the real twist at the end. Talk about a head trip!

What's not to love about a thriller that challenges readers' own sleuthing skills? And for those who not only enjoy solving puzzles but are into trying to understand why good people turn bad enough to want to murder others, Duplicity offers even more to think about. To tell you too much of the plot line here could truly spoil your enjoyment. So that's not going to happen. But once you've read Duplicity, you will understand why Sibel Hodge's books have sold over one million copies and are international bestsellers in several countries. What a talented writer!

Sibel Hodge's characters are realistic and several touch our inner core with their loves, hates and needs. You will find yourself relating to many of them. Others, you will despise. That's the kind of emotional connection many of us want with a book's characters. Dialogue is expertly handled, allowing the book to move along at a fast pace. You might, when you're finished, do what I did: immediately check out Hodge's other books. If they're as good as this, her success is well-deserved.
Autumn of Fear
Glede Browne Kabongo
2018 Finalist
346 Pages
Check current price
Fiction - Thriller - Psychological
Reviewed by Anne-Marie Reynolds for Readers' Favorite

Autumn of Fear by Glede Browne Kabongo is the long-awaited sequel to Game of Fear. Waking up in a hospital after being assaulted, Abbie has no idea what happened. She isn't going to let it get her down though and, full of guts and determination, she sets out to find out what happened and why she was chosen as the victim. Going back over events of previous weeks, Abbie wonders why Spencer Rossdale, a total charmer, took such an interest in her to the extent that he wouldn't take no for an answer. And what did Justin Tate, her study partner, want to tell her? With her best friends, Abbie begins to put it all together, uncovering deceit and lies that go back many years. With a predator watching her every move, waiting to finish her off, dare Abbie tell the truth?

Autumn of Fear by Glede Browne Kabongo is an excellent sequel to Game of Fear. I read the first book and it had me hooked – this one even more so. This is a deep and terrifying psychological thriller, twisting and turning with an ending that kind of leads me to believe that there is another story here, just waiting to be told – I hope so, anyway! I couldn't put this down; every time I thought I had it sussed, something else happened to make me think again. There is a certain amount of creepiness to this story, it will have you questioning and second-guessing yourself when certain things happen (no spoilers!), and it will have you on the edge of your seat. The character development continues from book one, with plenty more details about the main protagonists coming out, and the plot is sheer poetry and highly creative. Read book one first and then read this; you won't be sorry! One of the best psychological thrillers I have ever had the pleasure of reading.

Contact Author -