The Eyes of Others
A Watchtower Thriller
Mikael Carlson
2021 Honorable Mention
355 Pages
Check current price
Fiction - Thriller - Political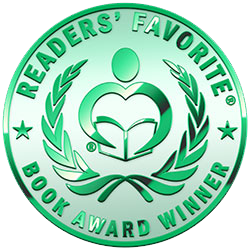 Reviewed by Carol Coetzee for Readers' Favorite

A team of highly trained intelligence analysts are sent to Iraq on a mission. Whilst there, their convoy is ambushed and some of the team members are killed. The seriously injured survivors are treated in a hospital. Once released, Eugene "Boston" Hollinger starts to have strange dreams and consults a dream therapist, Dr Tara Winters, to help him understand his mysterious dreams. With more understanding of his almost prophetic dreams, he rounds up a team and sets off in search of a high ranking government mole. Corruption, betrayal, secrets, lies and a cat and mouse hunt all make for an exciting read. How will Boston's dreams help him to uncover this mole? They seem to be his only clues on this deadly hunt.

A twisting and gracefully woven plot unravels on the pages as Boston tries to determine the identity of the mole to save himself and others. It certainly keeps you guessing as you attempt to determine who this mole could be. Can you solve it before Boston does? Meanwhile, Dr Winters is trying to find out exactly what happened to Boston in the hospital, and if he really does have PTSD. The Eyes of Others by Mikael Carlson is a real page turner, filled with action, mystery, and intriguing, surprising twists and turns.

If you enjoy suspenseful genres with a twist, you should most certainly read The Eyes of Others by Mikael Carlson. The characters are well developed and the pace is steady and relentless. Mikael Carlson has a great writing style, and the book is well written and easy to read. The plot is intriguing and captivating, holding your attention throughout. Mikael has created realistic, unique and gritty characters which become like family, some of which you love, others which you dislike, but nonetheless you are embroiled in their exploits. There is very little gratuitous violence, which is refreshing in a novel of this genre. The ending was surprising and unexpected as well as thought provoking, and stayed with me long after I had read the final pages of The Eyes of Others. An excellent read!
The Patriot's Grill
Steven Day
2021 Bronze Medal
326 Pages
Check current price
Fiction - Thriller - Political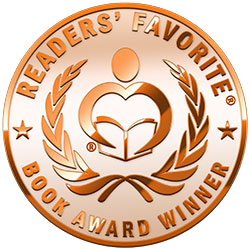 Reviewed by K.C. Finn for Readers' Favorite

The Patriot's Grill is a work of fiction in the action, science fiction, and thriller sub-genres, and was penned by author Steven Day. Suitable for mature audiences and containing some minimal scenes of moderate violence, this exciting futuristic thriller novel is set in the not so distant year of 2099, where America has devolved into a dystopian dictatorship and democracy is a long-forgotten word. We meet protagonist Joe Carlton, leading a mundane life as a bartender at the titular Patriot's Grill, and go with him on an eye-opening journey to the true meaning of liberty when a chance encounters changes his life forever.

Author Steven Day has crafted a high relatable work of speculative science fiction and dystopian drama which has its feet in the future, but an eye firmly turned back to contemporary times. Witty, slick, and filled with intrigue and thought-provoking moments, this is a plot that encourages us to really get to know the dark realities of where our own future could be headed in America and other nations the world over. I enjoyed Joe as a refreshing narrator deeply entrenched in his broken society, a blank canvas for psychological discovery and rebellion against dangerous forces as the plot progresses. Everything in the world-building of this dark vision of 2099 rings the alarm bells for the agenda of certain parties in our current society, which overall makes The Patriot's Grill a brilliantly penned cautionary tale, and a highly recommended read for political thriller fans everywhere.
One Kingdom Under Heaven
Alastair Luft
2021 Silver Medal
317 Pages
Check current price
Fiction - Thriller - Political
Reviewed by Grace Masso for Readers' Favorite

One Kingdom Under Heaven by Alastair Luft is a skillfully written thriller featuring terrorism and political intrigue, a novel set in the future and against a tense political backdrop. It is 2029 and China attacks the United States, leaving many casualties. Malcolm Kwong is a retired Navy SEAL who loses his family in the attack. Malcolm is a wounded man who wants nothing but revenge, and his target is the Chinese Presidency. He assembles a team. An alliance with Ismail Khoja — a Uighur whose attempt to kill the Chinese president was botched five years ago — can be a game changer in the war he is about to start. But can he succeed?

One Kingdom Under Heaven reads like an action movie. It is pulsating. As I read from one scene to the next engrossing one, I couldn't help but remember the intensive action in the movie, Olympus Has Fallen. While it is set in the future, the author does an impeccable job of writing about the political conflict between the USA and China, an escalation of the perceived contemporary conflict between the two countries. One Kingdom under Heaven is a cleverly plotted novel whose action puts readers on the edge of their seats. The characters are sophisticated and elaborately written. Alastair Luft is a master at writing motivation into the characters and I particularly enjoyed how Malcolm Kwong evolved in this sense. This is a story with unforgettable characters, a plot that is twisty, and prose that is excellent.
Kobani
This is the Future of War (Future War)
FX Holden
2021 Gold Medal
454 Pages
Check current price
Fiction - Thriller - Political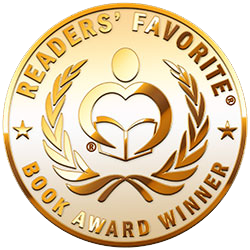 Reviewed by Pikasho Deka for Readers' Favorite

Kobani by author FX Holden is a political thriller set in 2030, based on the geopolitical trends of current times. The Kurdish and Turkish forces are busy fighting their never-ending battle with the Syrian Armed forces backed covertly by the Russian government. American reluctance to directly join the war efforts of their Turkish allies ends when Russian state of the art stealth fighter jets named Felons bring down two 4th gen-combat drones of the American-led coalition. Told through multiple POVs including the likes of Marine Gunnery Sergeant James Jensen, an AI weapons handler, Royal Australian Air Force Flying Officer Karen 'Bunny' O' Hare, Flying Officer Meany of the Royal Air force, Lieutenant Yevgeny Bondarev, Israeli Intelligence Agent Shimi Rahane, and many more, Kobani is an action-packed war novel that keeps you hooked till the last page.

FX Holden's novel mirrors today's geopolitical trends and deftly showcases their possible repercussions a decade down the line. Kobani is a realistic depiction of a hypothetical war between world powers following their current political, strategic, and ideological stances. With compelling characters, cleverly written dialogue, and a riveting narrative that freezes your blood at times, Kobani is a blockbuster of a novel. I thoroughly enjoyed it and was particularly impressed by Holden's realistic depiction of war and global geopolitics. The plot moves at a breakneck speed, with the action sequences described cinematically in vivid detail. Overall, I found Kobani to be a smartly written political thriller. I would highly recommend it to fans of action-oriented political thrillers.
Okinawa
This is the Future of War
Tim Slee
2020 Gold Medal
379 Pages
Check current price
Fiction - Thriller - Political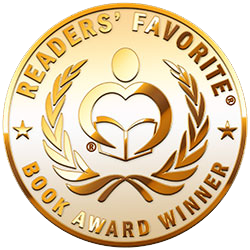 Reviewed by Kimberlee J Benart for Readers' Favorite

If you enjoy action-packed military thrillers that blend high tech weaponry and cyberwarfare with a suspenseful plot and engaging characters, Okinawa: This is the Future of War (Book 2 in the Future War series) by FX Holden is for you. The year is 2033. Japan has turned to powerful China as its primary political, military, and trading partner in the region, and China has joined in Japan's call for the US to remove its few remaining forces from Okinawa. To mark the inception of their mutual defense treaty, China and Japan hold their first joint naval exercise featuring China's highly advanced Artificial Intelligence-assisted weapons systems. However, China's ambitions reach far beyond a new treaty, and the exercise may be only a smokescreen for their true intentions.

In Okinawa, Holden gives us an artful blend of futuristic military conflict and political intrigue. The narrative is descriptive and well-paced, reaching back to World War II and looking forward to the deepest, darkest aspects of stealth technology and cyberwarfare. The protagonists are well-developed and finely drawn characters whose motivations and abilities, let alone their courage and determination, provide for heroic actions in the face of seemingly impossible odds. The plot includes enough unexpected twists and turns to keep the reader wondering how it will all end as new subplots are revealed. Set in a time not far from our "here and now" and springing from Asian power struggles and cultural divides that are ancient in origin yet populate our news headlines today, Okinawa is an enjoyable and entertaining read for anyone. Highly recommended.
Starving Men
Siobhan Finkielman
2020 Silver Medal
418 Pages
Check current price
Fiction - Thriller - Political
Reviewed by Rabia Tanveer for Readers' Favorite

Starving Men by S.E. Finkielman is a thriller about a killer on the loose and a madman controlling him. Michael is a successful psychiatrist who counsels people with a connection to the Irish Republican Army one way or another. He thought this would be his contribution to the IRA, but that all changed when his latest patient came for help. Turlough O'Sullivan may seem like a simple man, but he is a murderer. He came to Michael to seek help for his OCD, but Michael has a job for him. Michael wants Turlough to kill just a few men to pay for the sins of their ancestors. But Turlough has to be discreet and be able to do it all without getting caught. Sadly, for them, the murders have caught the attention of Irish police detective Maggie O'Malley who will stop at nothing until she gets the sick person behind these murders. What will happen in this cat and mouse game?

Starving Men by S.E. Finkielman is rich in history and shows how deep the wounds can run. Michael, Maggie, and Turlough are three very different characters with very different lives and each of them gets an opportunity to share their story with readers. I enjoyed how the author provided ample page space to all three of them for the reader to become invested in their background stories. I loved the chase and Maggie's drive to find who was killing these people in cold blood. The author described Turlough's mental state very clearly, giving just enough information for the reader to draw their own conclusions and feel trapped in his mind. Michael, on the other hand, is a character that I loved to hate. He is driven mad by his obsession and he will stop at nothing until he gets what he wants. All three of them show a different angle to the picture and each angle completes the story. The narrative is smooth, the story flows seamlessly and the atmosphere of the setting gave me chills. This is exactly what I expect to feel when I read a thriller.
The Pinebox Vendetta
Jeff Bond
2020 Bronze Medal
284 Pages
Check current price
Fiction - Thriller - Political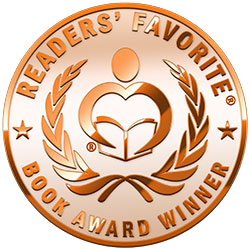 Reviewed by Gobi Jane for Readers' Favorite

The Pinebox Vendetta by Jeff Bond is the first book in the Pruitt-Gallagher saga, and it follows the devastating consequences of a feud that has existed between two families since revolutionary times. On a weekend, when the Yale University class of 1996 plans their reunion, each member of the two feudal families belonging to that class is expected to be present. Owen Gallagher is positioning himself for the Democratic nomination for the presidency. Rock Pruitt, an eccentric character whose political career was marred decades ago because of a tragic death in which he was involved, is sailing back to take his rightful place in the clan. Samantha Lessing is a woman with her own personal and marital troubles and she has a plan for the reunion: make an audio documentary of the conflict between Pruitt and Gallagher. What happens next is a revelation with far more repercussions than anyone might have imagined.

This is a story that is written in a style that is atmospheric and with characters that are rich and colorful. The political setting reflects the tensions American politics faces today, with characters that allow ancient feuds to drive them. There is a powerful twist in the story and a lot that no one could see coming. Family, politics, clan loyalty, murder, and mystery are a few of the themes that are deftly written into the story. Jeff Bond is a great storyteller who creates unforgettable characters and a conflict that moves the plot forward in strange directions. The Pinebox Vendetta is intensely emotional, packed with action, and elements that provide utter entertainment to readers. Can't wait to read the next book in the saga.
Rinn's Crossing
A Novel
Russell Heath
2020 Honorable Mention
Kindle Edition
Check current price
Fiction - Thriller - Political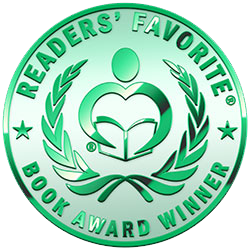 Reviewed by Lesley Jones for Readers' Favorite

In Rinn's Crossing by Russell Heath, as Rinn van Ness, a local Alaskan man, slips quietly away from a crime scene and into the forest, he is unaware that a man is about to die. When his former lover, Kit Olinsky, a conservation advocate, is arrested for the man's murder, it seems all the evidence is stacked against her. Kit's arrest is a relief for the local corrupt senator who can now exploit the native people and land. When Kit is released on bail, she is determined to take any action necessary to save her beloved Alaska and clear her name. As the fight begins against a damaging legislative bill, Kit is reunited with her true love Rinn who has come out of hiding to help her. Rinn will sacrifice anything to save Kit; however, what she reveals will change his life forever.

Rinn's Crossing by Russell Heath has a powerful storyline that will grip your attention from the beginning. The three main characters, Rinn, Kit and Dan, are memorable, realistic and all created with strong values. I especially thought Dan's selfless actions at the end were admirable and showed such strength of character. The plot has so many layers to it; government corruption, environmental issues and a battle to preserve a native people's heritage. I also loved the added dimension of a love story between Rinn and Kit. The conflict and suspense are brilliantly placed and the twists and turns powerfully executed. The author cleverly leads you down one path only to lead you in yet another direction. The whole novel will provoke many moral questions regarding conserving nature or the culture of a people. The ending was exceptional and will bring a tear to your eye.
The Power of the Cave
Caves of Corihor Series
Jaxon Shiner
2020 Finalist
282 Pages
Check current price
Fiction - Thriller - Political
Reviewed by Viga Boland for Readers' Favorite

The first few chapters of The Power of the Cave by JD Shiner literally explode with events that keep readers turning pages, as Napoleon Hancock and Cassandra Caro throw themselves into efforts to retrieve a spectacular ancient sword stolen from them by terrorists. Why would an ancient sword be of interest to terrorists in this day and age? And how did Napoleon and Cassandra come by it in the first place? The answers to those questions lie in the recently discovered and almost surreal Caves of Corihor, now being explored by a team of archeologists.

But while the archeologists work their way toward unraveling the secrets of the caves, Napoleon and Caro find their efforts being thwarted by a mole in the Presidential Praetorian Initiative. The terrorists always seem to know what their next move will be! But the team has a job to do and nothing short of death is going to stop them. Between being jetted across the globe by super aircraft and parachuting down onto a night-dark sea to somehow get inside an elusive sub, the action never stops. And just when you think it's all over, Shiner tacks on a few chapters from the upcoming third book in the series.

If there's one thing I can say with certainty about this second book in the Caves of Corihor Series, The Power of the Cave by JD Shiner, it's that this author really knows his stuff when it comes to military weaponry, wireless communication, developing technologies and a whole lot more like fast cars and futuristic aircraft. If that coincides with your interests, you will love The Power of the Cave. The pace rarely slows down so terrorist thriller fans will be on the edge of their seats. The book is written so graphically you will find yourself visualizing all the action on the big screen. Dialogue is plentiful and realistic as are the characters. There is romance but it's secondary to the exciting plot and the possibilities of what the caves might eventually reveal about the past. It's with that last possibility that JD Shiner ensures we'll want to read book three. Well done!
Manipulated
John Ford Clayton
2019 Finalist
594 Pages
Check current price
Fiction - Thriller - Political
Reviewed by Viga Boland for Readers' Favorite

Picture a highly sophisticated, technologically advanced organization controlled by a clever control freak of superior intelligence, whose personal agenda is world domination of key areas of politics, society, entertainment and media. Envision a limitless access to money that allows Victor Youngblood to hire the best people for a multitude of positions in his organization, Mousetrap. Yes, his organization is just like the board game you enjoyed as a child, but once you get caught in Youngblood's mousetrap, there is no escape. When Youngblood discovers Jeremy Prince, he knows he has found the perfect person to succeed him once he reaches his goals. Together with the other talented members of Mousetrap, they work on assuring that the presidential candidate who will best serve Youngblood's plans gets elected. But then there's the good Elijah, an independent who begins capturing the hearts and minds of American voters and poses a serious threat to Youngblood's dreams. As the days to the election count down, good people get trapped and die, and tensions reach an all-time high for Youngblood, Jeremy and, best of all, for the readers of Manipulated.

Oh boy! If you follow President Trump's incessant tweets and roll your eyes at his every mention of "fake news", Manipulated by John Ford Clayton might make you wonder if Trump has a point. Furthermore, don't be surprised if, as you read this unique and riveting book, you find yourself again thinking about what happened during the 2016 US elections. Could that outcome have been the result of a situation similar to that presented in Manipulated? The possibility is mind-blowing. I can honestly say I have never read a novel quite like Manipulated. The entire concept is brilliant. It's also downright frightening. I challenge readers to close this book and not wonder if we too are being manipulated each time we read or listen to the news. Is that news real or fake? John Ford Clayton is a remarkable writer with a great command of plot, characterization and dialogue. And here's the best part: he has two sequels already underway. Hurry up and write that next book, John. Your newest fan can't wait!
Contact Author -