And She Was
A Novel of Suspense
Alison Gaylin
2012 Silver Medal
384 Pages
Check current price
Fiction - Thriller - General
Reviewed by Alice DiNizo for Readers' Favorite

Brenna Spector is a missing persons investigator gifted with the ability to recall every detail of her own past. She has a "tape recorder mind" and has been written about in a book by her psychiatrist. Brenna uses this ability to psyche out clients and the people around her. Brenna and her "colorful" assistant Trent are drawn into a case by Tarry Ridge, New York Police Detective Nick Morasco. A missing woman's wallet has been found in the long-empty house of the Neff family whose young daughter Iris disappeared on Labor Day of 1998. What is disturbing is that Brenna's name and telephone number are found on a slip of paper inside that wallet. Brenna, Nick and Trent are drawn into this old cold case, chasing down a deadly killer who drives a blue Subaru Vivio and has ties to wealth and power. Was this the same person who kidnapped Brenna's sister Clea years ago? Will Nick Morasco be able to save Brenna as she finds about Iris' death and confronts who caused a series of needless deaths?

"And She Was" is a well-written, well-edited thriller that will keep the reader glued to each page as main character Brenna seeks the truth about a little girl's disappearance. The plot flows smoothly to the story's conclusion with the twists and turns expected in a thriller. All characters, both major and minor, are believable and complex making "And She Was" a first rate read. A strong point is that Brenna still has ties to her former husband who left the marriage as he did not like Brenna's risk-taking career. I would like to point out one thing, the author has stereotyped the librarian. Having been a librarian for many years I would like to to assure the author that we no longer seen as grouchy women that spend their time telling people to be quiet. That a sequel is coming out to this remarkable book is extremely good news for the literary world.
Fragments Of A Social Conscience
Natasha Stultz
2011 Finalist
258 Pages
Check current price
Fiction - Thriller - General
Reviewed by Lynette Fowlston for Readers' Favorite

Fragments of a Social Conscience by Natasha R. Stultz is a suspense-filled book that will leave the reader spellbound. When Felicity Angelina's father was killed, it was thought she was destroyed also. Living with an alcoholic mother who really, in a way, hated her, Felicity (Litty) committed her first murder. Now she is out to get those responsible for the death of her father...ten people to get rid of, ten people to torture. As each is discovered, the police and FBI realize they have a serial killer on their hands, but how do they manage? The clues they have include: she's a redhead, goes by the name of Angel, and she is contacting one reporter to keep publishing the exclusive news she sends to her. Can they catch this sadistic killer before she reaches her goal of ten?

This is quite a thriller that is not for the faint of heart. The book is quite graphic in nature and also contains quite a bit of coarse language. It takes the reader into the world of a psychopath who feels she is cleaning the world of corruption and evil deeds and to get justice for her father. The prologue alone was enough to spark my interest. This is a fast-paced thriller, and while the reader knows who the killer is, he is left wondering when and where is she going to strike next...leaving bodies behind from Oregon to California, from Las Vegas to Texas. With the nature of this book, I would recommend it for adult readers only.
Cry of Eagles
Stefan Vucak
2011 Silver Medal
309 Pages
Check current price
Fiction - Thriller - General
Reviewed by Fiona Ingram for Readers' Favorite

When the Valero refinery complex in Texas City is sabotaged, forensic evidence seems to point glaringly to one culprit-- Iran, which had recently expanded its nuclear program. Instead of bombing Iran's nuclear facilities like they did in Iraq, the vacillating Israeli government has done nothing to crush this potential threat to their national security. In fact, Matan Irian, a former Israeli Army Colonel whose family was killed years ago in a PLO terrorist attack, created this strategy to protect Israel: sabotage a refinery complex in Texas City, plant evidence that incriminates Iran, and sit back while an enraged United States strikes back in retaliation.

However, the President of the United States hesitates to act without a complete forensic investigation. There seems to be no logical reason why Iran would willingly antagonize the United States, calling down upon itself the wrath of a much mightier nation, and one that instantly mobilized its two carrier battle groups off Iran's coast in readiness to strike back. The perpetrators of the covert black ops have made one tiny, but revealing, error: they left behind a minute piece of evidence that traces the operation to Israel. When the real culprits are revealed, the USA turns on its former ally and demands that Israel makes reparations and finally recognize Palestine's right to exist. Israel rejects this demand as naive. When the USA immediately withdraws all economic and military aid, Israel must either seek peace with the Palestinians or maintain an ongoing war.

This is a great read, a real page-turner. The author lays bare the deep-rooted hatreds, as well as tribal rivalries that dog the composition of the Middle East, and preclude a possible resolution. From the start, the author draws the reader into a world where modern and historical animosities are twisted together in a knot that seems impossible to untangle. The actions of two men, Namir Bethan (Director of Metsada) and Matan Irian, the man who proposes a drastic solution to the nuclear terrors that threaten his county, cut this Gordian Knot.

The author draws on current events, such as international fears of a nuclear-capable Iran ready to hit the red button at any time, to the natural anxieties of the USA bigwigs, to the defiant and entrenched recalcitrant attitudes of the Israelis towards any attempt at removing what they perceive to be their God-given rights. The author also eases the unversed reader into the technical and forensic aspects of explosives and armaments, as well as laying bare the complexities, the chaos, and the internecine rivalry that dominate government departments in the delicate interplay of politics and war. I enjoyed the development of the characters and the dialogue. Each character came with his or her history and motives, created in a believable and natural way. The author also has an excellent eye for visual detail to paint the picture of different environments for the reader. This is a must for lovers of political thrillers.
The Six O'clock Rule
Bruce Thomason
2011 Gold Medal
Kindle Edition
Check current price
Fiction - Thriller - General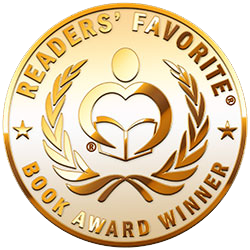 Reviewed by Anne Boiling for Readers' Favorite

The Six O'Clock Rule "If you're thinking of doing something that might make you look like a dumbass on the six o'clock news, here's a tip. Don't."

The setting is Jacksonville Beach, Florida

The Six O'Clock Rule begins with an action packed shoot out. After a teen dies from a lethal mixture of heroin and cocaine Detective Clay Randall and his team go after the drug dealer. The dealer fires on the team striking Randall. Danny brings down the dealer in a barrage of bullets. Ty and Three Rivers were driving a drunken Bobby home when they spotted former cop Roy Connor man handling a woman. Connor worked for Tony Savoy a slimy defense lawyer. Savoy used drugs to obtain what he wanted. He had been married several times and kept a mistress, Kayla, on the side. That's just the beginning of this action packed thriller.

I was hooked from the first page. I eagerly turned the pages to see what would happen next. The plot is exquisitely well developed and believable. Bruce Thomason is a master at character development. He has included enough twists and turns to keep the reader guessing to the last page. Fans will be thrilled with the latest Clay Randall mystery.
Windfall
The Cellmate
Gary Turcotte
2010 Finalist
210 Pages
Check current price
Fiction - Thriller - General
Reviewed by Anne Boiling for Readers' Favorite

Eric worked construction. He invested wisely and his investments grew. When times were tough men were laid off, most had financial, drug and alcohol problems. They were angry, blamed and resented Eric for their problems because he was financially healthy. They began to plot his punishment. They came up with what they thought was the perfect plan. In an elaborate scheme they framed him for murder.

He was bullied into signing a confession. His lawyer wanted everything he owned. He plea bargained with the district attorney for a lesser sentence with a possibility of parole in eight years.

His prison cell mate called himself Tony the Tiger. The man was openly gay. Eric and Tony came to an understanding. Tony was much younger and not interested in Eric's body but willing to help Eric stay alive and learn the ropes. In return Tony wanted a favor.

The reader stands beside Eric as he meets different men in the section of the prison where he is housed. Several share their stories. The reader listens as Eric joining the gang, getting tattoos, and plotting the murder of other inmates.

I found this book interesting, and slightly disturbing. The lead character Eric bothered me. He had few morals. He was willing to do anything to stay alive, even plot the death of other inmates. A man with morals would give up his life to protect others. I could not help but wonder if the author had faced prison life. This book also caused me to question our justice system and the penal environment. I did find one major editing flaw; the book was repetitive in two places. I've read several books by this author and this is his shining achievement. He brought out emotion in me. Well done Mr. Turcotte.
Blue Vendetta
Hugh Ellis
2010 Honorable Mention
404 Pages
Check current price
Fiction - Thriller - General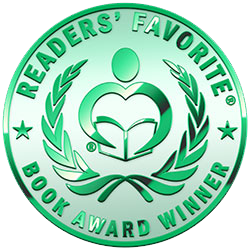 Reviewed by Molly Edwards for Readers' Favorite

I was a little iffy choosing this particular book to review; I am so glad I did. This book is written in fictional form with a true-to-life story line. I was truly in shock to read fiction that had so much truth. It made me stop and think about my insurance policy. Wow! I work in a pharmacy everyday so reading about this kind of stuff and then working around it has me often comparing the two. It makes me think about how many people out there are being scammed.

That being said, I am truly happy that I can give this book 5 stars for many reasons. It was entertaining, riveting, informative and left me thinking about things. That's a good book in my opinion! Please do not delay getting a copy of "Blue Vendetta"! You'll be in for a shock but it will be worth it!
The Chain
Jeffrey M. Preston
2010 Gold Medal
244 Pages
Check current price
Fiction - Thriller - General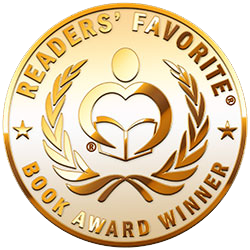 Reviewed by Anne Boiling for Readers' Favorite

Eight years ago, Kylee disappeared. Her parents, Stan and Maggie, mourn her loss. Their desperation destroys their marriage. Just as suddenly as Kylee disappears, she reappears. She is wearing the same party dress, and she appears to be the same age. More than one faction is after the prize. This is truly a love story where the parents will risk anything to protect their daughter.

When I started reading "The Chain", I suspected a typical kidnapping/missing girl plot. "The Chain" is anything but typical. The plot is original, unique, and fantastic! The characters are well developed. There are unexpected twists and turns that keep the reader eagerly turning the pages. At times the reader will be guessing, who are the good guys? Will the Weavers survive? Is Kylee really the daughter of the Weavers? Who is the Big Man? This book has it all including a Native American hero. I want to tell you more about this book, but it would spoil the story if I did. This book is a must read, put it at the top of your reading list for this summer!
Dead Game
An Emily Stone Mystery
Jennifer Chase
2010 Bronze Medal
376 Pages
Check current price
Fiction - Thriller - General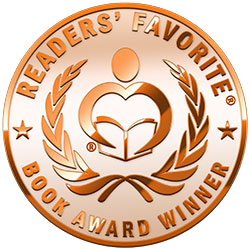 Reviewed by Anne Boling for Readers' Favorite

Emily uses her talents and resources to find child predators. She is usually a step or two ahead of the police. She anonymously submits the information to the police leading them to the victim and the perpetrator. Rick Lopez is her law-enforcement mentor.

Emily's friend Milt is murdered by a serial killer. Emily and Rick begin investigating. Milt's friends Jordan and Derek assist in the search for the killer. The trail leads them deep into the world of online social networking and to the company where Jordan and Derek work. The murders revolve around Dead Game. Rick and Emily are in grave danger when the killer shifts his focus on them.

Jennifer Chase offers readers an action packed thriller. She continues to develop the characters we all came to love in Compulsion. There is a bit of romance developing between Emily and Rick. Jordan is attracted to Emily causing just a bit of jealousy from Rick. Chase continues to hone her writing skills.

I enjoyed Compulsion, I love Dead Game. There are plenty of twists and turns to keep the reader on the edge of their seat. Dead Game shines light of the danger of online networking. I enjoy being online and there is a lot of good out there in cyber land; however, there is also a lot of bad. Dead Game reminds us to be careful. Chase is at the top of my author list. Don't miss this one! Get your copy today.
Mr. Smoke
Robert Preston Walker
2010 Silver Medal
Kindle Edition
Check current price
Fiction - Thriller - General
Reviewed by Anne Boiling for Readers' Favorite

There is much more to Damon Gray than meets the eye. He is a gifted pianist. He has an enhanced bond with his parents. He was only fourteen when they were murdered by a Terrorist Bomb. At that moment, Damon visited the Elsewhere for the first time. When he returned he was colorblind and had lost all of his "special gifts." Fourteen years later his grandparents died in a plane crash. Once again, he visited the Elsewhere. He continued playing concert piano but was an empty man. Photographers referred to him as the Gray Ghost because he refused to allow himself to be photographed. The name was fitting, for inside he was dead.

He was sitting in his hotel room, listening to the news report of another terrorist bombing, when he once again visited the Elsewhere. He returned this time with all of his special gifts, and more.

Damon Gray became a Terrorist Bomber's worst nightmare. Damon had all his special abilities back and he hated terrorist bombers with an insane passion. He could easily slip in and out of a terrorist camp without being detected. He immobilized his target and issued a warning. There was only one warning per Terrorist Bomber. His next visit was to exterminate the murderer. It was Payback time.

I am amazed that Mr. Smoke is Robert Preston Walker's first novel. He writes like a seasoned author. The plot is crisp, exciting and entertaining. The twists and turns will keep the reader eagerly turning the pages. This science fiction thriller has great depth. The characters are multidimensional and come to life on the pages of this book. I am sure this will become a series; Mr. Walker, PLEASE, this has to be a series. I want to read more about Mr. Smoke. I will be very surprised if Mr. Smoke doesn't show up in theaters.
Havana
Killing Castro
David Pereda
2009 Honorable Mention
322 Pages
Check current price
Fiction - Thriller - General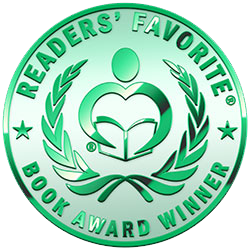 Reviewed by Anne Boling for Readers' Favorite

When Plastic Surgeon, Dr. Raymond Peters was called to return to Cuba, he found himself embroiled in a plot to replace Fidel Castro and bring democracy back to the country. He is reunited with Sonia and discovers he has a son. He refused to desert them a second time. His plan was to bring them back to Miami with him. When Castro was murdered Dr. Peters was implicated. Was the murdered man really Castro?

Killing Castro has a well written plot. The suspense grabs the reader's attention from the beginning and holds it to the end. The characters are quite intriguing. The character of Dr. Peters is overshadowed by the sexy assassin Marcela. If you like a good mystery filled with espionage, you will enjoy this book.
Contact Author -