Laws of Wrath
Martyr Maker Series
Eriq La Salle
2014 Silver Medal
300 Pages
Check current price
Fiction - Thriller - General
Reviewed by Brenda Ballard for Readers' Favorite

Eriq La Salle has carried over his characters Phee and Quincy from the last nail biter, Laws of Depravity, to Laws of Wrath. Phee and Quincy are on a well-earned leave after their last thrilling case, only to be called back from their brief vacation. A Satanist group has started leaving hollowed-out bodies with startling ties to the duo. The leader, a woman who considers herself a god, still runs things from inside her prison cell. When Phee's older brother becomes one of the cult's victims, the two men must seek her help to solve this baffling and gruesome case. It isn't long before their own skeletons begin to fall out of the closets. Dealing with their families' pasts becomes equal to the mystery in their laps. The danger creeps up on the partners fast, leaving them to fight for one of their own. The priest murders from their last case begin to resurface and, like a scream in the night, will leave the two with whirling heads as the story continues (hopefully) in another book.

Eriq La Salle did a fabulous job melding Laws of Depravity into the next book in his series, Laws of Wrath. The story line could be present day, its realistic descriptions are so chillingly believable. This book is not for the faint of heart. There are graphic scenes that some may prefer to avoid. I found myself rather disturbed initially but once I realized that this was part of the first book, it all fell into place. Mr. La Salle surely has a best seller here!!
Satan's Garden
A Novel
Kit Lyman
2014 Gold Medal
320 Pages
Check current price
Fiction - Thriller - General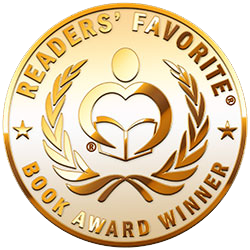 Reviewed by Kathryn Bennett for Readers' Favorite

Satan's Garden: A Novel by Kit Lyman brings us into the life of Dani and Keely who imagine that life is more magical than others do. The twin sisters felt that often it was them against the world until something else interfered with that. The man who broke into their lives stole Dani away and left the damage to be dealt with by both sisters.

This novel is chock full of suspense and interesting choices that will bring you in and latch you onto the characters and their struggle. I enjoyed the way that it is written, giving you both girls' perspectives - not in flashbacks but in the details as they know them, as they live and feel them. I found the whole story gripping from the first few pages until the last and the style flows very well. Kit Lyman has really done a perfect job of putting the story together and telling it in a way that makes it enjoyable to readers. I never would have known this was her freshman work! Whether you are a mystery reader or someone who is just dabbling in the genre, this book is going to have something for you. While I read suspense and mysteries these days, I find myself preferring other styles more. That did not end up being the case with Satan's Garden. I am glad I took the chance to read this because I enjoyed every word. I am looking forward to reading more by Kit Lyman in the future.
SHaDOW GAME
Darryl Sollerh
2013 Bronze Medal
Kindle Edition
Check current price
Fiction - Thriller - General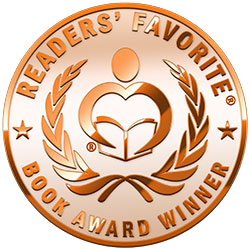 Reviewed by Jack Magnus for Readers' Favorite

Jarret, "Shadow Game"'s hero, is the consummate hit-man. When we first see him, he is getting up from a straight-backed chair in a small hotel in Paris and putting on latex gloves before drinking water from a glass. The glass and gloves are safely stowed away in a trash can as he travels to his current hit. On the way back from a successful and surgically precise assassination, Jarret falls, sharply striking his head on the hard concrete of the subway stairs, and everything changes. Besides leaving him with a sore and swollen lump on his head, the fall seems to have affected his brain -- he now sees colors emanating from people's heads. He decides to retire, but Helen, his contact, persuades him to take on just one more assignment. She overrides his reluctance by telling him her own life would be endangered if he did not come through. This job takes him to Jakarta, where his target is a political candidate standing up against a ruthless, military dictator.

Darryl Sollerh's thriller is easily one of the better books I have read this year. Jarret is a complex and multi-dimensional hero whose limited world of personal interactions with Helen, his handler, expands as he prepares to take on the final assignment. While much of the action is centered on the political demonstrations, the police brutality rocking the city and the abject poverty of the city's residents, there is a lyrical beauty in the tale as Jarret discovers himself and his soul. I loved this book and will, most likely, read it again in the near future.
Letters from the Dead
A Mystery/Suspense Novel
George R. Hopkins
2013 Finalist
304 Pages
Check current price
Fiction - Thriller - General
Reviewed by Jack Magnus for Readers' Favorite

"Letters from the Dead" opens in a nursing home where Mary Jane MacIntyre is reminiscing about her sister and gazing at the picture of herself, her sister and a young man at the beach many years before. George R. Hopkins's book is not just Mary Jane's story, however; this is a mystery tale with a crazed serial killer and the dedicated police officer, Detective Thomas Cavanaugh, who must find him. This search is not solely a professional obligation as the killer has also targeted everyone Detective Cavanaugh cares about. The murders revolve around a small private school on Staten Island. One of the students, a young woman, killed herself, and a young man, also a student, was blamed for causing her death by bullying. Cavanaugh's role in blocking an indictment against the young man led to his reassignment to Staten Island, where, ironically, the murders take place.

This is an exciting mystery that offers plenty of red herrings to mystery fans as they watch Cavanaugh and his step-brother, Jack Bennis, try to find the killer. Mystery buffs will also enjoy Cavanaugh's habit of quoting Charlie Chan throughout the work. There is a lot of action and entwined plots to keep them thinking and a number of possible suspects to consider. Cavanaugh is an intriguing character, one who I'd like to see in other mystery tales as well. His step-brother, Jack Bennis, ex-soldier and current Jesuit priest, is also compelling. Their interaction throughout the work is fun to watch. I recommend this book -- it's a lot of fun.
Evil's Root
A Political Thriller
Michael Segedy
2013 Finalist
391 Pages
Check current price
Fiction - Thriller - General
Reviewed by Alice DiNizo for Readers' Favorite

Controversial but dedicated U.S. Senator David Kursten, chairman of the Senate Judiciary Committee on Crime, Drug Trafficking and Terrorism, is in Peru to see if the cocoa fields which are producing cocaine can be eradicated. As they fly above the Huallaga Valley in Peru, Senator Kursten and Peruvian Colonel Vargas are killed along with the pilot of their plane by the plane's co-pilot, Major Spancheck, a U.S. Army horticulturalist. A missile is found in one of the panels of the plane's fuselage so leftist guerrillas are blamed for the crash and deaths. But a local man and his grandson witnessed the plane crash and saw a man parachute from the plane as it fell. They kept his parachute which was stenciled with a "U.S. Army" insignia. Steve Collins of Samuel Polsky's small newspaper, Lima Tribune, is sent to Tingo Maria in the Huallaga Valley along with Jennifer Strand, a reporter for Reuters, to meet with Cesar Montalvo, head of leftist Peruvian insurgents who claim that they are fighting corrupt the Peruvian military and drug lords. What is really going on and are there ties to a powerful drug industry in the United States itself?

Author Michael Segedy's Evil's Root is a powerful and very well-written thriller. This book has a complex plot that offers suspense, twists and turns, and violence as it works to story's conclusion. Steve Collins, Jennifer "Arielle Stiglow" Strand, Cesar Montavo and all characters both major and minor are believable and add to this story's telling. Readers will surely be awaiting Michael Segedy's next book. Evil's Root is one of those unforgettable stories filled with characters that will stay with the reader for a long time.
The Seneca Scourge
Carrie Rubin
2013 Silver Medal
294 Pages
Check current price
Fiction - Thriller - General
Reviewed by Trudi LoPreto for Readers' Favorite

"The Seneca Scourge" by Carrie Rubin was impossible to put down. The story takes place in a normal hospital but it is told with a touch of science fiction and a hint at romance. Dr. Sydney McKnight is forced to deal with a killer influenza. Dr. Casper Jones is the new virologist at the hospital arriving at the start of the pandemic. The influenza is spreading through the States and reaching across the ocean to Europe and has the ability to kill billions of people. Everyone is affected including nurses that Dr. Sydney works with, small children, teenagers and parents. In fact, the pandemic is touching all walks of life and everyone is frightened they will be the next victim. Sydney begins to think Dr. Casper is hiding something and becomes concerned when she finds him injecting some strange substance into one of the dying patients. She begins to check him out and watches him very carefully. What she discovers is both amazing and scary. How she deals with her discoveries is admirable, dangerous and life changing.

"The Seneca Scourge" is a page turner that will keep you reading late into the night. Carrie Rubin grabs your attention on the first page and keeps it through all of the twists and turns of "The Seneca Scourge". If you enjoy reading medical novels, science fiction novels or just a good thriller, this is the book for you. Carrie Rubin has written a very realistic, believable book with strong characters and plot. I really liked this book and highly recommend it. "The Seneca Scourge" has all the markings of a best seller.
Laws of Depravity
Martyr Maker Series
Eriq La Salle
2013 Gold Medal
238 Pages
Check current price
Fiction - Thriller - General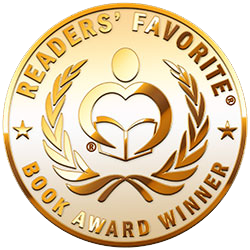 Reviewed by Lee Ashford for Readers' Favorite

"Laws of Depravity" by Eriq La Salle should be on a fast track to Best Seller status. The line between legal and illegal is broad and readily discernible; the line between right and wrong is not so. This intense debut novel will have you pondering the fine line between right and wrong, between sanity and insanity. La Salle leads us along the razor edge of that distinction, where a minor loss of focus may lead to a long slide in the wrong direction in spite of one's intent. It clearly elucidates the potentially disastrous results that can break through to the surface years after some precipitating event. This ultra-suspenseful tale scratches the foul underbelly of darkly held secrets, to reveal unfathomable horror.

Expect to have your world shaken when you read "Laws of Depravity". La Salle takes a taboo subject and exposes its ugly enormity to all. This is fiction, of course. But it is fiction solidly based in a reality the society can no longer sweep under the proverbial rug. In its distilled form, "Laws of Depravity" shows us the horrendous consequences which may develop from the selfishly uncaring and hostile possession of another's innocence. It shows us how the effects of an abusive act can impact generations of victims, with seemingly limitless possible results, as is demonstrated by the inconceivably twisted ending. This is a story of good vs. evil where it is not always clear who the good or the evil are. "Laws of Depravity" may be the most engrossing book you read this year.
Sleeper's Run
Henry Mosquera
2013 Honorable Mention
358 Pages
Check current price
Fiction - Thriller - General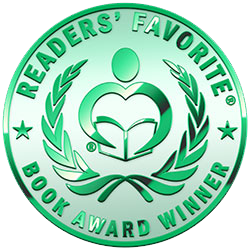 Reviewed by Jean Brickell for Readers' Favorite

Eric Caine is a paramedic in Special Operations and is an expert in martial arts. He is also fluent in several languages. He has had some flashbacks and the doctor thinks he has PTSD. Eric has just taken a job in Venezuela when he attends a speech by the Venezuelan President. Eric shoots the Venezuelan President and has no idea why. He must escape and try out why he has done this. He travels to several countries in his attempt to escape and to satisfy his quest for knowledge. The CIA as well as Venezuelan authorities are after him. There are few he can trust. Even his girl friend has turned against him.

Henry Mosquera has written one of the most fast-paced books I have ever read. You will be enthralled with the action and adventure. Eric Caine has just shot the President of Venezuela and has no idea why. This starts the long journey to just stay alive and then find out why he committed murder when he had no reason to. His career as a Special Operations medic and the training he had in martial arts help. His computer expertise also helps but who can he trust? In this book, "Sleeper's Run", you will feel as if you were part of his flight just to survive. It is quite a thriller. Time after time he manages to escape but how long can he hold out before he is captured and killed?
Strangler Figs
Peggy Chittenden Brown
2012 Honorable Mention
300 Pages
Check current price
Fiction - Thriller - General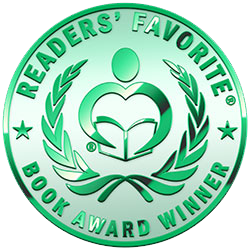 Reviewed by Alice DiNizo for Readers' Favorite

Strangler figs are rainforest plants that wrap their roots around a host tree, eventually killing it. So, Ramona Ortenga Alterhood Jackson is born to a dead mother and is left by a priest at a local California hospital where baby Ramona is adopted by Sophie and Frank Jackson. When she grows up, she works for a California newspaper, The North County Times, where she works for Mark and with Aleko, both of whom she trusts and feels are her friends. Then Ramona finds her life is in danger when she investigates a horrific double murder of a young Native American girl and a priest. Mark takes her to a local artists' colony where she'll be supposedly safe, but she is not and is brutally attacked by a man called Pango who was the waiter when Mark took Ramona to dinner one night. Ramona is descended from the original Ramona of the famous Helen Hunt Jackson novel and she knows that supposedly she has inherited the Ortenga jewels but it would seem there is a shadowy group that is after something else hidden with the jewels.

"The Strangler Figs" is a first-rate thriller with Dan Brown overtones as the heroine, the main character Ramona Jackson, finds that she is up against a group that will choke the life force of religion as it is known. Characters are well-created and totally believable. Some of them are downright scary and unpredictable. Ramona finds that people she thought were friends are not so at all. The plot is intricate as it goes into religious beliefs and the complexity of a numerical code at the core of this thriller. Well-written, well-edited and eye-opening, "The Strangler Figs" is a must-read book.
The Devil Colony
A Sigma Force Novel
James Rollins
2012 Gold Medal
672 Pages
Check current price
Fiction - Thriller - General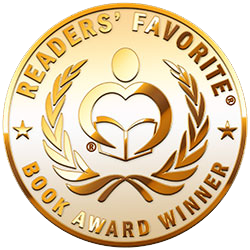 Reviewed by Jean Brickell for Readers' Favorite

The book deals with the discovery of a cave with Caucasians mummies that were hundreds of years old, dressed like Native Americans, gold, and something that could not have been discovered by these people. Or had it been made by them? The story starts here with murder, suicide, and the killing of an anthropologist. This was only the beginning of a tale of history and science combined with a story of fiction that pits the Sigma Force with a group known as the Guild that goes back beyond the beginning of our country. Ben Franklin and Thomas Jefferson were focused on combating the Guild. The book is full of action and clashes between the two groups that take the tale to Kentucky (Fort Knox), Iceland, Yellowstone Park, Utah, Japan and in and out of caves and Volcano vents. The Sigma group all the while fears that this mysterious substance hidden for centuries could lead to the destruction of the earth.

The phrase "action packed" is much over used but this book really lives up to this. The author takes us back to the early years of this nation and all the way up to modern times with the Sigma Team pitted against the long-time enemy of this country known as the "Guild". Huge caverns filled with gold, more mummies, statues and religious symbols are discovered. The guild is after all the treasures and seems to be able to anticipate where Sigma will be next. This is a skillful combining of fiction with history and science.
Contact Author -