Laws of Wrath
Martyr Maker Series
Eriq La Salle
2014 Silver Medal
300 Pages
Check current price
Fiction - Thriller - General
Chinatown, New York - The butchered body of a transvestite is found in a dumpster. Nothing out of the ordinary for NYPD, except the victim just so happens to be the brother of Detective Phee Freeman. At first the slaying looks like the random act of a vicious killer, but when it is discovered that there are similar ritualistic murders throughout the city, Phee and his partner Quincy Cavanaugh, along with FBI Agent Janet Maclin, have no choice but to join forces with Dr. Daria Zibik, a brilliant but deranged cult leader. With the clock running down and bodies piling up, Phee and his partners must do everything they can to stop the bloodshed and determine if the evil they are hunting and the psychopath they are trusting could actually be one in the same.‎
Satan's Garden
A Novel
Kit Lyman
2014 Gold Medal
320 Pages
Check current price
Fiction - Thriller - General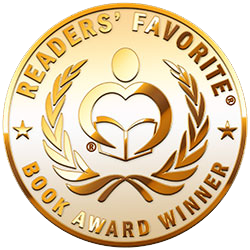 READERS' FAVORITE 2014 GOLD MEDAL WINNER FOR THRILLER FICTION
Satan's Garden explores the story of ten-year-old twin sisters and how their lives diverge after one is kidnapped. It chronicles their experiences in parallel over the course of six years, unfolding the independent challenges they face while struggling to survive worlds apart from each other. This book club pick inspires readers to see that love, friendship, and faith can survive in spite of the most terrible circumstances.


Dani and Keely imagined that life was more magical than others believed. If they had to be summed up, their one plus one would equal three. Together, they became something greater. It was twin sisters against the world.

But the world had different plans.
The man followed them to their secret tree house that unusually warm day in September. He only came for one, there and gone in the blink of an eye.
Satan's Garden takes you on the six-year journey of two sisters who learn what it means to survive. It's a story of resiliency, hope, and above all, a bond that cannot be taken away. It teaches us how quickly life can change and yet how much of it we can change ourselves.
SHaDOW GAME
Darryl Sollerh
2013 Bronze Medal
102 Pages
Check current price
Fiction - Thriller - General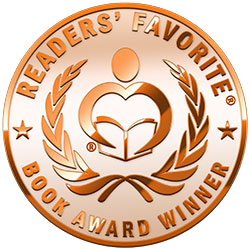 "Riveting and action packed...Author Darryl Sollerh has created a dramatic fiction about violence, betrayal and life lived as a shadow...It takes some brilliance in writing for an author to bring together these two worlds: so vastly different...and make them work in a way that offers up a Buddhist lesson on the soul of a man...You don't want to put it down!" PACIFIC BOOK REVIEW -- -- FIRST PLACE, READER VIEWS LITERARY AWARDS; CHOICE AWARD WINNER, REBECCA'S READS; FINALIST, READERS' FAVORITE BOOK AWARDS; FINALIST, FIRST HORIZON, HOFFER AWARDS -- -- When Jarret, a seasoned assassin agrees to do one last "hit" in Indonesia, and discovers his hands have gained the power to heal, his carefully planned, secret world is thrown into chaos. Desperate to understand what's happening to him, he seeks out a local mystic, a Dalang of the spiritual Shadow Puppet Theater and his mysterious, mesmerizing daughter, only to soon find himself healing the sick of Jakarta's slums by night, while by day, planning his hit on the very political reform candidate dedicated to helping them -- driving Jarret to a mental, emotional and spiritual crisis from which there is no escape, save the Shadow Game.
Letters from the Dead
A Mystery/Suspense Novel
George R. Hopkins
2013 Finalist
304 Pages
Check current price
Fiction - Thriller - General
What do you do when a killer comes after the people you love?

Set against the background of the hunt for the serial killer Lex Talionis, "Letters From the Dead" sports a cast of larger-than-life characters: hard-nosed, hot-headed New York City Detective Tom Cavanaugh; Cavanaugh's half brother, Jack Bennis, a Jesuit priest with a checkered past; a 90-year-old woman in a nursing home guarding deadly secrets; and a serial killer bent on revenge for the cyber-bullying suicide of his daughter. Together, in this fast-paced mystery-thriller, they confront a wide array of physical, emotional, and psychological conflicts—including anger, aging, marriage, pregnancy, love...and murder.

"Letters from the Dead" is a thriller that entangles you in a web of intermingling story tracks and keeps you guessing till the end. A clever plot that keeps the reader engrossed throughout and leaves one wanting more."
Reviewed by Readers' Favorite
Evil's Root
A Political Thriller
Michael Segedy
2013 Finalist
360 Pages
Check current price
Fiction - Thriller - General
FINALIST IN THE 2014 NATIONAL INDIE EXCELLENCE AWARD When American expat journalist Steve Collins sets off for the middle of the Amazon Jungle to cover a plane crash with a U.S senator aboard, he has no idea how his life is about to change. The Peruvian military is claiming the Shining Path rebel insurgency launched a missile attack on the aircraft, and the U.S. embassy is backing the military's claim. Steve's editor informs him that Jennifer Strand, a gorgeous, spunky young journalist embedded with the U.S. embassy, will be accompanying him to the crash site. Though wide apart in their political views, they manage to set aside their differences as they attempt to unravel the dark mystery behind the senator's death. Their investigation places them at the heart of the conflict between the rebels and the Peruvian government while taking them on a terrifying adventure in which they uncover shocking truths that transform their perceptions of the world and of themselves. Evil's Root is not just a political thriller. It is a powerful tale of romance and courage, of dark intrigues and harrowing revelations, of absolute power and secular evil. But more than anything, it is an encomium to brave souls, past and present, who have shown the will and moral commitment to confront the dark forces that threaten civilized life.
The Seneca Scourge
Carrie Rubin
2013 Silver Medal
294 Pages
Check current price
Fiction - Thriller - General
Best New E-book: Fiction', 2012 USA Best Book Awards Dr. Sydney McKnight, a young physician battling the deadliest influenza pandemic of all time, joins forces with Dr. Casper Jones, an odd new research virologist whose arrival coincides with the virus's advent, and whose presence raises more questions than answers. As scientists around the world search for an explanation for the virus's high mortality rate, Sydney's distrust of Casper grows, especially after she discovers him injecting an unidentified substance into her patient. Despite a heavy patient load, rebuttals from her boss, and an increasingly strained relationship with her boyfriend, Sydney is determined to learn the truth. But what she finds will plunge her into danger and change her life forever...
Laws of Depravity
Martyr Maker Series
Eriq La Salle
2013 Gold Medal
236 Pages
Check current price
Fiction - Thriller - General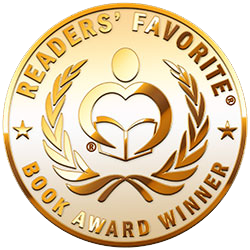 New York City. Fall 2011. A priest is found murdered in the most gruesome of crime scenes. The brutal slaying is the work of "The Martyr Maker," a serial killer that for the past 30 years has left behind a legacy of torture and fear. Every ten years, he butchers 12 clergymen in twisted scenes reflecting the martyrdom of Jesus and his disciples. Detective Cavanaugh, along with his partner and an F.B.I. agent know that they have very little time to catch this monster before he completes his final cycle of killing and disappears forever. But the investigation is made even more difficult when they discover that the seemingly unrelated clergymen are anything but the symbols of godliness they would have their community believe.
Sleeper's Run
Henry Mosquera
2013 Honorable Mention
358 Pages
Check current price
Fiction - Thriller - General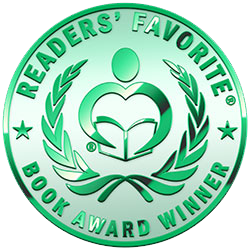 War on Terror veteran, Eric Caine, is found wandering the streets of Miami with no memory of the car accident that left him there. Alone and suffering from PTSD, Eric is on a one-way road to self-destruction. Then a chance meeting at a bar begins a series of events that helps Eric start anew. When his new job relocates him to Venezuela–the land of his childhood–things, however, take an ominous turn as a catastrophic event threatens the stability of the country. Now Eric must escape an elite team of CIA assassins as he tries to uncover an international conspiracy in which nothing is what it seems.
Strangler Figs
Peggy Chittenden Brown
2012 Honorable Mention
300 Pages
Check current price
Fiction - Thriller - General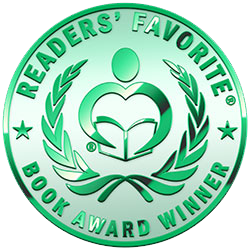 A priest abuses a young boy and triggers grisly consequences. Emotionally wounded, the young man pursues a life of hideous crimes and collides with Ramona, the young Native American heroine who must solve the complex mysteries of her past if she is to survive his assaults. The fast-paced international adventure drives a multi-layered plot that includes an intellectual puzzle, startling twists, and several knotty characters that force one to question who are friends and who are villains. How does Ramona outwit her cunning assailants and return with the historical secret? Review by Alice D. for Readers Favorite: "Strangler Figs" is a first-rate thriller with Dan Brown overtones as the heroine, the main character Ramona Jackson, finds that she is up against a group that will choke the life force of religion as it is known. Characters are well created and totally believable. Some of them are downright scary and unpredictable. Ramona finds that people she thought were friends are not so at all. The plot is intricate as it goes into religious beliefs and the complexity of a numerical code at the core of this thriller. Well-written, well-edited and eye-opening, "Strangler Figs" is a must-read book.
The Devil Colony
A Sigma Force Novel
James Rollins
2012 Gold Medal
672 Pages
Check current price
Fiction - Thriller - General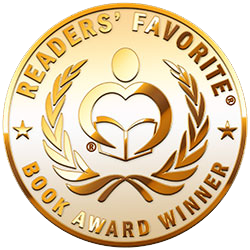 About James Rollins

JAMES ROLLINS is a #1 New York Times bestselling author of international thrillers that have been translated into more than forty languages. Known for unveiling unseen worlds, scientific breakthroughs, and historical secrets, Rollins' knack for breakneck pacing and stunning originality has been hailed by critics and embraced by scores of millions of readers around the world.

The Critics Rave

The New York Times says that his "roguish charm comes from his efforts to persuade readers the story is credible [through] real-life sources for his novel's science, history and geography." Rollins' rare blend of action, suspense, and knowledge was also mentioned by the Huffington Post, which stated that "After Crichton passed away in 2008 he clearly passed the baton to James Rollins, who like Crichton, is a renaissance man."

NPR calls his work "adventurous and enormously engrossing..." and the New York Journal of Books had this to say: "If you're a fan of smart, entertaining adventure fiction, this is your summer beach read writ large....All the science, all the history, and all the locations are masterfully intertwined. The characters are multi-dimensional. And the story is, well, a corker."

The Story Teller's Story

As a boy immersed in the scientific adventures of Doc Savage, the wonders of Jules Verne and H.G. Wells, and pulps such as The Shadow, The Spider, and The Avenger, James Rollins decided he wanted to be a writer. He honed his storytelling skills early, spinning elaborate tales that were often at the heart of pranks played on his brothers and sisters.

Before he would set heroes and villains on harrowing adventures, Rollins embarked on a career in veterinary medicine, graduating from the University of Missouri and establishing a successful veterinary practice. This hands-on knowledge of medicine and science helps shape the research and scientific speculation that set James Rollins books apart.

Explosive Page-Turning Adventures

The exotic locales of James Rollins novels have emerged as a hybrid between imagination, research, and his extensive travels throughout the United States and Europe, as well as New Zealand, the South Pacific, China, Southeast Asia, Africa, Australia, and South America. Recent jaunts include book tours and stops across the country and several European nations to give talks, seminars, and media interviews.In recent years, much of James' travel has involved meeting readers in small and large groups, at writing and fan conferences, and even aboard seagoing "seminars." James' mentoring and coaching skills have made him a sought after writing instructor and guest speaker for workshops, symposia, conventions, and other forums throughout the country.

James Rollins is the author of nine thrillers in the bestselling Sigma Force series (Sandstorm, Map of Bones, Black Order, The Judas Strain, The Last Oracle, The Doomsday Key, The Devil Colony, Bloodline, and The Eye of God); six individual adventure thrillers; and the Jake Ransom middle grade series (Jake Ransom and the Skull King's Shadow, Jake Ransom and the Howling Sphinx.)
Contact Author -