Razor Sharp
Embryo: A Raney & Levine Thriller Book 6
J.A. Schneider
2016 Finalist
214 Pages
Check current price
Fiction - Thriller - General
Reviewed by Maria Beltran for Readers' Favorite

In J.A. Schneider's Razor Sharp (Embryo: A Raney & Levine Thriller Book 6), a cunning serial killer is on a rampage. His latest victim is Kimmie, a young woman who is having problems with her boyfriend Jared. They are both seeing a psychiatrist. All of the victims are attacked with a sharp razor, their faces mutilated, and until this one, they were all men - one transgender, one transvestite, and a gay hustler. The killer is a Jack the Ripper copycat. When the psychiatrist refuses to answer questions from the police, invoking the client-doctor confidentiality clause, celebrated physicians Jill Raney and David Levine are called in by the police. The two were involved in detective work in the past. Before the killer mutilates another victim again, can they catch him?

Razor Sharp opens with the ruthless murder of a young vulnerable woman and this surely gets the reader's undivided attention immediately. Especially because J.A. Schneider narrates the horrific murder from the perspective of the killer. The first chapter is shockingly descriptive and it sets the tone and pace of the novel. And as we follow the unexpected twists and turns of the story, we are sucked into the sick mind of a serial killer who wants to be Jack the Ripper incarnate. Only this time, his victims are men with gay tendencies. Jill and David's Sherlock Holmes–like characters are quite appealing, aided by the extraordinary talent of their three-year-old son, Jesse. This book will keep your reading lights burning well into the wee hours of the morning and you will certainly not be disappointed!
Anonymous
Christine Benedict
2016 Finalist
304 Pages
Check current price
Fiction - Thriller - General
Reviewed by Viga Boland for Readers' Favorite

Anonymous by Christine Benedict reminds me somewhat of those Saturday night made for TV movies my husband and I like to watch: it grabs us in the first few minutes, then slows down a bit making us wonder if we should stick with it, and then it takes off, keeping us glued to the screen for the next 90 minutes. Thriller fiction fans will be unconsciously ramming chips into their mouths as new neighbours and jogging friends, Julie and Debra, find themselves slowly becoming paranoid over anonymous letters and creaks and scrapings in a derelict farmhouse being restored by Debra and her hubby, Greg.

As a teen, Debra witnessed her mother shooting her sexually abusive stepfather, for which her mom got locked up in the psychiatric ward. Half convinced that she too will end up there one day, Debra forever worries she's becoming unhinged when she finds feral dead cats hanging from barn rafters, along with learning that the previous house owner died from electrocution in the basement, now full of cobwebs and spiders. Is the house haunted? Is she going nuts like her mother? Or is there some real and present danger lurking in her home?

When Christine Benedict throws salacious love letters to Julie from an anonymous admirer into this scary landscape, the two women lean on each other for support, not sure who to trust and ultimately, like the reader, suspecting the wrong people. Benedict brings Anonymous to a movie ending surprise finish, and those who enjoyed the read will be looking to see what else this author has written.

They might be surprised to learn Anonymous is Christine Benedict's first novel. She has been well mentored in her writing career and is on her way to bigger and better books for sure. This author will find a receptive audience.
Back In Town
A Small Town Series: Book Two
Marc A. Di Giacomo
2016 Finalist
210 Pages
Check current price
Fiction - Thriller - General
Reviewed by Bil Howard for Readers' Favorite

Packed full of suspense and intrigue, Back in Town is a fitting second book to Marc A. Di Giacomo's Small Town Series. After Leo Kepler was safely behind bars, he suddenly disappeared; that incident came on the heels of the car accident which left Detective Donny Mello dead, and brothers Matt and Francis (Franny) Longo find themselves in a twisted mess. As they are looking at the security camera footage of Kepler's disappearance, they both see something that changes the entire landscape of the small town; Donny Mello isn't really dead. As the two brothers put together the pieces of the puzzle, Matt is getting rather serious with FBI agent Cynthia Shyler. With another group of Feds breathing down their necks, Matt and Franny are kept busy trying to stay ahead of a sudden crime spree that has hit their small town. There are plenty of surprises waiting for both of them as they attempt to unravel the mystery of Donny Mello and what appears to be ties to the mob.

Marc A. Di Giacomo has packed plenty of action and suspense into Back in Town, the latest installment in A Small Town Series. Though the reader begins somewhat in the dark about what is going on, as the story progresses things become a little bit clearer and twists and turns of the plot begin to untangle themselves. Tied into the action on several different levels, the reader is a prisoner of the pages of this book and simply cannot put it down. Action-packed, dark and suspenseful, Back in Town will keep your heart pounding and your mind racing to try to stay ahead of the mystery that is quickly unraveling before your eyes.
Bone Box
Jay Amberg
2015 Finalist
255 Pages
Check current price
Fiction - Thriller - General
Reviewed by Julie Hodgson for Readers' Favorite

Bone Box by Jay Amberg is an intense archaeological journey full of suspense and twists. Joe Travers and Sophie Altay's meeting in a cafe in Istanbul is at the behest of the Aegean Association he works for. She is suspicious of him at first and fiery in her passion for her work; she suspects he is here to spy on or fire her! His reasons are to examine the dig near the Basilica of St John. It involves international teams of archaeologists and the Aegean Association under the very watchful eye of the German chairman Leopold Kirchburg, who doesn't particularly trust her work methods and likes things done to his specifications. Sophia Altay tries to prevent her discovery of the ossuary, said to contain the bones of Jesus himself and most precious documents, from becoming public until they can be authenticated. This takes them both on a dangerous path, only to be escalated and antagonized by the media, which causes havoc. This story takes you on an incredible and dusty journey from Istanbul to ancient Ephesus, Izmir, and Cappadocia, blended with Christianity, archaeology and Islam, described with accurate detail to bring the story alive.

Jay Amberg's Bone Box is an extremely well researched and well thought out book. The story gives you incredibly detailed and visual pictures of Turkey. Jay Amberg is a master of description and intrigue, and does not paint you into a corner when explaining things; the plot and characters are believable and interesting. When reading the book you have to keep going to find out what will happen next. It is a real page turner, one that keeps you guessing through each and every chapter. A cross between The Da Vinci Code (Dan Brown) and The Sign of the Cross (Chris Kuzneski) this is an "un-put-downable" book of the highest quality.
The Advance Man
Rick Robinson
2015 Honorable Mention
272 Pages
Check current price
Fiction - Thriller - General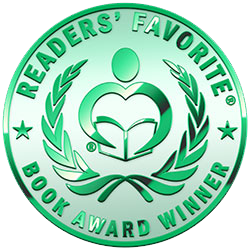 Reviewed by Paul Johnson for Readers' Favorite

In The Advance Man by Rick Robinson, David Unger is working in his dream job as the advance man for the Vice President. By all accounts, he is unassuming and good at his job. Suddenly, in a flash all that changes. With the nation in mourning over the death of the Vice President, all law enforcement agents are searching for his alleged killer, David, and want him found ASAP. It doesn't matter that there are major holes in the story. With some unconventional help and a new makeover, the young man has no choice but to hide in DC's trendy DuPont Circle neighborhood - and in this case, hide in plain sight. Richard Thompson, former Congressman, is appointed to fill a vacancy in the United States Senate. Reluctant to return to public life, little does he know he will become an integral part in a well designed conspiracy.

The Advance Man by Rick Robinson is a well developed and well written story. It is not your run of the mill political thriller and is more of a good mystery with some intrigue thrown in for good measure. The reader will quickly identify the varied cast of characters from political insiders to FBI special agents to members of the DC Gay community and even a pair of nasty hit men. The plot moves along at a steady pace that will keep the reader's attention and desire to see what happens next. The dialogue is excellent without the use of excessive bad language or violence. I would recommend this to readers who like good mysteries along with a little political intrigue. A very good story.
Entangled
Clive Ash
2015 Honorable Mention
340 Pages
Check current price
Fiction - Thriller - General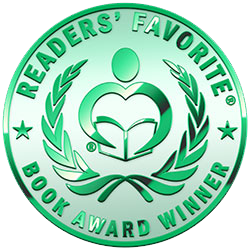 Reviewed by Bil Howard for Readers' Favorite

Finding the balance of peace and harmony in one's soul is difficult enough when a beautiful woman is involved, but nearly impossible when she has a deadly secret. When Pandey first runs into Sally, in Entangled by Clive Ash, it is a "chance" meeting in which he is rescuing her on the sharp ridge of a mountain peak. She is very thankful and leaves a piece of paper with her number on it. Although he doesn't believe for a second that anything will come of their meeting, he promptly loses her number and is certain that he will never hear from her again. She shows up on his doorstep one day, however, and asks him to help her stop the noises in her head. Unable to avoid carrying out her wishes partly because of his curiosity, but partly because he is absolutely smitten with her, he starts off on a journey. This turns him in every direction, plunging him into the clandestine world of megatons and Russian brain research that could get him killed. As Pandey's own doomsday clock winds down, he must use every ounce of his skill to survive and, in the process, save Sally and get rid of the noises in her head.

This book took me by storm and held my attention throughout. Clive Ash has done a masterful job of creating a profound intrigue that won't allow the reader to put the book down. The real live characters will keep your heart and mind attached and your pulse racing right along with them. This is a fascinating story which is certain to thrill anyone who picks it up. Realistic, suspenseful and entangling, Entangled is a must-read for anyone who loves intense action and intrigue with a touch of romance on the side.
Moral Infidelity
Rebecca Warner
2015 Bronze Medal
339 Pages
Check current price
Fiction - Thriller - General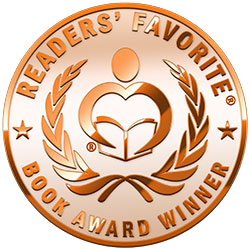 Reviewed by Rabia Tanveer for Readers' Favorite

Moral Infidelity by Rebecca Warner takes on the controversial topic of abortion and a woman's right to her own body. Governor Michael Romano is on the verge of changing the laws of the State of Florida by bringing forth an abortion law. He starts his campaign for an anti-abortion law and things are going from good to great. Happy with his marriage and his wife, he is finally satisfied with his career as well. But things are not as peaceful as it seems. When a beautiful supporter comes knocking on his door, he cannot help but fall for her charms and seduction.

Their affair takes a nasty turn when Kristin Long (the supporter seductress) becomes pregnant and is happy beyond measure to have him and his baby. But this situation is suicide for his career and seventeen years of marriage. When push comes to shove, Kristin promises to ruin his life and his career if he does not do what she wishes. Now Romano is faced with a battle between what is right and what is wrong. One wrong step can destroy his political career while his other steps can destroy his marriage and his love. What will he do?

Rebecca Warner perfectly executed a controversial topic by not forcing opinions, giving life to her characters and letting them speak for themselves. She masterfully wrote dialogues that are complete, understandable and perfect. Nothing is left out, and the reader understands what is happening. The reader is thoroughly invested in the story. A good novel that deserves to be read again! Amazingly written.
Pendulum of Justice
Hank Rangar Thriller
D.K..Halling
2015 Bronze Medal
448 Pages
Check current price
Fiction - Thriller - General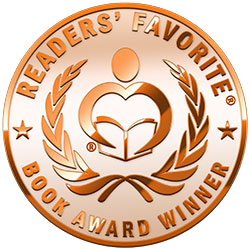 Reviewed by Lit Amri for Readers' Favorite

Hank Rangar, former cyber warrior, has revolutionized cardiac surgeries, and is able to save millions of lives and medical expenses with his lab Made By Man. Unfortunately, his technology is stolen and his gravely ill sister desperately needs this crucial lifesaving procedure. Hank has to face a corrupt Washington bureaucracy – will he succeed? Pendulum of Justice is the first installment in the Hank Rangar Thriller series by husband and wife, authors Kaila and Dale Halling, aka D.K. Halling.

Absolutely brilliant – that was my first thought after I finished reading this compelling novel. Pendulum of Justice is a fascinating political thriller that grabbed my attention right from the get go. I want to have the intelligence, ethics, and bravery of Hank Rangar. I really admire this well-developed protagonist, who is a high-tech expert with a history as a skilled combatant in the government's computer warfare efforts. Corruption is an essence of the story's premise that is familiar to all of us, so that we will instantly relate to Hank and the problems that he faces. His pain, frustration, and triumphs are also ours, against powerful people who let greed take over their ethical sense.

Kaila and Dale Halling are able to harmoniously create a deft prose in this engrossing tale about one man's justice against a broken system. The message of this novel is bold, reminding us about the prejudice of government's regulations regarding the merit of innovations. Overall, this is a commendable novel and an excellent debut for a great series.
My Beautiful Suicide
Atty Eve
2015 Silver Medal
310 Pages
Check current price
Fiction - Thriller - General
Reviewed by Carrie-Jane White for Readers' Favorite

My Beautiful Suicide by Atty Eve tells the story of Cosette Hugo. Cosette is unhappy; she has every reason to be. Her brother, Victor, has died, her parents are divorced, and she runs the gauntlet of the school bully each day. But she survives. Until a serial killer strikes in the community and she becomes a vigilante. Her view of life changes for the worse. Then, she begins to plan her own suicide.

My Beautiful Suicide by Atty Eve is the first book for a long time that has sparked an overwhelming surge of emotions in me. I could truly relate to Cosette's suffering at the hands of Hilda, her enemy at school. The hate, the humiliation, the frustration, and the fear. But, then I started to feel frustrated by Cosette. She has friends who are connected to Hilda and she has her mother, and yet help doesn't seem to be forthcoming. Then, the attack on Hilda occurs by the serial killer(s). Cosette becomes a vigilante. Why? I couldn't understand the reasoning behind her decision.

Throughout my reading of My Beautiful Suicide, I experienced a roller-coaster of emotions, amongst them confusion and incredulity. I have to say it did leave a lasting impression on me for a few days after. It was this fact alone that convinced me to up my rating. I'm now left with two points that I feel I must disclose: Atty Eve is an author to watch for, and suicide is not selfish, but it is not beautiful either.
Grant of Immunity
Garret Holms
2015 Silver Medal
430 Pages
Check current price
Fiction - Thriller - General
Reviewed by Jack Magnus for Readers' Favorite

Grant of Immunity is a legal thriller written by Garret Holms. The story begins in 1976, when Danny Hart sneaked out of his bedroom late at night while his grandmother was asleep. He was going to party with Snake, an older guy he met at the pet store, a scary dude who had snakes and was unpredictable and cruel. Danny usually babysat for Snake's girlfriend, Sarah, who had two small children, but Snake invited Danny along for this evening's fun. The three of them drove to a lake and started to smoke some weed, but then things got crazy and violent. Years later, Snake is now a sergeant with the LAPD and Danny is a Superior Court Justice. Sarah's two small children have grown up, and Erin, her daughter, is being stalked by Jake.

Garret Holms' debut legal thriller, Grant of Immunity, is an outstanding combination of courtroom drama and police procedural. The author, a judge and legal expert, creates an enthralling story and a truly thrilling series of courtroom scenes that had me forgetting about doing anything but reading on. Babbage ranks up there with Lecter and other legendary sadistic/sociopathic criminals, and seeing him assume a policeman's uniform was chilling. Better even than the grisly Babbage, however, are the other characters who people this remarkable story: Fitzgerald, the cop who never stopped seeking justice for Sarah, and Danny Hart, among others. Holms' writing is smooth and assured, and his story-telling skills are superb. Grant of Immunity is going to thrill fans of both the police procedural and legal thriller genres. It's a most impressive debut novel indeed. Grant of Immunity is most highly recommended.
Contact Author -