Tsunami Storm
D F Capps
2017 Bronze Medal
317 Pages
Check current price
Fiction - Thriller - General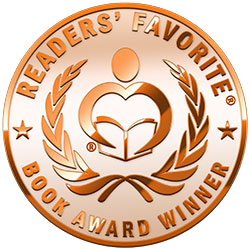 Reviewed by Ray Simmons for Readers' Favorite

I must admit that these days my mind is very preoccupied with China. I live here and I teach here and I think it is good for everyone when America and China get along. We need to understand each other. America is the largest economy in the world. China is number two and predicted to take our spot at number one in a few years. There is a lot of potential for conflict in this. Tsunami Storm by DF Capps gives us one scenario how this might be played out and it is a tense one. Deception, arrogance, treachery, and deceit balance one side of the scale while courage, faith, honor, and determination sit on the other side. I like Tsunami Storm. I am always looking for a novel like this that shows the best and the worst in ourselves and our systems.

The plot of Tsunami Storm is awesome and I could see it happening easily in this new reality created since the last American presidential election. But as good as the plot is, I like the characters even more. Willa McBride is the kind of mayor we wish our small towns had. The kind of politician we hope is elected in most elections across America, but, sadly, probably is not. DF Capps can write. The story and the action are great. The writing is good, and the surprises keep coming. This is one you don't want to miss and I predict you will see more and more stories like this as China continues its rise to the top.




Yeager's Law
An Abel Yeager Novel
Scott Bell
2017 Bronze Medal
260 Pages
Check current price
Fiction - Thriller - General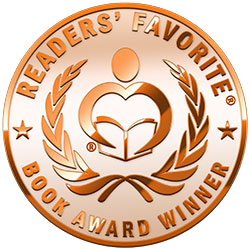 Reviewed by Java Davis for Readers' Favorite

Yeager's Law by Scott Bell is a credible action story. It even had a small twist at the end that I didn't see coming. The Yeager in the title is Abel Yeager, a divorced ex-Marine turned long distance trucker. His love interest is Charlie Buchanan, a bookshop owner whose ex-husband has involved her bookstore in shady dealings, putting Charlie and their son, David, in extreme danger. Abel's best friend and former brother-in-law is "Por Que," a childhood friend and former military chopper pilot. Between stolen money, angry drug lords, and acts of revenge, more than one mob is after Abel and the pallets of books in his missing truck. Good thing Por Que still has a helicopter and an extra pilot and ace mechanic, Cujo, a crazy man who is so brain damaged that he often forgets his given name.

Scott Bell has the background for all the different threads in Yeager's Law, the first book in Bell's series about Abel Yeager. His writing style is descriptive, but to the point. The chapter or section titles tell the reader the location of the next chunk of text, so it's easy to follow along with the many shifts in locale. As the tensions build, these shifts get shorter and choppier, moving the action along quickly. The minor characters are perhaps more cardboard than they could be, but this isn't enough of a negative to affect a reader's enjoyment of this very interesting, action-packed story.

Waking Up in Medellin
Intrigue, Romance, and Suspense in Colombia
Kathryn Lane
2017 Silver Medal
270 Pages
Check current price
Fiction - Thriller - General
Reviewed by Romuald Dzemo for Readers' Favorite

Waking Up in Medellin: Intrigue, Romance, and Suspense in Colombia by Kathryn Lane is a novel that is fittingly described in the subtitle, a suspenseful romance with a biting spice of intrigue, a pulsating read that is hard to put down. Nikki's auditing career has brought her face-to-face with all kinds of men. Still recovering from a tragic loss, she accepts this new assignment as a distraction, and now she finds herself in a business world dominated by men, investigating accusations of mismanagement. What she discovers will shock her, and put her in grave danger. As she navigates the dangerous Colombian business world, she has to deal with guns and a powerful attraction for a handsome man that deepens by the hour. Can she keep herself alive in a world filled with danger, where the most innocent passerby could be hiding a gun meant to blow her head off?

This isn't your run-of-the-mill thriller, but a story with a unique plot and characters that are original and sophisticated. I enjoyed the international setting of this work and the intricate nature of the plot. Nikki is a character that will arouse the interest of readers, one who reminds me of the characters in Sidney Sheldon's novels. The narrative is impeccable and Kathryn Lane is deft with the first person narrative. Waking Up in Medellin: Intrigue, Romance, and Suspense in Colombia is balanced, masterfully crafted, and engrossing. It is a story with powerful conflicts, escalating swiftly and culminating in a satisfying denouement. I enjoyed the narrative voice and the originality in plot and character.

The Sage Wind Blows Cold
Mac Crow Thrillers Book 1
Clint Hollingsworth
2017 Silver Medal
160 Pages
Check current price
Fiction - Thriller - General
Reviewed by Susan Sewell for Readers' Favorite

Deep in the forests of Washington state, a blood-thirsty psychopath is on the hunt in The Sage Wind Blows Cold (Mac Crow Thrillers Book 1), a chilling thriller by Clint Hollingsworth. In his youth, Mac Crow went to a wilderness survival school and learned how to track and survive in the woods of the Cascade Mountains. Mac's love for the untamed woods sparked his career as a tracker, and now he works as a bounty hunter, hunting skip-traces in the wilderness. Since Mac is very familiar with the area and an above average tracker, he is called in to help search for a nine-year-old girl who has disappeared from her campsite. Search and Rescue, led by the local Sheriff's office, have been searching for her in the cold and rain for two days with no luck. With little time to waste for a good recovery, Mac immediately begins searching for traces. While following her tracks, Mac discovers that a dangerous interloper, not indigenous to the area, has moved into the woods. This unknown is also tracking the girl, but what are his intentions? When two of the SAR team members fall victim to the predator, not only are the girl's chances of leaving the woods alive declining, but also the lives of those who seek her are at risk. Will Mac's skills make a difference or will any of them leave the wilderness unscathed?

The Sage Wind Blows Cold (Mac Crow Thrillers Book 1) by Clint Hollingsworth is a gripping thriller that will make your blood run cold. It is a brilliantly written book with a scintillating plot and a mesmerizing storyline that climaxes to a smashing finish. The opening chapter is riveting and I couldn't put the book down until the final page. It is an enthralling story with intriguing twists and turns and realistic characters. The characters are easy to love or hate with respect to their individual personalities. Mac is a marvelous protagonist with his down to earth, naturalistic lifestyle, and skills that are comparable to those of Bear Grylls. This is a tremendously exciting thriller, and I am looking forward to experiencing more of Mac's exploits in the future!
High Alert
The Project Book 14
Alex Lukeman
2017 Gold Medal
290 Pages
Check current price
Fiction - Thriller - General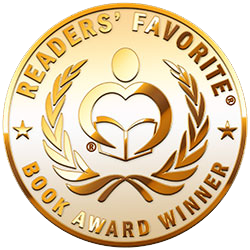 Reviewed by Ray Simmons for Readers' Favorite

I spent eight years in the military. I was Army Infantry, but a smart infantry soldier can be used anywhere in the army system, so I had a lot of interesting jobs. I worked a lot with the special forces. These guys are different. They are unique, they are, well…special. I love to read military fiction and some of the best stories are about the special forces. The problem is that I have lived and worked with these guys and some writers just don't get them, or what they do, right. If you want to read a realistic novel of the special forces and other elite people who work for our government, read High Alert by Alex Lukeman. I have served in Asia, where a lot of the action occurs and, let me tell you, that you are getting a very realistic story.

I liked the characters in High Alert more than I appreciated other elements of the novel. Everything was done well. The setting, the writing itself, the plot. High Alert by Alex Lukeman is a well put together novel. It should be. It is the fourteenth book in The Project Series. You don't get to do it fourteen times if you are doing it wrong. No, the rest of the elements were done well, it's just that I fell in love with these characters. They reminded me of people I served with. I knew soldiers just like Ronnie Peete and Lamont Cameron. Reading this book made me miss my days of service.


Yukon Audit
A C.E. Brody Novel
Ken Baird
2016 Honorable Mention
522 Pages
Check current price
Fiction - Thriller - General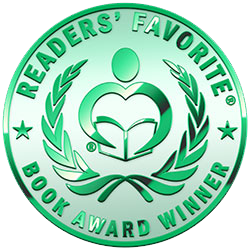 Reviewed by Anne-Marie Reynolds for Readers' Favorite

Yukon Audit by Ken Baird is a thriller beyond all thrillers. The Yukon is a mystical place. It is the land of the midnight sun. It is the home of the Klondike gold rush. And it is a place to launder money with a gold mine. Brody lives in a tiny cabin on the Yukon River. He's happy with his life, flying an old plane and running a repair shop, living alone with his dogs. He doesn't like phones or the police and is happy to live the quiet life. Until he repairs a car for a beautiful woman who hires him to fly her over a gold mine. Seeing nothing sinister in her request, they go off and, on their journey, they spot a missing plane. Landing, they investigate and find it contains two dead men – Brody knows the pilot and the woman knows the passenger. All of a sudden, Brody's quiet life is turned upside down as he comes to the attention of the FBI and the Mounties, not to mention a couple of underworld gangs. Having to deal with romance, a kidnapping, a beating and a hijacking, Brody is determined to get to the bottom of this.

Yukon Audit by Ken Baird is a brilliant novel, packed full of action and color. It is one of those page-turners that are impossible to put down and, indeed, I didn't. For starters, it is full of wonderful descriptions about the Yukon, descriptions that really make me want to go there. Second, the plot is amazingly well developed, with plenty of action and lots of twists and turns that keep a reader on their toes and firmly entrenched in the novel. The characters were full of life and well matched to the story. Ken Baird clearly knows a great deal about the Yukon and it shows in the plot, which is intricate and tightly woven. If you love thrillers, mysteries and adventures, with a bit of romance thrown in for good measure, you will love this book. An absolutely riveting story that you will not want to let go of.
A Secondhand Life
Pamela Crane
2016 Gold Medal
312 Pages
Check current price
Fiction - Thriller - General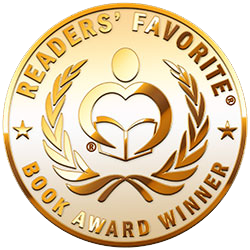 Reviewed by Chris Fischer for Readers' Favorite

Fantastic. Fantastic. Fantastic. I could write that word ten more times and it still wouldn't be enough to describe A Secondhand Life by author Pamela Crane. In this intriguing and thrilling work, we meet Mia Germaine. Mia is a woman in her thirties who, at the young age of twelve, had the very great misfortune of being in a terrible accident that claimed the life of her father, and the very great fortune of receiving the heart from a donor so that she could go on living. Now, twenty years after receiving this gift, she starts to have terrible dreams, nightmares really, about an unsolved crime: the murder of the very girl from whom she received her heart. Strained to the max by the messages she seems to be receiving, convinced she must avenge the murderer of the original owner of her heart, and now being stalked by a killer herself, Mia's not safe at any turn. And the lengths she must go to in order to keep herself safe and quiet the voice within her could lead to her ultimate demise.

I loved this book. I don't know how else to say it. A Secondhand Life was a great psychological thriller. It kept me on the edge of my seat and reading until the very end. Author Pamela Crane has a true gift in character development, as I continued to think about Mia Germaine long after I put the book down. She also has a clear understanding of the human psyche, what makes it take and what makes it break. I recommend this book highly to any reader who loves thrillers, mysteries, or just plain excellent writing and story craft. Great cover and great book! This is the first book I've read by Pamela Crane, but it absolutely will not be the last.
Banished Threads
Volume 3
Kaylin McFarren
2016 Silver Medal
258 Pages
Check current price
Fiction - Thriller - General
Reviewed by Tracy Slowiak for Readers' Favorite

In an excellently written and thrilling murder mystery story by author Kaylin McFarren, Banished Threads: Volume 3 is a book that will keep readers obsessively turning the pages from the very start, hearts in their throats, and pulses racing! Follow the story of characters Rachel Lyons and Chase Cohen. They attend a soiree at her uncle's home in which a very valuable art collection goes missing. Rachel's aunt's granddaughter, Sloan Rafferty, is blamed, and Chase is determined to clear her name and at the same time win the favor of Rachel's uncle. What he finds might not exactly be what he is looking for, however, as Rachel's uncle is soon accused of an unsolved murder, and both of these cases might be more related than they appear. Will Chase finally get to the bottom of these crimes? You'll need to read the book to find out!

I so, so enjoyed Banished Threads. Author Kaylin McFarren has done a fantastic job in writing an exciting story with excellently drawn characters that her readers will be able to connect with, relate to and will care about. If that isn't a hallmark of a great author, I'm not sure what is. The mystery isn't one that's easily solved, even for a reader like me who frequently figures out the end quite early in the book, and there are plenty of creative twists and turns that will keep readers guessing. I highly recommend Banished Threads, and I certainly look forward to reading more from the very talented author, Kaylin McFarren, in the near future!
This Way Madness Comes
A Novel
Robert Alan
2016 Bronze Medal
711 Pages
Check current price
Fiction - Thriller - General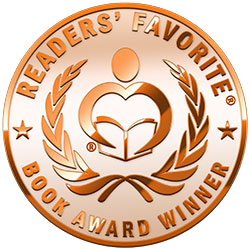 Reviewed by Sefina Hawke for Readers' Favorite

This Way Madness Comes by Robert Alan combines the genres of mystery, thriller, and suspense together in one novel. It will appeal to an audience made up of mature young adults and adults who enjoy suspenseful fiction set during the Cold War. The story follows Dr. Alexi Truskov as what he first thought was a ground breaking discovery, that would lead to a peaceful ending of the Cold War, instead leads him down a dark rabbit hole that has him questioning his own loyalties. Dr. Alexi Truskov was first and foremost a scientist who devoted his life to "uncovering the fundamental truths of nature," yet he is forced to decide between betraying his country or betraying humanity as a whole. His decision will shape not just one country, but the entire world and all of humanity.

This Way Madness Comes by Robert Alan reminded me a bit of the X-Men First Class movie in how both main characters have to weigh their own morals, their loyalty to their country, and the fate of humanity. I greatly enjoyed reading the book as, besides being remarkably well written, its suspenseful narrative refused to release me. I simply could not stop reading at any point as I simply had to know the fate of Dr. Alexi Truskov and the world; this caused me to finish the entire book in one sitting. While I enjoyed all of This Way Madness Comes, my favorite aspect was the very beginning where author Robert Alan gave me insight into Dr. Alexi Truskov's beginnings as a scientist, a student, and a person. This insight allowed me to truly sympathize with Dr. Alexi Truskov and to understand him better as a character.
The Eighth Day
Joseph John
2016 Honorable Mention
Kindle Edition
Check current price
Fiction - Thriller - General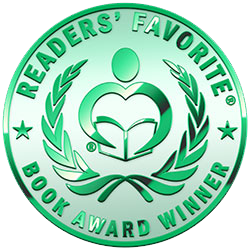 Reviewed by Tracy A. Fischer for Readers' Favorite

In an exciting, thrilling and very adventurous book by debut author Joseph John, The Eighth Day is a story that will keep readers riveted to the page from the very first all the way through to the end. Follow the story of protagonist Shawn Jaffe as he learns that his life may not be what he thought. When a stranger approaches him, tells him that his name is not Shawn, he's not an investment broker, and he's not from Ohio, and then disappears, his life is changed forever. He realizes that someone has been controlling him and his memories, and he's not sure why. But if he doesn't find out, his very life may be in danger.

I so enjoyed The Eighth Day. Author Joseph John has done a fantastic job in writing a real nail biter of a story that will keep readers on the edge of their seats. His ability to create characters that his readers will find interesting, will relate to, and will ultimately care about is second to none. Some of the scenes are so well described that readers will feel as if they are truly in the scenes with Shawn, and gasping for breath to keep up. Any reader who enjoys action, adventure, a thrilling read with a mysterious backdrop, or just a great work of fiction should absolutely read The Eighth Day. I highly recommend this book, and am hoping that author Joseph John is already hard at work on a follow up. I, for one, will be keeping my eye out for it!
Contact Author -