The Butcher's Bill
The Linus Schag, NCIS, Thrillers Volume 2
Martin Roy Hill
2018 Silver Medal
282 Pages
Check current price
Fiction - Thriller - General
Reviewed by Ruffina Oserio for Readers' Favorite

The Butcher's Bill is book two in The Linus Schag Thrillers series by Martin Roy Hill and an electrifying read for fans of crime and police stories. A gruesome crime has been committed and a severed head is left at a security company. Evidence points to Bill Butcher, a former Navy SEAL. NCIS agent Linus Schag is brought in to investigate the crime and he can't believe that his former colleague - "The Butcher" - is responsible for the crime, but there is just too much evidence not to think otherwise. Follow these two characters through an investigation that will uncover a conspiracy that reaches staggering proportions and a criminal cartel involving influential people in government.

This is a fast-paced, action-packed novel with a story that feels so real, a relevant setting, and a backstory with compelling references to Iraq. The writing is terrific and the reader is greeted by a unique voice from the beginning and a descriptive style that is as excellent as it is rare. The author knows how to create vivid images in the minds of readers, crafting scenes that are focused and infused with emotional energy. The drama is intense as well and readers will enjoy moments like the encounter between Cavendish and Butcher. Martin Roy Hill has the gift of storytelling, but what caught my attention is the way he gets readers to experience the characters. The story is rich, thanks to the realism that permeates it. I really enjoyed The Butcher's Bill for the great writing and the exceptional storytelling art, and will be on the lookout for more from this author.

Dead Lemons
Finn Bell
2018 Gold Medal
277 Pages
Check current price
Fiction - Thriller - General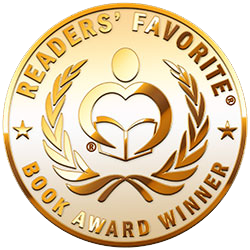 Reviewed by Grant Leishman for Readers' Favorite

Dead Lemons by Finn Bell takes a look at a young paraplegic, stuck in a wheelchair because of his own bad, drunken decisions and trying to come to terms with the mess he has made of his life. His drinking has cost him his marriage and now, in desperation, he sells his house in Wellington, New Zealand and moves down to the deep south, to Riverton, to try to begin a new life away from the mess he was before. What he doesn't gamble on is becoming caught up in the mystery of an old kidnapping and murder of a young local girl some thirty years earlier. Finn finds friendships in Riverton like he has never discovered before, but his own personal journey of recovery will be sorely tested by the trials and dangers of messing with some truly bad people who have managed to keep their evil hidden for so many years.

This is the second Finn Bell book I've read in recent times and Dead Lemons is every bit as good as the first one. Bell has a laid-back, almost conversational style of writing that really appeals to me as a reader. I find his works easy to read and almost impossible to put down. His characters and their cultural traits are, as a fellow New Zealander, easy for me to identify with and laugh at, but Bell has a rare ability to transcend cultural and national boundaries in his writing. Even if you have never heard of New Zealand and rugby, you will love Dead Lemons. At its heart this is a murder mystery, but it is much more than that; it is also a journey of self-discovery for the main character, and also for the reader. I found so much in this book that was easy to identify with. As a murder mystery, it is great and as contemporary literature, it is also excellent. I highly recommend this book.

Baroota
The Hunting Ground, The Director Series Book 1
Zach Fortier
2017 Finalist
171 Pages
Check current price
Fiction - Thriller - General
Reviewed by Melinda Hills for Readers' Favorite

Nick Hudson is a former military man and retired police officer who just goes through the motions of living day by day in Baroota: The Hunting Ground by Zach Fortier. In this first book of the Director Series, Nick and his wife, JoAnn, meet her friend Jessica for dinner to meet Jessica's new boyfriend, Jay. Given his suspicious nature, Nick feels that Jay is rather strange, especially when Jay asks Nick how he feels about '…women and children being kidnapped and forced into slavery overseas.' Jay goes on to explain the Director's formation of a new task force that will work outside of government interference to hunt down and bring these criminals to justice and invites Nick to join. After tremendous soul searching, Nick agrees but what he discovers once he is brought together with other team members is a shocking surprise. Along with Nõnkos Zia (Nõn) who is a survivor of human trafficking herself, Nick finds himself in the fight of his life. Will they win the dangerous game the Director has set up or will they become victims themselves?

Zach Fortier has created an amazing world in which the good guys have to fight for their lives against tremendous odds. Baroota: The Hunting Ground is Book One of the Director Series which promises tremendous action and well developed characters. Nick and Nõn are kindred spirits – two people who have seen the worst life has to offer – and they want to try to make a difference by removing some of this ugliness from the world. Great book! Quite exciting and hard to put down. The dialogue is tight and the descriptions are gripping. Excellent dialogue (with occasional bad language) and nail-biting action keep you turning the pages to see how these two may survive. Baroota: The Hunting Ground is definitely a must-read for fans of fast-paced action in thriller fiction.
Resort Isle
Detective Frank Dugan series Book 1
Paul Sekulich
2017 Honorable Mention
200 Pages
Check current price
Fiction - Thriller - General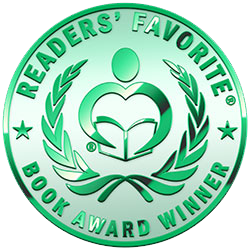 Reviewed by Sefina Hawke for Readers' Favorite

Resort Isle: Detective Frank Dugan Begins by Paul Sekulich is the first book in the Detective Frank Dugan series. This is a book that would appeal most to a mixed audience of young adults and adults who enjoy thrillers and stories about prison islands. Detective Frank Dugan lost his wife and children to ruthless career criminals that murdered them all. This horrible event sets Frank on the path of establishing a prison island, surrounded by sharks, for those who commit capital crimes and second offenders. Resort Isle is a tropical prison island that is supposed to be impossible to escape from, yet when Frank gets sent there, that is exactly what he wants to do. Will Frank manage to escape the prison he built, or will he die in the attempt?

Resort Isle is a very well written book that made me think about whether or not a prison island like Resort Isle would actually be a good idea in reality. While I do not know how it would turn out in reality, the way it turned out in fiction was pretty cool. A good portion of the beginning of the book was focused on the murder of Frank's family and the creation of Resort Isle. My favorite part was when Frank was sentenced to Resort Isle as that was when the thriller element made its first appearance. I really enjoyed reading this book and I hope that future books in the series further explore Frank's interesting talent.




Nailgun Messiah
Micah Reed Book 1
Jim Heskett
2017 Honorable Mention
330 Pages
Check current price
Fiction - Thriller - General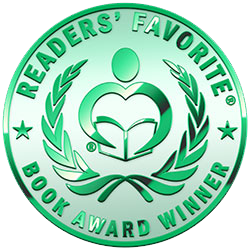 Reviewed by Michelle Randall for Readers' Favorite

For most of his life, Micah Reed has been a screw-up, drinking his way through life, but the trouble he finds himself in this night has nothing to do with him, really, but unfortunately the big bad drug dealer isn't willing to believe him. Micah is able to escape and finds himself needing to get out of town for a while. Although visiting his sister is forbidden, that's exactly what he does, which turns out to be a good thing. His little sister has gotten herself into what she thinks is a religious group, but is really just a front for other illegal activities. Micah knows he has to get his sister out, but she is not really inclined to trust him, based on his past record of screwing up. Nailgun Messiah is a complex and multi-layered story of all the people living in the house and the complex relationships and controls over them. Author Jim Heskett has developed so many levels that you don't know who is really a friend or a foe until the very end.

Nailgun Messiah is titled as the first book in the Micah Reed series, so it would seem that the author is planning to follow the main character through a few more books, which could be exciting. This book was full of adventure and intrigue, trying to figure how who was on what side, who you could trust and who you couldn't. Even after all that, I still found a few questions that were never fully answered, which is the mark of a good book. It leaves you still wondering about certain small parts and then there is the possibility that they show up again later in another book. This is a really good book, although there are themes of violence and mind control, in case any readers have issues with that. Definitely worth the read.
Tsunami Storm
D F Capps
2017 Bronze Medal
317 Pages
Check current price
Fiction - Thriller - General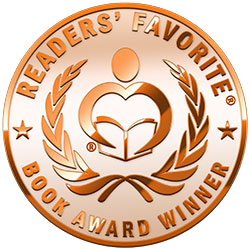 Reviewed by Ray Simmons for Readers' Favorite

I must admit that these days my mind is very preoccupied with China. I live here and I teach here and I think it is good for everyone when America and China get along. We need to understand each other. America is the largest economy in the world. China is number two and predicted to take our spot at number one in a few years. There is a lot of potential for conflict in this. Tsunami Storm by DF Capps gives us one scenario how this might be played out and it is a tense one. Deception, arrogance, treachery, and deceit balance one side of the scale while courage, faith, honor, and determination sit on the other side. I like Tsunami Storm. I am always looking for a novel like this that shows the best and the worst in ourselves and our systems.

The plot of Tsunami Storm is awesome and I could see it happening easily in this new reality created since the last American presidential election. But as good as the plot is, I like the characters even more. Willa McBride is the kind of mayor we wish our small towns had. The kind of politician we hope is elected in most elections across America, but, sadly, probably is not. DF Capps can write. The story and the action are great. The writing is good, and the surprises keep coming. This is one you don't want to miss and I predict you will see more and more stories like this as China continues its rise to the top.




Yeager's Law
An Abel Yeager Novel
Scott Bell
2017 Bronze Medal
260 Pages
Check current price
Fiction - Thriller - General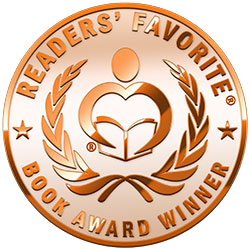 Reviewed by Java Davis for Readers' Favorite

Yeager's Law by Scott Bell is a credible action story. It even had a small twist at the end that I didn't see coming. The Yeager in the title is Abel Yeager, a divorced ex-Marine turned long distance trucker. His love interest is Charlie Buchanan, a bookshop owner whose ex-husband has involved her bookstore in shady dealings, putting Charlie and their son, David, in extreme danger. Abel's best friend and former brother-in-law is "Por Que," a childhood friend and former military chopper pilot. Between stolen money, angry drug lords, and acts of revenge, more than one mob is after Abel and the pallets of books in his missing truck. Good thing Por Que still has a helicopter and an extra pilot and ace mechanic, Cujo, a crazy man who is so brain damaged that he often forgets his given name.

Scott Bell has the background for all the different threads in Yeager's Law, the first book in Bell's series about Abel Yeager. His writing style is descriptive, but to the point. The chapter or section titles tell the reader the location of the next chunk of text, so it's easy to follow along with the many shifts in locale. As the tensions build, these shifts get shorter and choppier, moving the action along quickly. The minor characters are perhaps more cardboard than they could be, but this isn't enough of a negative to affect a reader's enjoyment of this very interesting, action-packed story.

Waking Up in Medellin
Intrigue, Romance, and Suspense in Colombia
Kathryn Lane
2017 Silver Medal
270 Pages
Check current price
Fiction - Thriller - General
Reviewed by Romuald Dzemo for Readers' Favorite

Waking Up in Medellin: Intrigue, Romance, and Suspense in Colombia by Kathryn Lane is a novel that is fittingly described in the subtitle, a suspenseful romance with a biting spice of intrigue, a pulsating read that is hard to put down. Nikki's auditing career has brought her face-to-face with all kinds of men. Still recovering from a tragic loss, she accepts this new assignment as a distraction, and now she finds herself in a business world dominated by men, investigating accusations of mismanagement. What she discovers will shock her, and put her in grave danger. As she navigates the dangerous Colombian business world, she has to deal with guns and a powerful attraction for a handsome man that deepens by the hour. Can she keep herself alive in a world filled with danger, where the most innocent passerby could be hiding a gun meant to blow her head off?

This isn't your run-of-the-mill thriller, but a story with a unique plot and characters that are original and sophisticated. I enjoyed the international setting of this work and the intricate nature of the plot. Nikki is a character that will arouse the interest of readers, one who reminds me of the characters in Sidney Sheldon's novels. The narrative is impeccable and Kathryn Lane is deft with the first person narrative. Waking Up in Medellin: Intrigue, Romance, and Suspense in Colombia is balanced, masterfully crafted, and engrossing. It is a story with powerful conflicts, escalating swiftly and culminating in a satisfying denouement. I enjoyed the narrative voice and the originality in plot and character.

The Sage Wind Blows Cold
Mac Crow Thrillers Book 1
Clint Hollingsworth
2017 Silver Medal
160 Pages
Check current price
Fiction - Thriller - General
Reviewed by Susan Sewell for Readers' Favorite

Deep in the forests of Washington state, a blood-thirsty psychopath is on the hunt in The Sage Wind Blows Cold (Mac Crow Thrillers Book 1), a chilling thriller by Clint Hollingsworth. In his youth, Mac Crow went to a wilderness survival school and learned how to track and survive in the woods of the Cascade Mountains. Mac's love for the untamed woods sparked his career as a tracker, and now he works as a bounty hunter, hunting skip-traces in the wilderness. Since Mac is very familiar with the area and an above average tracker, he is called in to help search for a nine-year-old girl who has disappeared from her campsite. Search and Rescue, led by the local Sheriff's office, have been searching for her in the cold and rain for two days with no luck. With little time to waste for a good recovery, Mac immediately begins searching for traces. While following her tracks, Mac discovers that a dangerous interloper, not indigenous to the area, has moved into the woods. This unknown is also tracking the girl, but what are his intentions? When two of the SAR team members fall victim to the predator, not only are the girl's chances of leaving the woods alive declining, but also the lives of those who seek her are at risk. Will Mac's skills make a difference or will any of them leave the wilderness unscathed?

The Sage Wind Blows Cold (Mac Crow Thrillers Book 1) by Clint Hollingsworth is a gripping thriller that will make your blood run cold. It is a brilliantly written book with a scintillating plot and a mesmerizing storyline that climaxes to a smashing finish. The opening chapter is riveting and I couldn't put the book down until the final page. It is an enthralling story with intriguing twists and turns and realistic characters. The characters are easy to love or hate with respect to their individual personalities. Mac is a marvelous protagonist with his down to earth, naturalistic lifestyle, and skills that are comparable to those of Bear Grylls. This is a tremendously exciting thriller, and I am looking forward to experiencing more of Mac's exploits in the future!
High Alert
The Project Book 14
Alex Lukeman
2017 Gold Medal
290 Pages
Check current price
Fiction - Thriller - General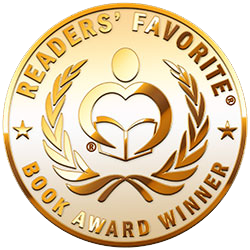 Reviewed by Ray Simmons for Readers' Favorite

I spent eight years in the military. I was Army Infantry, but a smart infantry soldier can be used anywhere in the army system, so I had a lot of interesting jobs. I worked a lot with the special forces. These guys are different. They are unique, they are, well…special. I love to read military fiction and some of the best stories are about the special forces. The problem is that I have lived and worked with these guys and some writers just don't get them, or what they do, right. If you want to read a realistic novel of the special forces and other elite people who work for our government, read High Alert by Alex Lukeman. I have served in Asia, where a lot of the action occurs and, let me tell you, that you are getting a very realistic story.

I liked the characters in High Alert more than I appreciated other elements of the novel. Everything was done well. The setting, the writing itself, the plot. High Alert by Alex Lukeman is a well put together novel. It should be. It is the fourteenth book in The Project Series. You don't get to do it fourteen times if you are doing it wrong. No, the rest of the elements were done well, it's just that I fell in love with these characters. They reminded me of people I served with. I knew soldiers just like Ronnie Peete and Lamont Cameron. Reading this book made me miss my days of service.


Contact Author -