The Butcher's Bill
The Linus Schag, NCIS, Thrillers Volume 2
Martin Roy Hill
2018 Silver Medal
282 Pages
Check current price
Fiction - Thriller - General
In Iraq, a shipment of $9 billion in cash goes missing. Each effort to find it ends in death. In Southern California, a mercenary's murder, a severed head, and a bloody hand-written message spark a massive manhunt. The man connecting these two events is William Butcher, aka The Butcher. Those who stole the money want him dead. The cops want him for murder. Butcher's only hope is his former NCIS colleague and closest friend, Linus Schag. Torn between loyalties, Schag walks the thin line between doing his job or betraying his friend. Working from opposite ends, Schag and Butcher peel back the layers of conspiracy, revealing a criminal enterprise reaching into the highest levels of government. With a plot torn from today's headlines, The Butcher's Bill will keep readers on edge until its final, explosive climax.
Dead Lemons
Finn Bell
2018 Gold Medal
278 Pages
Check current price
Fiction - Thriller - General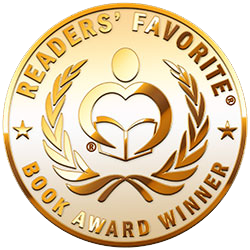 WHAT DO YOU DO WHEN YOU CAN'T PROVE ANYTHING?


In the far south a young girl goes missing, lost without trace in the wilderness beyond her remote family cottage. A year later her father disappears in the exact same place . . .

Then nothing. At all. Eventually the years grow over the grief. The decades wear away the questions, life flows past the forgotten tragedy. 

Until Finn moves into the abandoned home, looking for a fresh start.
A place to heal himself far from his old problems. But rebuilding life is complicated by chance encounters and odd occurrences leaving Finn with the growing suspicion that the people here are harboring a terrible, deadly secret.
Suspicion turns to obsession the deeper Finn digs while also facing steadily escalating dangers in the here-and-now. Soon Finn's own journey of recovery becomes inextricably linked with his need to unravel the mystery. Past and present finally collide when Finn starts to learn the truth about this place and himself. 
Now he must choose between exoneration and condemnation, justice and vengeance.
*Please Note: This book was originally titled 'Dead Lemons.'
The stunning, debut crime thriller from award-winning Amazon bestselling author Finn Bell. A must read for fans of Stieg Larsson's 'Girl With The Dragon Tatoo', Jo Nesbo's 'The Snowman' and Robert Bryndza's 'Girl In The Water' . . . This is a dark, graphic pulp thriller – tense amateur sleuth noir set against the backdrop of the unforgiving underworld of organized crime.
Read what reviewers are saying about THE KILLING GROUND:
'A highly original, terrific debut' – Ngaio Marsh Crime Fiction Awards
'. . . definitely worth reading . . . exudes character . . . a compelling and accomplished story' – www.Crimefictionlover.com
'. . . easy to read, almost impossible to put down . . . you will love [it] . . . As a murder mystery, it is great and as contemporary literature, it is also excellent. I highly recommend this book." – www.Readersfavorite.com 
'. . . an eclectic-yet-satisfying blend of hard-boiled noir and rural gothic . . . there's no denying Finn Bell is extremely gifted . . . A likable hero, simmering suspense, and odd-ball history make it a tangy thriller.' – www.Indiereader.com
'This is the strength of . . . as the humour is presented shockingly side by side with all the heartbreaking details of the town's murders. The dark is balanced with the redemptive light . . . an absorbing and disturbing window . . .  any crime fiction enthusiast will enjoy' – www.Austcrimefiction.org
'. . . strong narrative voice and perfect pacing . . . effortlessly evokes the Deep South . . . both its array of modern rural personalities and intriguing history. I couldn't put this book down and would highly recommend it. This is a fantastic contribution to the #yeahnoir genre.' - www.thebookcouncil.co.nz
'One of the best books I've read in a long time. Seriously good, and so much more than a thriller . . . fantastic and keeps you guessing – 5 stars from Purple, Reviewer on Amazon.com
'Great characters. Great plot. Twists and turns. Plots unexpected. Excellent premise. Not just another "quick read", I relished every chapter' – 5 stars from Reba, Reviewer on Goodreads.com
Awards and accolades for THE KILLING GROUND:
Winner of the Ngaio Marsh Crime Fiction Award for Best First Novel
Winner of the Indie Reader Discovery Award for Fiction
Winner of the Readers' Favorite Gold Medal for Fiction / Thriller / General
Amazon Bestseller in International Mystery & Crime
Baroota
The Hunting Ground, The Director Series Book 1
Zach Fortier
2017 Finalist
168 Pages
Check current price
Fiction - Thriller - General
"Baroota" is a fictional tale of Nick Hudson a retired and aging cop attempting to get in one last mission to make a difference. He gets sucked in to an "off the books Black Ops mission" to rescue victims of Human Trafficking being sold into sexual slavery. He meets Nõnkos Zia or Nõn. A woman born in South Africa and herself a former victim of Muti-medicine, a type of medicine still practiced in South Africa that weaves the occult and human sacrifices into the locals belief system. She is also a victim of human trafficking, from which she barely escaped after taking revenge on her captors. They are outsiders in a dark twisted tale of deceit, lies and double crosses that take them to the "Darien Gap" of Panama, one of the most remote areas in the world to hunt human traffickers.
Baroota was awarded an Honorable Mention in the 2016 Readers Favorite International Book Awards contest in 2016.
Baroota was a Finalist in the 2016 Chanticleer Clue Book awards contest in suspense/thrillers.
Baroota was named to the 2016 Chanticleer Clue Book awards short list for suspense/thrillers.
Baroota was named winner 2017 Next Generation Indie Book Awards in Suspense Genre.
2017 Finalist NIEA Book Awards contest in Suspense genre
Baroota was a finalist in the 2017 Kindle book awards in Horror.
Baroota was a finalist in the 2017 Book excellence awards contest in Thrillers.
Baroota was chosen as an "Official Selection" in the Suspense / Thriller category of the 2017 New Apple Annual Book Awards
Baroota was awarded a Silver medal in the 2018 eLit Book Awards contest in the Mystery/thriller genre
Resort Isle
Detective Frank Dugan series Book 1
Paul Sekulich
2017 Honorable Mention
200 Pages
Check current price
Fiction - Thriller - General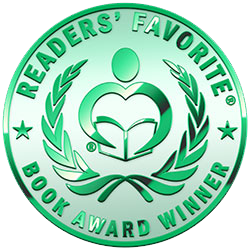 San Diego Detective Frank Dugan has just become a victim of ruthless criminals who have passed in and out of prison, and continue to perform their grisly acts in free society. Dugan wants them put someplace where they can never return and never harm innocents again, and presents an innovative solution to this revolving door crime dilemma to the government. The result is Resort Isle, a lonely tropical dot in the Pacific Ocean, surrounded by the most vicious sharks known to man, a place from which there is no escape and virtually no supervision. This resort is the last vacation the baddest of the bad will ever get. But Detective Dugan never figured that one day he'd be the guest of his own invention, a permanent resident at this island, where many that he sent there can't wait to kill him.
Nailgun Messiah
Micah Reed Book 1
Jim Heskett
2017 Honorable Mention
330 Pages
Check current price
Fiction - Thriller - General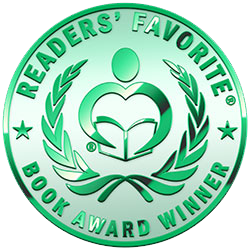 A devoted cult member. An unforgiving leader. One man's last chance to save his sister…
Micah Reed has a knack for ticking off the wrong people at the wrong time. When his latest attempt to do the right thing angers some drug dealers, he takes refuge in the sleepy mountain town of Nederland. He plans on finding his sister Magda and disappearing into obscurity with her. Micah is in for a big surprise…
When he learns his sister lives on a commune, Micah immediately butts heads with Lilah, the ever-watchful woman in charge. As the cult leader turns her menacing attentions toward him, Micah senses an even greater threat that no one else sees coming…
Can he convince Magda to flee to safety before it's too late, or will he lose her forever in the process?
Nailgun Messiah is the first book in the Micah Reed series, a set of edge-of-your-seat thrillers. If you like complex characters, realistic dialogue, and layers upon layers of suspenseful tension, then you'll love Jim Heskett's cult classic in the making.
Buy Nailgun Messiah to follow the leader today!
Tsunami Storm
D F Capps
2017 Bronze Medal
317 Pages
Check current price
Fiction - Thriller - General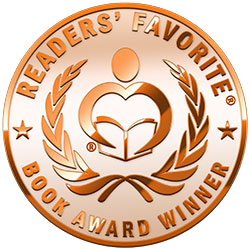 Bronze Medalist - 2017 Readers' Favorite Awards. Lieutenant Tiffany Grimes is a rising star in the Navy. She has a date with destiny. In the high-tech world of advanced secret weapons, the ability to trigger terrifying earthquakes and direct devastating storms has been mastered by the military. Vice Admiral James Billingsly now controls America's most powerful new weapon of mass destruction, which he secretly uses to impose his own warped moral code on an unsuspecting world. He, too, has a date with destiny. As the U.S. and China are relentlessly drawn to the brink of war, the only protection for the Pacific Northwest coast is one U.S. submarine and its heroic crew against a truly catastrophic event . . . In this hard science fiction technothriller you will encounter a major earthquake, the elements of an international political thriller, the new face of terrorism, advanced military technology, and the unmitigated disaster that must inevitably result. You will also meet the protective mother archetype in Willa McBride, mayor of Dolphin Beach, a small resort destination on the Oregon coast, as she is faced with the impending destruction of her beloved town, and the loss of the people she protects as if they were her personal family. While Willa's sister, the ambitious Senator Elizabeth Bechtel from Oregon, jostles with inside knowledge of a dangerous conspiracy, and tries to take advantage of a desperate situation, the heroic crew of one of America's most advanced submarines is faced with devastating choices, duty, and personal sacrifice. It's an adventure you won't want to miss.
Yeager's Law
An Abel Yeager Novel
Scott Bell
2017 Bronze Medal
260 Pages
Check current price
Fiction - Thriller - General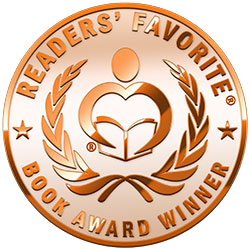 Abel Yeager is dead broke, down on his luck, and suffering from a serious case of what-the-hell-does-it-matter. His transition from active Marine to stateside long-haul trucker hit a wicked speed bump when his rig was involved in a wreck that claimed the life of a pregnant woman and laid him up for several months. Back at work but deeply in debt, Yeager meets bookstore owner Charlie Buchanan in St. Louis and jumps at the chance to haul a load of remainder books to Austin for her. On the way south, a crew of truck thieves tracks his every move. But none of them know what Charlie's ex has smuggled inside the book pallets, who he stole it from, or how far the owner will go to get it back. Charlie's the first person Yeager has cared about in a long time, but as their bond deepens, so does the danger they're in. With enemy forces closing in, Yeager battles greed, corruption, and his own fatalism in a bid to hold true to Yeager's First Law: come home at the end of the day.
Waking Up in Medellin
Intrigue, Romance, and Suspense in Colombia
Kathryn Lane
2017 Silver Medal
270 Pages
Check current price
Fiction - Thriller - General
Named Best Fiction Book of the Year, 2017, by Killer Nashville!
Handsome Colombian men and life-threatening danger were not normally a part of Nikki's auditing job, but this assignment was anything but normal. Despite her emotional wounds, she accepts the challenge as a way to overcome the loss of her young son in a tragic event.
In the midst of the male-dominated business world in Colombia, she investigates mismanagement allegations and uncovers a sinister plot involving fraud . . . and possibly murder. She also discovers an attractive man who seems to have feelings for her. As her relationship with him grows deeper, so does the level of danger she finds herself in. When the guns come out, Nikki realizes it will be up to her to find a way to survive . . . but is she up to the task?
The Sage Wind Blows Cold
Mac Crow Thrillers Book 1
Clint Hollingsworth
2017 Silver Medal
160 Pages
Check current price
Fiction - Thriller - General
FAST-PACED ACTION AND INFUSION OF WILDERNESS SURVIVAL WITH THE THRILLER GENRE. If Bear Grylls worked for a bounty hunter agency . . . Bagging a killer should have been the end of it, but it was only the beginning. Young tracker Mackenzie Crow, working at his uncle's bounty hunting business, is ambivalent when an old flame pleads for help. His intuition tells him to scram and not look back, but Mac's conscience won't allow him to say 'no' to finding a lost child in the woods. Not sure where he stands with Kailee, Mac soon finds out: she is married to his old rival and has kept this from him in order to solicit his expertise. A little bit of information is a dangerous thing.Once in the woods with the Search and Rescue team, Mac comes into his element and within a short time has found the child's trail. He also finds something completely unexpected: a strange set of tracks following the girl.It's clearly the day for unwanted surprises. Deep in the woods, desperately following the trail, Mac comes upon an SAR volunteer face down in the forest with an arrow in his back. Little does Mac know, this is just the beginning of his problems. Before this is through, Crow will be hunted by a psychopath and cadre of foreign mercenaries, all wanting to remove this Mother Nature's son from the land of the living.WILDERNESS ACTION THRILLER, 1st Place Chanticleer 2016 Clue Awards Thriller/Suspense, silver medal finalist 2017 Readers' Favorite Awards.
High Alert
The Project Book 14
Alex Lukeman
2017 Gold Medal
290 Pages
Check current price
Fiction - Thriller - General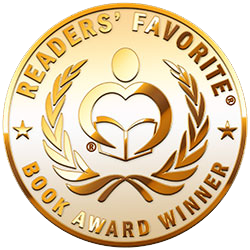 When an American missile submarine is sunk in the Sea of Japan, it's the opening move in a madman's plan to plunge the world into war. A day later the Chinese ambassador to Washington is assassinated. Meanwhile, the unstable leader of North Korea prepares to attack America with a terrible weapon.

The U.S. President calls in the Project, a deep black ops unit that goes places and does things others can't or won't do. They've had tough assignments before: but this time they're up against an unknown enemy, a man bent on vengeance against all of humanity. He won't rest until the world is turned into a radioactive hell… and when it comes to the Project, it's personal.

Can the Project team find him before he unleashes nuclear Armageddon?

Contact Author -