Recommend this book:
Vampire Defense
James D. Bell
2013 Silver Medal
285 Pages
Check current price
Fiction - Tall Tale
Reviewed by Paul Johnson for Readers' Favorite

John Brooks is a brilliant young lawyer working hard, but not getting much notice. What he really needs is one big case to show off his talents. That case comes along when he is hired to defend Hal Boyd, AKA, the Butcher of Belhaven, on charges of arson and four murders. But, things don't look so good when he announces to his defense: "Not guilty by reason of insanity. The defendant is completely insane and totally believes the person he intended to kill was a vampire." That is only the start. Soon other problems arise as kidnapping and multiple murders occur as the action moves from the city to the swamp to the courtroom. Then add a little romance and of course a verdict that shocks the world. The story isn't over with the verdict but with a final battle between good and evil. Or is it?

Wow, what a great read! Here you have murders, vampires, courtrooms, and beer. What could be better? I thoroughly enjoyed this story. It started a tad slowly with multiple plots and subplots but after the action got going it moved with incredible speed to a great climax. At first I found it hard to classify this book by genre but after meeting the outstanding cast of characters I didn't even try. The dialogue is superb and most fitting for a work such as this. I did enjoy the ending and of course, a little is left over for the next book on Lawyer Brooks and Company. One of the best stories I have read in a long time.
Recommend this book:
How Dachshunds Came to Be: A Tall Tale About a Short Long Dog
Kizzie Elizabeth Jones
2013 Gold Medal
40 Pages
Check current price
Fiction - Tall Tale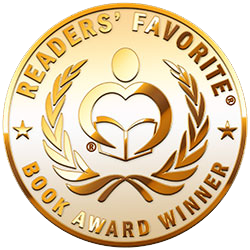 Reviewed by Gail Sosinsky Wickman for Readers' Favorite

Kizzie Elizabeth Jones has a winner with the sweet children's book "How Dachshunds Came to Be: A Tall Tale About a Short Long Dog". By combining her love for the sea and her love for her own little dogs, she creates a fresh, fantastical tale full of specific, colorful details and subtly presented lessons. Scott Ward's illustrations are bright, warm and delightful, enhancing the text. For example, Jones doesn't need to explain that dachshunds come in three varieties -- smooth, long-haired, and wire-haired. The three types are shown in the illustrations. Story elements are also emphasized by the creative use of fonts, point sizes and text color.

The book's main character is a little girl who loves the sea, but she is sad because her friends from the sea can't come home with her. The sea creatures love her and work together to design three perfect companions that can always be with her. In addition to teaching landlocked children about many different kinds of sea animals -- including such neglected ones as anemones, mussels and gooseneck barnacles -- the story teaches children to notice specific traits in animals and then encourages them to see how different animals have traits in common. The discussion and designing done by the sea creatures teaches cooperation, and the fact that the animals expect nothing in return teaches selfless caring. The length, gentleness and lyrical quality make this a great story to read aloud to young children at bedtime, and the well-matched illustrations will help them recreate the story when they look at the book on their own.
Contact Author -