Dear Maude
Denise Liebig
2017 Bronze Medal
Kindle Edition
Check current price
Fiction - Tall Tale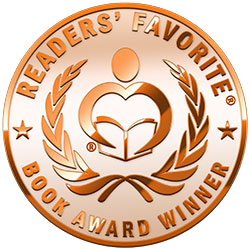 Reviewed by Arya Fomonyuy for Readers' Favorite

Dear Maude by Denise Liebig is a novel that starts with an intriguing statement: "Today's the day I bury my journal—not because it's dead, but because it needs to live. This is the only way. I was so naïve when I first started writing in it." This statement had me hooked, but it is what followed that was enchanting and kept me reading. It's a perfect blend of time travel and romance, with wonderful twists to keep the reader's heart racing.

Emily Stanton has a full scholarship for her education and everything seems normal. Then the call comes: her grandfather is dead. And so is her life, or at least the hopes she'd lived with. Things escalate pretty fast when her sponsor offers her a job — one without any disclosure, so she knows nothing about her position — a very secret job and she can either accept the job or reject it and then pay for the full scholarship. She accepts it. Now she finds herself working for a company that has the technology to manipulate time for profit, and the only link she has to a life she once lived is her journey. Read on as she connects with another person, the one working for a rival company, and the only one who can help reveal the secret of Evergreen Research Corporation. But can they survive long enough to bring the shady business to the light of justice?

This is a story that combines journaling, epistolary, and a unique art of storytelling to make the perfect gift to delight readers. Dear Maude is told in the first person and from the perspective of the protagonist, an absorbing narrative voice that will enthrall readers from the very first page to the last. I enjoyed most of the journal entries, written as letters to an aunt who is deceased. The plot is unique and complex and the reader learns pretty quickly to care about the characters. Denise Liebig had me entertained, transporting me right into the heart of her characters. This is a brilliant and gripping story and readers will find great entertainment in it.

Veil of Deception
Michael Byars Lewis
2016 Gold Medal
452 Pages
Check current price
Fiction - Tall Tale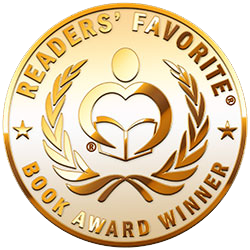 Reviewed by Anne-Marie Reynolds for Readers' Favorite

Veil of Deception by Michael Byars Lewis is a military tale. Jason Conrad is a captain in the Air Force as well as an instructor for the supersonic T-38. Jason's life is on a downward spin but he is still seen as the best. While out on a training flight, the plane crashes although both pilots manage to eject in time. But now Jason is waiting to be kicked off the force; after all, this isn't his first "accident." He isn't the only one who is shocked to find himself assigned to the US Air Force Test Flight Center instead of being kicked out, and when they assign him to a secret project he knows that all is not what it seems. Jason is caught up in the middle – on one side is the General who wants him out and on the other is a journalist who thinks he should be in prison and will do anything it takes to see him there. The secret project is about to take a mysterious turn when a blast from his past appears, along with a beautiful woman. What is the secret project and will it cost Jason more than his career?

Veil of Deception by Michael Byars Lewis is a thrilling read. Full of intrigue, the scene is nicely set at the start of the story. There is plenty going on, lots of twists and turns, and the plot is neatly written to hook the reader and draw them straight in – which it does. The characters were developed in a way that gave me time to get to know them through the story and form a "bond" with them. The storyline is full of intrigue and there is a lot of action. The whole story pulls together neatly, leading to a nail biting finish, and I guarantee that no reader will put this one down until it's over. Mr. Lewis clearly demonstrates that he has the skills to compete with some of the top thriller and intrigue writers of today and I look forward to reading more from him in the near future.
A Rabbit's Tale: An Easter Story
Praying Mantis Series Book 1
Diogenes Ruiz
2016 Bronze Medal
199 Pages
Check current price
Fiction - Tall Tale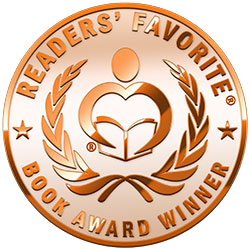 Reviewed by Rabia Tanveer for Readers' Favorite

A Rabbit's Tale: An Easter Story by Diogenes Ruiz is an eclectic mix of genres that you will come to love. Juan always wanted to be a professional photographer, but life happened and then his personal preferences and desires took a back seat. As time went on, he perfected the art of pretending to be happy, but he kept on yearning for real happiness. One fateful day, his brother-in-law asked him to wear the Easter bunny costume for a kid's party and he accepted.

He had no idea that he would lose his marriage, his self and his body. Now, with a crippling side effect of the event reminding him of that fateful day, Juan must learn to live his life. But all is not over. An evil and manic man wants Juan dead, and Juan must help his friend to put this dangerous man behind bars. With so much going on in his life, Juan is questioning God. Does God exist? If He does, then where is He? Why isn't He helping Juan?

A Rabbit's Tale: An Easter Story by Diogenes Ruiz was a roller-coaster ride. It is a mishmash of humor, suspense, religion and mystery. Juan is quite a character. He is the perfect eclectic hero for an eclectic novel. Despite that, Ruiz managed to make the novel fun to read. It was very well written and entertaining. I felt that the novel was a little rushed towards the end, but then I knew what was happening and the characters knew as well, so there was no point in beating around the bush. Still, a five-star novel. I'm glad I picked it.
Mr. Meeks
His Life & Times 1812-1867
David S. Larson
2016 Honorable Mention
220 Pages
Check current price
Fiction - Tall Tale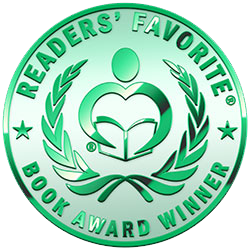 Reviewed by Melinda Hills for Readers' Favorite

Damian Hopkins, a young San Francisco newspaper reporter, undertakes an assignment that will change his life and outlook on other people in Mr. Meeks: His Life & Times 1812-1867 by David S. Larson. Hired by a wealthy benefactor to interview William Meeks, Hopkins is at first put off by the idea of dealing with a 'Mountain Man' whom he assumes will be crass and unpleasant. As Meeks, suffering the effects of consumption, recounts the story of his life, Hopkins comes to develop a deep and abiding respect for and friendship with the man who has endured so much heartbreak but retains a humble and positive outlook on life. Meeks has traveled from his birthplace in Lake Champlain, New York to the settlement of St. Augustine, Florida, the wilds of Mississippi, and further west to Oregon and California. His story intertwines with that of the Jennings family who were waylaid by bandits on their journey west and their connection is one of importance to all concerned. As Meeks becomes more and more disabled by his disease, his only concern is to reach his final resting place in peace. Will he live to complete his tale or will the depth of his sorrows be too much for Mr. Meeks to overcome?

David S. Larson has written a gripping narrative in interview format that provides a unique look at the men and women who pioneered the westward expansion. Mr. Meeks: His Life & Times 1812-1867 not only offers a wonderful historical overview of some of the most significant factors that shaped the developing nation but also a poignant personal look at a man of deep convictions and courage. This is an excellent book for both reasons and should certainly interest any reader in pursuing West, the novel about the Jennings family that inspired the telling of Mr. Meeks' life story.
Bloom
Or, the Unwritten Memoir of Tennyson Middlebrook
Martin Kee
2014 Silver Medal
332 Pages
Check current price
Fiction - Tall Tale
Reviewed by Tania Staley for Readers' Favorite

Martin Kee's new novel, Bloom: Or, the unwritten memoir of Tennyson Middlebrook, is a horrific and fantastical story that will keep readers turning the pages for more. All that Tennyson Middlebrook knows and loves about his world is coming to an end. There are strange reports of a mysterious black substance in the ocean, creeping closer to the shore every day. Tennyson does not think much of it until he and his friend, Allison, stumble upon the dead body of an elderly neighbor covered in the strange fungal growth known as "bloom." War is coming and when the enemy is a disease only a few survive. Allison is caught in the middle of this outbreak, inexplicably drawn by a voice only she can hear, but Tennyson never gives up hope that one day he will find her, or die trying.

In a strange new world, Lil'it is nothing. She is "feh", the sound one makes when dismissing something that is useless or repulsive. Her glimmering wings and small, but perfectly formed body is beautiful, but deadly. The feh are feared, because one bite from them could mean death. With the ability to manipulate someone's DNA into a perfectly tuned disease, the feh can conquer any enemy if they get close enough. But, the world is dangerous for Lil'it. Fehs are prized for the magical powders and medicines their wings and organs can be used to create. Lil'it's life is about to change, however, because little does she know that her story is entwined with another's and when the two meet the world will never be the same.

Bloom, by Martin Kee, was a wonderful tale to read. It was exciting, gritty, and action packed. Kee immediately pulls the reader into the story and doesn't let go until the very end. I'm not going to lie, this story made me squirm quite a bit, but in that fabulous way that a good horror story can. As a fan of both fantasy and horror genres, I was thrilled by Kee's ability to seamlessly blend the elements of both throughout. Bloom is definitely a story with surprises that will keep readers guessing until the very end. I highly recommend this book and hope to read more by Martin Kee.
The Olympus Cloud
Adventures of a Dreamer
Stephen Randel
2014 Bronze Medal
Kindle Edition
Check current price
Fiction - Tall Tale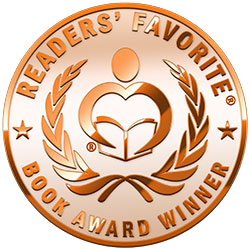 Reviewed by Jack Magnus for Readers' Favorite

The Olympus Cloud: Adventures of a Dreamer is animal fiction written by Stephen Randel. The main character in this series of adventures is a white French Bulldog named Maximilian, Max for short. Max lives with his master, an elderly, retired doctor in Austin, Texas. They have a house with a big backyard where Max keeps the pesky squirrels and an occasional armadillo under control. Most of Max's great adventures, however, occur while he's asleep. When Max is sleeping, his mind and imagination take him to foreign shores and desperate situations. In one dream episode, Max is a hard-boiled detective, down on his luck and suffering a morning hangover, when a sultry and curvaceous mouse-lady enters his office with pleas to help free her husband from the dastardly Chen the Chinese Rat. She's willing to meet Max's fee of bones and even offers him a bonus.

Stephen Randel's canine-centric short story collection, The Olympus Cloud: Adventures of a Dreamer, kept me reading and smiling from the first page to the very last. The adventures are fabulous, literally, leading the intrepid dog up to Mount Olympus in outer space where he helps the Olympians defend against an attack by Loki, and down through a basement hole into the Witch's garden, where he attempts to solve the mystery of her death. Readers will also encounter dinosaurs, lion prides and a Scottish graveyard as they follow Max's exploits. Author Randel is endlessly inventive in these stories which never descend to being overly cute or cozy. They're rugged tales about a rugged little bulldog, and they work quite well.
Vampire Defense
James D. Bell
2013 Silver Medal
285 Pages
Check current price
Fiction - Tall Tale
Reviewed by Paul Johnson for Readers' Favorite

John Brooks is a brilliant young lawyer working hard, but not getting much notice. What he really needs is one big case to show off his talents. That case comes along when he is hired to defend Hal Boyd, AKA, the Butcher of Belhaven, on charges of arson and four murders. But, things don't look so good when he announces to his defense: "Not guilty by reason of insanity. The defendant is completely insane and totally believes the person he intended to kill was a vampire." That is only the start. Soon other problems arise as kidnapping and multiple murders occur as the action moves from the city to the swamp to the courtroom. Then add a little romance and of course a verdict that shocks the world. The story isn't over with the verdict but with a final battle between good and evil. Or is it?

Wow, what a great read! Here you have murders, vampires, courtrooms, and beer. What could be better? I thoroughly enjoyed this story. It started a tad slowly with multiple plots and subplots but after the action got going it moved with incredible speed to a great climax. At first I found it hard to classify this book by genre but after meeting the outstanding cast of characters I didn't even try. The dialogue is superb and most fitting for a work such as this. I did enjoy the ending and of course, a little is left over for the next book on Lawyer Brooks and Company. One of the best stories I have read in a long time.
How Dachshunds Came to Be: A Tall Tale About a Short Long Dog
Kizzie Elizabeth Jones
2013 Gold Medal
40 Pages
Check current price
Fiction - Tall Tale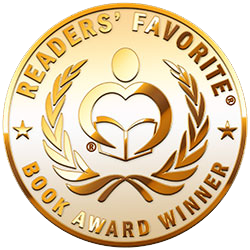 Reviewed by Gail Sosinsky Wickman for Readers' Favorite

Kizzie Elizabeth Jones has a winner with the sweet children's book "How Dachshunds Came to Be: A Tall Tale About a Short Long Dog". By combining her love for the sea and her love for her own little dogs, she creates a fresh, fantastical tale full of specific, colorful details and subtly presented lessons. Scott Ward's illustrations are bright, warm and delightful, enhancing the text. For example, Jones doesn't need to explain that dachshunds come in three varieties -- smooth, long-haired, and wire-haired. The three types are shown in the illustrations. Story elements are also emphasized by the creative use of fonts, point sizes and text color.

The book's main character is a little girl who loves the sea, but she is sad because her friends from the sea can't come home with her. The sea creatures love her and work together to design three perfect companions that can always be with her. In addition to teaching landlocked children about many different kinds of sea animals -- including such neglected ones as anemones, mussels and gooseneck barnacles -- the story teaches children to notice specific traits in animals and then encourages them to see how different animals have traits in common. The discussion and designing done by the sea creatures teaches cooperation, and the fact that the animals expect nothing in return teaches selfless caring. The length, gentleness and lyrical quality make this a great story to read aloud to young children at bedtime, and the well-matched illustrations will help them recreate the story when they look at the book on their own.
Contact Author -